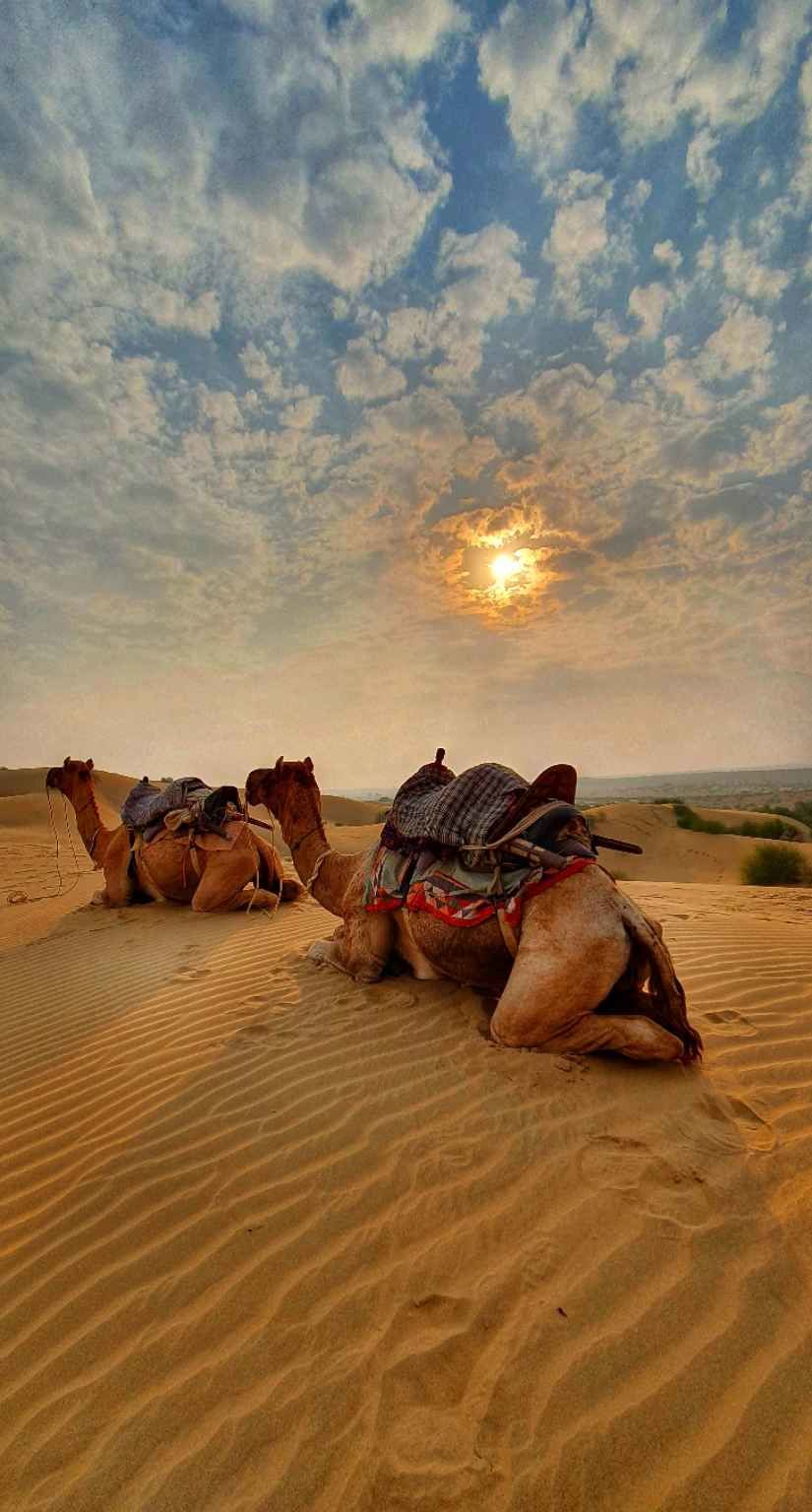 Wish to know about India's best secrets and hidden gems? Explore 'Mera Shandar Bharat, Safar Anokhey India Ka' to plan your next holiday!

Cities covered: Bikaner, Jaisalmer, Longewala, Jodhpur, Kumbalgarh, Udaipur, Chittorgarh, Kota
Total expenses: Rs. 54,000 (Inclusive of food, tolls, hotels, entrance fees etc.)
Road conditions: Excellent (Highways in Rajasthan are incomparable to any other roads)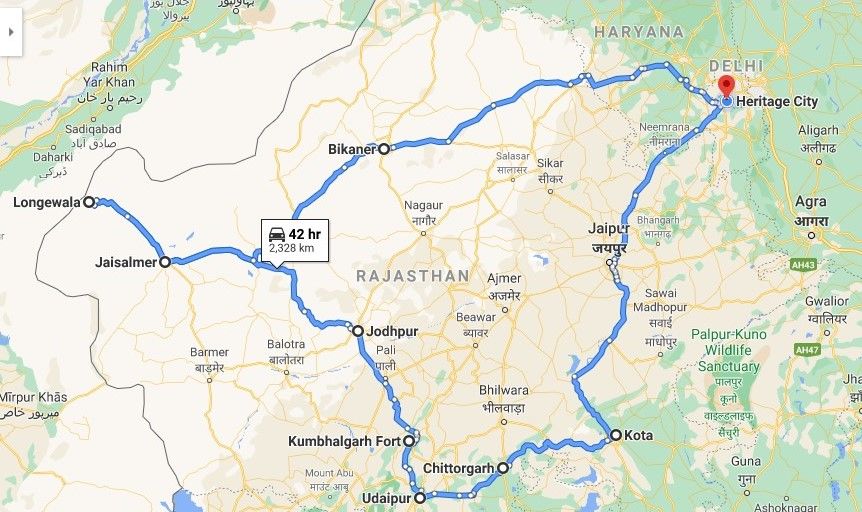 Ever since the lockdown started easing out gradually, we were itching to go on a trip to our country. We started with taking short weekend trips to Neemrana, Uttarakhand but these short trips were not able to satisfy our hunger for adventure and travel. We were yearning to wake up in distant cities, eat breakfasts with a view, most importantly, feel happy and content. Finally, in the month of November, our anniversary month, we decided to take a break from our monotonous schedules for the last 9 months and started planning a road trip across one of our most beloved states – Rajasthan. Frankly, Rajasthan is like a second home to us, but we realized we never have been to beyond Jaipur and this time, we wanted to touch and feel Rajasthan in its entirety. So, all set, our date was decided – 22 November 2020, the day it all began. The last one week was spent in getting the car serviced, getting new set of tyres, purchasing some necessary accessories to keep our home (Ford Endeavour) for the next 2 weeks or so in a perfect condition. With a detailed research, we decided not to drive for more than 6-7 hours a day and keep our plans flexible. So, we booked our stays with MMT only one day before our next destination. Here's the route and initial plan we decided:
Gurugram -Bikaner- Jaisalmer- Jodhpur- Kumbhalgarh- Udaipur- Chittorgarh- Kota- Gurugram
Please Note: There are no Covid report requirements in Rajasthan but there is night curfew in almost all the major cities we visited, except Jaisalmer. Markets starts closing from 7 P.M. and night curfew timings are from 8 P.M. to 6 A.M.