It happened roughly around the last week of October. Winters were on their way. Cold winds. Dreary dreams. The usual menace that a 20+ person goes through had surrounded me. But I being a weak and a highly insecure person, it had pulled me into deep trouble. People usually come out from it in no time, I couldn't. What will i do with my life? What are my dreams? In which direction should I proceed? Will I be able to marry the person I am in love with? Will I make it till the end with him or not? Heartbreaks. Such storms were in full swing. Things were bad. Rough. Real mess. I had nobody with me. Physically, had many. Emotionally, had none. Parents who were from their own era and orthodox background were far away from even a slightest hint as to what could probably be wrong with a girl who is doing average in her studies, is provided with all the facilities, is living completely fine, is having good friends circle. Like all the parents, even mine thought of this behavior of mine nothing but a delinquent one. Little did they realise the atrocities I was in and maybe thought that I shall be fine in a day or two. Life was in literal terms falling apart. I was not doing good in studies, had sour relationship with closest of my friends and a turmoil-ed one with the person I loved the most. I was never too much into travelling because my other so-called responsibilities kept me preoccupied with them. All I had was a diary, a pen and a bollixed mind. I wrote. Wrote till I let out every bit of the feeling that was tearing me apart in my head. Days passed, I could not recover and go back to the person I was. The cares-way-too-less, always laughing for no reason, happy-go-lucky person turned into a gloomy one. My father, extra-concerned about me, noticed the grave change that crept in. Talked, counselled and nothing actually worked. Everything was being consumed. Some devil, as if, consumed everything. Light, ways, positivity. My relationships, goals, dreams. Everything.
Many talked, gave their piece of 'Mandatory' advice. Heard and left. Then one fine Sunday night, whole of my family was at dinner. I came and without even me realising I blurted 'I need to go somewhere. Away from this place for a while. I will come back but.' My mother gave me a stern look, didn't even took me seriously and luckily my concerned father did. He allowed me. Book the tickets and leave. Wherever you feel like. And smiled convincingly. I stood still and my mother now frowning at my father. I could hear their whispers when I returned to my room. Over the top concern now came from my mother. "Do you realise that she is a girl!? How will she travel alone? How are we going to sleep when she is out their alone!?" Little did she realise that I am not a toddler. I wanted to come up to her and answer but I knew there is nothing in this world that my father cannot handle. I decided the place. Mt. Abu and Udaipur, Rajasthan. My father wanted me to go by flight. I preffered train. I had a certain type of love for train journeys. The scenic beauty which falls on the way was always bound to be missed if I opted for Airways. I am a gazer. I gaze at the things, people, places, sky and everything which impresses me. I chose a train journey over the air journey. Convinced everybody at home. Somehow. I packed everything that I required. Perhaps not. This was my first journey alone. I was to join some of my friends in Mount Abu. The day came. I was leaving for Railway station. I picked up my bags and my elder sister held my shoulders and shook me. "You are going to enjoy there! So please smile!" and she smiled as if giving me advice as to how should I be right now. I pretended to smile and turned to my mother. She hugged me so tight. As if I was going on The Border for a war. I laughed slightly and left. Train was 2 hours late. Realization started that moment. On the station, there were real atrocities. There were families who lived on platforms and sometimes outside if dragged by authorities. They lived half-naked. Probably slept empty stomach. A kid, with half torn shirt and oversized pants, came up to me and begged for some food. I had a bag of chips with me. I handed him that. And then, he smiled and was elated. Ran to his other family members and same way they were to elated. How could a bag of chips just make their day? Wondered and my train arrived. I sat. Pretended that I am happy and excited. And I was, but the issues that pulled me deeper into them did not let that excitement surface out. I informed all to my parents. I texted him. Things were bitter. I was drowining in insecurities. it took a heavy toll on me. I was afraid too as I was travelling alone for the very first time. I wanted someone to come up to me, hold my hand, pat my head and tell me to just be strong and in the end everything falls back to its place. Do not lose hope. But there was nobody. 
One my way to Mt. Abu, I witnessed beauty. In literal terms. I commanded myself. This time will never come back again. Let it go. Let all the insecurities go. And cognize all that the universe is offering you with open arms. Let situations not control you. Let situations solve themselves. Do not interfere. Cherish what you have and let go of what you cant control. I stopped listening to the music and unplugged the headset. I listened. Concentrated. Universe has its own music playing every second. I got a hold over myself. Put the insecurities, fear of travelling alone at bay and concentrated on the universe. The universe who has so much to offer. I saw the sun setting and could truly fathom how magnificently it was unraveling its colors. I smiled and felt a bit victorious. I reached Mt. Abu at 3 in the morning. It was all dark. I was waiting for my friends to come and pick me up. I was dead scared as it was for the first time I was travelling alone and have heard thousands of stories where something bad happened with women travelling alone. I, scared as hell, picked up my bag and walked. The station was all quite and still. My phone's battery was low. I could hear the dogs barking and there was eerie silence. I had one thing to keep me going. The sky. I commanded myself to go gaze it and you'll be fine. And I was fine. My friends arrived and we left. Next morning we went to the famous Nakki lake and Gurushikhar Temple which is the highest point of Arravali range. Gurushikhar was a tough deal. One had to climb odd 300 steps to reach it. I wanted to reach it. I was overwhelmed by the population that had gathered to climb to reach that temple. There were sick and infirm who were there too. I climbed. Almost gave up in 100 steps. I again felt weak, dreary. Again being consumed by that devil. I sat down on a rock lying nearby and drank water. I decided not to climb any further. I drank water and looked around and what I saw was surreal. Scenic beauty which suddenly gave enormous amount of energy in every muscle of my body. As if the universe was holding my hand, patting my head and saying "Go get what you yearn for. Do not worry for its gonna be the best time of your life". I laughed and stood up and ran. Climbed 200+ steps at a stretch. That happiness was similar to that happiness of a poor kid to whom I handed over the bag of chips on railway station.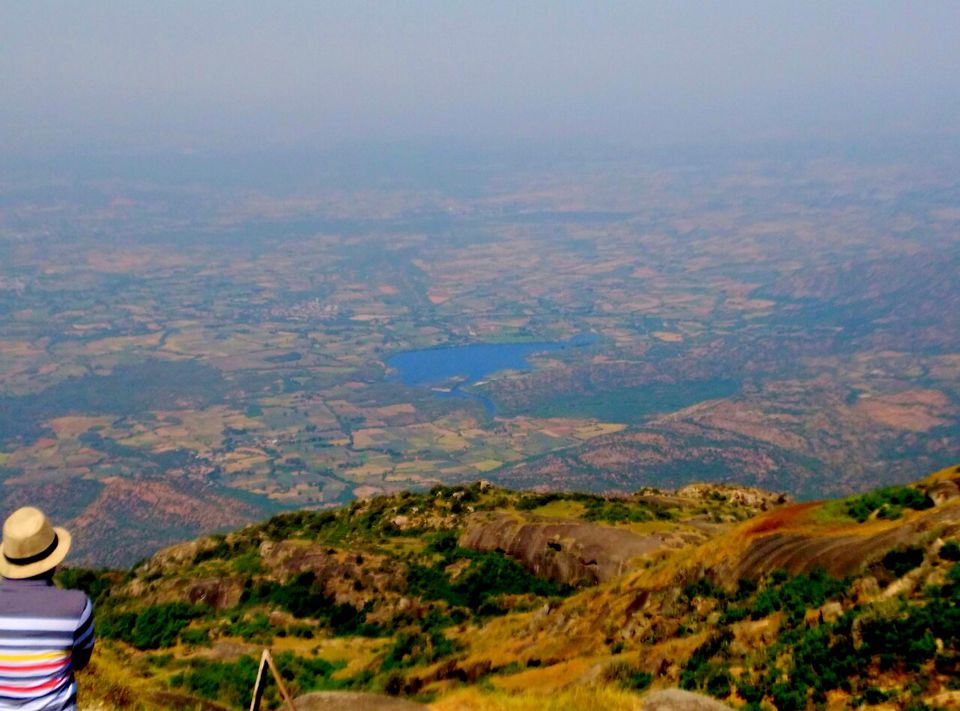 I could relate now. Why was that poor kid so happy after receiving mere bag of chips. I melted after seeing the beauty and how universe was emotionally supporting me. I sat there for hours. Talking to nobody and listening to no music. Music of wind blowing was washing away all the sorrows and that layer of sorrow which suppressed my excitement and happiness for this trip started withering away. Mountains from my side always have extra credit as I am a mountain person. Mountain climbers excite me. No matter how big the mountain is, the climbers turn out victorious. Then why was I bowing down before my third world problems?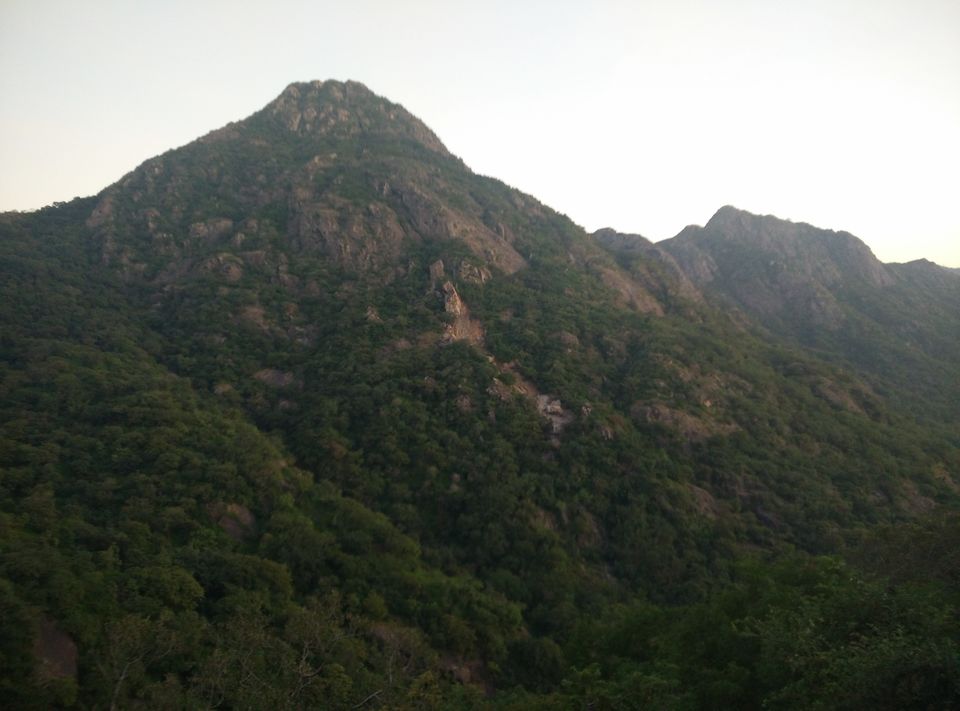 Next stop was to witness the sunset for which Mount Abu is quite famous. South west of Nakki Lake provides a scenic view of it. We went there. To witness the sunset one had to climb good 2-3 kms. Literally climb. It was a stooping area. We all were dead tired, still kept walking up. Finally we reached and I stood there, sun warmed us up. Sun was slowly setting. Now I knew life is all about endless opportunities when I saw wide horizons infront of me. Leave out the insecurities, go get what you are born for. Love your people and treat them right. Let go of people who do not make you happy and do not treat you right. Just because they at sometime made you real happy doesn't mean you have to let them cripple you emotionally in future. Do not fear to be alone. Universe is with you. Its every molecule every part of it supports you and loves you.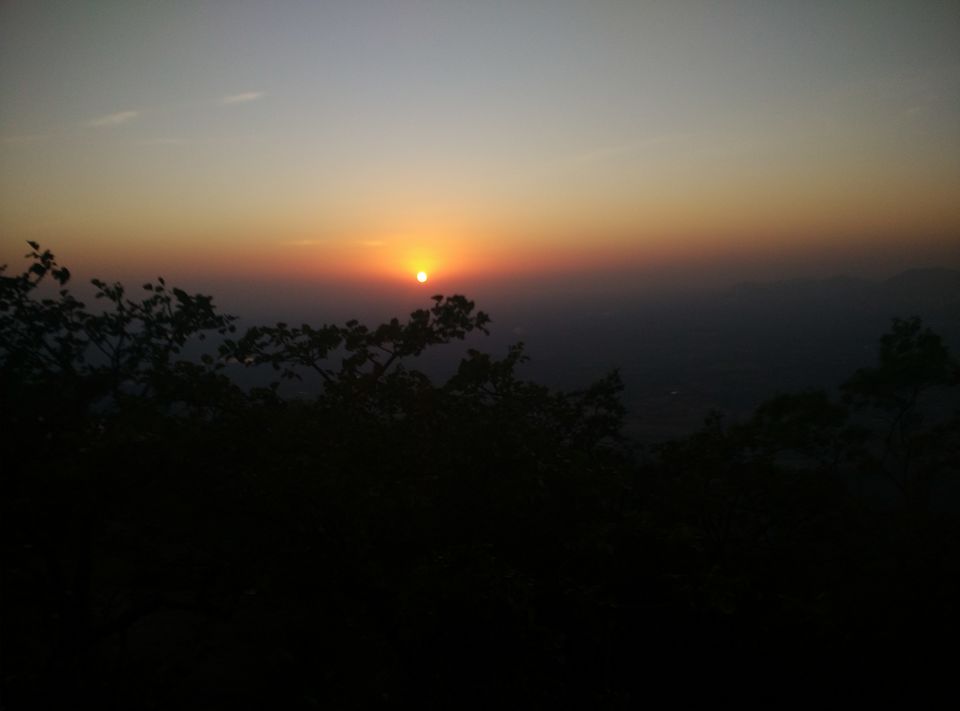 The next day we visited Dilwara Jain Temple. Trust me its majestic. Mesmerizing. Alluring. Alas! No photography was allowed inside it. It was peaceful. I sat down inside and experienced calmness and tranquility. I was slowly slowly getting clarity. Clarity in my thoughts, clarity of my goals, clarity of my insecurities. It was not because it was a temple and because of its divinity I was experiencing such. It was because nobody is ever alone in this world. If we properly look around us we have so much of love and so much of support. The Universe parents you. This world has so much to offer and we overlook it always because of hardships we face in the journey of life. My goals my dreams didnt die out ever. They were just overshadowed by the negativity. He was not the only one for whom I had mouthful of forevers. People come and people go. What is best for you will happen to you. Do not let bad overshadow the good in you. In toughest of times the real hero in you comes out and how beautiful it is to see that you finally saved yourself! The world is already a better place to live in. Trust yourself and just leave! Leave out of the blue to any corner of the world. Every piece of land, and bit of it is beautiful and welcomes you with open arms. Not necessary that to encounter beauty you have to go to Niagara Falls or Eiffel tour in Paris and so on and so forth. Discover yourself. Shed every bit of insecurity you have. Start living and loving your life. Travel and discover love. Travel and discover the real you. Travel and learn the lessons this universe teaches you every second. Love yourself and hold your beliefs closer to you. Hold on to relationships which treat you right. Apologise for your mistakes, mend the things you messed up. Do not stop. Do not stagnate your life. Yes, DO NOT STOP.   
Next day we left for Udaipur, another Great city and and popularly known as the lake city. Definitely it'll come, but in another travel story!