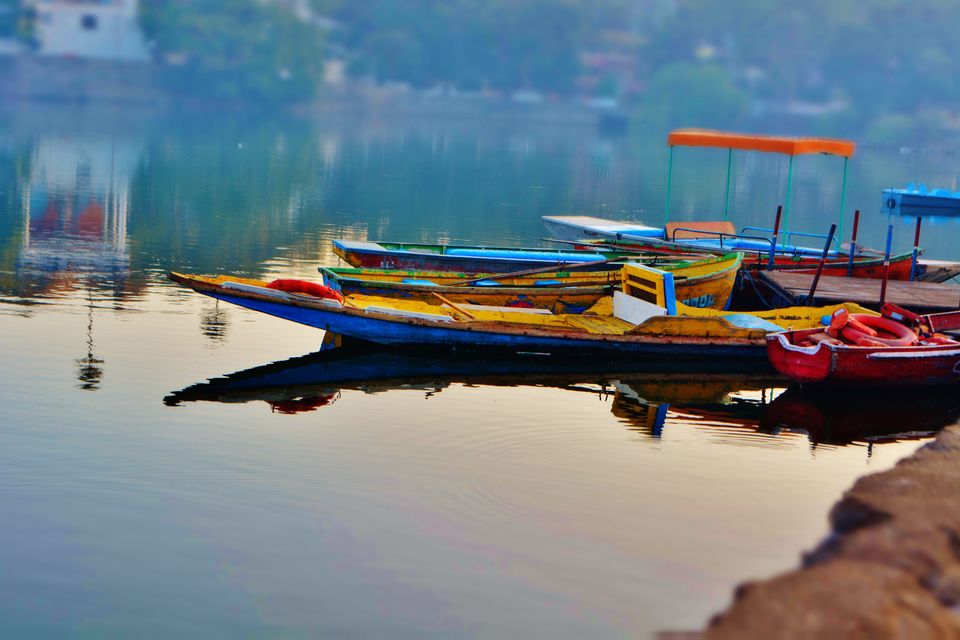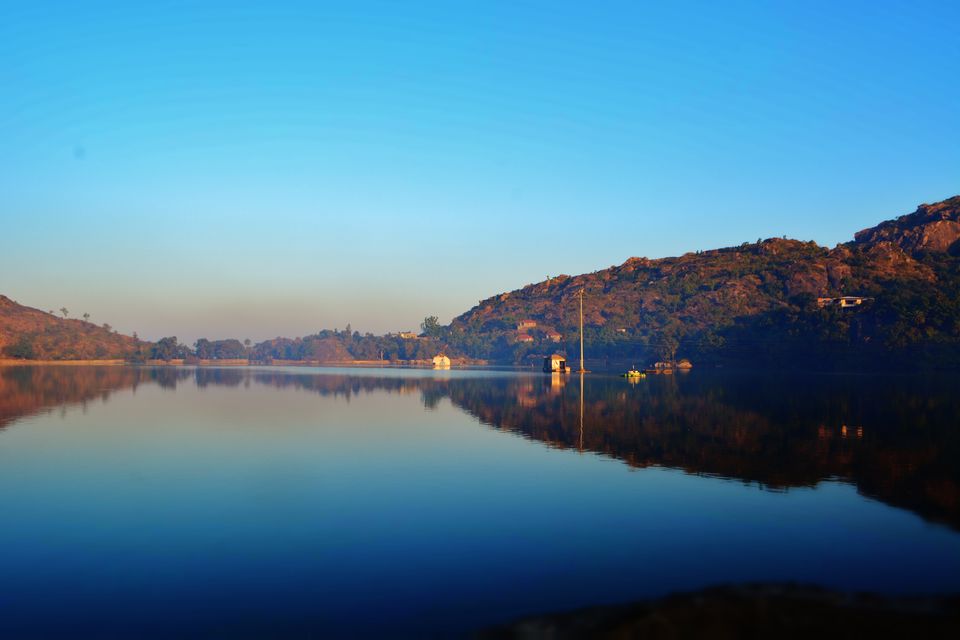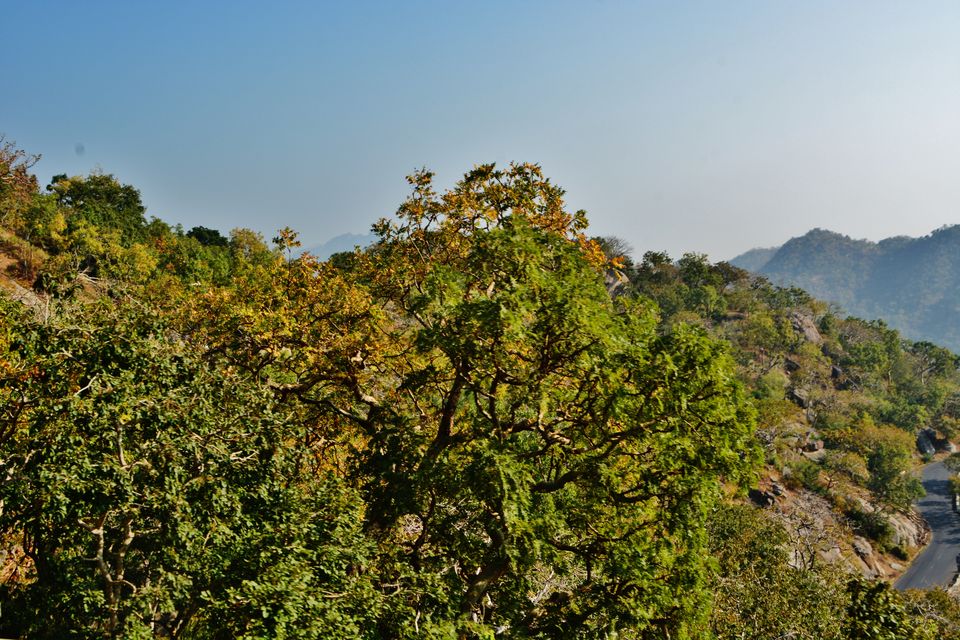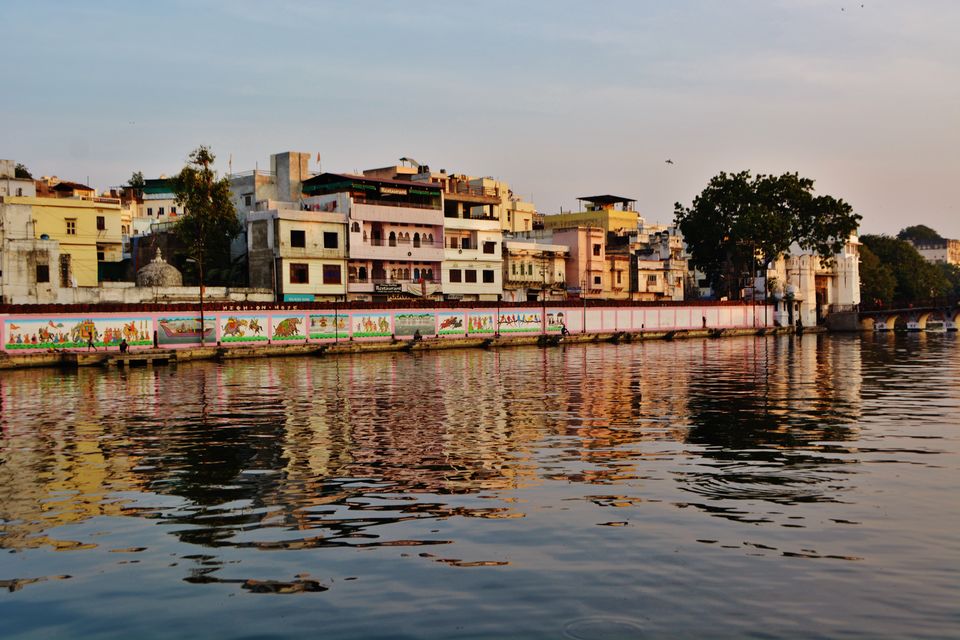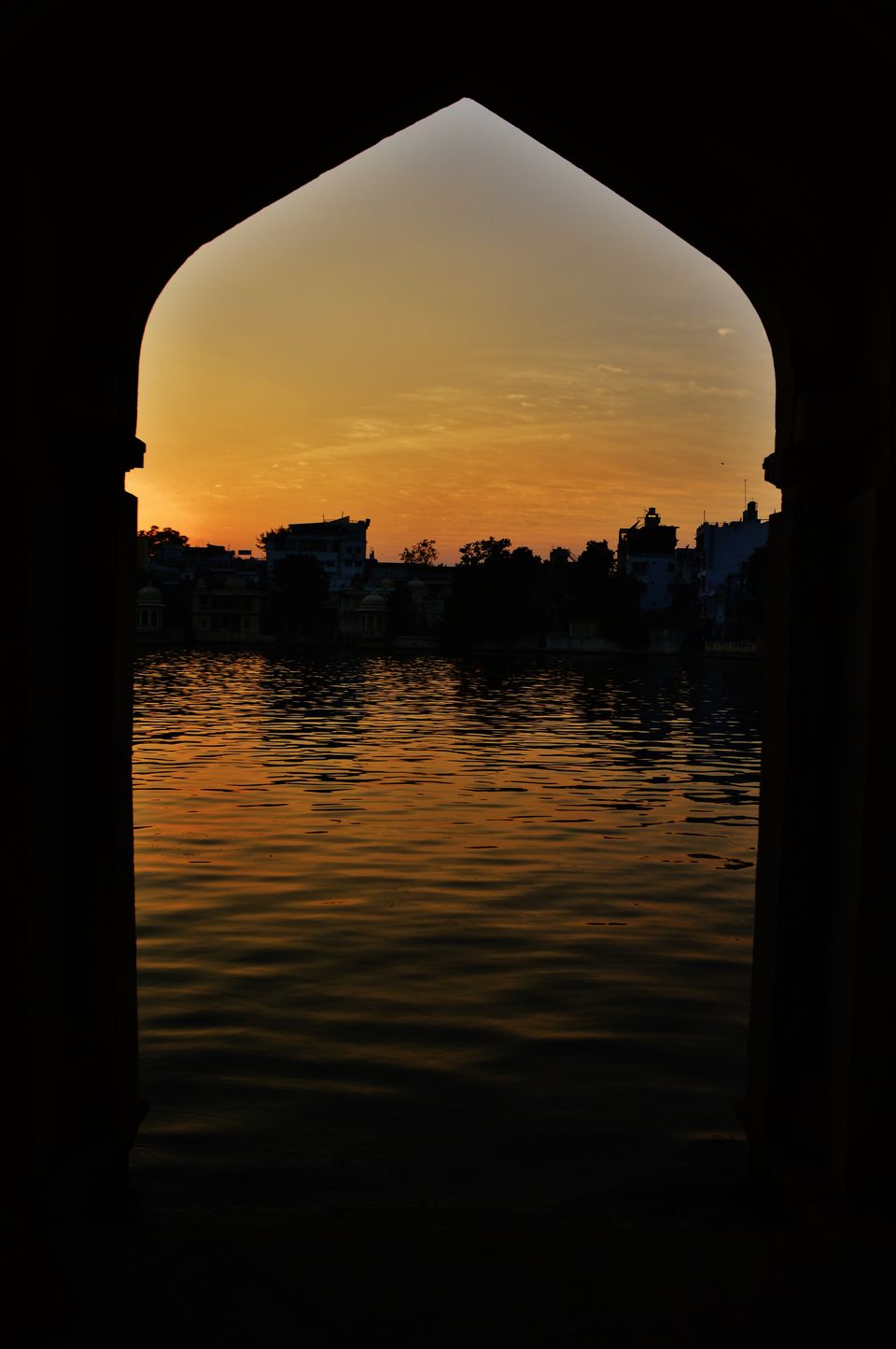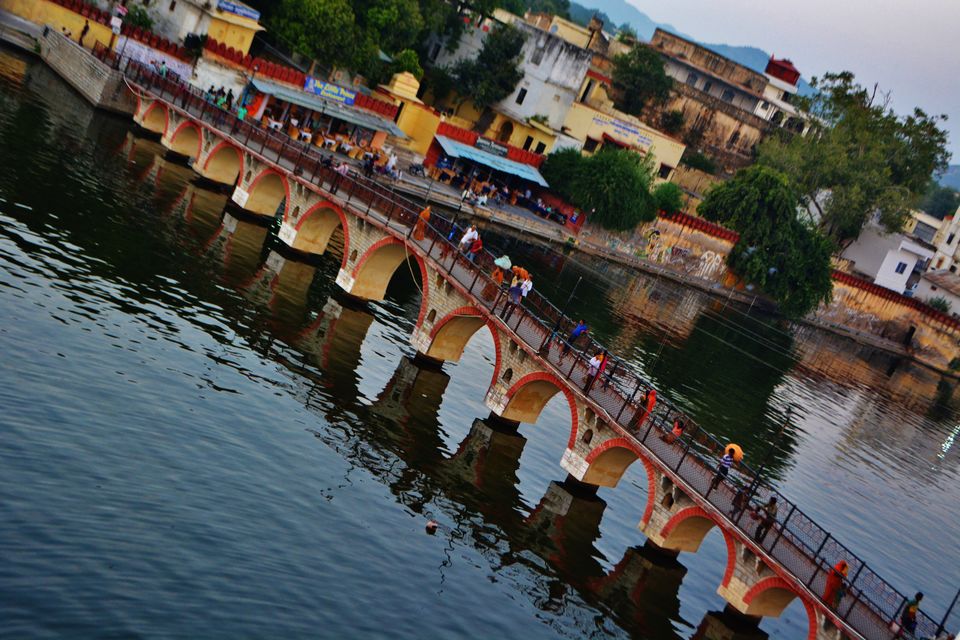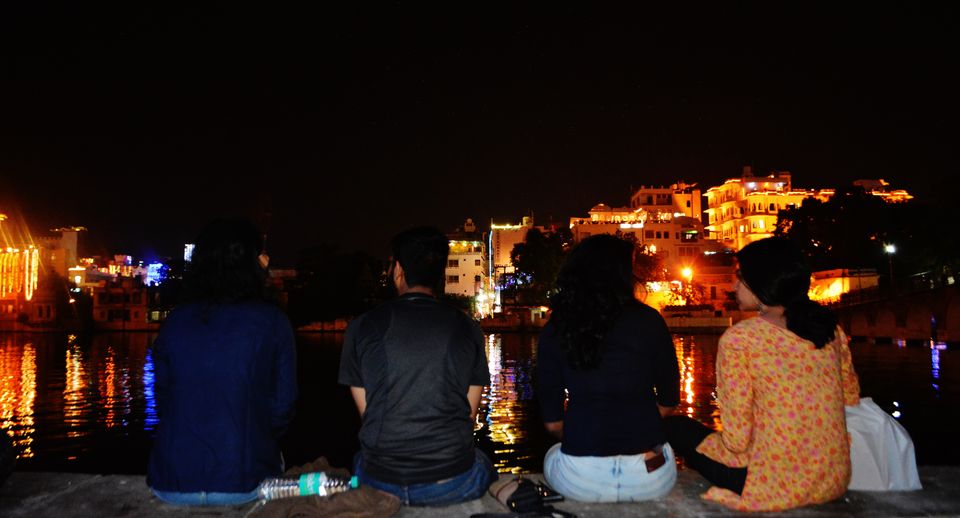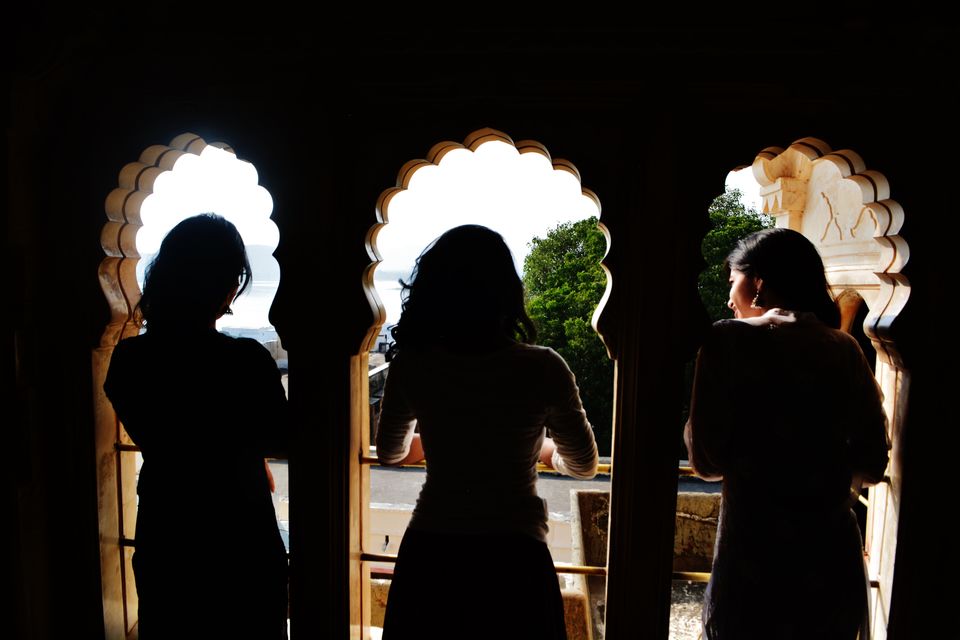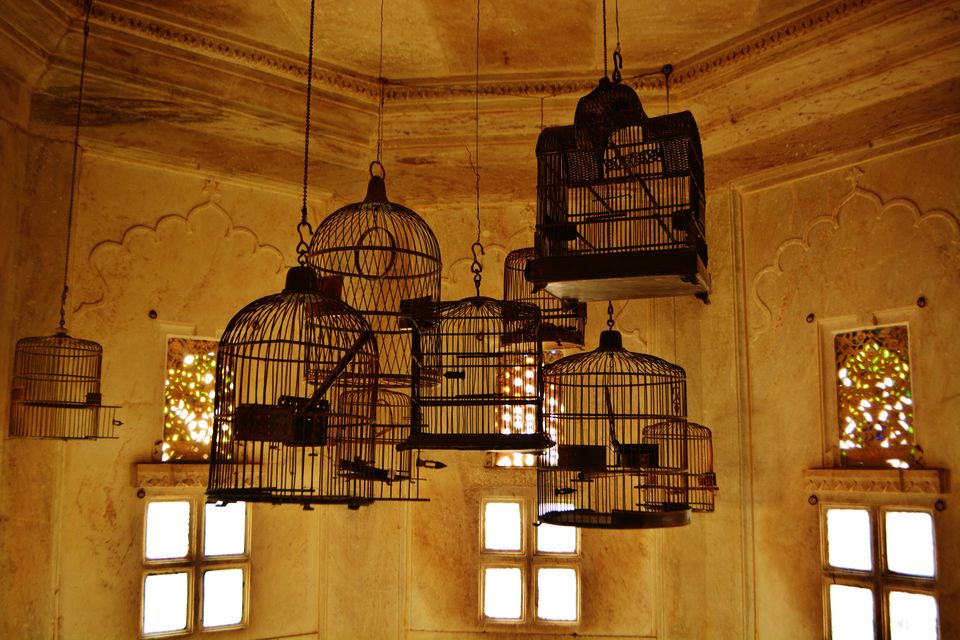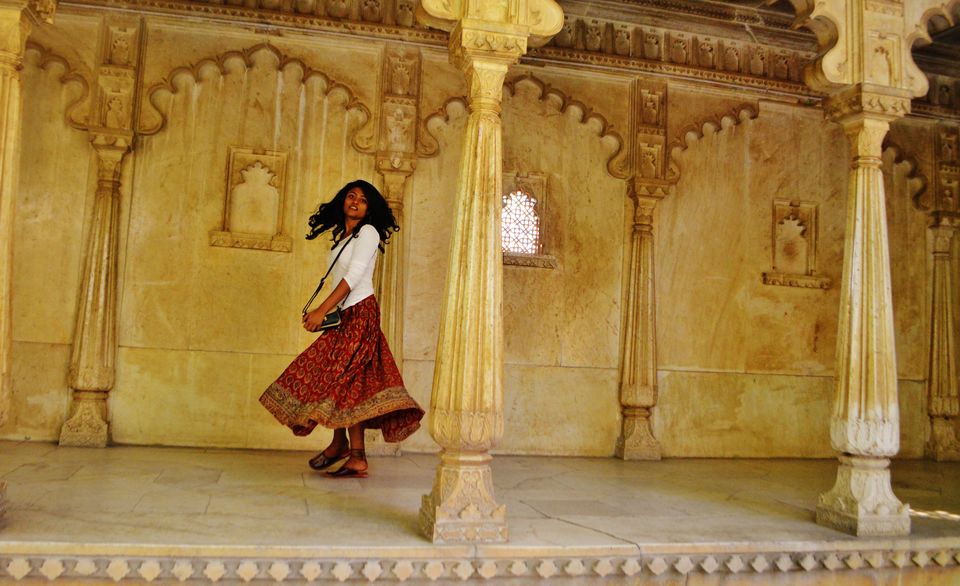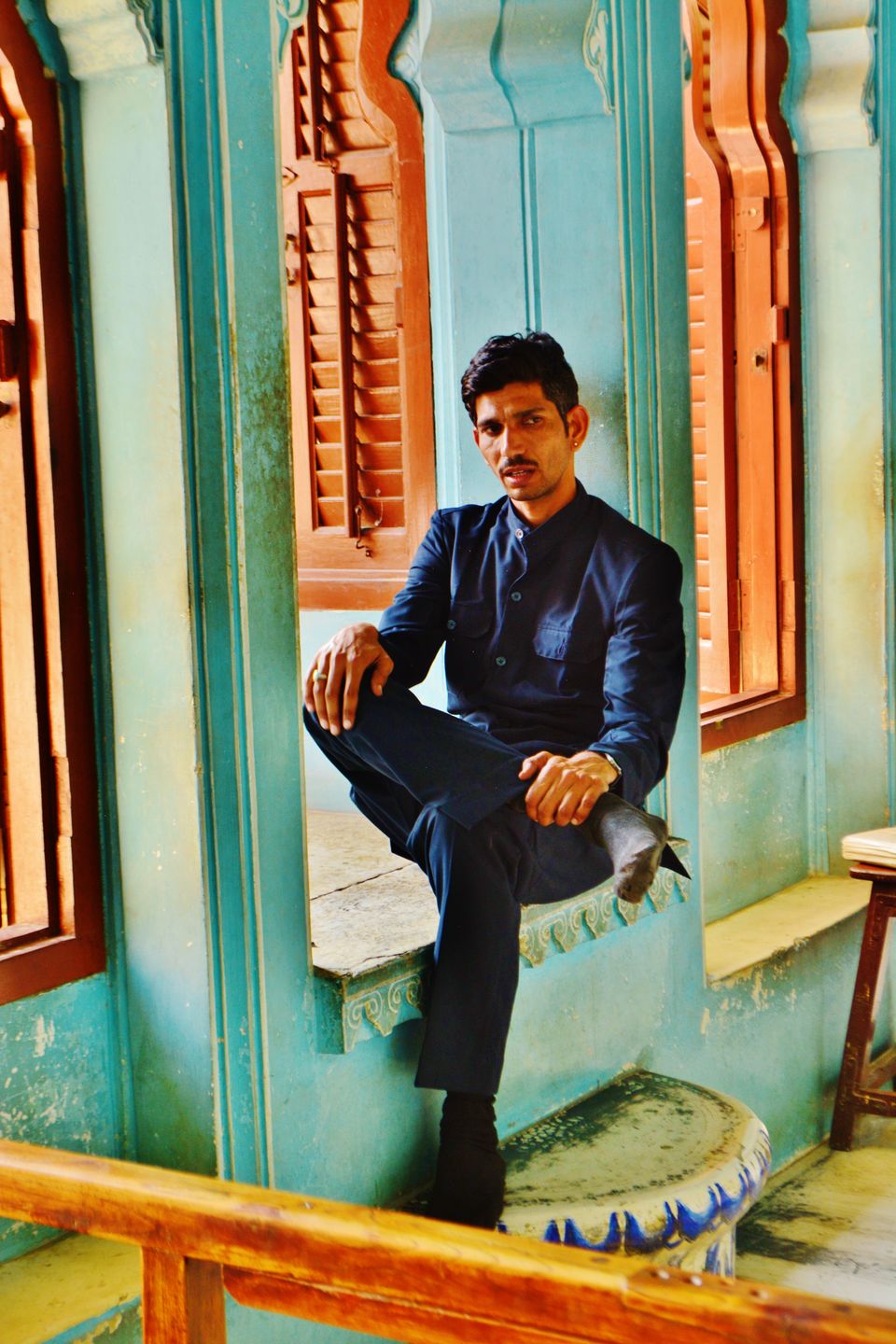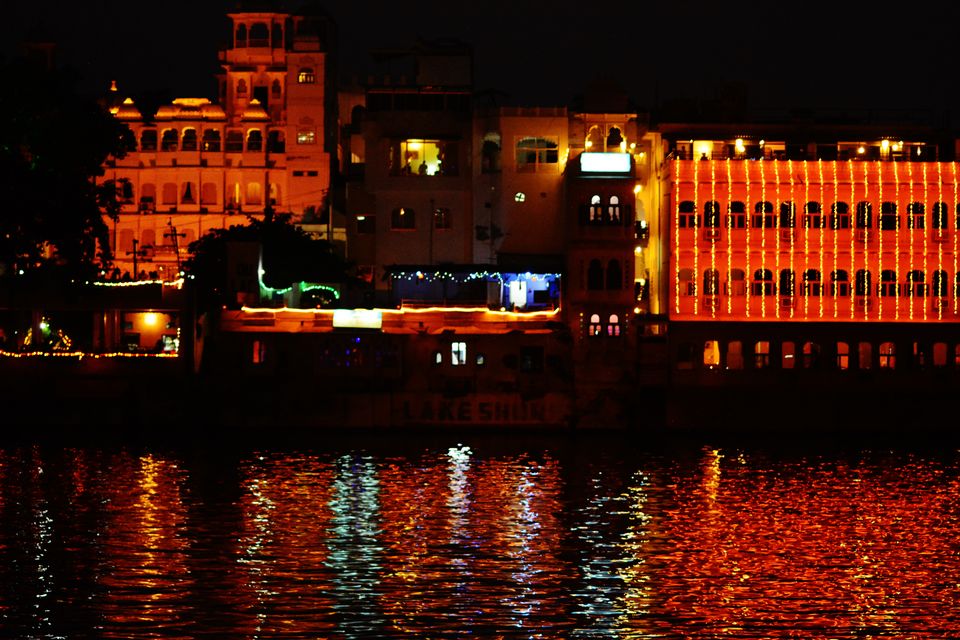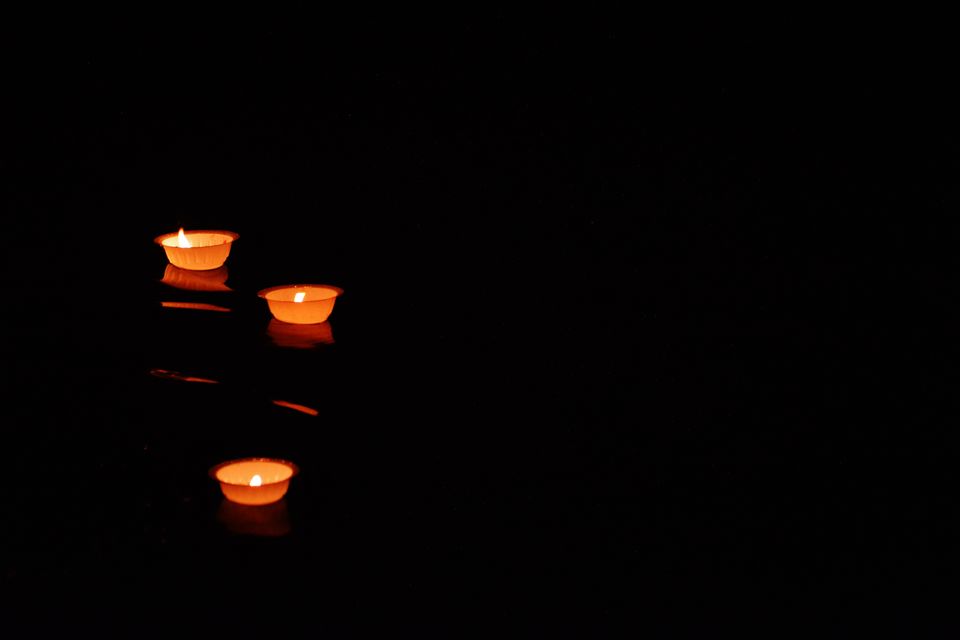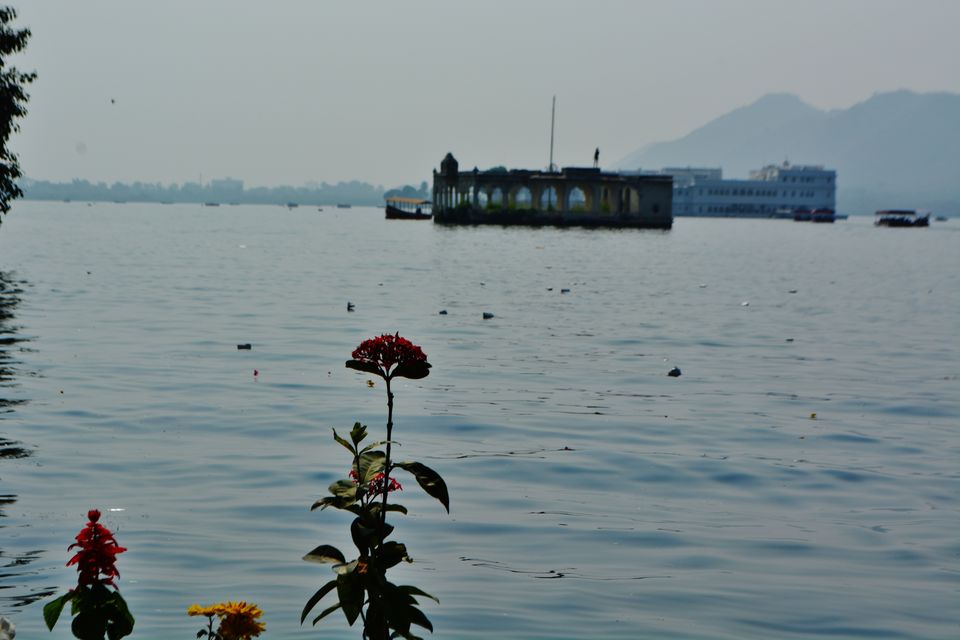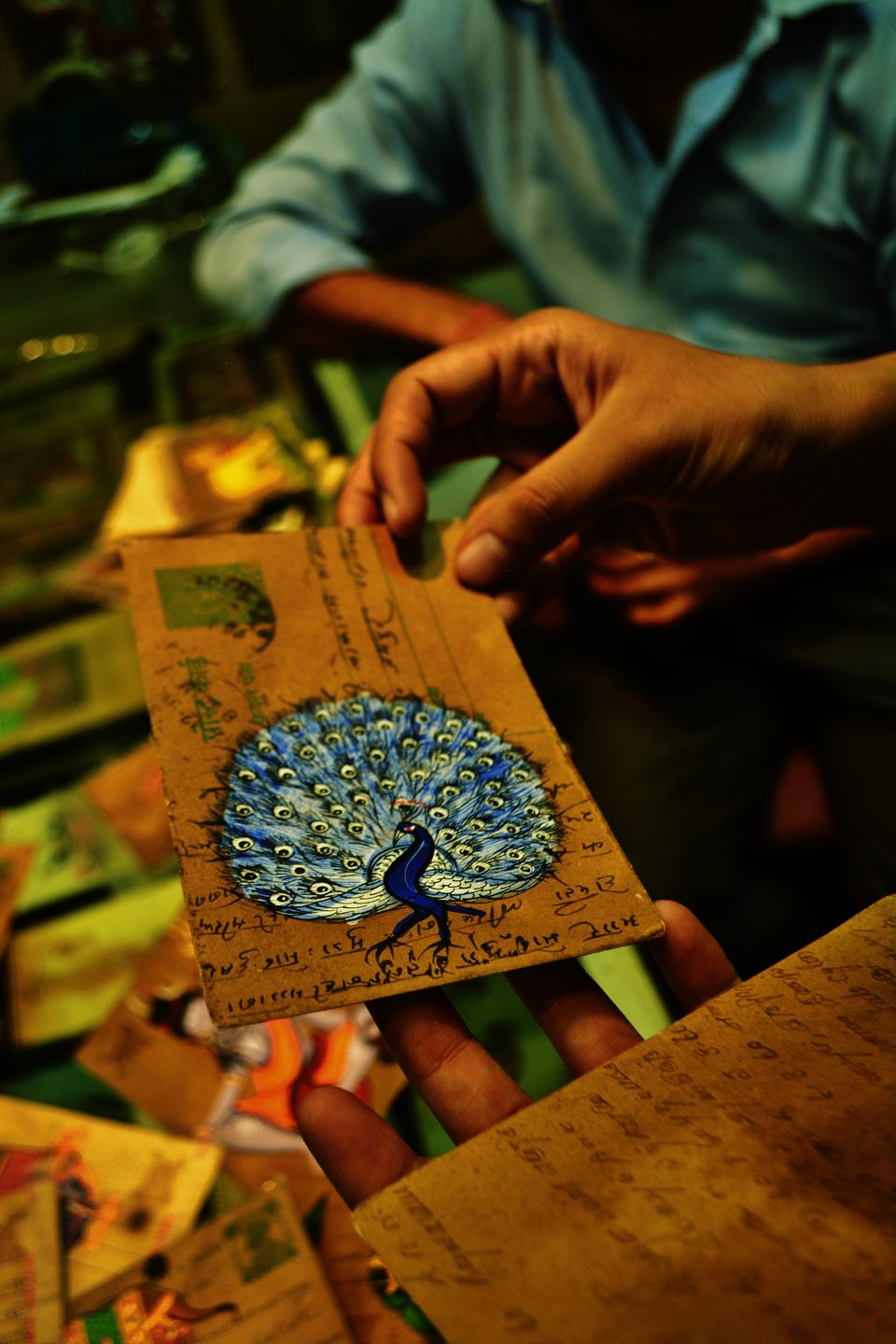 As I joined a Bschool, it was now difficult for me to travel. Shoestring budgets lost their threads on midnight meals at the College canteen. As the concept of weekend and the hour on the clock lost their meaning, getting off the campus became a dream. But not for people like us. A mid-semester break gave me the opportunity to travel and this time I did it with a group of people- made them acquainted with some of my style of travel and enjoyed some of theirs.
Day 0: Leaving for Mount Abu from Ahmedabad
Three of us, took an overnight bus from Paldi Bus stand in Ahmedabad to Mount Abu. We had to wait for a while for the bus, but as soon as we lay down in our sleeper seats, the tiredness of a week long exam session let us awake only in the next morning in Abu.
Day 1: Mount Abu
We got off the bus as early in the morning as 4am. It was chilly and we were enjoying it. We decided to take a walk down the road and look for a room. The hotels in the area were quite expensive. Hence, we kept on walking around with no plan in mind. On the way, we came across beautiful old buildings, nice vegetation and cool breeze. And finally, we reached a road that would lead us to Dilwara Jain Temple about 1.5 kms from the place. But as the street light above our head went off, what we could see around was just darkness and dense forest around us, with a spooky road winding down towards our destination. We decided to wait until it got brighter, it was 5 am and the sunrise wasn't happening soon. We found a nice resort close by and entered. However, the resort was way beyond our budget, but we did manage to kill some time exploring the place. We began walking down the path to Dilwara Jain temple as it had got a little brighter. We found a vehicle or two who wanted to drop us to the place but we were enjoying the trek and hence refused the offer, to which they responded with a threat of us finding wild bears on the way. And as we heard a growling sound mid way at an uninhabitated place, one of us got extremely scared and it was kind of funny. We kept on teasing him making false calls on the way. Thankfully and also boringly, we didn't see any bear. the most we could see was a mongoose.
'Temple opens at 12' was what we read in the temple premises. This was a huge blow, as we had heard a lot about the architecture of the temple and really wanted to see it. But then, we could not wait there for hours and hence decided to go to Nakki Lake in a shared jeep. Nakki Lake was one of those regualr tourist place where family outings happen and we could have seen similar crowd, but we were a bit too early for that. We began with our own idiosyncrasies and took some pictures. A few families arrived and by that time we were hungry. We found a hotel nearby which would serve as Aaloo paranthas. The paranthas were huge and filling. Meanwhile, we looked around to find the place to be a mini version of a town like the one from Noddy's toy town, with all the important offices, bus stops, markets and all places of fun & frolic located close to each other. We loved the microcosmic city that it was and then felt that we had enjoyed much of it and should progress towards Udaipur.
The earliest bus plying towards Udaipur was a state transport bus and we agreed to not waste time by looking for a luxurious bus. The bus was rickety and for some unknown reason, it left the highway behind to run on the village roads. The heat turned up and as it happens to me, I got dizzy and sleepy with warmth. Once in a while there were major jerks and I found myself buying oranges from the vendor through the bus window. The other guys definitely were more sleepy than me and were probably experiencing such a journey for the first time. Finally, the bus hit the highway again and we were on a smooth road which was made by cutting the hills. The view was lovely.
Udaipur
As we were about to reach Udaipur, Aditya got a message from Oyo rooms with a lucrative offer and he booked rooms for us. But probably, the transaction failed and he continued negotiating with the Oyo guys. We got off the bus and reache dthe area where our hotel was, but could not locate it. We kept calling the Oyo guys but the response didn't help us much. However, after an hour of toil, one of the Oyo guys came to the hotel were we were and got 3 of us in a room for Rs 99 per night that included breakfast as well. Yeah, and that was something to cheer for. we were excited enough to call the girls and tell them how we managed to get a jumbo offer and made plans for the evening.
It was 5pm by then and we went around to explore the place. We were in an area close to the City palace and it was a full fledged market with antiques and cool Rajasthani stuff. We went through the busy market to reach jagdish temple, which was a junction from which roads lead to multiple specific goods market in the area. We moved towards Chandpole and the region grew out to be a backpackers delight.
The area had multiple small cafes with international cuisine and the old town appeal, added to it was the Rajasthani flavours of Mewar. We were at Lake Pichola in no time and crossed an old bridge to reach the other side, where we expected to find a good restaurant that would serve us Laal maans. But the girls suggested us to come back to the other side as there were better cafes there. We went around to find unexpected people from our college. And yeah that was not a surprise, as a lot of people from the college had come to Udaipur to enjoy the weekend.
We found this pretty cafe just beside Lake Pichola and sat upstairs to enjoy the view of the city. The sun was about to set, we were having amazing food and we were enjoying the serenity when suddenly the girls arrived and there was a cacophony. The girls had been shopping all this while and had definitely fallen in love with so many stuffs to go over budget. As the sunset, we were enjoying our amazing food amidst the fireworks that marked the event of Chhoti Diwali.
We went off to drop the girls to their hotel which was in another part of the city. They had a bar in the hotel itself. We went there to grab some beer and came back to our rooms as the bar appeared to be a bit shady. While watching and commenting & laughing on the stupid stuff that was on TV, we felt hungry again and ordered a few things and ate out of the utensils. We finally left the girls' hotel and crashed as soon as we found ourselves on our bed in the hotel.
Day 2 Udaipur
Morning witnesses the girls checking out of their hotel to check into ours. We were woken up by them, took some time to get ready and went on to explore the city palace. We took some time checking out the handicrafts and stamp shops on the way. City Palace, unlike most government heritage site had an expensive fee and also had heavy charges for camera. The 300 bucks I had to pay for camera though was compensated by the wonderful shots that the palce gave me.
The City Palace Museum is huge, highly well-maintained and beautiful. But the long walk we had to take through it to come out post a Royal odyssey, drenched us of all the fluids that we had in our body and we could not think of walking to a restaurant outside the premises. Hence, we went on to have pizzas and Pastas at the highly overpriced The Palace cafe. We ended up paying 1300 bucks for a pizza and a pasta. But yes, we gained energy for the next few hours. The food was tasty though, and we enjoyed it.
We sat beside the lake watching it as the Diwali celebration had begun. We could see Jagmandir palace; there were people floating diyas into the lake and it made a picturesque sight. We went on to eat out something light at Cafe Edelweiss and the Turkish coffee was awesome. We came back to sit watching the fireworks and the deep water of the lake, appreciating the beauty of the city.
Ideally Jagmandir palace should have been on our list of places to visit but we realised that we didn't have enough time on the next day to do so.
On the way back, we found people flocking towards the temples to follow the Diwali rituals that had been followed for centuries. Women were dressed nicely in Rajputana outfits and the streets were lightened up. We came back to our hotel, after losing touch with one of the guys and looking for him for a good half an hour. Aditya gave us a surprise by gifting us some things we had casually talked about on the journey. He made for an arrangement with only candle lights and we ended up playing with the melted wax like kids.
We didn't have some nice Rajasthani non-veg yet, so we inquired about any restaurant that served it nearby. But most restaurants in the area served only vegetarian food. We got to know that a restaurant did offer non-veg but when we went there, it too turned out to be a veg place. Anyway, we had our dinner there and walked back to our hotel. it was about 11 in the night and we faced a situation of eve teasing, however, nothing major happened. Udaipur isn't a very safe place post 10 pm, as we had been warned earlier.
The rest of the night was spent on discussion about safety issues.
Day 3 Udaipur
The mood was a little spoiled because of the night's incidence, but we carried on and since we didn't have much time before boarding our bus, we decided to have breakfast at one of the cafes and head back to the bus stop. We went through the market, bought a few postcards which had intricate calligraphy on them. I hadn't got a booking done for my way back to Ahmedabad, so I went on to get a ticket in the same bus as others. One of our friends who had been traveling with her other friends met us at the bus stop, she too was going back by the same bus. We found that there were no other passengers on the bus and we had all the place to sit, sleep and laze around. The bus took off and we waved a good bye to the pretty city.