#SwipeRightToTravel
"Shit! This is not how I would like to end my day in Paris!!!!" I clearly remember what I said to myself after reaching Porte-Maillot bus stop. The last bus to the airport had left an hour ago and the next bus was early enough next day morning to catch my flight to Barcelona.
What happened next transformed the way I perceive life.
Thanks to the money I saved from the scholarship, I had 17 days to travel across Europe and unlike my travel in India I chose to opt for tourist destination. I had already traveled to Munster, Amsterdam, Aachen and Brugge. Paris came almost towards the middle of my solo euro trip and had few more interesting destinations to follow.
I love to travel solo, the introvert me tries to find solitude even in the chaos but this time I was struggling to strike the balance in dichotomy which existed within me and in the outside environment. Trust me, while it is lovely travelling solo anywhere across the globe, being alone in the most romantic city of the world hurts and hurts really badly.
It was a beautiful sunny day in the lovely city of Paris but the negative thoughts inside me had usurped my imagination of the journey. 'I would never let that happen', I said to myself when my bus from Brussels plied around noon in Paris. I had planned only a day in Paris and reaching couple of hours late needed a crisis management.
I rushed to find out the nearest metro station, a friend had given me a perfect plan for the day which began with buying a metro ticket deal and taking a metro to Rambuteau station. I started my travel by losing some 5 Euros by punching tickets on wrong metro lines. As planned I was supposed to go to Rambuteau, find a cloak room to put my bag-pack, start my noon from Pompidou center later visit Notre-dame, Louvre and try to reach Eiffel tower by evening to see the sunset. It was perfect plan but what happened through the day made me burst into tears, I wanted to go back to the airport and end my day by cuddling my bag pack, sitting on a comfortable couch at the airport lounge.
While I really needed my day to end, the universe had planned something else.
Since the last bus had already left, there were only two options to continue, either take a taxi to the airport or sleep under the open sky in the cold evening. Not looking forward to any more excitement I approached the taxi driver who asked 140 Euros for the taxi ride, totally un-affordable. I chose the latter and started moving towards an open space in front of the bus stop.
I wasn't alone waiting for the bus next morning there were three girls sitting on the ledge . Desperate to have some comfortable sleep at the airport I asked one of the girls if all four of us could pool in for a taxi to the airport.
- "I don't have any money", she replied which was an unexpected response. She was alone and had met other two girls at the bus stop itself.
I really needed a person to talk to at that moment and finally there was someone. I don't know why but I broke out in tears in-front of her and said that I really wanted to talk to someone and there she was. I actually rambled about my whole day in front of someone totally unknown and as I narrated the story, I realized that my day was in fact not as bad as I had thought it to be.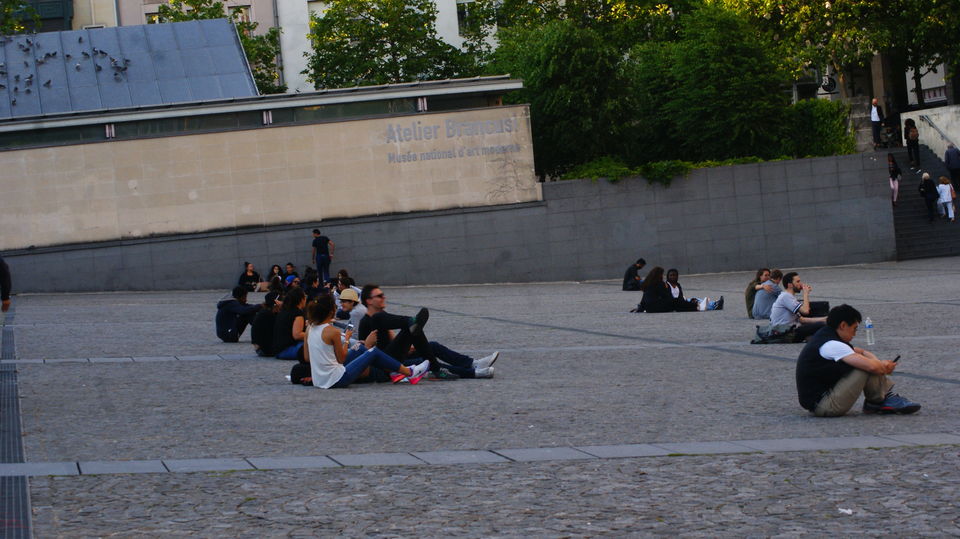 I started speaking about how I wasted metro tickets because it was difficult to figure out the rail map and sprained my leg while running with the bag pack. While I narrated the story, she laughed, she wanted to know more about my experience of Pompidou Center. When I spoke about getting lost looking for Shakespeare and Co. she told about the bridge with the million love locks. While I was running to click photographs of Notre-Dame and Muse de Louvre she was enjoying company of newly made friends. We realized that both of us were at the Eifel tower at the same time but having so different set of thoughts inside us.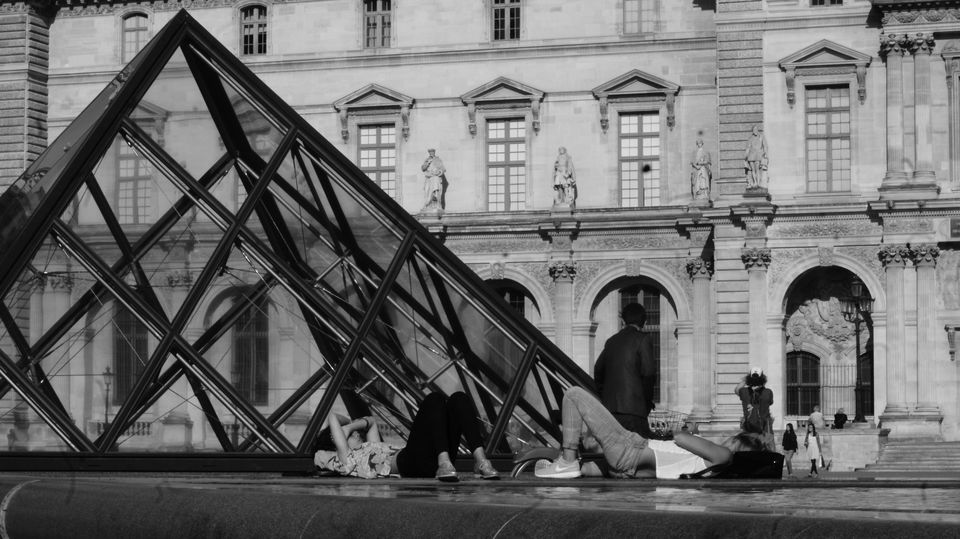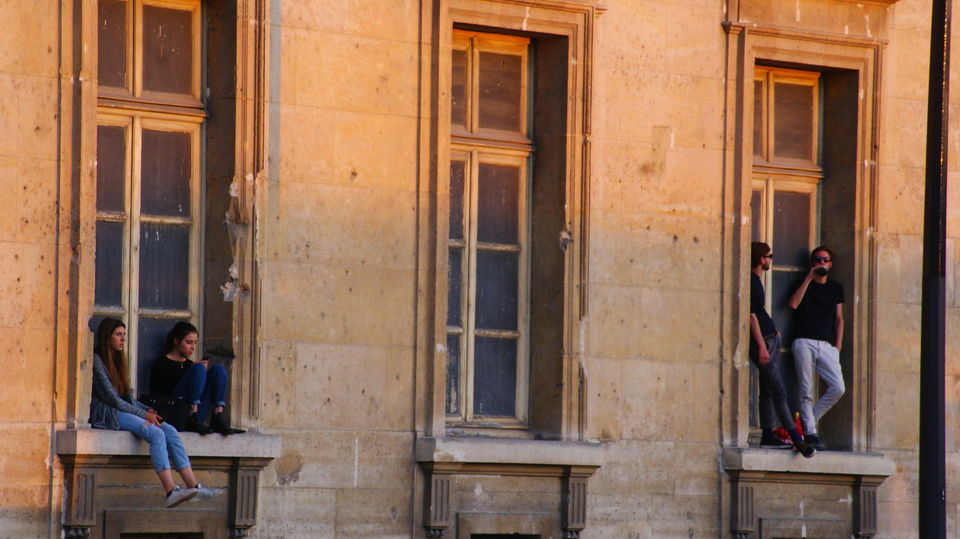 I told her that being alone at the Eifel tower, made me realize how much I missed my friends & family, how amazing it can be to travel with someone you love. How beautiful it was to write a letter to a pen friend with a sketch of the tower. How important it is to be vulnerable, cry to express your emotions and to give up the 'I' for inner and outer peace.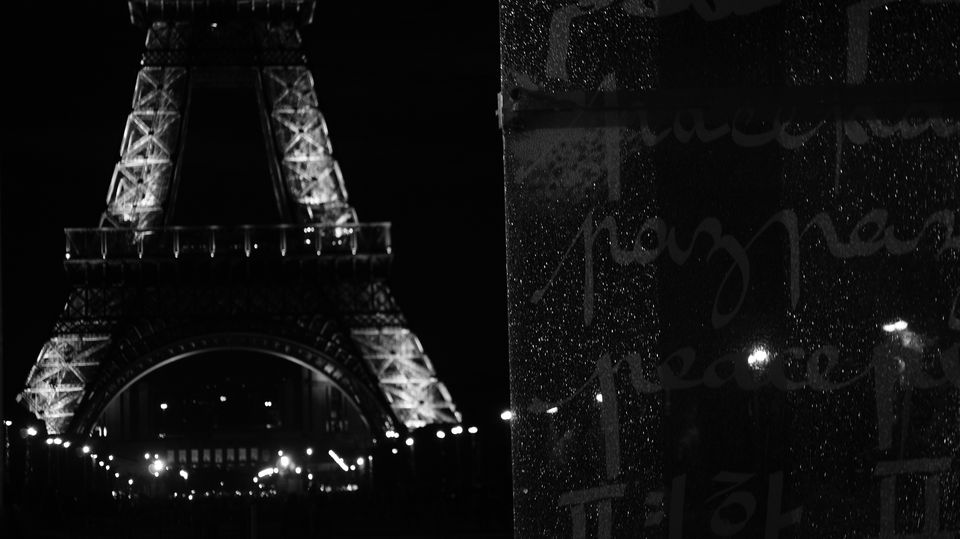 The night started getting cold and both of us needed some hours of sleep before the bus arrived. While we lie down gazing the stars, it was almost an hour since I was speaking; I realized that she just had a 'shawl' with herself and not much of luggage.
- "What's your story, how come you are travelling alone" – I asked
- "Interesting and exciting " – She said with full energy. "I lost my friends on the trip, I boarded from Milan to Paris. Somehow they were stopped by security and now I am going to receive them at the airport." I was puzzled at the response. "They have my luggage and money. I spent my whole day in Paris – Alone, without friends and without money and indeed it is a beautiful city"
Puzzled by the sudden revelation and nothing more to say, I offered her my sleeping bag and we slept peacefully under the million stars.
The story doesn't ends here ...