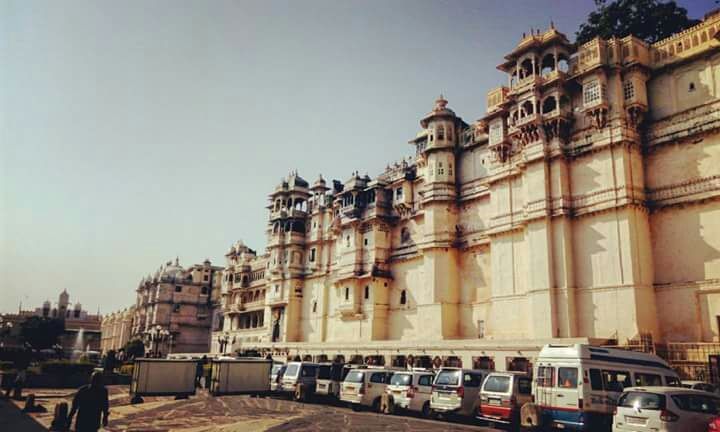 Art work on the walls of City Palace
- Udaipur City from the top of City Palace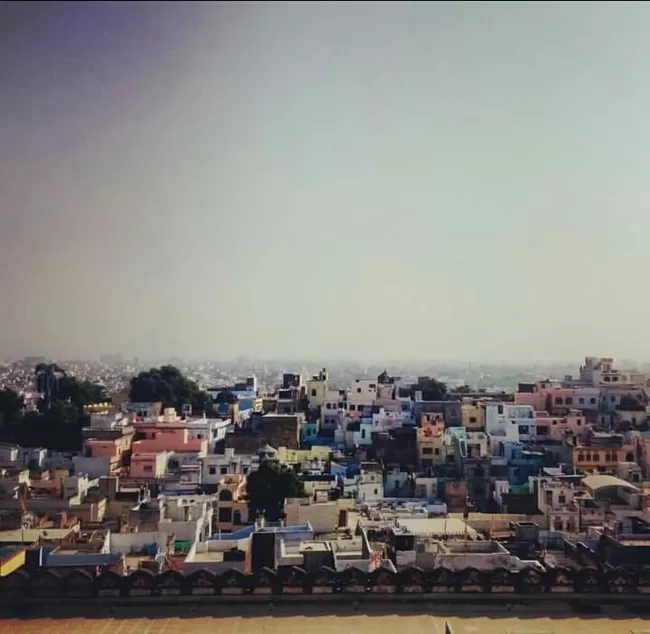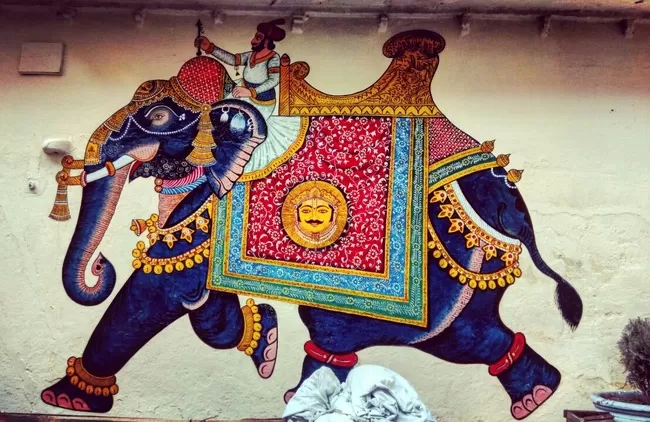 The backside of City Palace
Food and drinks cafe at City Palace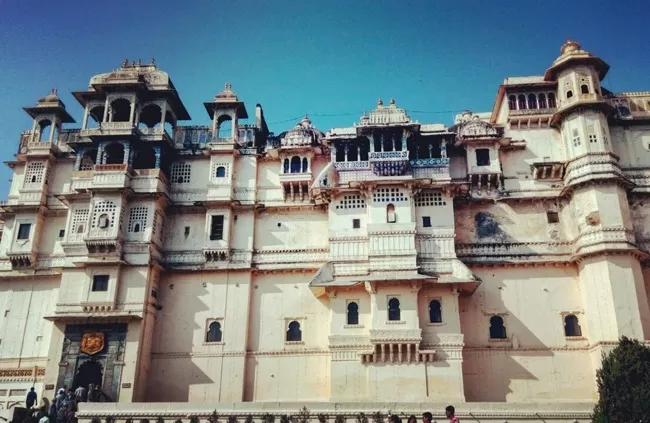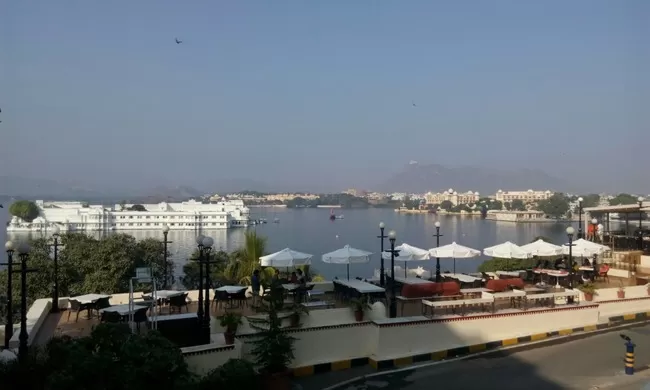 2) Lake Palace: Lies in the middle of Lake Pichola. Very serene and beautiful.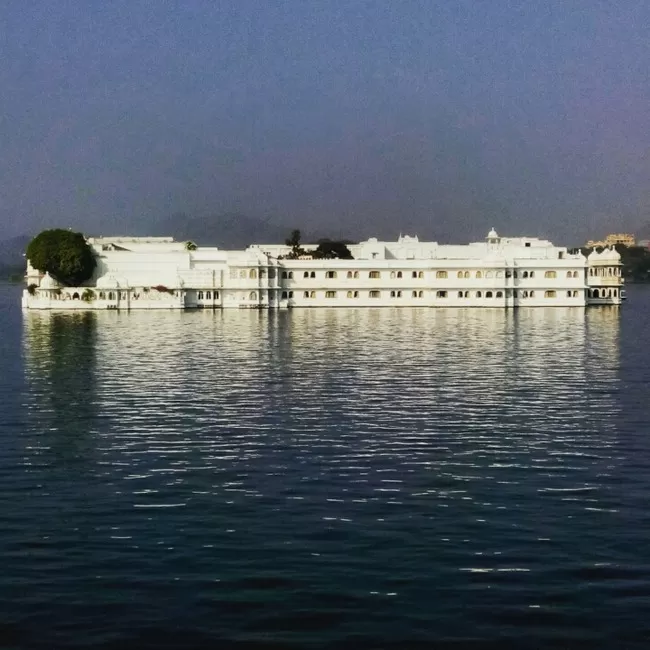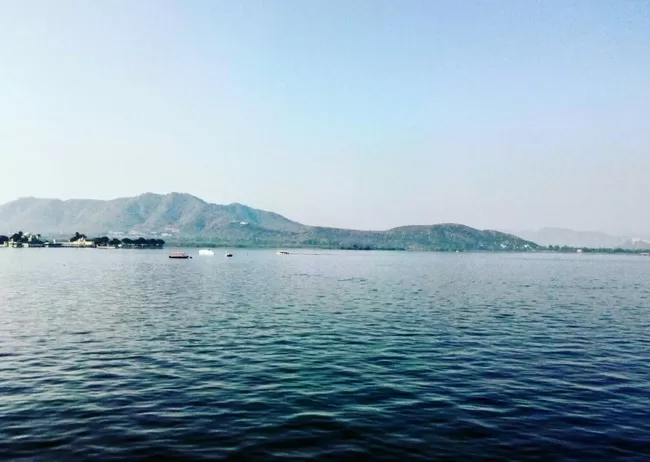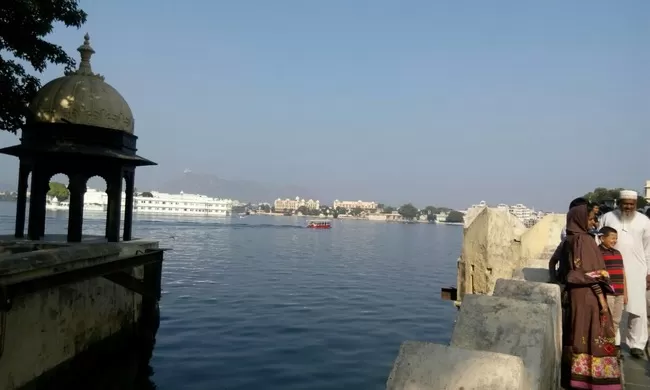 4) Fateh Sagar Lake:
- Boating.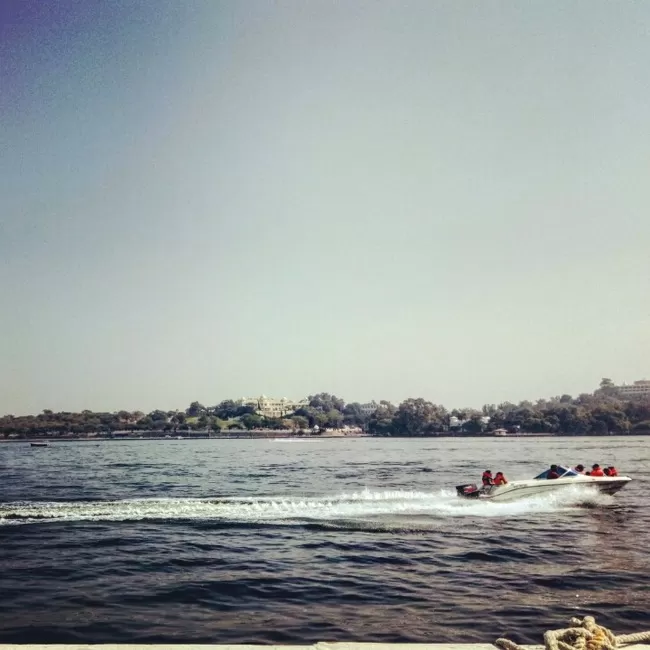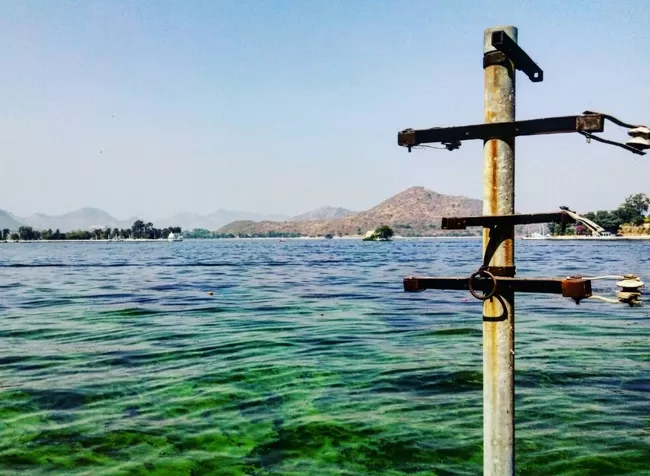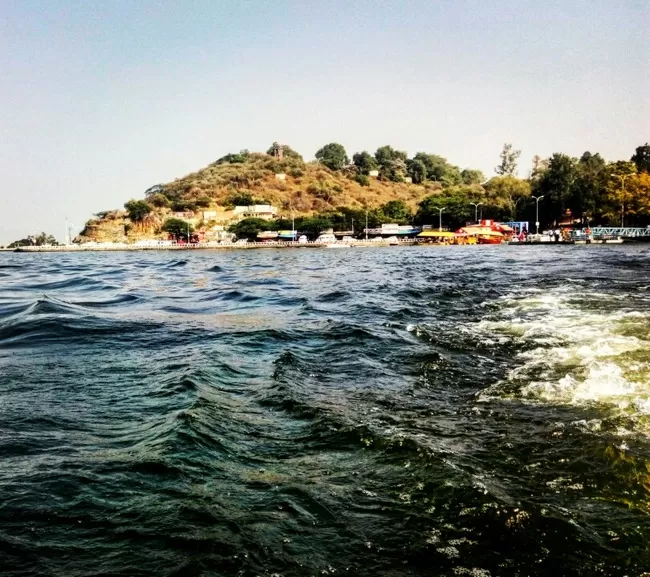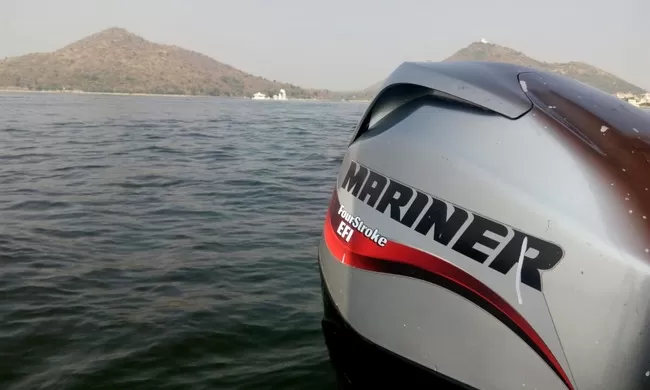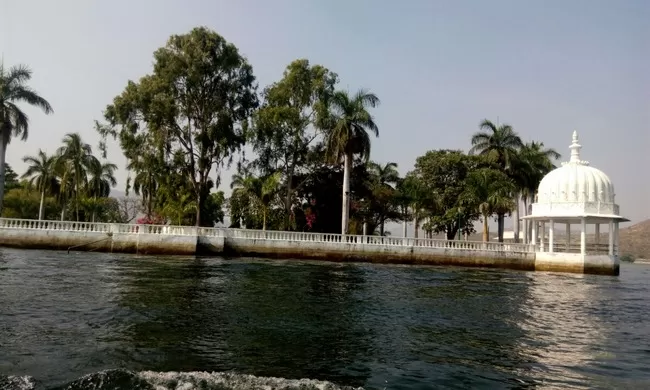 A kid playing in the fountain at Nehru Park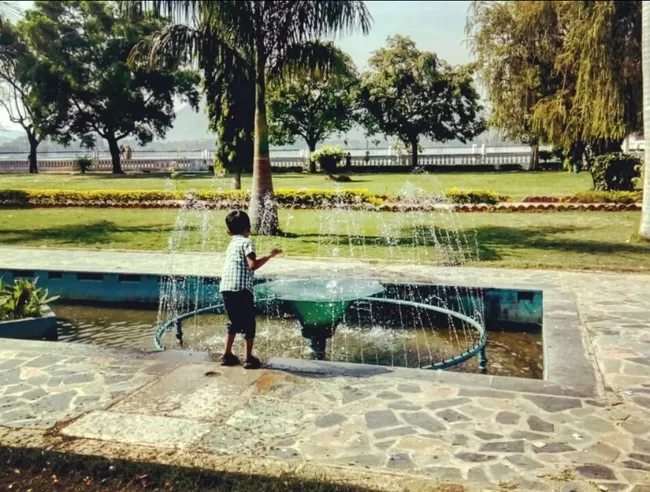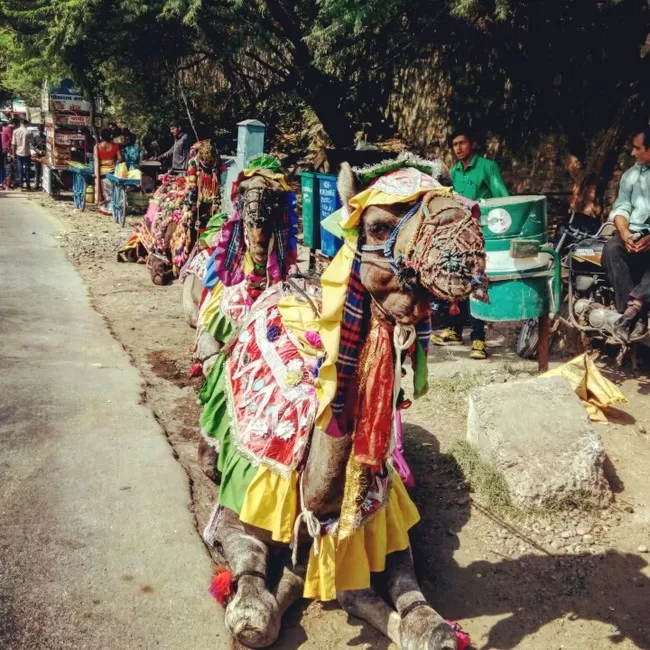 5) Saheliyon Ki Bari: Its not what I had expected. Very small. But the chamber inside the garden looks good.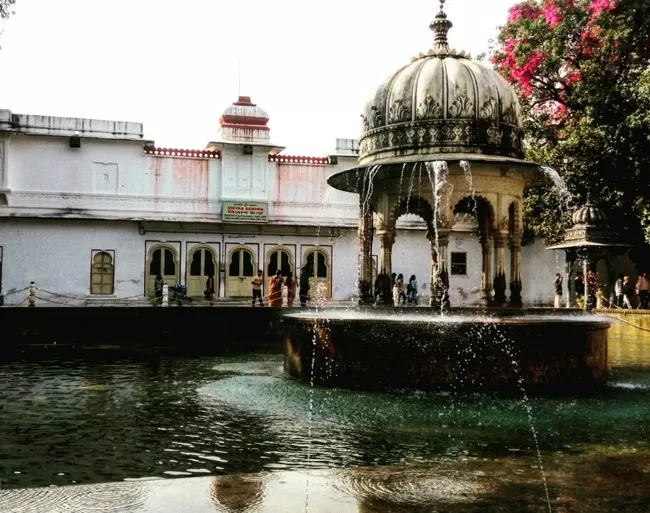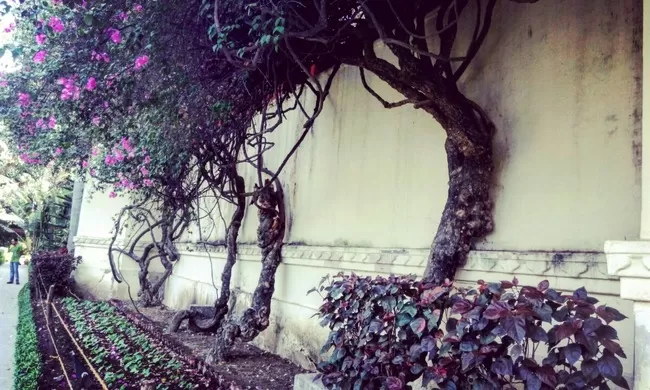 6) Gulab Bagh and Zoo: I didn't want to go to another park but I had plenty of time and thought why not. It was big like we have deer park in hauz khas, New Delhi. It had a mini rail ride as well.

Now this is something really old. The caretaker told me it was around 150 years old. It looks to me it'll live forever.
7) Sajjangarh Fort or Monsoon Palace: The last place to visit in Udaipur. I wanted to see some wow views and landscapes. The weather was hot but I choose to walk instead is safari. It was a brilliant decision. The views were amazing. Here take a look:
The trek was easy. Good roads. The Only problem was the weather. It was really hot. I was sweating everywhere. The best time to do this would be monsoons. If it rains you're in luck my friend.

Finally, after an hour of trekking (approx 5kms) I reached there (Sajjangarh Fort). It wasn't huge as City Palace or Lake Palace. It was small. The Only beautiful thing about this place is it's situated height. You can see all of Udaipur, all the lakes and palaces as well.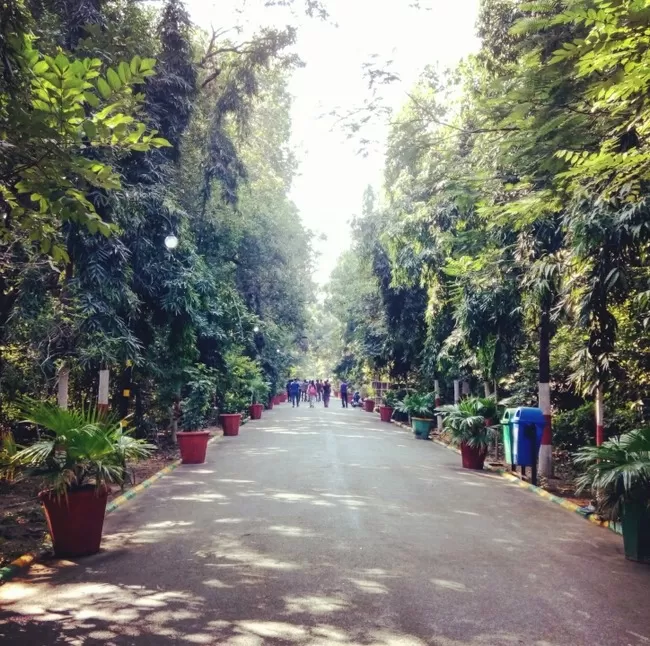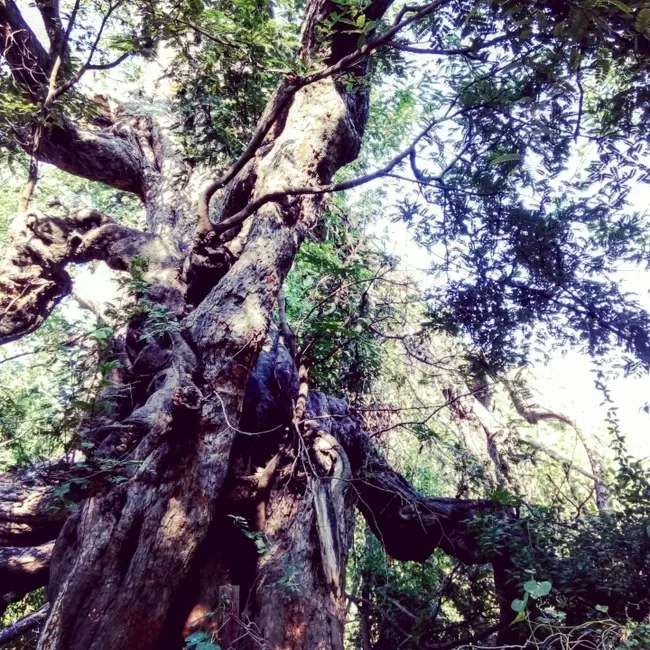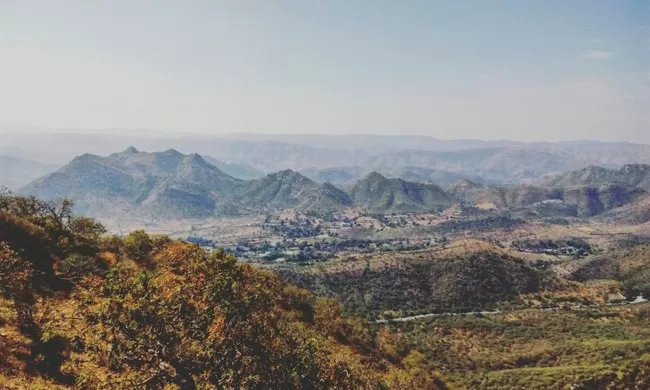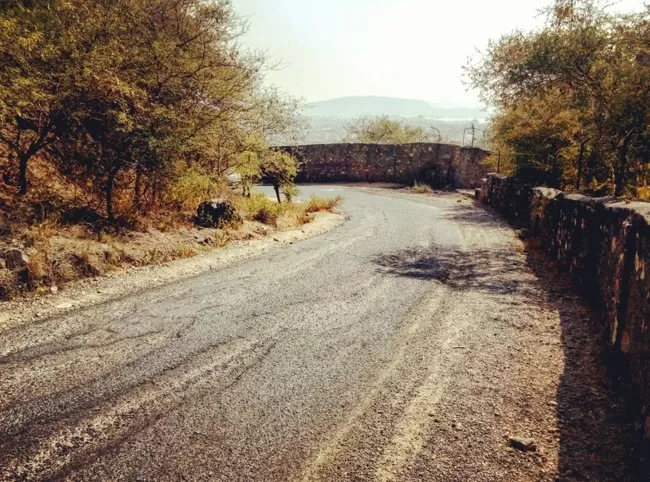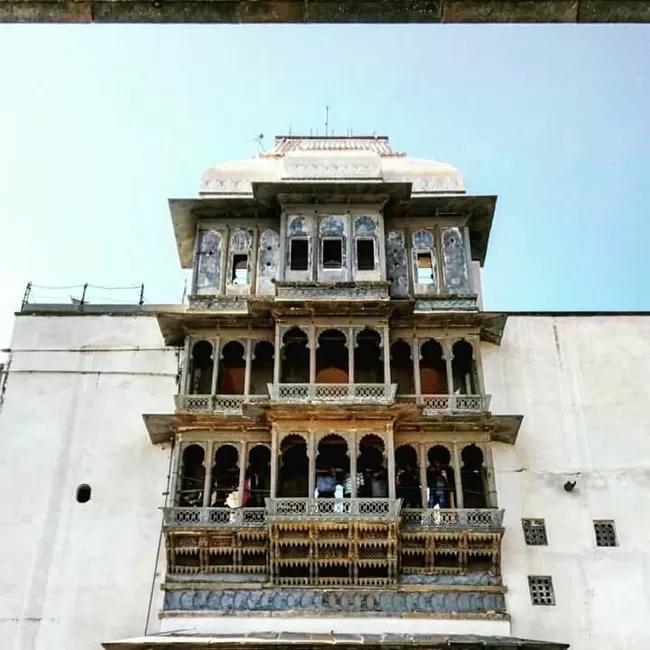 The view from Sajjangarh Fort:
Now why I was happy with the decision of trekking instead of safari was the Sajjangarh Forest Trail. It's another 4km trek which ends at Maharana Pratap Nature Trail, Bari Ghat. It was a beautiful trek. The views were pretty amazing. Here are some:
Here is the reason why one shouldn't go for safari and take this forest trail. I was stunned and jumped on my feet as I saw this view. This is the end of the trail. It's Bari Ghat.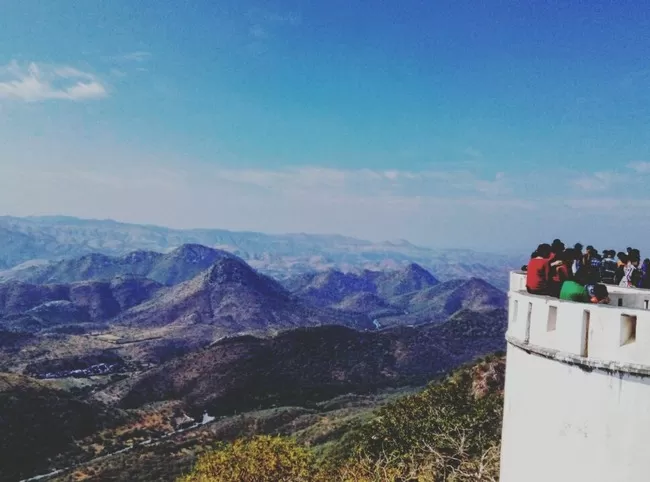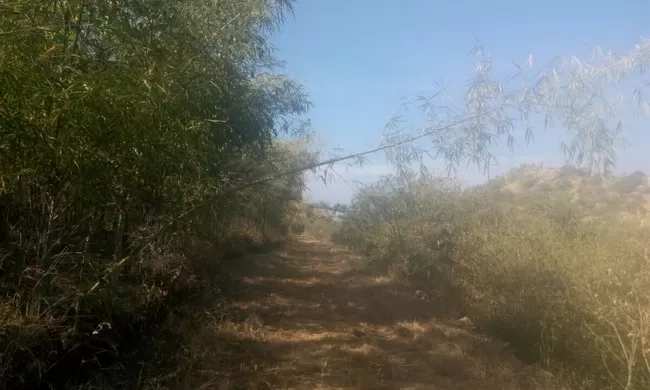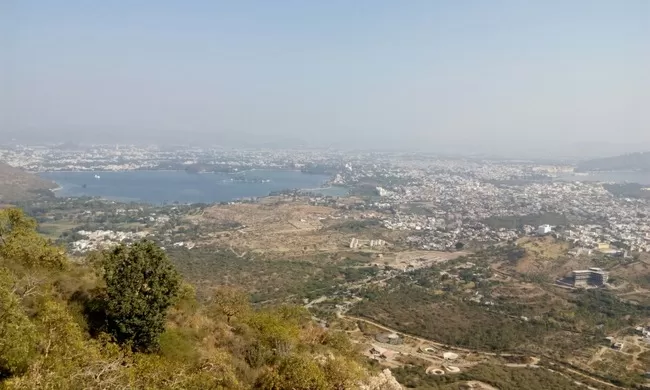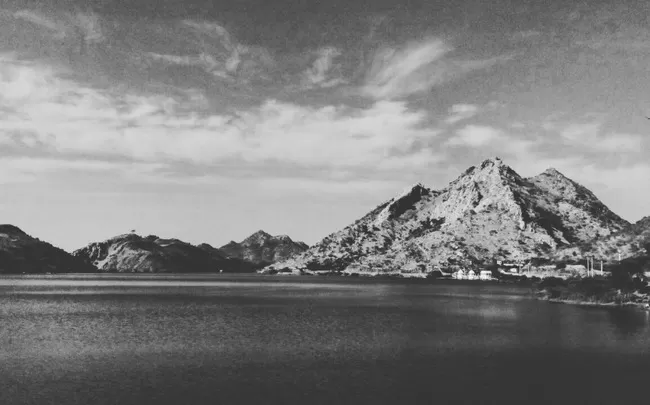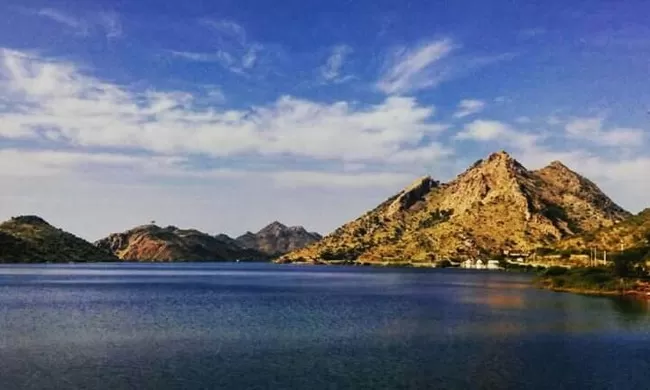 After reaching here you won't get any auto as there are almost none that takes this route. You can ask some fellows for a ride as I did. Ask them to drop you at "Rampura Chowk". From here you can get local buses and autos for Chetak Circle, Hathi Pole and almost every major location. When I was coming I saw no one. I was scared because of the lions and tigers. At some point I thought there was something in the bushes but it was due to the heat. If you take this route I'd recommend you not to go alone.
Finally me: Ek selfie to Banti hai ( one selfie is required) haha
1) Sun on the top at 2pm and getting irritated I'd the heat. At Fateh Sagar Lake.

2) Starting the forest trail from sajjangarh fort.

3) Trail ends at Bari Ghat and its time to go home to Delhi.

I hope, you liked the story.Please provide any feedback you wish.