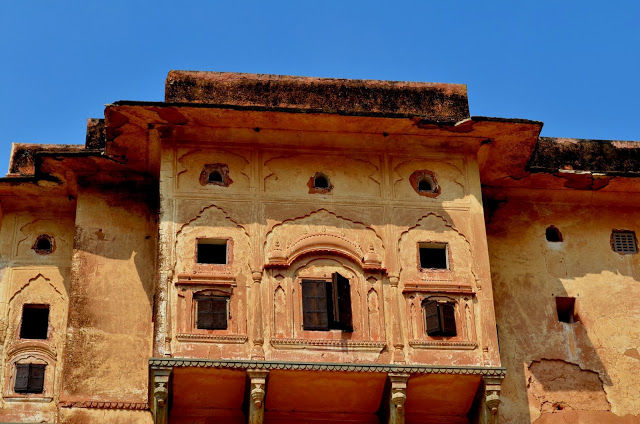 Like my first trip to Jaipur the second and third trip was also unplanned. Popularly known as the pink city, it is just 250 kilometers from Delhi and therefore one of the most favored weekend destinations for Delhites. I have been there twice recently and once two years back so this blog post has been pending since a long time. Rajasthan being my favorite place to visit I definitely don't mind visiting its capital city number of times. After visiting Jaipur, Jaisalmer, Ranthambore and Mount Abu are the only three destinations of Rajasthan where I still need to visit.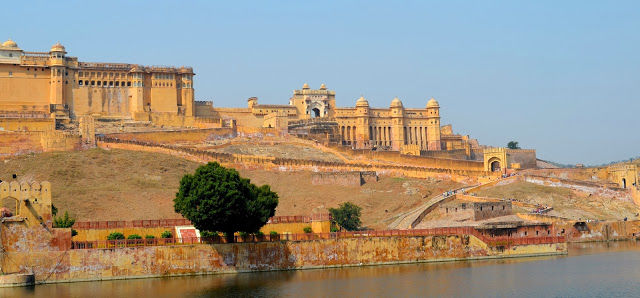 I am biased towards Rajasthan as a state. One reason is definitely their welcoming attitude and humbleness. The other reason for me being in love with this colorful state is its forts and palaces that are quite well-maintained. I have already been to Jodhpur, Udaipur, Bikaner but after visiting Jaipur I realized that the capital city is different from the other cities. Obviously being a capital, Jaipur is much more developed than the other cities. And moreover you can find lots of Delhites if you are there on weekend. My trip to this city was completed in three visits and hence this post will have photos of two qualities- one of a simple digital camera and one of a DSLR.
This city is a gem in the crown of royal Rajasthan. It is the best showcase of the magnificent grandeur that Rajasthan is famed for all over India and the world.
It is nearby to Delhi (NCR). The highways are pretty decent (other than in rainy season) and hence it is easy to drive. But you can also take a deluxe bus or a Volvo from Delhi which is easily available even if you plan a last time trip like me. Trains are also available but for that you need to plan in advance otherwise it is quite a busy route.
From the feedback the received from my last posts, I decided to divide my post into three parts-
Coming to the places to visit, I would say there are lots of places to visit here if you are fond of forts and palaces. And I being a lover of forts and palaces just love this place. You can easily divide your days here for a planned visit otherwise you are bond to miss out one or the other places of visiting here. But before starting your journey you must carry loads of water, a comfortable pair of walking shoes, hat, sunscreen lotion and sunglasses.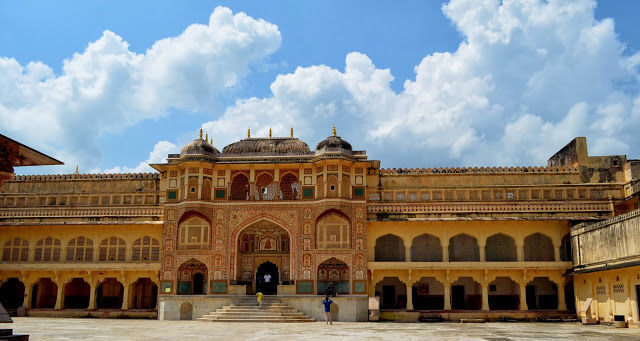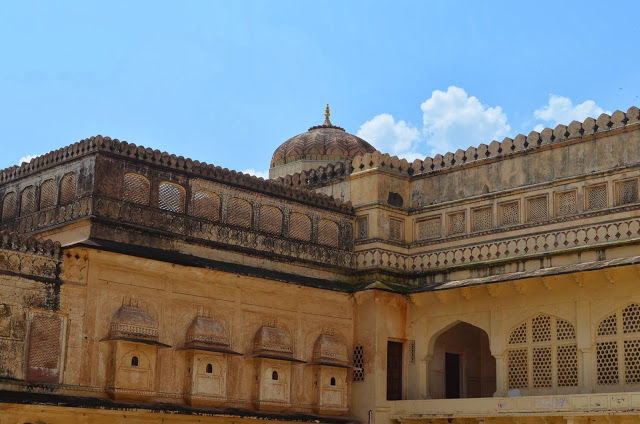 This royal fort houses- Diwan-e-Aam meaning the "Hall of Public Audience", the Diwan-e-Khas means the "Hall of Private Audience", the Sheesh Mahal (a beautiful mirror palace)/ Jai Mandir, and the Sukh Niwas where a cool climate is artificially created by winds that blow over the water cascading within the palace. The fort is very well maintained.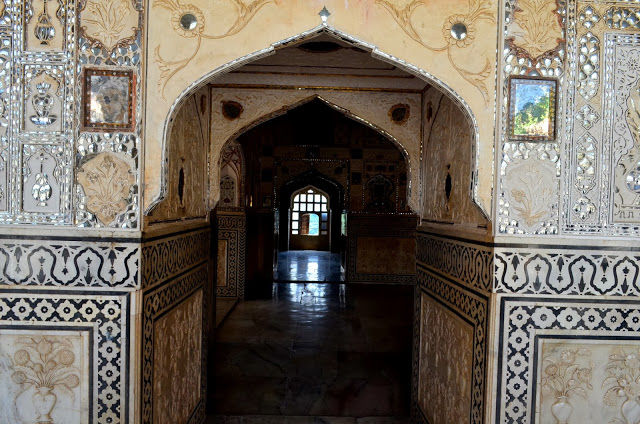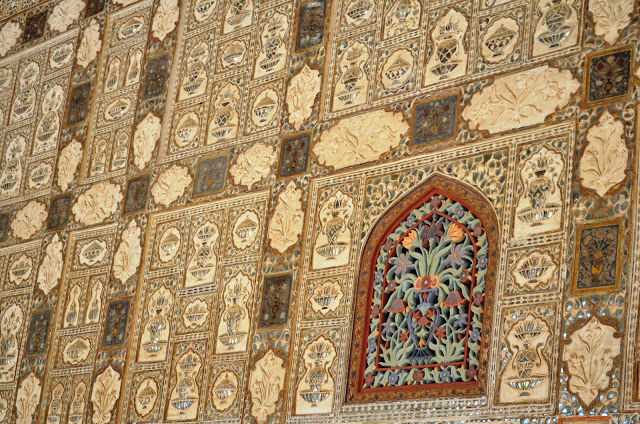 There is a small area inside the fort where you can shop the traditional jhumkis, dupattas, key rings and paintings. And if you are fond of puppetry show like me then you can enjoy a small string puppetry show also there. Snake charmers are also here. I took whole half day to visit this fort.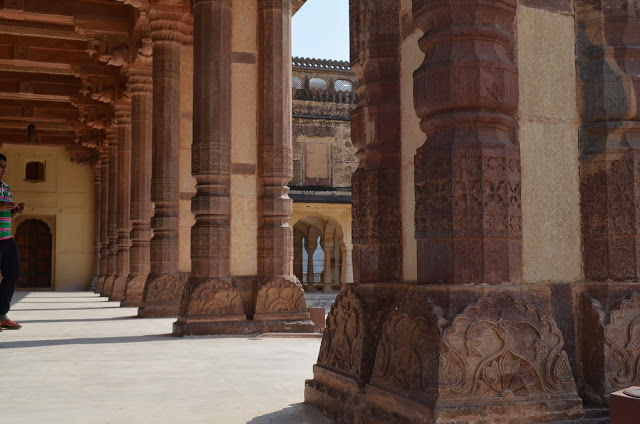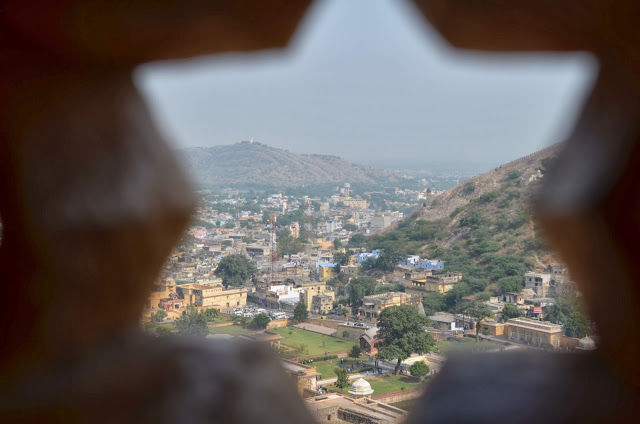 After visiting this huge fort, head back to city have a lunch and then move ahead to the second visit of the day. The City Palace- It is an amalgamation of several palaces, pavilions, gardens and museum. The most visited structures in the complex are the Chandra Mahal, Mubarak Mahal, Mukut Mahal, Maharani's Palace and the City Palace Museum. By the time you will finish visiting this palace, it will be evening so head back to Amber Fort for a relaxing sound and light program.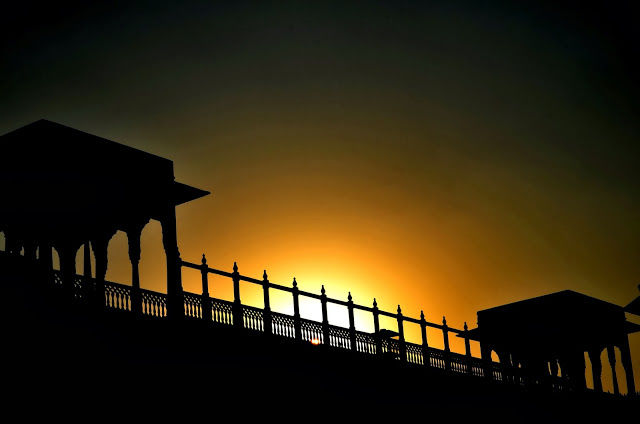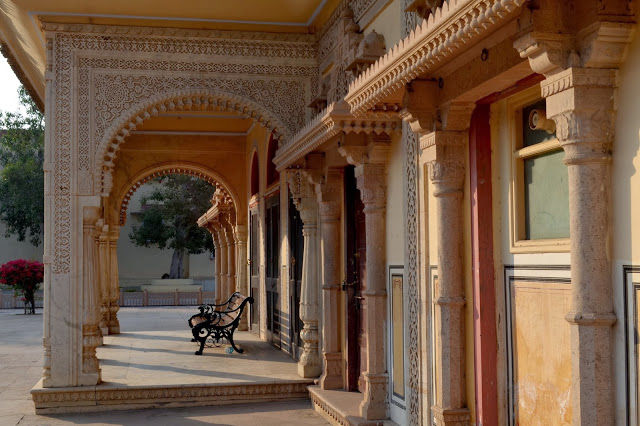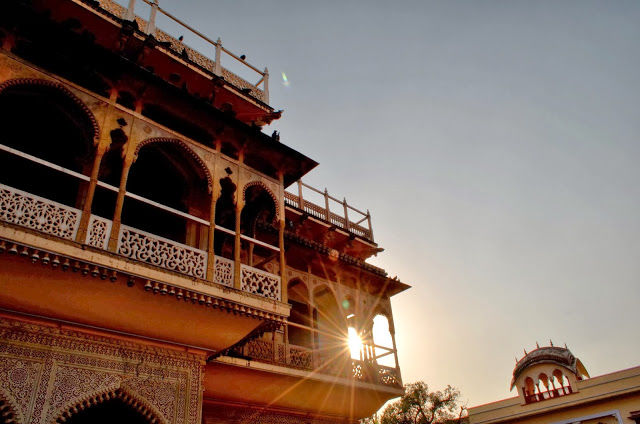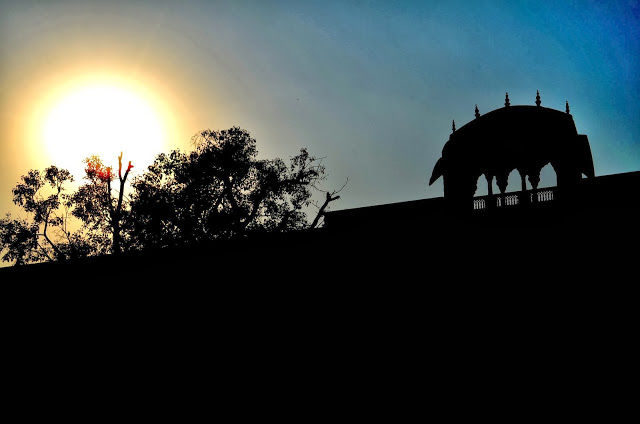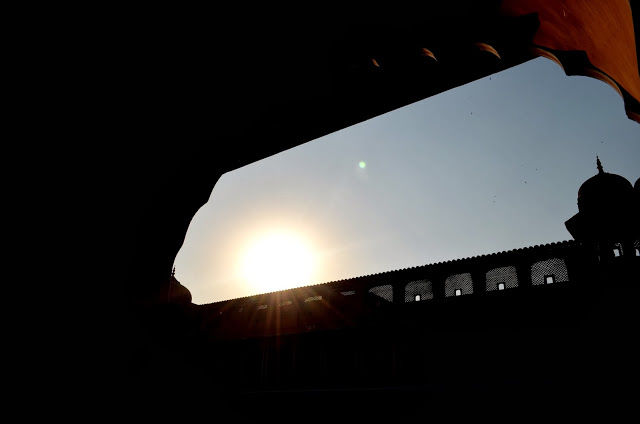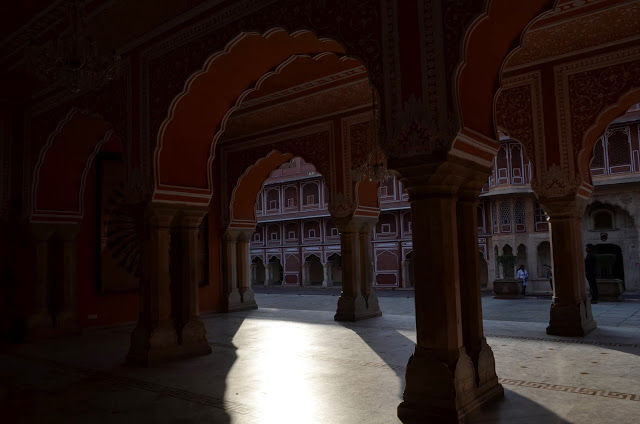 On the way back to the fort, you can stop briefly to watch the golden rays of evening sun fall on Jal Mahal, a small palace built in the middle of Man Sagar Lake. Though you cannot visit the Jal Mahal, as it is closed by government still you can just stop by and enjoy the cool breeze.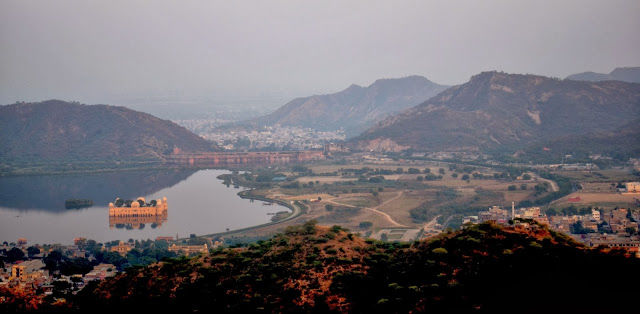 The light and sound show that has Amber as the backdrop and is a must attend to know more about the heritage and history. So, if you get time come back here again in the evening and enjoy this show. This musical extravaganza has highlighted the local legends, folklore and a connoisseur of folk music that continues to give Rajasthan its unique identity. My personal favourite is the Sarangi music played there. The show has been set in a very exotic location with the panoramic view of the Amber Fort & Palace Complex in the front, the rising Jaigarh on the left, the hills at the back and the gallery itself in the Kesar Kiyari Complex of Maota Lake. The Show runs on daily basis at 6:30 pm (Hindi Language) and in English at 07:30 pm. This show is for 50 minutes. And approx Tariff for the Indian National is Rs.100 and Foreign nationals- Rs.200.
Have dinner and drive back to your hotel and have a good night's sleep, because next day is going to be a busy day.
Day-2- Start afresh with Jaigarh Fort is 15 kms from Jaipur, standing on a hilltop, overlooking the palaces and city of Amer. The world's biggest cannon on wheels- the Jai Ban is positioned here. The only disappointing thing of this fort is that it is not maintained like Amber Fort.
Then head to Nahargarh Fort. Personally it is my favorite place in Jaipur. It is adorned by small rooms, beautiful paintings and marvelous architecture. The yellow colored walls with beautiful home like structure make this place my favorite monument of Jaipur. Since I have been there number of times now and every time with new set of people every time, I introduce this place as my home. Besides its architecture, one thing that makes this fort even spectacular is the view of the Jaipur city from its roof top.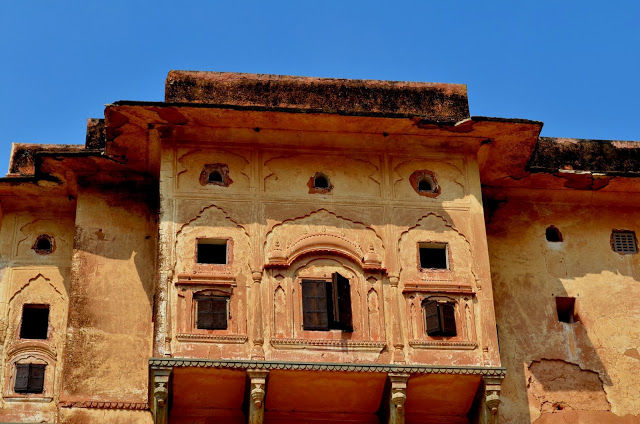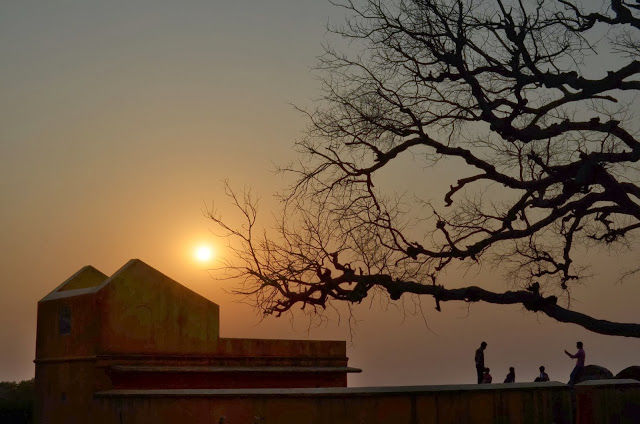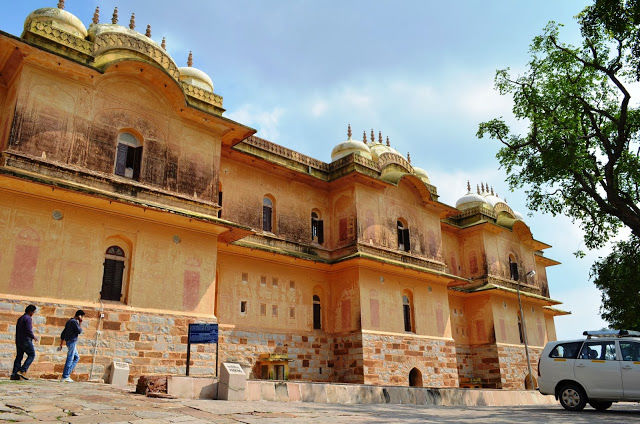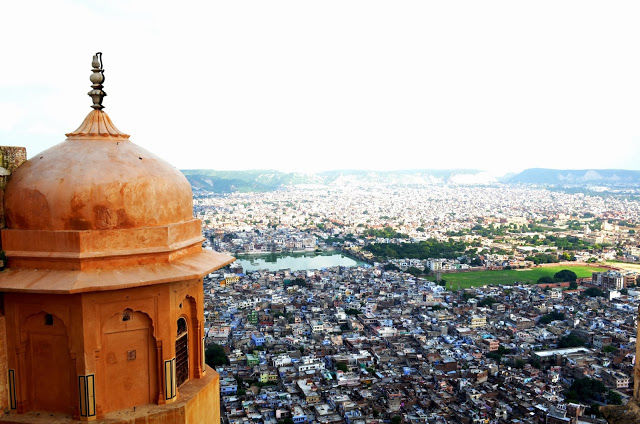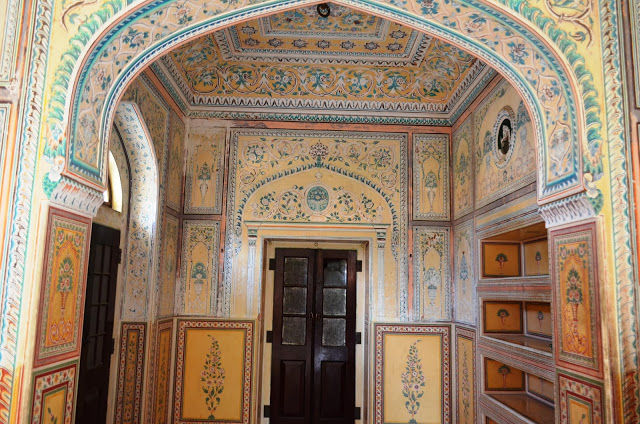 After visiting these two you can come back to the main city have lunch relax and do some local shopping.
You can complete you visit there with an evening visit to Chokhi Dhani. The place showcases the authentic culture of rural Rajasthan. I was awe stuck and completely impressed with its offering when I visited it for the first.
Wherever I took my eyes I was amazed by the happenings around. The Kalbelia dance, the puppetry show, the magic show, camel cart, horse riding, boating, bullock cart, a tree decorated with lamp, haveli like small houses, paintings on the wall etc. There are earthen lamps and paintings to beautify the whole place. And what amazed me the most is the humbleness of the people there. So, every time I visit Jaipur, I make it a point to visit Chokhi Dhani also.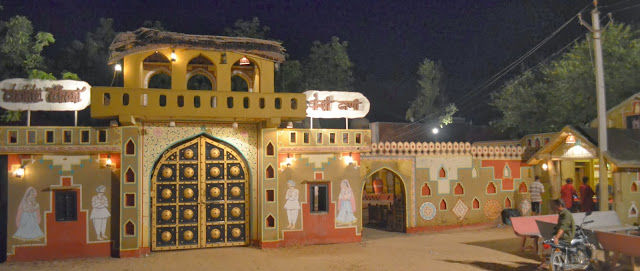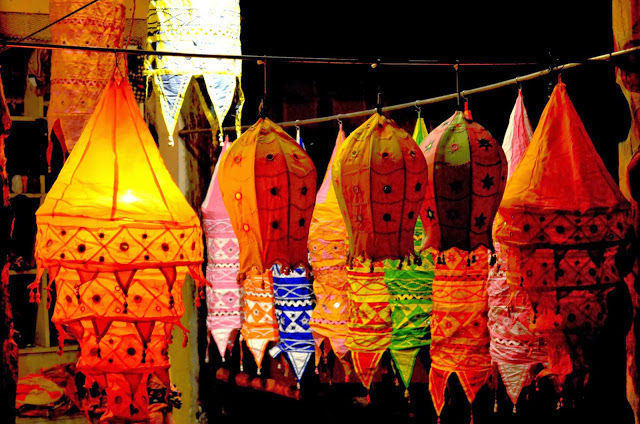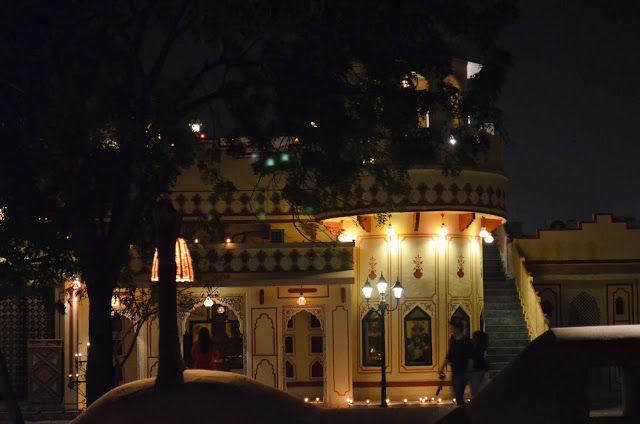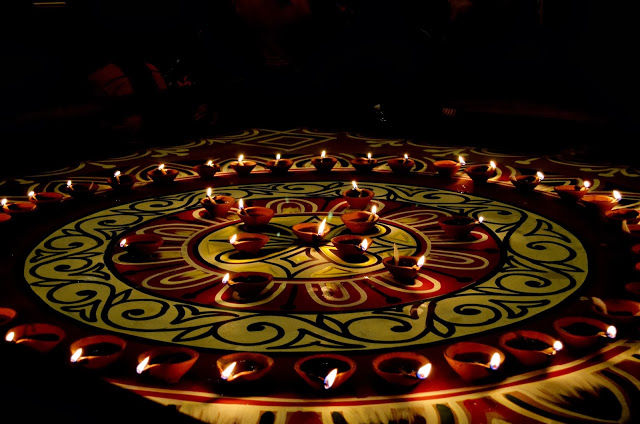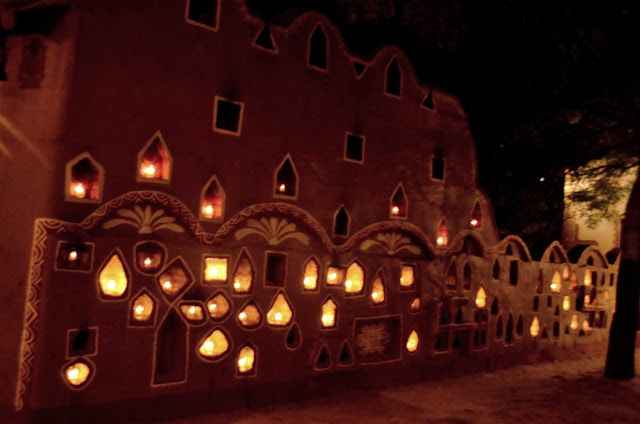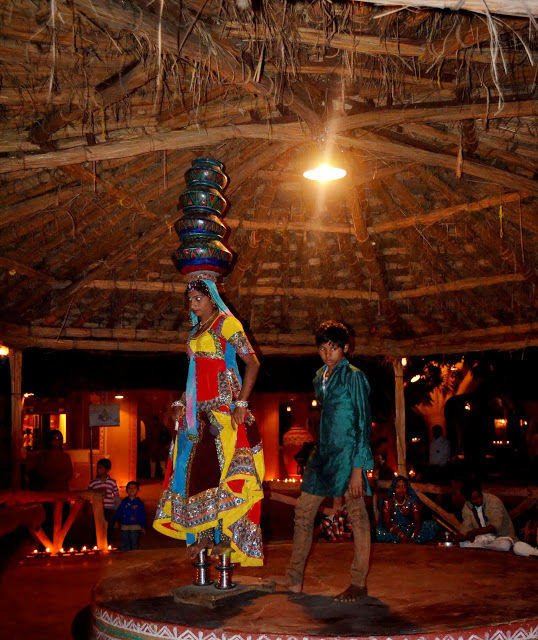 The Jaipur bazaars are a treat for those who love to shop, especially for those who loves handicrafts. There is Johari Bazaar, Kishanpole Bazaar and Chaura Rasta run north to south while Tripolia Bazaar and Chandpole Bazaar run east to west. Chameliwala Market situated in MI Road is the real hidden gem for gems and jewelry buying. Here you can get authentic gems and silver jewelry at wholesale prices.
If you are vegetarian then Pyaaz kachori is a must try. And if you are a non-vegetarian like me then Pyaaz kachori and Keema Bati both are worth eating. There is a wonderful variety on offer and one can try everything from the most awesome sweets like Ghewar which is a especiality of this pink city to piping hot pyaaz kachoris which are favorite of the locals with a cup of tea. I loved the gol gappe from the local revri also.
So, as a whole Jaipur is a very rich city. In terms of places to visit, things to shop and food to eat, it offers it visitors an amazing array of experience.