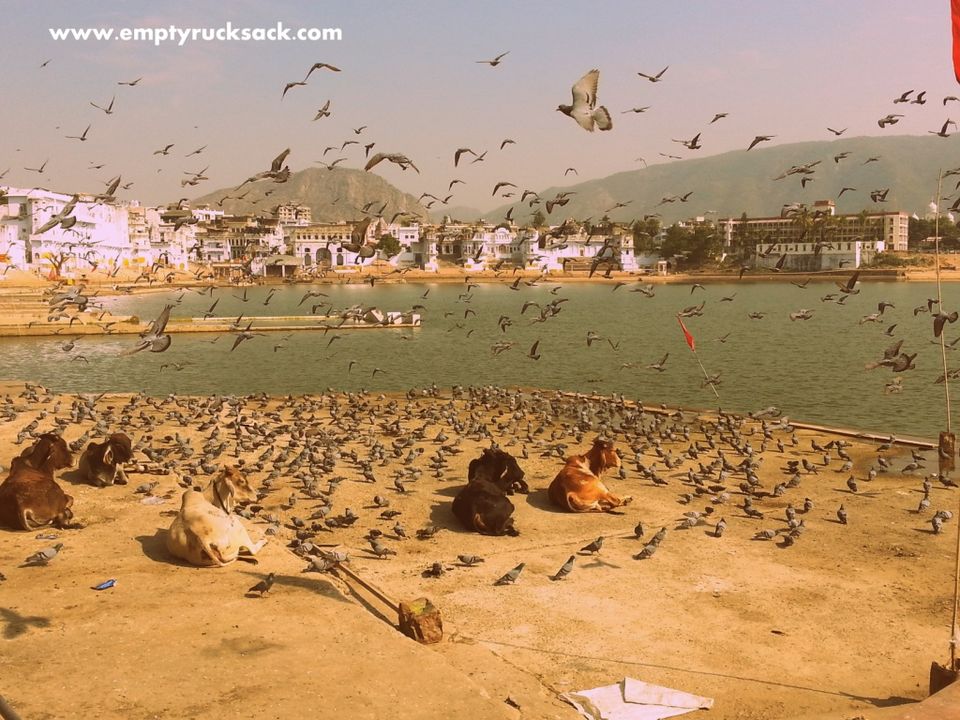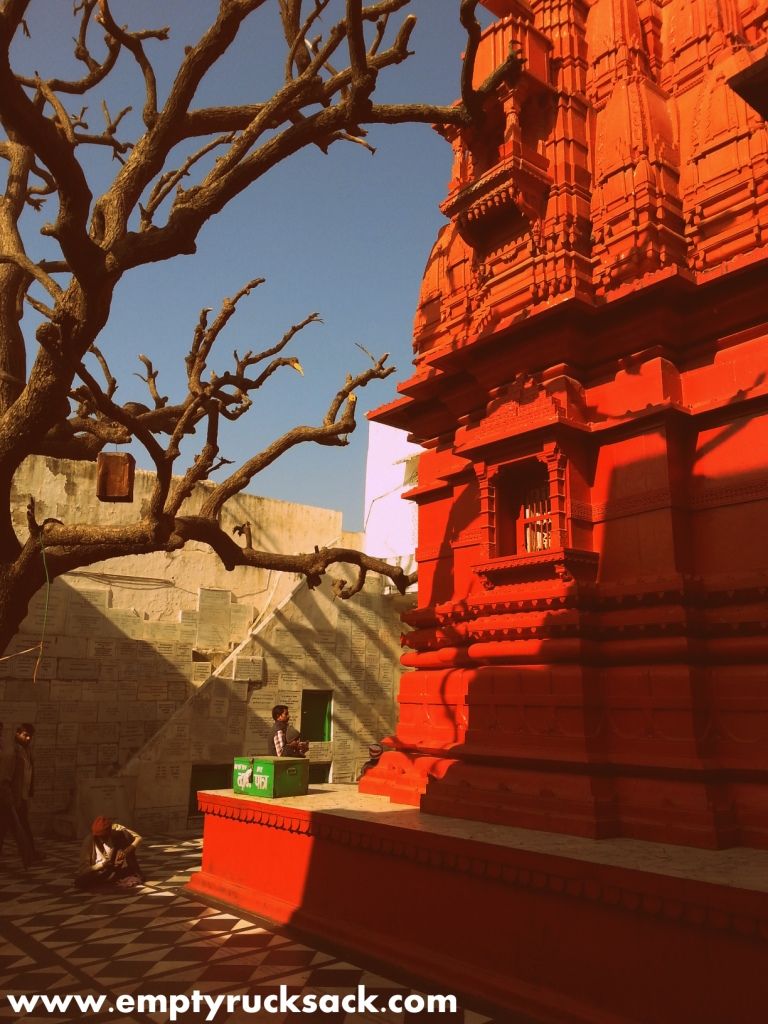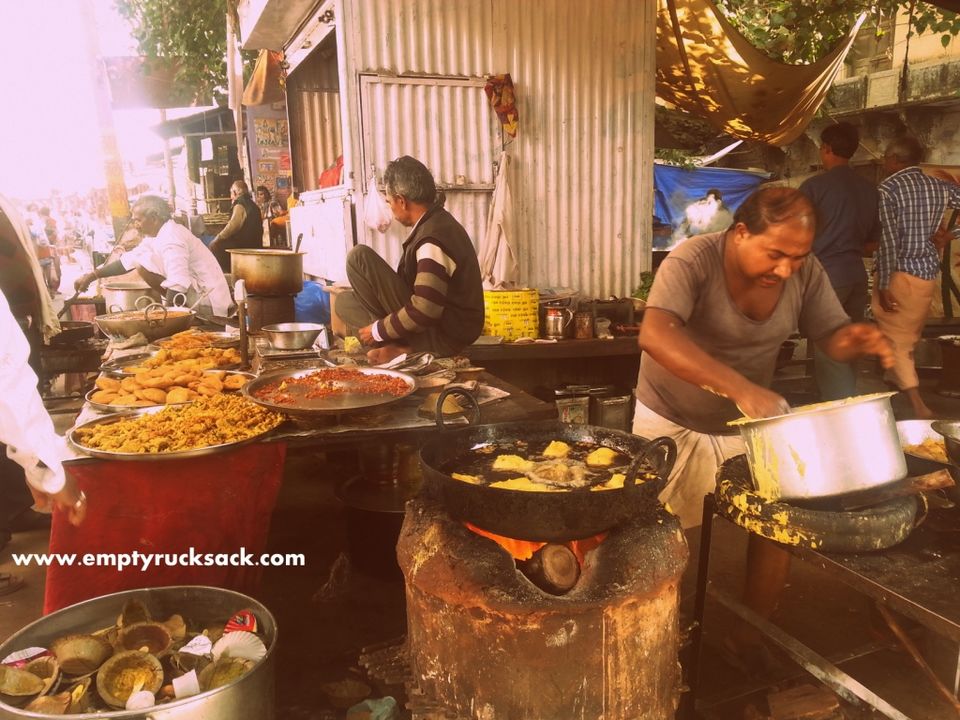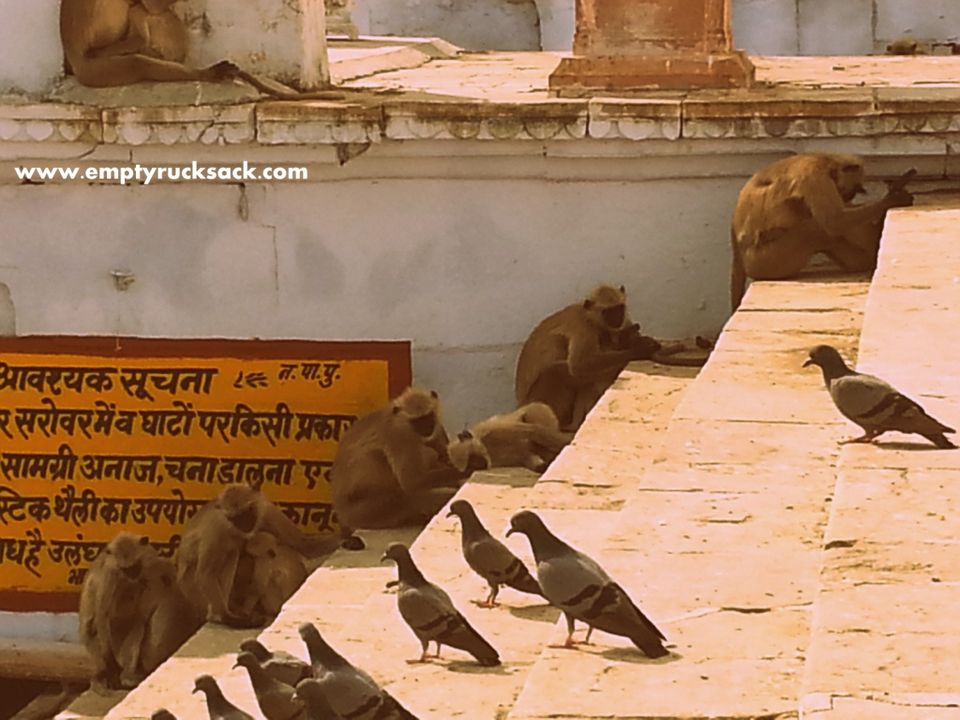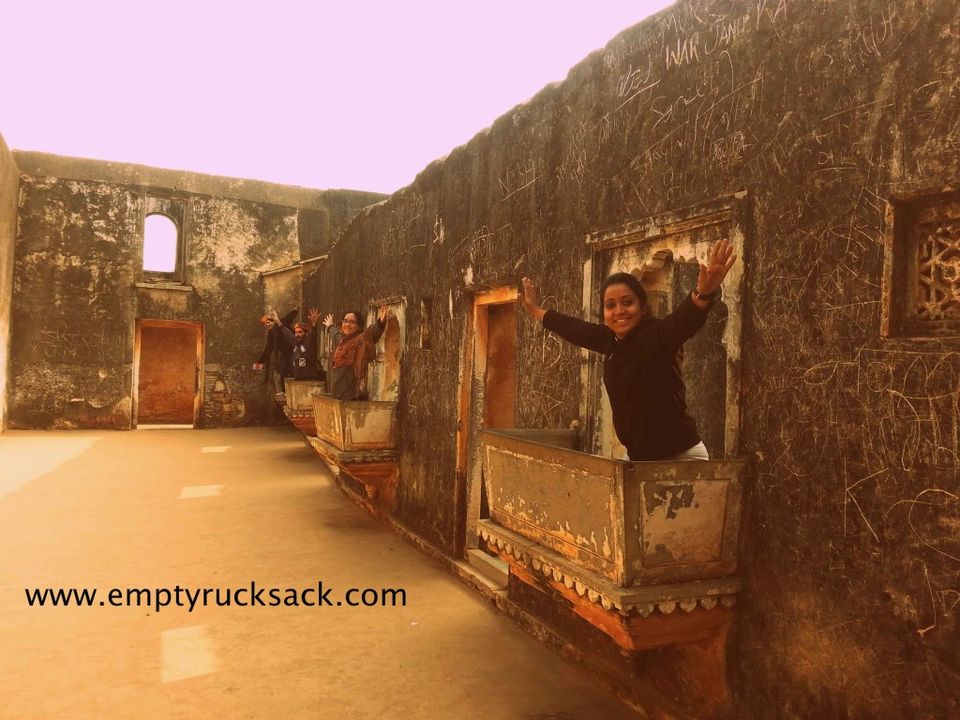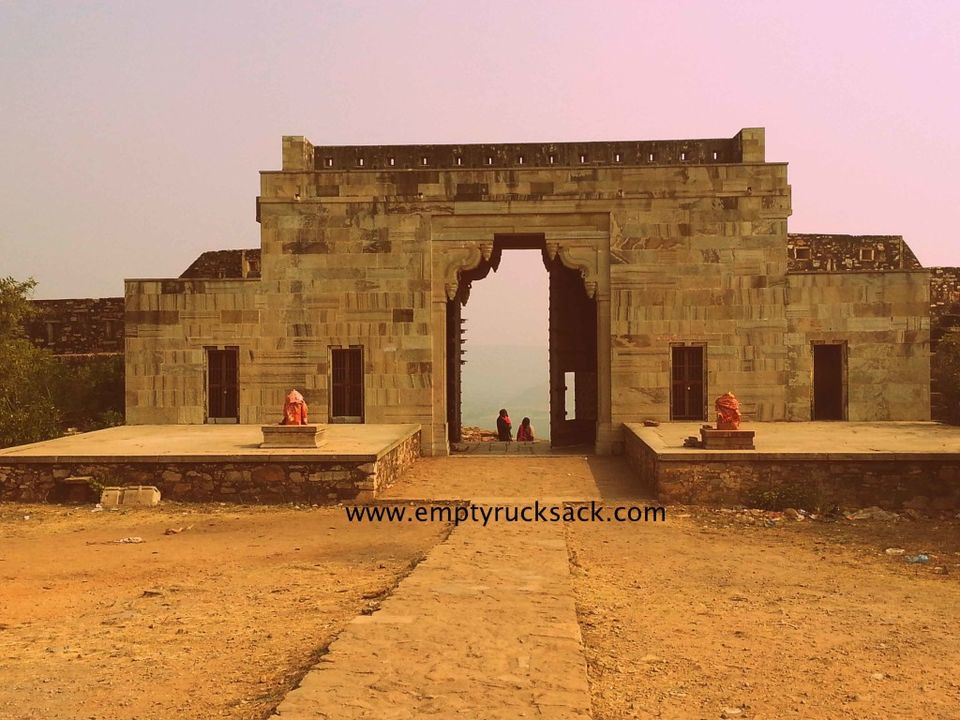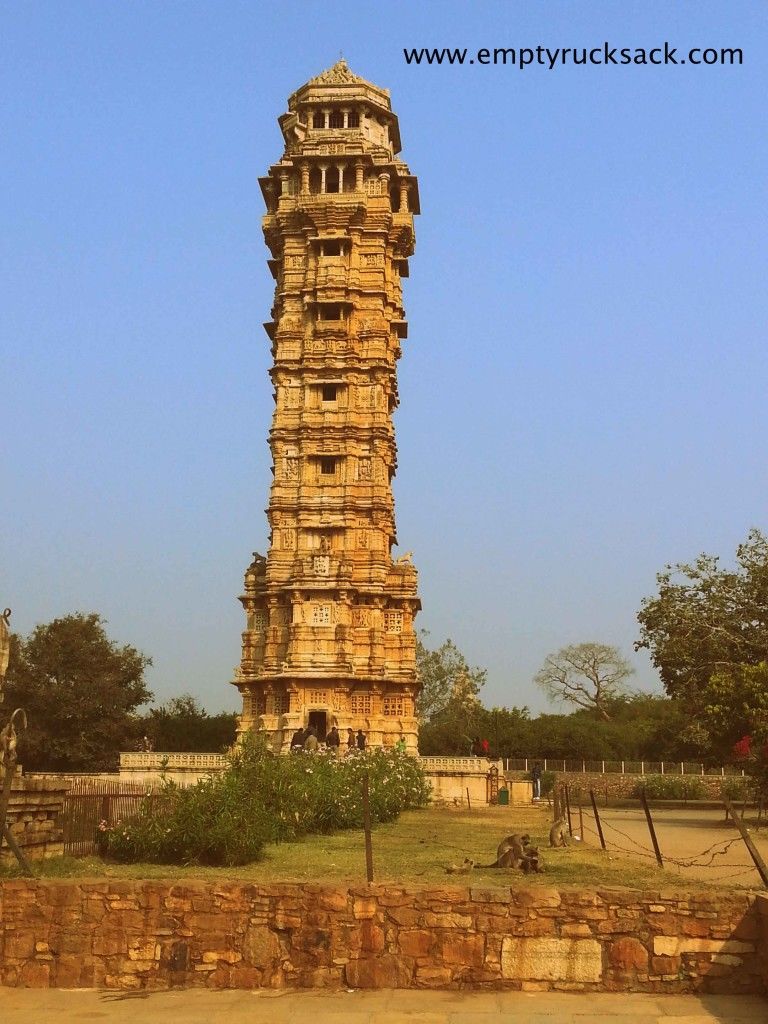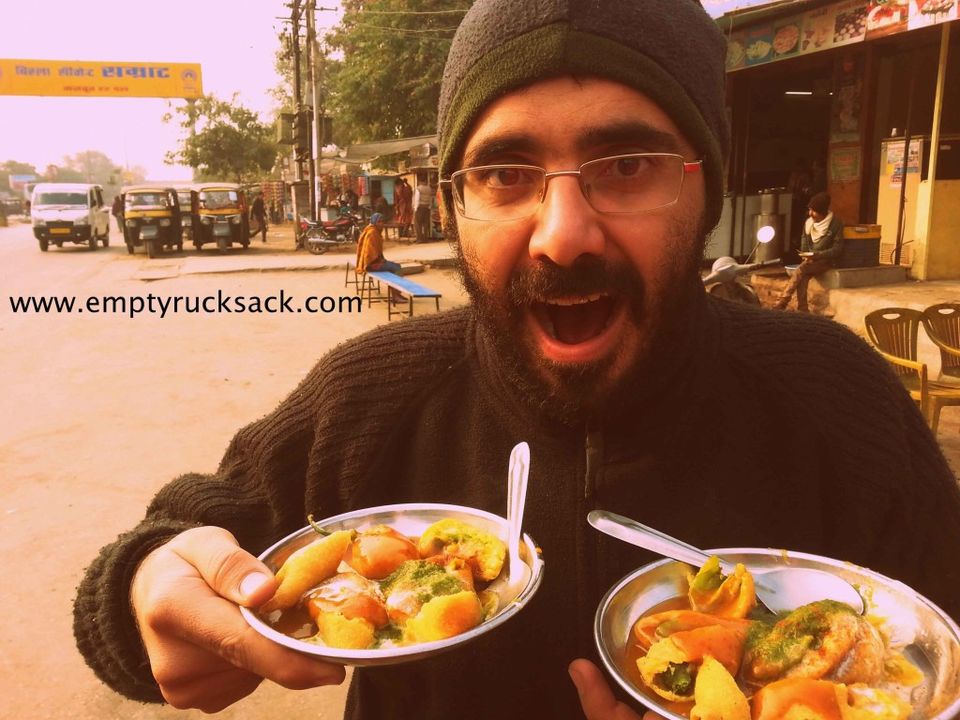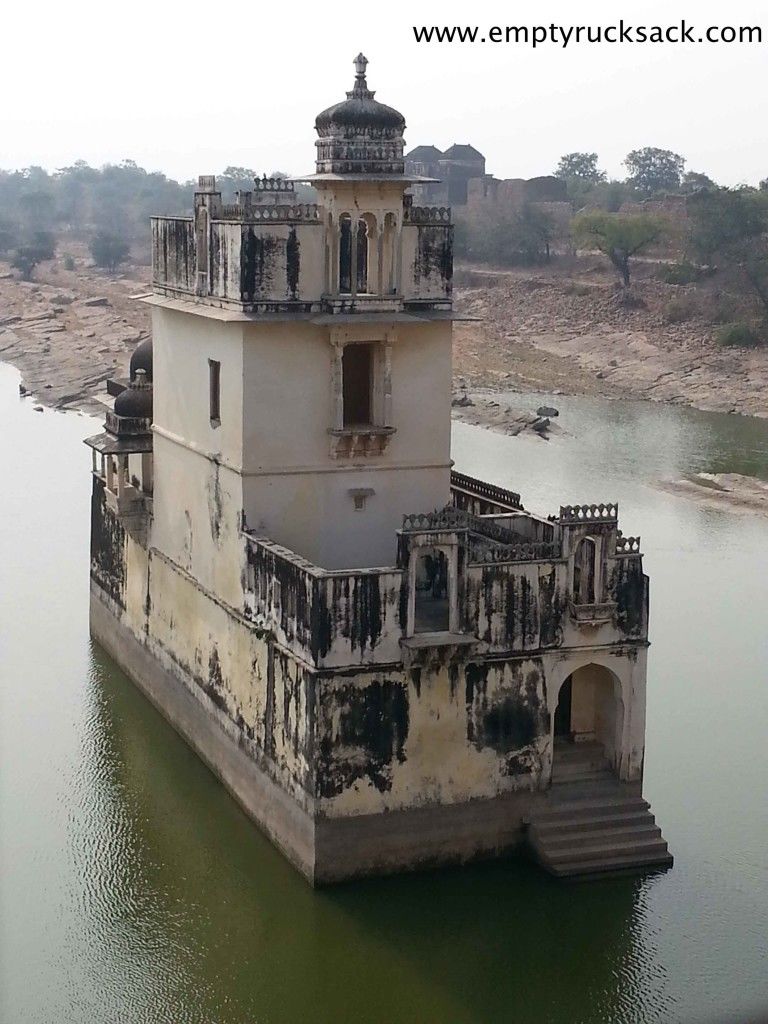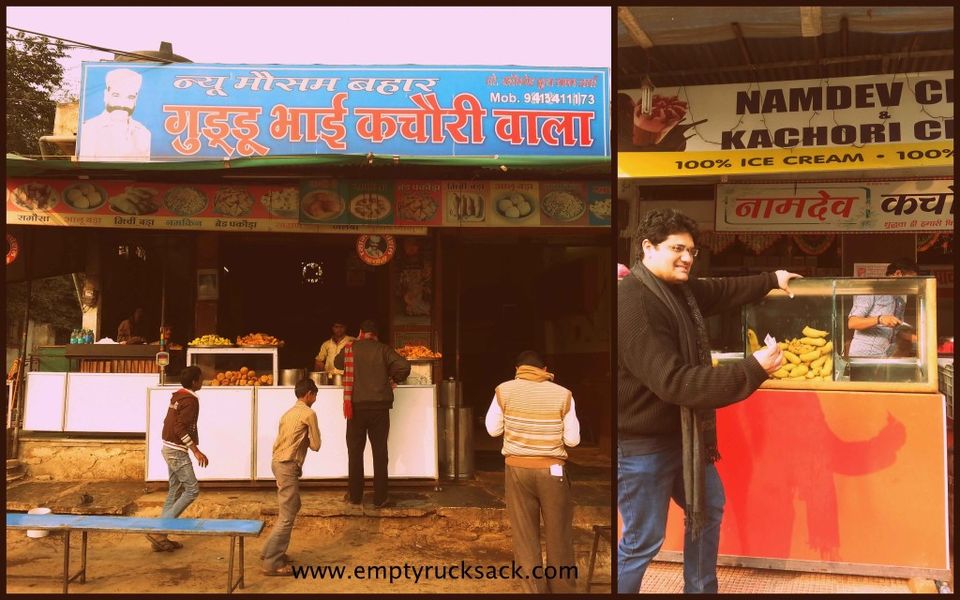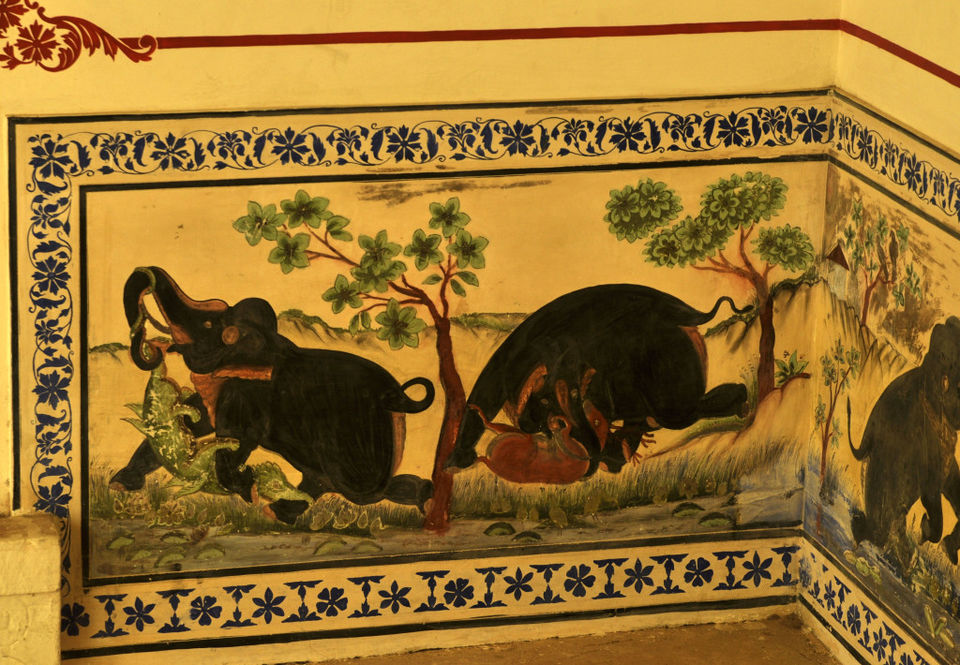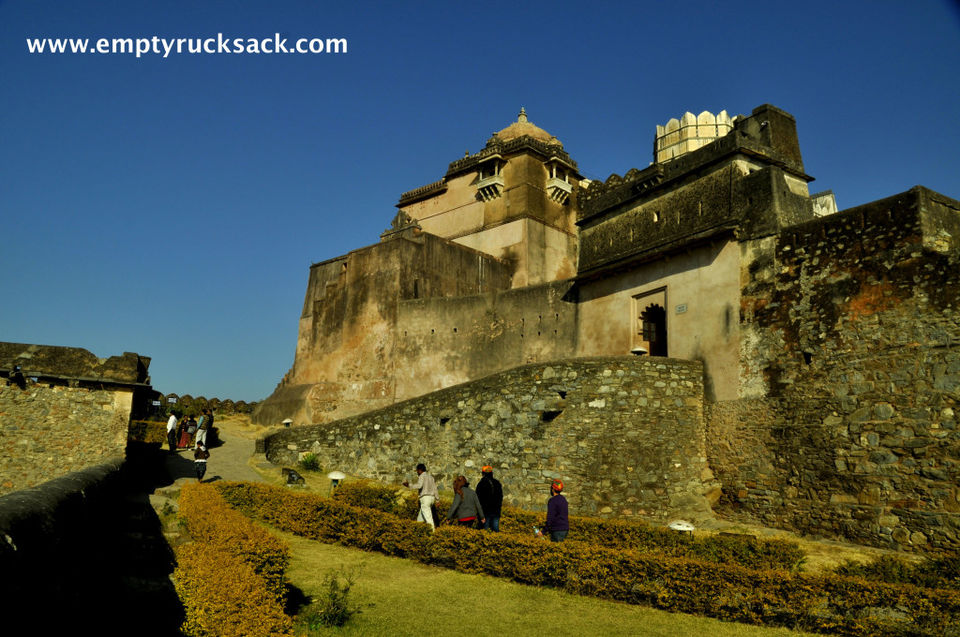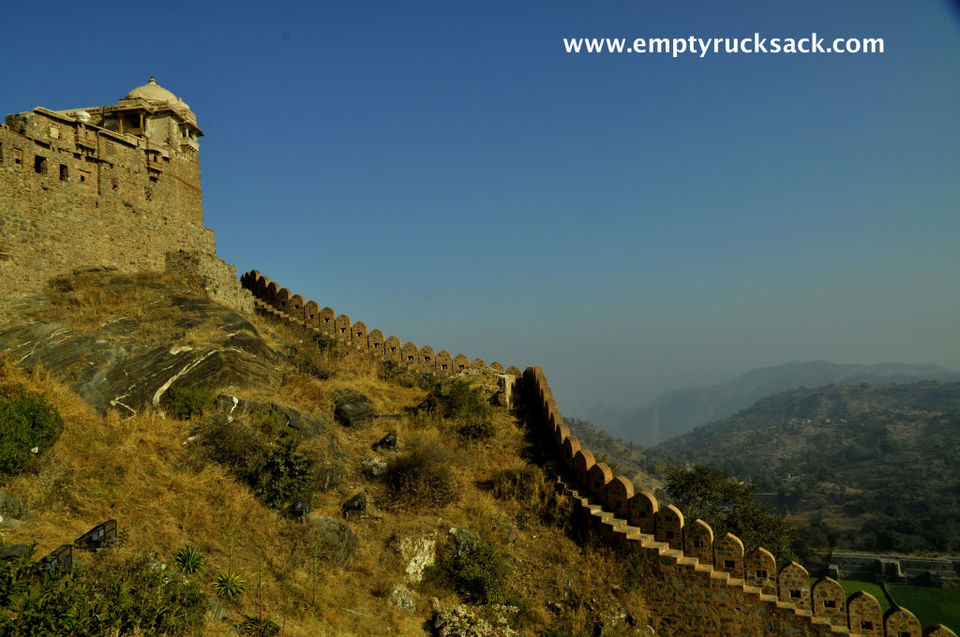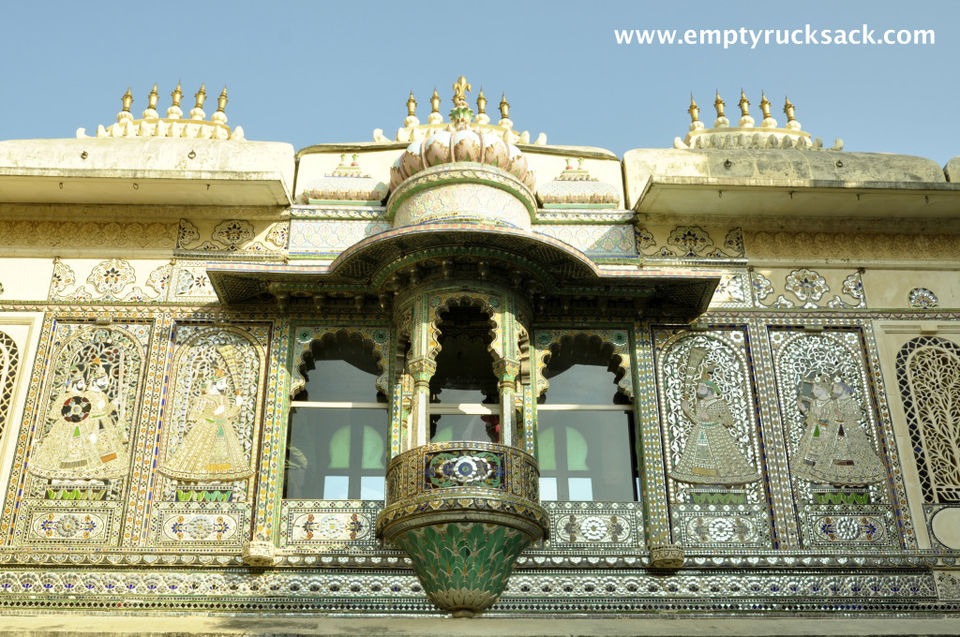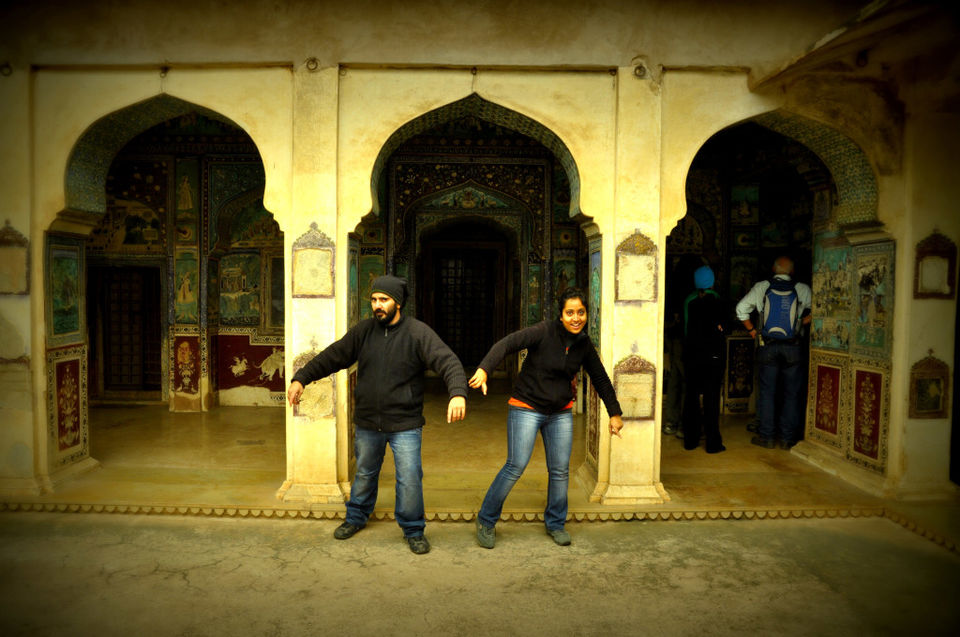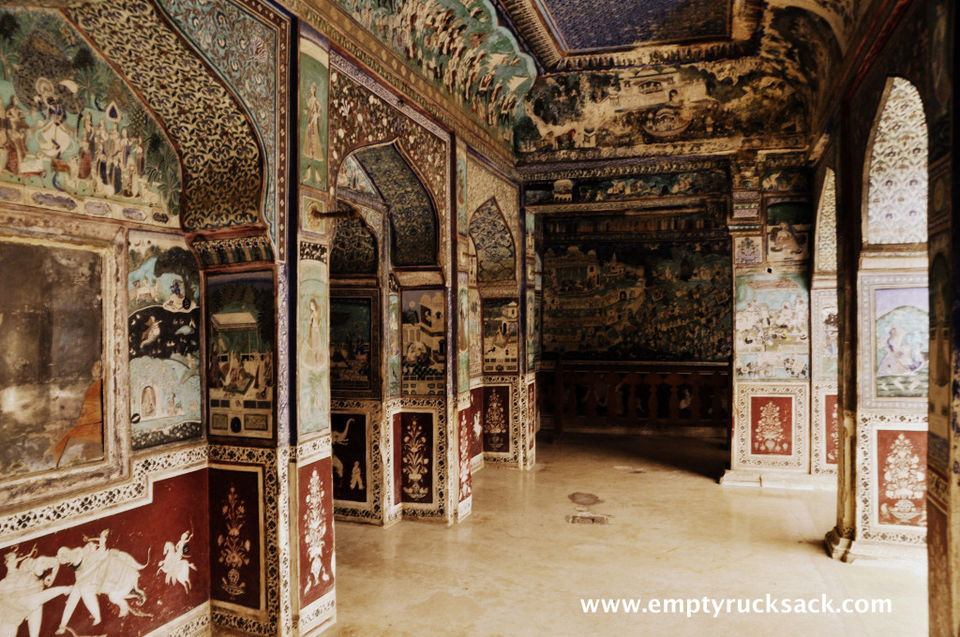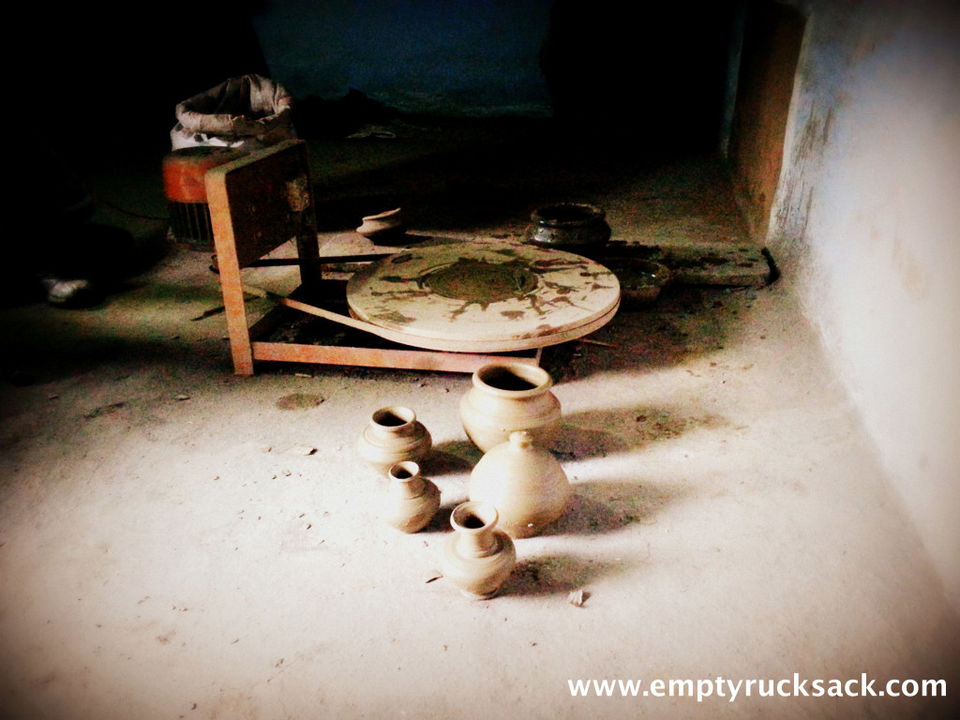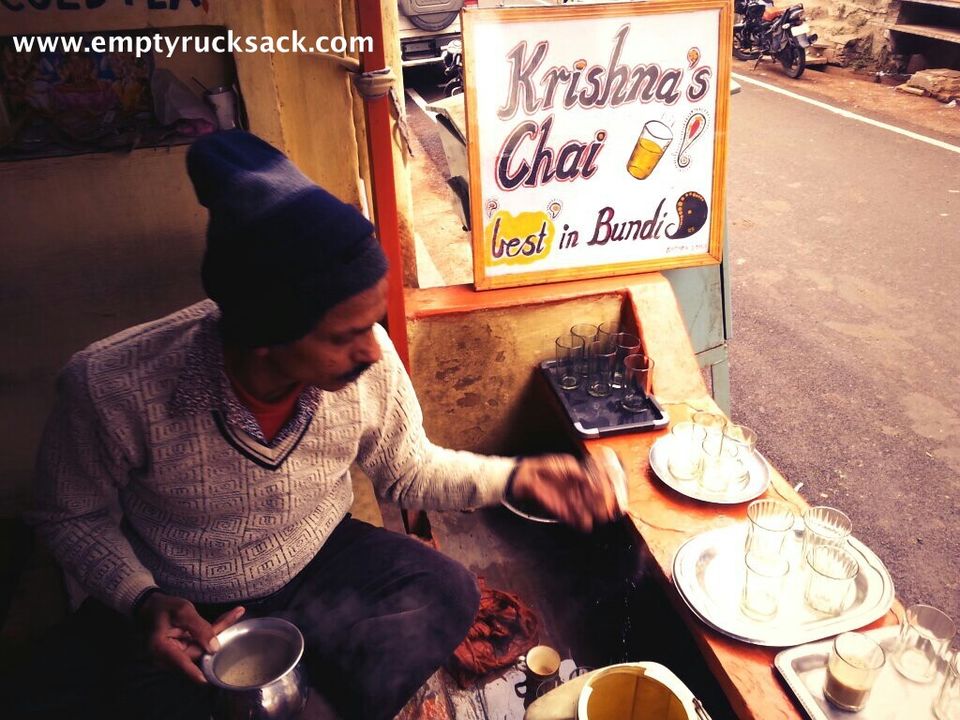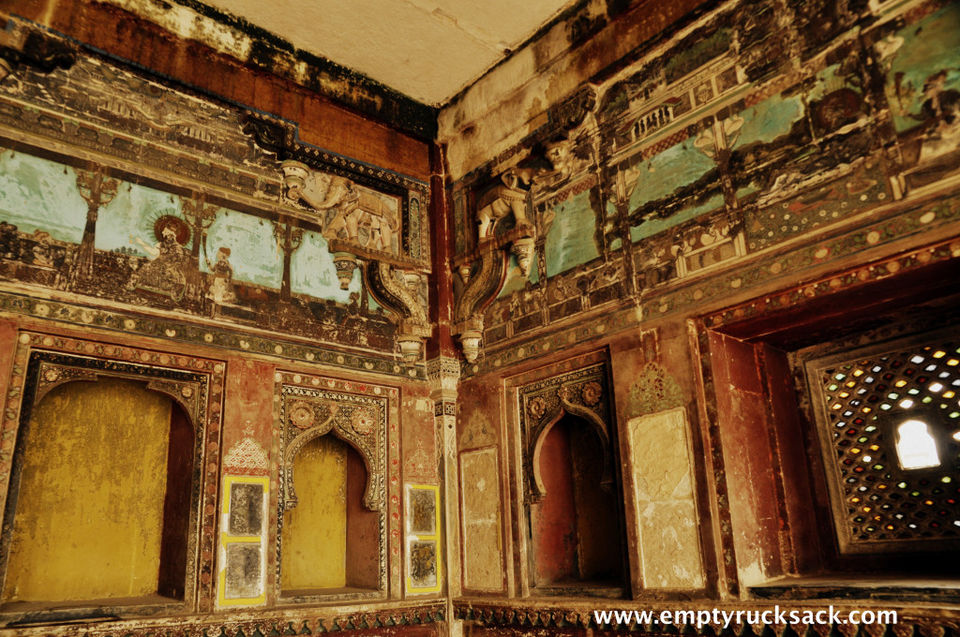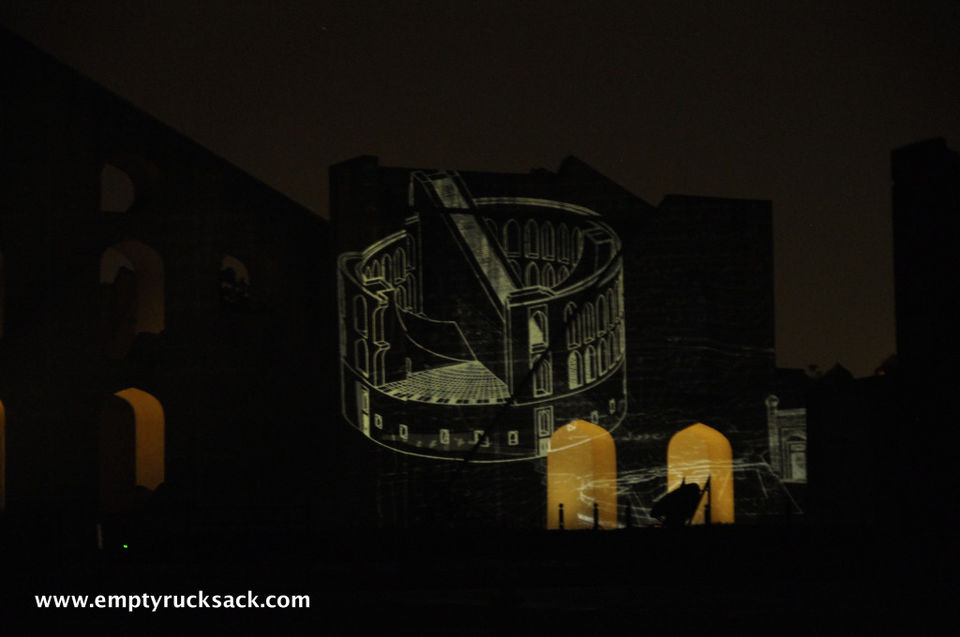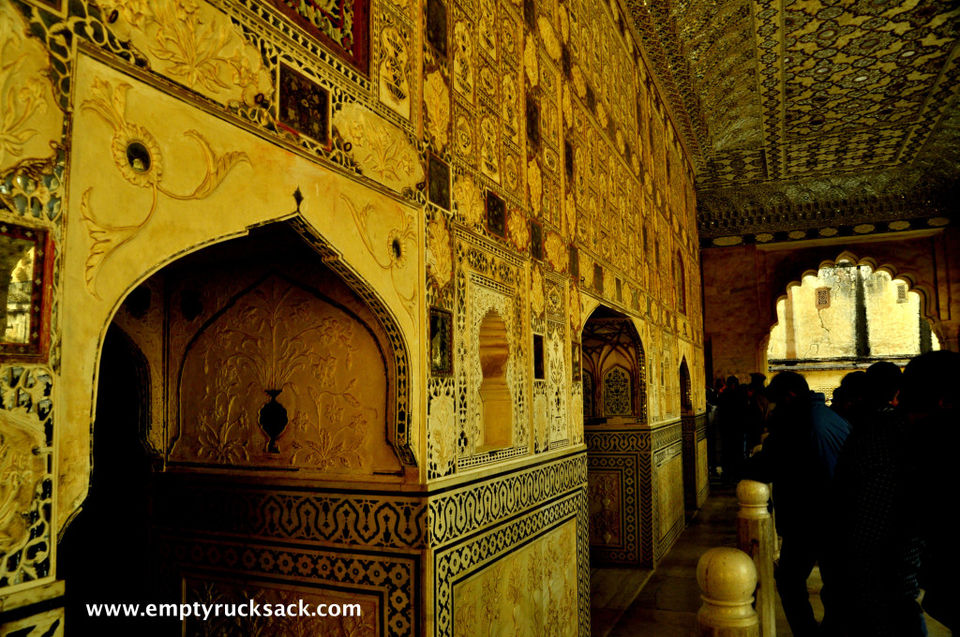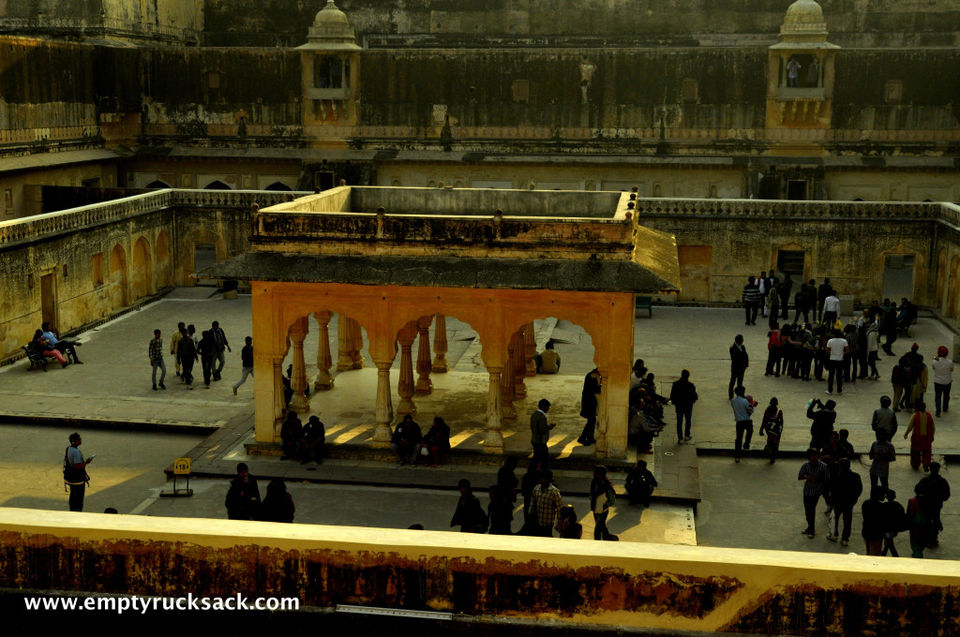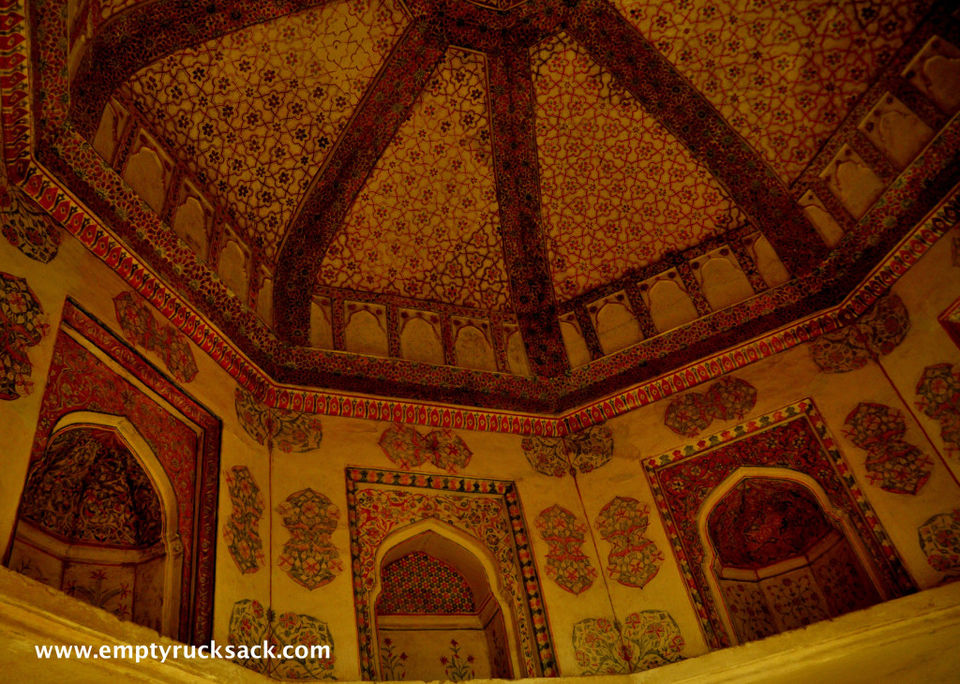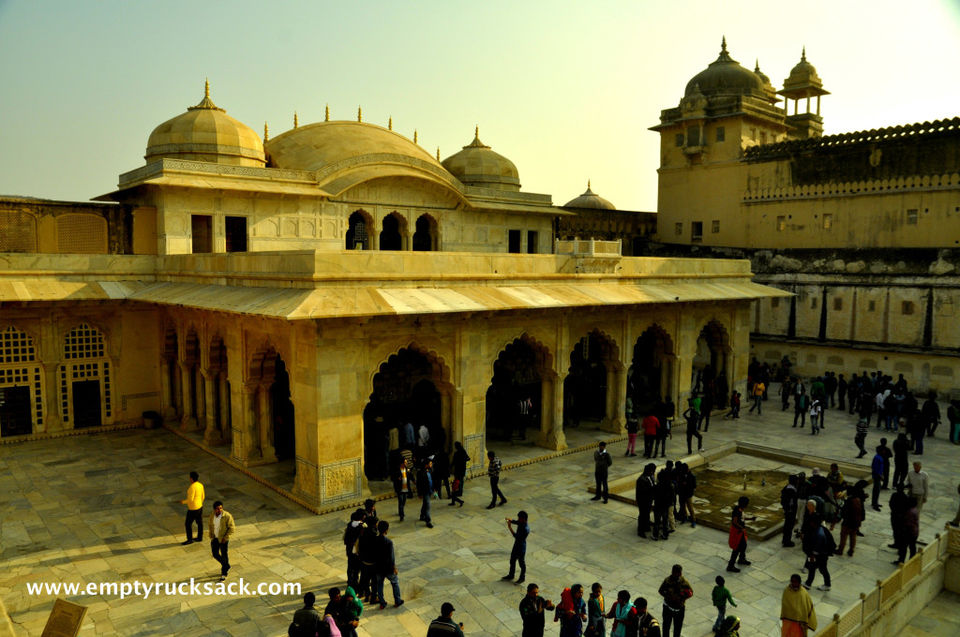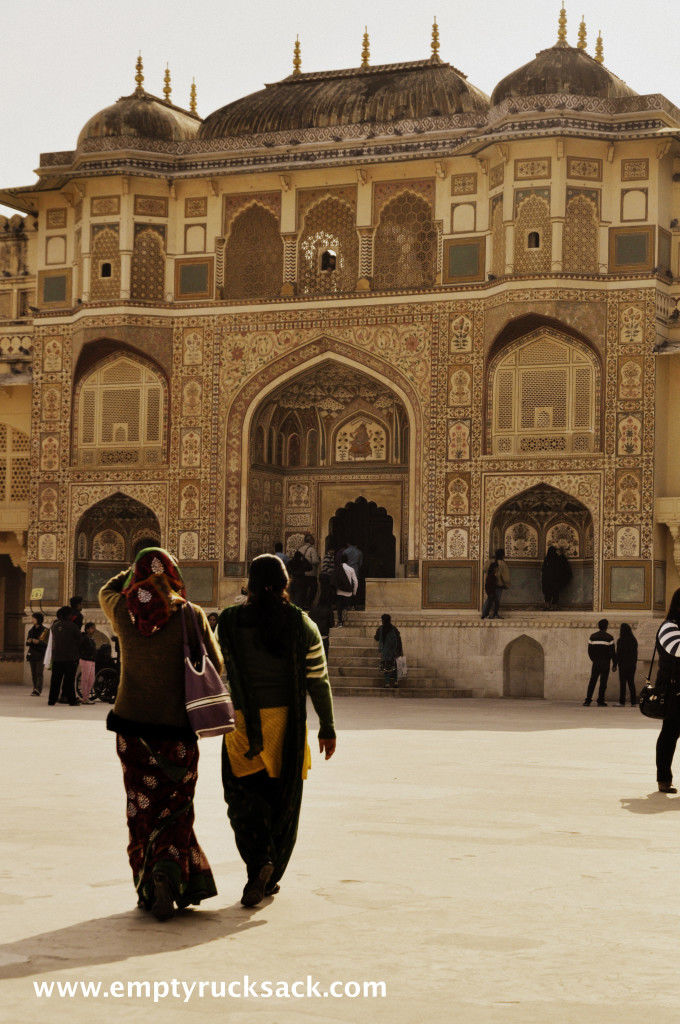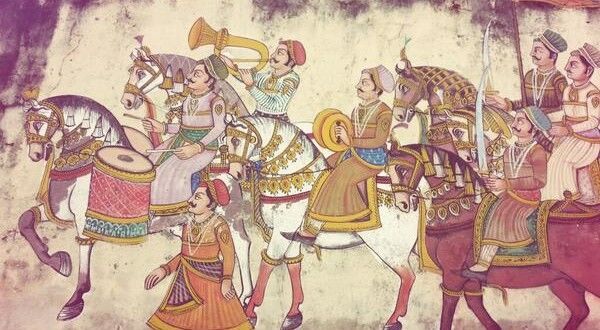 Part 1.
Distance covered (405 kms)Time taken : 10:30am – 6:30pmSight Seeing – Brahma Temple, Various Ghats at Pushkar
Food items tried – Kadhi Kachori, Malpuaa, Papad Pyaaz Ki Sabzi, Gatte ki Sabzi.
The team started from Delhi with an aim to halt in Jaipur, but made it all the way to Pushkar. Room search for 45 min left us with a room for INR 700 with stunning views of the Brahma Kund. Team hung out at cafes catering to foreign crowds in a hidden alley and tried out a mix of Israeli and Italian dishes for Dinner.
5-6 hrs of wandering around the Kund, trying out many delicacies and visit to the only Brahma Temple in India.
Our Verdict – Best Kadhi Kachori and Malpuaa in Rajasthan. Papad Pyaaz ki sabzi is a must eat, not easily found in other parts of Rajasthan. Pushkar is must visit on your trip to Rajasthan and can be coupled with Ajmer which is 15kms away.
P.S. We heard from a lot of people about Indians not being treated Popularly in most restaurants in Pushkar, we did not face any such issues
Part 2.
Pushkar – Ajmer – Chittorgarh
Pushkar – Ajmer – ChittorDistance covered 220 kms.Time taken – 3pm – 8pm
Room at Padmini Palace – INR 1000 that was initially quoted as INR 2400. It wasn't easy, and took us about 30minutes but we did it. It was fun. To be honest the right price should have been INR 700 but in India, accommodation prices are hitting the roof.
Food Items tried – Imarti, Kesar doodh, Daal Baati Churma,kadhi kachori with heeng Ka paani, mirchi k pakode.
Sight Seeing – Ajmer Durgah, Chittorgarh Fort.
22 metre high tower was built by a jain merchant Jeeja Bhagerwala during the reign of Rawal Kumar Singh (r: 1179-1191)for the glory of jainism.
Vijay Stambh built to commemorate victory over the combined armies of Malwa and Gujarat, you can walk up to the top floor.
Ajmer Durgah – For its religious importance, drive up the hill and view of Ajmer city
Chittorgarh – Lazy Man's fort as you can move inside the fortified area in a car from one site to another. 20,000people reside inside the campus and you will be welcome by hoards of guides at the ticket counter. Fort is Scenic and well preserved. Hire a guide as it saves you time in Navigating from one point of interest to the other. Information quotient of the guides are not very high.
Places of interest inside the fort – Kalika Mata Temple, Vijay Stambh, Kirti Stambh, Rana Kumbha's Palace and Rani Padmini's Palace. The legend goes that Alauddin Khilji was enamoured by the beauty of Rani Padmini. When he defated her husband in the battlefield, she committed Jauhar along with other ladies of the fort to avoid abduction and dishonor at the hands of Alauddin. A temple dedicated to Meera Bai is located inside the fort.
Our Verdict – Chittorgarh fort should be part of your itinerary and can be easily made a part of the Delhi – Jaipur – Agra Circuit. The Heeng ka paani after kadhi kachori at Guddu bhai kachori wala sealed the deal, best thing to follow the kachori.
Team managed their planned route in time. The first daal baati churma of the trip at Padmini Palace, so loved it. Rating 7.5 / 10.
Part 3.
Chittor – Kumbalgarh
Distance covered 157 kmsTime taken – 2pm – 6:15pmRoom at (Karni Palace, Kelwara some 8-10kms from Kumbalgarh fort) – INR 1000, initially quoted at INR 1200. Basic clean rooms, a little over priced owing to the demand.
Sight Seeing – Kumbalgarh Fort, Light and Sound Show in evening.
Team aimed to see the light and sound show at Kumbalgarh Fort at 6:15pm. The lack of a proper map led us into the countryside and we saw some very pretty villages enroute to Kumbalgarh. We missed the first 10 minutes, rest of the show was fabulous. A simple yet artistic way to learn the history of the rulers who built the fort. The people who work as helpers duringthis show work as guides during the day and have memorized all the information by heart.
Verdict – Not to be missed, contrary to the information online, the show starts at 18:15 and not 18:45.
Sight Seeing – Our Guide was very informative yet boring. Went with the second best guide, as the most popular one called Salim was busy. Fort is very bland to be a part of such a rich royal lineage, some theories say it is so because the royals did not have a lot of money at the money the time, fort was being built. The vast jungles surrounding the fort add to the beauty of it.Surprising part was the Janana Mehal, where the rooms for the Raja's wives have paintings of Fighting Elephants for decoration. We concluded that the pictures of fighting elephants were put there so that the wives would look at these paintings while they were conceiving future Princes.
Part 4.
Kumbalgarh – Ranakpur – Udaipur
Left Kumbalgarh at 12pm, reached Ranakpur by 2:15, Left Ranakpur at 5pm and reached Udaipur by 7:15pm. Room at Udaipur – 1200 INR dirtiest room we stayed during the trip after 3hrs of searching. They should have paid us to stay in that room.
Ranakpur Jain Temples – Undoubtedly the most well preserved Temples in India, and the finest Temples we have visited so far. The architecture, carvings are stunning. What also needs appreciation is the management of the temple. Audio guides at the Temples are very informative and they are the only option as there are no guides around. They have a strict policy regarding cameras. So you need to buy tickets for everything and be prepared for a proper security check. We tried to fool the staff by hiding our cell phones and he caught us like he knew where we had hidden them.
Verdict – A must see on your trip to Rajasthan, easily accessible from Udaipur. You must get the audio guides and a ticket for the camera as what you see inside the main temple is breath taking. The audio guide is very informative and a tad bit interesting. Give yourself at least 2-3hrs to see this masterpiece. Sight Seeing – Udaipur Palace, Jagdish Temple and Hanuman Ghat It is a very huge palace. It took us about 4hrs at a brisk pace. Palace is beautiful and takes you on a journey in time. They have put a trip advisor rating in one of the showcases, wonder why a Raja who has 365 cooks to cook him meals so that no meal is repeated in a year would care about the Rating on TripAdvisor.
Breakfast recommended at one of the roof top cafe's overlooking the Lake. Most of them serve similar food, a mix of different cuisines from across the world, similar to cafes in Manali and Hampi. We had our breakfast at Café Namaste, the service was great and the food was delicious.
Verdict – We had heard great things about Udaipur before we got there, and we were not disappointed. The only downside was the mad crowd everywhere. Inside the city palace, we saw at least 2000 people that day. Our recommendation would be to visit Udaipur sometime in before 30 November or after 15 February. Expenses Lunch at Ranakpur Temple – 200 Dinner – 725, Breakfast – 730 Udaipur Hotel – 2400 City Palace Entry Tickets, Audio Guides – 1200 Ranakpur Temple Audio Guides – 200 Mobile Camera Ticket 100
Part 5.
Udaipur - Bundi
Total Distance (233 kms)Time Taken – 6pm – 12:30pm
Room at Shivam Tourist Lodge: 700 and 550. The phone booking procedure for hotels and guest houses in Bundi is time consuming. Be prepared to answer a long set of questions right from Number of people, where you are arriving from etc. The moment you mention you are Indian, the voice on the other side takes a new role and the questions become more direct and specific. We said we were two couples, so one of them how we are travelling together. There is a certain dislike for Indian tourists in Bundi.
Food Items Tried – Pyaaz Kachori, Daal Kachori with special Heeng ki Chutni. A must try when you are in Bundi. Krishna ji ki Chai – You get the creamiest of Chai's here along with lots of gyaan from the owner. The walls of his shop are covered with some innovative and funny paintings / graffiti
Bundi is picture perfect. It lives up to the image of Rajasthan that has been painted for years. The locals are not used to seeing many Indian tourists, so when you are there, everyone knows you. Most cafes have a stunning view of the palace and food is pretty much the same. Our top pick was the Tom and Jerry Café. We went there on both evenings in Bundi. It is run by two brothers who call themselves Tom and Jerry and roll out fairly good pizzas using a non-stick pan.
Sight Seeing :
1. Local Pottery Village. You need to drive out 15 odd kms from Bundi to get to this village, and most guide books have a mention of this. This can be clubbed with a visit to the Shiva temple. The eagerness with which the villagers welcomed us left us surprised. We found out later that this was due to the high number of foreign tourists visiting the village. There was a set of activities which are demonstrated to the tourists, from live demonstration of making pots, getting pictures clicked with the kids and elderly men, selling some miniature pots and then some baksheesh.
2. Bundi Palace and Fort: This one you will remember for a lifetime. At the ticket counter, you will first be told that you can only visit the Palace and that the Fort is closed to Indians. At arguing and persuading that you have come all the day, the ticket seller will agree like he is doing you a favor. The catch is that you can only enter with a foreigner's ticket.
The Palace lived up to our expectation. We spent a good 4hrs. Our guidebook said that Bundi has the finest collection of paintings in the whole of Rajasthan. The Gallery is the last section of the fort that you visit and you couldn't leave the place on a higher note.
Our Verdict : Bundi is a must visit on your trip to Rajasthan, can be clubbed with a visit to Jaipur. The treatment from guest house owners may turn out to be the only downside of your trip.
Part 6.
Bundi – JaipurDistance Covered (210 kms)Time Taken 6pm – 11pm
Room At Rawla Mrignayani Palace – 1000, One of the nicest rooms we found in Rajasthan. A great deal for 1000 but came with a big draw back. The rooms were super cold and in the chill of the January Winter, this drove us out of Jaipur after two nights. This place would be ideal if you are visiting Jaipur in Summers. Everything else about this place was perfect right from location, ambience, staff, cleanliness.
Food items – Rawat ki pyaaz kachori, kesar doodh. Found the kachori to be over hyped, the Kesar Doodh was the clear winner. Like all other places in Rajasthan, Jaipur set the bar for food really high. All the places we ate at served good food at reasonable prices. The only food experiment that we did not enjoy in Rajasthan was the Dahi Ka Saag at a local restaurant. It was like any other mixed veg raita.
Sight Seeing – Amber Fort. A 30min drive from the city takes you to one of the best preserved Palaces in Rajasthan. If you are driving down, make a note that you can take your vehicle right up to the entrance of the Fort.
The fort is huge and the audio guides make a nice companion in the 3-4 hrs that you will easily spend here. The guides at the entrance will try to persuade you against the audio guides claiming that is cheaper to hire a guide and that your audio guides won't answer any questions. We went with the audio guides and were happy by the end of our visit.
However if you are short on time, hire a guide as they make sure you are out of the fort in less than 2 hrs. You will be greeted to some beautiful palaces, Temples, Hamams, House of the commons during your visit here.
Light and Sound Show at Jantar Mantar – The English show starts at 6:30pm while the Hindi one is at 7:30pm. We opted for the one in Hindi, as we were running late, and it was half the price. We were the only guests for the light and sound show. In one hour we learnt about the astrology, astronomy, visionaries behind the construction of Jantar Mantar, and how science has always been a part of human development and not something started in the 20th century.
Our Verdict – A perfect way to end your visit to the Amber Fort, is to club it with the light and sound show in the evening at Jantar Mantar.
Frequent Searches Leading To This Page:-
rajasthan tour packages price, rajasthan packages, rajasthan travel package, rajasthan honeymoon package, rajasthan package tours, rajasthan tours packages