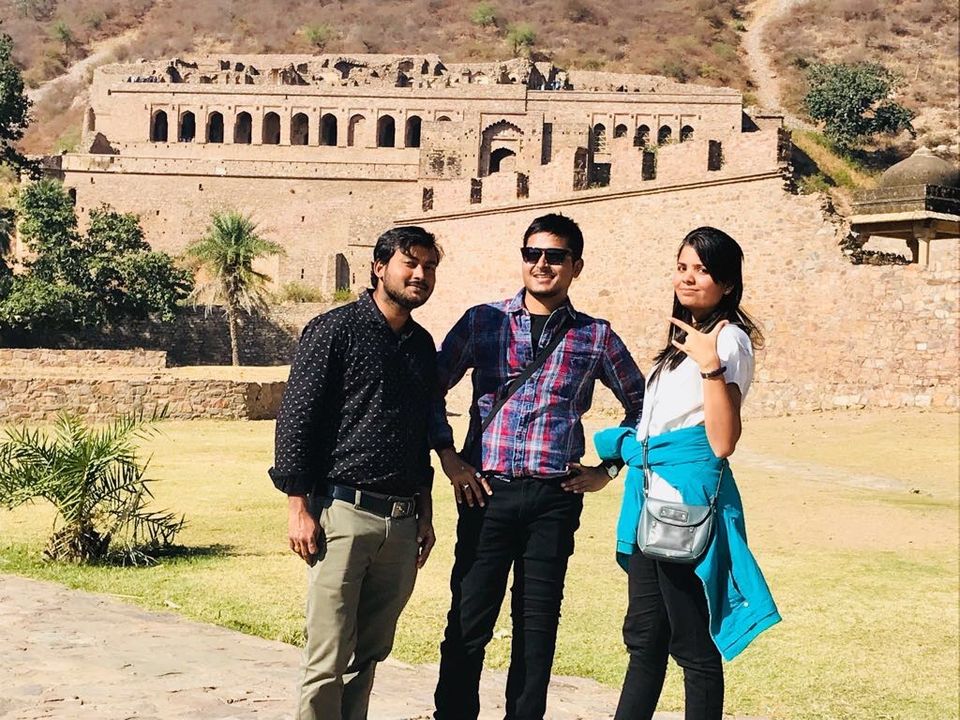 To start with for people working 48 hours a week hardly counts for weekend. But to our dilemma, we manage every now n then getting away to exploration. I mean my definition of happiness is "The Travelling".
So it all started with a lot of persuasion to these idiots who I call my colleagues/ comrades to take some time out of our damn mediocre life to get going. And finally, after my initiative we decided to get on to one of the haunted village of India, the well-known Bhangarh. We started our journey in a friend's car on Saturday afternoon,16th December 2017, from Mathura to Japur via NH 21. Our plan was to visit Choki Dhanni in evening, crash the night at Jaipur and to go Bhangarh the very next morning. Also on our way back to Jaipur in evening we had some other plans.
Visit to Chokhi Dhani

After lot of being lost and found, we finally arrived at Chokhi Dhani (2000 hrs). My goodness!! What a royalty!! We were welcomed with the tika on our forehead and a sweet. My happiness knew no bounds. How small gestures can make your day!! After paying our entry fees, we entered to the abode of royalty. There's so much to do, so much to eat, 3 hours were not enough. I remembered in the end, they had to put off the lights to force us go away.haha!! We had head massage, had palmist to read us future, exhibitions, ride of elephant, wrestling, and what not.. At the end, we binged into the Rajsthani cuisine with the live veena music on. Wow!! Only If everyday of our life could be like this. As much as they welcomed us with royalty they couldn't hold it for a minute at the end, we were forced to exit. Hehe!!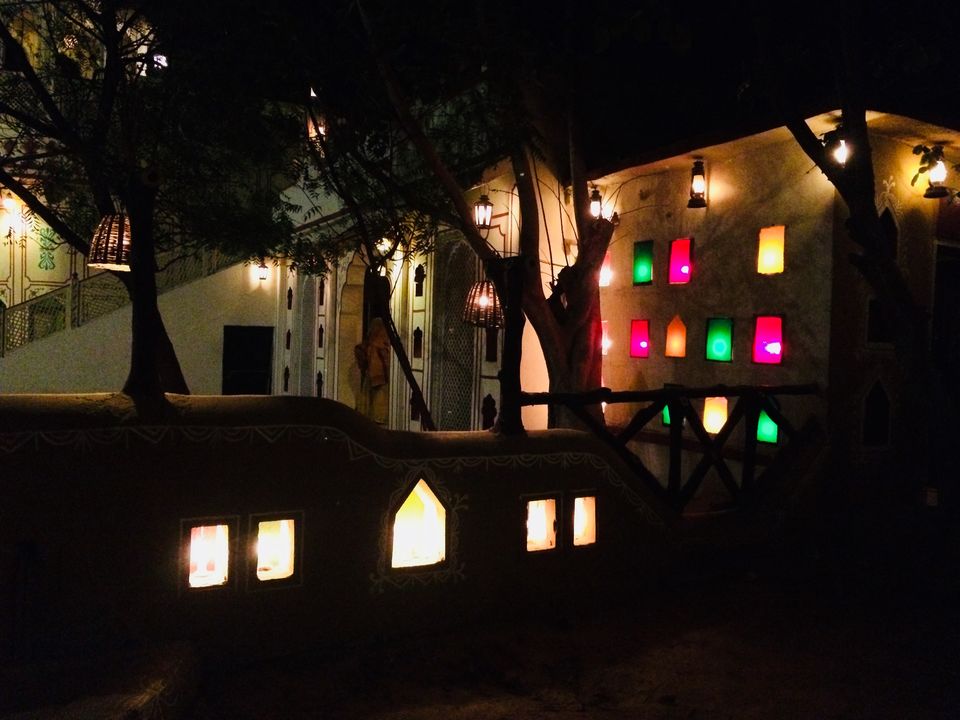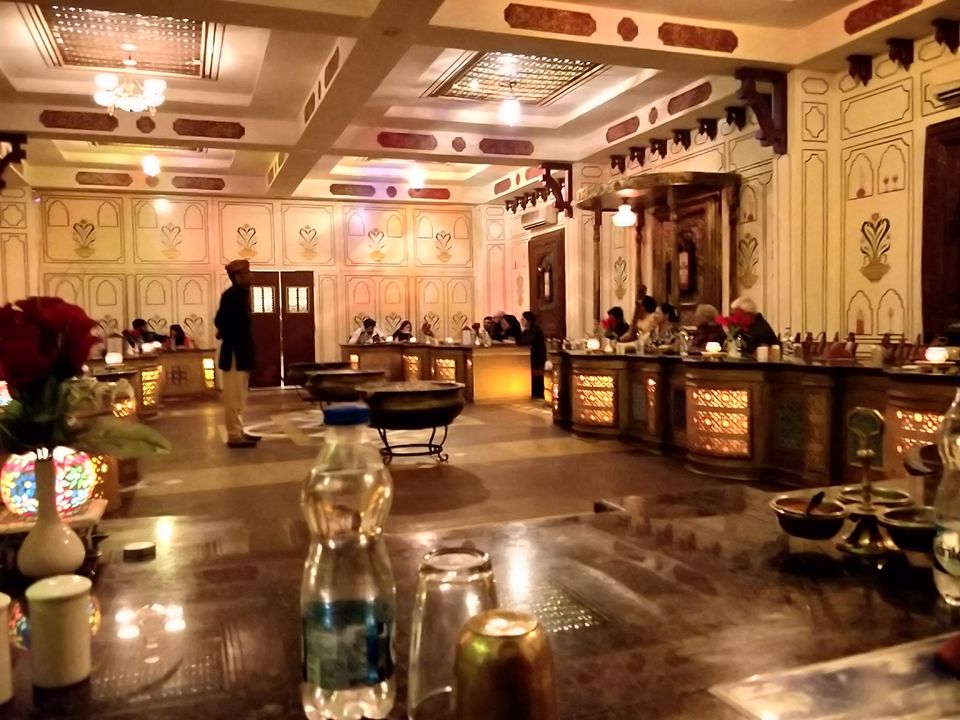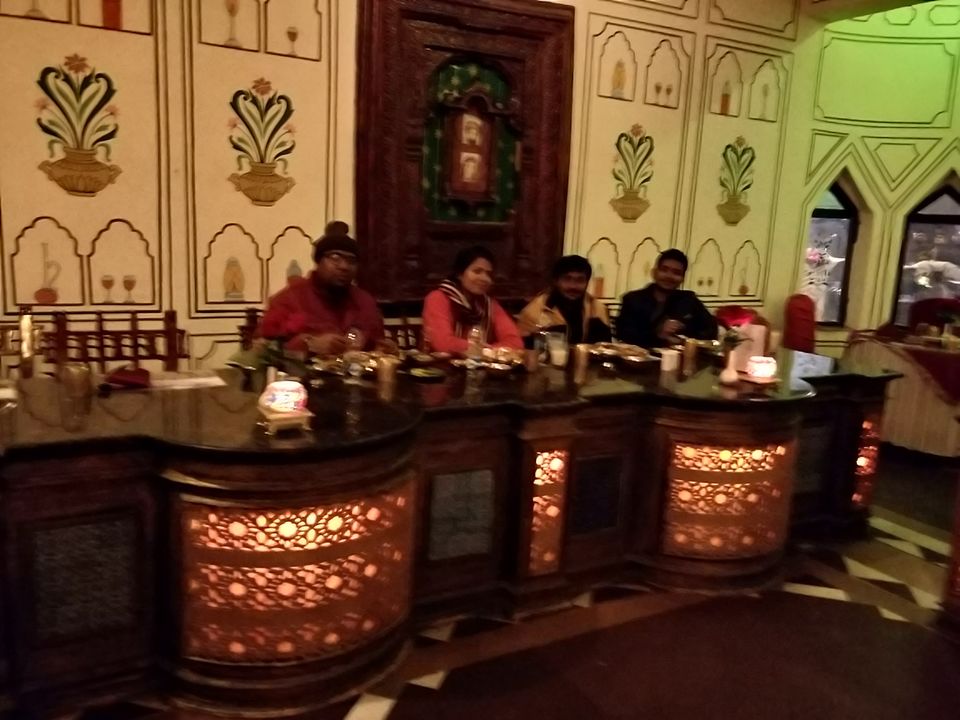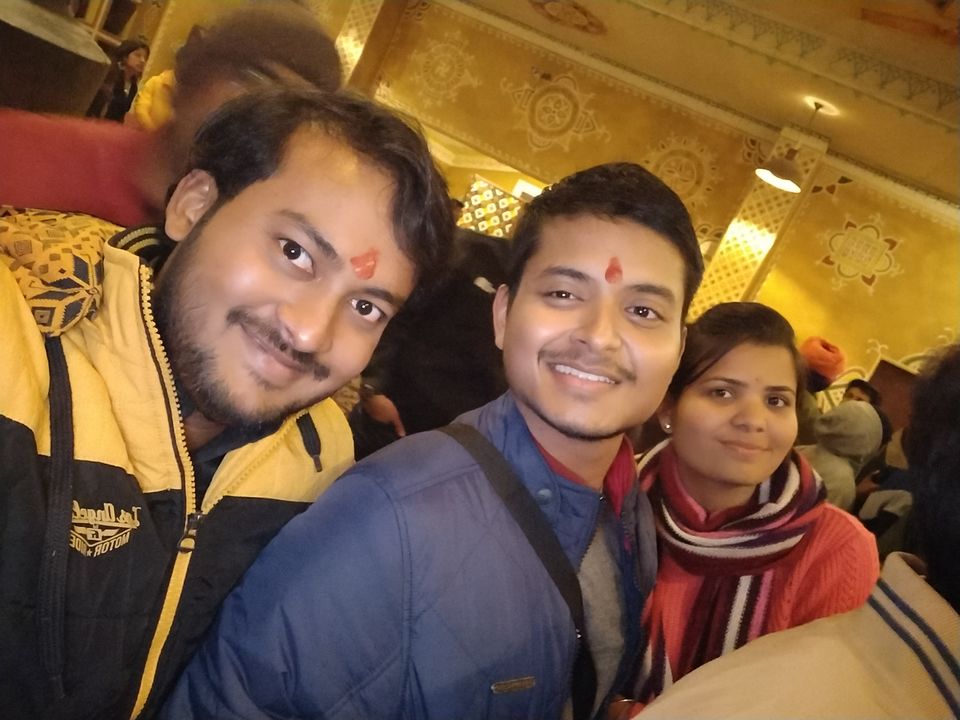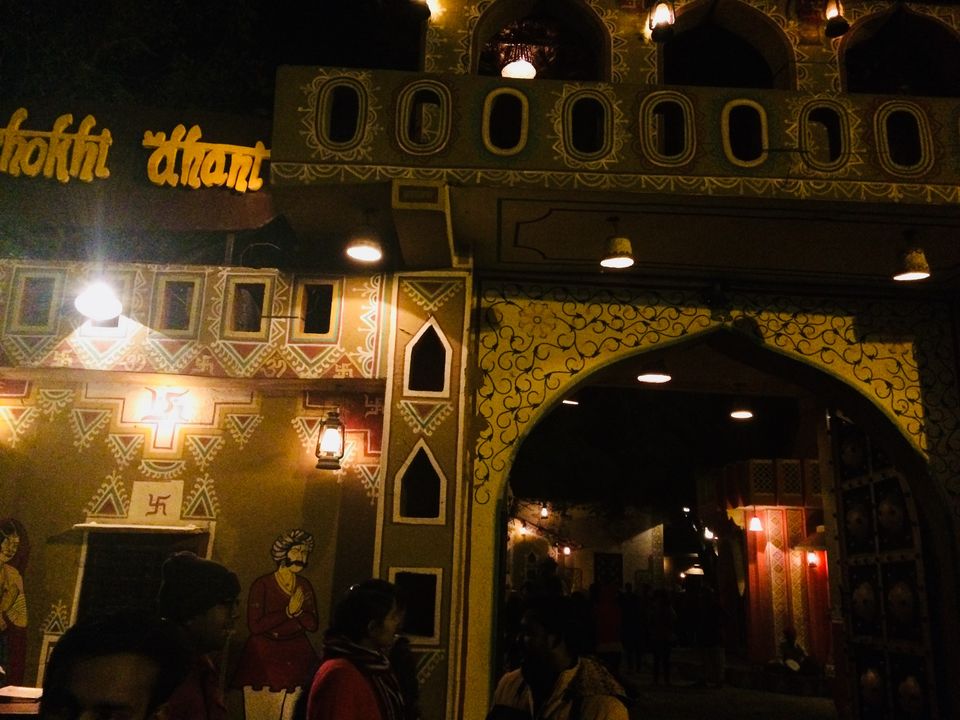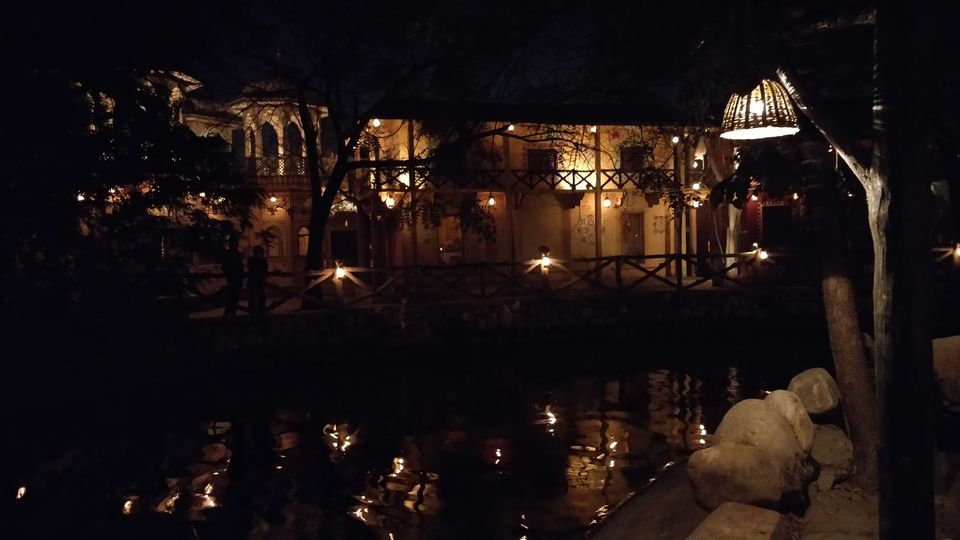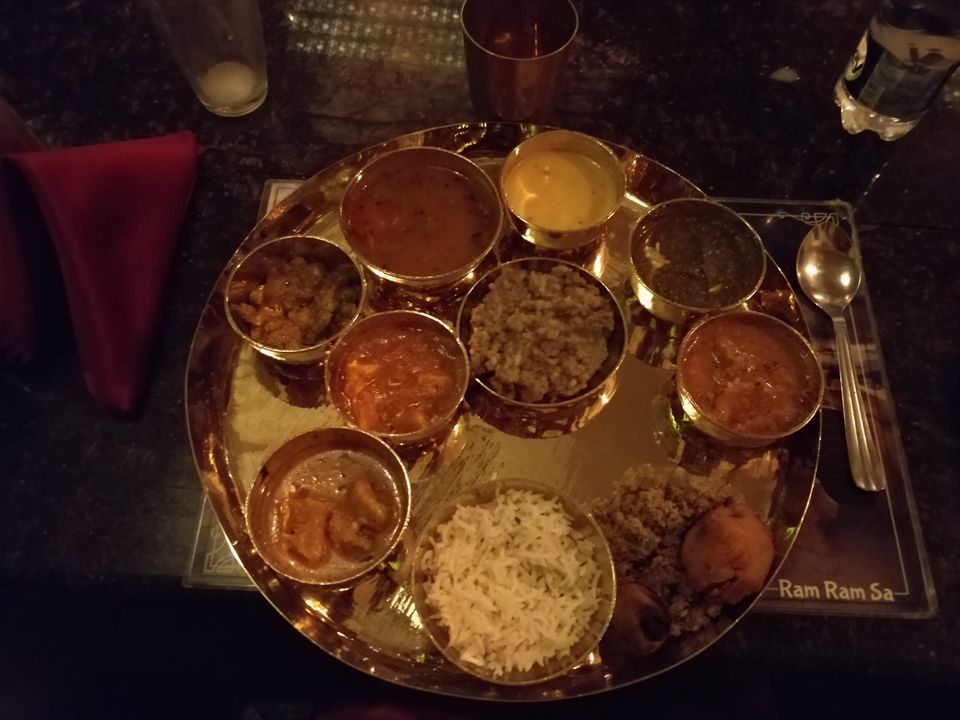 Anyway, it was time to get some rest for what was coming the very next day.
I booked a hotel nearby., Hotel Harsh Paradise, It was in a very posh area, Malviya Nagar. And we called it a day.
Visit to Haunted village Bhangarh
Our journey to bhangarh with the hill roadways and the tunnel in between was more than expected.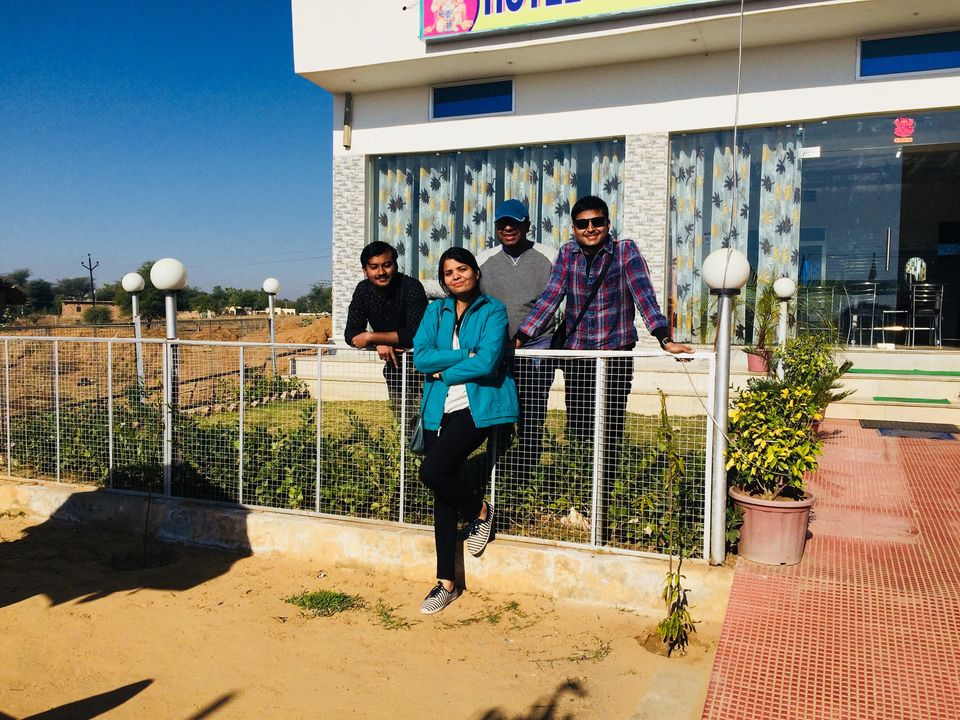 Finally we reached the village at around 1030 hrs. The dreadful silence at the entrance excited us to inside what's in store for us. Oh boy!! I have never seen anything like it.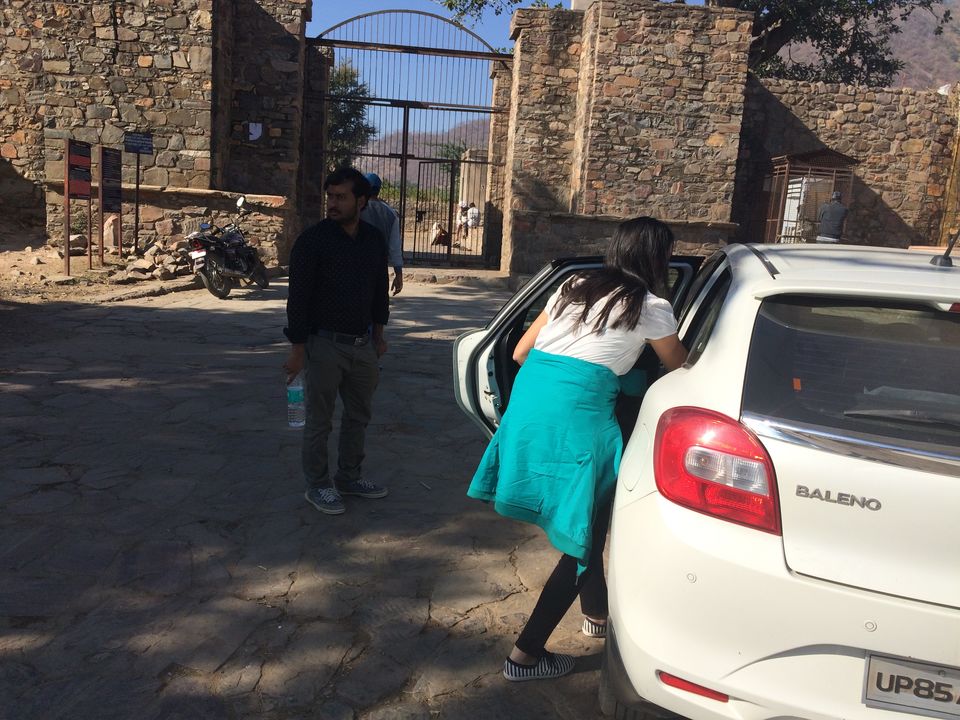 On your way to fort, you'll find the small houses all tapered cut, stairs are half way, very weird felling in the air, all was strange. It is said, the village was cursed and due to which the houses and shops built of stones were destructed but to our amaze, they were tapered cut.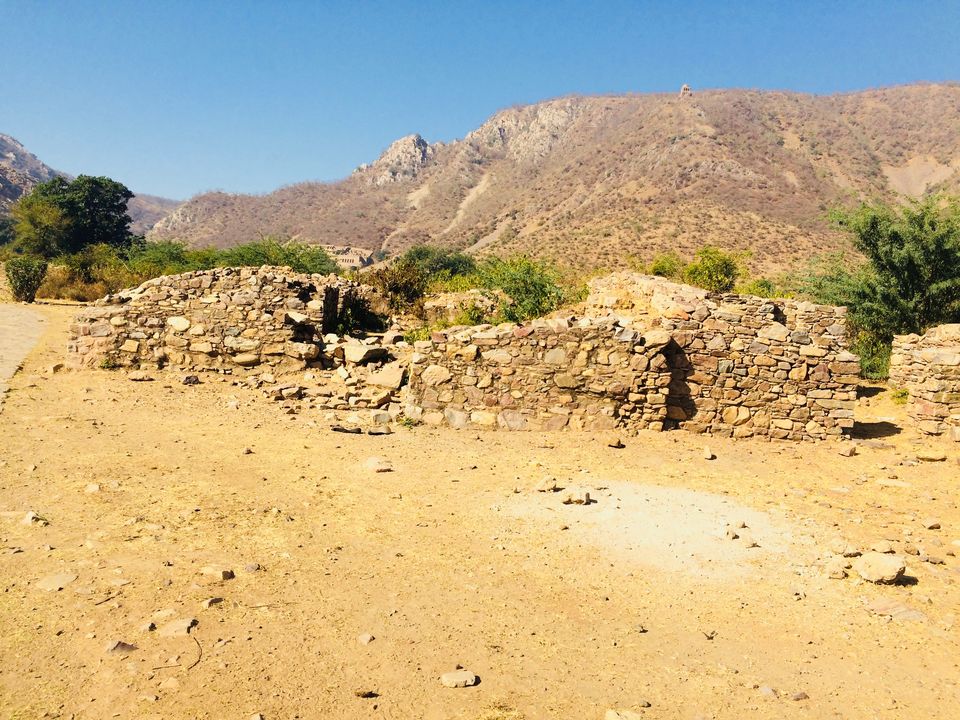 Something of very dreadful kind must have happened here. God!! Help the souls who are still trapped in there for eternity. Although I was taking photos of our short time stay there. My mind couldn't help but trying to think of all sorrow that was inbuilt there. About the fort,I must say it's beautiful, the garden outside and the fort, it doesn't look it is haunted from the inside. It's beautiful in itself.
That's how our short trip to Bhangarh ended. We went back to Jaipur in the afternoon, booked a hotel, took some rest for a little party in the night.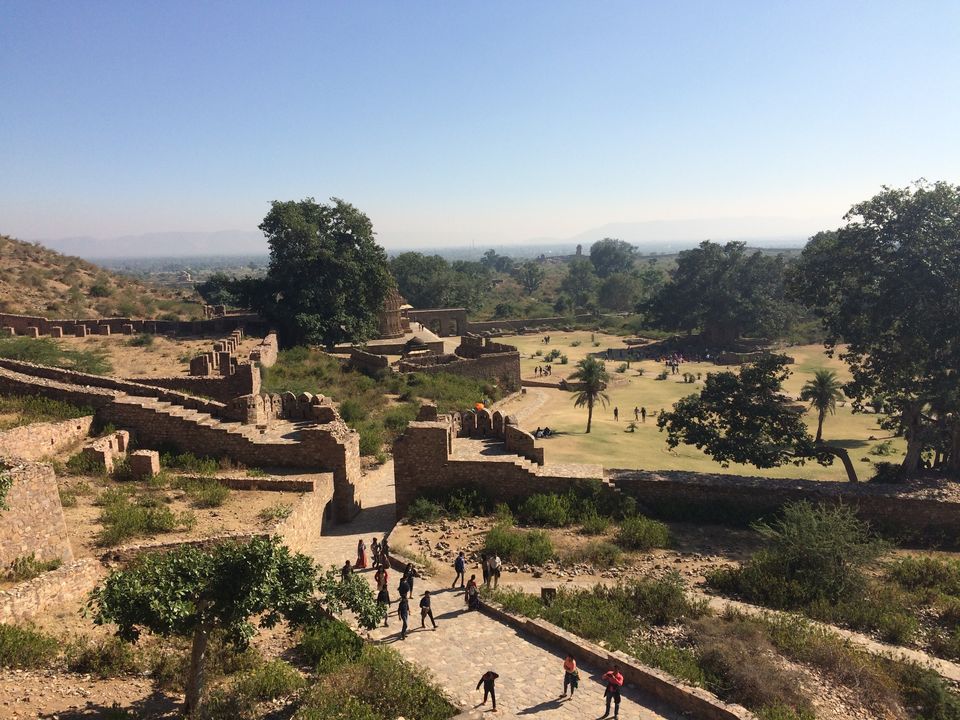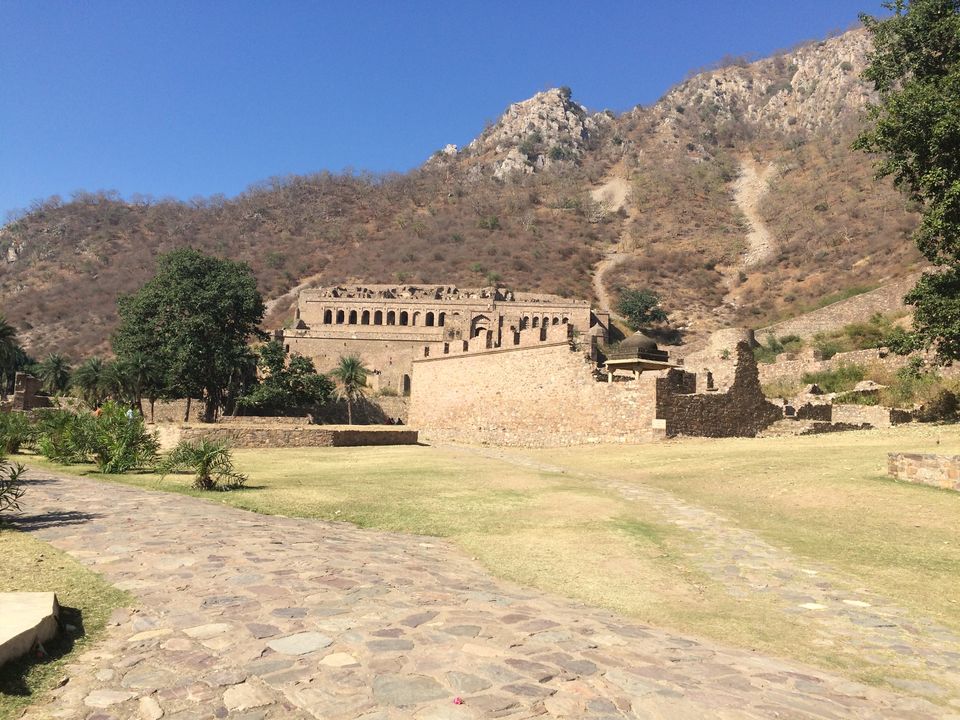 In the evening, we went to enjoy the serenity of Jaipur in Blackout Rooftop Lounge and bar. I must say, the night cricket match in the big screen, good music and cold weather and that too at the rooftop seeing Jaipur at its best, is something which you get to experience.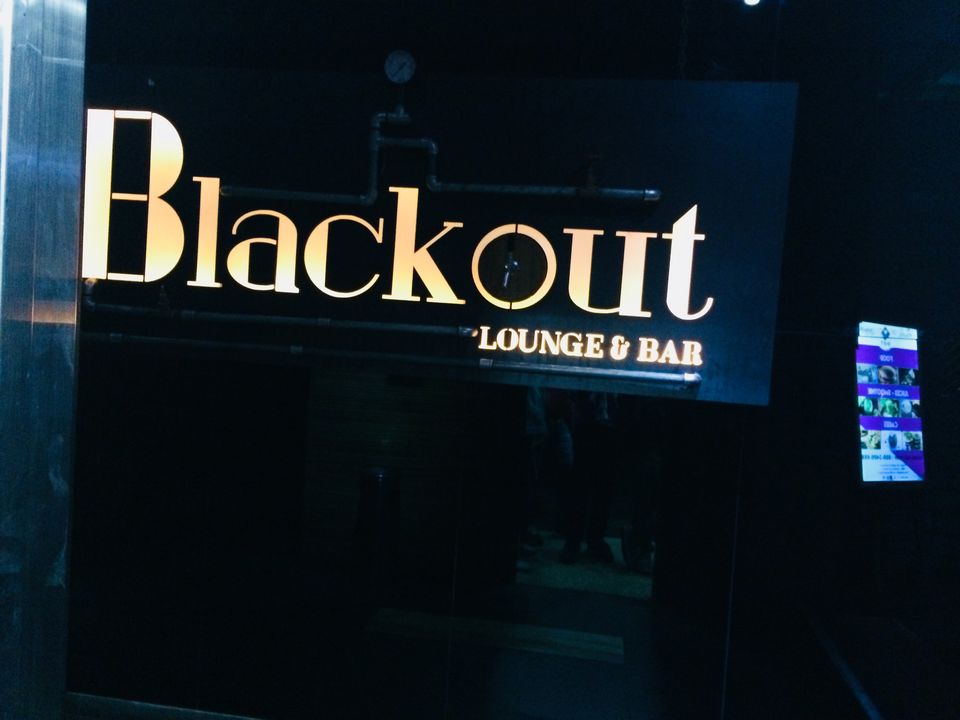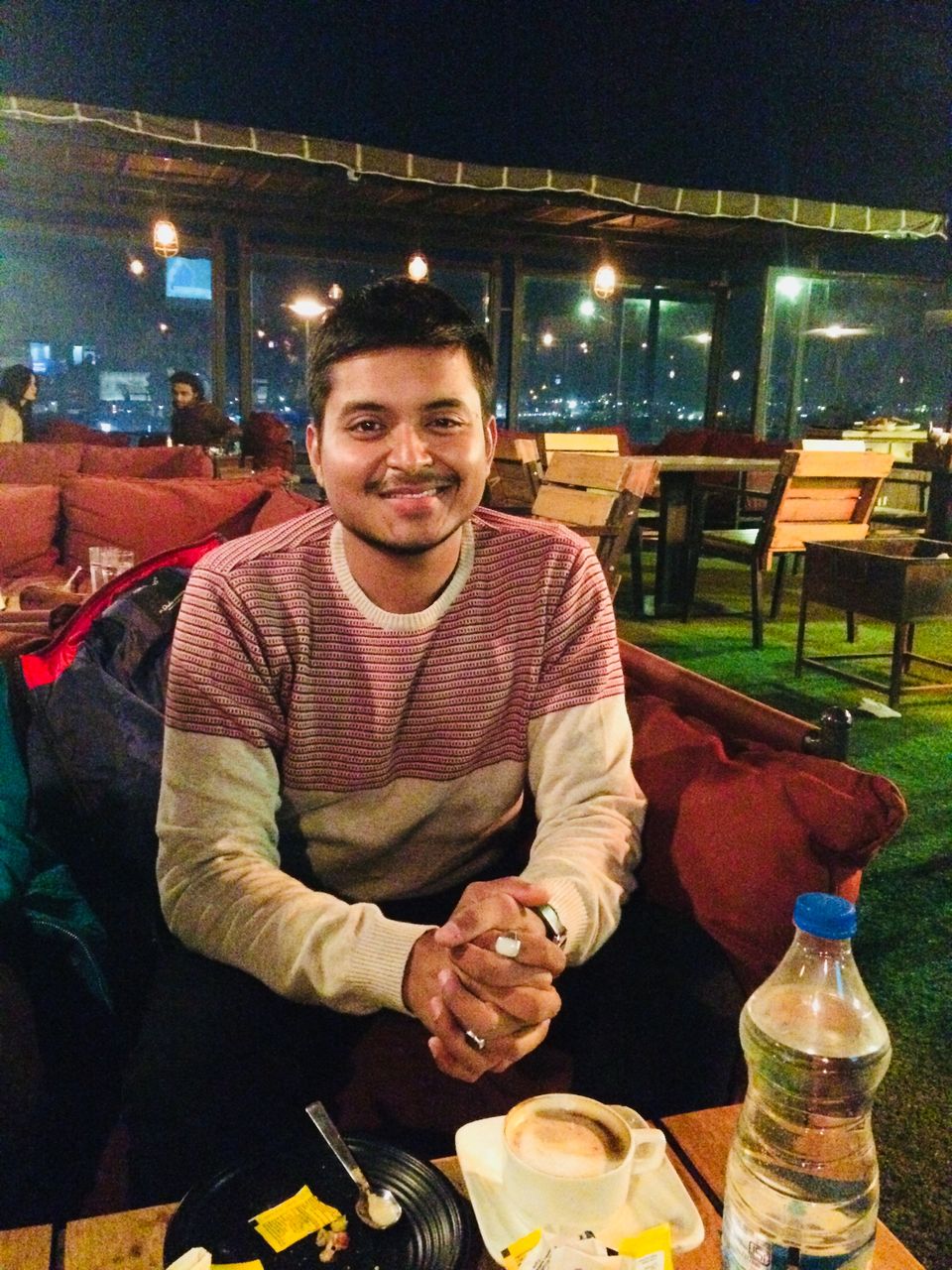 After our dinner, it was time to ponder the hype over" RajMandir Theatre,Jaipur". We needed to go to this place, and that time, Fukrey returns was running, although I am not a fan of this franchisee, but just to spend some time in this beautifully carved theatre, which reminds me of victorian era, where opera was used to happen.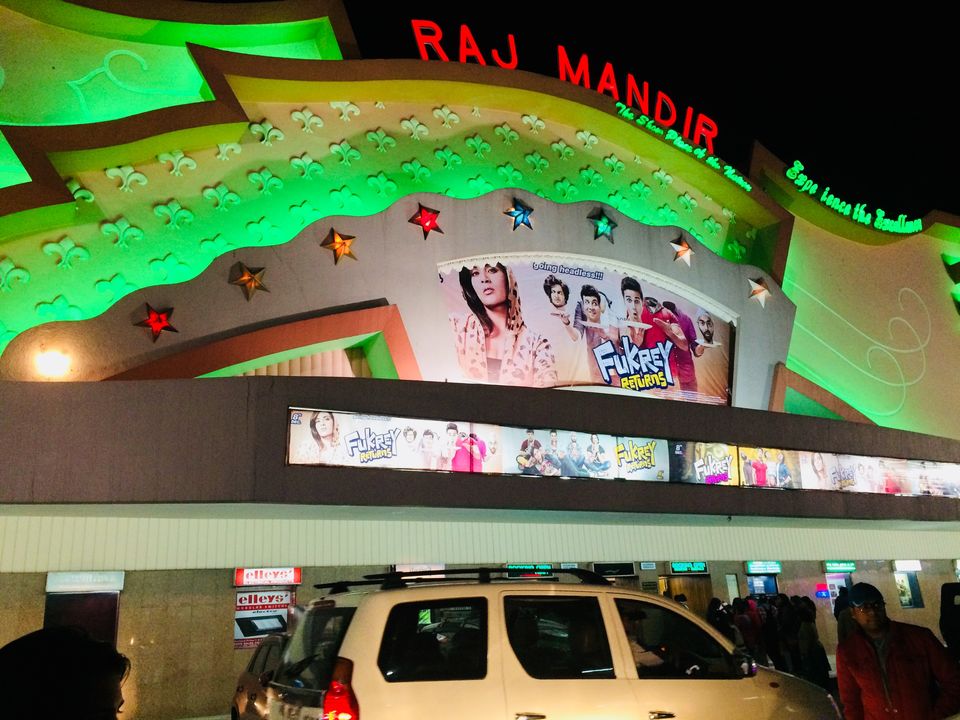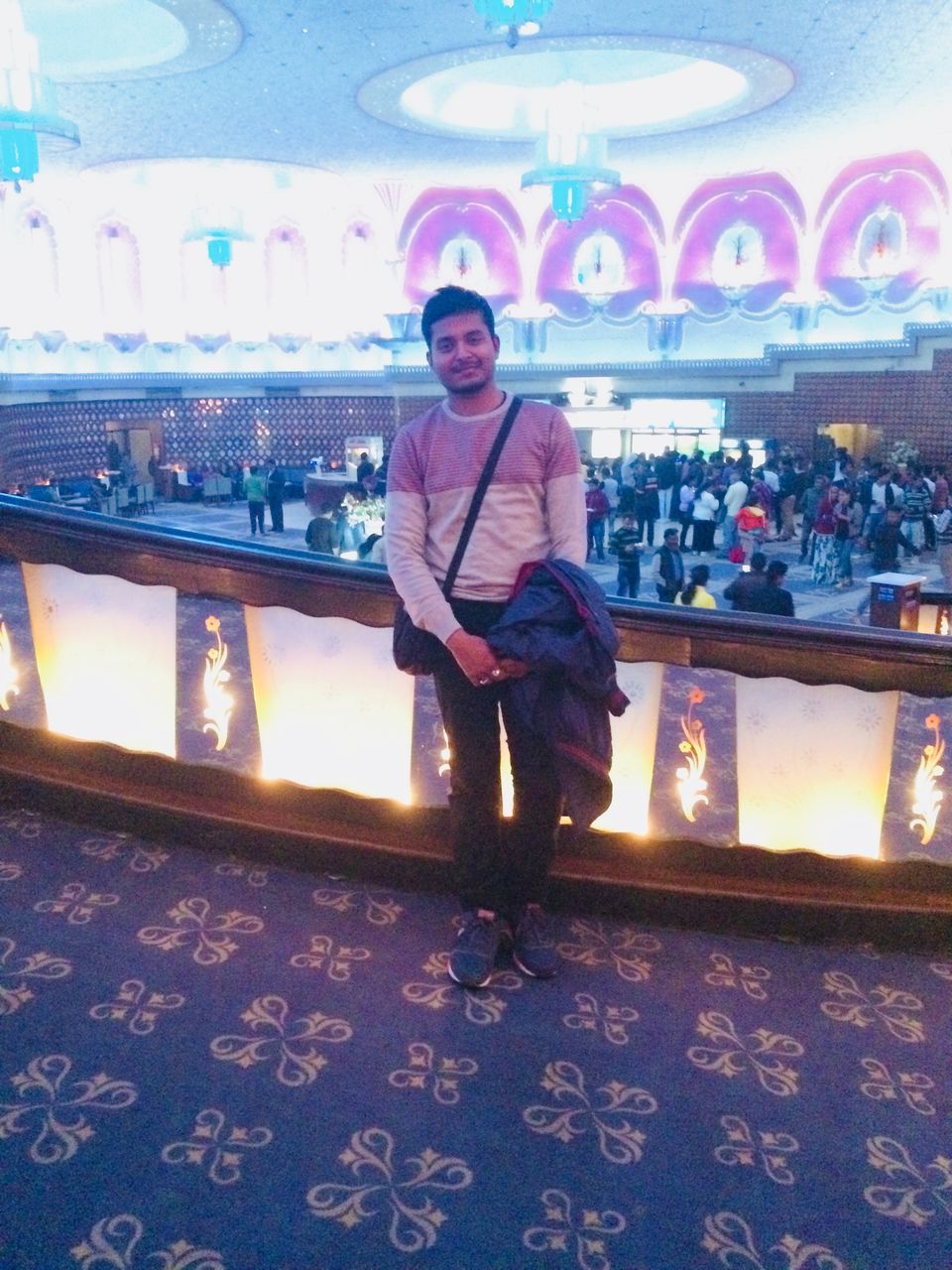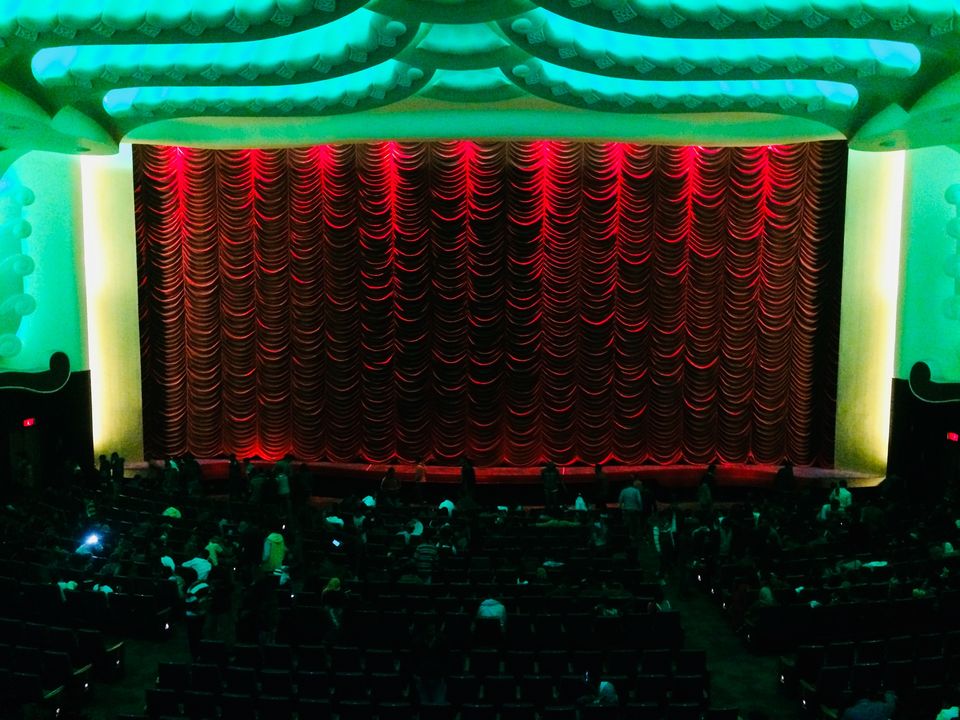 That's how, a short two days getaway ended and on Monday morning we left for Mathura, our workplace.
In the end, in the words of Ed Sheeran
"We keep this love in this photograph
We made these memories for ourselves
Where our eyes are never closing
Hearts were never broken
And time's forever frozen stil."
Friends, if you have had this prospect of visiting same places as mentioned in this article, do comment, I love to have a conversation about travelling and closing my article by saying "keep travelling and keep sharing."