Note: In case you missed the first part, you can read it here
Every Monday I wake up and literally drag myself to work, spend the first half of the day trying to stay awake (even the cup that cheers fails to wake me up) and spend the second half cursing my mundane existence. But that Monday was different, after ages I woke up with a big smile on my face. Lying on the bed in my hostel dorm, I started thinking about the places I still need to visit in Jaipur.
The first place that popped up in my mind was Chokhi Dhani. Chokhi Dhani is a village resort where Rajasthani culture, I was told by many, is portrayed at its best. But there was a problem. Chokhi Dhani is located almost 22km away from Jaipur and the place is open from 5 pm – 11pm. Going there alone was fine but coming back to the dorm late at night was bit risky. Mini's plan to leave Jaipur that night wasn't exactly working in my favour.
I immediately rushed to her dorm hoping that I could convince her to just stay for one more night. To my surprise, she got convinced very easily. Now either I have great convincing power or she really wanted to stay back. I would like to think former was the reason. Booking a cab was proving to be expensive (Rs 600 one way) for budget travelers like us so we decided to hire a two wheeler again. And I did my happy dance with the thought of riding around 40 minutes one way.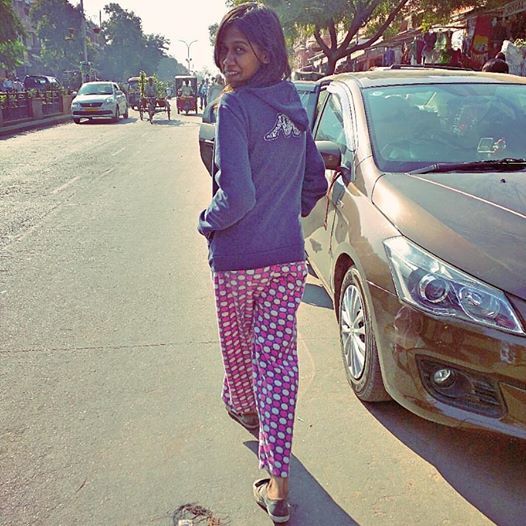 On my way to hire a two wheeler… For the first time in my life I roamed around outside in my pajamas. Pic Courtesy: Kamini Sharma (Miniclix)
People who wear PJs in public have either given up on life or living it to the fullest. This is definitely the latter! You've just nailed life 101!
-Abdus Saboor, a school friend's comment on my PJ pic
After having a light meal at Indian Coffee House, a lovely place to relax and grab some sandwiches and coffee, we headed to Chokhi Dhani. The road to Chokhi Dhani is a straight road without any deviations. It was a smooth drive which became even more interesting with my heart to heart chats with Mini.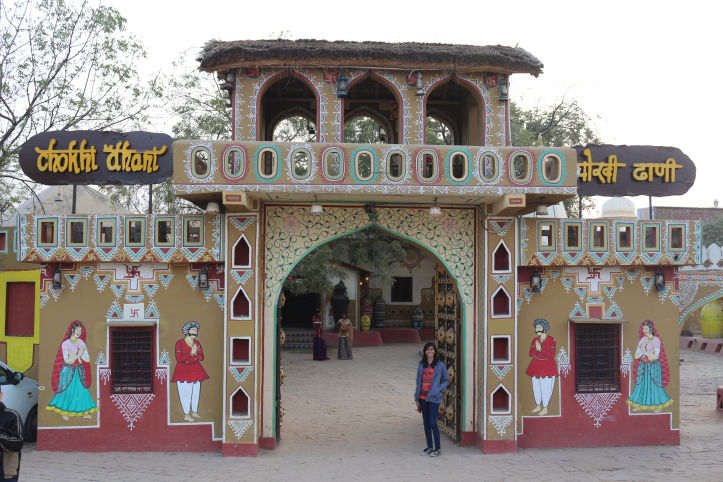 We were among the early birds in the Resort. I was thoroughly impressed seeing a miniature village. The place captures the rich and vibrant spirit of Rajasthan very well. We opted for Traditional Rajasthani Dining. The other two options available are AC Royal Rajasthani Dining and Multicuisine Buffet Choupal.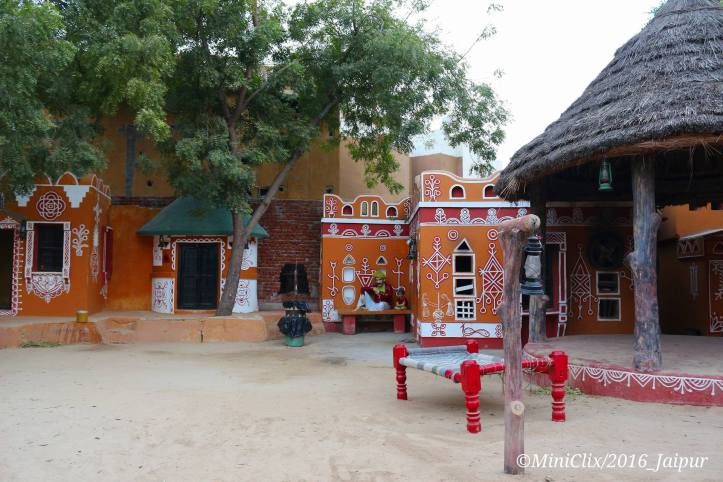 The food and a lot of other services like welcome drink, mehndi, the dance performances are included in the entry fee. There is also a Kalagram where traditional handicrafts are sold. It is a good place to buy souvenirs.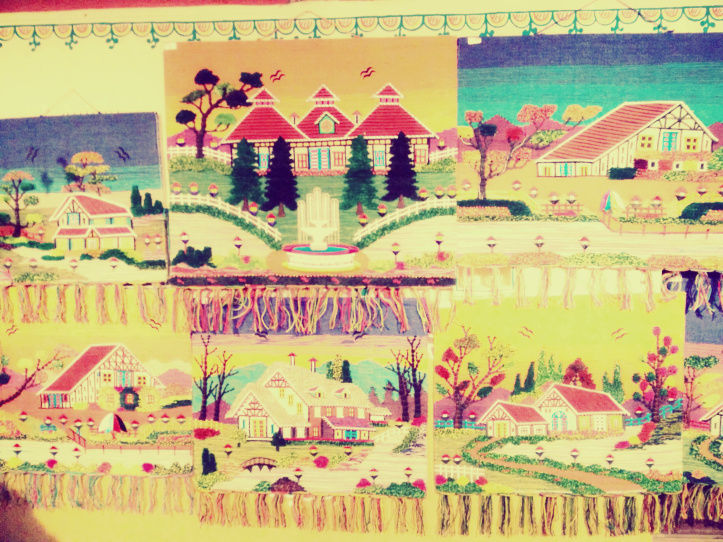 For me one of the highlights of the evening was the traditional dance performances of different regions of the state. And one can not only witness these performances but also shake a leg with the performers. I being a dance freak danced and danced and danced till we were joined by two hostel mates, Meghna and Sachin. We roamed around and danced for a bit before heading for dinner.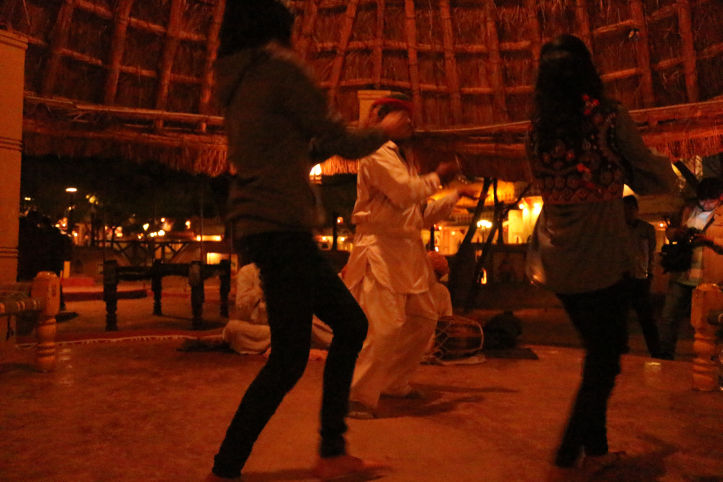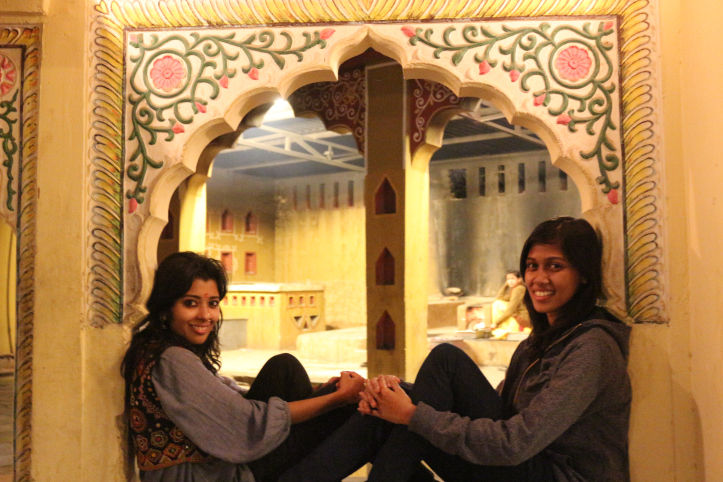 The dinner was yummylicious. The servers did remind me of my mom and grand mom who seldom listen to me when it comes to putting food on the plate. Before I could blink, a mountain of food was there on my plate. I ate everything to my heart's content except for dal bati churma which I didn't like that much. Half of my Rajasthani friends have already threatened to disown me after I told them that I didn't really like their favorite dish and I know the other half will follow the gang after reading this post.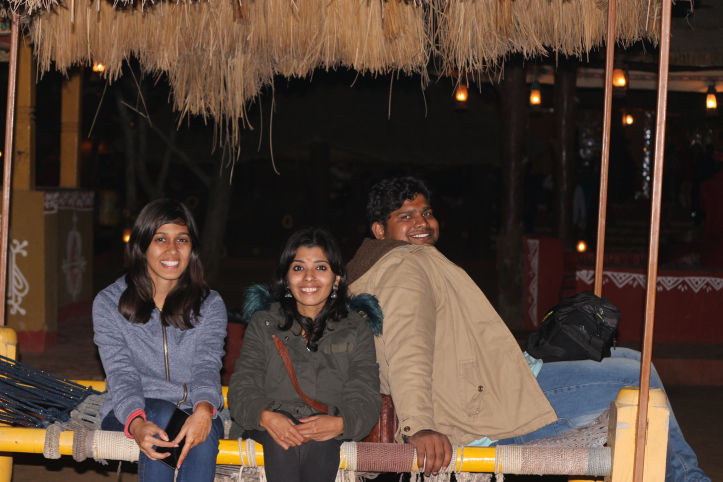 After having a sumptuous meal, we headed back to our hostel.
On our ride back we saw a restless elephant being carried in a truck. I told Mini if the elephant becomes mad then he will easily destroy the truck and kill all of us on the road. To this Mini said that isn't it strange that an animal is called crazy when it realises its true potential? I think it is true for us humans too. When a person realizes his or her true potential, the entire society calls him or her mad.
-Daily dose of Philosophy by Mini
The last day in Jaipur started off with a lazy start. We had to only cover Amer Fort, Jal Mahal and Kanak Vridavan. One can easily pass Kanak Vridavan as there is nothing much to see there and Jal Mahal seemed to me like a place where you can sit in the evening to relax. It is a miniature version of Marine Drive (Mumbai) but nothing beats Marine Drive.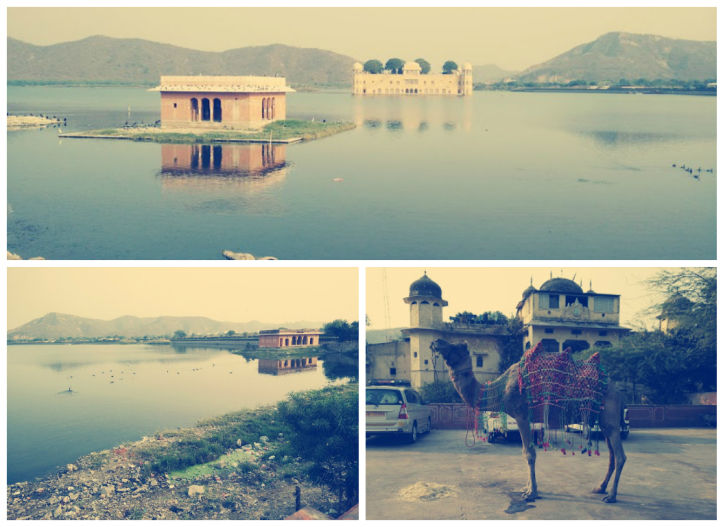 Amer fort on the other hand is massive. It takes good 3-4 hours to roam around the fort and check out each and every nook and corner. Since we reached the fort in the late afternoon, we covered the place in the limited time we had. I would definitely want to go back to Jaipur to see this fort properly.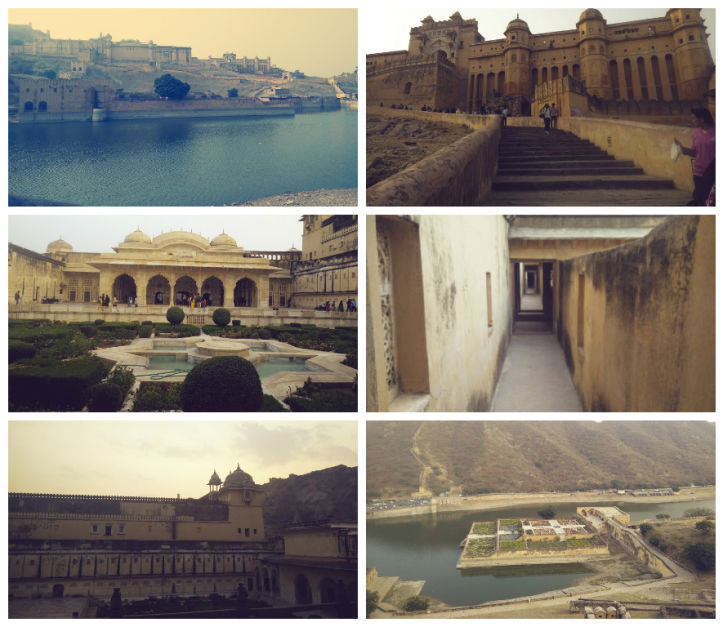 During winters, there is a light and sound show in Amer Fort. The show is a must watch for history buffs. The show takes you back in time and it almost feels like you are part of that era witnessing the construction of the fort, the battles, the courtroom discussions and the rich cultural heritage of Rajasthan. I thoroughly enjoyed the show.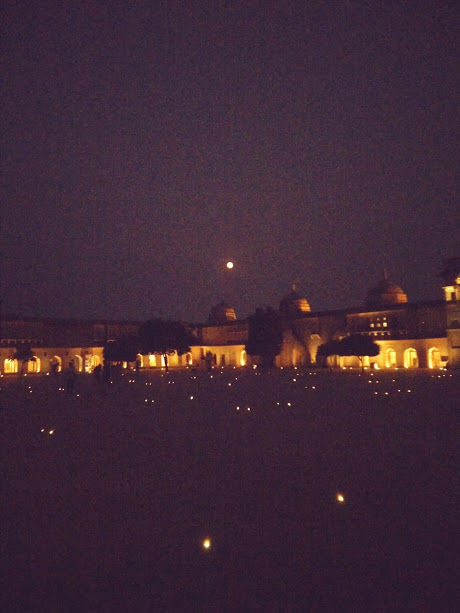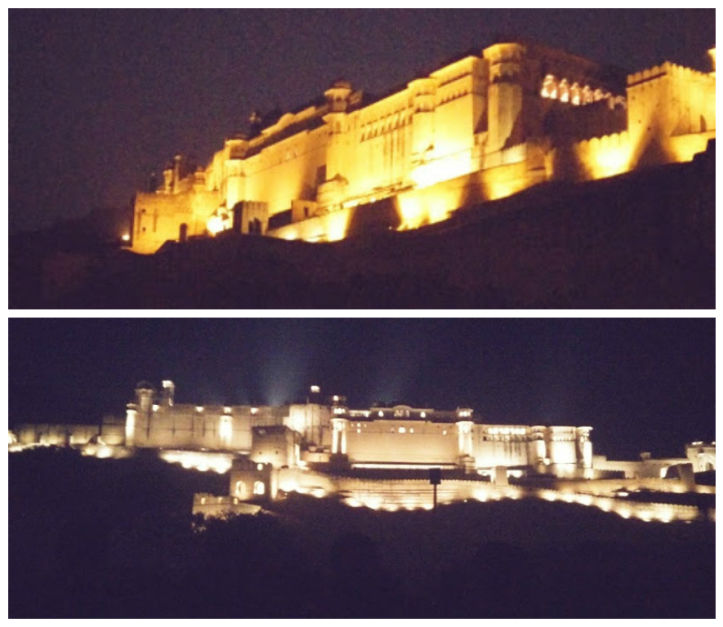 Amer Fort marked the end of my wonderful Jaipur trip. We got back in the hostel to have one last cup of ginger tea made by Mini.

Post our chai pe charcha, it was time to bid adieu to both the pink city and my new buddy and get ready for my next solo trip to Pushkar.
Sometimes complete strangers can turn out to be best travel buddies. Here is a mandatory selfie with Mini right before she checked out of the hostel.
P.S. Mini, it has been a month and no other chai (tea) has come close to the ones you made for us in hostel.
P.P.S. Thanks a ton to Chirag Vaya, Sandeep Jakhar, Ayantika Das and Aparna Singh Jodha for guiding me. I could visit almost all the places that you all suggested and had a gala time.
The post was originally published on Ekla Chalo