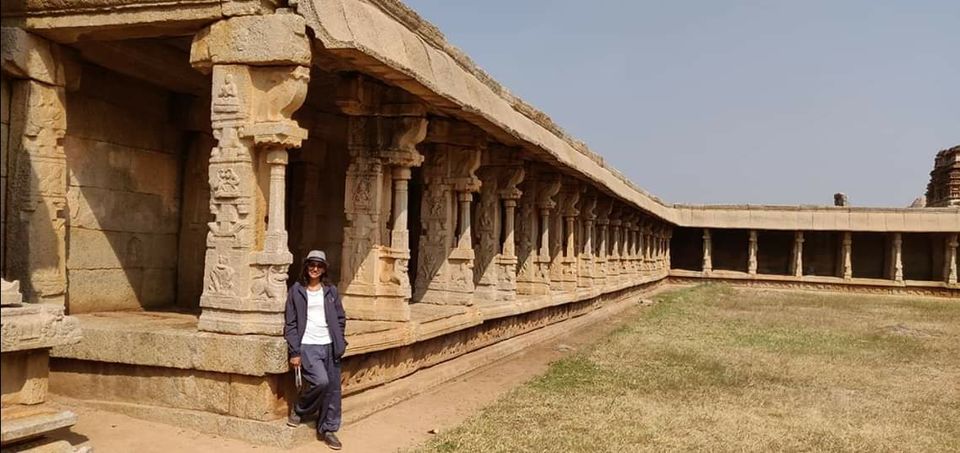 Day 1 - we covered Hazara Rama temple, lotus Mahal, zenana enclosure, elephant stables, public bath and Ranga temple in today's journey..This clearly has to be the picture of the day.. we were lucky enough to capture the beautiful sunset while watching the incredible ruins..
The Iconic lotus Mahal. A perfect blend of the Indian and Islamic Architecture. The base is made of Indian designs and gets beautifully integrated into the lotus shapes of the Islamic Architecture...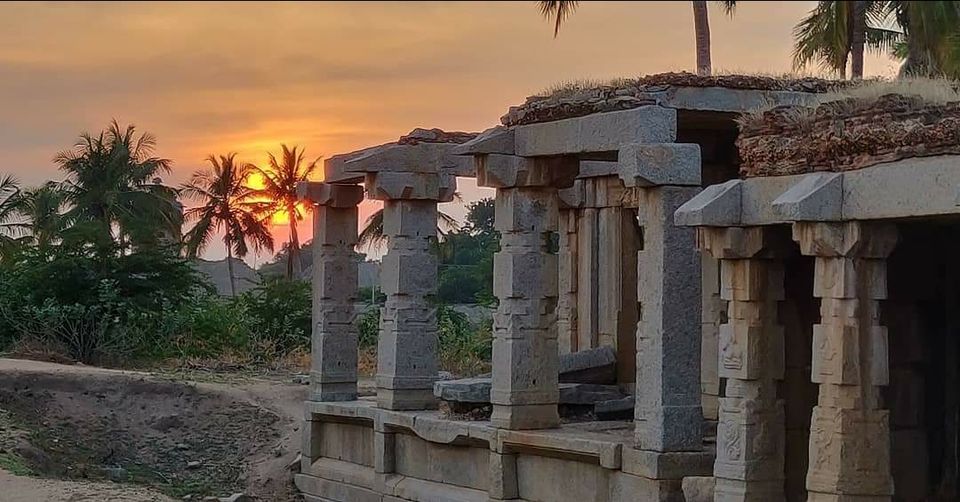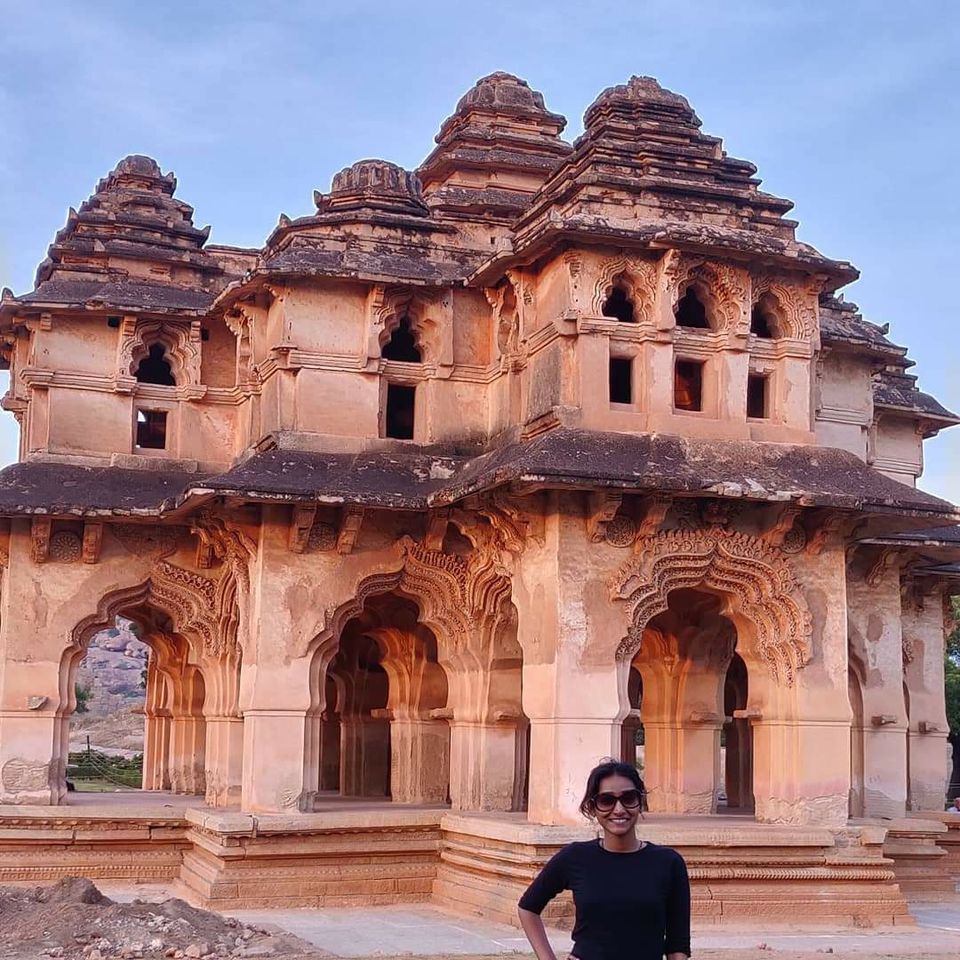 Hampi Day 2 & 3:
We covered almost all the ruins mentioned in the hampi guide book.. Because every piece of ruin has a different story to it.. and it's just beautiful to know how planned and strategic our ancestors were..
You can see everything from a stepped well to a proper stone pipelines with underground passages, the huge jumbo plates used for food, few water tanks used to play Holi during the festive season.
The carvings on the temples and the structures are magnanimous and depict the local stories of the era in which they were constructed.
Of course all the places and stories are believed to be the way they are, but when you go there you get the vibe of the original VIJAYANAGRA kingdom. There is something in the surrounding that makes you believe everything that is said about the place.
It's a must visit place if you wanna get a feel of our history and how advanced our ancestors were.
PS - Get a guide with you while going around the ruins, they will explain the meaning of every structure and carving that has been done.