The magnificent ruins of Hampi and stunning landscapes that has captivated travelers for centuries.And its always a paradise for the backpackers.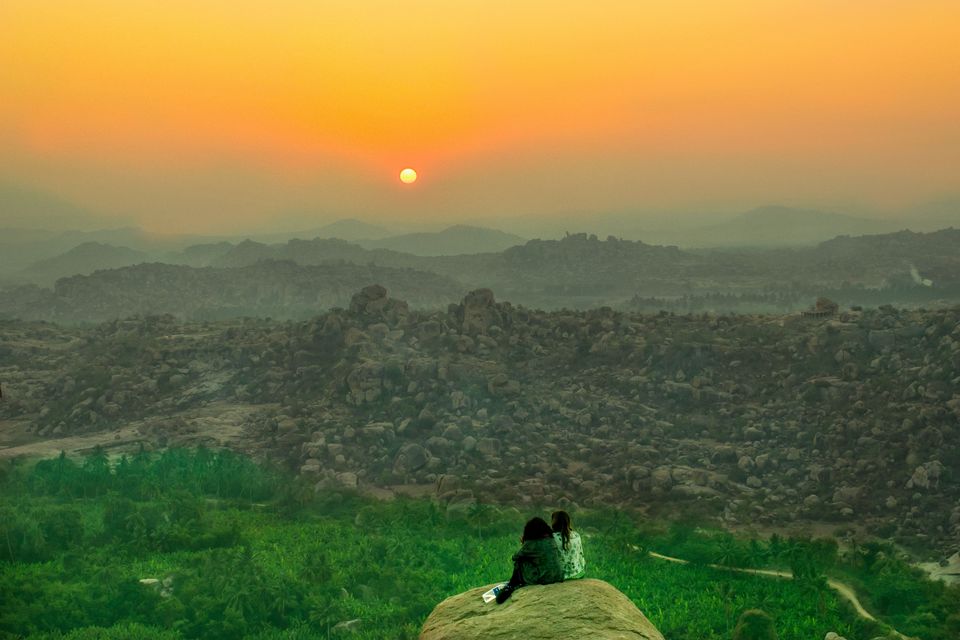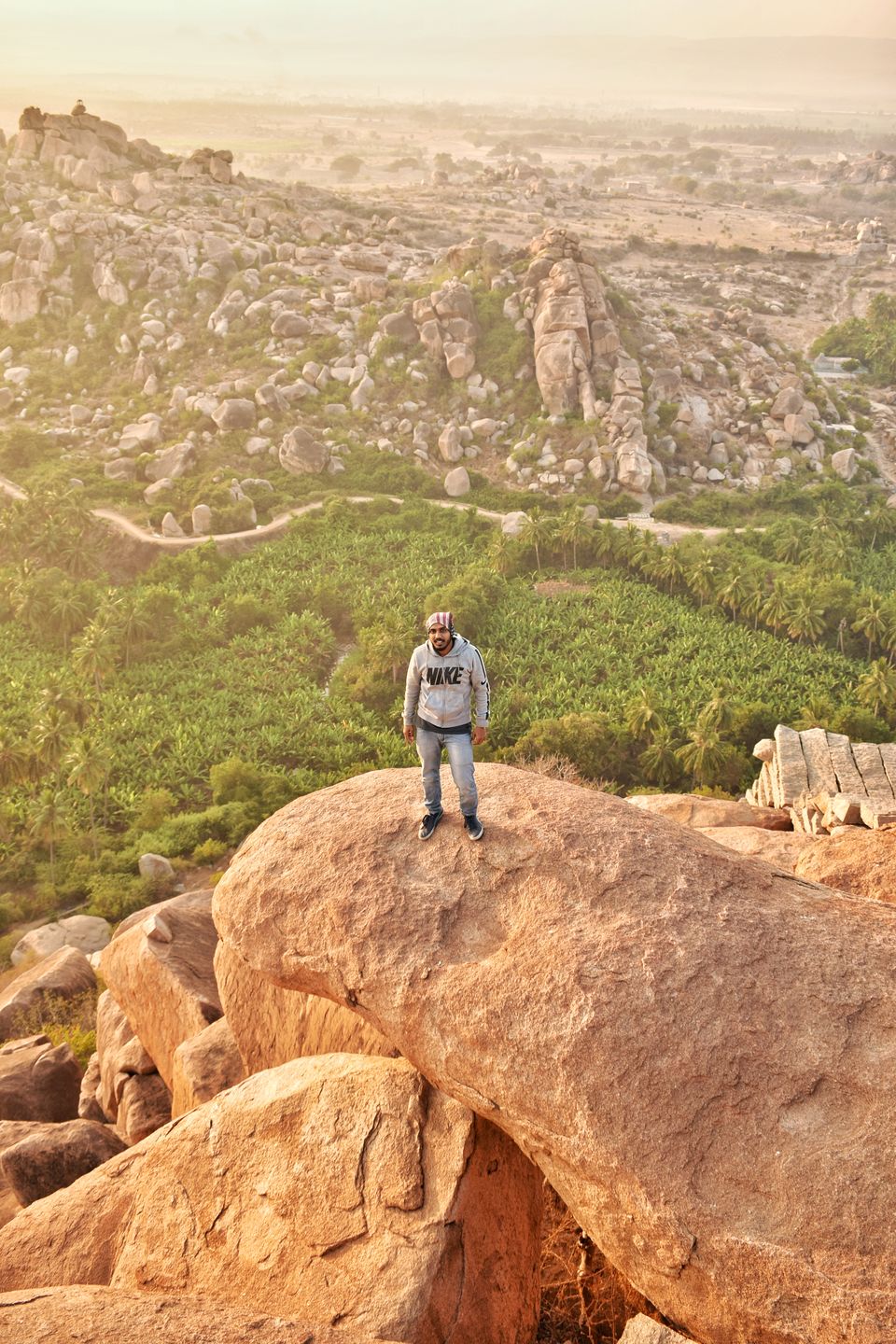 The great attraction or the fact that make traveler fascinating about Hampi is the numerous temples made by stones.A carved stone chariot stands in front of the huge Vittala Temple is the main Highlight of Hampi.
Vittala Temple
Elephant Stables
One among the few least destroyed structures in Hampi, Elephant Stable is a major tourist attraction. This long building with a row of domed chambers was used to 'park' the royal elephants.The whole building looks symmetric with respect to this central hall. The tower of the central hall resembles (though mostly destroyed) more like that of temples.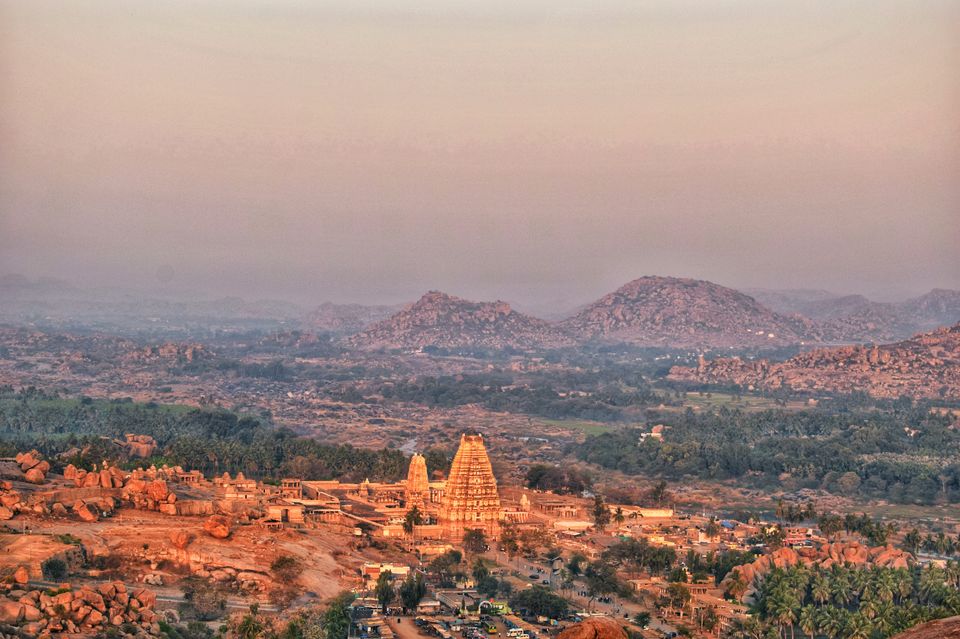 Virupaksha temple is the oldest and the principal temple in Hampi. This is easily one of the oldest functioning temple in India.All around this open area are the pillared cloisters leaving gaps at the north, south and east edges for a series of sub shrines. The facing portion of the cloister is lined with a row of decorated pillars.
Lotus Mahal
The Lotus Mahal or Lotus Palace is a unique structure located among the rich architectural ruins of Hampi. This majestic structure is a part of the Zenana Enclosure, a secluded area reserved for the royal ladies of the Vijayanagara Empire. The Lotus Mahal is also known as the Chitragani Mahal and Kamal Mahal.The decorations and architecture is a curious mix of Hindu and Islamic styles. Lotus Mahal's Islamic style arches and the Hindu style multiplayer roof and base structure are often quoted for the ingenuity of the Vijayanagara artisans.
Ahmed Khan's Mosque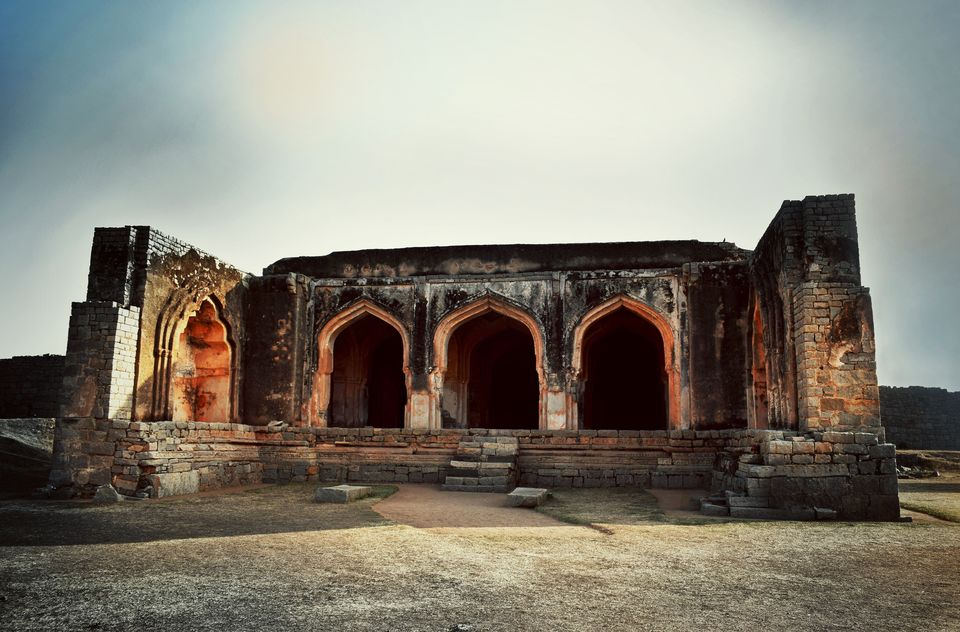 Accomodation
There are many home stays are available in Hampi which are in affordable price and good facilities.I stayed in Padma guest house which is near to the Matanga hill.