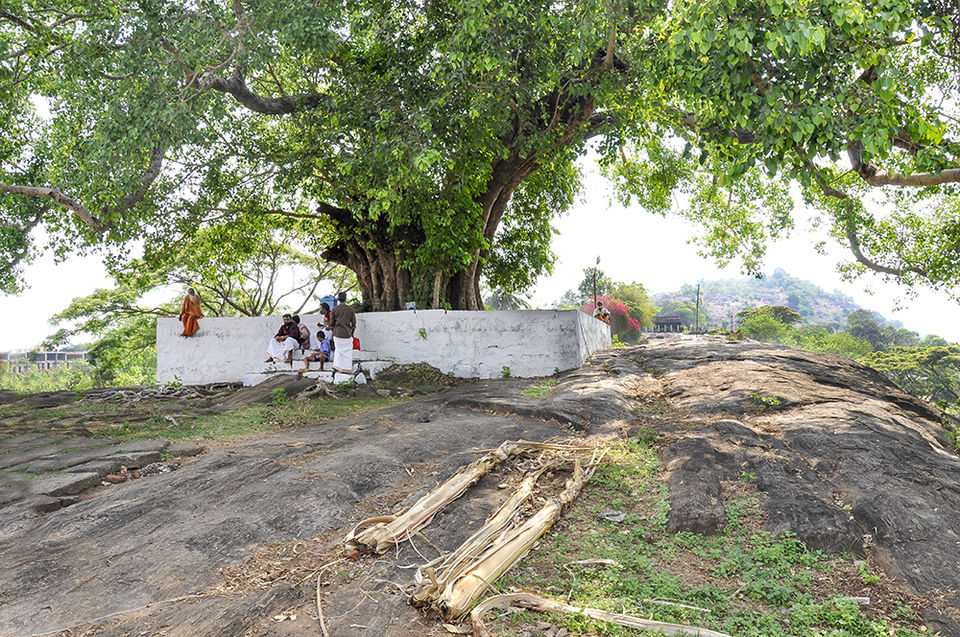 A truly unique & one of the oldest sacred temples of Kerala – Vilwadrinath is located at Thiruvilwamala - on the banks of river Bharathappuzha (River of Bharata) – also known as river Nila & the Ganga of Kerala. This river – about three kilometers away from the main temple - is the second longest river of Kerala, Periyar being the first one. Vilwadrinath is one of those four rare temples - especifically in Kerala - dedicated to Lord Rama and also the rarest in India for having a shrine for his brother Lakshman. This one ranks above all others as the murti here is believed to be 'swayambhu' – that is Self-manifested.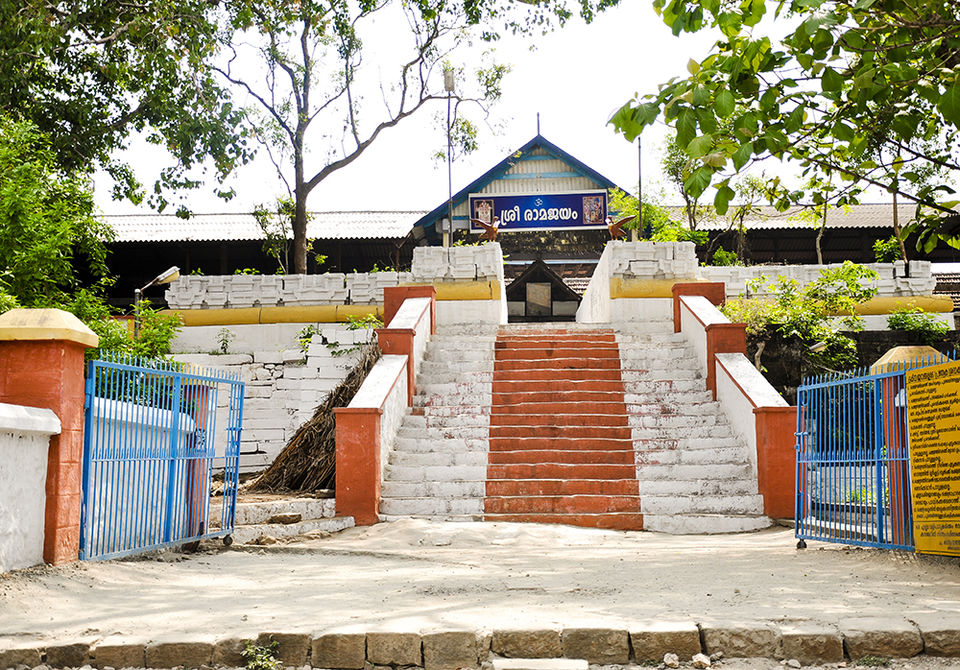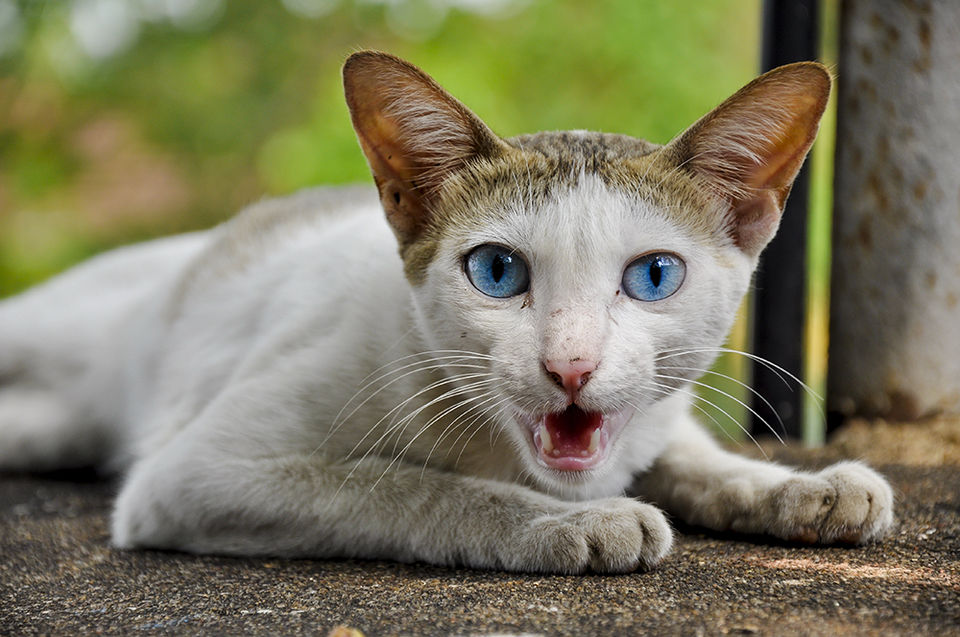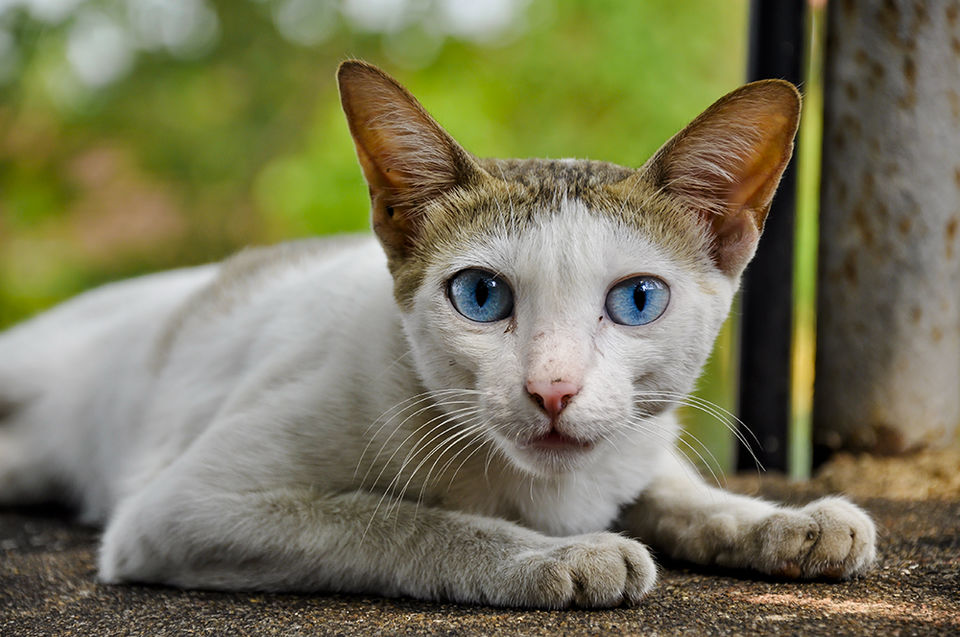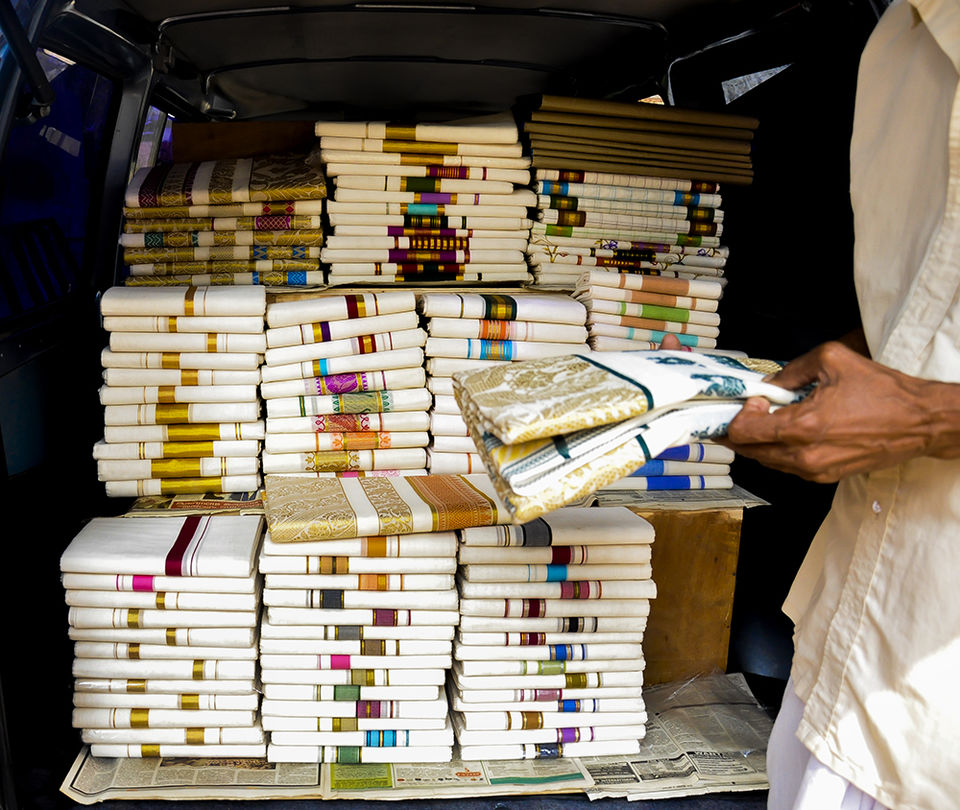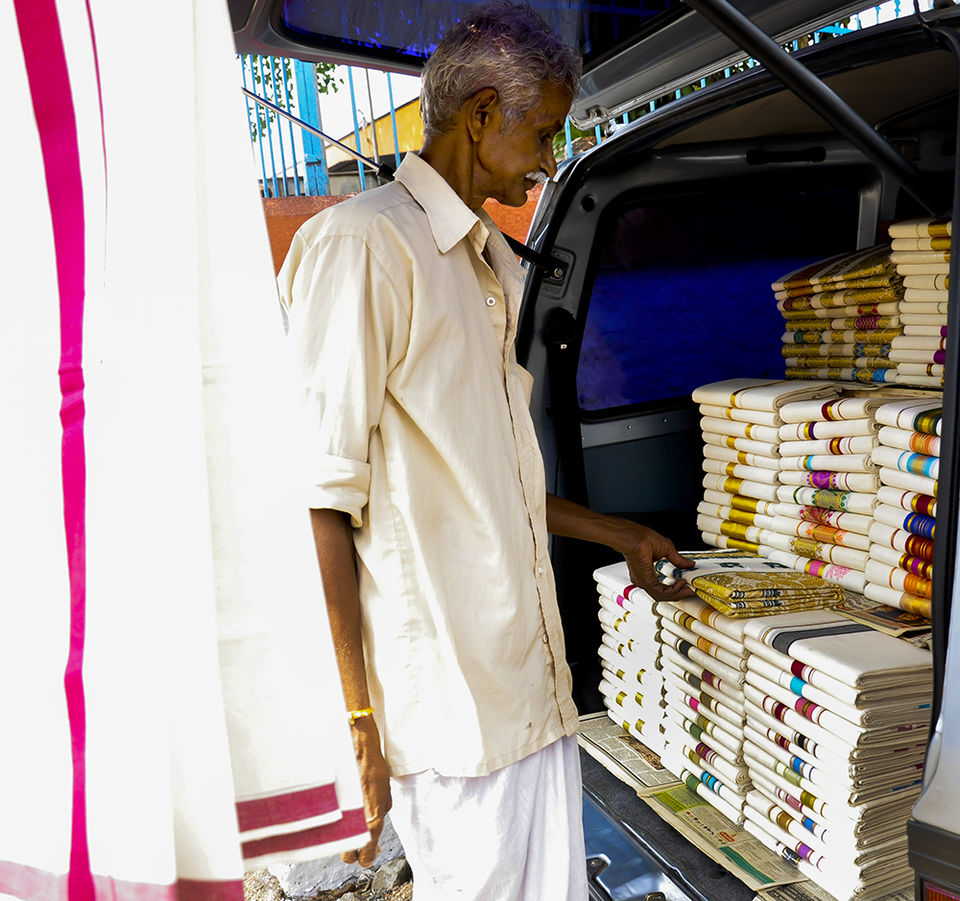 "Thiruvilwamala is a hilly village in the northern terrain of Thrissur district of Kerala state in southern India. It is located 47 kilometres towards north-east of the District Headquarters Thrissur."
You can follow two (because I am aware only of these two :D) different way to reach here. One is the road on the western side which offers an easy commute. Another one on the Eastern side is actually a steep climb over the hills. Since I traveled here by car I don't exactly know how long or difficult the trek is.
This temple – even to this date - holds an old world charm & you instantly feel connected to the vibrations of this place especially during a time when it is mostly empty & I was lucky enough to have visited here on such a day. This is one of those few holy places I lost my heart to primarily because of its surrounding influences. The place had strong spiritual vibrations since it is located far from the city amongst nature and was almost free from noise & not many people were visiting there during that time of the day.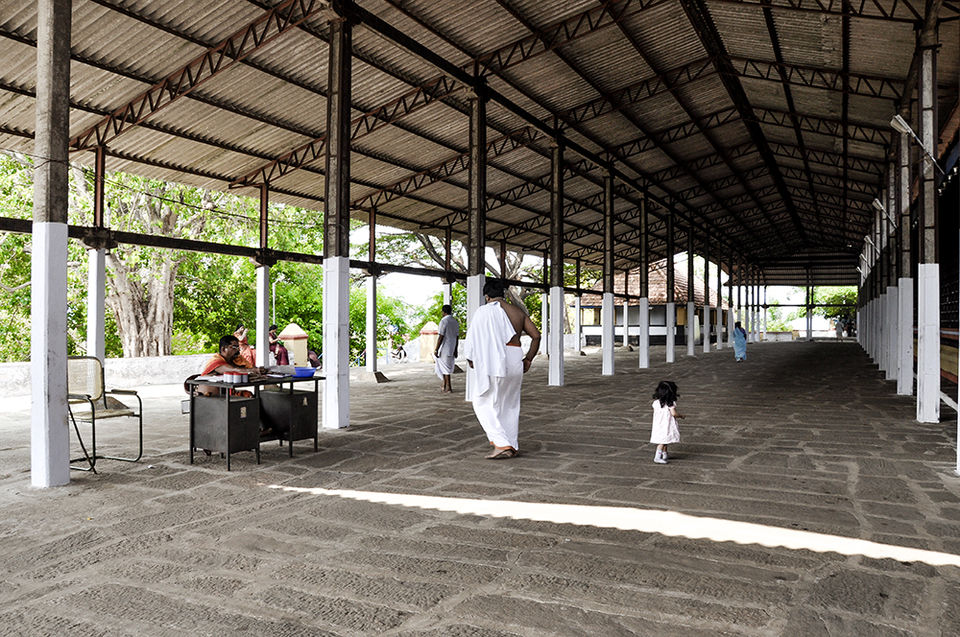 My one year and three months old daughter - who had just learnt to walk - was very happy to run around & explore the place. That was another reason I felt peaceful at this place :D :D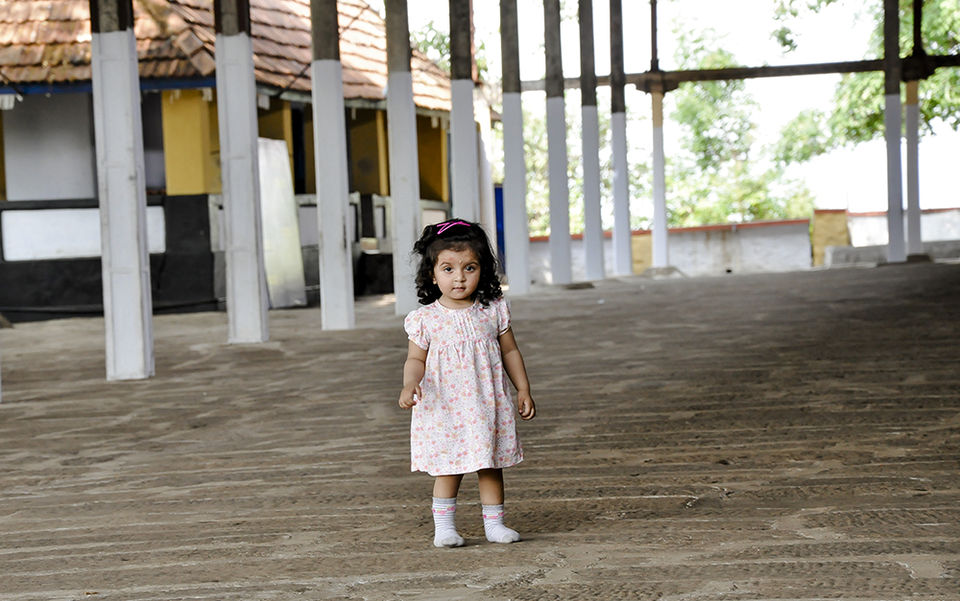 She was very happy & felt like a free bird & didn't want anyone to even touch her. She was not able to walk more than a few steps on her own but did not want to take any help.
The legends say that Lord Parashurama – after killing one thousand Kshatriyas – started feeling very guilty. Even though he had turned himself completely inward, his mind was still not free from the actions he had carried out. During his meditations, Parashurama continuously would pray to Lord Shiva to help him be free from the burden of bad karmas. One day, Lord Shiva blessed him with a murti of Lord Vishnu that He Himself had been worshipping at Kailasha. Parashurama was inwardly guided to place that murti at Vilwamala as the best place for it to be. The murti was installed at the Western end of Vilwamala where the Eastern shrine of the temple exists. After the murti was set up, souls of those dead Kshatriyas visited the shrine for darshan and immediately got freed. It is believed that Pandavas – after hearing the importance of this place – had visited here & offered prayers to their ancestors & people killed in the war of Mahabharata in the presence of Lord Krishna at the banks of river Bharathappuzha. Hence, thousands of people visit here every year to pray for their ancestors especially during the new moon days in the months of June & July and October & November. In my view this place – in this context – is similar to Kashi & Haridwar in the Northern part of India.
Punarjani Guha – a 150 meter long tunnel situated about 2 kilometers away from the main temple. This cave is very popular among devotees. People visit here all year round, however, they are allowed to enter this cave only on the Guruvayoor Ekadashi day, which happens once a year. Sadly, I couldn't take any picture of this place & around. In fact, I couldn't take many pictures of this temple & its surrounding area as I didn't have enough time here & had to reach my destination before evening.
"The Vrishchika Ekadasi (Sukla paksha) is called as Guruvayur Ekadasi in Guruvayur, Kerala. On Guruvayur Ekadasi memorial honour is done for Gajarajan Guruvayoor Kesavan and the Chembai Sangeetholsavam. The Karanavar or head of the elephant family places a wreath at the statue of Kesavan in front of Sreevalsam guest house and all the other elephants stand around and pay obeisance."
Apart from the 'poojas' that happen here in this temple, there is this fun tradition that people follow & it is known as Nangiarkoothu. It is a performance of Pauranic stories done in a systematic manner using appropriate actions & humor by a Chakyar (an intermediate priestly caste of Hindus) women. This event begins seven days before the Ekadashi & is indeed a rare kind of entertainment. The pooja on the Ekadashi night is believed to be performed by divine beings. Hence, the priests keep one part of area open for them to enter. And, people truly believe & have experienced an unusual gathering of people around that place on Ekadashi night, which is not generally seen on any other day. Strange!!!!
Another strange thing found here is that this temple has no well and the water has to be taken from the nearby tank constructed especially to meet the water needs of the temple. They take every measure possible to keep it clean. In case, sometimes, the water gets little impure, they bring it from the nearby river Nila with an entourage playing musical instruments. But sadly, this important & great river called lifeline of the Palakkad, Thrissur and Malappuram districts – that inspired so many writers, film-makers, and many other local people of Kerala - is drying up fast due to pollution. Here's is a picture – which is not mine – that shows the sad state this river is in now.
"The drying up of the river during most part of the year, particularly in the summer months, had resulted in acute drinking water shortage in the three districts as 175 villages solely depend on the water source of Bharathapuzha."
Another wonderful attraction of this temple is a huge peepal tree right in front of the temple. You walk through a passage – painted in white - to reach this tree, but its visible from the distance as the place is very open.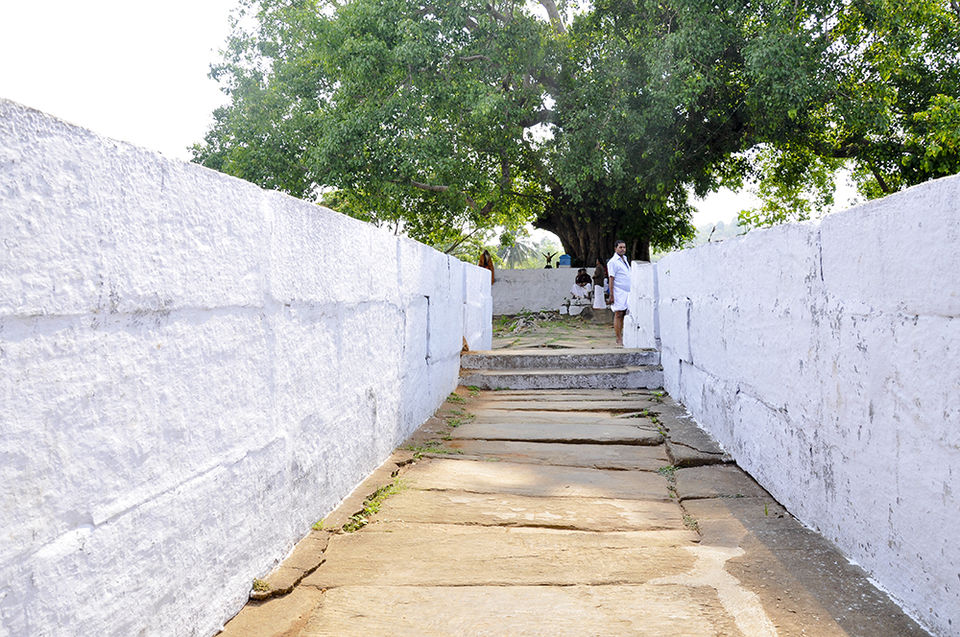 This grand tree stands firm on a rocky ground. People say there is no trace of soil under the tree and still it has grown so magnificently with its roots spread all over the place.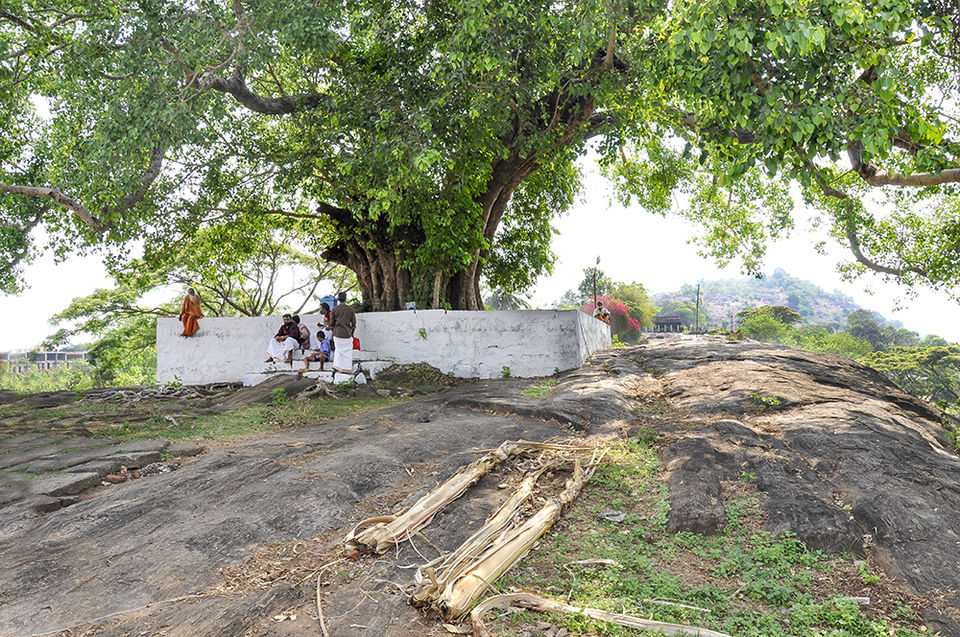 How majestic it looks with its long branches full of leaves giving shelter to whoever comes close. This place had a very old world feel to it, but not the ordinary kind of feel; it was beyond ordinary…… I don't have words to explain how it felt but it was out of this world!!!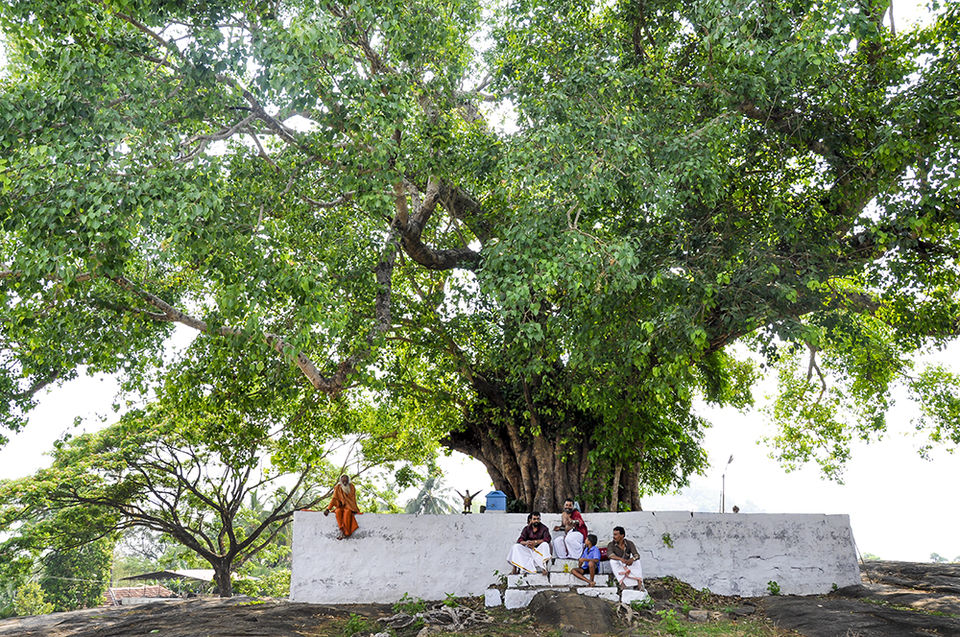 There is one more spot in this temple that I was drawn to (but not as deeply as the peepal tree spot). It was a raised square platform done in concrete from the outside & filled with soil on the inside.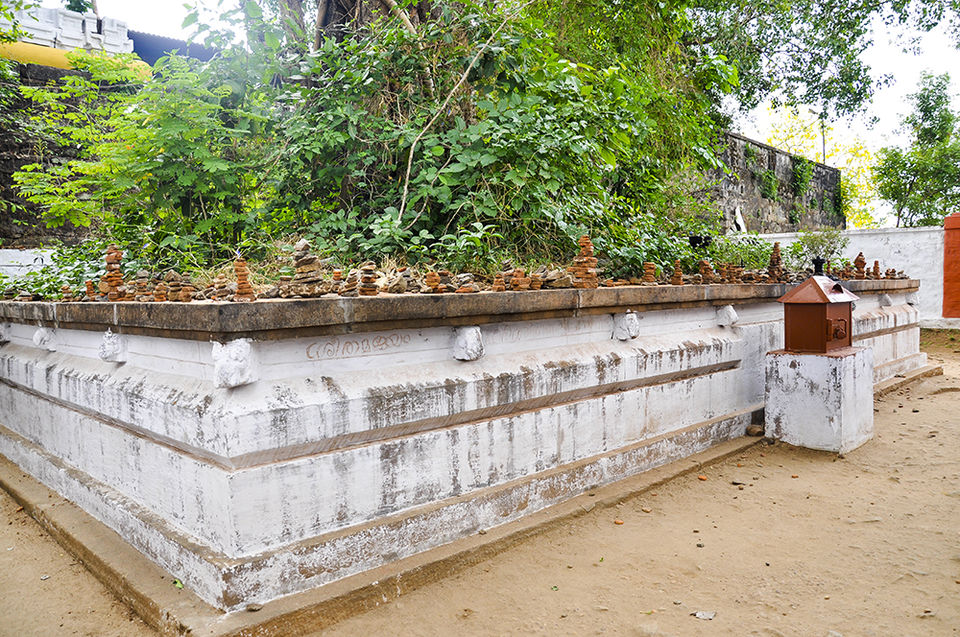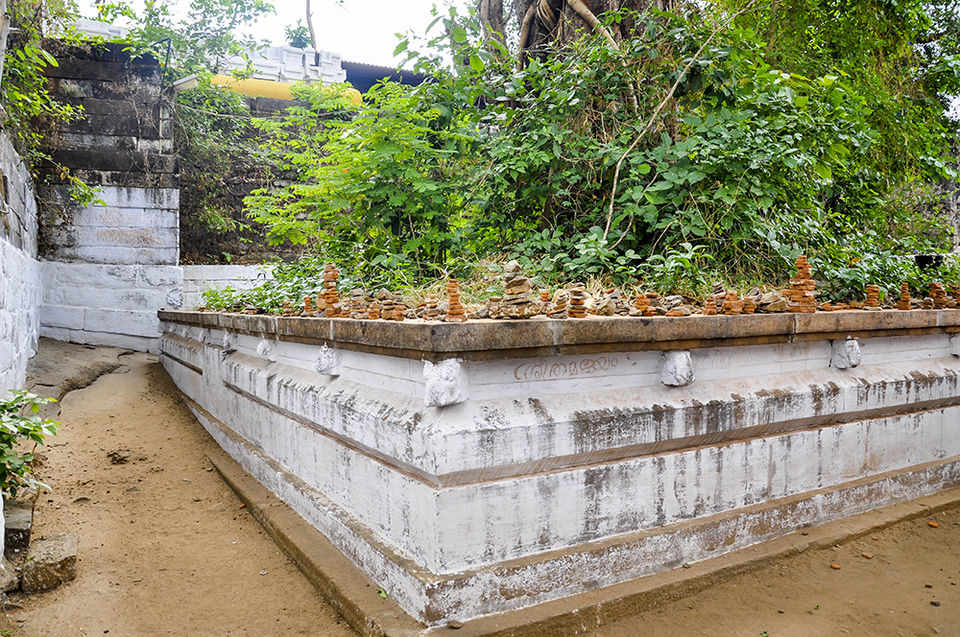 It had many small plants & one or two big trees and with that I saw many little statues of snakes – sprinkled with turmeric – that are worshipped here.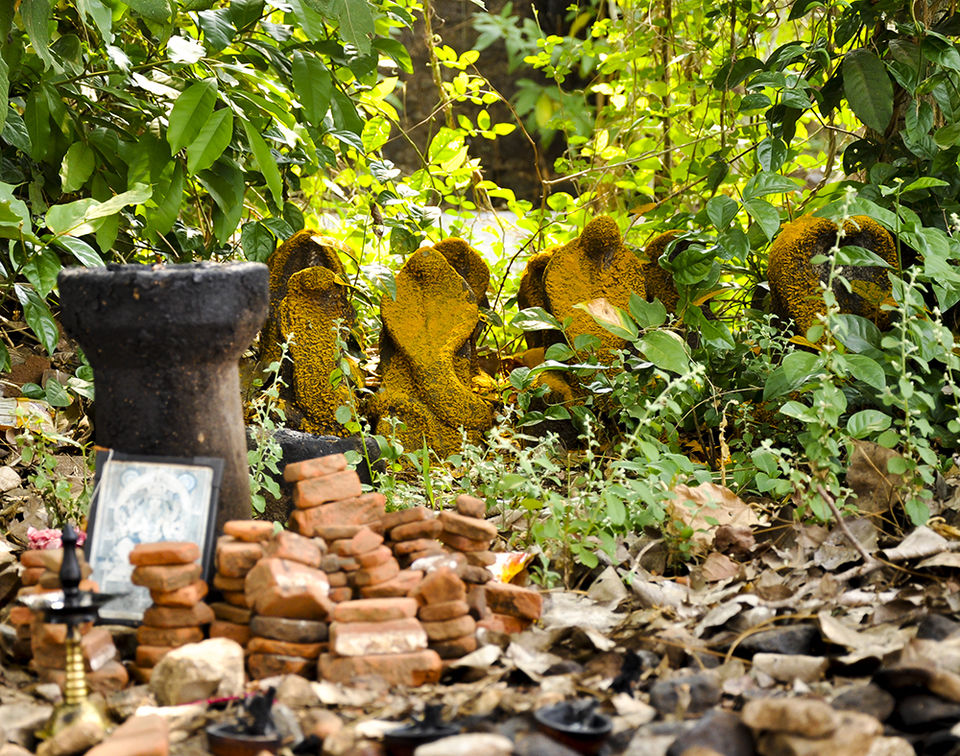 I also noticed many small stacks of rocks in this area done by devotees. People do it to get their wishes fulfilled but I feel it is done in order to shift our focus from the ordinary world to the Higher Self within, to calm ourselves so we can connect to God.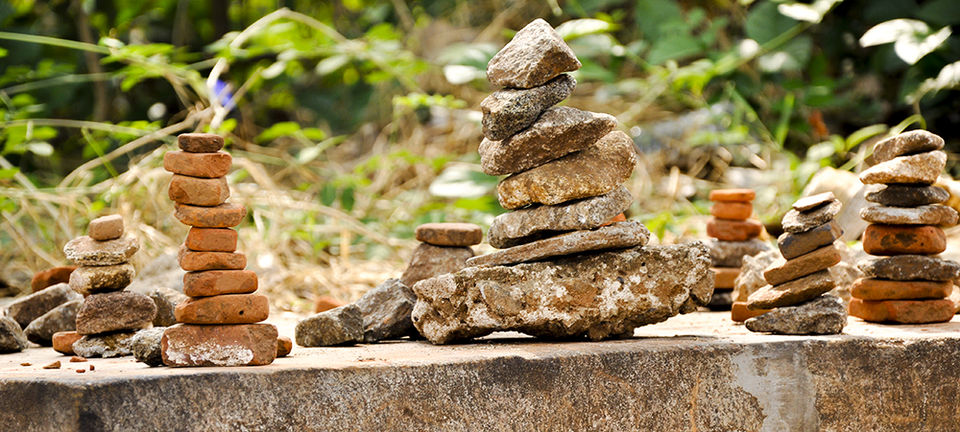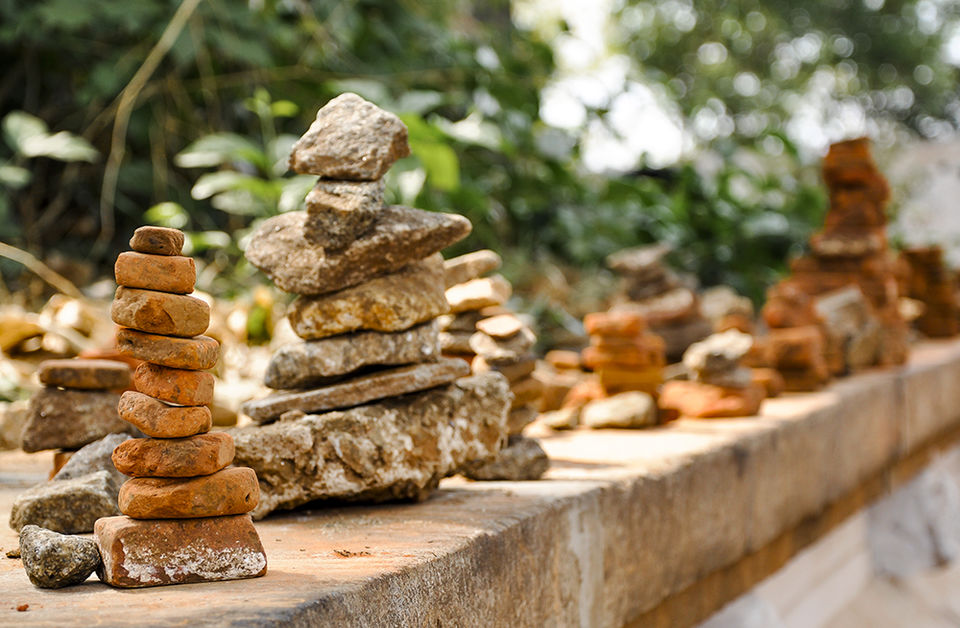 I also met a sweet little kitten there who got really frightened with the sound of my camera & tried his best to scare & shoo me away.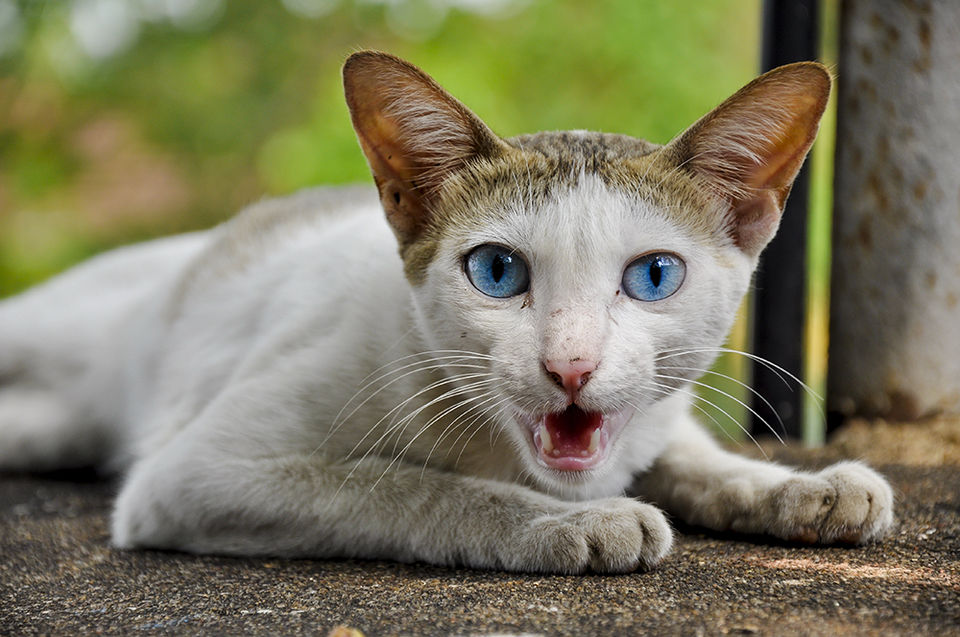 I must share here that I am an ardent animal lover & finally was able to at least calm the baby! The next photo tells you about my genuine effort! :) :)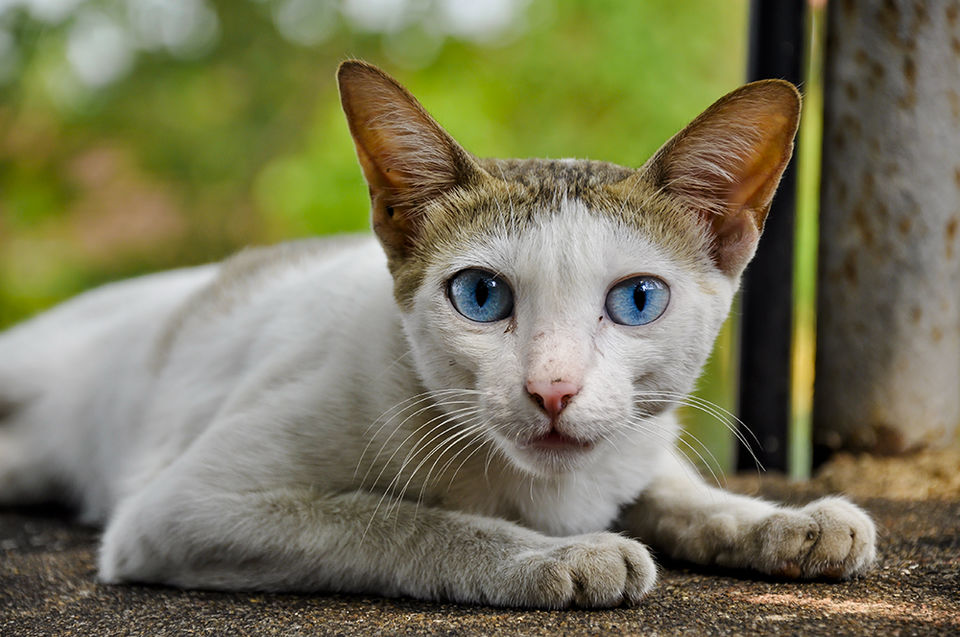 Finally, as we came out of the temple we saw a van full of Kerala saris. I didn't buy any but yes, took a few pictures to add to my journal.