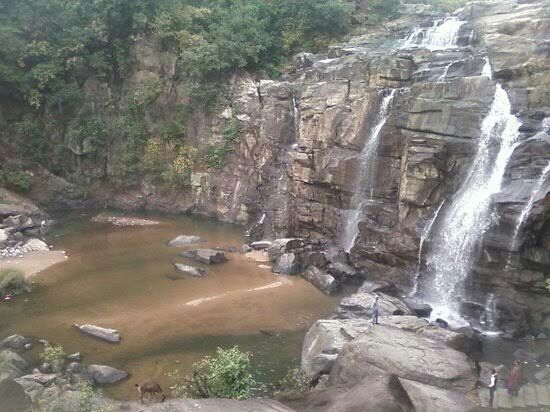 Ranchi is a city surrounded by forests,beautiful hills and falls. There are so many beautiful falls. It's just like nature has been so generous to this place that it has gifted the city with the natural beauties no matter which direction you go. North, South, East and West every where you will find iconic places to hang around with your friends and family. This was my experience to one such location where I had been with my friends.
Jonha Falls, this a beautiful falls located at small village called Jonha. Its around 45 kms from Ranchi. You can start the trip on bike at around 8 am.
On the way there are lots of small dhaba where you can have breakfast.
The way to Jonha is fully covered with forests on both the side of the road. It nearly takes 1.5 hrs to reach the spot.
Once you reach the spot, you can see dense forests all around. You can park your vehicle and then you have to walk down the steps to reach the falls.
Its so mesmerizing view and the sound of the falls. Its a complete meditation. You can go near the falls as the water is not deep. You can have photo shoot at the place where water is falling.
Enjoy the bath in chilled fresh water and then sunbathing on the rocks.
Don't worry about lunch. There are so many shops above near parking lot where you can have snacks, tea, fast food,roti and chicken. Its yummy made totally dehaati style.
Friends do visit this place. It will really energize you and refresh your mind and body. 👍