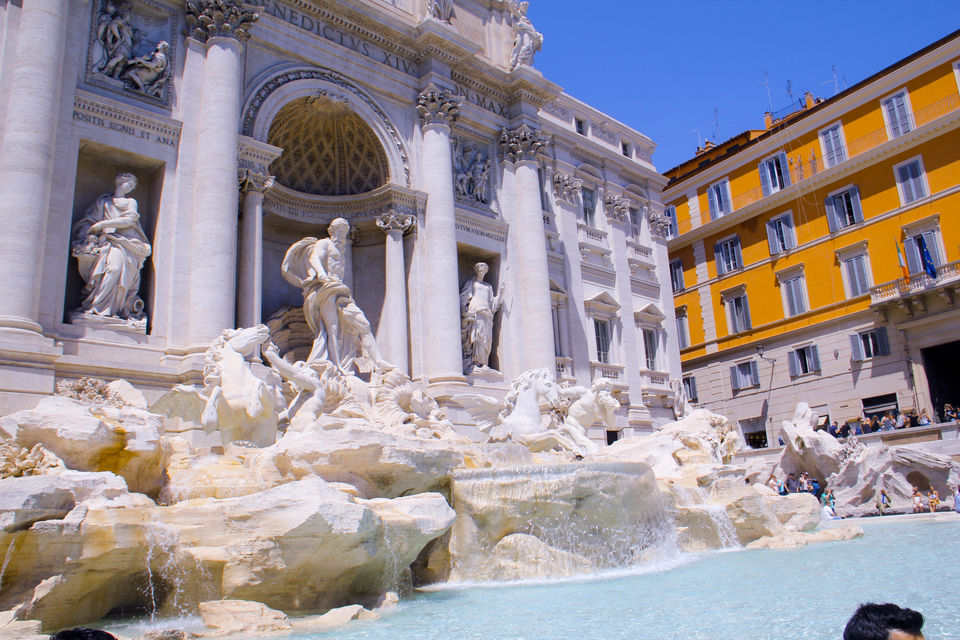 Rome was the first city on our exciting & elaborately planned vacation. This was our first time in Europe & we were excited, nervous, but mostly very happy!
Where we lived
We lived in Hotel Colours in Rome, the price here was a bargain when we booked it & most importantly it was just a 10 minutes walk away from the nearest metro station. This neighbourhood was also just walking distance from The Vatican! The last part made us go for this hotel, as many warned us that the taxis are very expensive in Europe (they were right! More on that later) & walking or metro is the best way to get around.
Must-see Sights in Rome
Colosseum- This is a no-brainer, but you mustn't miss this! And also, if you're going in the peak season like we did, make sure to pre-book all your tickets online. Otherwise, standing in heat in long lines isn't much fun! We felt lucky to have just stood in the line for 10 minutes before we began our tour.
If you don't have a guide with you, or you don't want to spend moolah on the Audio tours as well, make use of the Rick Steves Guide of Rome. It is so precise, & so useful its almost like having a guide with you! We downloaded the entire Rome series & listened to the Tour of Colosseum with the help of Rick Steves. He took us through an entire tour of how this grand Roman amphitheatre was built and used. We were awestruck!