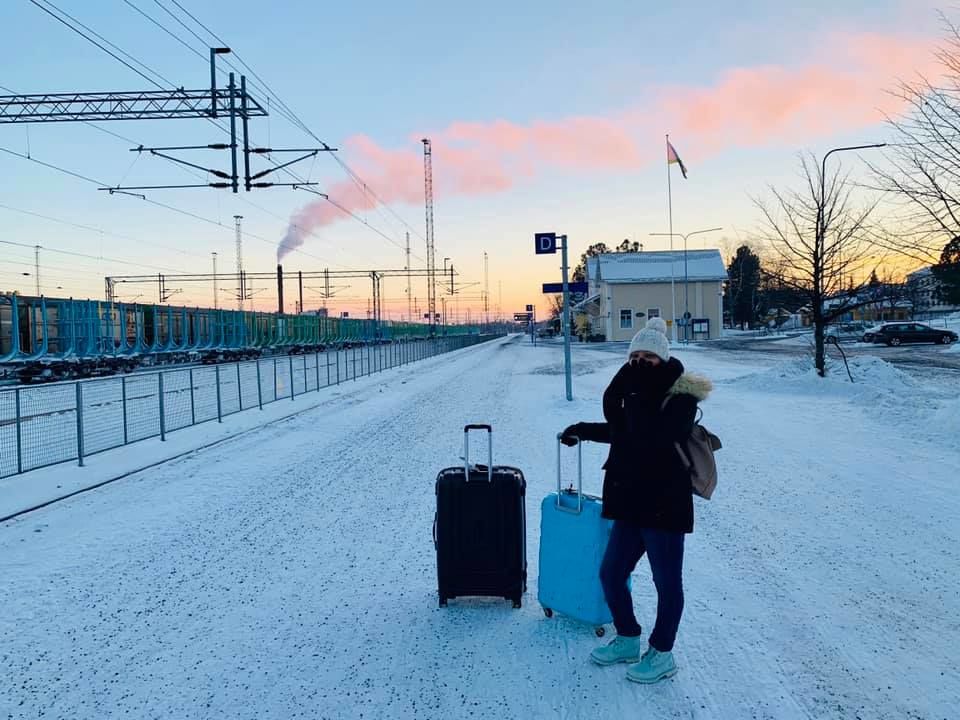 There is something about European Christmases that my husband and I absolutely love. No, we are not Christians but I went to a Convent school as a child. So, the affinity towards Christmas is not so surprising I guess!
Anyway, our love for European Christmases are so legit, that almost every year we make it a point to be somewhere in Western Europe in December.
This trip to Finland was one of our most impromptu trips, ever. About 5-6 days before the date on which we eventually travelled, we were casually having a conversation over dinner, which led to the two of us looking at flight tickets. Helsinki seemed like a good deal, so we booked the tickets, completely on a whim, with no plans or research.
Obviously, the next few days were spent on planning our itinerary, booking some inland trains and flights, making some hotel reservations and most importantly, buying some heavy duty winter clothing, including snow shoes! BTW, we absolutely recommend Timberland for these kind of boots.
We landed in Helsinki early morning on Dec 20. Our flight was at a super weird time, so we spent the early part of our day catching on some much needed sleep. In the evening, we walked around the city and did two of my most favourite things- explored the Christmas markets and drank Gluhwein.
The Christmas market in the pictures, is located at the Helsinki Senate Square just below the famous Helsinki Cathedral. It is usually open until December 22. In this market, you will find local food and snacks. Finnish handicraft and souvenirs can also be bought here.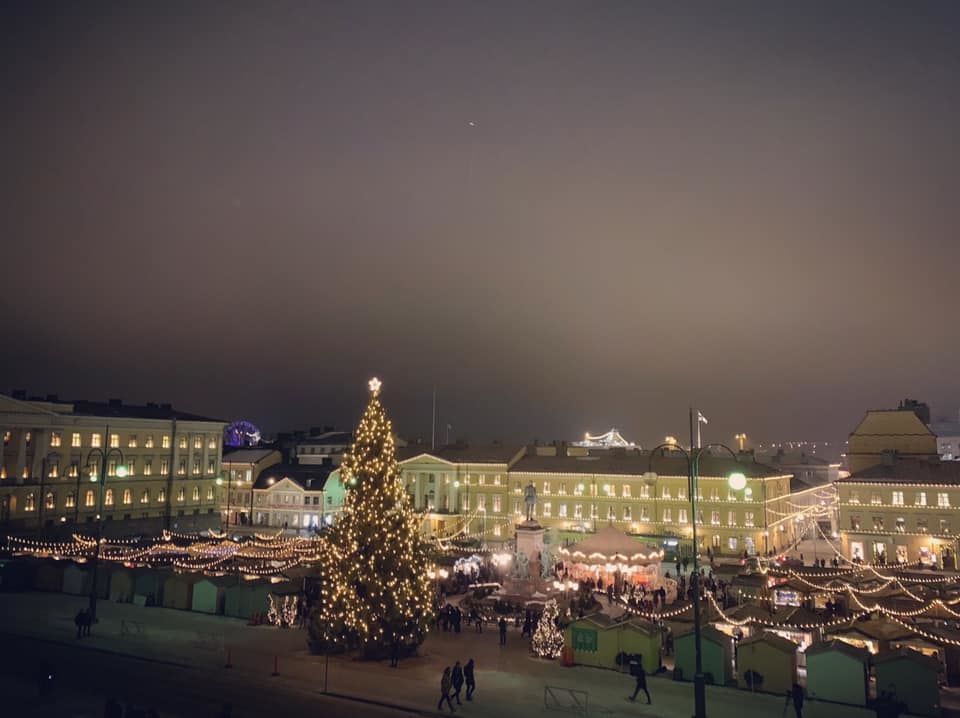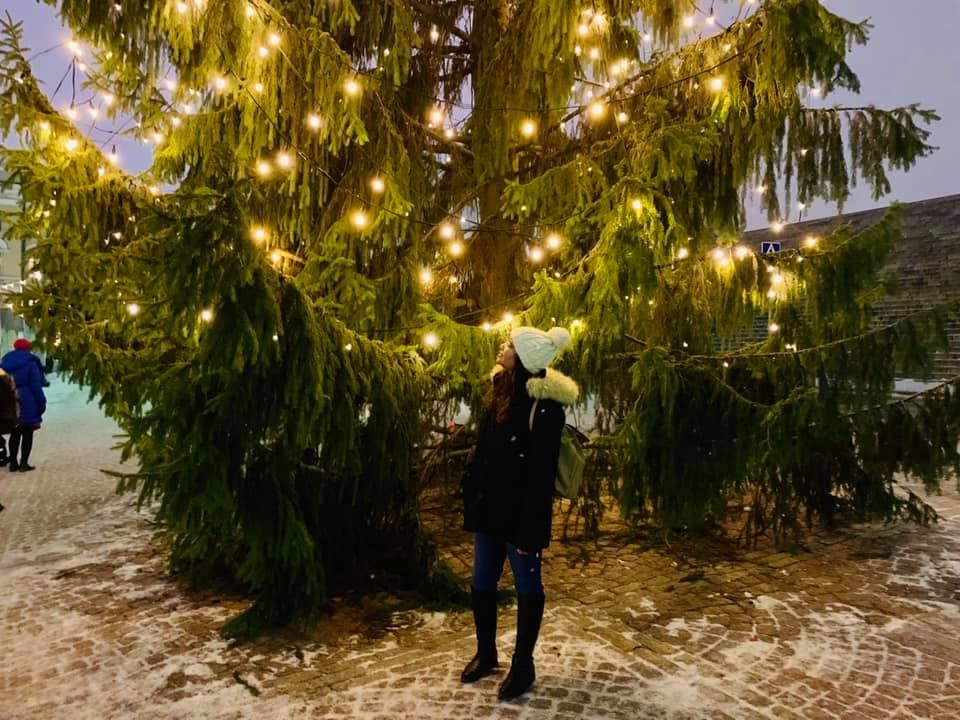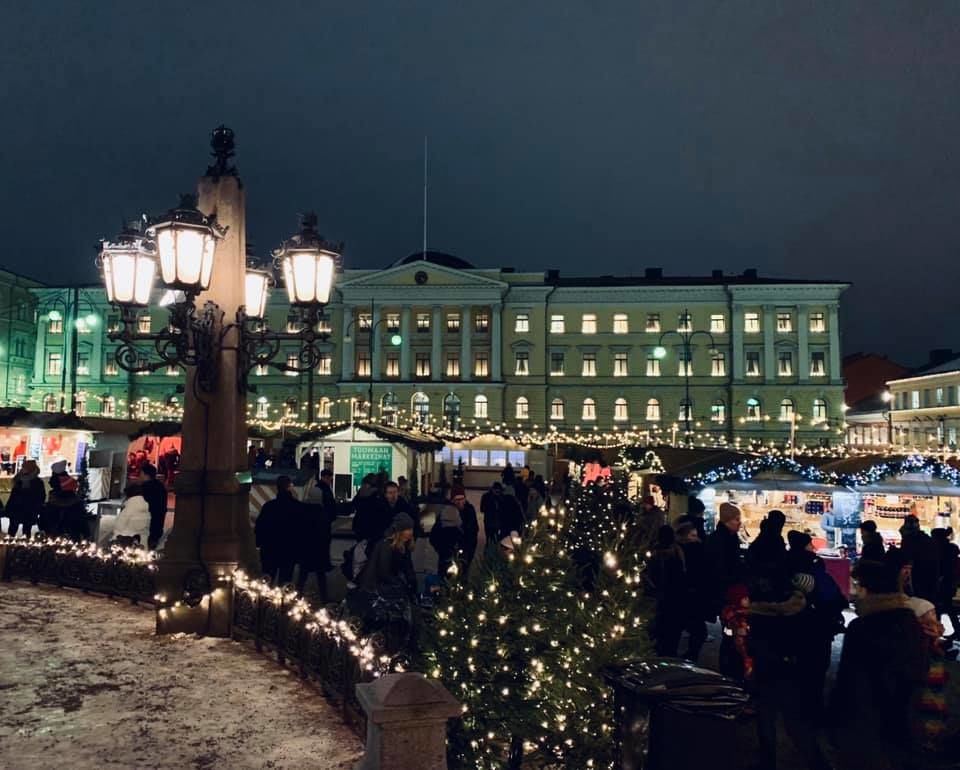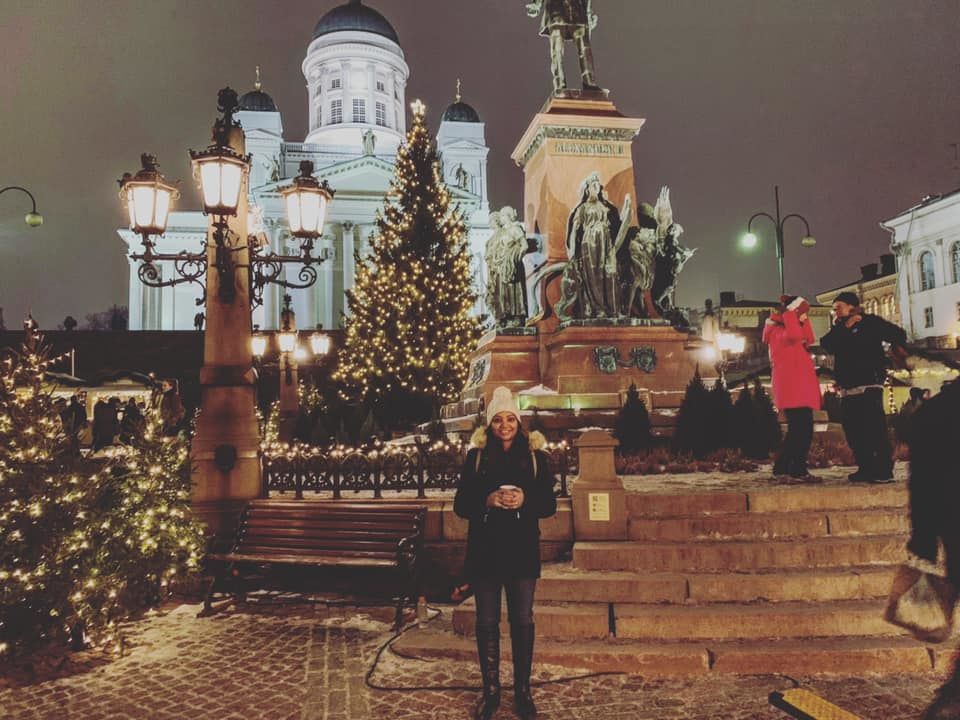 From Helsinki, we proceeded onto the most exciting part of our trip- Finnish Lapland! Our first stop in Lapland was Kemi. We chose Kemi because of a very special reason. I will share more on that in my Day 3 post.
Kemi is a small little sleepy town with nothing much to do as such. We did try out a few activities like chasing the northern lights (epic fail!), sledging over a frozen river, eating lunch at Santa's post office and sailing on the icebreaker sampo (more details in my Day 3 post).
This was also the first time we experienced -28 degrees centigrade and how it feels to wear 6 layers of clothing!
Pro tip: Go to Kemi only if you'd like to sail on the icebreaker sampo, which by the way, is one of its kind! There is no point trying to see the northern lights here. They are way clearer up north, towards Saariselka.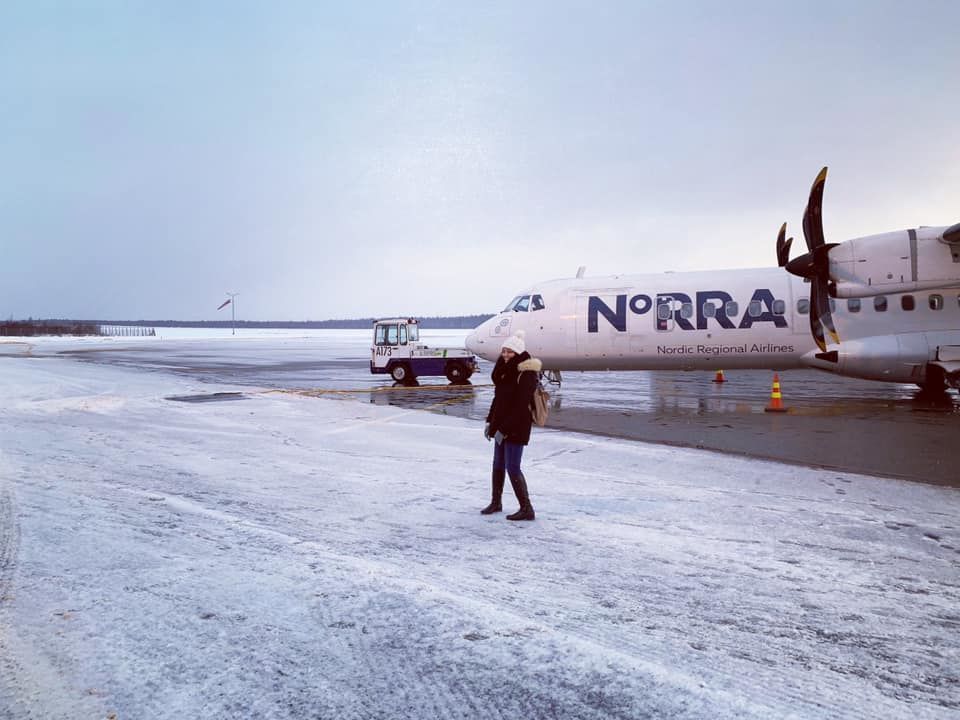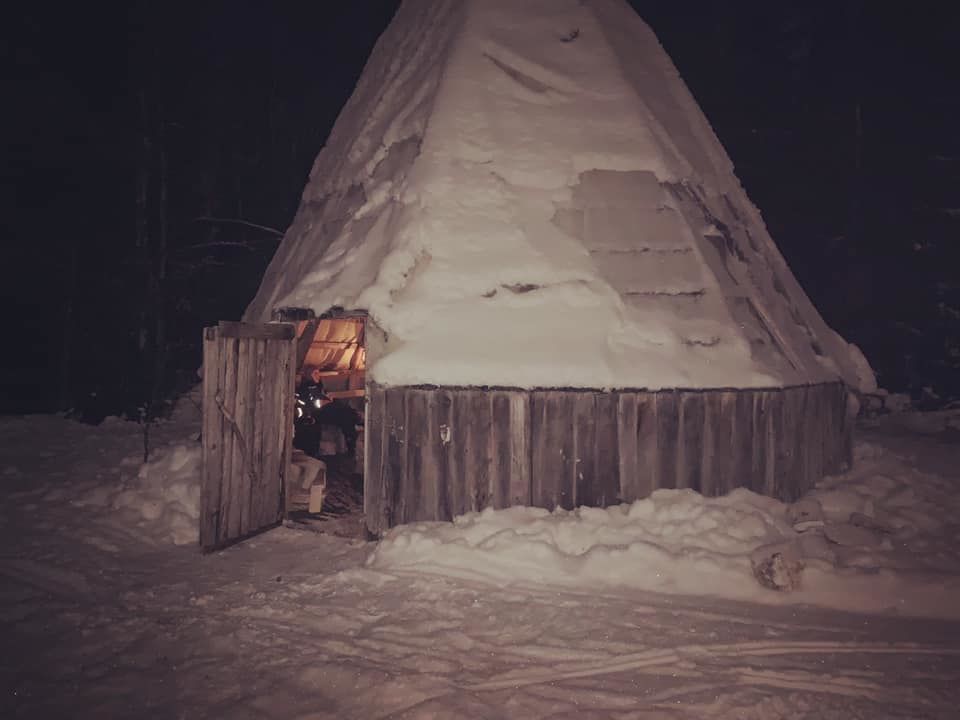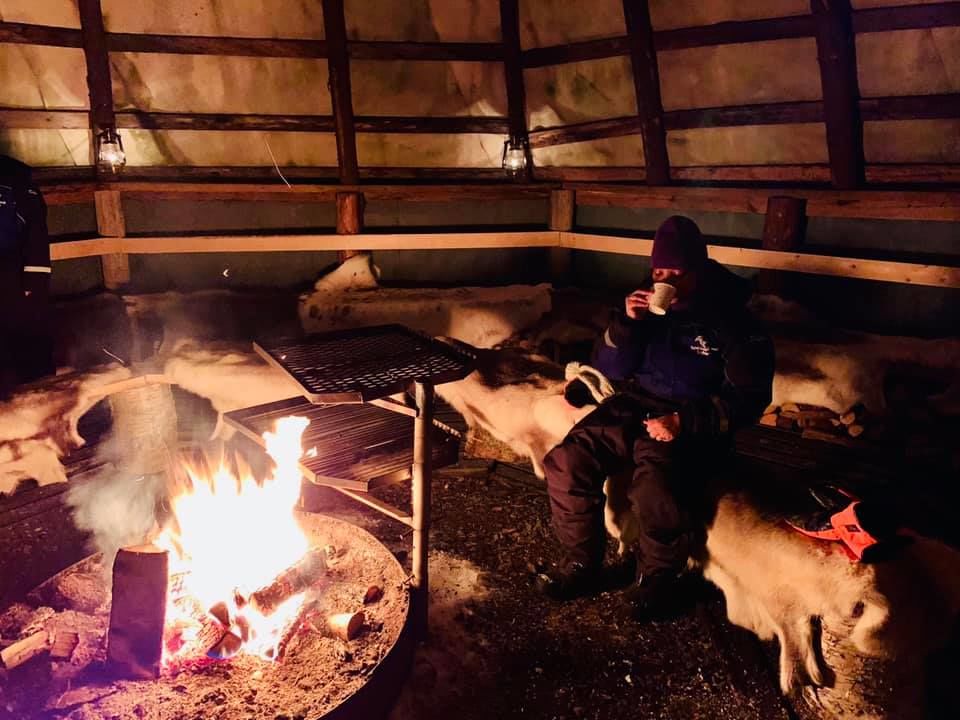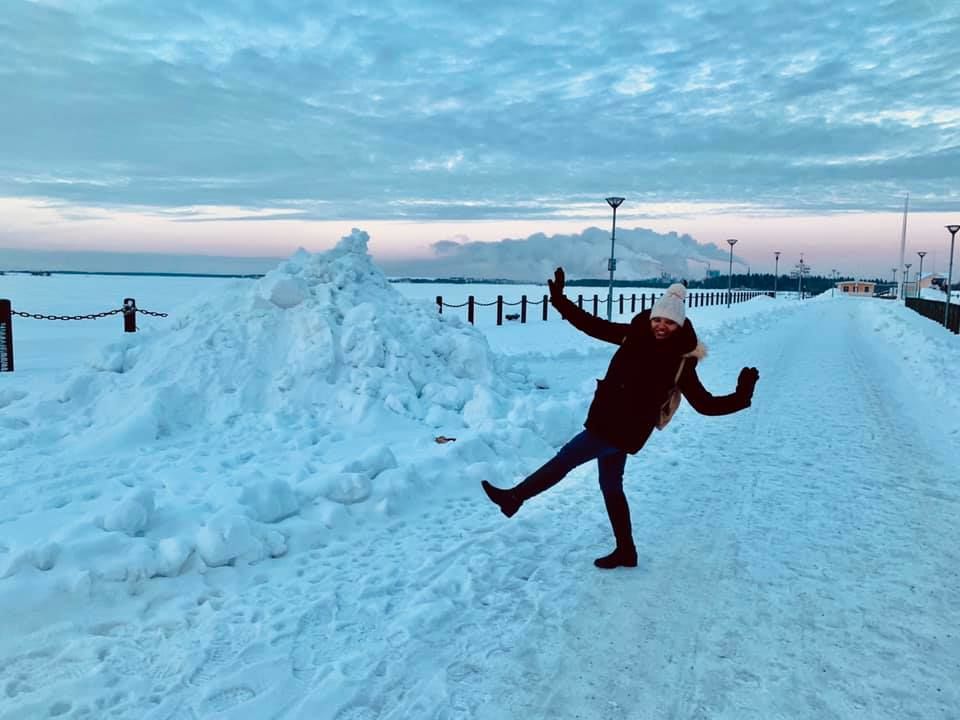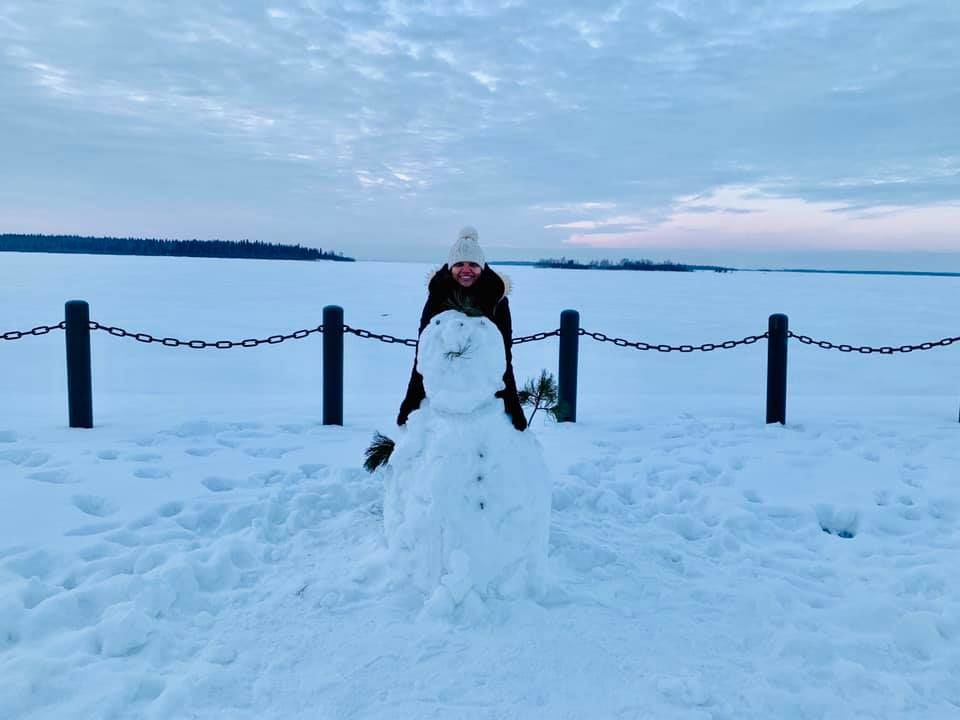 This was our second day in Kemi and we went sailing on the Icebreaker Sampo. Let me tell you a bit more about the Icebreaker Sampo.
Operational since the early sixties, Sampo ploughed open the frozen seas of Finland for trade vessels for 25 years before ending up as a tourist attraction in the northern port town of Kemi in 1987. Sampo quickly became popular with both locals and tourists. Why?
Tell us, how many regular people have the chance to board an icebreaker and witness it in action?
The ship has been maintained in all its past glory. Additionally, apart from experiencing the ship breaking through the ice, you also get a chance to swim in the frozen ocean. Yes, you heard it right!
If you can keep your fears at bay, this is a once in a lifetime opportunity. You do get a waterproof and cold-proof swimsuit and off you go floating! The only instruction that's given to you is to save your bare face from the icy cold water.
If you ever go onto this ship, please be very careful while walking on the open icy deck. There is hardened ice which is very, and I repeat, very slippery. I slipped twice but thankfully, there was no "man overboard" situation! That being said, it was an amazing experience.
We booked this Sampo tour through The Kemi Tourism Ltd. Their website is called Experience365.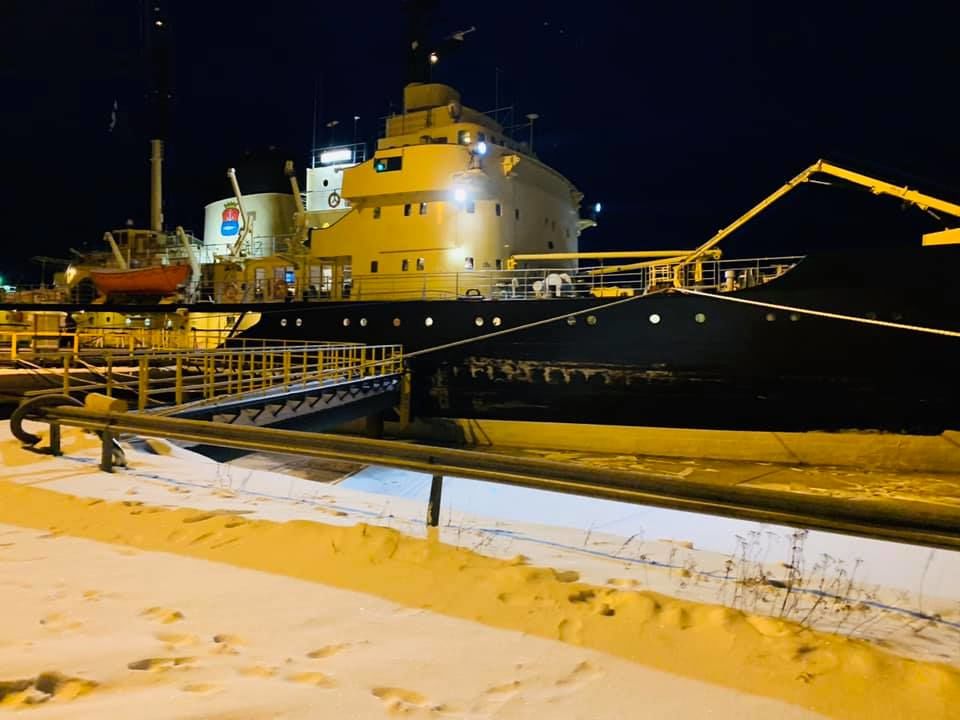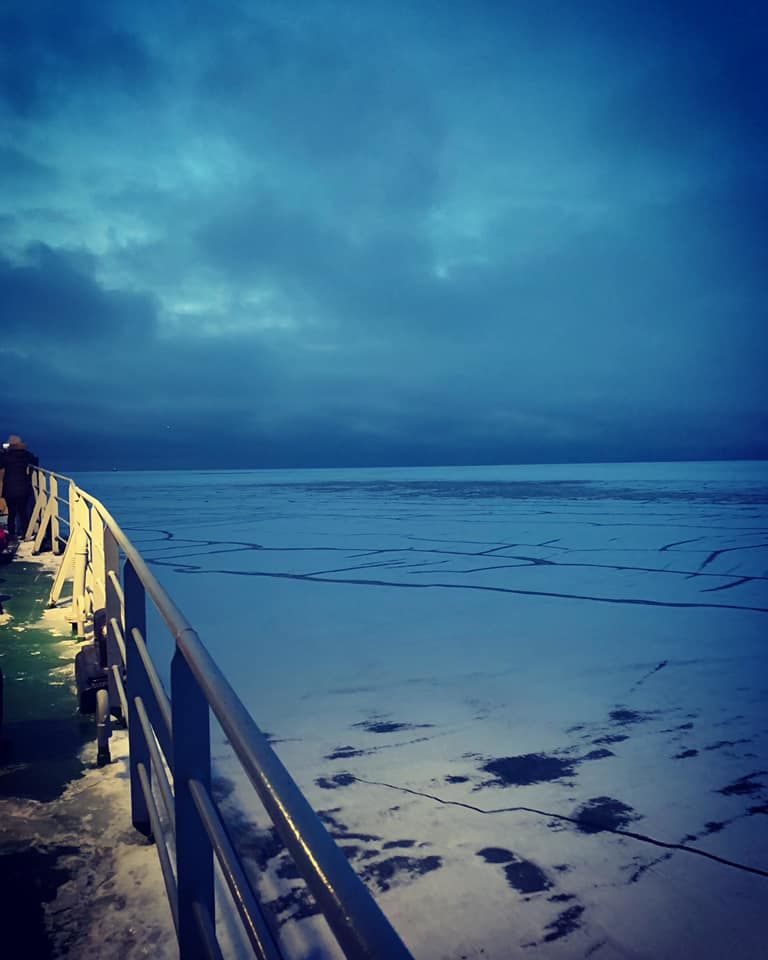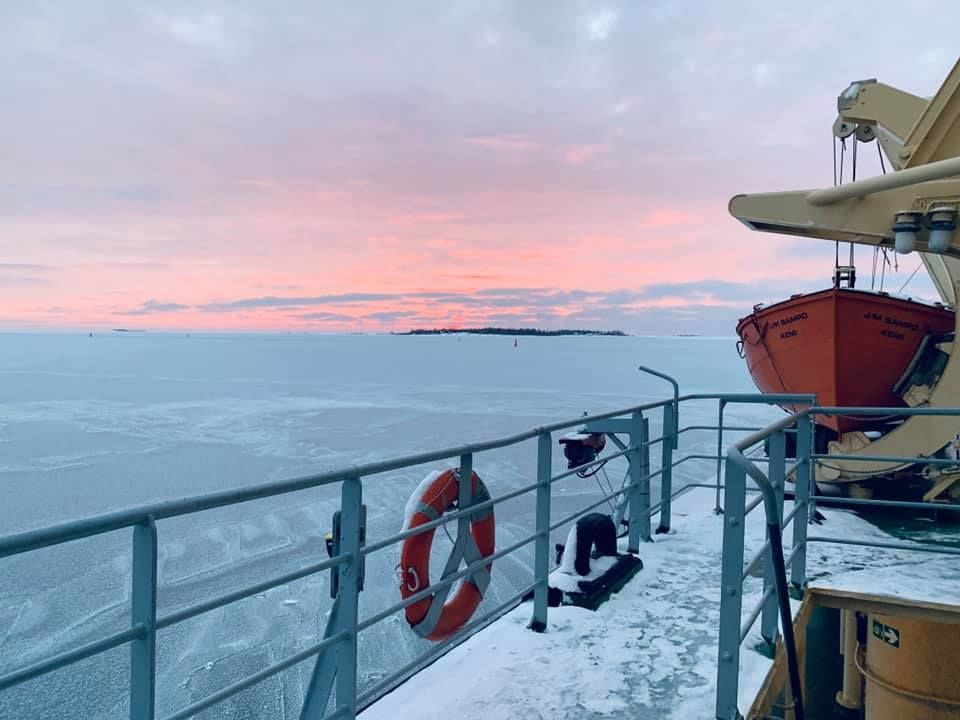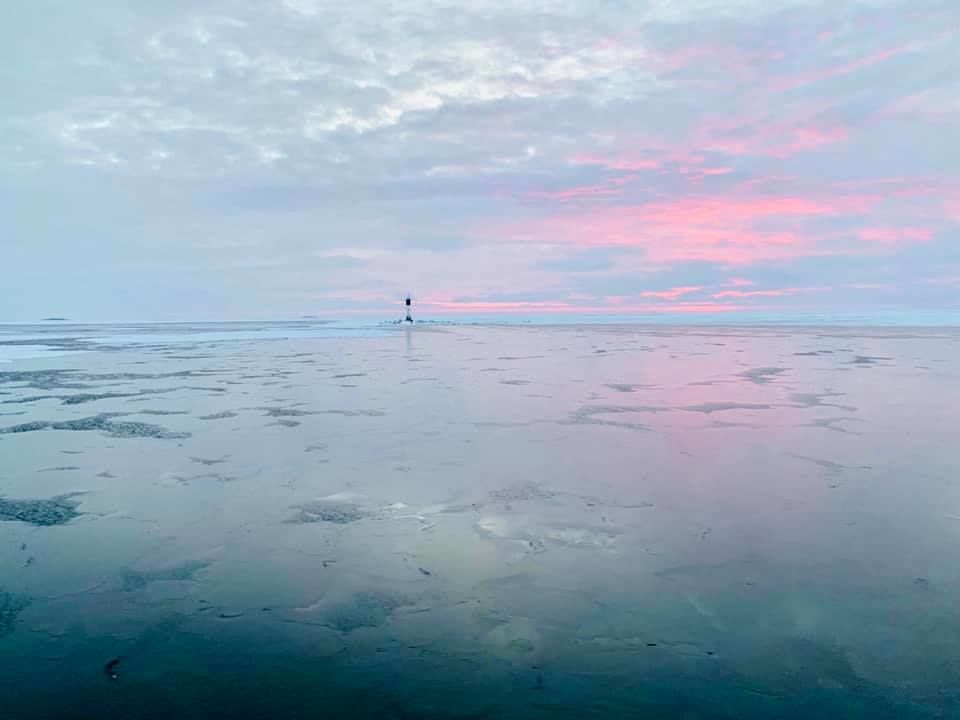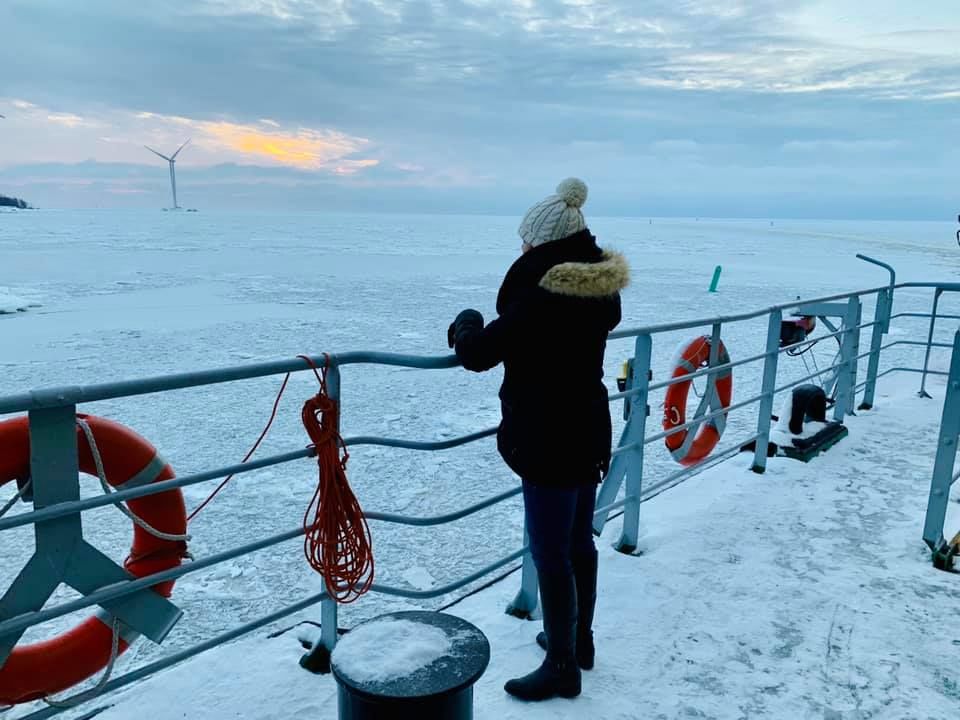 We were so looking forward to Rovaniemi. Apart from Santa, Rovaniemi is famous for skiing, husky and reindeer safaris and several other winter safaris. Rovaniemi also has a vibrant town centre, which was a saving grace for us.
Now we had anticipated that Finland would be super COLD in December but we still ended up underestimating it.
We carried all our winter gear but we still struggled to keep our face all bare, especially in the evenings. On enquiring with a local, we were advised to buy this thing called balaclava. It is like a mask that covers your face nose down to your neck. It is usually made of warm material and is crucial if you plan this kind of a trip. We could not find any store in Kemi to buy these, so imagine our joy when we found a mall in Rovaniemi!
The Rovaniemi town centre was very charming. We found some really cute souvenir shops and had the best rye bread, reindeer and bear meat at this restaurant called Nili.
Also, on our first evening here, we did a husky safari. It was so cool to visit the husky farm, play with them and then go on an hour long ride with them, sledging through the countryside. We were also served cookies, coffee, hot chocolate and gluhwein after the ride and were given a demo on how the huskies are trained in the farm.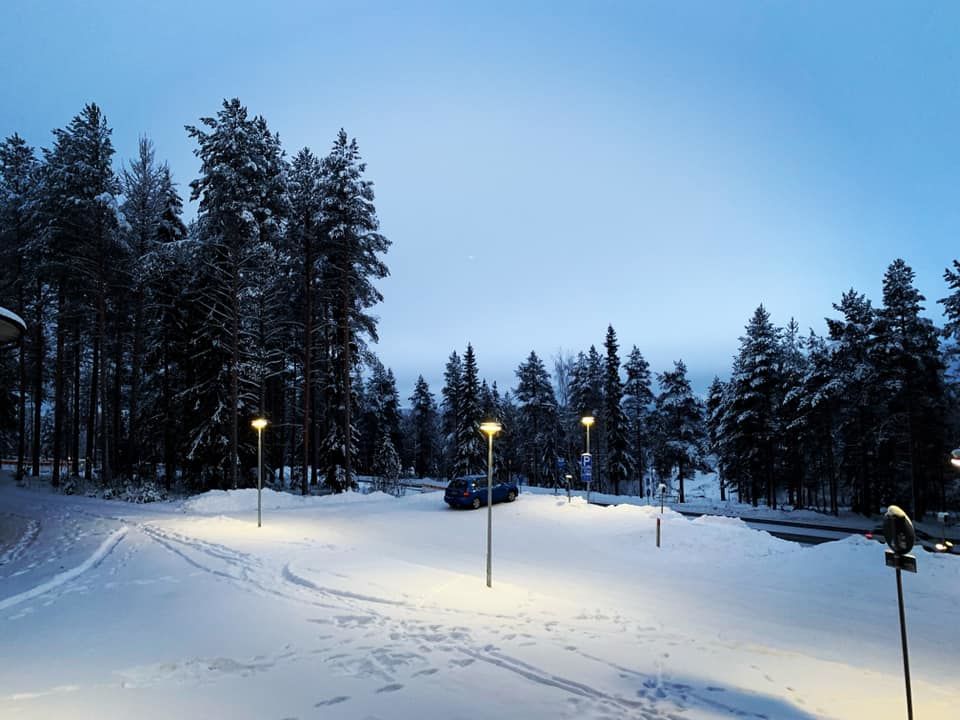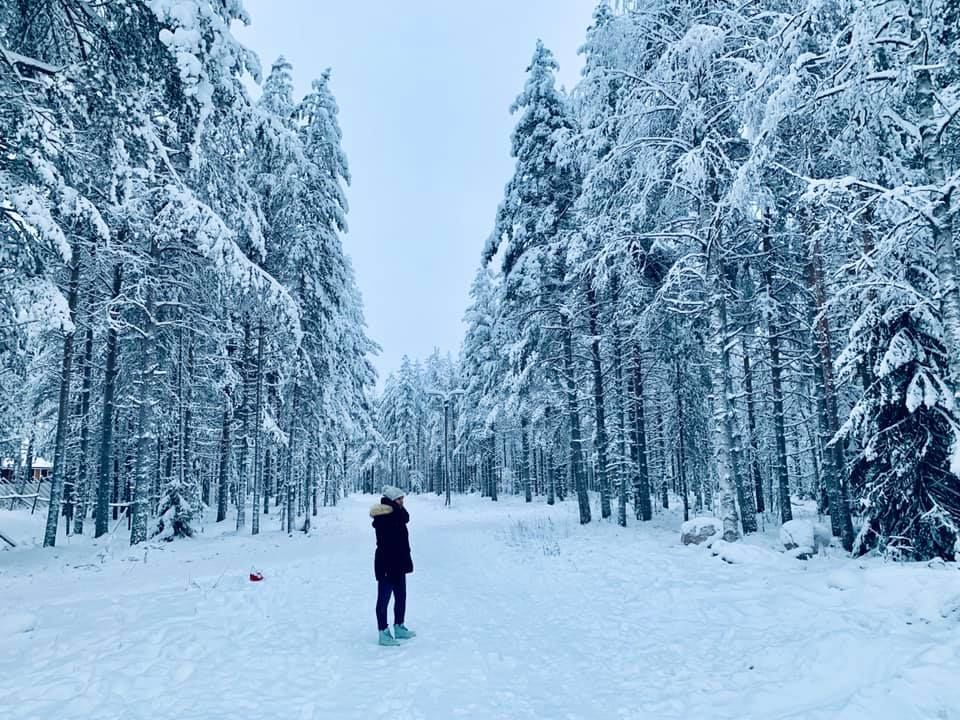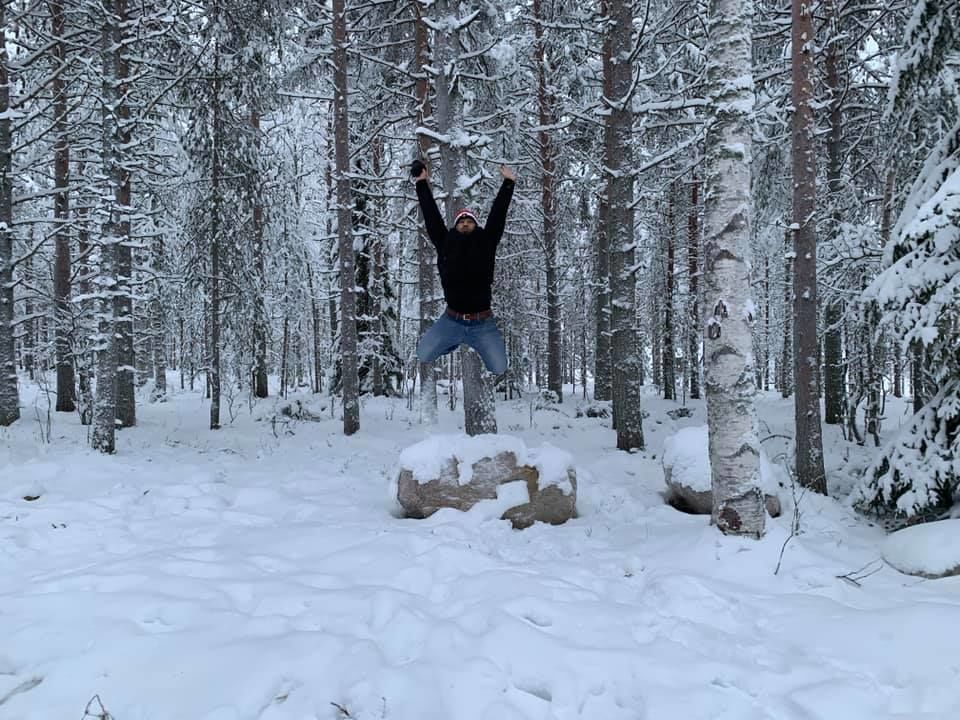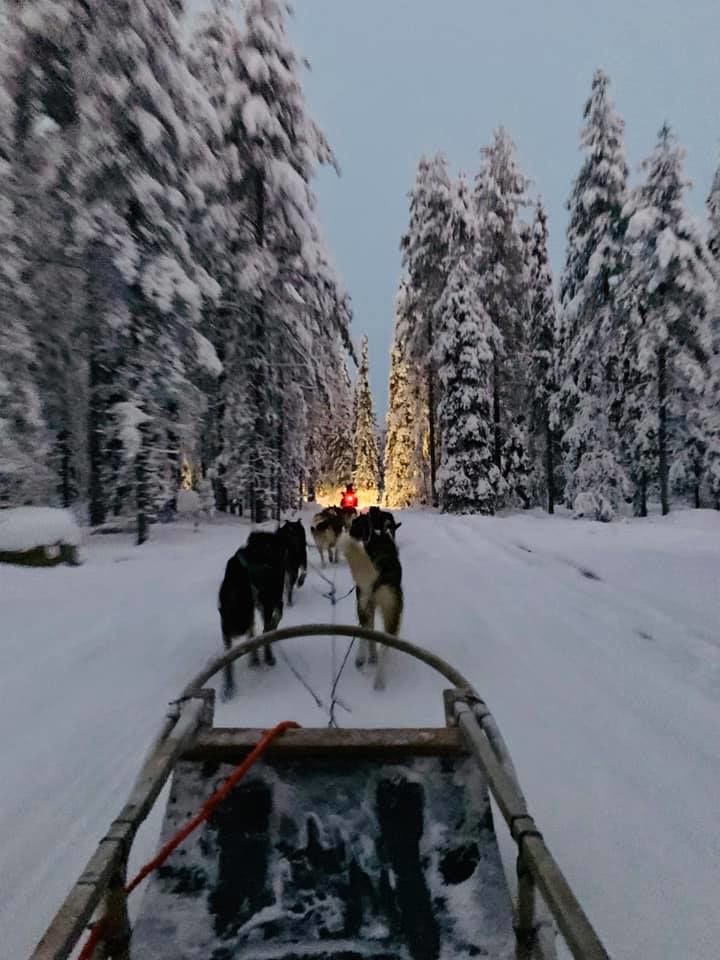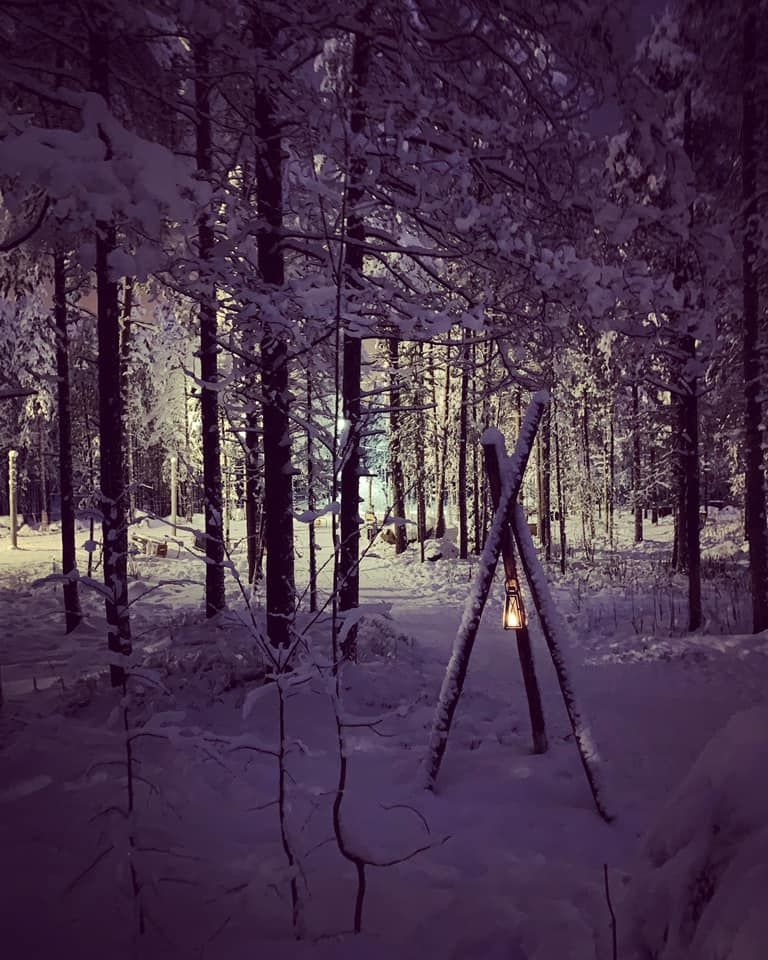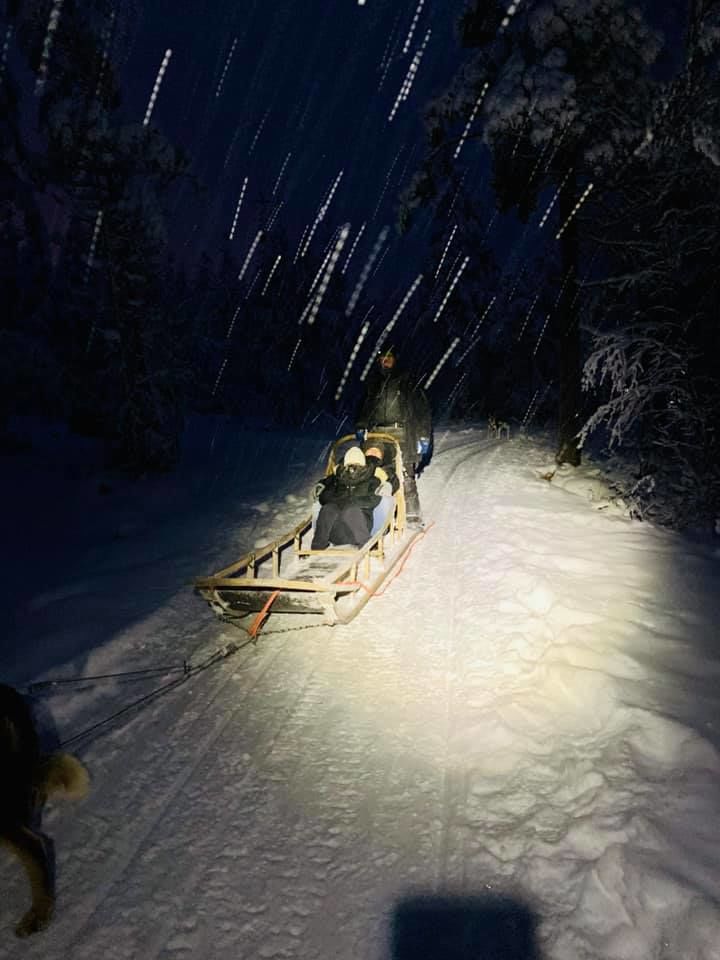 My love and fascination for Santa Claus goes back to my childhood. I used to write down a list of my innocent wishes and slip it under my pillow. Mum would sneakily take it out and try to fulfil some of the "sane" ones written on it. And I would happily believe that it was indeed Santa who had given me all those gifts for being a good girl throughout the year.
But of course, as I grew up, I gradually outgrew this fallacy. However, the magic of Santa never really left my heart.
One of the main reasons of coming to Rovaniemi was to meet this old man in his own village and we were there on Christmas eve and I cannot tell you how beautiful it was!
Obviously, it is touristy but no one can deny the magical atmosphere. There are reindeers and snowmen and Christmas trees and lights and snow and carols.
Best part? It is open all through the year!
If you plan a trip to Santa's village in Rovaniemi, don't miss a chance to check out the actual line of the Arctic circle.
Also, if you decide to say hi to Santa, like we did, make sure that the first thing you do upon reaching the village is to get your token. Your token will have the time slot during which you will need to go back to the main building and queue up to see the Santa.
And please don't underestimate this. You cannot even imagine how many people patiently queue up for hours, for a two minute long meeting with this old man!
Heads-up: This gets even crazier around Christmas! So, plan your trip accordingly.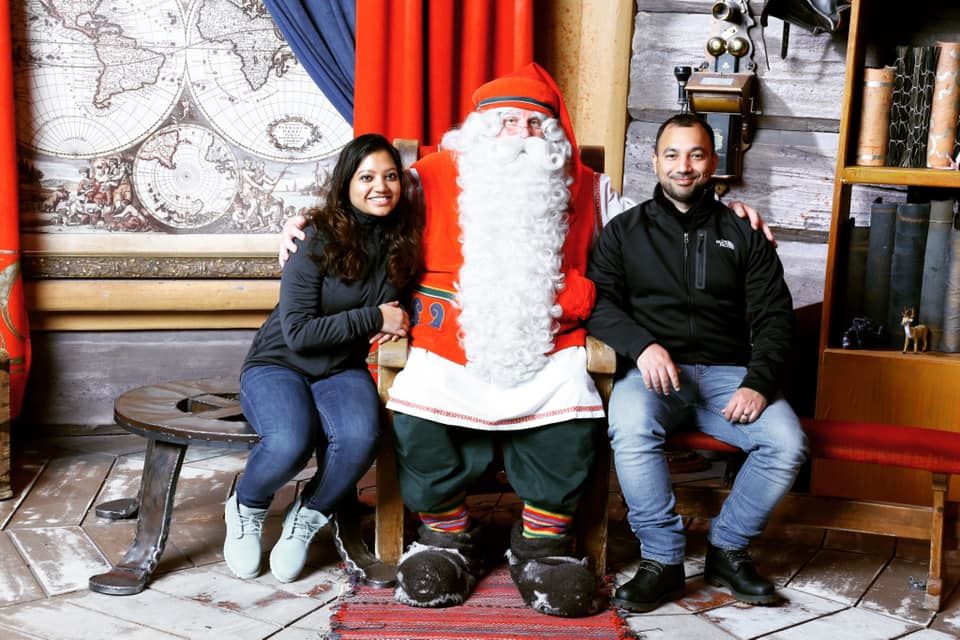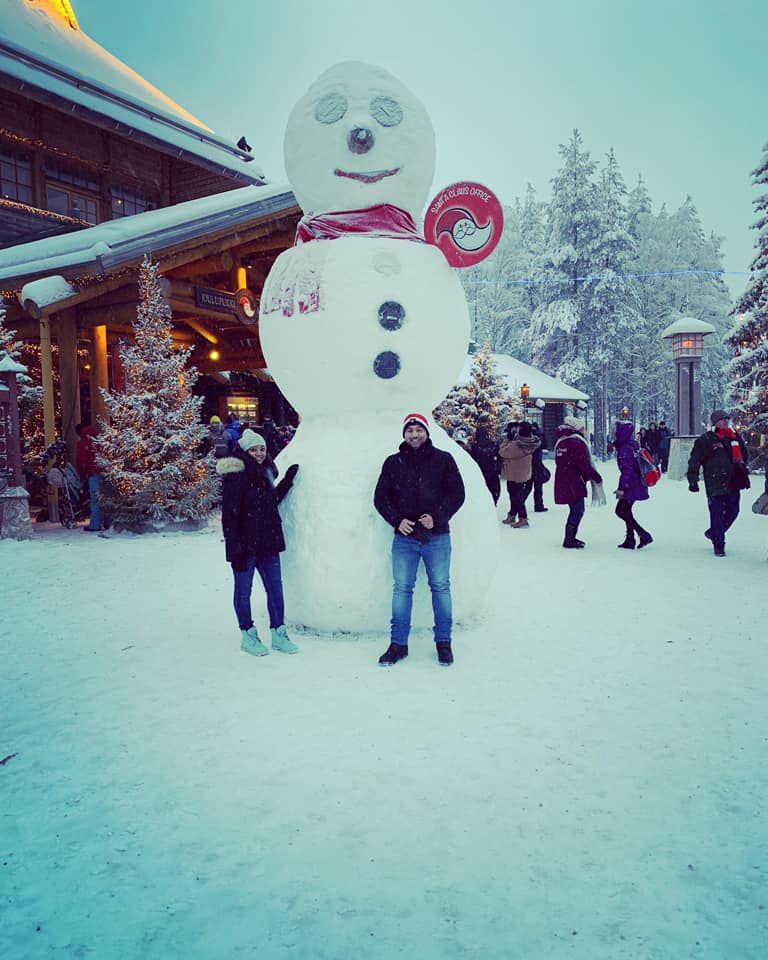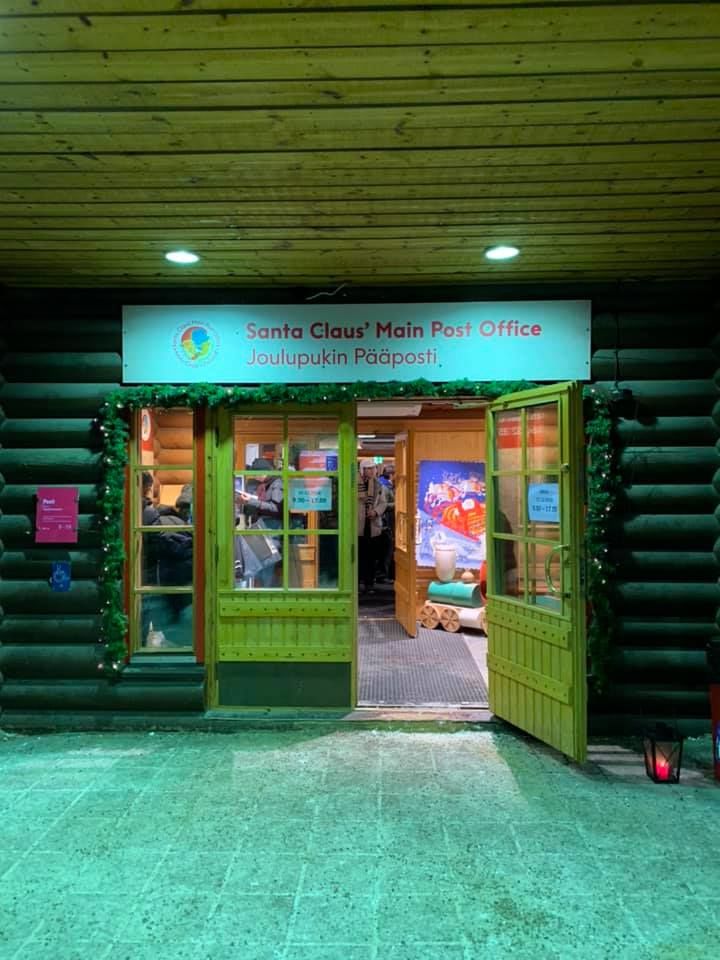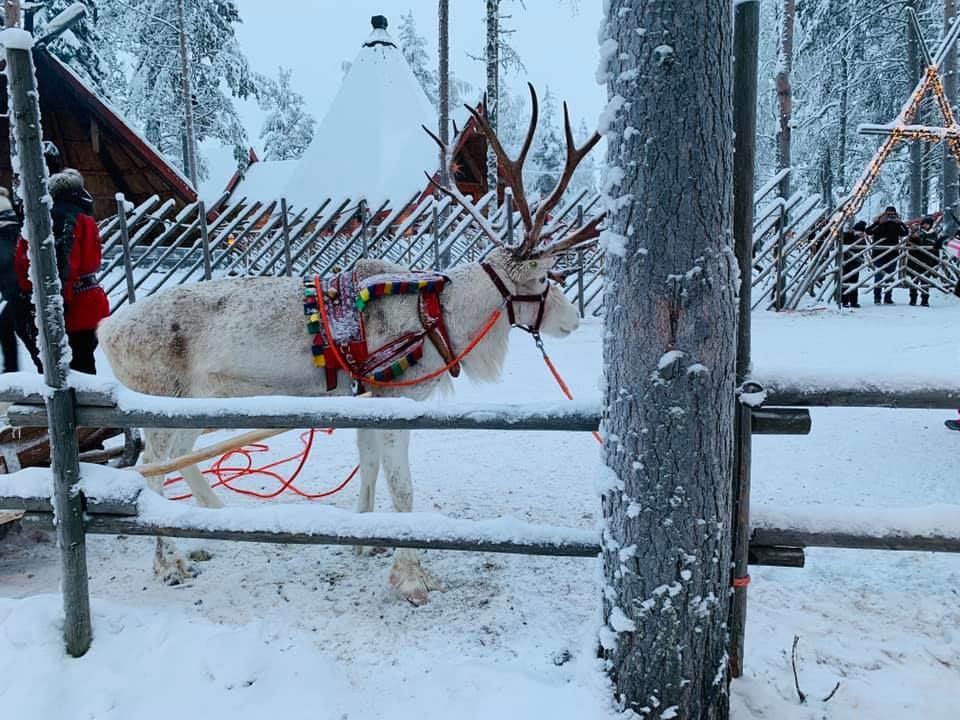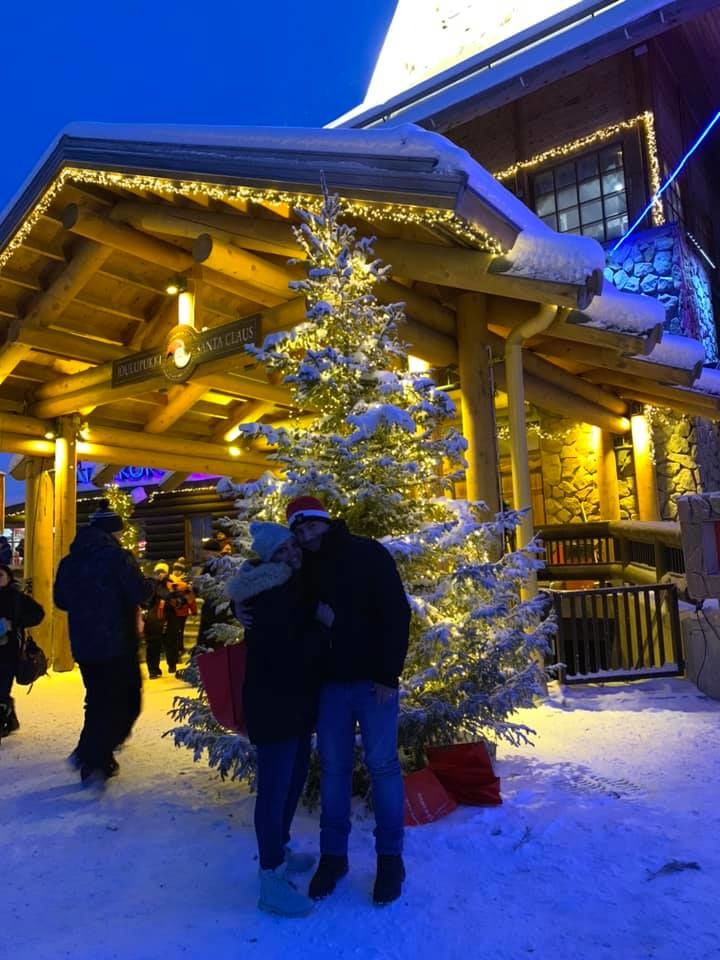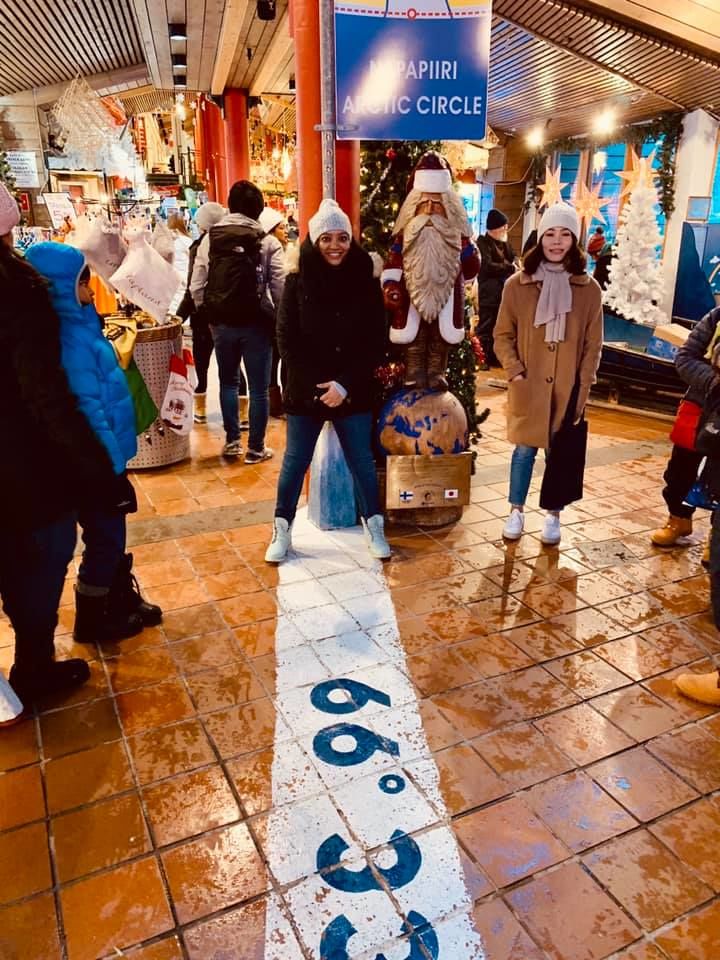 We possibly could not have left Finland without trying to chase the Northern Lights.
And that led us to our next destination up north- Saariselka!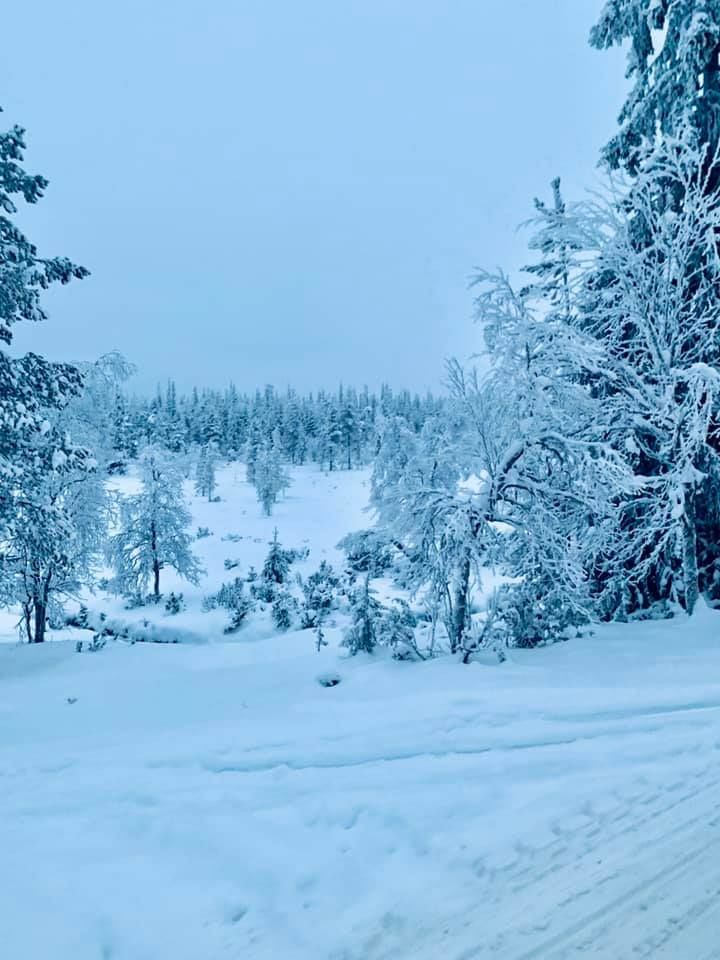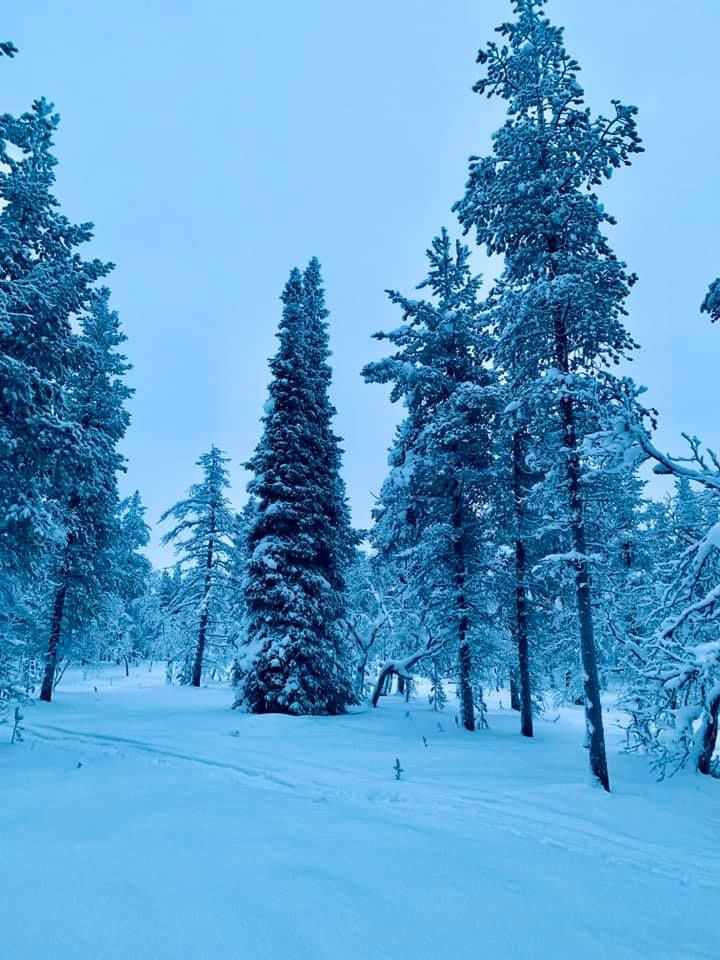 In Saariselka, our plan was to chase the Northern Lights, and go on a snow mobile safari!
Unfortunately, we weren't very lucky as we only got a very faint teeny weeny glimpse of the elusive lights, but that also means that we will be going back again!
That aside, if you like snow and if you want to experience Arctic Tundra in all its glory, do not miss Saariselka!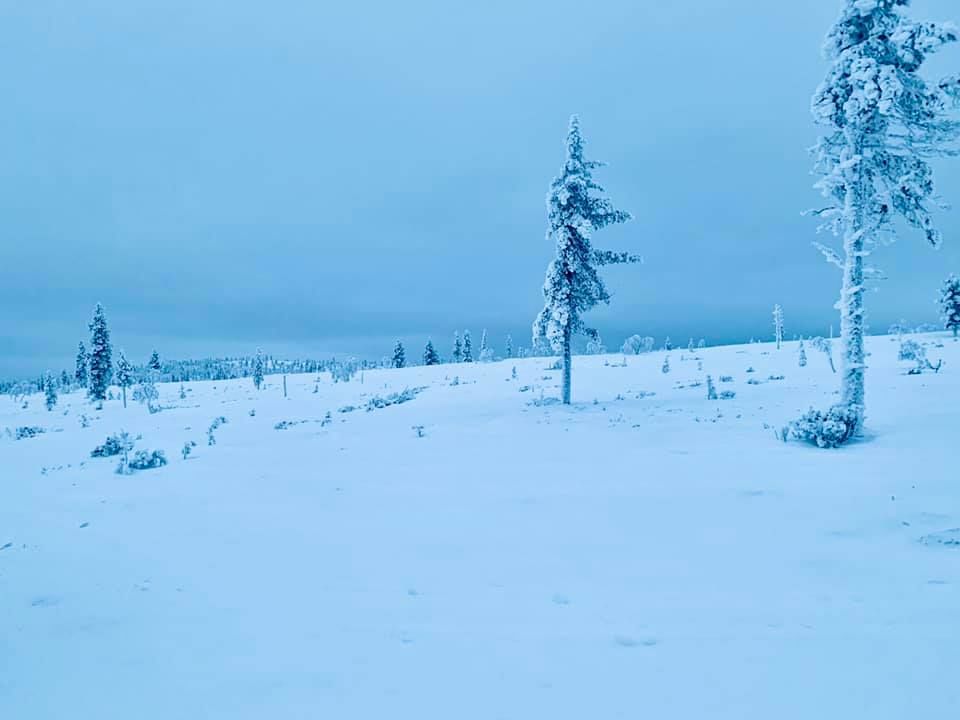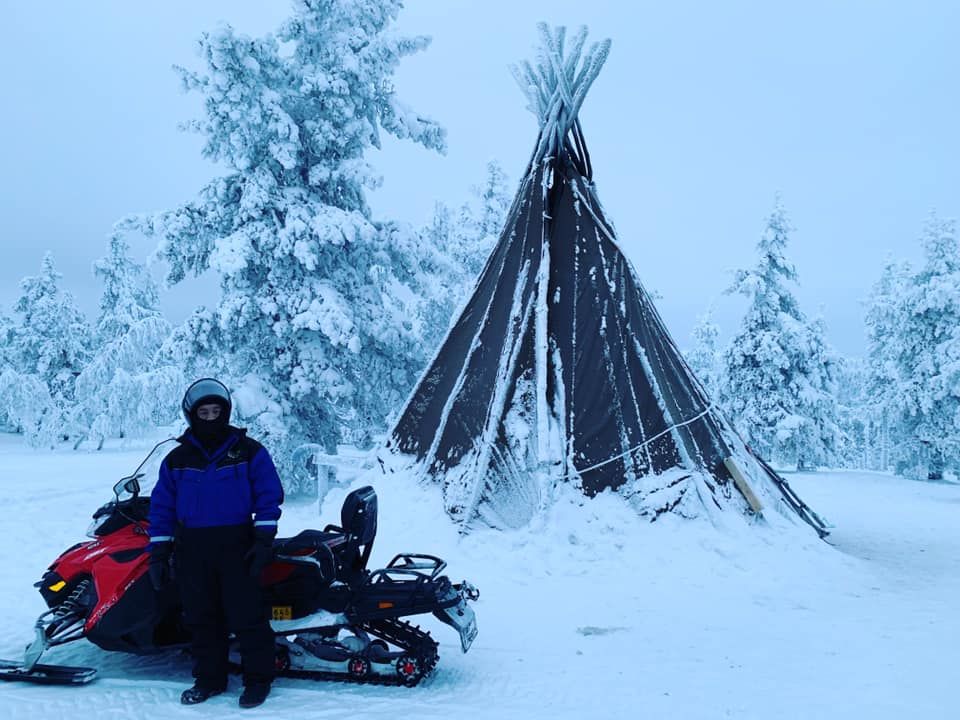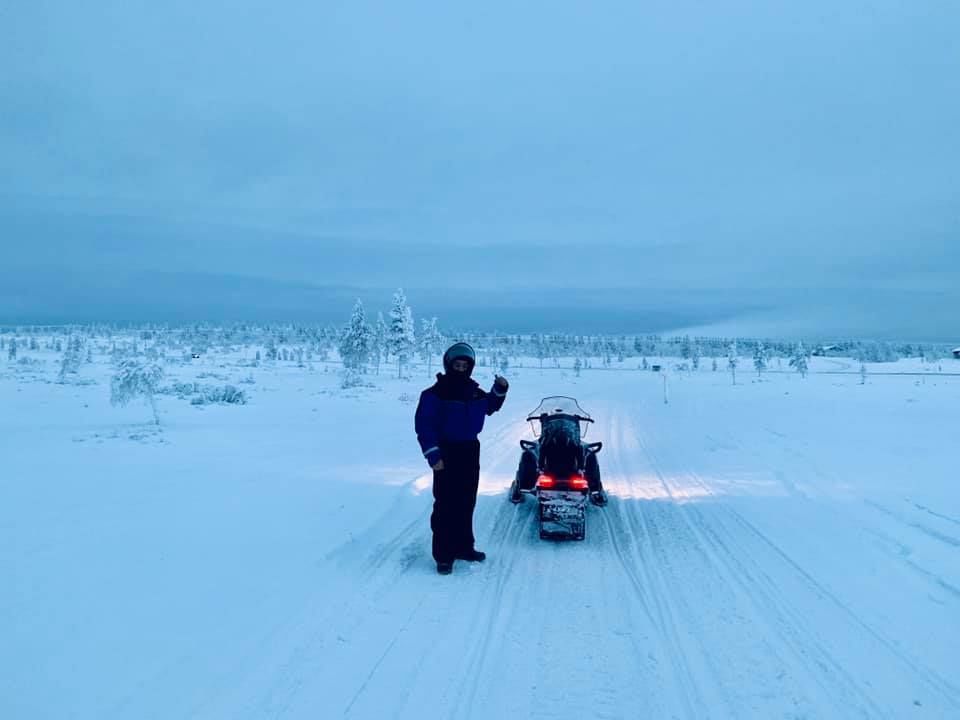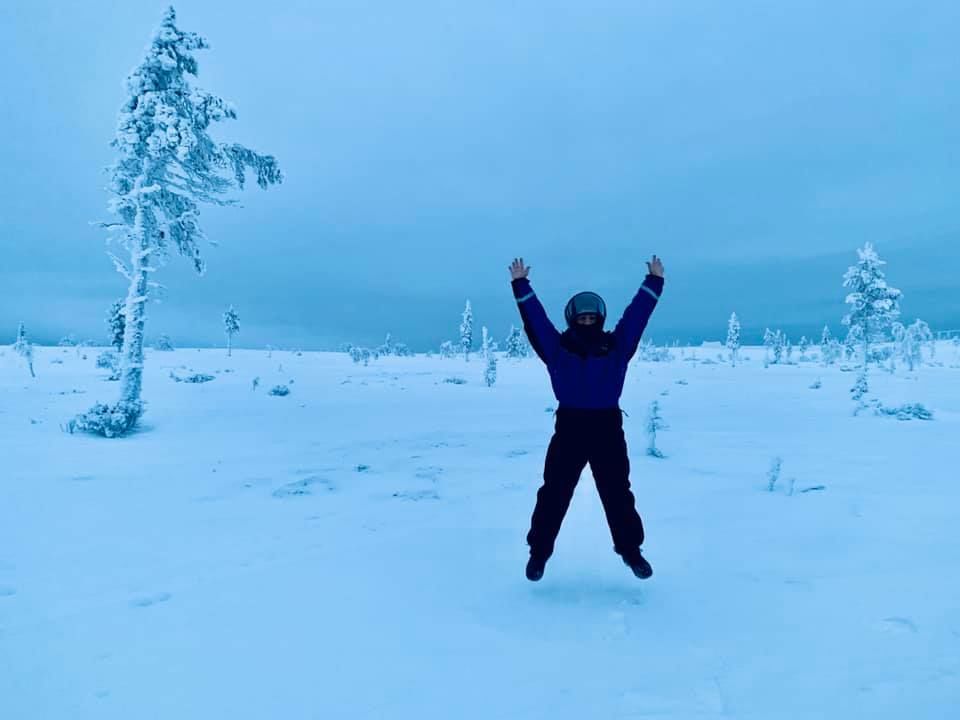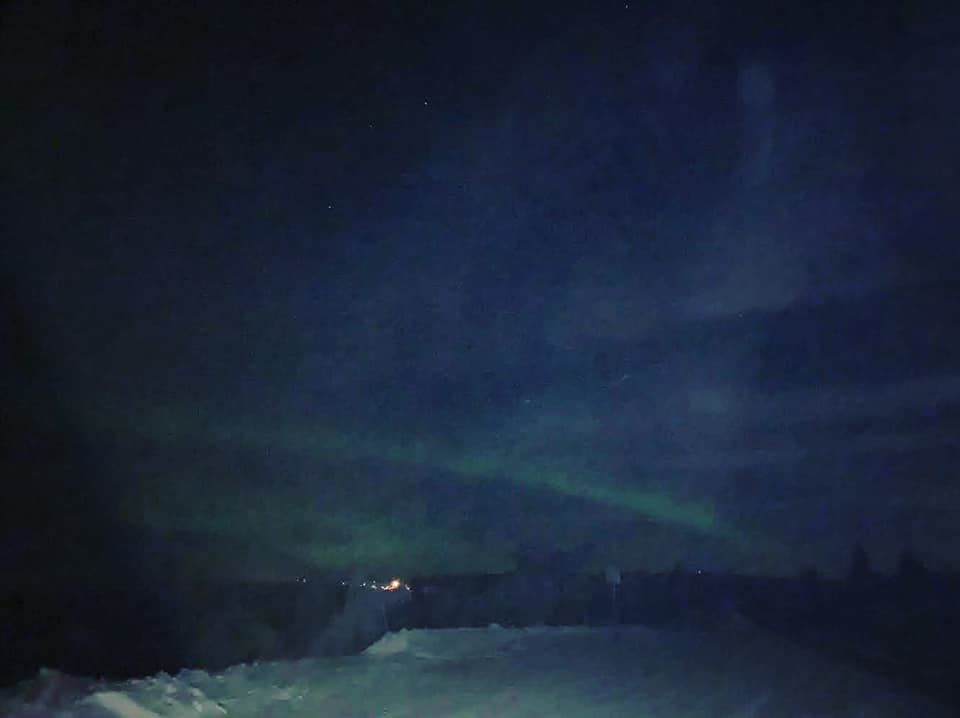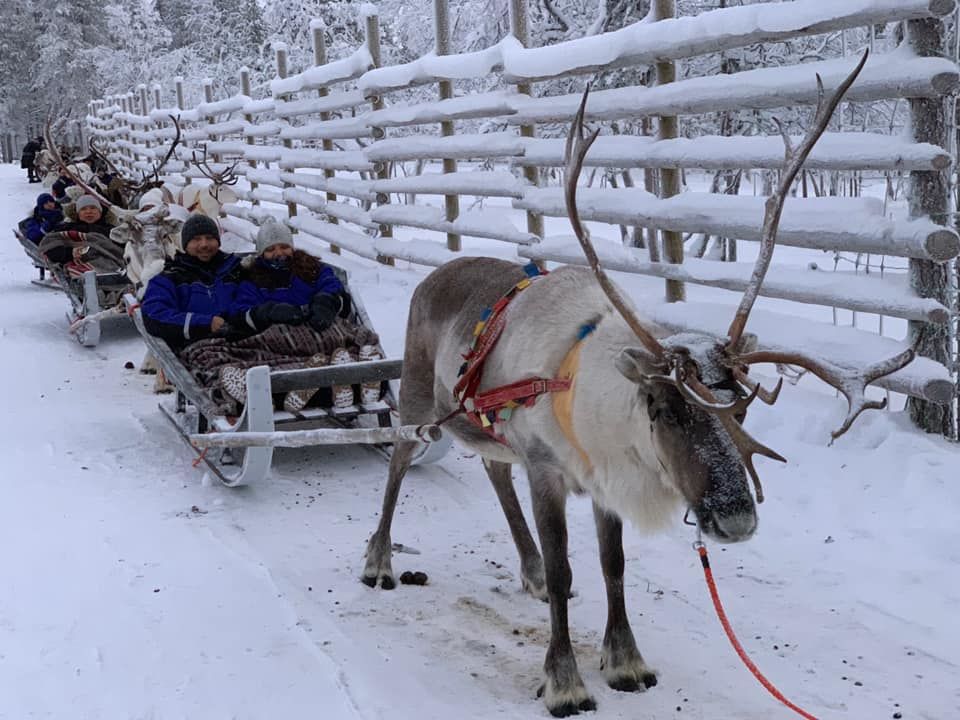 We reached Helsinki late in the afternoon. Apart from making it our rest day, we went around the city a bit and ended up visiting this wonderful church which is carved out of stone- Temppeliaukion Church.
The architecture is nothing like we had seen before, especially considering it is a church. The stone structure gives it a very rugged look. It has minimalistic decor with candles and flowers accentuating it's ruggedness.
If you are in Helsinki, this definitely is a must visit!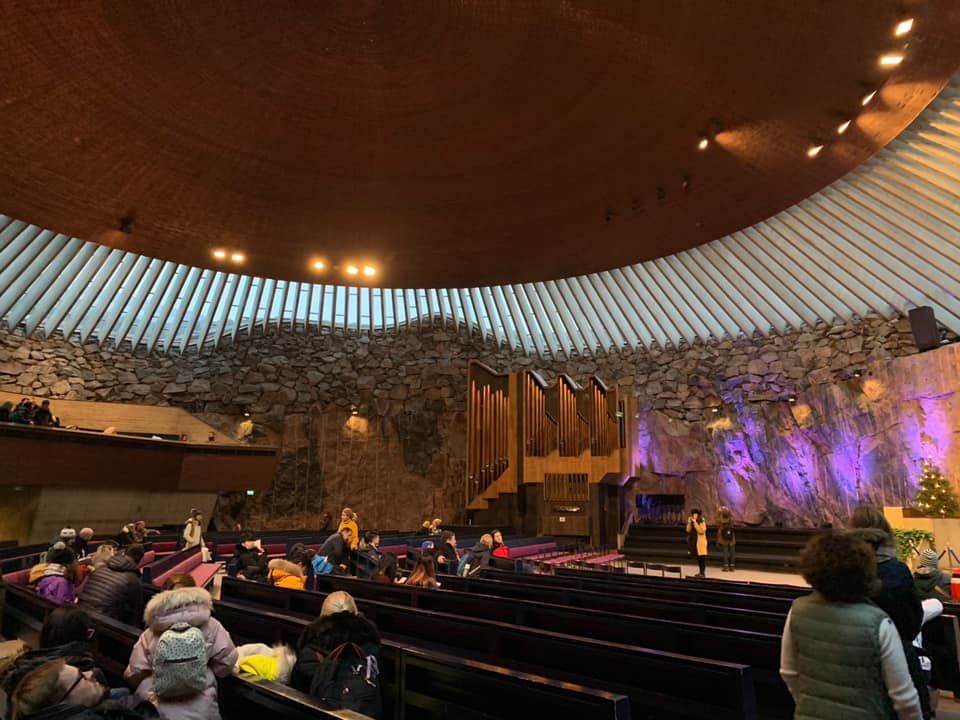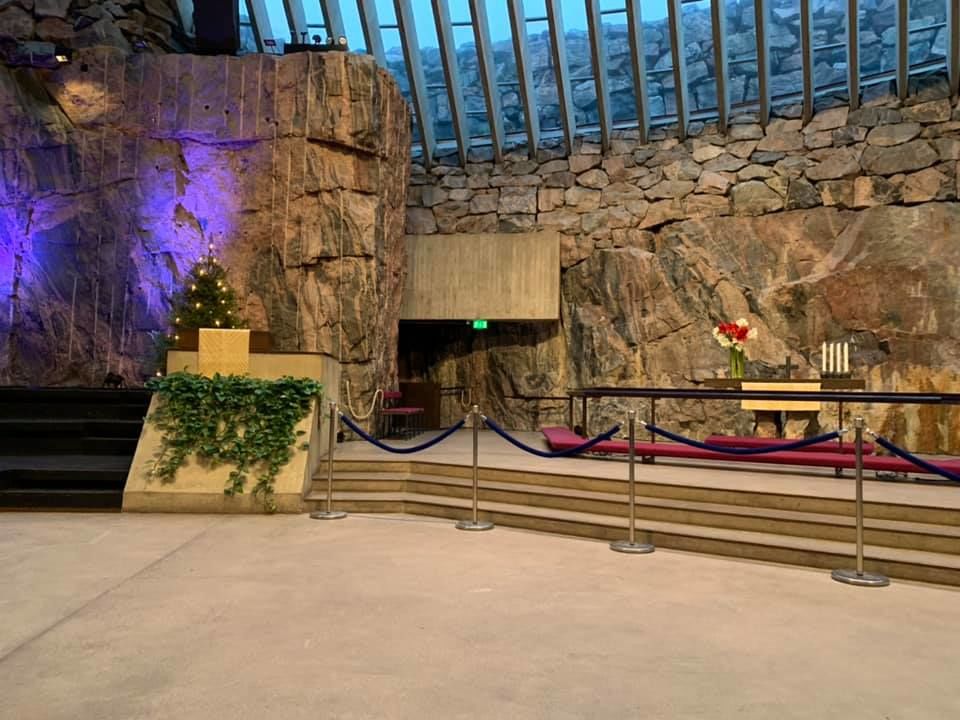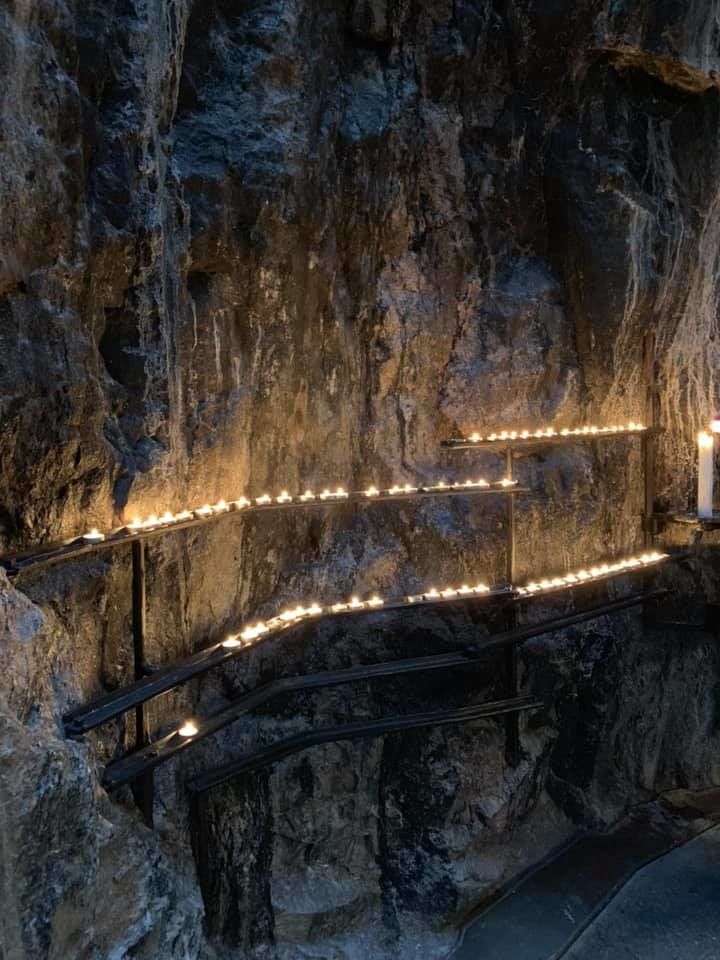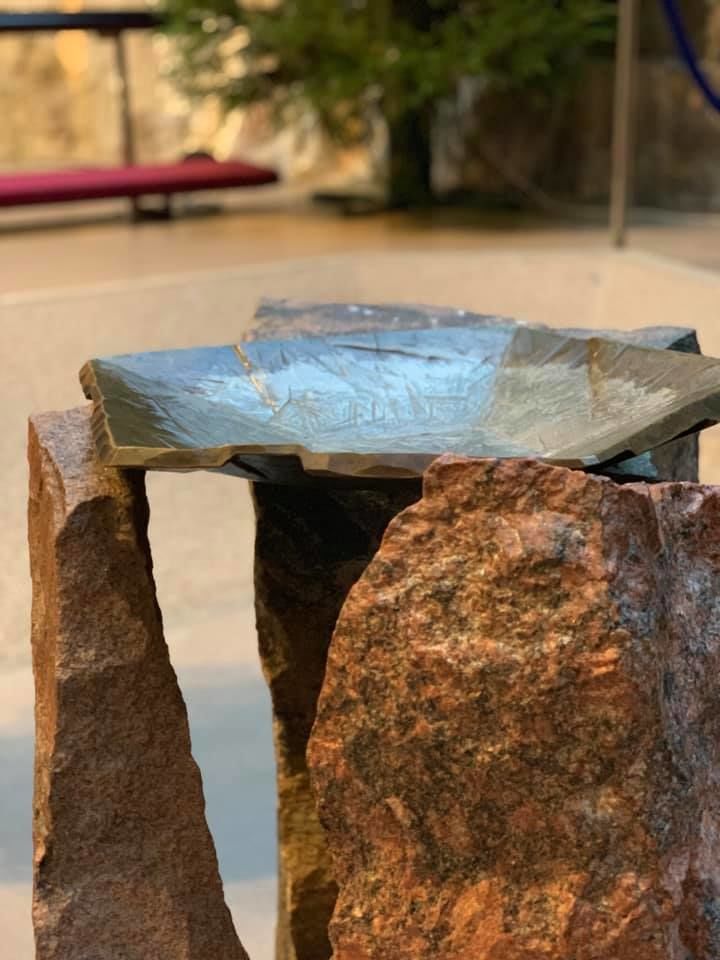 Leaving Finland without experiencing a Finnish sauna- IMPOSSIBLE!
Basically, the concept of Finnish sauna is that you get into a sauna or steam room for as long as you can bear the heat. Once you are adequately warmed up, you run and either take a dip in the half frozen sea or roll yourself in the snow, and then come back to the sauna again. You can repeat this process for as long as you'd like. Studies say that this is very good for your health as it gets your blood flowing.
On our last day in Helsinki, we decided to book ourselves a slot at the beautiful Löyly Sauna. It is situated next to the Gulf of Finland, on the banks of the Baltic sea.
The temperature outside was about minus 6 degrees. We had a 2 hour slot at the sauna around late afternoon. On arrival, we were provided with lockers and towels and we went off to our separate changing areas. Löyly has different sauna rooms that differ in size and the material with which they have been constructed. These rooms are not segregated by gender. The room that we enjoyed the most was made of wood and had a bucket with which you could pour water on the heat source to generate more steam. This was the most traditional of all the rooms and the heat was intense but still could not prepare us for what was about to come up next- taking the first dip in the freezing Baltic sea.
In all honesty, it took us at least 2-3 times to get used to this strange feeling of sitting in a hot sauna and then taking a dip in the icy water. But once we did, there was no stopping us!
We don't know if this activity is recommended for everyone, but it definitely left us feeling fresh and rejuvenated. Our tiredness was gone and our cheeks had a lovely pink glow. And we were ready to board our seven hour long flight back to Dubai!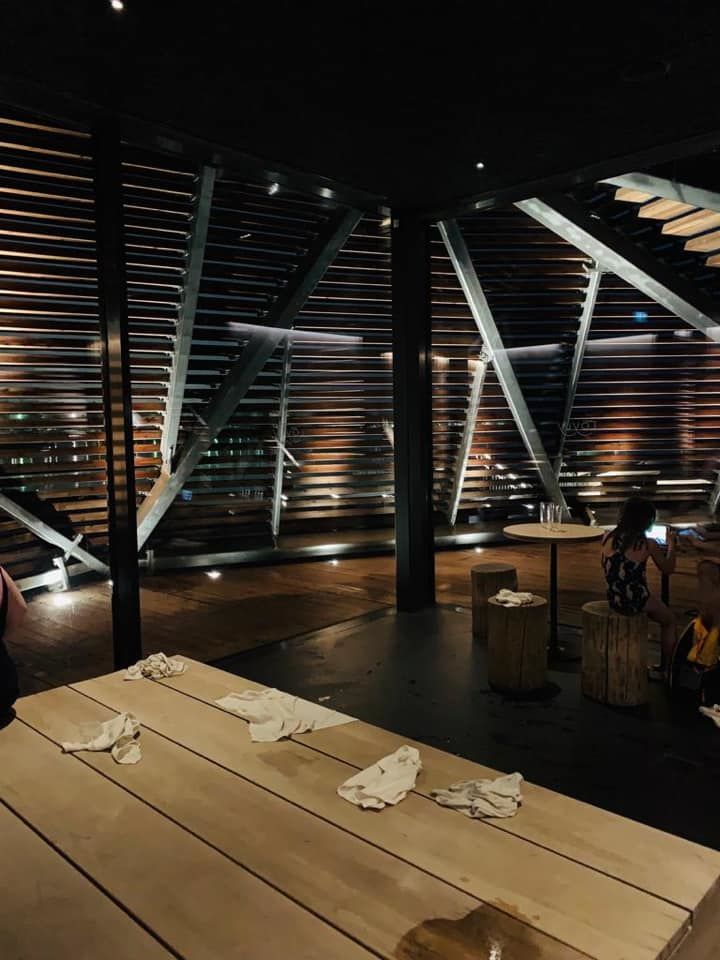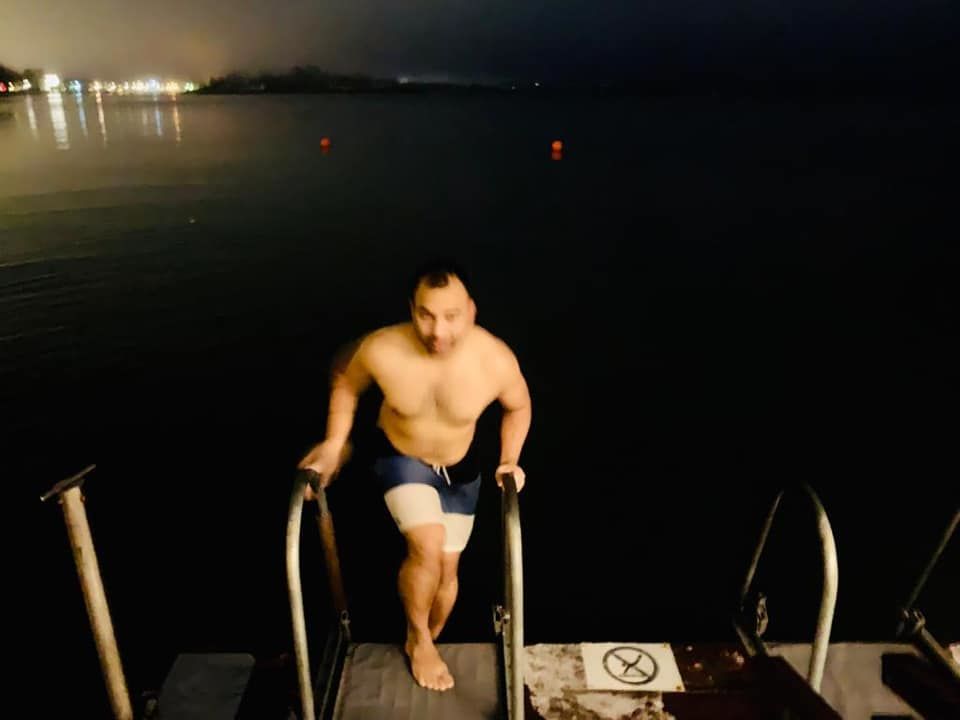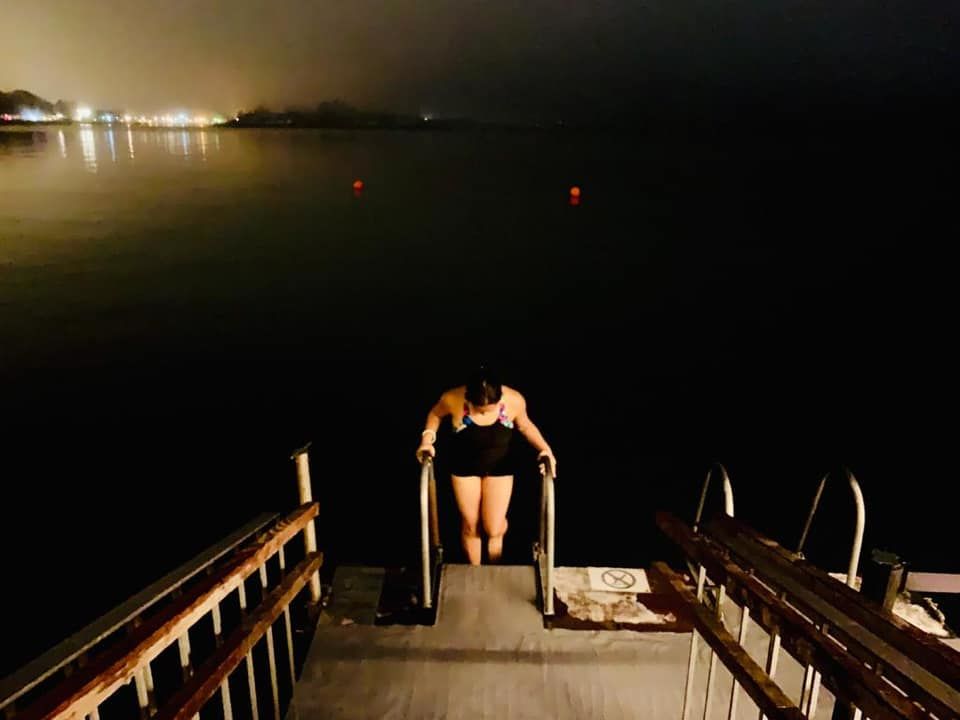 For more such travel stories and pictures, do check out my Insta handle: instagram.com/thatbongchhokri