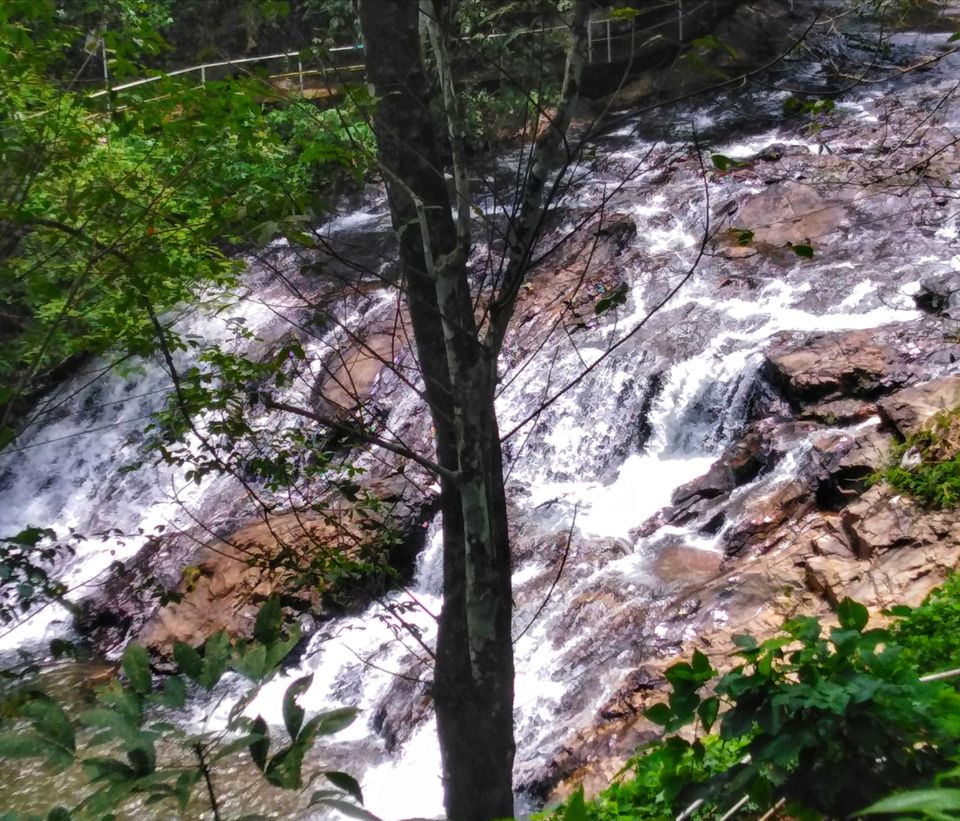 A drive past the hilly town of Ponkunnam would take you through the Ponkunnam-Erumely route and a diversion is all you need to unwind through the sprawling rubber estates of Kanjirappally. Soon enough, I was driving through an awesome road where all I could see were rubber trees extending till infinity.
It was one of the most secluded yet thrilling routes I have ever taken & I was enjoying every bit of it. The destination was finally close. A graceful waterfall in the midst of the Cheruvally estate.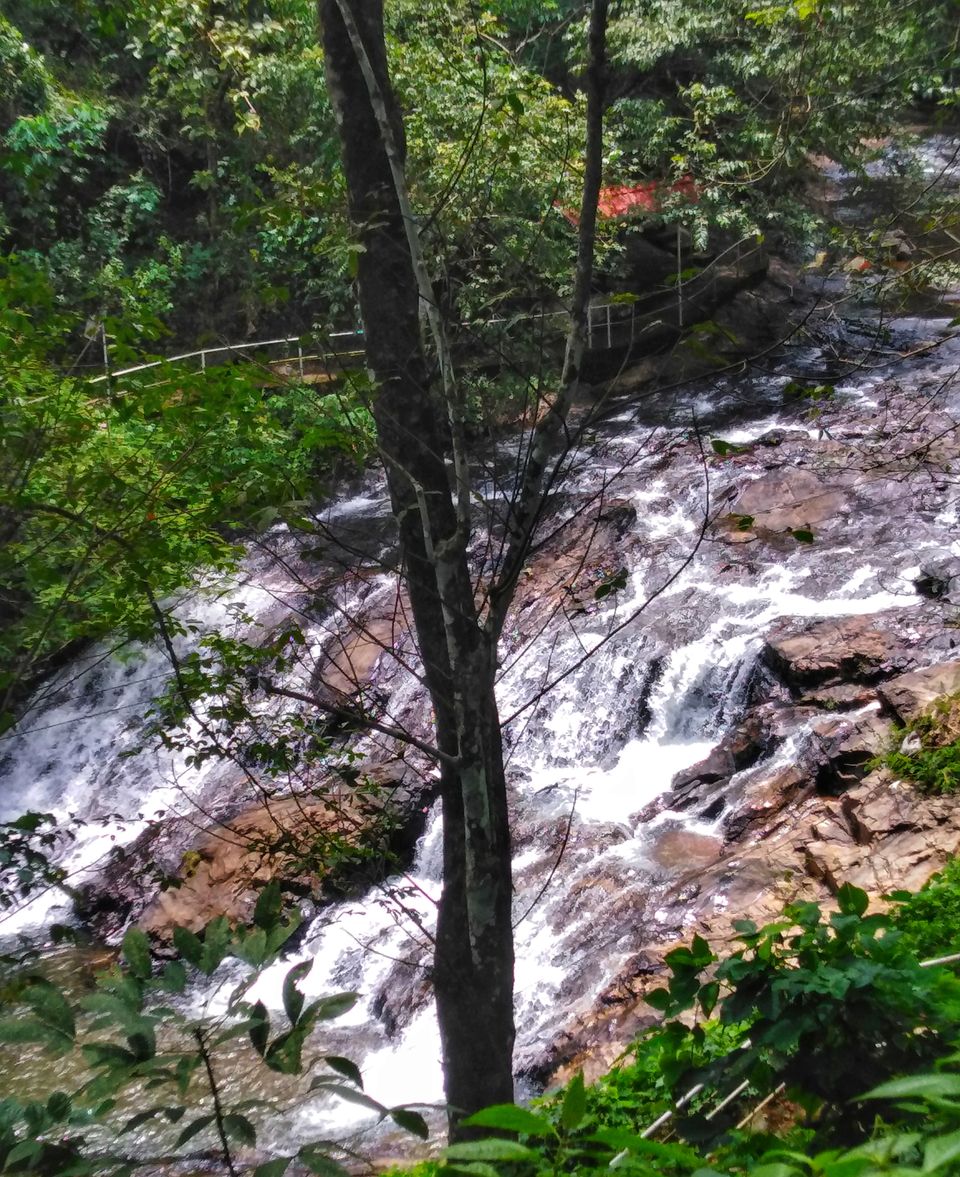 The Anchukuzhy waterfall, as it was named, was so called because of the 5 hidden pools beneath the waterfall. The sounds of the falling water were music to my ears as my eyes reflected with the images of the white gushing water.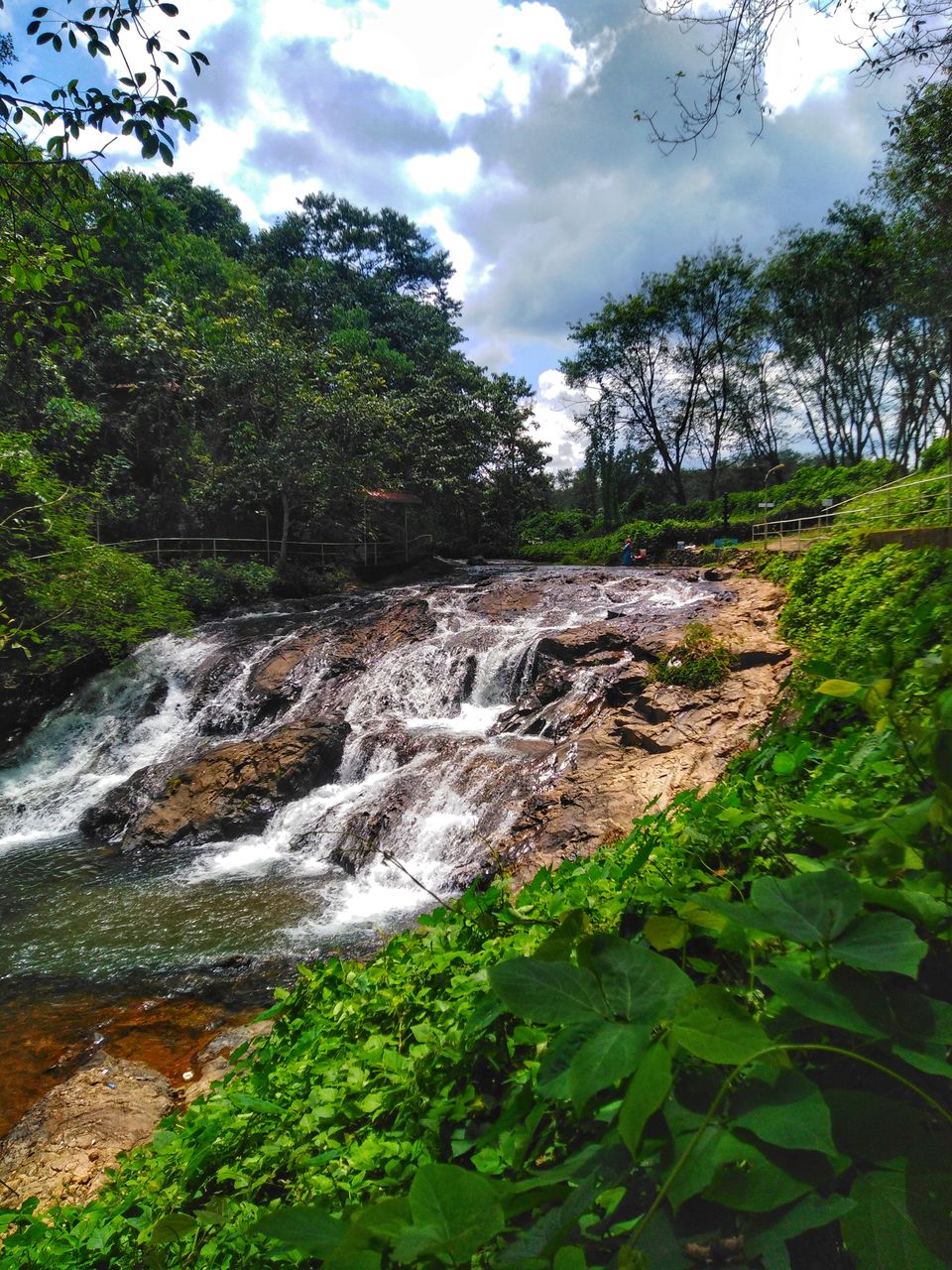 The waterfall was clubbed with an enchanting temple, which housed the divine goddess Parashakthi.
The temple was known as the Panchatheertha parashakthi devasthanam and stood as a shining sapphire guarded by the white water rapids.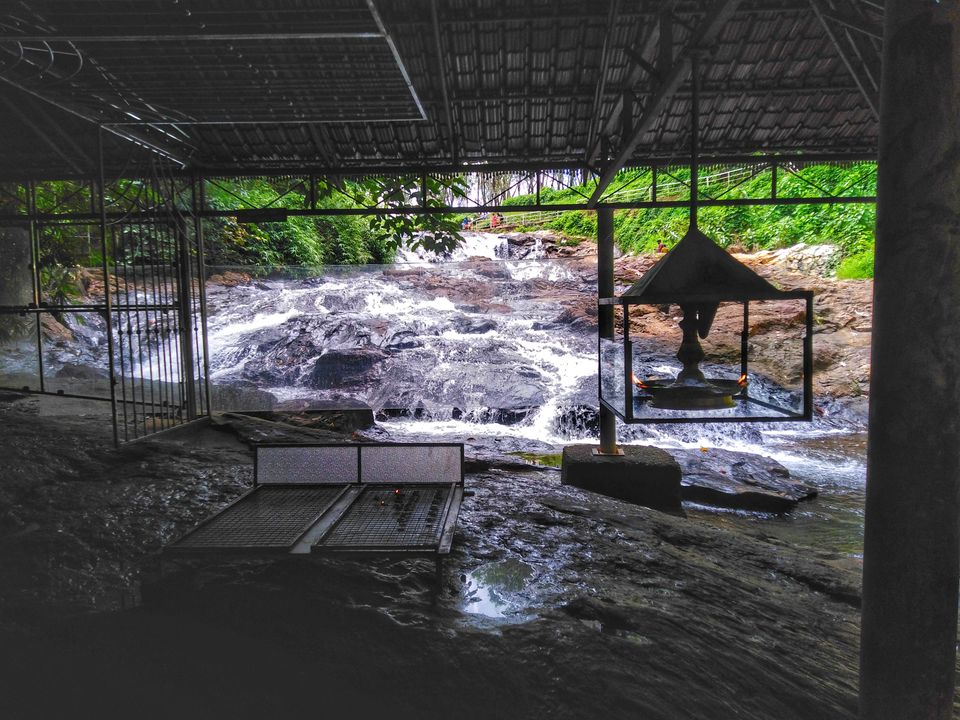 The arrangements and facilities here are extremely useful for any visitor as proper pathways with hand railings and a bridge to cross the stream make the visit much more effortless.
The area was so cool and serene as though it aspires to capture the hearts and minds of every visitor.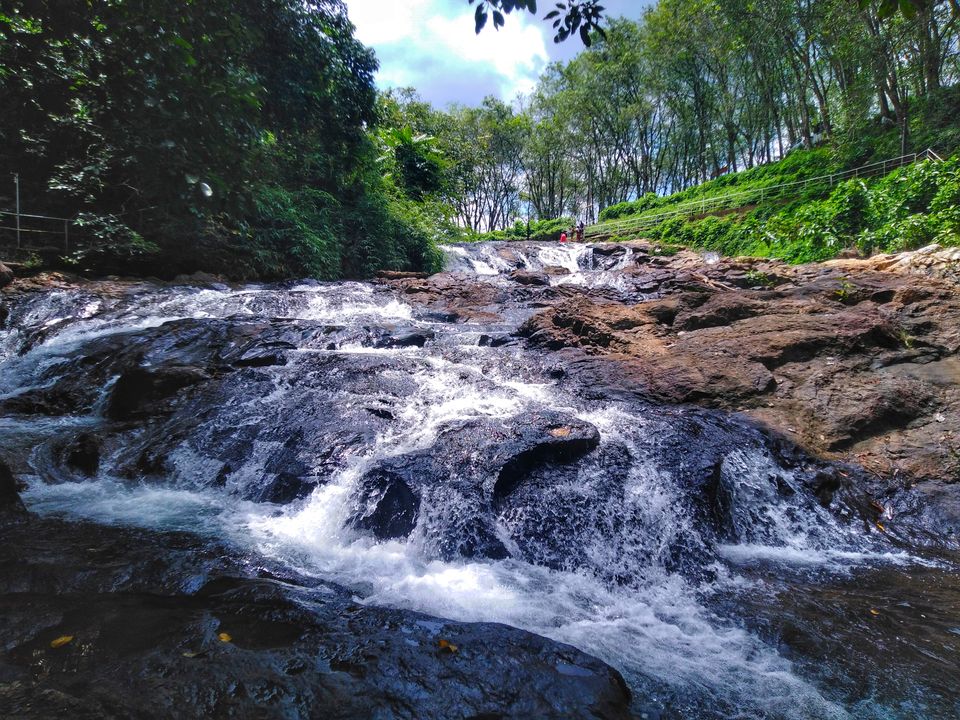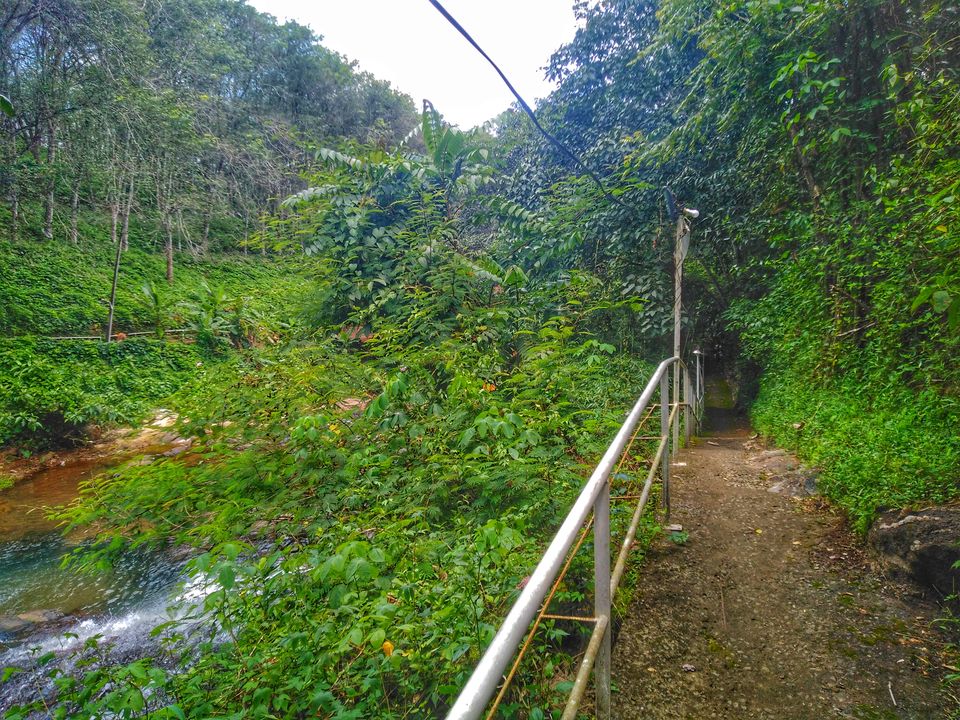 The five pools are said to represent the five pandavas and some sources suggest a possible link with Sabarimala as well.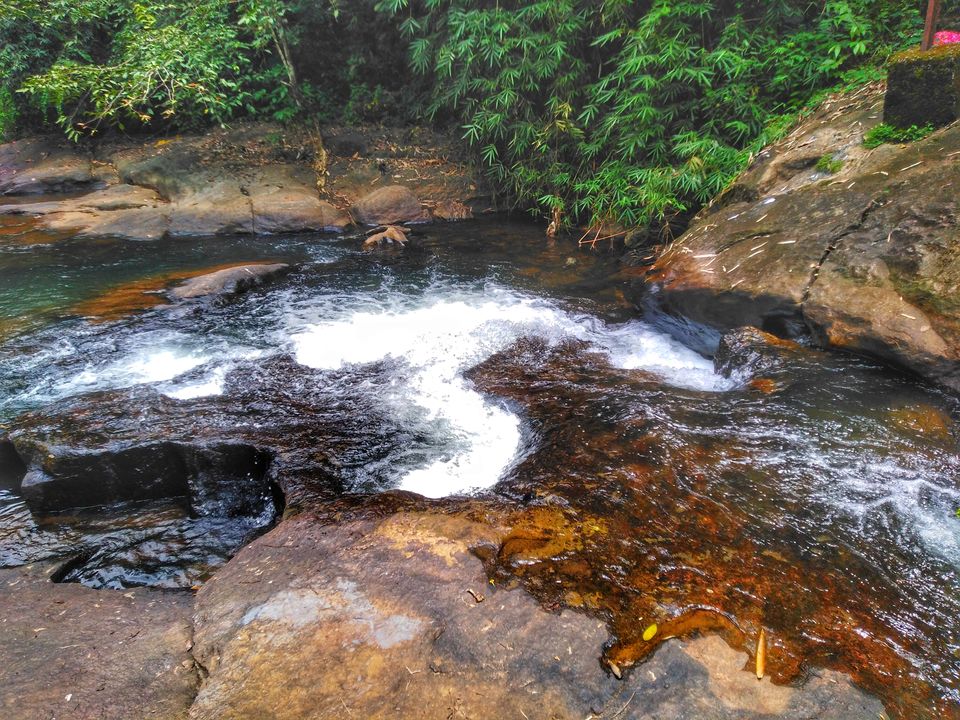 A mysterious occurrence that dwells this preserve is the presence of a ghostly figure that haunts the area at night. Hence it is not advisable to visit this place at night.
I searched around the shrine a little bit and discovered a path that led to the Panchavanam, which is home to the Panchavana Shasthavu - protector of the five forests, whose shrine is placed atop an elevation like a throne.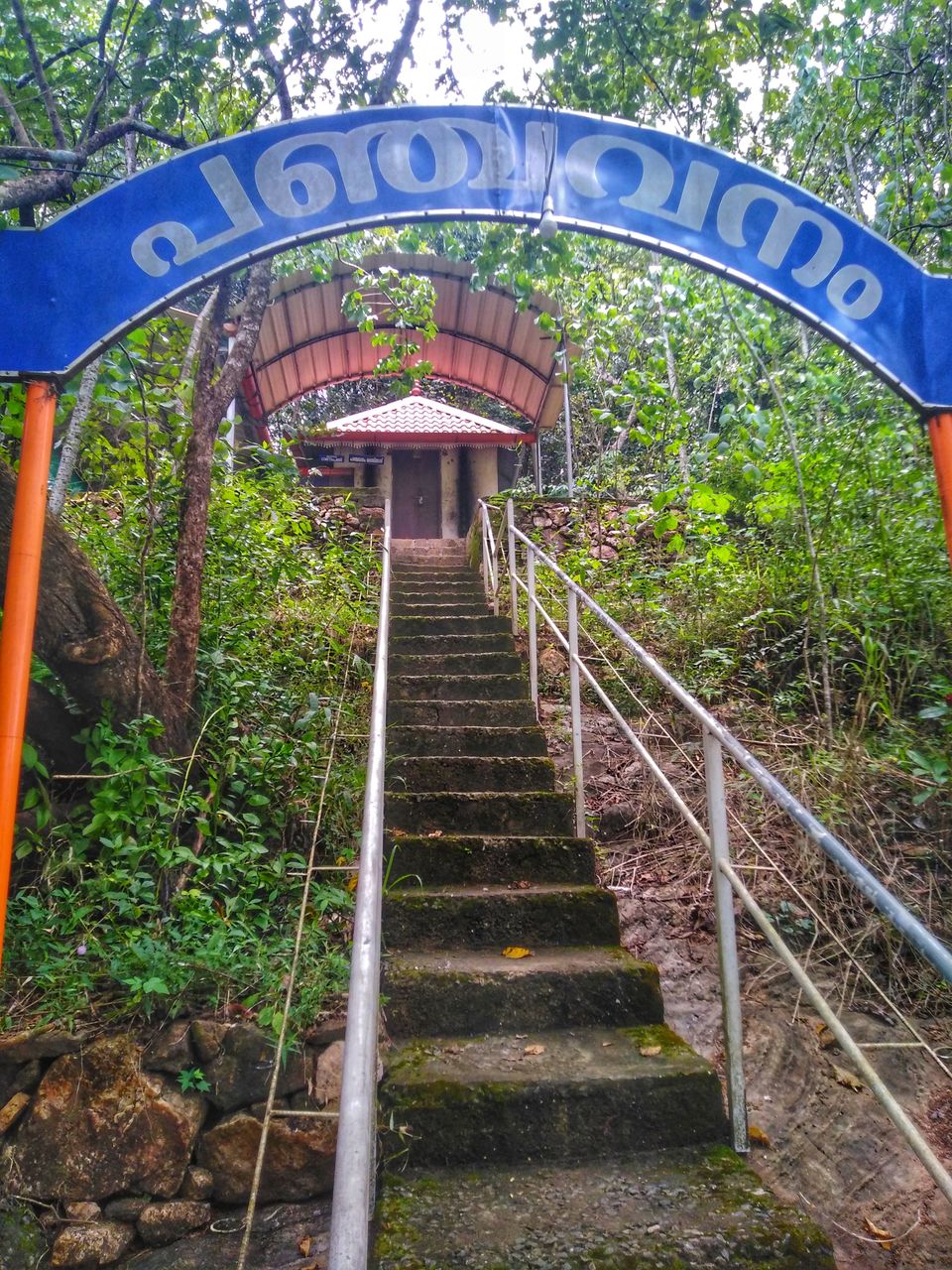 Festivities and ceremonies happen here every friday where hundreds of lamps would be lit adding a garnish of spirituality to the already peaceful and serene environment.
I decided to return after seeking the blessings and feasting my eyes once again on the spectacular cascade of water rushing through the rocks....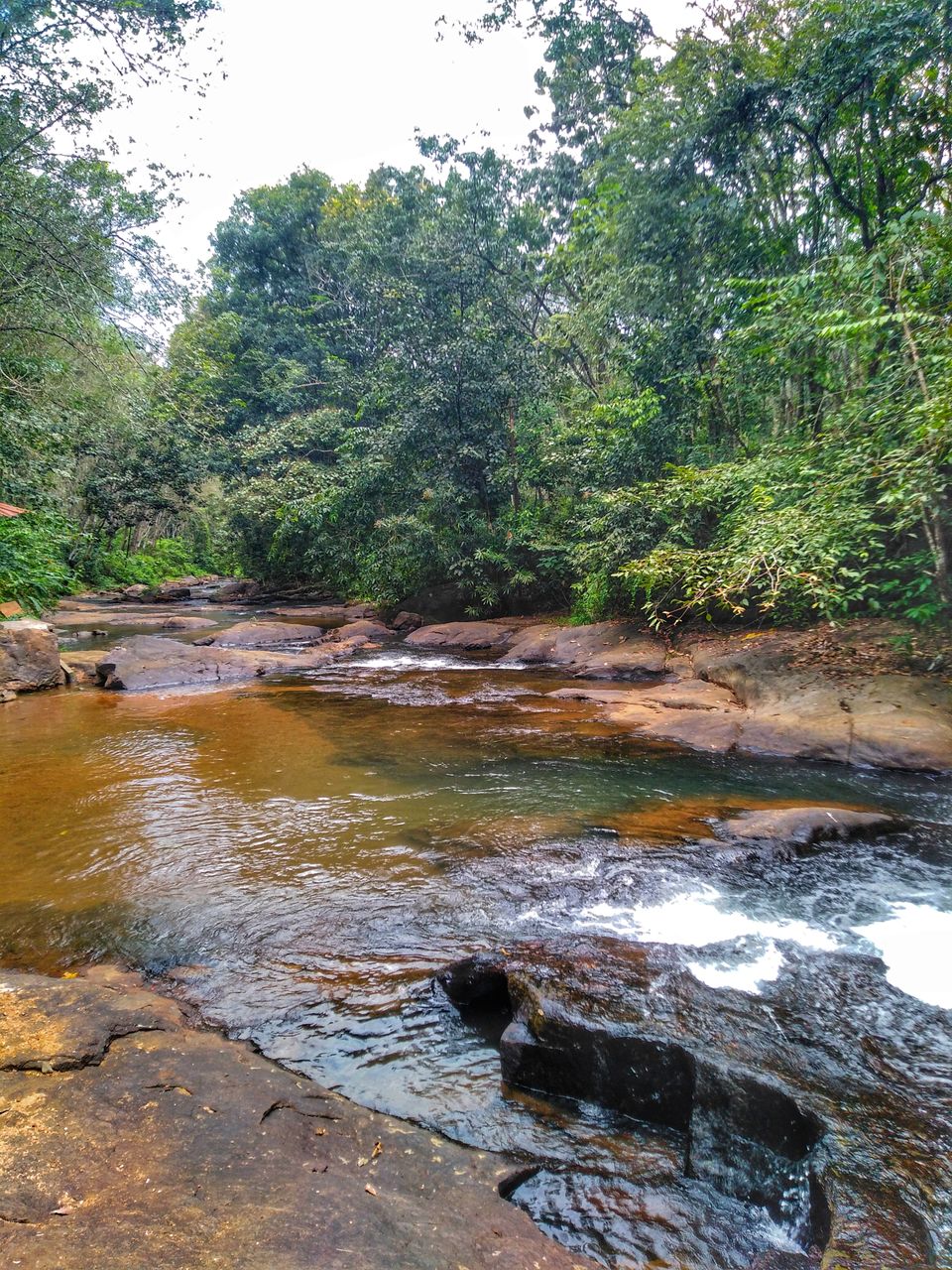 The thing about travelling is that just like a situation where one eats the same food everyday, the same sights everyday also becomes monotonous and boring for an individual....Travelling is a way out of it....
This trip ended on a high note with the waterfalls, the temple and the pineapple fields on the road back home..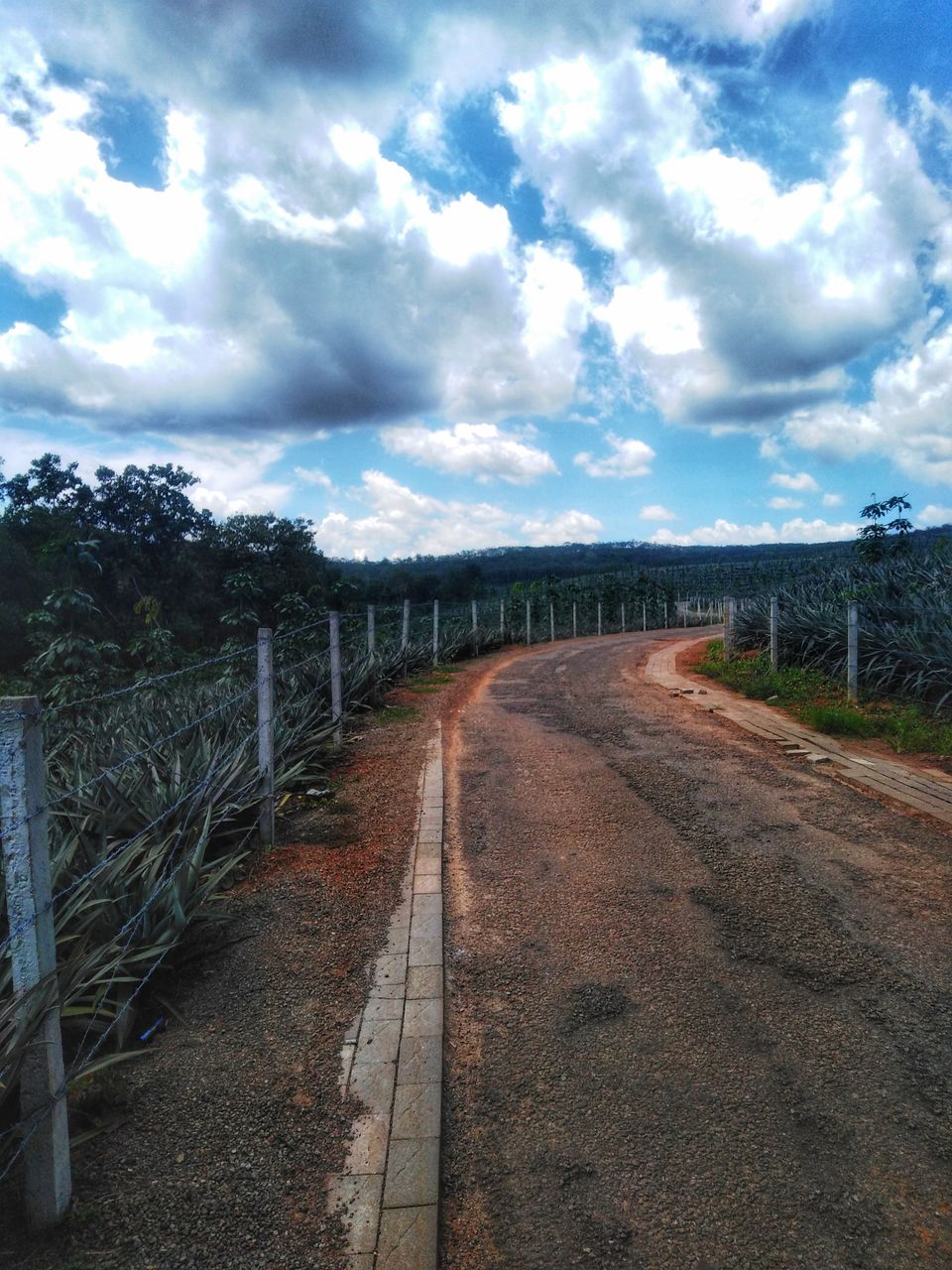 The roads made me ponder about my next destination as I sped away back towards the urban jungle...
This journey was an unforgettable one...But, till such wonderful destinations cease to remain unexplored, my journeys will never halt....
You can check out more of my travelogues at www.keralaunraveled.blogspot.com