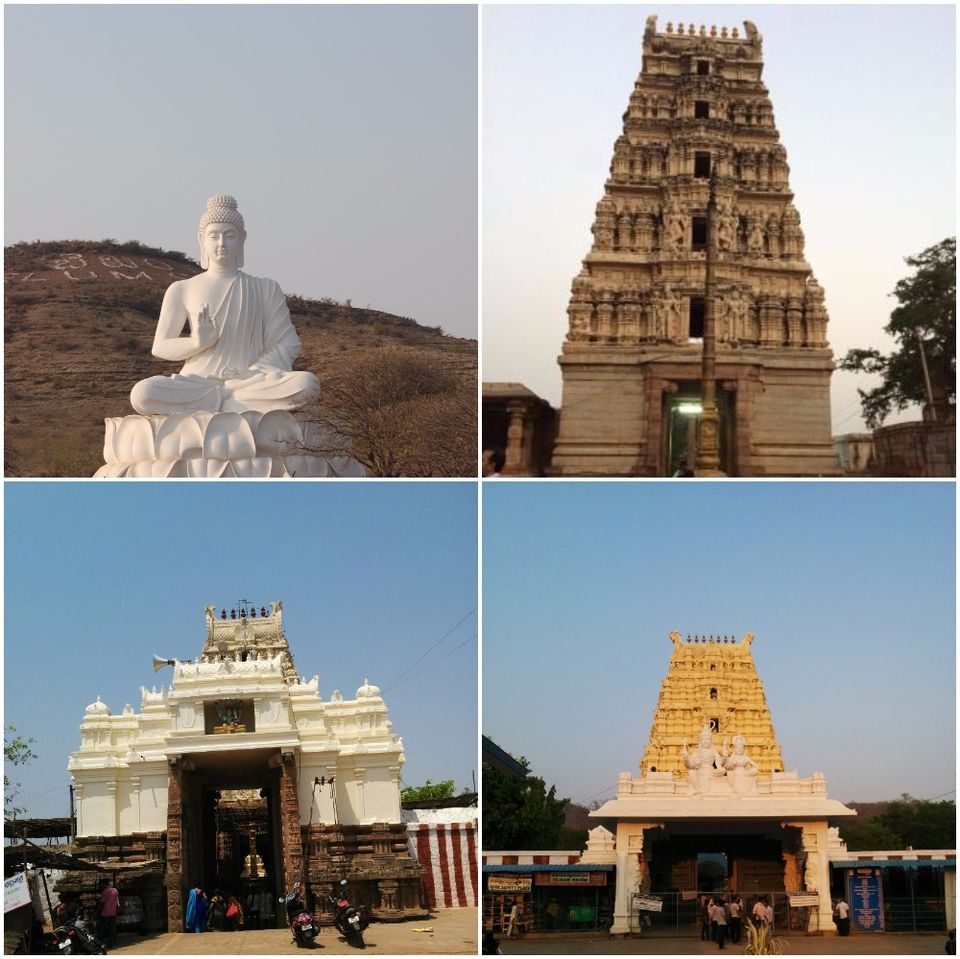 In this trip, Belum Caves, Yaganti, Ahobilam and Mahanandi were covered in two days. All these places are in Kurnool district of Andhra Pradesh. Started our journey in the early morning from Hyderabad to Dhone by train and then all the places has been visited using public transport mostly buses and auto rickshaw.
Day - 1:

Belum Caves:
To reach this cave complex, we need to rely on the public transport especially RTC buses. After reached to Dhone junction, we have planned to go Gooty which was nearby town and then Bugga cross roads. From Bugga, it was 30 mins journey to Belum caves, buses going to Banaganapalle passes through this cave complex. One of the largest and longest caves in Indian subcontinent. Once you reached to Belum, a big statue of Buddha close to 40ft in meditation infront of a hill. As per the history, Jain and Buddhist monks were occupied this caves for their meditation. These caves were formed due to the whirlpools of the river flown through the passes. Initially this site was identified by a British surveyor, Robert Bruce Foote in 1884 and from 1982 to 1984, a team of German speleologists headed by H. Daniel Gebauer conducted a detailed exploration of the caves. Today, 3.5 km of the caves have been successfully explored, but currently visitors allowed to see 1.5 km from the main entrance.The caves has the deposits of black limestone and quartz. We can find stalactite and stalagmite formations throughout the cave complex. Below are the few points we can find them while going through these caves.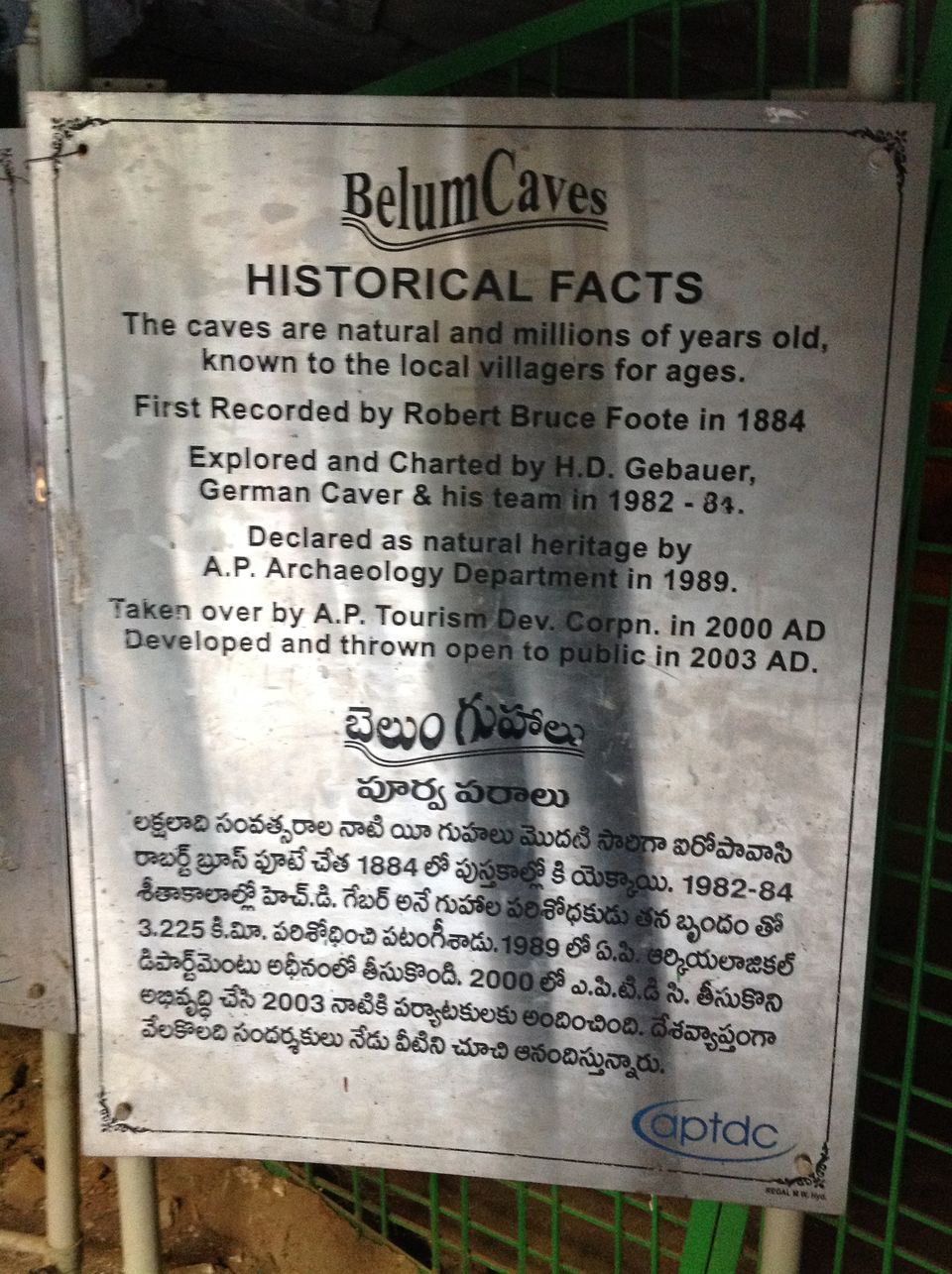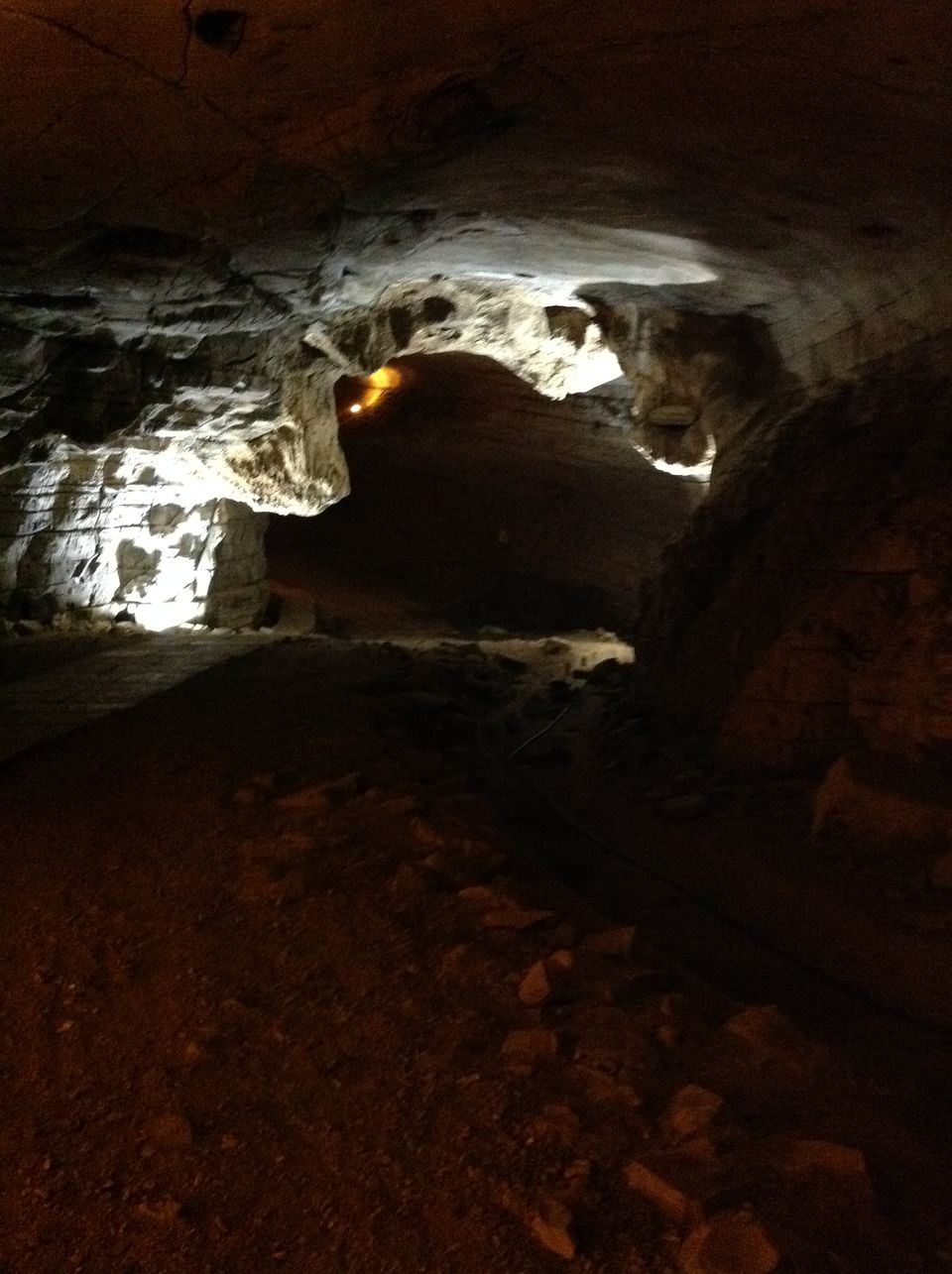 Maya Mandir, Kotilingalu, Saint Bed, Banyan Tree Hall, Patalaganga[Deepest point in the cave and we can find crystal clear water] etc.
These caves were opened to public from 2002 and this site was maintained by Andhra Pradesh Tourism Development Corporation [APTDC]. Entrance ticket of Rs. 50/- charged for every person. Guide facility was available and the entrance would be allowed till 5PM.
Yaganti:
One of the holy places in the Kurnool district, 15 kms from Banaganapalle. Here the shrine was Lord Shiva with Goddess Parvathi and his Vehicle Nandi [Basavanna]. This temple was famous for the Statue of the Nandi which was growing and as per the Archaeological department, the statue was increasing by 1 inch for every 20 years. As per Hindu mythology, One of the sage Agastya decided to install Lord Venkateswara [known as Balaji] statue but one of the nail of idol was broken. As a remedy Sage Agastya performed penance for Lord Shiva.When Lord Shiva appeared, he said the place suits Shiva better as it resembles Kailash. Agastya then requested Lord Shiva to give the devotees a Parvathi Goddess as Lord Uma Maheswara in a single stone, which Lord Shiva obliged.
One of the Hindu saint lord Veerabrahmendra swami stayed here for some time and wrote Kalagnanam. According to Veera Brahmendra swamy, the Basavanna (stone nandi) of Yaganti will come alive and shout when Kali Yuga ends.
We can't find crows in the temple premises due to the curse of Agastya. While he was doing penance, crows distrubed him.
There was a pond in the temple premises known as Agastya Pushkarini.Water flows into this Pushkarini from the bottom of hill through the mouth of a Nandi (bull). The water is fresh and sweet, as it comes from the hills. No one knows how the water reaches the pond all year round and this temple architecture in terms of its sculpture shows the skills of ancient Vishwakarma Sthapathis [Architect]. Taking holy bath in Pushkarini is highly beneficial. After taking a bath in Pushkarini, they pay tributes to Lord Shiva. The sage Agasthya used to bathed in Pushkarini and worshiped Lord Shiva.
We can found few caves nearer to this temple complex, Agastya Cave, Venkateswara Cave and Veera Brahmam Cave. As we were running out of time, didn't get a chance to visit these caves. If you're planning to go this place, please make sure to reach the temple before 5 PM. One more interesting thing is, this temple complex resembles the architecture of Virupaksha Temple of Hampi.
We have reached Banaganapalle by 8 PM and catch a bus to nearby town Koilakuntla[25 KMs] and then caught a bus to Allagadda[30 Kms] and stayed at Allagadda. We can find decent lodging in this town and the local food was also tasty. [Try Kuska, Jonna Rotti [Jowar Roti], Chicken Curry, Nannari Sharbat].
Day - 2:
We have started to Ahobilam from Allagadda. RTC operates buses between these two places for every one hour.Reached the temple by 10 AM. There were two places in Ahobilam i.e. Eguva[Upper] Ahobilam and Diguva[Lower Ahobilam].
Ahobilam:
Here, we can found Lord Narasimha in different forms.
1.Jwala Narasimha 2. Ahobila Narasimha 3. Malola Narasimha 4. Kroda Narasimha 5. Karanja Narasimha 6. Bhargava Narasimha 7. Yogananda Narasimha 8. Kshatravata Narasimha and 9. Pavana or holy Narasimha.
The whole complex categorized into two parts - one called Eguva Ahobilam (Upper Ahobilam) with Nava Narasimha shrines and the other called Diguva Ahobilam (Lower Ahobilam) with a single shrine for Lakshmi Narasimha connected by a road, stretching a distance of about 12.8 Kms. from Lower Ahobilam to Upper Ahobilam. One day was not enough to visit all these places in Ahobilam as most of them should be reached by walk.
Please refer this link for more information about this place.
http://www.ahobilamutt.org/us/information/visitingahobilam.asp
Upper Ahobilam: One of the Nava Narasimha Kshethrams, here shrine was Lord Narasimha and it was self manifested statue. As per the Hindu Mythology, this is where Lord Narasimha blessed Prahlada and killed the demon Hiranyakashpa
Lower Ahobilam: Here, we can find Lord Narasimha with Goddess Lakshmi. There as few sculptures out side the temple complex which shows the work of Vijayanagara empire.A shrine dedicated to Lord Venkateswara exists to the south west of this Narasimha temple and lends view to the episode that Lord Venkateswara obtained the blessings of Narasimha just before his marriage with Padmavathi.
After visiting these two sacred places, we have planned to return back to Allagadda and took rest for couple of hours and started our journey to Nandyal which was around 45 KMs. RTC operating buses frequently between these two places and also buses between Kurnool - Kadapa passes through Nandyal. Reached Nandyal by 5 PM and booked a Auto to Mahanandi which was around 18 KMs from the Nandyal Bus Stand.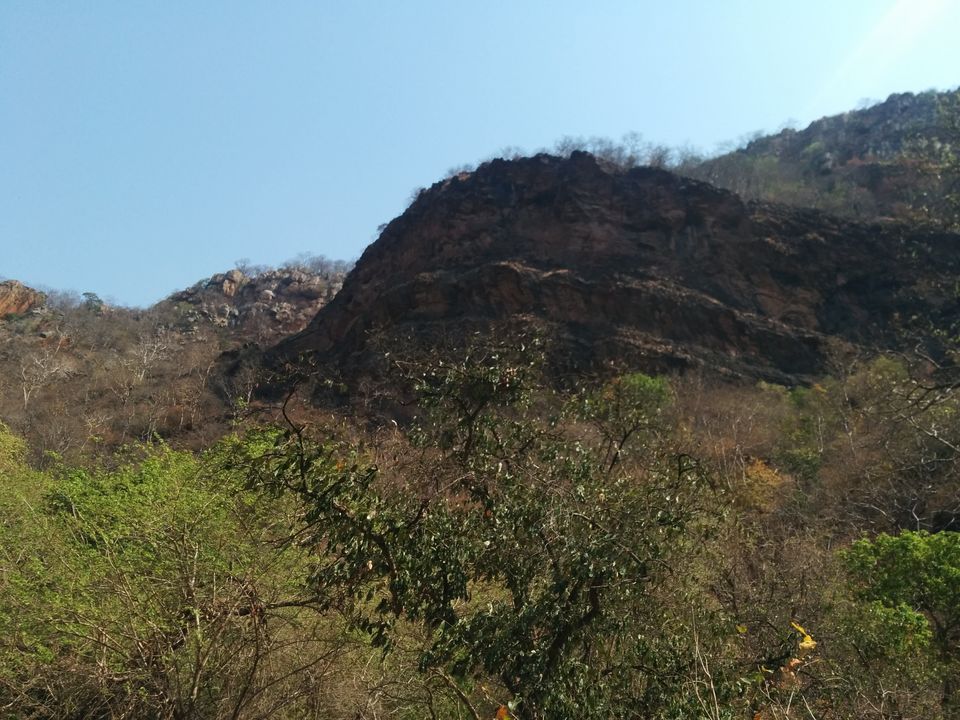 Mahanandi:
Mahanandi is a village located east of the Nallamala Hills near Nandyal. It is surrounded by forests. Within 15 km of Mahanandi, there are nine Nandi shrines known as Nava nandulu. Mahanandi is one of the Nava Nandis. These nine temples are Mahanandi, Shivanandi, Vinayakanandi, Somanandi, Prathamanandi, Garudanandi, Suryanandi, Krishnanandi (also called Vishnunandi) and Naganandi. Here Lord Shiva was the main deity in the form of Mahanandiswara Swamy Temple.
The main temple is surrounded by three pools: two small pools at the entrance and one big pool inside the temple itself. The inlets and outlets of the tank are arranged so that the depth of the water is constantly kept at five feet, thus enabling pilgrims to bathe in the holy waters. Bathing in the inside big pool is prohibited after 5 PM every day.
The water is famous for its crystalline and healing qualities and is lukewarm.The water source originates at the Garbhagruha (inner shrine) just below Swayambhu Linga. One can touch the water near the Shiva Linga (symbol of Shiva). The devotees can offer prayers and touch the Shiva Linga. This is unusual, because traditionally at temples, the main deity is kept away from the touch of the devotees. There was special darshan ticket for this activity [Sparsa Darshan] every day between 05:30 -- 06:30 PM.
Another attraction in this town was Worlds Largest Nandi Statue.
Due to time constraint, we have visited five nandi shrines [Pratamanandi, Naganandi, Somanandi, Vinayakanandi and Mahanandi]. If anyone planning to visit this place, please plan to start before 8 AM, so that it would be easy to visit all these places before 5 PM.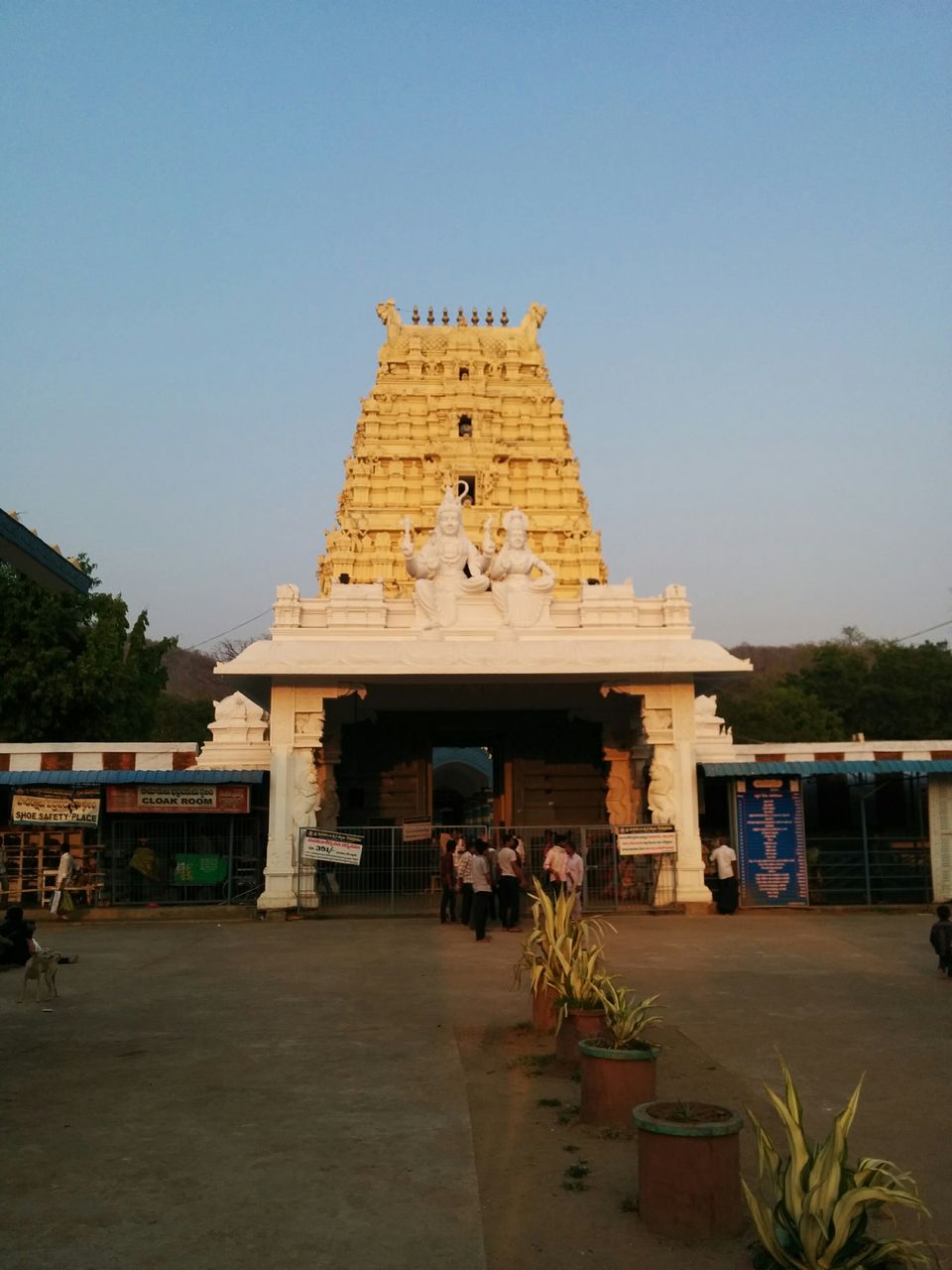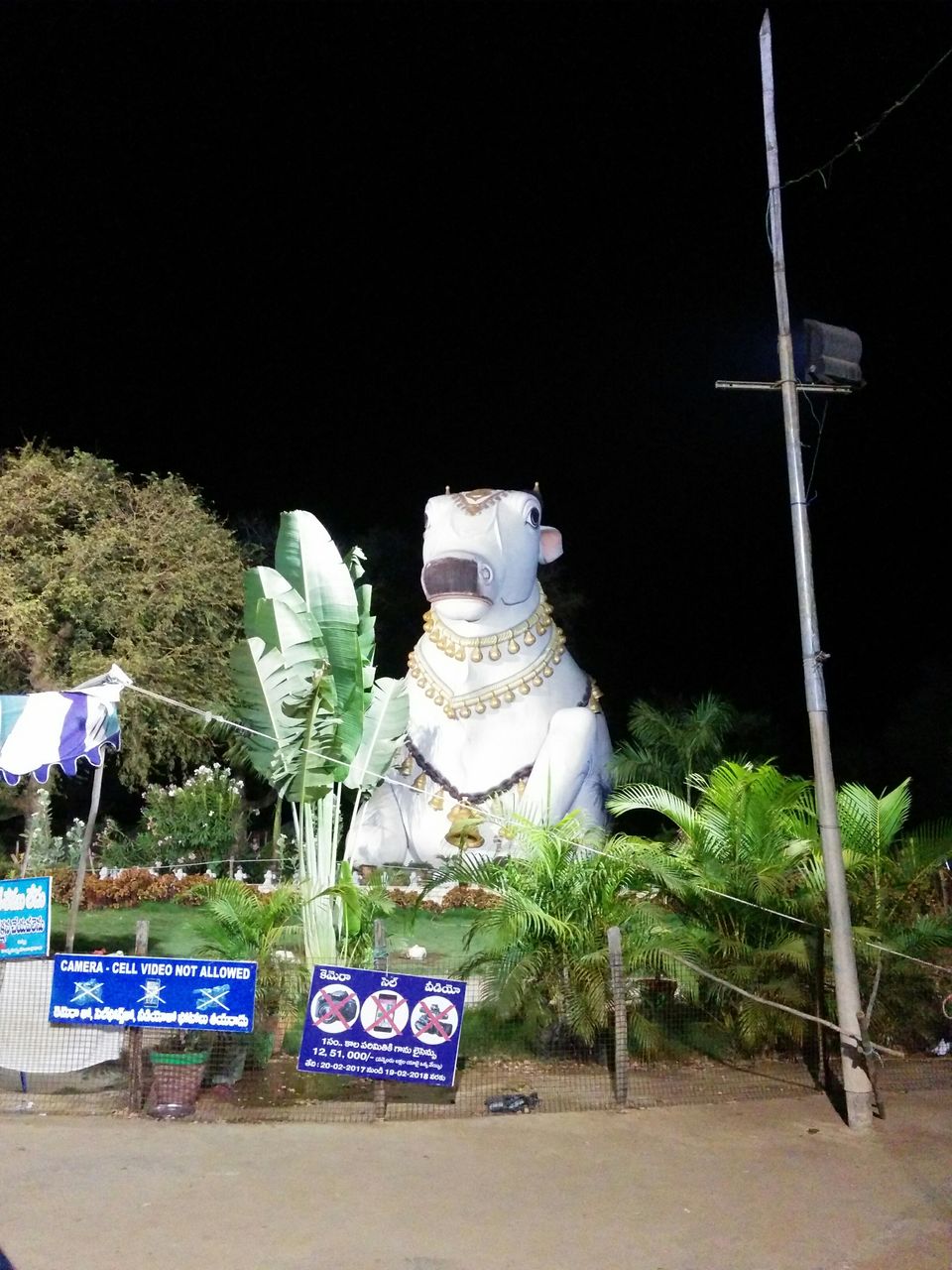 We have returned back to Nandyal by 8PM and then to Hyderabad. Please find below for the route map from Hyderabad. Expenditure for this trip was close to 7000 for three persons.
Frequent searches leading to this page:-
mahanandi to ahobilam to yaganti, yaganti to mahanandi, yaganti to mahanandi distance, mahanandi to ahobilam to yaganti