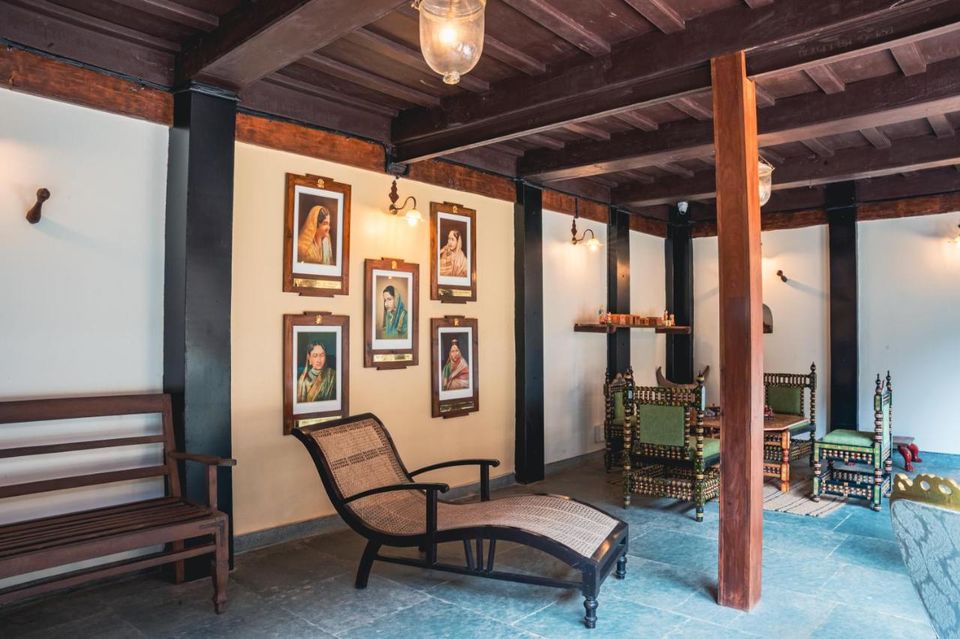 Next time you plan a trip to Goa, take a turn towards Sawantwadi. Only an hour's drive away from Goa, Sawantwadi is situated in the Sindhudurg district of Maharashtra, on the Goa- Maharashtra border. Popular for its handmade wooden toys, green forest valleys, lacquer work, fresh fish, kokum sarbat and Ganjifa (a popular card game from Persia) you will definitely be more than entertained and get a good break on your holiday.
And what if we told you, you could stay in a royal boutique hotel which was a former palace and now been refurbished for travellers like us who are on a quest to stay away from the crowds. Ruled by the royal family of Sawant Bhonsles since 1755 till today, the royal family still resides in the royal palace in Sawantwadi. Here's everything you want to know about the newly-opened 'Sawantwadi Palace Art Boutique Hotel.'
The Royal Art Boutique Hotel
The Sawantwadi Palace Art Boutique Hotel is a manifestation of the former prince and princess - Lakham Khem and Shraddha Lakham Sawant Bhonsle. They both met in New York during their time at the Culinary Institute of America. And then they manifested their love for heritage, tradition, art, design and culinary delight. The hotel is essentially designed and operated by both of them.
Spread over six and a half acres, the hotel houses the main courtyard, a global cuisine restaurant, a swimming pool and six palatial suites.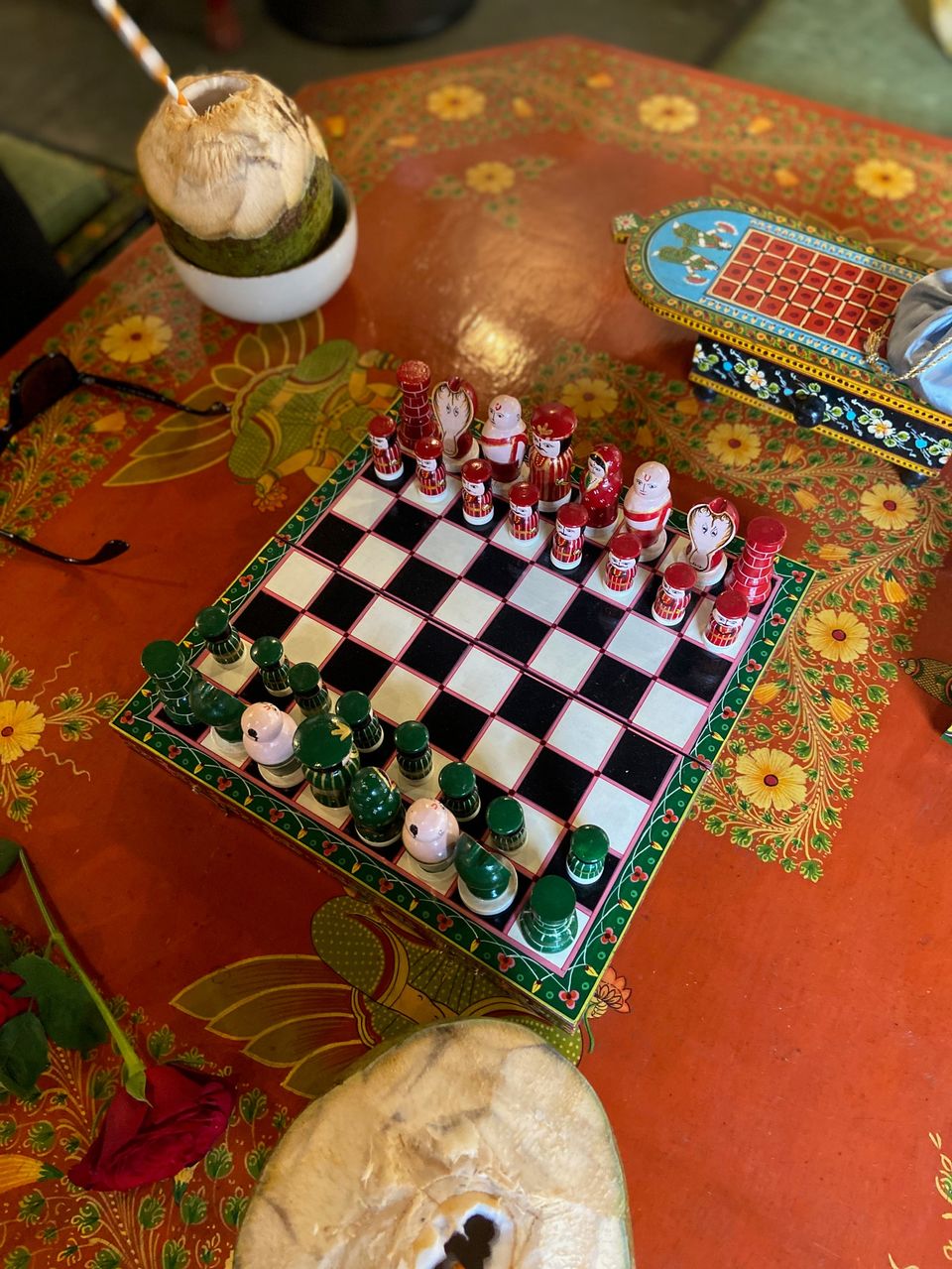 Sawantwadi Palace is an anomaly to traditional palatial architecture. Instead of jharokas, turrets, chandeliers and narrow labyrinthine corridors it is built with local red laterite, crafted with native workmanship of wood and lacquer. A section of the Sawantwadi Palace adjoining the royal residence is the former historic 'Taisaheb Wada' wing of the palace. Previously housed by the five queens of Sawantwadi, this section has been taken over by the younger generation of the royal family, refurbished and opened to the public as an art-inspired boutique hotel.
The Royal Rooms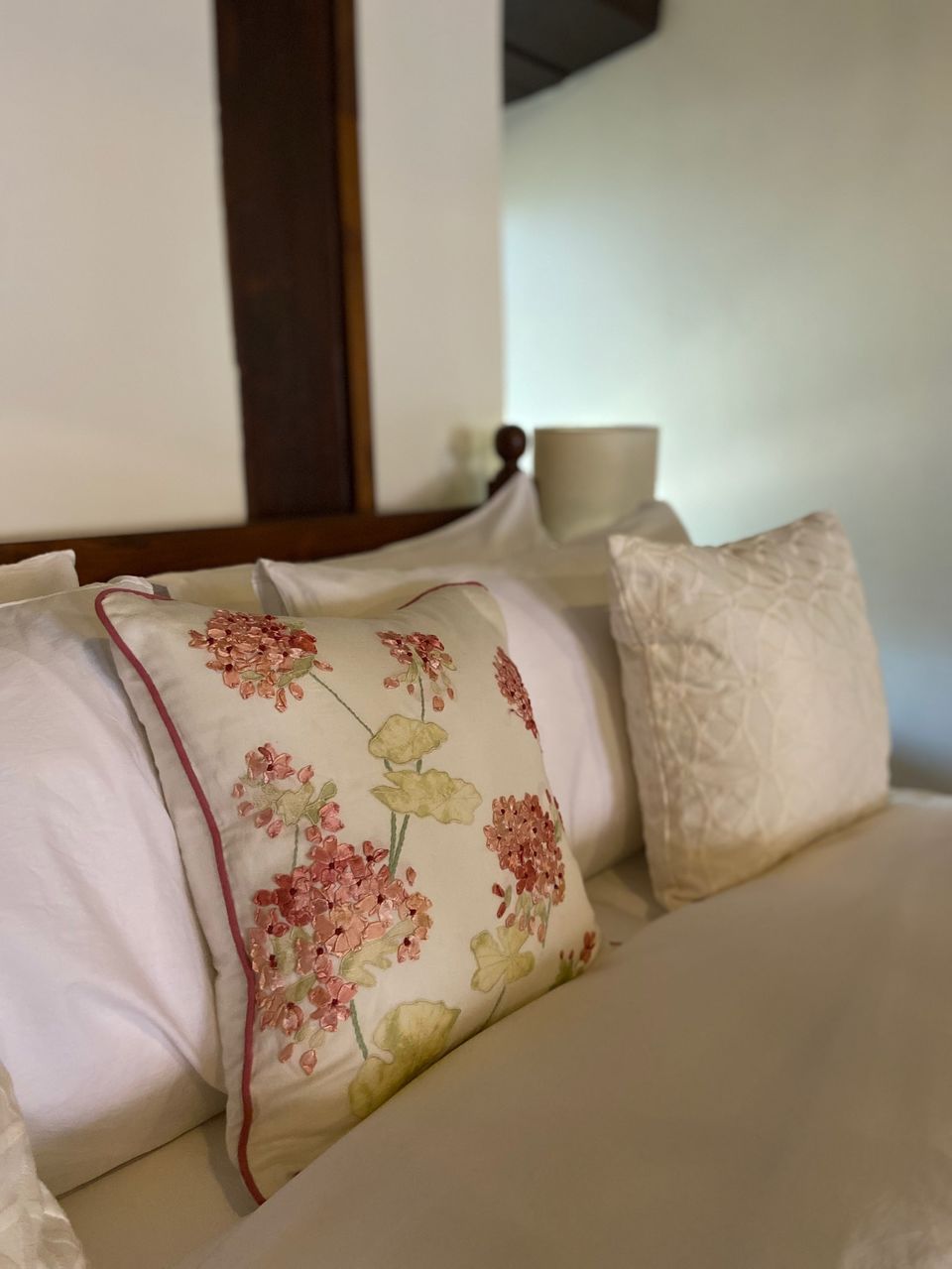 In the informal reception area you will notice the traditional Ganjifa games. Out of the six, two suites are located on the ground floor and four are spread across the first floor.
Each room is inspired by a unique avatar of Lord Vishnu, elegantly designed with Ganjifa artwork, hand-crafted furniture and antiques collected over generations. All rooms come with modern amenities, bay windows opening up to the main courtyard with palm-lined skies and Mangalorean-tiled roofs.
Relish Delectable Food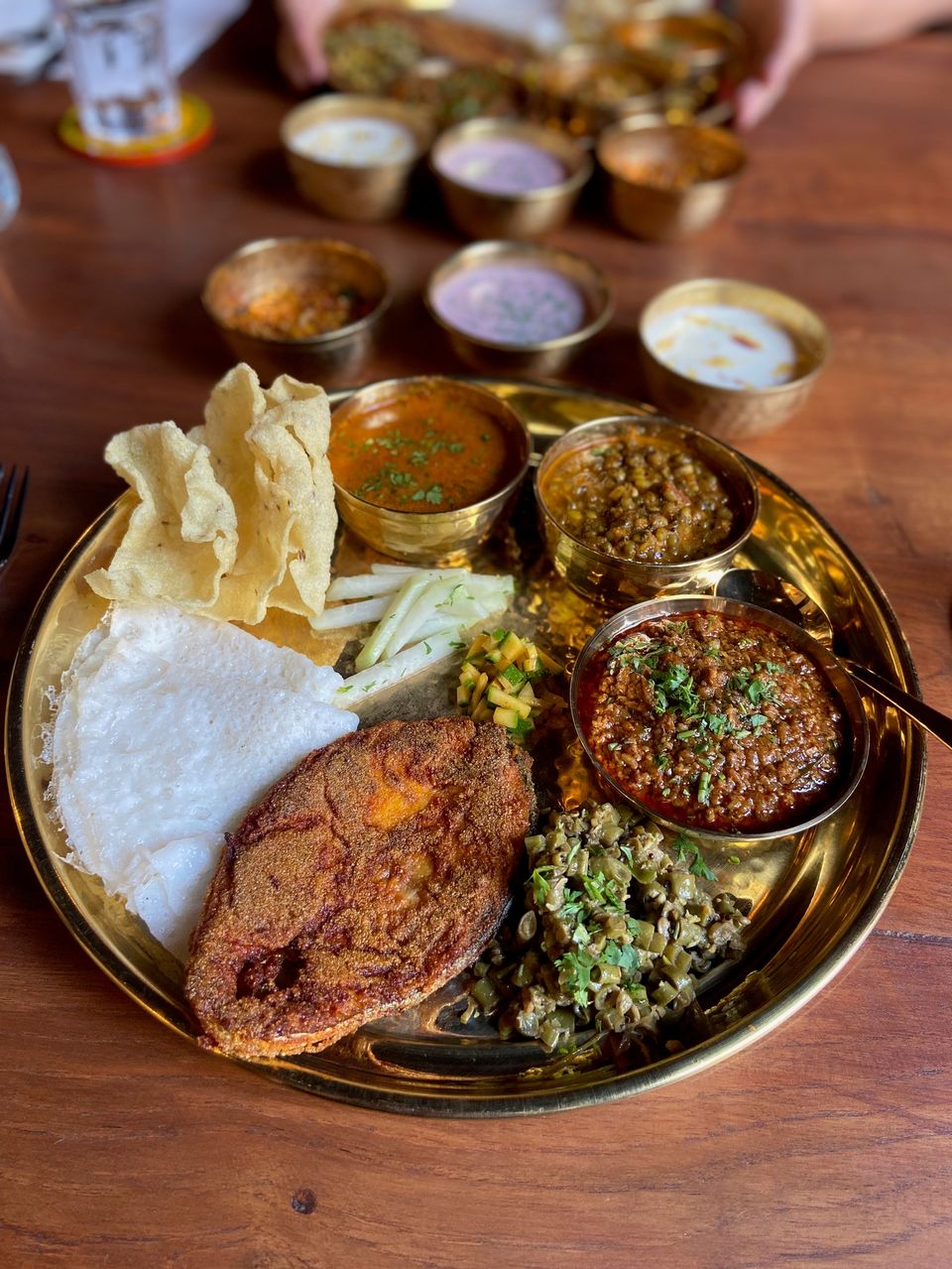 The menu is crafted encompassing a European breakfast, Malvani thalis for lunch and the choice of two tasting menus for dinner. You are certainly up for a food coma there!
Lakham is a CIA-trained pastry chef, bakes everything in house so you can expect freshly baked breads, croissants and cakes. Shraddha, a trained Culinary Arts Chef and a Certified Sommelier—who has worked at Michelin Star restaurant Oceana in New York City and with the late chef Floyd Cardoz—manages the tasting menus. They are inspired by her love for Asian cuisine.
For lunch enjoy a traditional Maharashtrian treat with mutton-fish combo thali that comes with fried surmai, kheema masala, usal, white bean amti, ghavane (a local preparation similar to Neer Dosa), kismoor, sol kadhi and a sitaphal basundi. If you are in a mood for a modern affair in dinner, from the tasting menu you can have rice paper crisps with truffle scented tuna, beetroot and horseradish cured salmon, a cold peanut soba noodle salad, brown butter seared scallops, Korean fried chicken, shoyu ramen and a chocolate caramel gateau with homemade Kerala vanilla bean ice-cream and mixed berry jam. Phew, you are sure in for a treat when you stay in this royal property!
Things To Do in Sawantwadi
- Ganjifa art workshop at the hotel
- A visit to Chapora Fort
- A day at the Sinquerim beach
- A visit to the Pinguli village for leather puppetry
- Private picnic experience amidst the Amboli ghats
- Do not miss visiting the Chittari Gali which is the wooden toy market running since decades
- A trip to BioDye for an organic fabric dyeing experience
Booking Details
Price: Rs, 10,200/- for two adults, 1 child (includes breakfast)
Address: Sawantwadi Palace, NH17, Sindhudurg, Khaskilwada, Sawantwadi, Maharashtra 416510, India
Closest airports: Mopa, Goa and Sindhudurg Chipli Airport, 50 kms from Goa
Phone: 7498488318, Reservation Phone: 7498488318;
Email: info@sawantwadipalace.com
Book Here - Use code "Welcometothefamily" to avail a 15% early bird discount
So will you drive to Sawantwadi next time you plan a trip to Goa? This experience is certainly an out of the box thing to do, staying in a royal art boutique hotel the next time you visit with your friends or family.
Think we missed out on something? Tell us about it in the comments below. Or write about it here on Tripoto and earn Tripoto Credits!