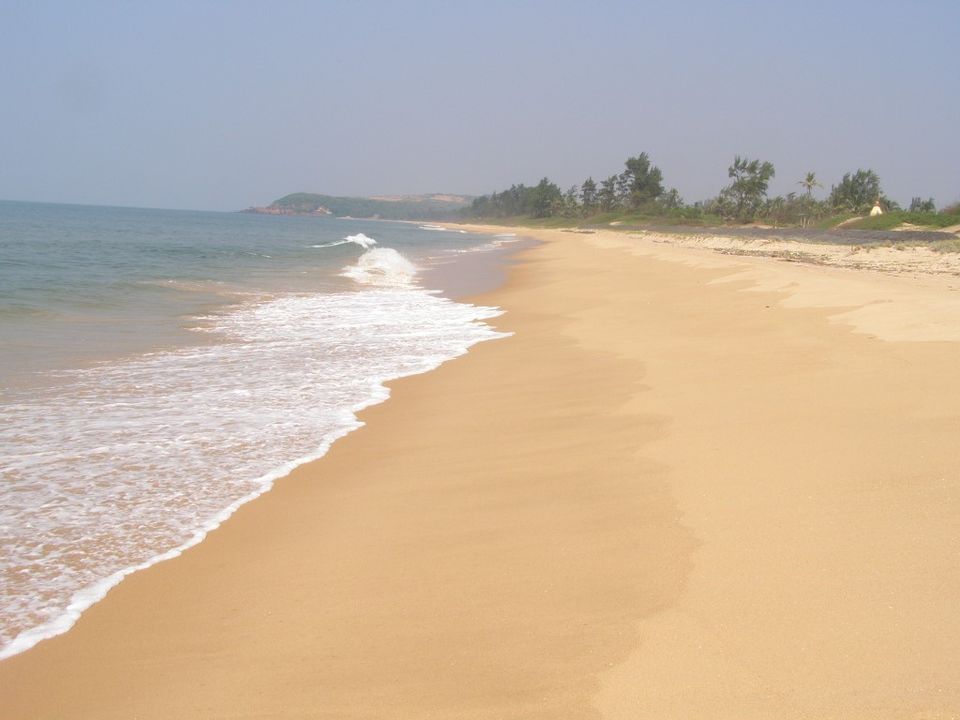 A decade ago I stumbled upon Sindhudurg through an advertisement in a travel magazine, placed by Culture Aangan. Branded homestays and seeing through the eyes of a local.
Sindhudurg is a beautiful district, of temperate topical climate, with vast plateau grasslands, dense tropical forest and empty beaches. Water sports include scuba diving, snorkeling and dolphin spotting. Local shops and restaurants thrive together with malls and fast food joints. There is much to see and do. Forts, temples, local arts and crafts, experienced together with nature walks and drives. Food for all tastes is readily available. The local cuisine is called Malvani, and is predominantly meats.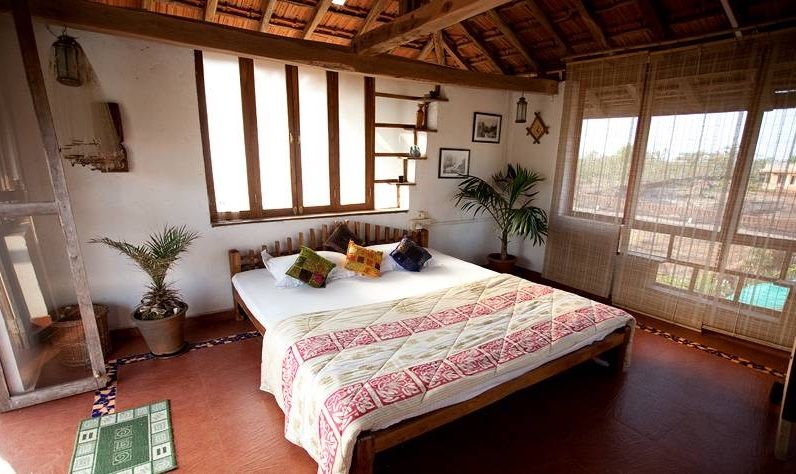 A branded homestay combines the comfort of professional service, with the hospitality of a home. Staying with a local family in their home is the easiest way to get in as one of the region. All domestic drain water outlets are directed to the plants and trees surrounding these homes. None of the homes use air conditioning, since it is not required through air management and ventilation at the design stage itself. Small vermin-culture units for organic composts to nurture the vegetable patch in all homes. Bamboo is planted to landscape the surroundings as it cleans the air more efficiently than any other plant or tree, plus the commercial value of bamboo provides a sustainable source of income.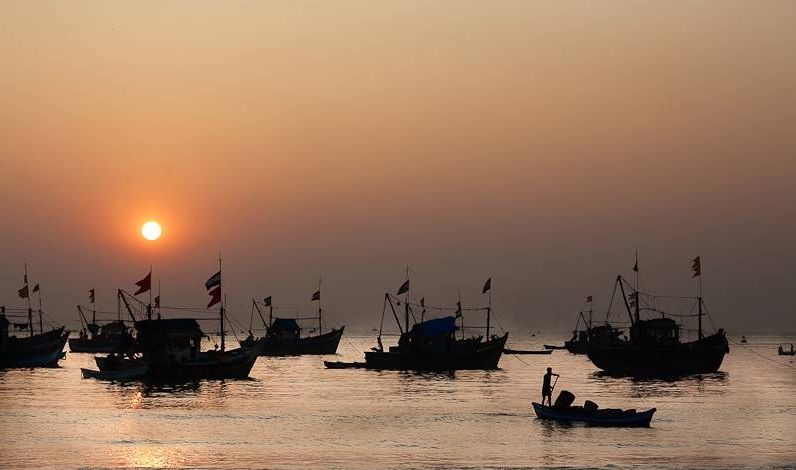 Getting around
While tourist taxis are available for hire, the district has a reliable local bus service. Shared autos ply regularly on fixed routes.
1 Sindhudurg
The Dolphin Watch at the break of dawn on Tarkali Beach, got me started for a bracing day. The fresh breeze, the calm sea was refreshing and dolphins swam near our boat. I took back some fresh catch from the sea, and we had this for lunch, Malvani style. In the evening we visited a place of puppetry, the Pinguli Tribal Puppetry village, and where they made the Ganjifa cards. In the evening I joined my host in the kitchen, and later sat and watched some television.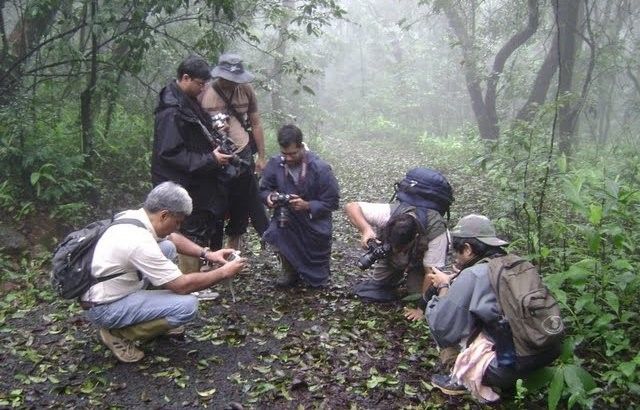 2 Sindhudurg
I was on my way as dawn streaked over the distant hills, to meet Professor Sharad Dapardar. Together we will visit the Dajipur Wildlife Sanctuary, following bear and bison trails. Professor Dapardar completed his thesis on The Ecological Study of the Sacred Grooves of Sindhdugrh. He has been in conservation since 1987. The bauxite-capped tropical hill forests of Dajipur carry forests of tall and medium trees, shrubs, climbers, bamboo, ferns and medicinal herbs. Plateaus are covered by grass-lands with very few trees. The last forest census recorded five tigers, though difficult to sight. Inhabitants include the king cobra.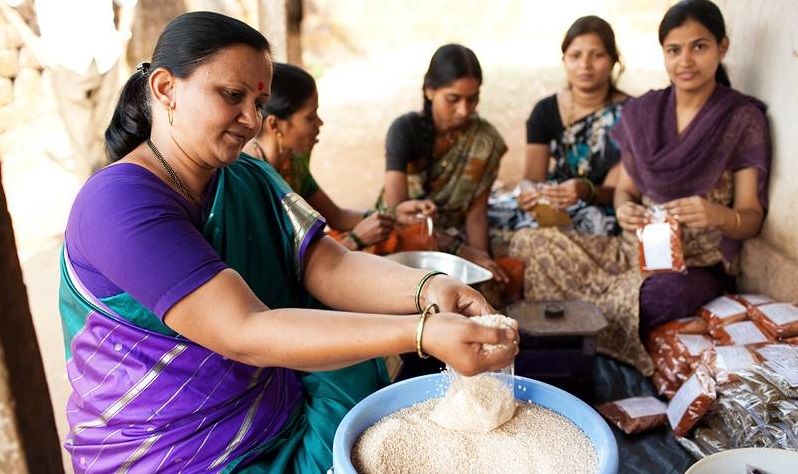 3 Sindhudurg
Travelling north across the district, we made our way to the Vijaydurg Fort, then turning southwards we retraced our way along the coast to the Kankeshwar Temple, Tambaldeg Beach and further south in Malvan, the Sindhudurg Fort and Tarkali Beach.
4 Sindhudurg
My host arranged a day with his cousin who owns an Alphonso mango orchard. The tree grows in cracks of laterite rock. A large hole emptied from the laterite, is filled with sufficient soil to nurture the roots of the new plant, so that it is tough enough to then push its own way through the laterite. A spicy prawn curry and rice was had in the orchard. In the evening I sat with my host, watching the sunset from the roof top.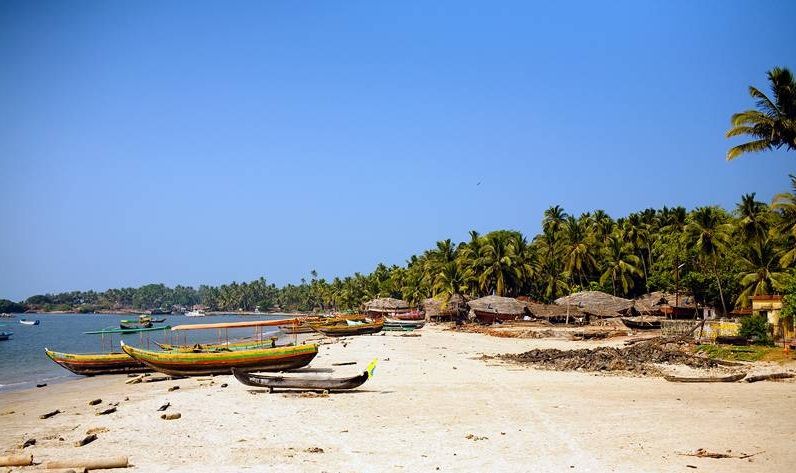 5 Sindhudurg
I stayed back today, catching up on some reading, email and Facebook. It is good to see where my friends are. I take the scooter out for a spin to the nearby shop. I will go scuba diving tomorrow.
6 Sindhudurg
It is an amazing experience, quite the adventure. The sea water is clear blue at Bhogwe and Tarkali, and dive spots a few feet deep. Fresh Kokum juice, local restaurant meal ready.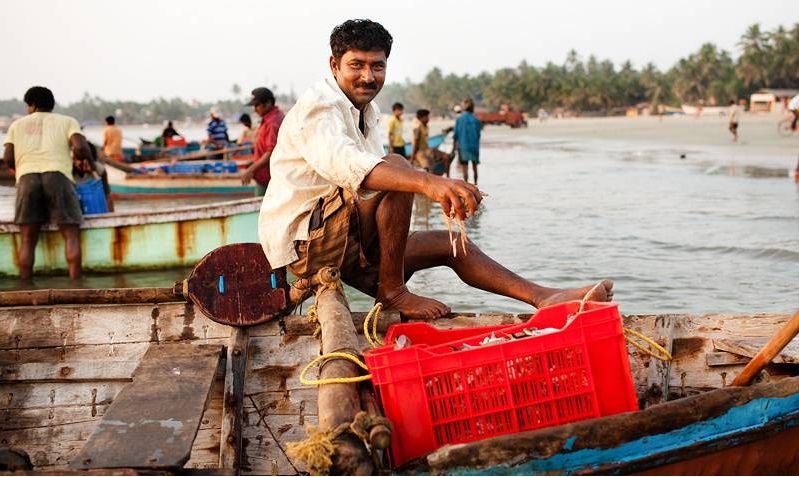 General Information
Entrance fees: Rs.500 per person
Opening hours: 24X7
Closed on: No closed days
Places to Go to in Sindhudurg
When to go
Sindhudurg has a semi-tropical climate and remains warm and humid in most of the year. It has three clear seasons : Rainy (June – October), winter (November-mid February) and Summer (mid February–May). Temperatures vary between Max. 32 °C and monsoon winds bring heavy rains (average rainfall 3240.10 mm).
https://en.wikipedia.org/wiki/Sindhudurg_district
Costs
Approximately Rs.5000 per person per day including accommodation, meals and activities.
Access
Airport Goa, Ratnagiri and Mumbai
Railway Kankavli, Sawantwadi and Kodal
Road Mumbai 6 hours, Goa 2 hours
Further Reading
The Beguiling Charms of the Malvan Coast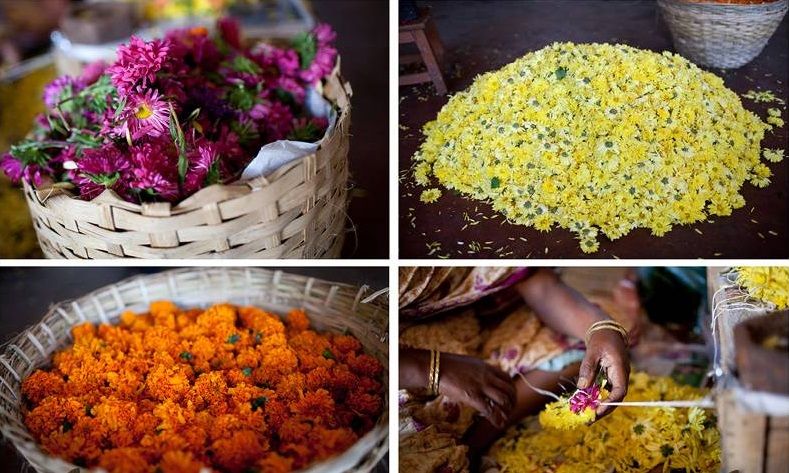 Image Credit
http://www.cultureaangan.com/village-india-stay-sindhudarg