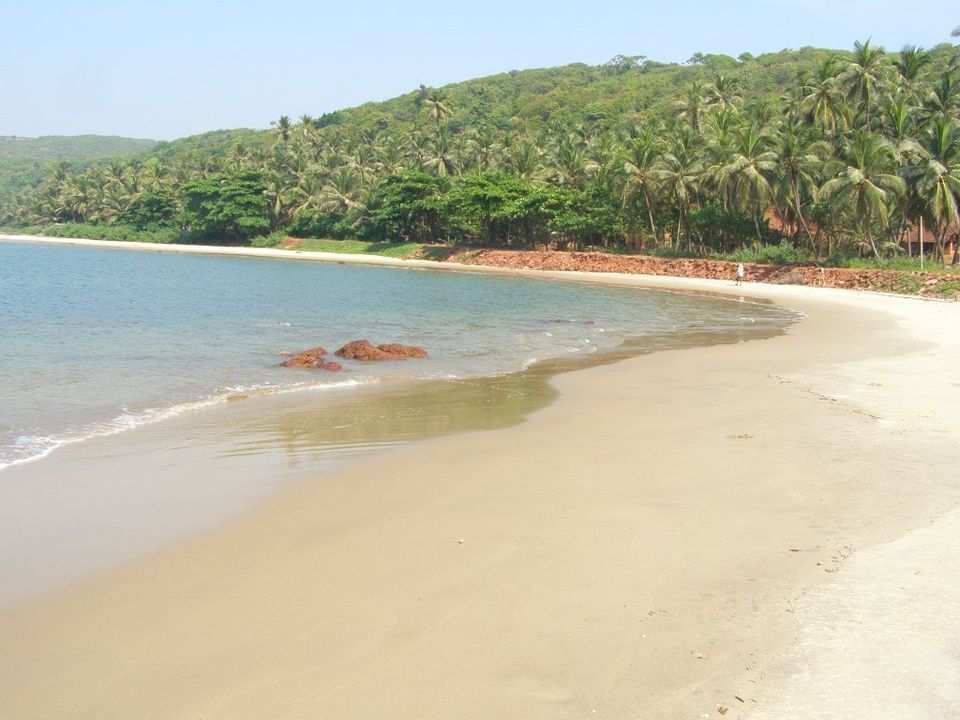 Sindhudurg is well known for its Malvani cuisine, cashew and the succulent Alphonso mango. It is at the center of Asia's largest known bio-diversity hot-spot that stretch along the Western Ghats through Sri Lanka. This unique position has resulted in many representative species of both these regions to exhibit their presence. Arts and crafts from the region have been gifted by the Indian kings to the British monarchy, and are preserved in the Victoria and Albert Museum. Sindhudurg has some of the best beaches.
Why travel to Sindhudurg
On a clear day, you can see the sea-bed through a depth of 20 feet. Dolphin sighting is an attraction. The coral reefs around the coast are supposed to be bigger than the ones at the Great Barrier Reef - Australia. The beaches at Todavli, Tambaldeg and Bhogwe are uncluttered. Water sports are available near Devbag and Tarkali beachs. There is a deep sea trawler fishing activity you can take part in.
The Ghats harbour approximately 5,000 species of vascular plants of which about 1,700 species are endemic. There are more than 450 known bird species, of which about 35 are endemic. The hotspot is home to about 140 mammal species, and more than 260 reptile species of which about 175 are endemic. Endemism is marked among amphibians, of approximately 175 species, roughly 130 are endemic. Among the endemics amphibians, over 85 species are considered threatened. Among invertebrates, 100 of nearly 140 tiger beetle and 37 of the 330 butterfly species are endemic. Oliver Ridley turtles are found to lay eggs on some beaches and Leather back turtles too find their way to the pristine shores of this land.
The district head-quarters Sawantwadi is a handicrafts town for over 250 years. Traditional art goes back to the 7th century and include wooden handicraft, pottery, gold and silver embroidery, lacquer ware and ganjifa playing cards.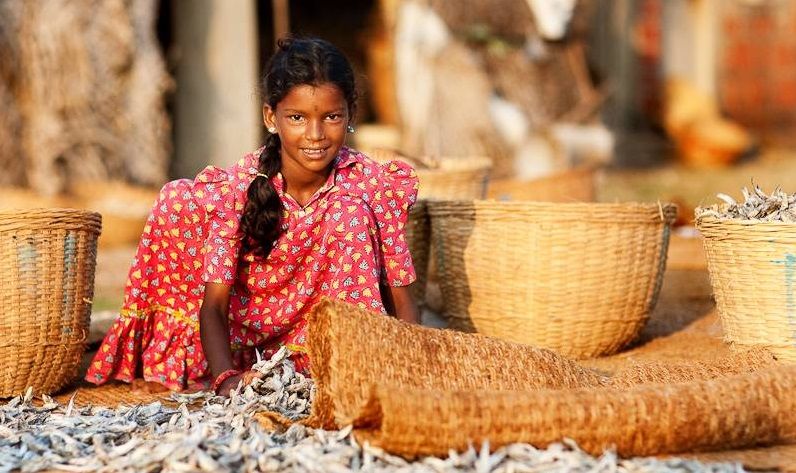 Cuisine on offer
Malvani Cuisine, which is predominantly non-vegetarian, with vegetarian delicacies, overlaps Maharashtrian and Goan cuisine. Finger-licking fish Kulumbu, steamed fish, and curries flavoured with Bhajan and Rasgoli masala blends are best consumed with rice, and breads from the deep fried ragi and wheat flour Kombdi Vade to soft Amboli rice flour pancakes. Small local restaurants along the many meandering roads of the district offer spicy inexpensive ready meals
Getting to Sindhudurg
Airport
The closest airport is Goa, though a new airport is coming up at Chipi near the district headquarter of Sawantwadi.
Railway
Sindhudurg is well served by the Konkan Railway between Mumbai and Goa. Most trains stop at Sawantwadi, while Kudal and Kankavili have some stops.
Road
Sindhudurg borders the state of Goa in the south, and the district of Ratnagiri in the north. The road through the ghats are good and picturesque.
Panjim 60 km
Mumbai 500 km
Pune 380 km
Kolhapur 150 km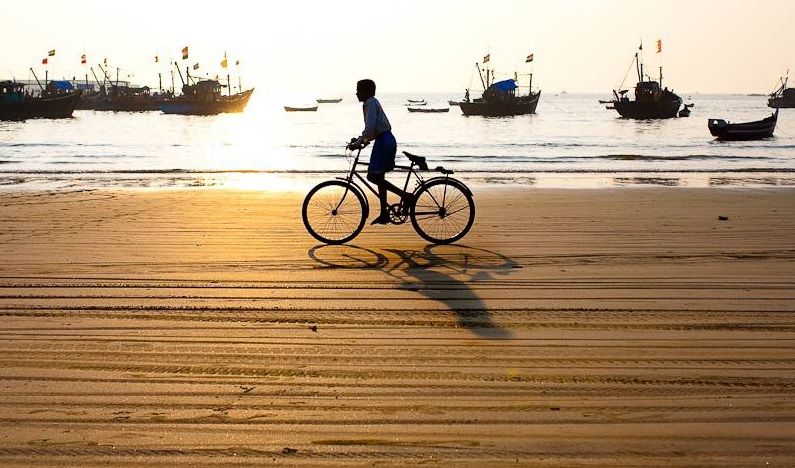 Accommodation
There are a host of popular, but standard category, beach side hotels and resorts along the Tarkali peninsula. Prices vary from Rs.1000 to about Rs.5000 per night. A refreshing alternative are the "branded and eco-friendly" home stays arranged by Culture Aangan.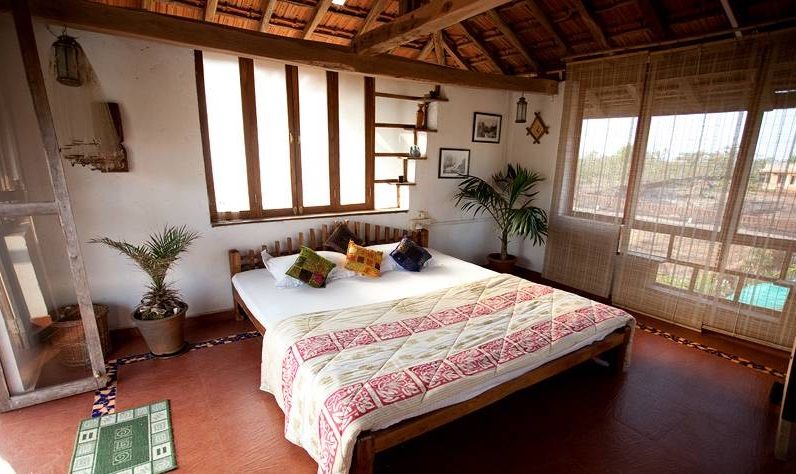 All Images http://www.cultureaangan.com/village-india-stay-sindhudarg