Trips and Itineraries for Guwahati
1 Day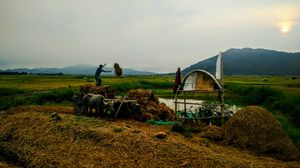 Guwahati in Pictures - a Photo Blog!
6 Best Places to Eat in Guwahati,Assam

---
---
About Guwahati
We arrived at Guwahati airport around 1:30 p.m. We had our stay booked at Guwahati. The next day we had to leave early morning.We had booked this trip with with Chal Kabira. It is a travel startup which organises good Grad trips for graduating students. We had booked only the vehicle through them which costed around ₹17 k for each person for 10 days. It was a luxury Innova. The cost could be further minimized if you have more people, we were just three friends.
Best Time To Visit Guwahati
Best time to visit Guwahati is from October to April
Book Guwahati Tour Package