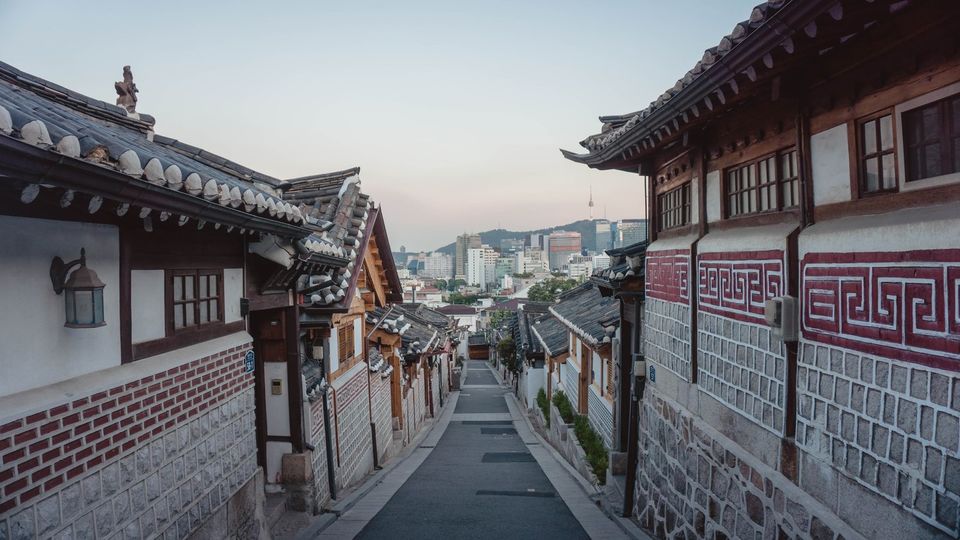 South Korea is the land of the morning calm. And in no place is that fact more true than in Seoul. The peaceful morning is such a stark contrast from the night of high energy partying and drinking. But this contrast is what makes Seoul one of the most exciting cities in the world to visit!
There is simply too much to do on a weekend in Seoul, but let's take a look at the highlights.
Day 1
Korean Spas
There is simply nothing better than getting off a train, plane, or bus and immediately soaking yourself in hot water. Korean spas, known as jimjilbangs, are frequently 24 hours and cheap - families in Korea will make it a whole day affair of snacking, napping, and steeping.
Be aware, though! You are expected to be naked in the gender-specific sections of the spa, and it's considered quite rude to try to wear a bathing suit. Honestly, it's worth it to get over any shyness for the relaxation that awaits.
There is even a spa in the Incheon airport to rest your weary bones after a long flight!
Korean BBQ
Korean barbeque is one of the best things to eat on the planet. Marinated grilled meat is somehow elevated in one of these restaurants. Make sure you get some soju (Korea's liquor of choice) on the side and leave your day-drinking rules behind!
While any BBQ restaurant is sure to have something delicious, I find that Ichadol has the best quality beef (black angus) and a delicious fried cheese option. It is a chain restaurant, however, so if you're looking to avoid there are a million other choices.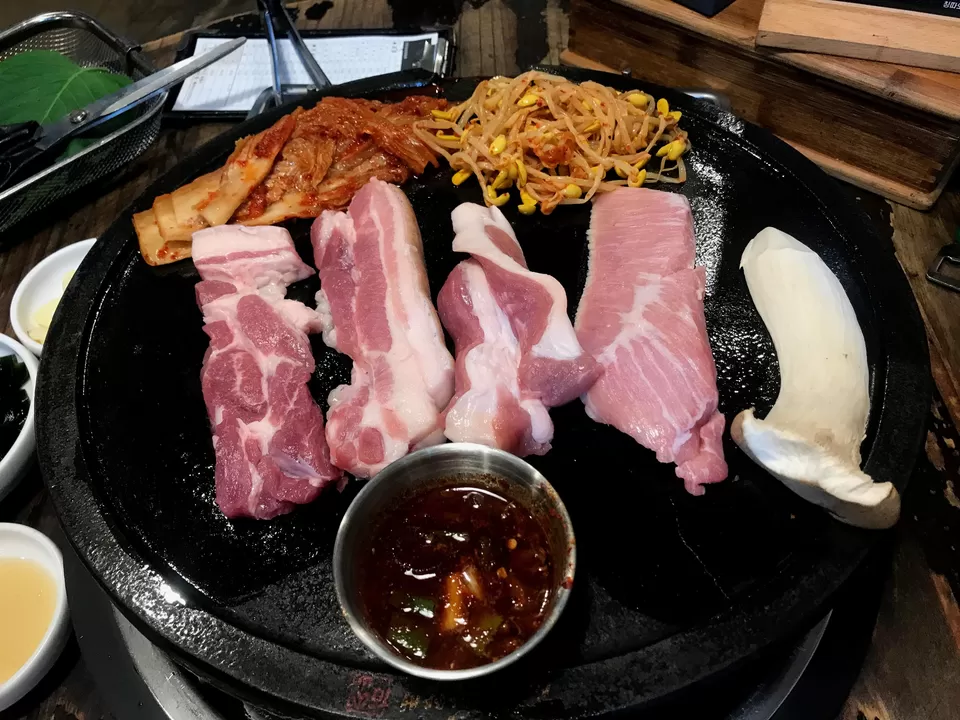 Cruise on the Han River
One of the best ways to get to know a city is to cruise by it. It will also save your feet from too much walking!
The Han River is a great place to see a quieter side of Seoul, and also some real Korean culture. It's common for people to picnic and day-camp on the side of the river. Grab a popsicle from one of the outdoor convenience stores and board your ship.
For this itinerary, you'll want to do one of the day cruises. However, the nighttime tours give you a great view of the city lights, so decide how you want to spend your evening ahead of time.
ChiMek
ChiMek is another popular meal option - and while not the most "traditional Korean" thing yu might think of, it is tradition to get this before a night of partying. Chi stands for chicken. And Mek stand for Mekju, which is the word for beer.
So, fried chicken and beer is a fantastic was to start out the evening. There are so many fried chicken restaurants, and most of them are chains, but I find Chicken and Beer is one of the best for those who want crispy breading.
Club-Hopping in Hongdae
While there are many places in Seoul to go clubbing, Itaewon and Gangnam being other popular neighborhoods, Hongdae is the best. The clubs aren't picky or super expensive, and they're for meeting young Koreans.
If you're a woman, get started early going around the different clubs and collect some wristbands for free (not a perfect system, depends on the night). Expect predominantly EDM music, although NB2 often does pretty good mixes of pop and Kpop songs.
Day 2
Since you might be suffering the ill-effects of last night's revelries, we'll take things a little slower today. If you're planning to head to Busan after Seoul, you should check out this Busan Itinerary.
Choose a Palace
There are around six true palaces in Seoul, but if you're only planning on one then there two to choose from. Changdeokgung is my personal favorite for the Secret Garden tour. However, it's hard to deny how gorgeous the photos are from Gyeongbokgung.
A fun activity at the palaces is to dress up in traditional clothing, called hanbok. The Korean government supports people engaging in the country's traditional culture by providing free entry to anyone wearing a hanbok to the palaces or the shrine. Local cafes and restaurants sometimes also provide discounts.
Footbath Café
Really, any café will do as café-hopping is the Korean way of life. But your feet might be hurting after all the walking so it's good to rest-up here. Solgaheon is one of the more popular cafes in the Bukcheon traditional area of Seoul.
Seoul is frequently faced with waves of trends in food, cafes, and activities. And getting a delicious cooling drink while soaking your feet is currently one of them! If you're wanting to experience what else is on the trend list, check out the Best Cafes in Korea list.
A Light Lunch
You don't want to miss out on the opportunity to sample fantastic street food. Insadong is an area nearby that is well worth a wander. Sample Heotteok, a kind of Korean donut with honey and nuts inside made right in front of you. Or Egg bread, or those fish shaped desserts filled with red bean - there's a million delicious options.
Of course, you'll need something savory and the absolute best place for that is Bukcheon Son Mandu. Mandu are dumplings, and this location has huge, deliciously fried versions that eclipse every other version I've had. They're perfect for a quick, cheap lunch.
Jongmyo Shrine
One of the coolest and most underrated places in Seoul, it's only about $1 to get inside. Much larger than you might expect, these traditional buildings were involved in Korea's traditional shamanistic religion. Sometimes, ceremonies still take place!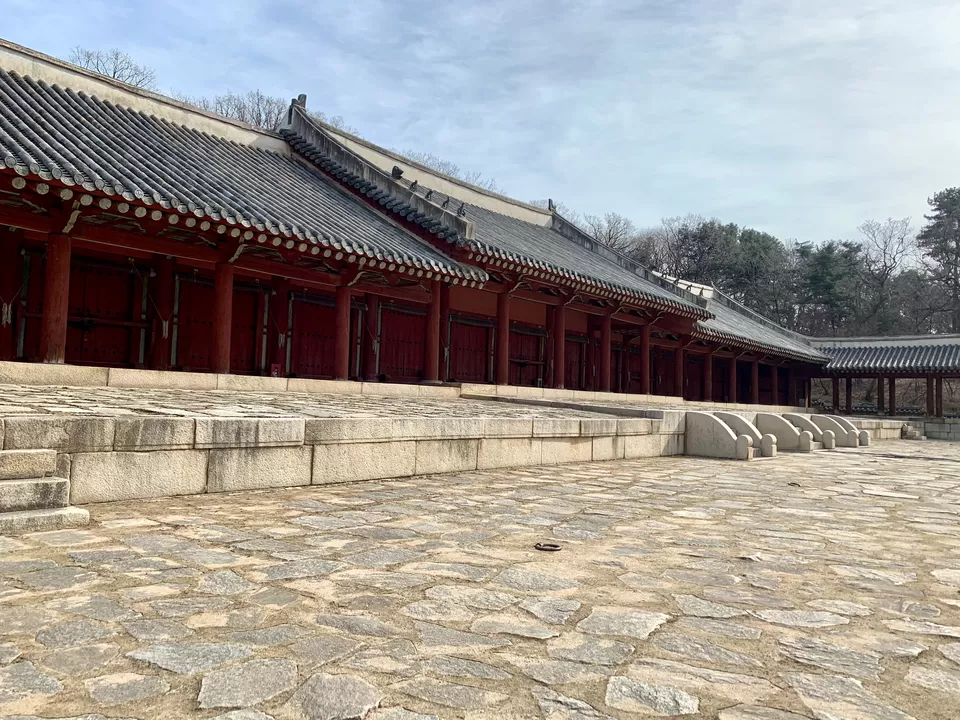 Something Unique for Dinner
Since everything else on this list has been pretty budget-friendly it might be worth considering a splurge on some truly divine food at a Michelin Star Restaurant. Mingles is a restaurant in Seoul that takes traditional Korean ingredients and recipes and elevates them.
Everything is fresh - and even picky eaters might find themselves loving something they never would have considered before! Expect seasonal menus, high quality hanwoo beef, and famed Korean seafood.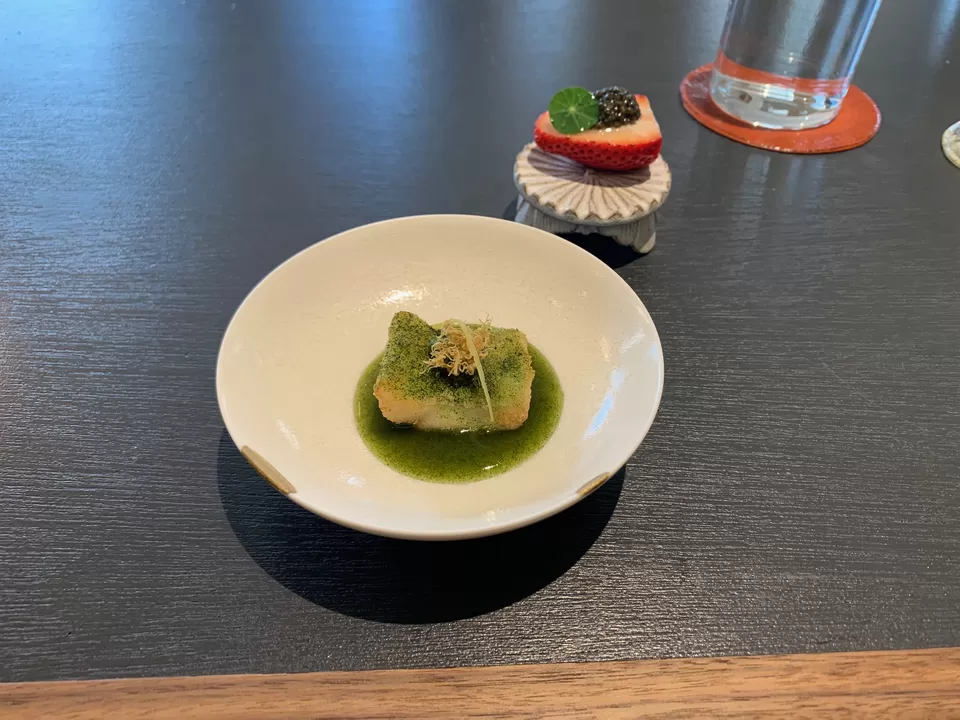 However, if you're not looking to spend tons on dinner there is no shortage of other fantastically delicious locations. Some dishes to look for include Samgyetang (ginseng chicken soup), Budaejjigae (Korean army soup), and Korean BBQ (so good!).
As you can see, a weekend in Seoul is just scratching the surface! If you're planning on a whirlwind tour of Korea, you have a lot to choose from. It's always a great opportunity on expanding your horizons in this wonderful country. Hope to see you there!