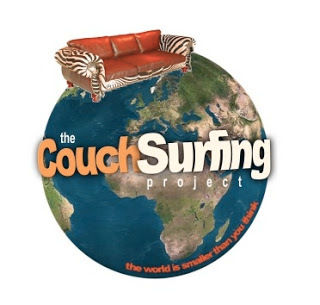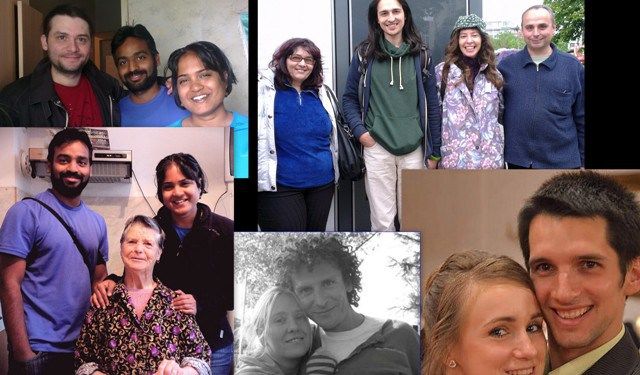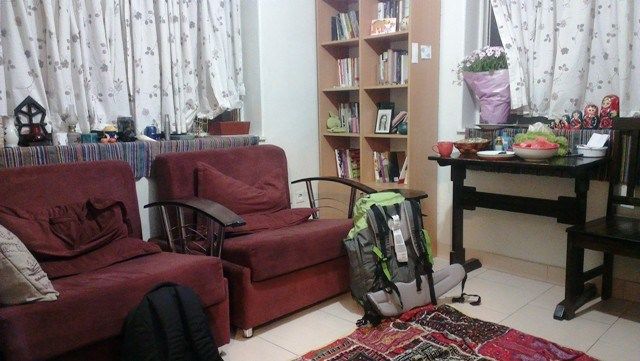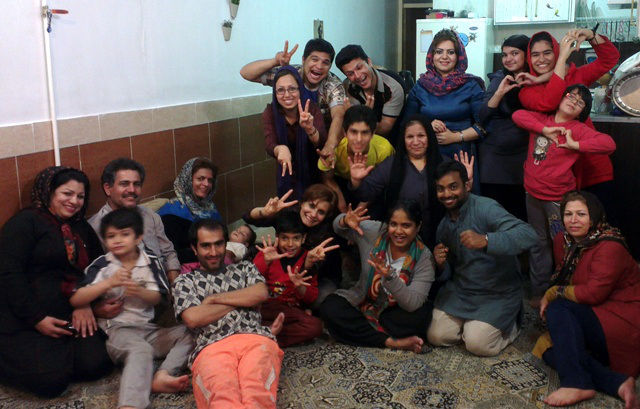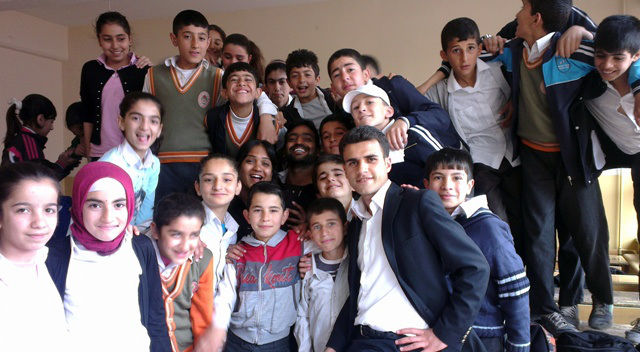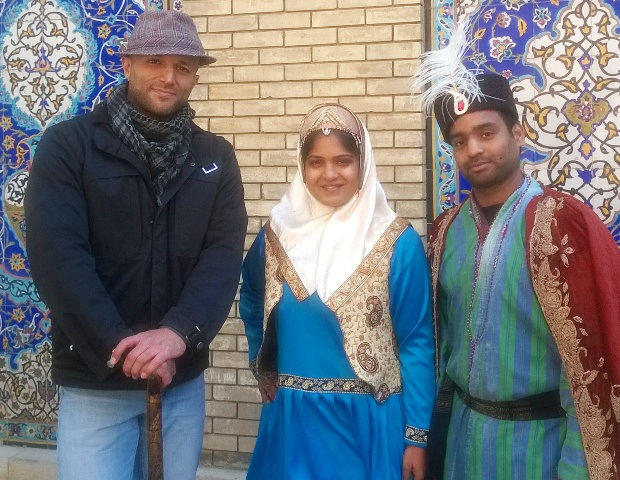 Guess what?
It's been more than a month since we left home. And the amount of money we have spent on accommodation is zero! Yes, zero. And what we have experienced and learnt about the local people, culture, cuisine and traditions is immense!
Can you imagine a way in which we can live with locals in their homes? Sleep in their place, exchange our culture, experience their cuisine, give them a taste of our own cuisine and live with them like their friends?
Well, that's exactly what Couchsurfing offers us!
The world is smaller than you think!
It's a great project and we are so indebted to it.
So, what is this couchsurfing(CS) all about??
The couch surfing concept involves members signing up on what is essentially a hospitality exchange site and by process of interview and elimination, finding free accommodation on a stranger's couch or spare room while traveling.
Our first couch in Safura's house in Tehran, Iran
These couches are extensible and can be turned into comfortable beds while sleeping! :)
Couchsurfing.com – the social website that makes connecting travelers with places to crash easier — now has more than three million members in 246 countries around the world!
It's a boon for budget travelers like us! It also allows us to get an up close and personal look at different cultures, families, and households, seeing how they really live, far from the madding crowd of high tourist traffic and tours.
We have met great people so far through Couchsurfing and we are sure we will continue doing so! We have made some friends for life and are sure of meeting them again, maybe in India, at our home or maybe somewhere else in the world. For we have come to realize that the whole world is one single family.
Our amazing hosts in Iran – Safura (our first host in Tehran), Ali Salamat & Ali Salimian(Isfahan) and Elyar (Shiraz)
Our hosts in Turkey
Fatin & Reme(Van), Sirin(Batman), Hasan(Mardin)
Hamdi – Our best friend in Istanbul :)
Our hosts in Eastern Europe so far (from L to R) – Kostadin and his grandma(Plovdiv, Bulgaria), Slavi, Maria, Petya and Yanev(Sofia, Bulgaria), Betty and Andras(Budapest, Hungary) and Nina & Mihai(Brasov, Romania)
Not only did we stay with the locals but we also met their friends and family and had lots of great conversations and fun! For instance, luckily for us it was the New Year (Nowruz) time in Iran and people were free and in a good spirit
We went on picnics (Sizdahbedar) in Iran with some families and had really great times.
We had a great time with our host – Mohsen Parsa and his big family in Ahvaz, Iran.
We also went to events organised by the local couchsurfers. For instance, the day we arrived in Isfahan, our host Ali took us to a hike and breakfast event in Mount Sofeh where we got to meet lot of CSers. We later met them for a coffee and even went on a bike ride with one of them.
We went to a CS hike and breakfast meet up the Mount Sofeh in Isfahan, Iran
We also met an interesting person by name Pedram in Tehran through CS. He is very passionate about history and heritage of Iran and took us on a walking tour to some very interesting places. We had a great time with him and would recommend him to everybody who visits Tehran!
Walking tour with Pedram in the Golestan Palace, Tehran, Iran. By the way, that's the dressing style of the Qajar dynasty ;)
Sometimes the host maybe having several guests at the same time. It's again a nice opportunity to meet other travelers from far and wide and exchange travel stories with each other! The same happened in Plovdiv, Bulgaria in our host Kostadin's home. We met this very friendly Taiwanese-Japanese couple and a cyclist Evan from Serbia!
We met so many travelers in our host's places – Azar, Mohsen and Ali (Shiraz), Herman, Povalina and Peter (Uchisar, Kapadokya), Shiling, Susumu and Evan(Plovdiv)
We have had a first hand experience of the local cuisine at all places. Many a times our hosts have cooked delicious meals for us. We in turn have cooked Indian food for many of our hosts
Palak dal, lemon rice, baingan Ka bartha, mushroom masala, wheat flour dosa and tomato chutney are pretty famous outside of India now you see
Our hosts have thoroughly enjoyed the Indian cuisine :)
We also had some very interesting experiences with some hosts!
Our host, Sefik, took us to his school where he teaches religious ethics to children. We had a fun time with the kids :)
Sefik also took us to the most famous radio station in Batman where we were live for an hour talking about India!
Who knows? Without those insider tips on what to see and what not to do, and that really money-saving advice on sights and activities, we would have gotten lost in the horde of tourists.
And the feeling of coming back to a home, and not a hotel/hostel after a weary day of traveling is something money can't buy!
Have you ever tried Couchsurfing while traveling? What do you think of the idea? If you haven't tried we sincerely recommend you to go for it!