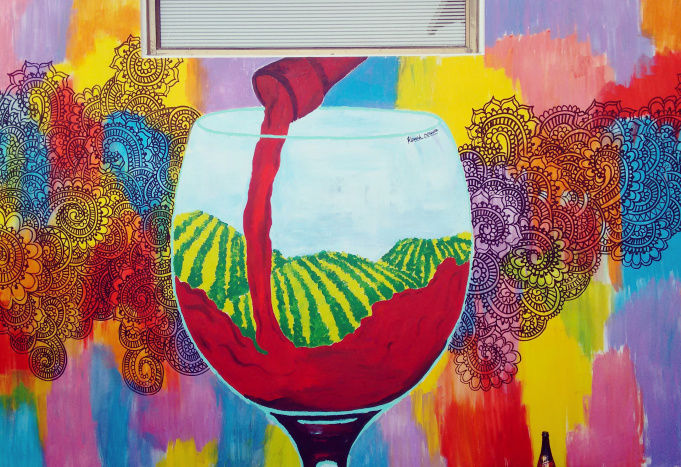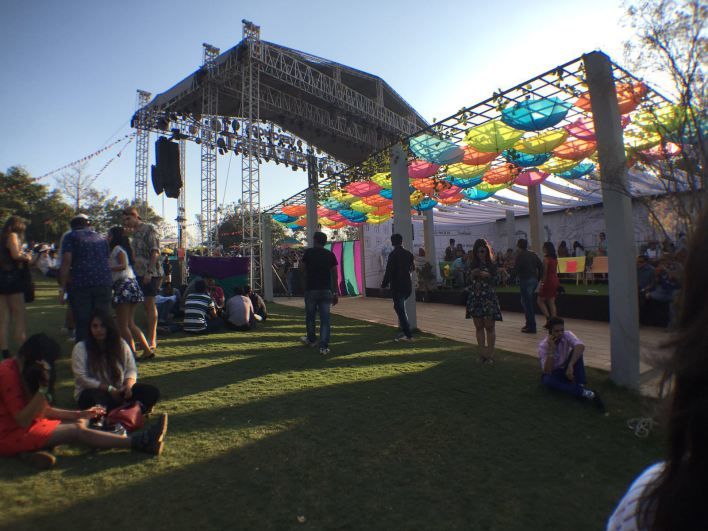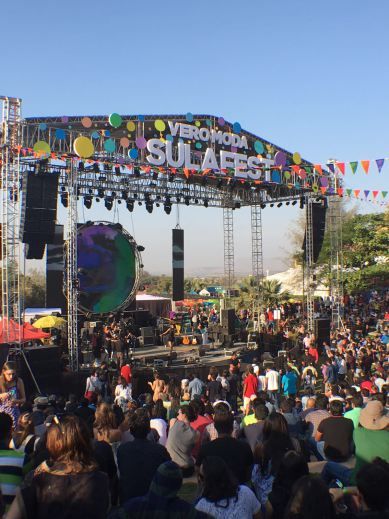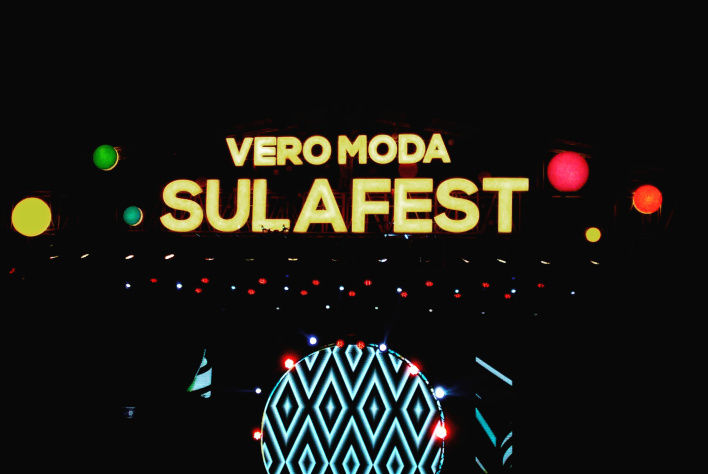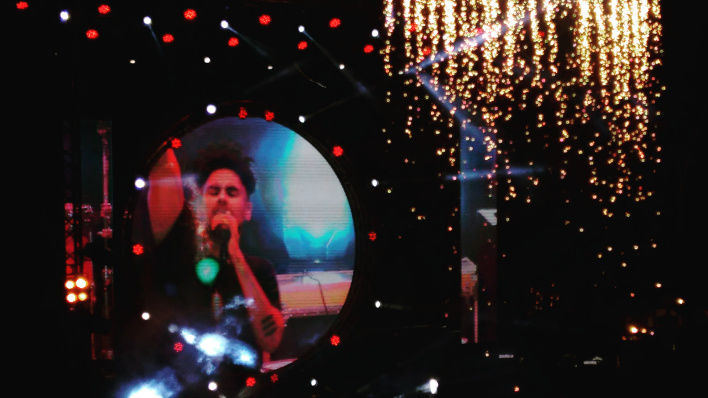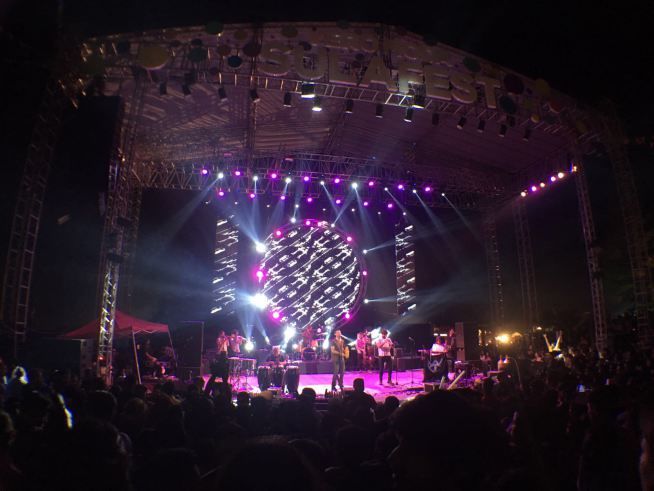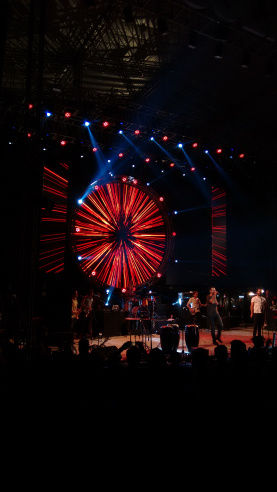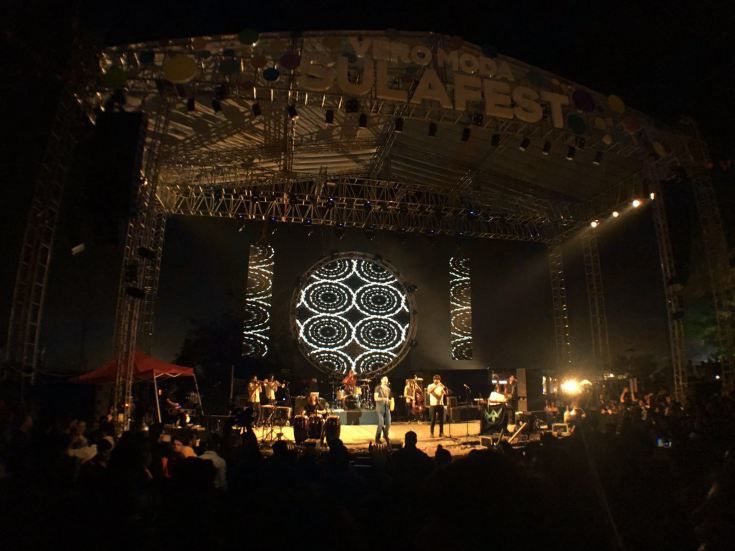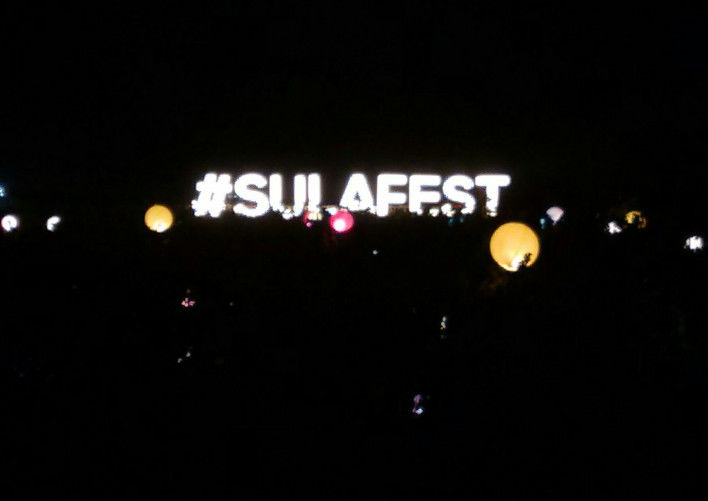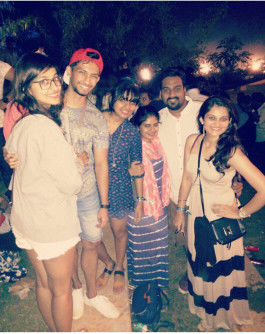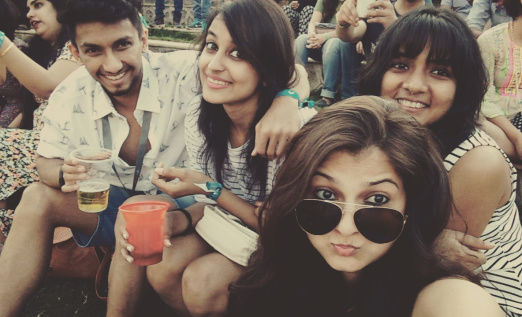 Rajeev Samant's along with the team and lots of research converted his 30 acres of farmland into India's top winery. Sula Vineyard as it is known to us began its journey way back in 1997, and in just about three years time, it produced it's first white wine which claimed to be India's best white wine. As demand increased, operations grew, and by 2004, the plantation area expanded from 30 acres to 1800 acres- Nashik and Dindori.
The 9th edition of Sula Fest as they call it a Gourmet World Music Festival was a 2-day event starting on 6th Feb. It ensured a great mix of music, wine, food and shopping. Varietals planted include Cabernet Sauvignon, Shiraz, Zinfandel and Merlotalong with Chenin Blanc, Sauvignon Blanc, Viognier and Riesling. The winery and vineyard are open to public for tours, and the tasting room is a must for a layman and a wine connoisseur alike.
Vero Moda made it all the more stylish with its shopping area, and a fashion show was revealing the spring summer collection 2016.
While there were some great artists in store for us on both the days, there was still so much one could do, like indulge in some sinful wine, relish delicacies from the finest eateries of Mumbai and Pune, or simply laze by the idyllic lawn near the Greek-style amphitheater.
The artist line up was diverse to name some: The cat empire, Kailasa, EDU Imbernon, DUB Inc, Luna City Express, Balkan Beat Box, Success, Rodney Branigan, Delhi 2 Dublin, Reggae Rajhas etc.
While Kailasa was the most awaited of them all, DUB Inc stole the show on the first day, and we could see everyone swaying and jumping with all they had. One of my personal favorites was Delhi 2 Dublin. Apart from the live performances, we had another stage was set-up for DJs to play the best of EDM.
Accommodation
Lets' camp out was their official partners and were setting 350 tents we found the cost for the same a tad bit much. Luckily, there were plenty of option to choose from Taj, Ibis, Ginger, Express Inn, etc. We ended up booking a studio apartment by the D.S. Group, and I absolutely recommend that place for it was clean, accessible, served good food- all in all, it was value for money.
Getting here:
There is a good road connectivity, but it might not suit your timing as was the issue in our case. We booked a car through Zoom cars – they offer a self-driven car which is very well maintained and fairly priced. Once you are in Nashik getting around is easy, though if you do not have your car, it might be difficult to find a taxi because of the mad influx of festival attendees. Even the rickshaws around this time charge an exorbitant sum of money for a short distance.
Management of the fest was not so impressive, especially the parking system, also a better placement of dustbins could have helped in maintaining cleanliness. Nevertheless a great experience, waiting for the 2017 edition already!
Beyond Sula Vineyards:
Nashik has come up as the prominent wine producer of Maharashtra, which lets you visit a couple of other wineries around. For a religious turn, visit Nashik's holiest shrine – the Kala Rama temple. Legend says that this is the very place where Lord Lakshman sliced Surpankha's nose as depicted in the Ramayana. A short drive from here will take you to Gumpha Panchvati where Lord Rama, Lakshman, and Sita stayed during the exile. Another religious site is the Muktidham, a fairly new shrine, which has eight murals of the Bhagavad Gita. To indulge in some authentic delicacies of this region, visit Saheba
This being my first time in Nashik and first Music Fest experience I was not sure what to expect from the trip having no knowledge about the artists fueled my doubt. But when it comes to music even language is not a barrier! And one would not be surprised to see the same crowd tap their feet on songs sung by Madboy\Mink, jump with joy to the music of Dub Inc and sway with the beats of Kailasa.
Sitting in the amphitheater you leave the world behind, bump into long lost friends, meet extremely interesting people or just rekindle your friendship with your old gang. You drink, eat, make merry and with every beat you hear and clap together you realize there is a divine connection in music that binds us all together.
This post was originally published on Khyati Maloo's website