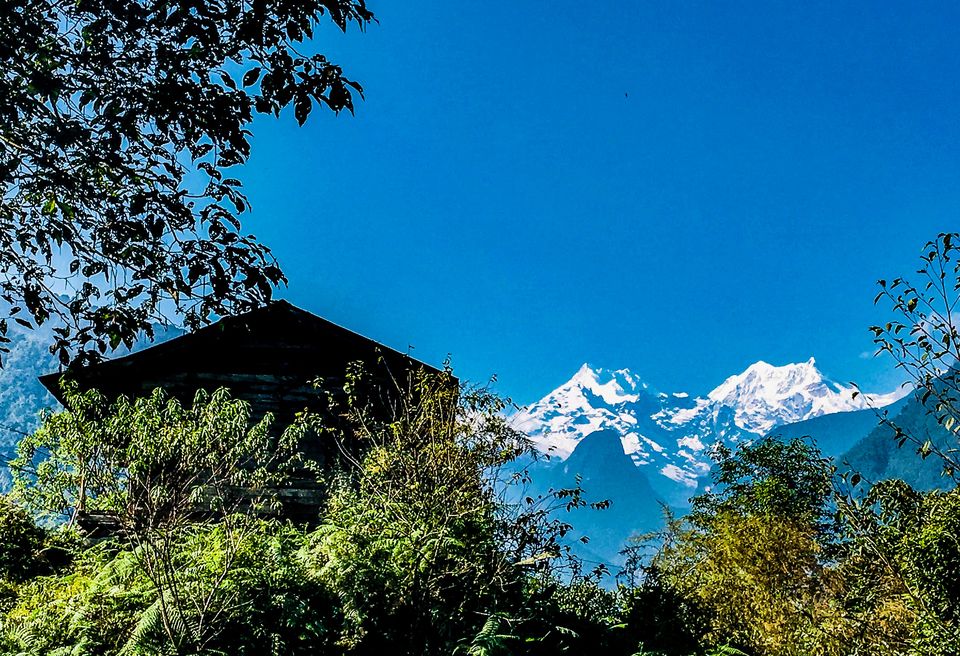 I was looking to get out of the city badly and was searching for a place that would offer me peace and serenity, minimum people and satisfying views of the ever so beautiful Himalayan mountains.
As weird as it may sound but I usually start the initial information gathering about a place on google earth :) After some research on the internet I came across this place named Dzongu. How this place transformed into an emotion from just a place is what I am going to write about in this blog. Its going to be long... Stay with me :)
Geographical Overview
For starters, Dzongu is a not a hill station as it is still pretty much unknown to majority of people (and I thank god for that). Even the locals in Gangtok or taxi drivers in New Jalpaiguri Station would often mistake Dzongu as Changu (which is the very popular Tsomgo Lake). It is a sparsely populated region divided into 2 blocks i.e. Upper & Lower Dzongu.
Distributed between Lower & Upper Dzongu, the place is full of quaint & picturesque villages at its lower altitudes of around 3000-7000 ft & rises up till the foothills of Mt. Kanchenjunga at around 20,000 ft above sea level.
Dzongu is nature's paradise and very less known to people. The entire Dzongu forest range is abundant in medicinal plants/trees and various species of birds that can be seen only here and nowhere else. In entirety, Dzongu falls inside the Kanchenjunga Biosphere Reserve and has River Teesta flowing through the entire region.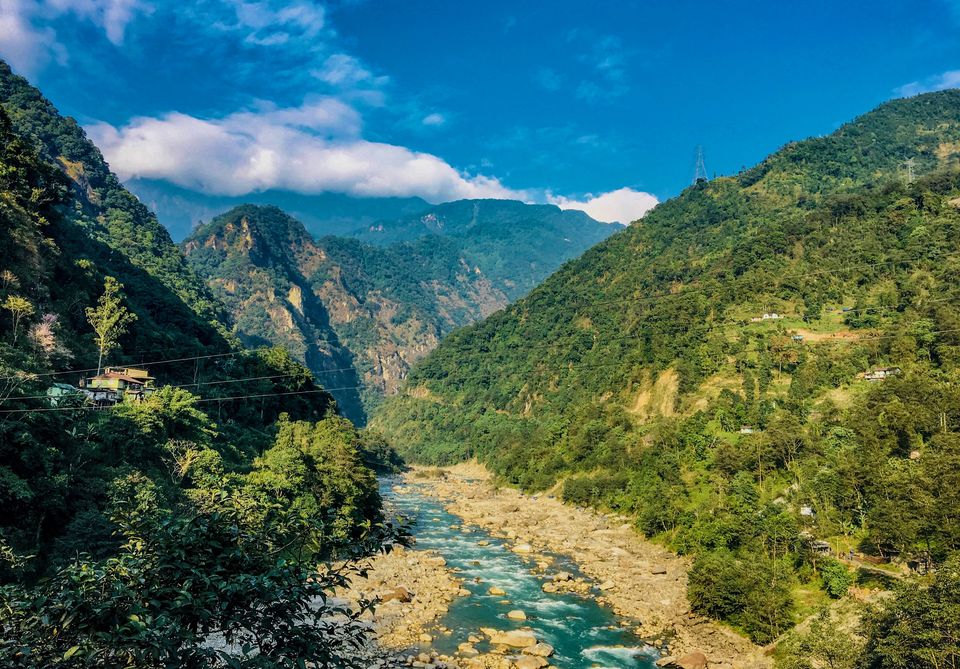 Dzongu enjoys typical north Sikkim (North East Himalayan) weather that remains pleasantly cold during Indian Summer (March - May). I have no idea how much it rains here but going by my experience in Sikkim, I suppose it rains cats & dogs here during the months of June to September.
Winter sets in pretty early I suppose...lets say by October..as compared to the rest of the nation. The months from October to February are typically very cold with temperatures hovering around zero degrees during 12 noon. In case you want to know the minimum, I experienced -10 Degrees Celsius on December 28th night and it goes way below than that as well.
How To reach ?
If you plan to travel to this part of the world, keep in mind one name - Mangan.
Reaching Dzongu or the homestay that you have booked can be a 3 fold journey i.e. NJP -> Singtam, Singtam -> Mangan & Mangan -> Dzongu.
Step1:
In case of a train ride to NJP from almost any part of the Indian subcontinent, step out of NJP railway station and you will enter a sea of taxi drivers and transport options.
From here, one can either book a cab or travel on shared basis till Singtam (Generally takes 2-2.5 hours & about 300-350 INR per head).
From Singtam taxi stand one can again take a similar approach to reach Mangan which again takes 2-3 hours depending on the traffic (Approximately 200-250 INR per head for a shared cab). Pat yourself on the back if you can actually persuade your driver to take you up to the homestay that you have booked for some extra charge (chances of this happening are slim though).
The key is to reach Singtam by 3 PM at the maximum post which the cab-availability to Mangan reduces drastically (which of course means one will have to pay high prices to reach Mangan or the homestay).
Alternatively, one can even take shared cabs till Gangtok instead of Singtam and continue towards Mangan from there.
Keep in mind if you can reach Mangan, you can ask your homestay to arrange for a vehicle from Mangan up to the homestay and they will typically charge between 1500-2000 INR. (This rate may seem a little high but this is justified by the drivers by the fact that they have to cover the to & fro journey between Dzongu and Mangan)
One important point is if you are lucky enough, you will find some shared cabs going to Mangan. If you spot one, hop on to it & you just pay 150INR from Singtam to Mangan.
Travel wise, try and negotiate as much as possible but also make sure to be respectful to the people and the difficult jobs that they are doing up in the mountains :)
I have travelled on a shared basis from NJP to Mangan and asked my homestay to arrange for a vehicle that took me up for 1500 INR.
Interesting point is, on my way back, I took the early morning i.e. 9 am Cab from Dzongu to Mangan which takes people down on a shared basis & charges 70-100 INR at the maximum. This is available almost everyday and homestay owners would definitely help arrange this.
From Mangan its a straight forward journey to NJP same as the onward journey.
Step 2:
If you travel by air, you have to fly down to Pakyong airport. This airport has recently been opened up and just 1 chartered Spicejet flight operates between Kolkata & Pakyong.
From Pakyong one can travel to Gangtok & take a cab to Mangan/Dzongu from there.
NOTE: Make sure to have an entry permit processed before entering Dzongu as this is a Biosphere reserve. This can be easily arranged by the homestay owner and the permit charge is 100 INR.
Dzongu - the land of the Lepchas
The locals at Dzongu are named Lepchas, which literally mean the children of snowy peak. They are known to be extremely peaceful and worship Mt. Kanchenjunga as their mother.
As a part of their mythology, the Lepchas believe that they have descended directly from the mountains. I also got to know from the locals that they believe Dzongu is the bridge to heaven, which is situated at the foothills of Kanchenjunga (which pretty much made perfect sense to me by the time I was about to leave).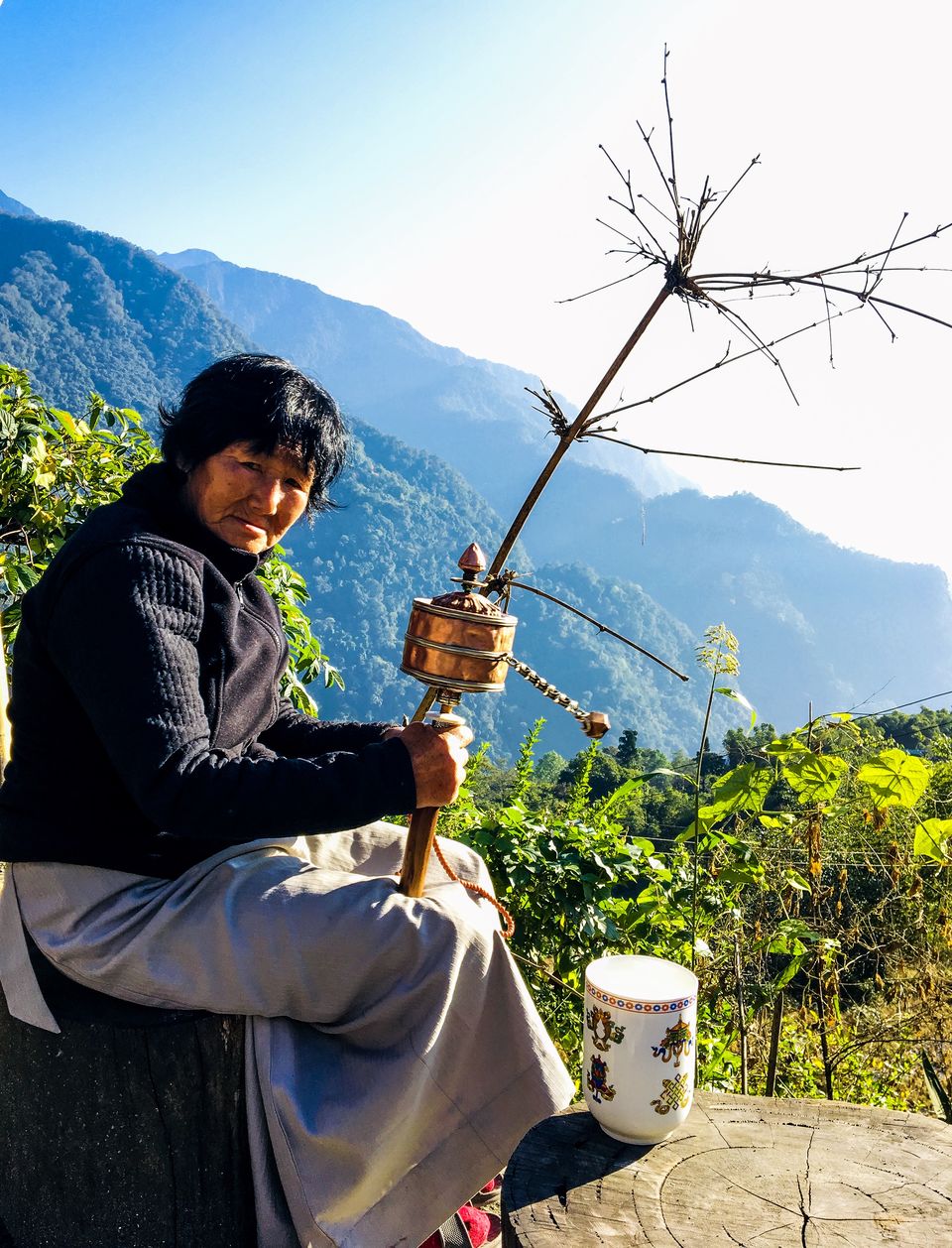 The upper Dzongu region is so sparsely populated that people here literally know each other by names. I found this out when I was trying to locate the route to my homestay and people guided me by asking the name of the owner.
As far as the language goes, people here speak Nepali amongst themselves & understand Hindi & English.
What do you do in Dzongu?
At Dzongu all you have to do is laze around and enjoy the fresh air.
I have seen the mighty Kanchenjunga from various places in Sikkim and I have to admit that Dzongu literally offers you the 3rd highest peak of the world right at the stretch of a hand..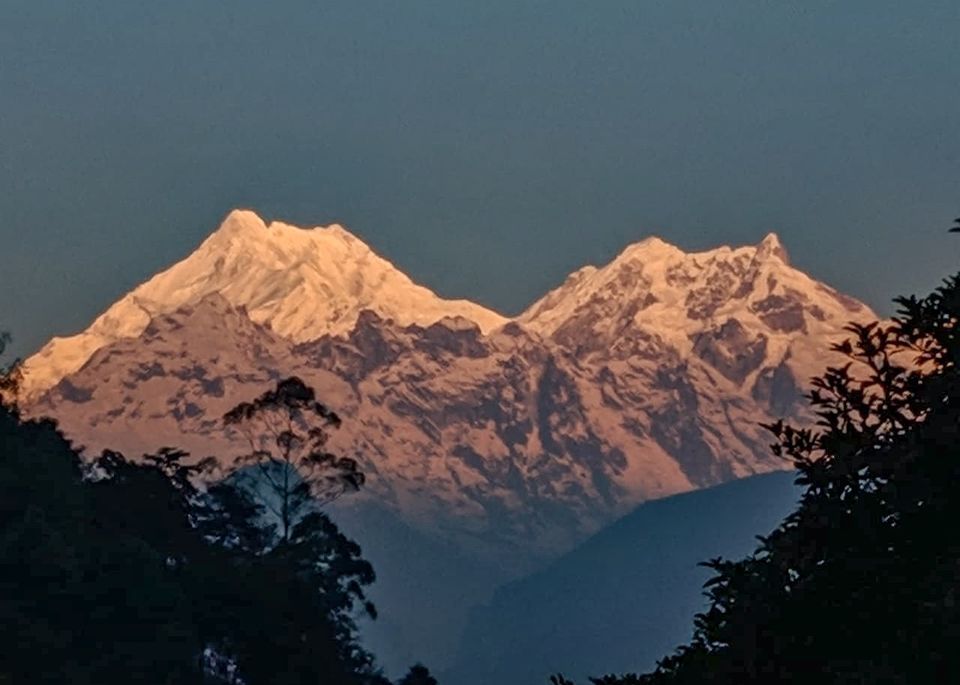 Sun rises nearly around 6.30 am here during Nov-Dec mornings. Sunrise is a beautiful phenomenon anywhere but the sunrise at Dzongu is somewhat surreal. The sun rays hit the Kanchenjunga peak first and gradually light up the entire region. It is a breathtaking sight to watch the snow capped peaks turn from Orange at the top to fully snow-white within 40 minutes of sunrise.
I was lucky enough to get a room in Lingthem Lyang Homestay from where I could see the sunrise and the entire region right from my bed.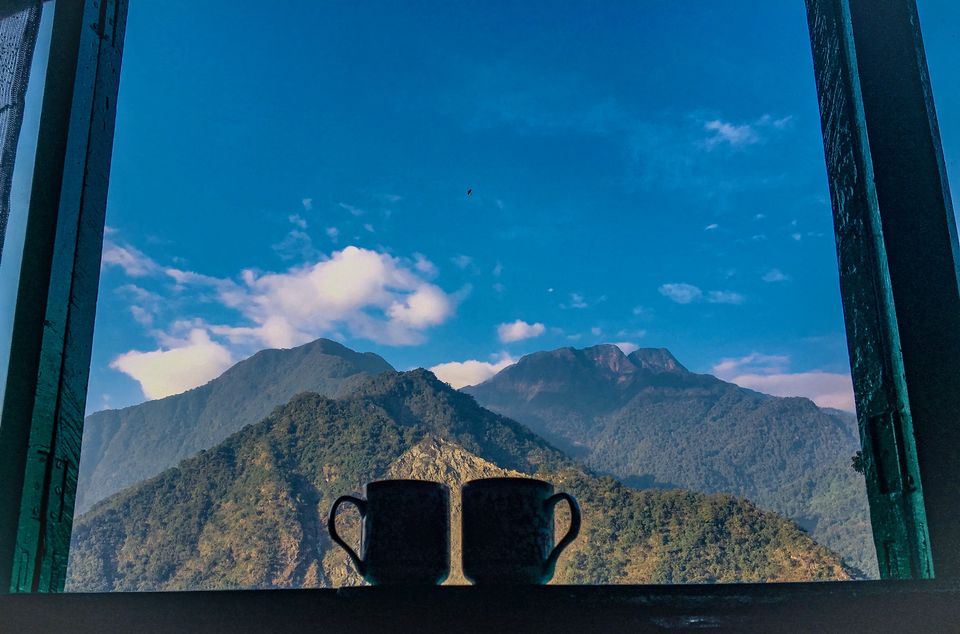 Take strolls around the villages, chat with locals (everybody has a story to share about this beautiful place), play with a bunch of enthusiastic and happy kids, pet the beautiful mountain dogs and listen to the local songs with Tea and the vast, green mountain ranges in your sight.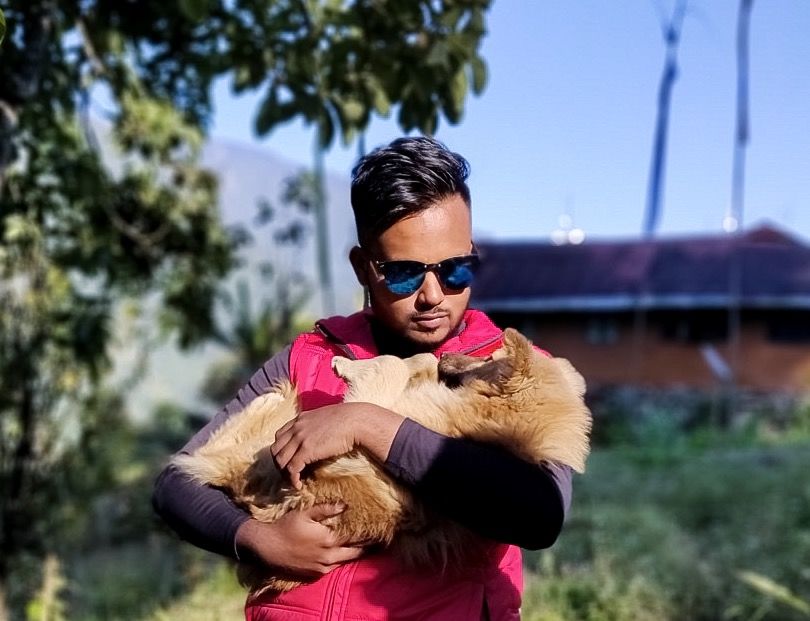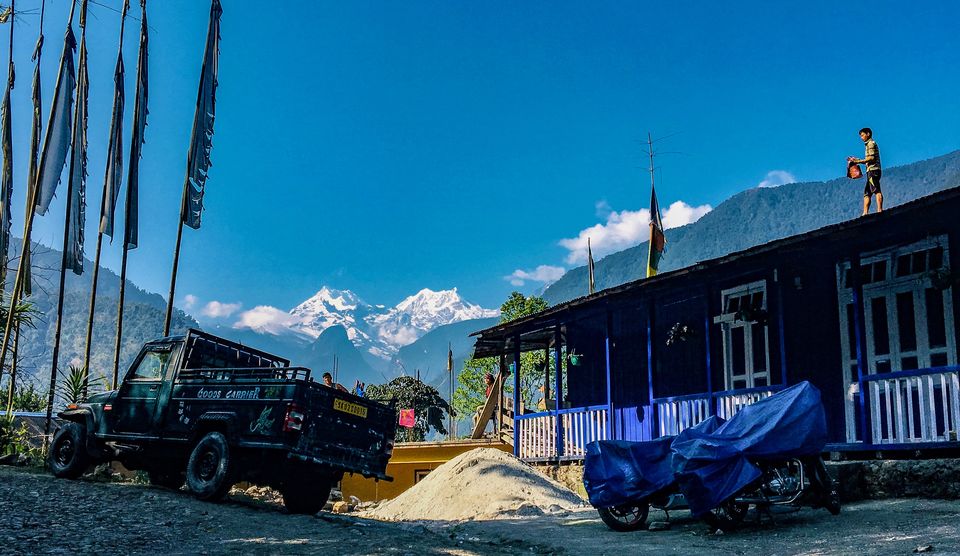 Try the locally brewed millet drink which the local people like to call Chee.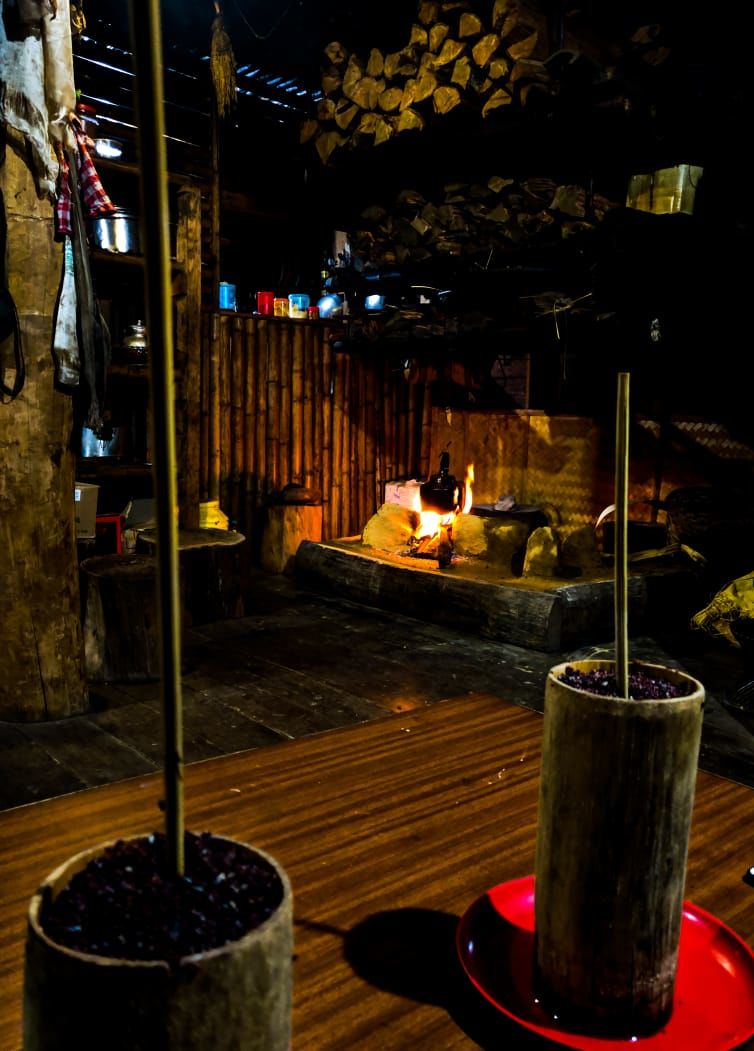 Finding & drinking alcohol in the open is pretty much not a taboo here as compared to the rest of the nation. Local beer and other drinks are easily available at shops.
For the adventure lovers, one can trek up to the river bed at Passingdang and the natural Hotspring. The trek is by no means an easy one as the trail is a completely wild one.
Check out my instagram post for the trek story.
The river bed & Hotspring can be reached by car as well.
There used to be a wooden bridge which would connect Lingthem & Tingvong located at 2 different mountains. This bridge got washed away in the heavy floods during the rainy season in the recent past. A new & stronger Iron bridge has been constructed now, which makes crossing river Teesta easier for locals here.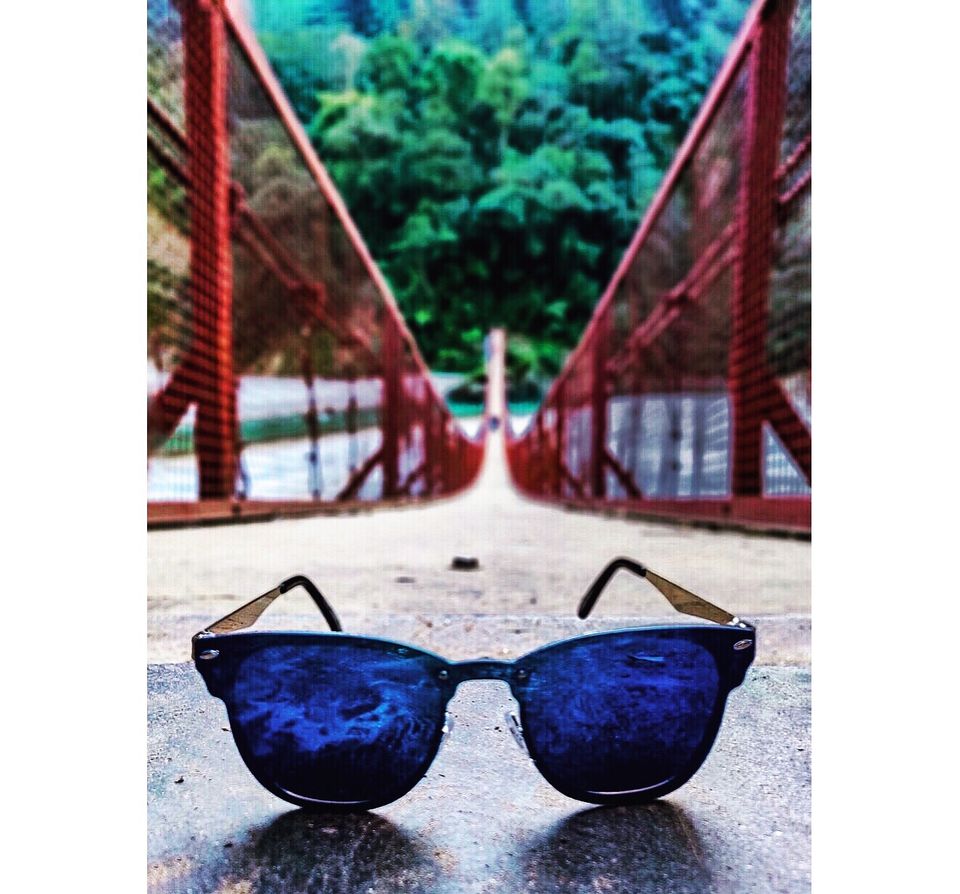 Another point of attraction is the Tingvong Monastery that lies on the other side of the mountain and one can either trek or travel by car.
If you are staying at Tingvong side of Dzongu, you can visit the Lingzya waterfall, Stay at Pentong village and also trek up to visit the beautiful Keushong Lake from there. The trek to Keushong lake (situated at around 15000 ft, above sea level) is a very challenging one & would require a guide who knows the area well.
Life at Dzongu seems to be going at a very slow pace and you slowly start to realize the fact in spite of the hardships they undertake in order to make a living in such a remote region, people here are absolute nature lovers & are extremely happy and content.
I met a few young guys. One of them aspires to become an IAS officer and took suggestions from us regarding various coaching institutes and we discussed various career options.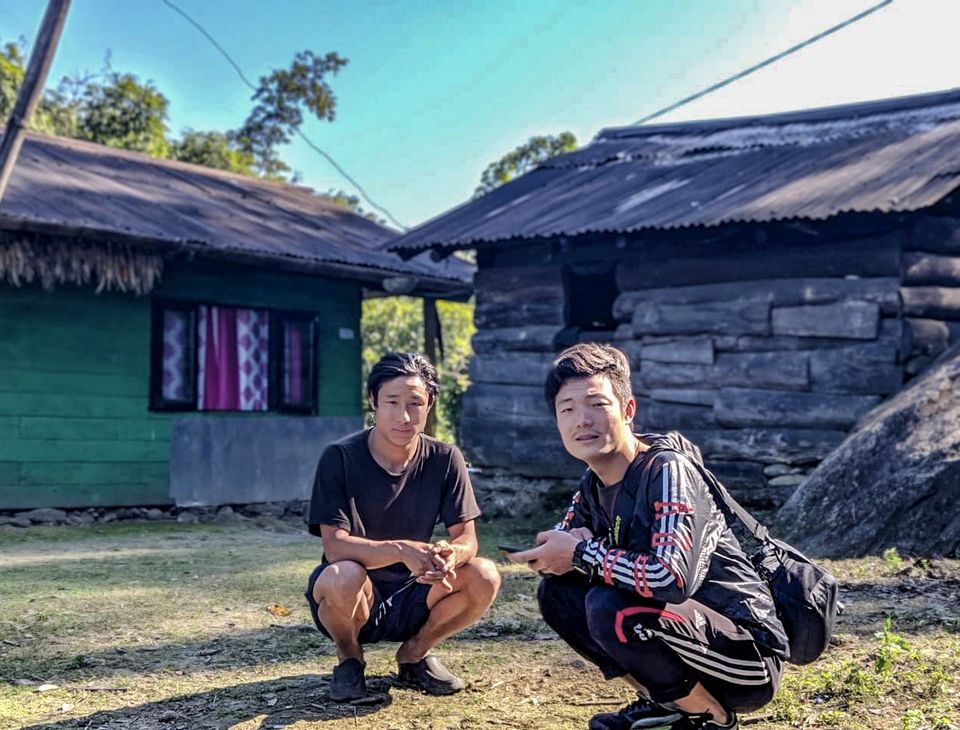 Education here is mainly in the form of home tuition or at Monasteries. Some kids choose to become monks & receive education on Mathematics, English and buddhism. There is 1 school in this entire region where students walk miles on a daily basis to get educated.
Every home has a beautiful garden where they grow vegetables & other farm produce for daily consumption. The homes are surrounded with beautiful wild flowers, cattle and dogs.
For me the highlight of the stay was the evening where I witnessed the sun going down on one side of the mountain & the full moon coming up from behind the snow capped mountains, all at the same time. The entire region looked magical & this for me was a heavenly experience.
If you want to experience a different world altogether, Dzongu is the place to be.
The best part is there's no internet connectivity once you cross Mangan. The last ATM is also at Mangan. However cellular network is available mostly for BSNL, Airtel & Vodafone networks but expect call drops or network loss.
Places to stay
Dzongu is a natural luxury away from all the luxuries that we are used to in our daily life. Home stays are the popular means of accommodation for tourists here.
I booked a room Lingthem Lyang home stay which is almost 8 Kms away from the Dzongu checkpost & 6 kms from Passingdang.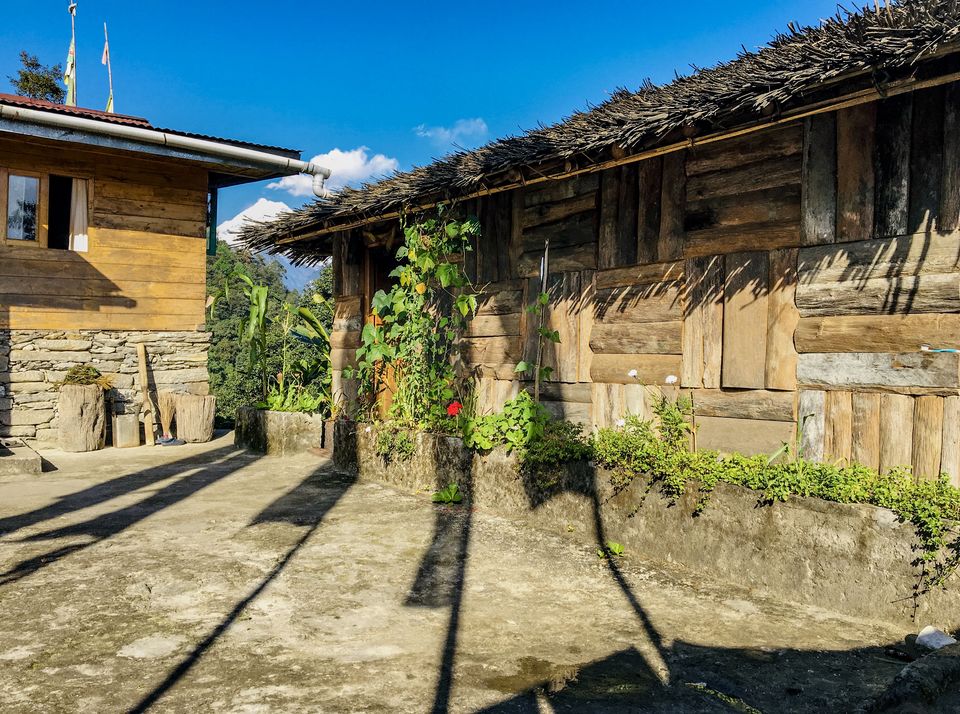 Very warm, hospitable and caring hosts. They offered us no restrictions on anything, arranged bon-fire, Chee, tea, extremely delicious food and what not.
Contact: Sangdup Lepcha; +91-9593781926
Another very good option to consider is Rumlyang Home Stay
Contact: Karma Lepcha; 8001608667
Apart from the above mentioned contacts, there are plenty of other options to stay. Just google up :)
Itinerary Details
If the idea is to laze around and find peace, I guess there is no limitations to the number of days to spend in Dzongu.
I came across a research scholar from Italy who was staying beside my room for 2 weeks. He came for a research on medicinal plants, fell in love with the place and stayed for as many days.
However for someone who has to balance work as well as leisure, a 2 nights 3 day stay would have you well covered to see the village around, visit the Tingvong Monastery, river bed & Hotspring.
You take a bit of Dzongu in you when you return...
For me, this place has offered me the much needed peace of mind and a sense of responsibility towards the way I lead my life. I have interacted with the Lepchas, walked down the narrow broken roads around the village, trekked through a wild trail and eaten raw berries, seen people doing daily chores with much limited resources than I have and yet stay happy and smile whenever a tourist passes them or waves at them.
For me Dzongu is a way of life. I am glad I zoomed into this place on Google earth. Sikkim is a beautiful universe in its own and Dzongu is its best kept secret.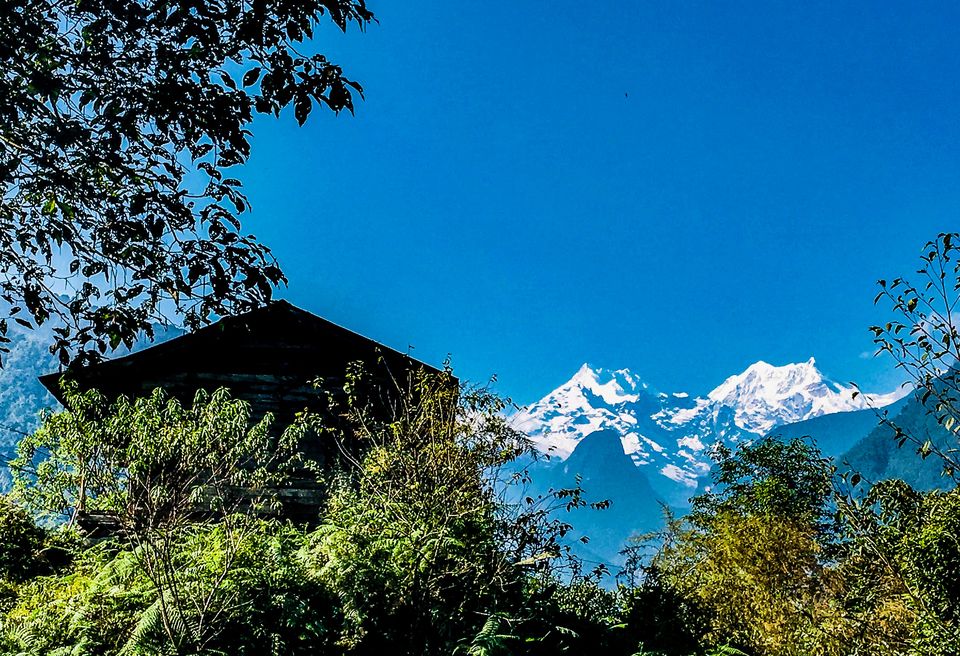 Check out my talented friend on instagram for his Dzongu pictures & stories:
https://www.instagram.com/one_rolling.stone/?hl=en
Request to the Travelers
Please be respectful to the nature and the people, be empathetic & sensitive, travel responsibly and do not litter. And most importantly, Keep exploring...!!!