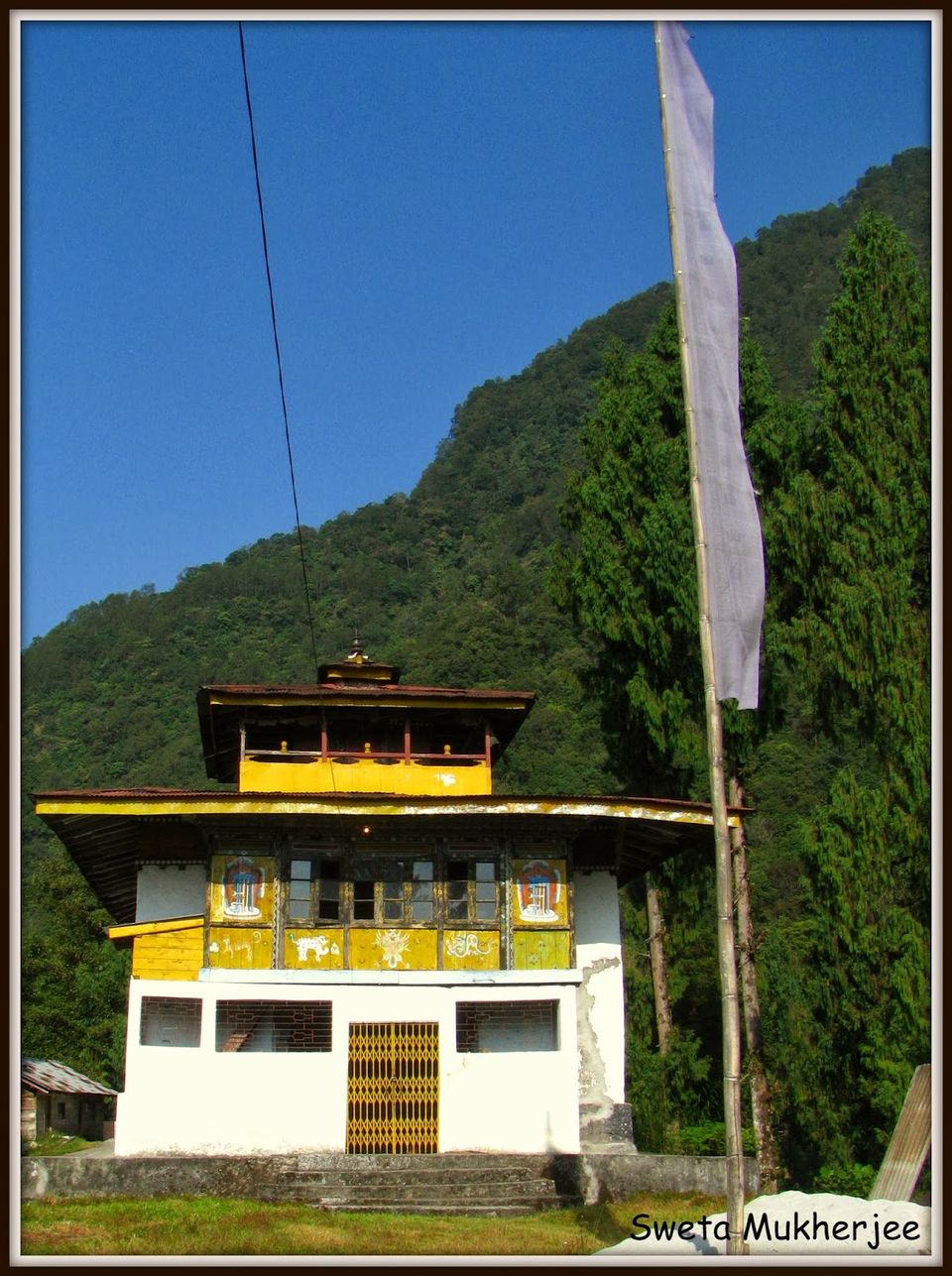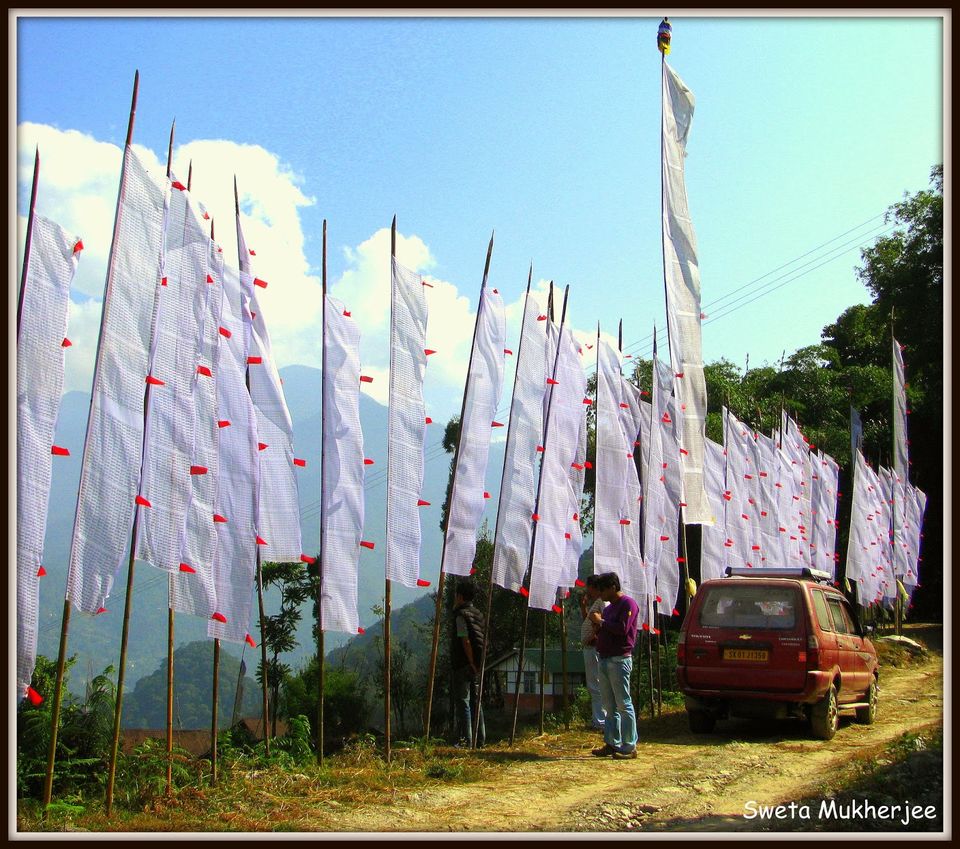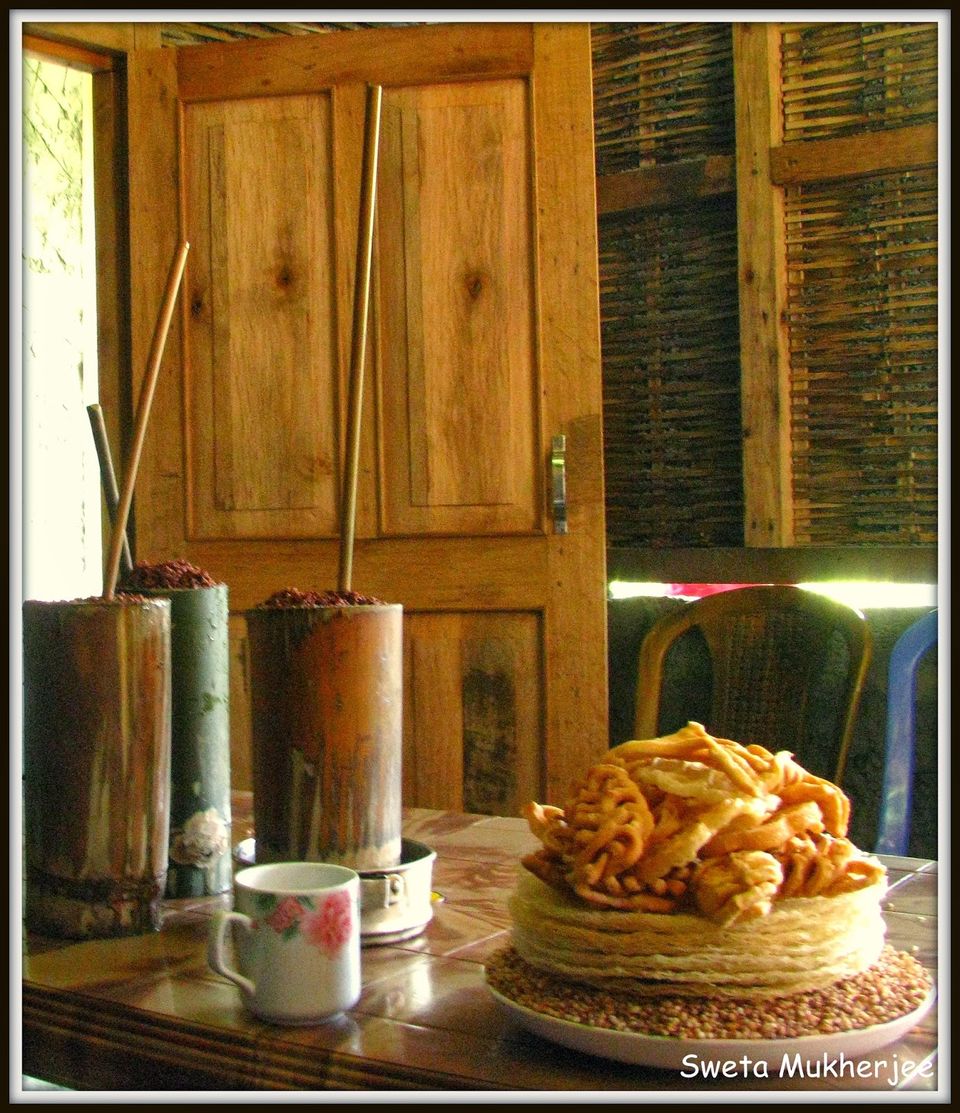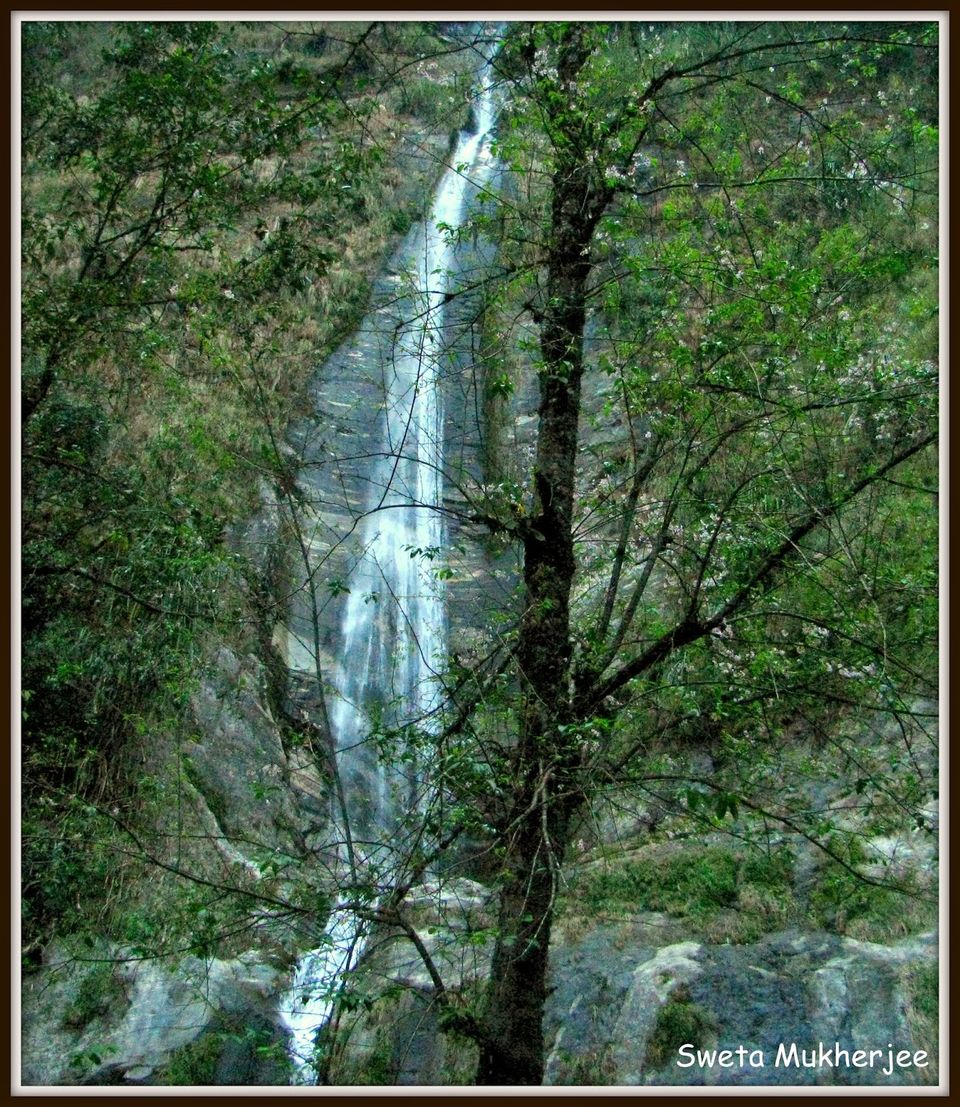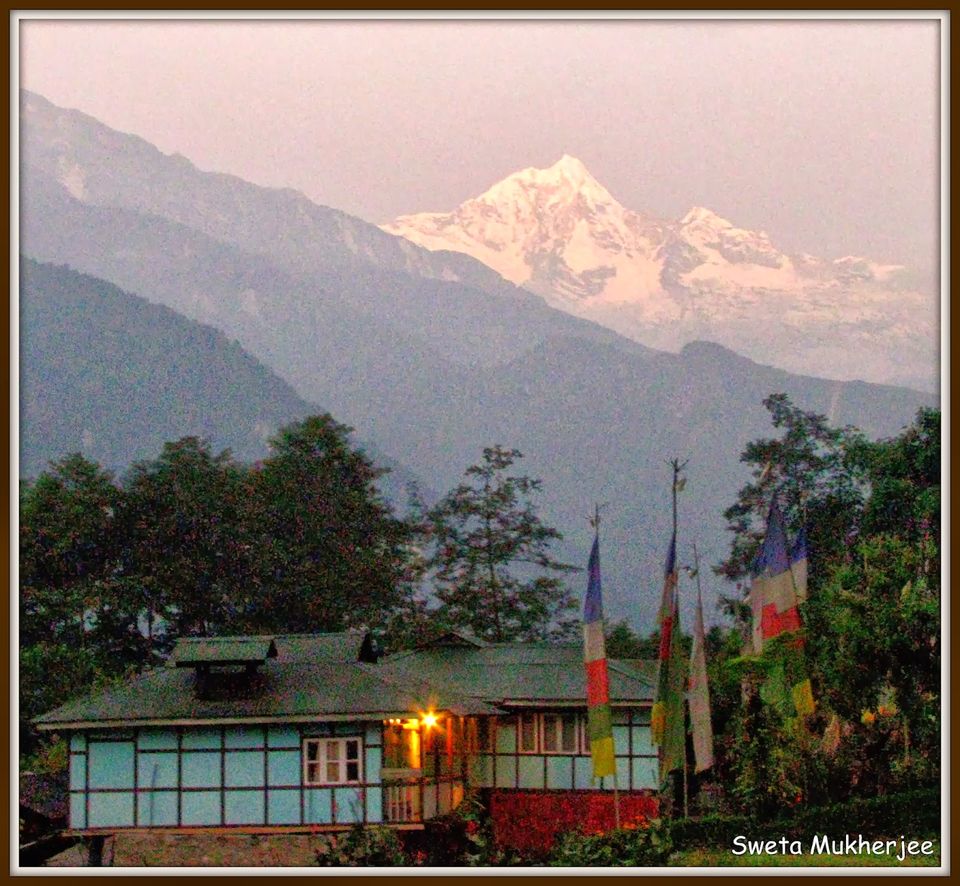 I read about a village dominated by Lepcha community a year and half ago. An offbeat Himalayan track in North Sikkim left untouched by sticky travel agents due to its rugged roads and no hotels. It boasted of lush green valleys, populated with water streams, gushing down the cliffs. These little cues were enough to visit Dzongu and meet Dupden.
Dupden lives in Tingvong village in Upper Dzongu. He is a member of eco-tourism initiative by the government and runs a home-stay. At present there are about eight homestays that are operating, combining both Upper and Lower Dzongu.
It was nine at night when we reached Tingvong. From Mangan it took one and half hours to cross the kutcha seven kilometers road. This stretch of road reminded me of the bumpy caterpillar ride that I used enjoy as a toddler. As we parked our car we found Mr. Dupden, eagerly waiting for us with couple of torches and a big smile. He greeted us folding his hands.
Since it was Amavasya (no moon night) it made the night rich, complementing zillion of stars to sparkle in the sky. As if the sky draped her in a black muslin shawl with the brightest of white polka dots on it!
Dzongu had been quite dramatic till now; it welcomed us with a power cut. We helped Mr. Dupden to arrange a candlelit dinner. As we entered the kitchen cum dining area we found two huge mugs of 'Chee' were looking for us to take a sip from it. Chee is an alcoholic beverage, made from fermenting millet at home. Usually, accompanied with snacks or meals, and part of local food habit.
We were not the only guest that day at Tingvong , We met another young couple from Kolkata who had arrived a couple of days back and were planning to leave next morning. They told us that the homestay has got a spectacular view of Mount Pandim from its backyard. And it is worth waking up early to see the Sunrise. As always, a disclaimer was attached 'If the weather is clear'! I was motivated enough to put on the alarm, but, the day's tiredness had put fetters on my eyes and I missed the rise. The morning started with a piping hot cuppa and green.
The other guest family left by 7:30am and had taken a shared cab to Mangan. We bid them good-bye and hiked uphill. The destination was Kusong Village. Our guide was Passang, Dupdenji's nephew. Passang is a high school student, studying at a local school near Mangan. He is friendly and an inquisitive teenager. He had also helped us to reach Tingvong last night from Pheedang check post.
As we were heading towards the monastery, the walk was getting tougher due to steep roads. The technique was to breathe deep and look up. Tanmay being an acrophobic was getting nervous with every step he was climbing. Finally we reached Tingvong Monastery; the village beyond this point was Kusong. My partner was already exhausted so we called it a day and got back for a sumptuous breakfast.
Other than those green landscapes and mighty streams, Dzongu is famous for its Cardamom. Almost every house has a farm for its cultivation. Avocado and Lapsi (a hill fruit) trees are also grown in this part of the state. Since Mr.Dupden was feeling feverish, he couldn't make it to the car trip. So, we went ahead with Passang and our driver Barnabash. Our plan for the day included Lingthem Monastery, Lingzya Waterfall and a Hotspring. The ride to Ligthem was worse than that of last night. Barnabashji's Tavera got stuck twice in mid of the road due to viscous mud . As Mr.Dupden claims the stretch to be an adventurous ride, indeed it was. The villagers were busy plucking their paddy crop in their step farming zone and we were busy thinking when this road would end!
The monastery was closed, so we spent some time sitting in its courtyard. Passang took us to a house next to it where locals were celebrating monkhood of a nun. She meditated alone for three months inside a cave. As par their ritual, we were offered chee along with Hit Beer and Khabze. This beer company is owned by an Indian actor Danny Denzongpa and is very popular in Sikkim. Khabze is a fried honeycomb shaped snack item which is little sweet to taste. While we resisted sipping the beer, but had crunchy Khabze and chee. Another highlight of this tour was Cherry blossoms. As expected based on prior research, they were in full bloom. It was a real treat to the eyes.
Our next destination was the hotspring. An open bathtub on Nature's lap. Occupied by a group of women and their kids who were cherishing and chitchatting had asked me to join them. I sat on a rock and soaked my feet. The warm spring water was very relaxing. It was already half past four in the evening and we were yet left to see the Lingzya waterfall. The surrounding was getting quieter and cold, so we thought to stop at Tingvong waterfall instead. The water was freezing and as I put my left foot on it, I felt like I am attacked with hundreds of spear. Hardly were we able to stand near it. We got back to the car and munched some snacks. In the meantime, Passang gathered some dry leaves and wrappers and lit fire. I have learnt everyone in this community is working to keep their area clean. We find dzongu to be pristine because of their effort. Anybody would collect litter and place it in a bin or burn it. Cast, creed or age makes no difference in this initiative.
With the fading light we decide to return to Dupden's nest. The evening then was spent in an adda, followed by the dinner. Next morning I woke up at five to see the sunrise and its reflection over Pandim. By nine we were ready to move to our next destination in East Sikkim. Mr.Dupden and his family bid us adieu with a white scarf as a souvenir.
Notes:
We booked the car that picked us from NJP Railway station for 2500 per day.
Tingvong Homestay charged INR 1200 per person per day for an API plan.
Entry to Dzongu requires a permit which homestay owners can take care if required.
There is no ATM in the area. Nearest one is at Mangan . So carry enough cash.
Mr. Dupden Lapcha – +91 9593783043 (Tingvong Homestay)
Mr. Banabash - +91 9832368745 (Driver)
There are handful of homestays that operate in this Eco-village .