Nestled in west sikkim of India, there lies a high altitude pass that leads you the the base of the third highest peak of the world...The Goechala pass. Goechala is one of the few treks that literally takes you to the wall of the big mountains.

Like other Himalayan trek, this trek also starts from a base and takes you to higher altitude and subsequently takes you above the tree line and ultimately reaches moraine covered topography.

There are innumerable blogs on Goechala pass, so I won't be writing a typical itinerary about the trek....rather I will put how I actually managed to reach the third view point or Goechala pass instead of compromising my aspiration by reaching only view point two.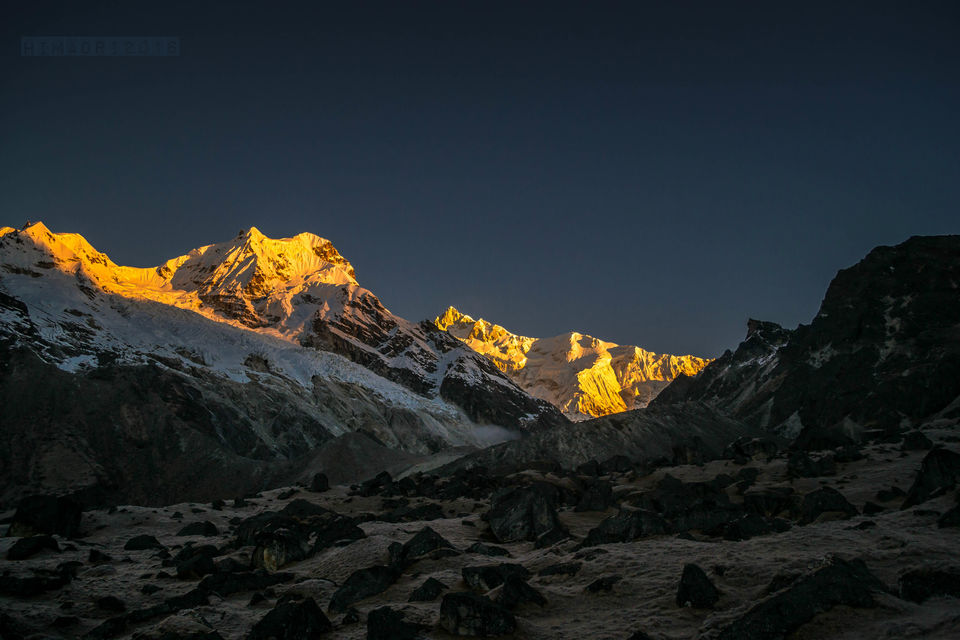 These days there are like three view point for goechala trek, all are figments of imagination of the local guides, and they lure trekkers by taking either of 1st or 2nd view point, which also offers breathtaking views and bring them back. But we were determined to reach the pass, and thus we managed the final day trek in consultation with our friendly guide. We started the final trek from lamuney camp site (the last camp before final push) at 2:30 am and we set a first target to cross samity lake in a maximum of next 45 minutes, as soon we successfully achieved the set target, we decided to reach view point one, which lies above the ridge of samity lake by 4:00 am, and we did that too. Then comes the dilemma, view point one is termed as Sunrise point, the place is like heaven , you suddenly get surrounded by kabru peaks from left to Khangchendzonga in middle and Pandim wall from your right. We were left mesmerized by the amphitheater of who's who of Eastern Himalayas under bright moon light, now we were to decide whether to wait for sunrise to view the caricature of color painted by nature or push hard for goechala pass? ....we collectively decided to push ahead, and later we found this single decision actually played the trick, and we comfortably reached view point two at 6:50 am.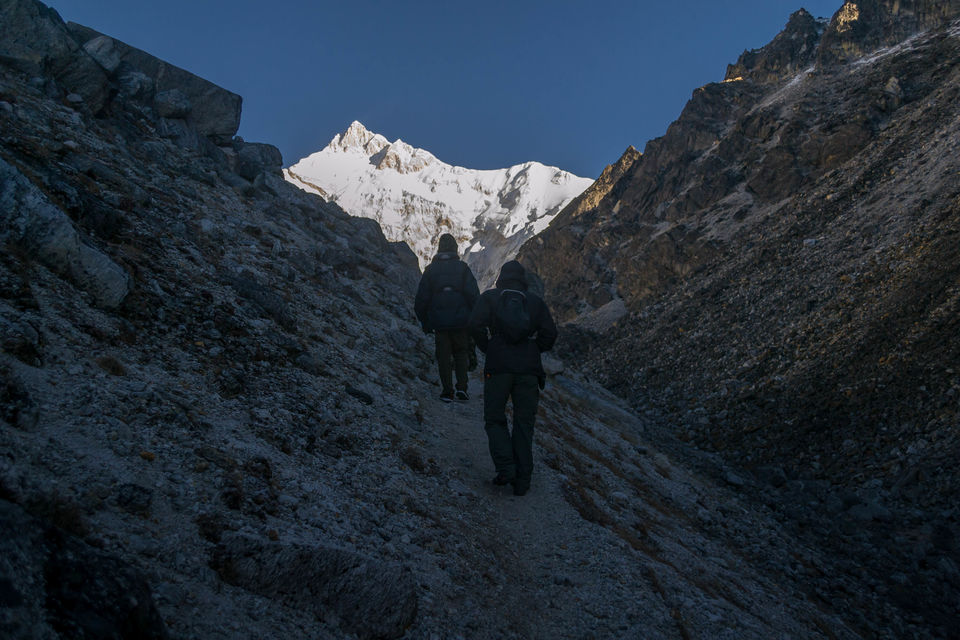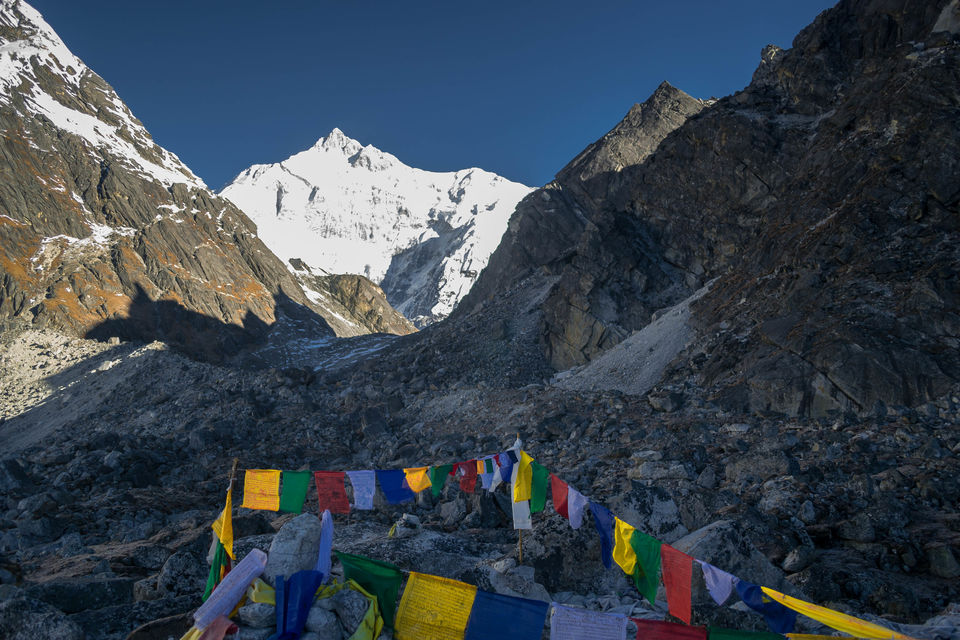 There we took some rest, the elusive Goecha lake lies down below and pushed again for the pass and finally stepped in there at 8:30 a.m...The mighty Khanchendzonga standing right in front of you...and Mt Pandim standing right behind you, you are standing on the descending wall of goecha peak.....the surrounding is divine.
If we would have waited for sunrise at view point one we could have never made it there.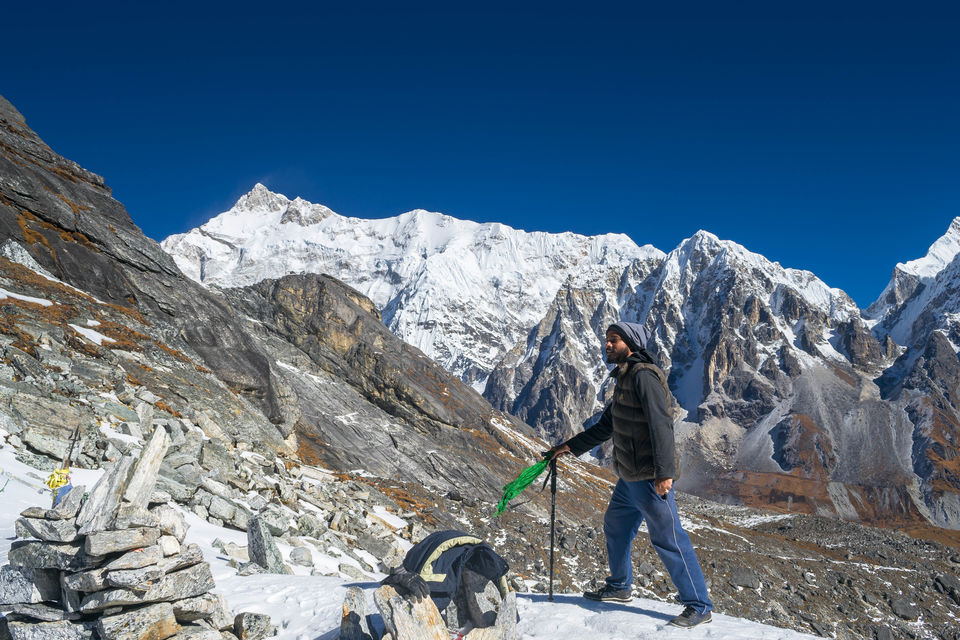 But when comes to comparing the beauty of nature, it will be an injustice if I don't mention some other gems in this trail.
Firstly, the village Tsokha..a nicely positioned village with an old monastery casting its shadow on the little water body which lies below it, makes it a scenic place among most trekkers.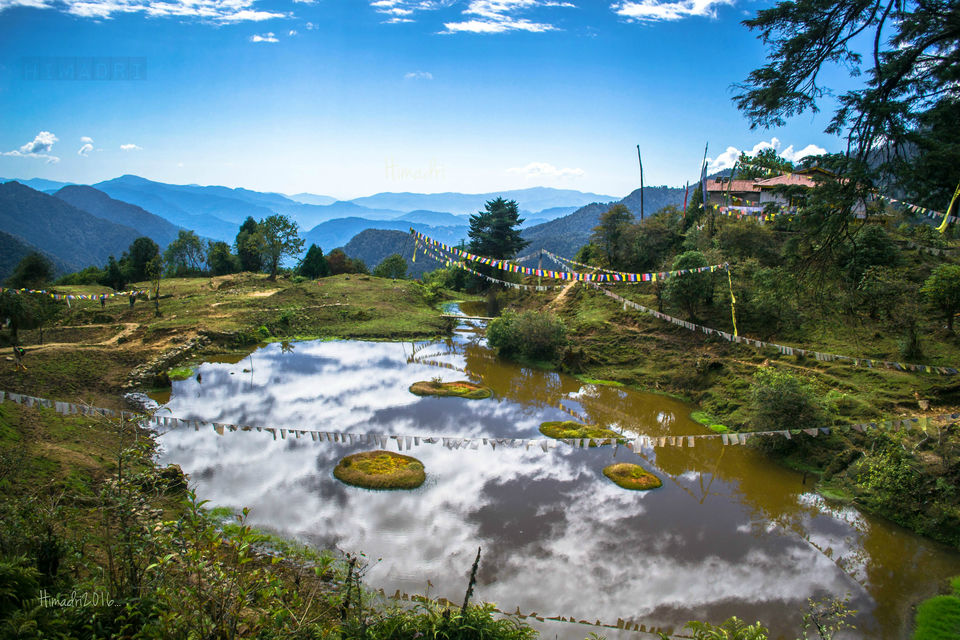 Then comes the famous Dzongri Top....Dzongri itself is a seperate trek ...because it has the vantage point which allows one of the best view to witness all the major peaks of Eastern Himalayan range.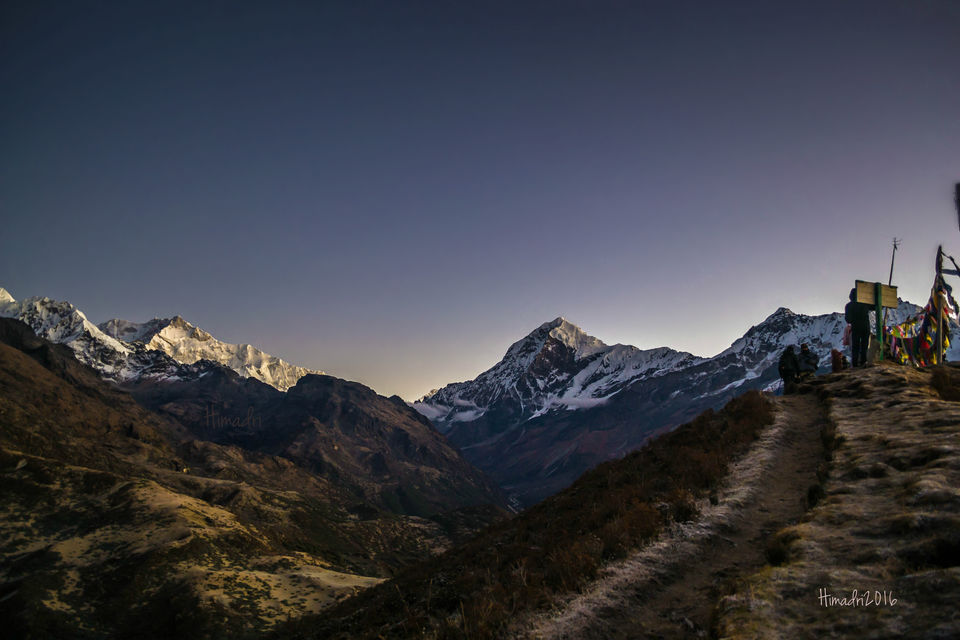 Another feather to this trek ..is the sublime Samity lake...a torquoise blue colored is like the pendant gifted by nature.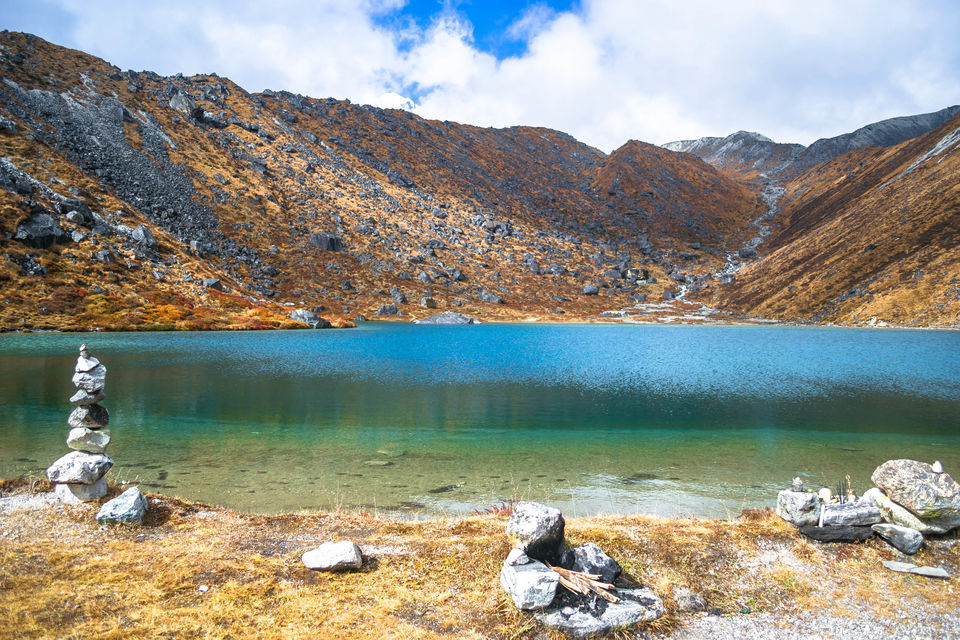 Lastly, my personal favourite..the meadow of Thangsing...it is undoubtedly one of the best camping site I have seen....
In my opinion, if the stone-throw distance of Mt Khanchendzonga and Mt Pandim makes goechala, a thrilling trek..then these scenic and serene camping sites makes it equally a romantic trek.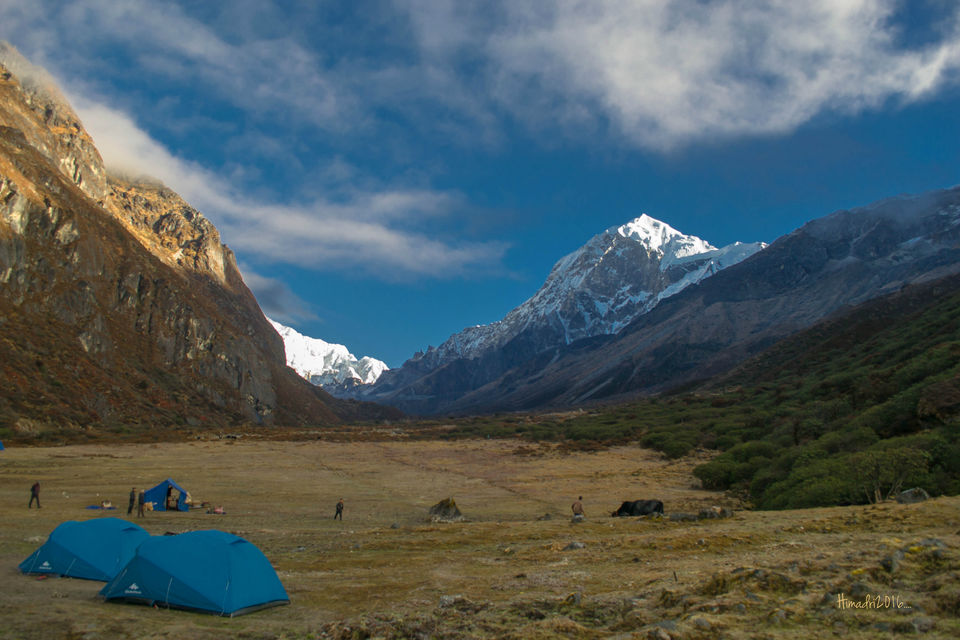 For me, goechala experience was a life changing event, it gave me more confident in life, it made me more addicted to the Himalayas...I would suggest every trekker must have this trek in their wish-list .
Watch the photo story below