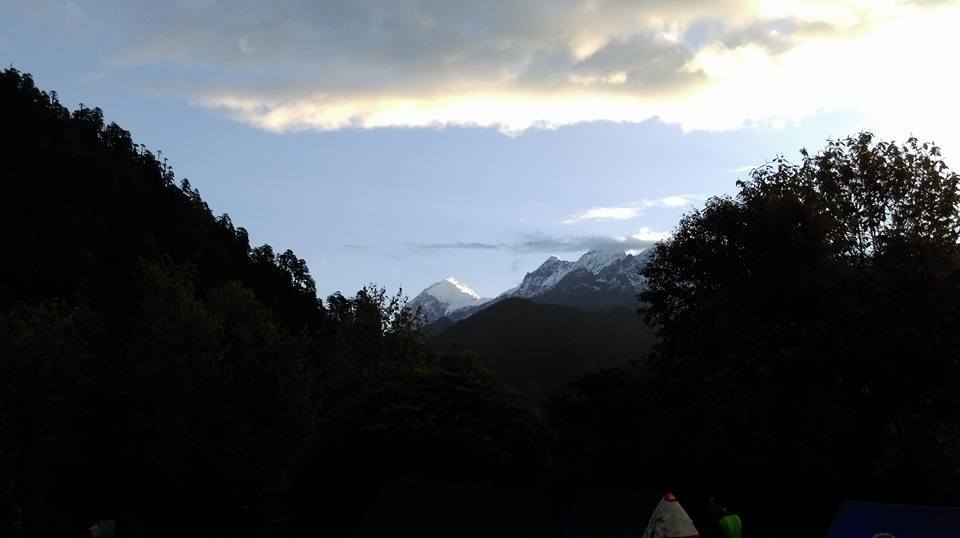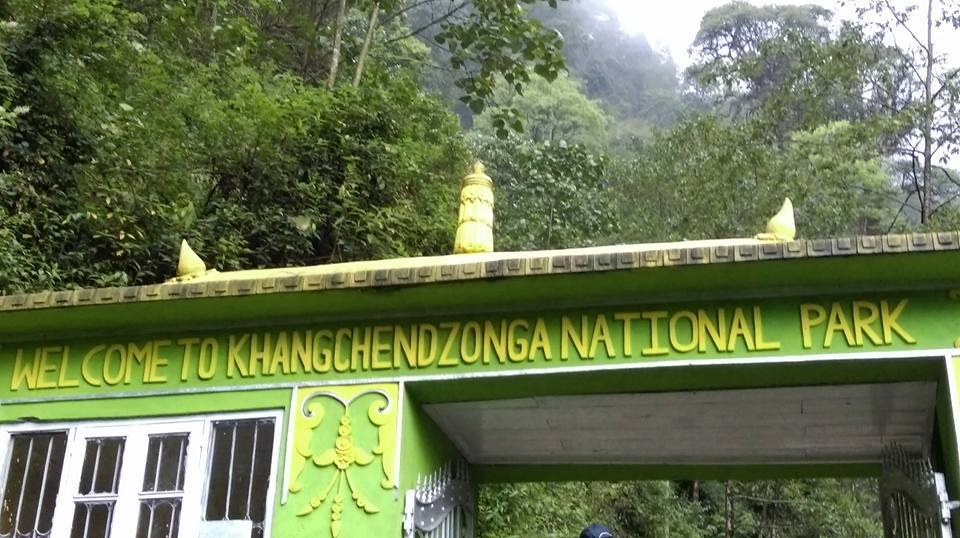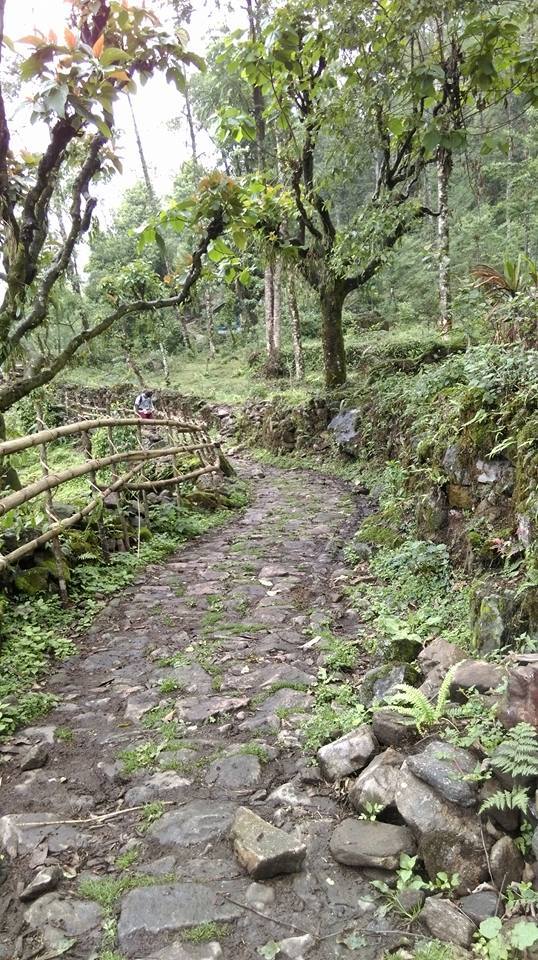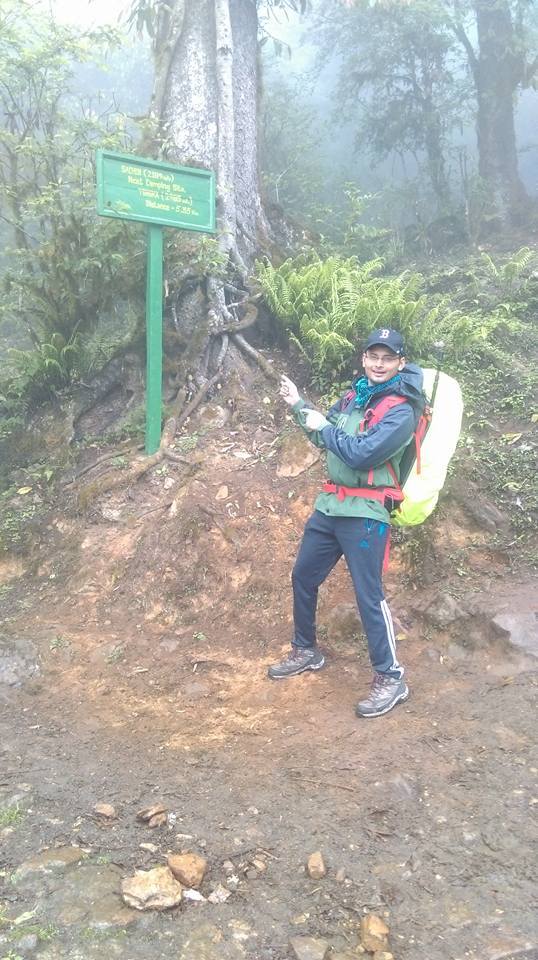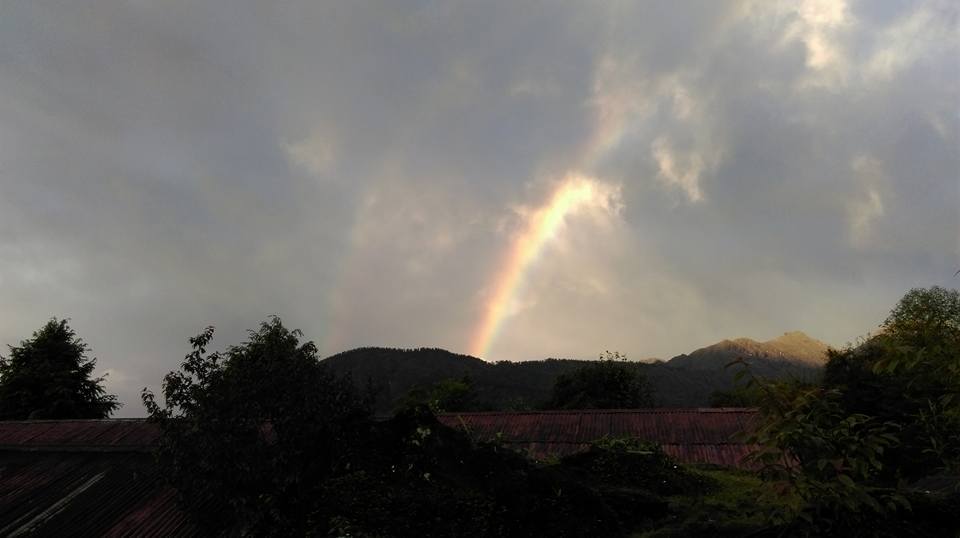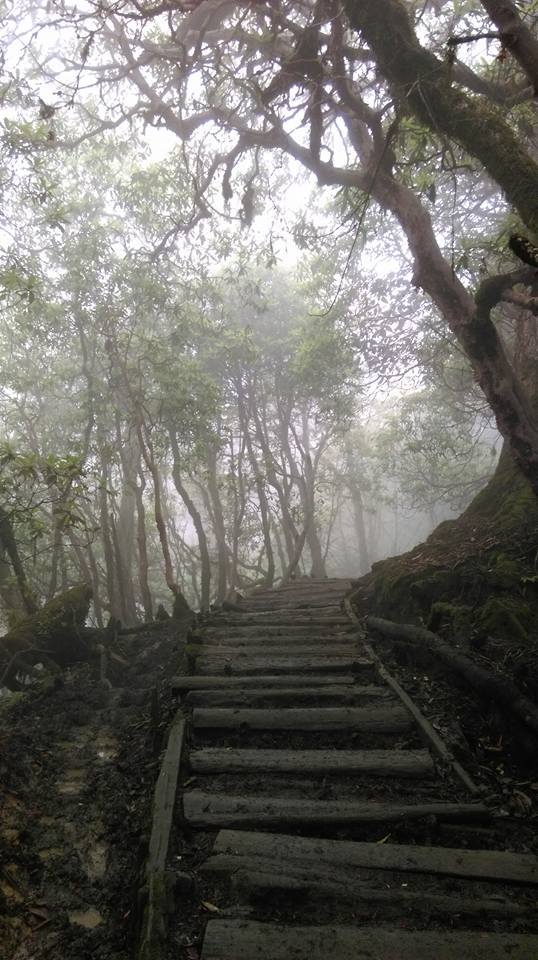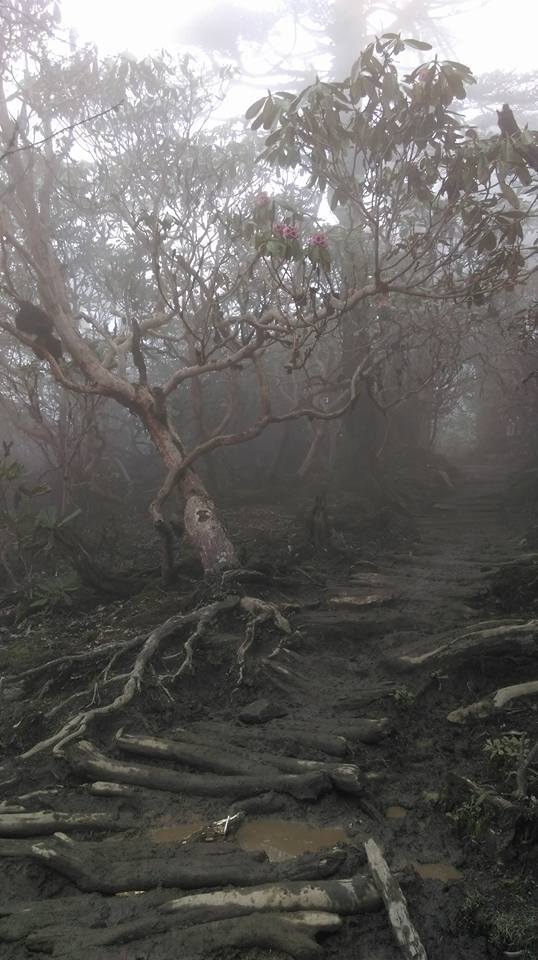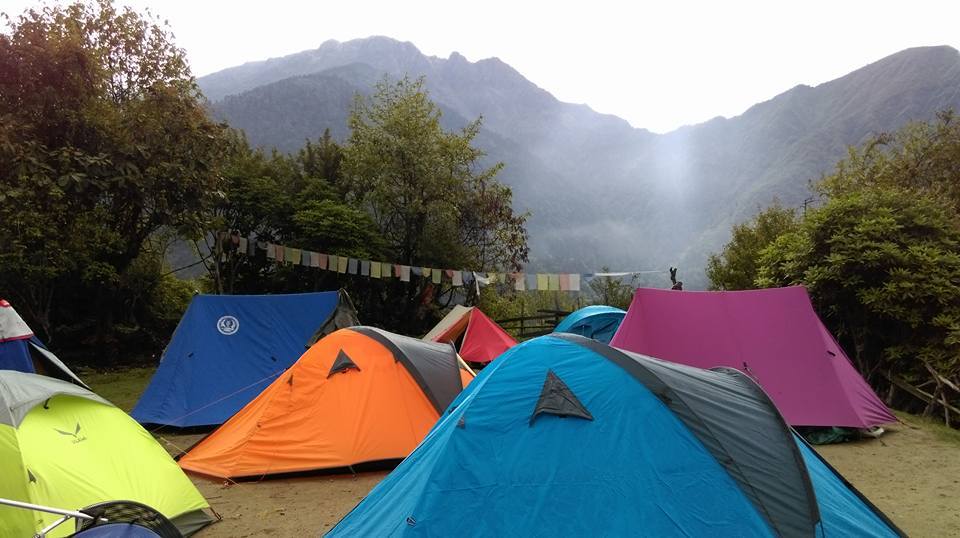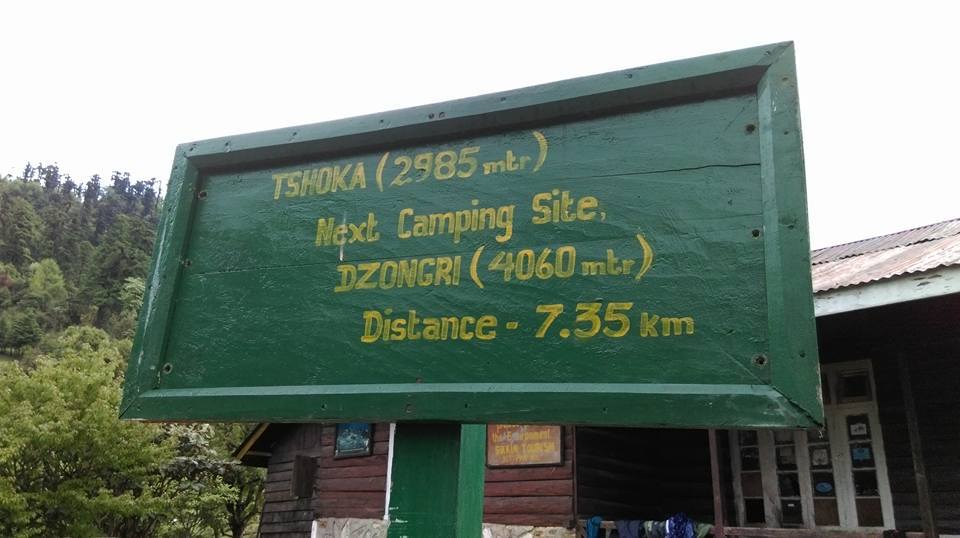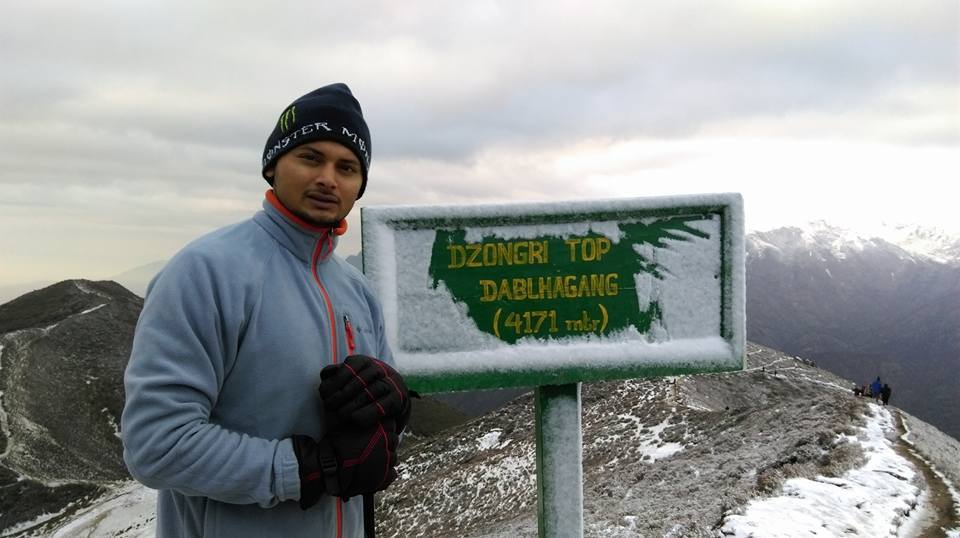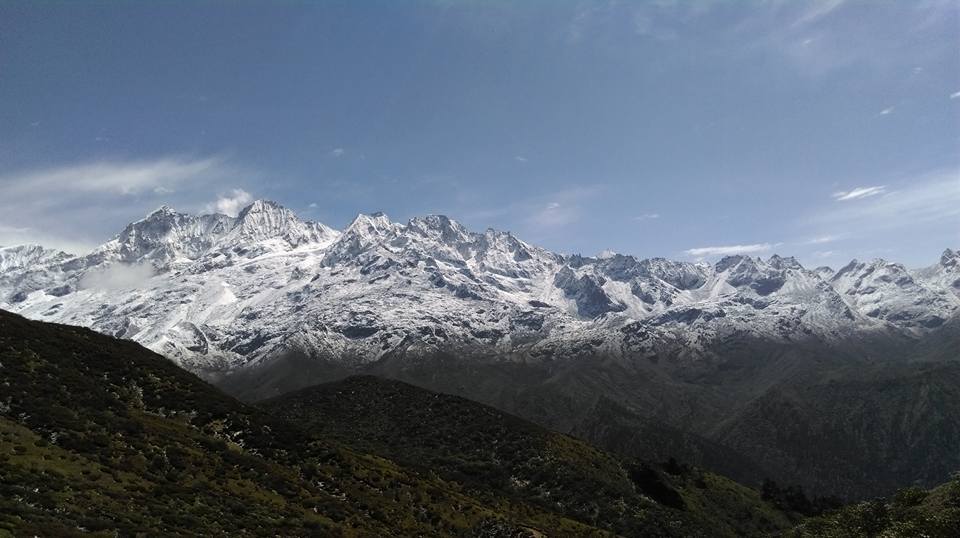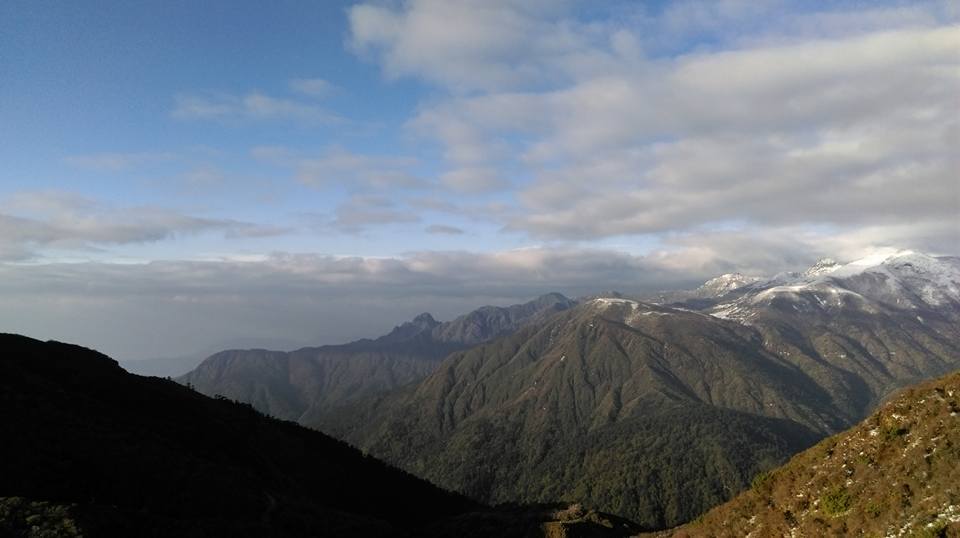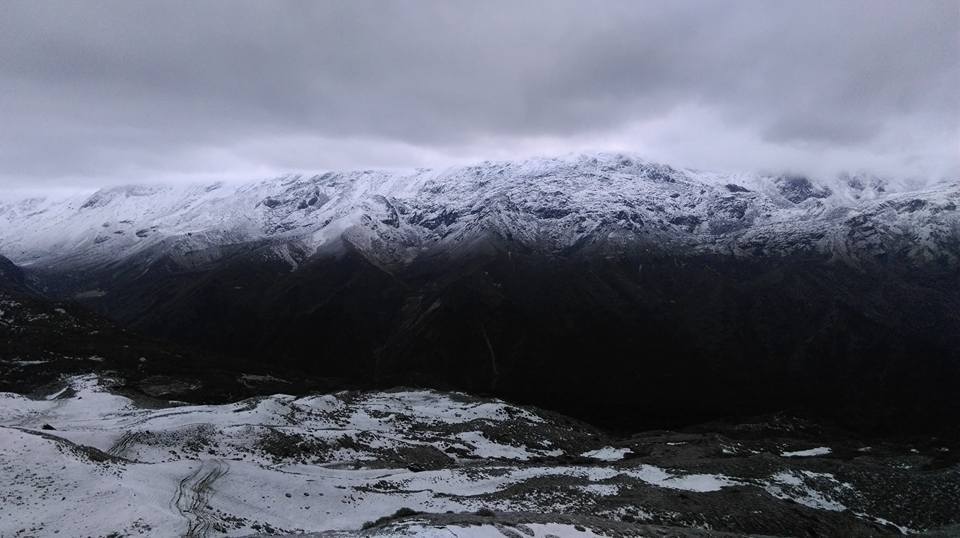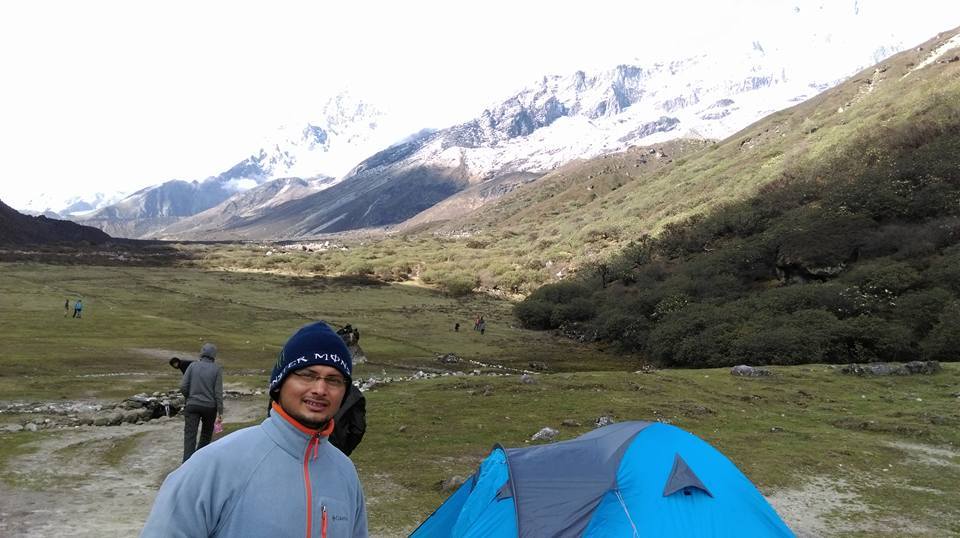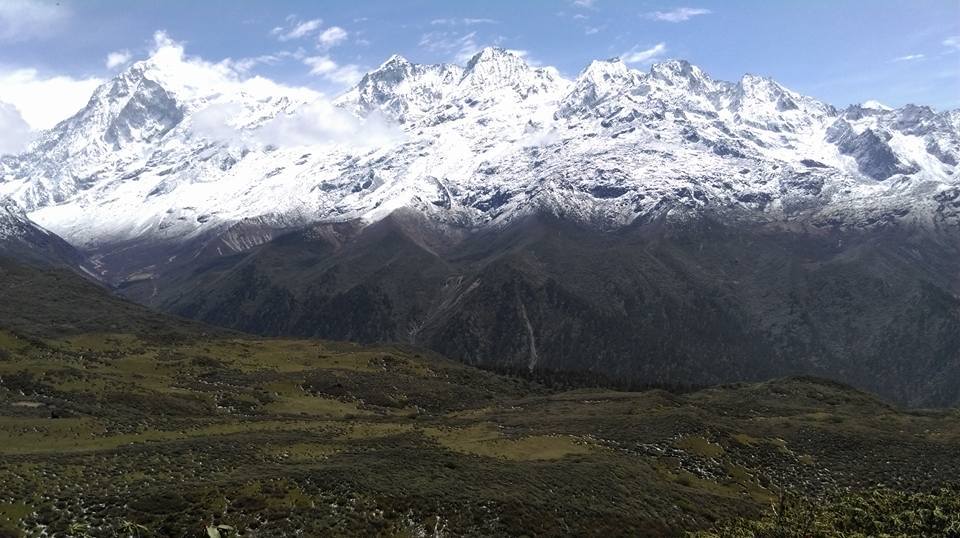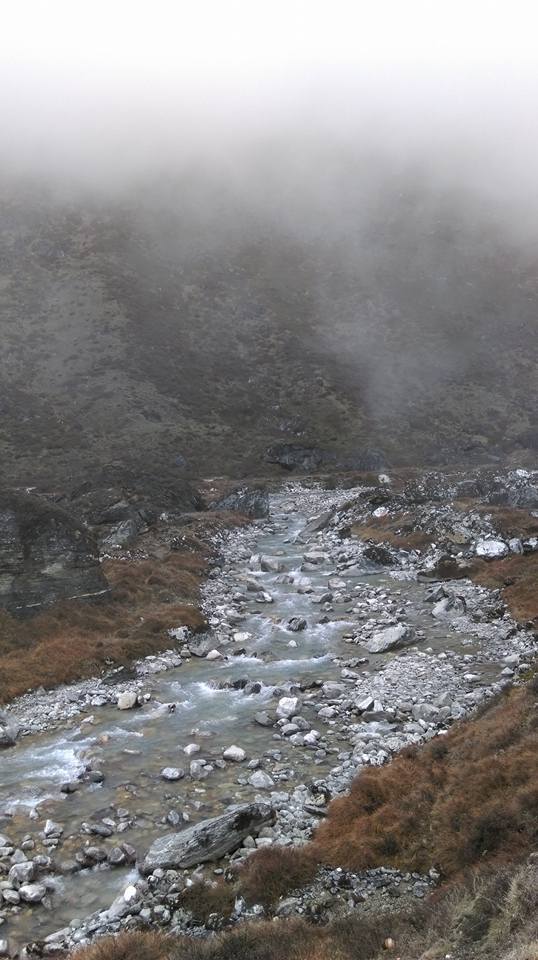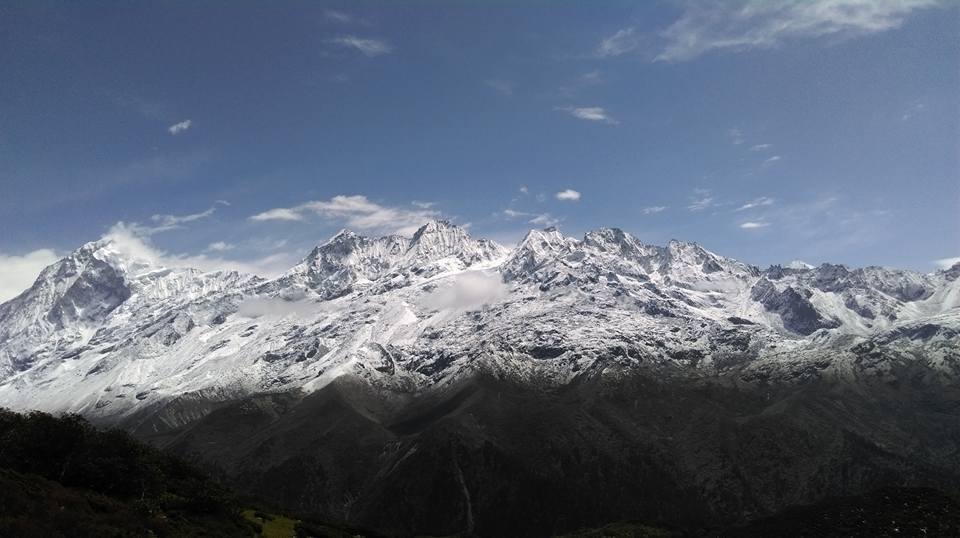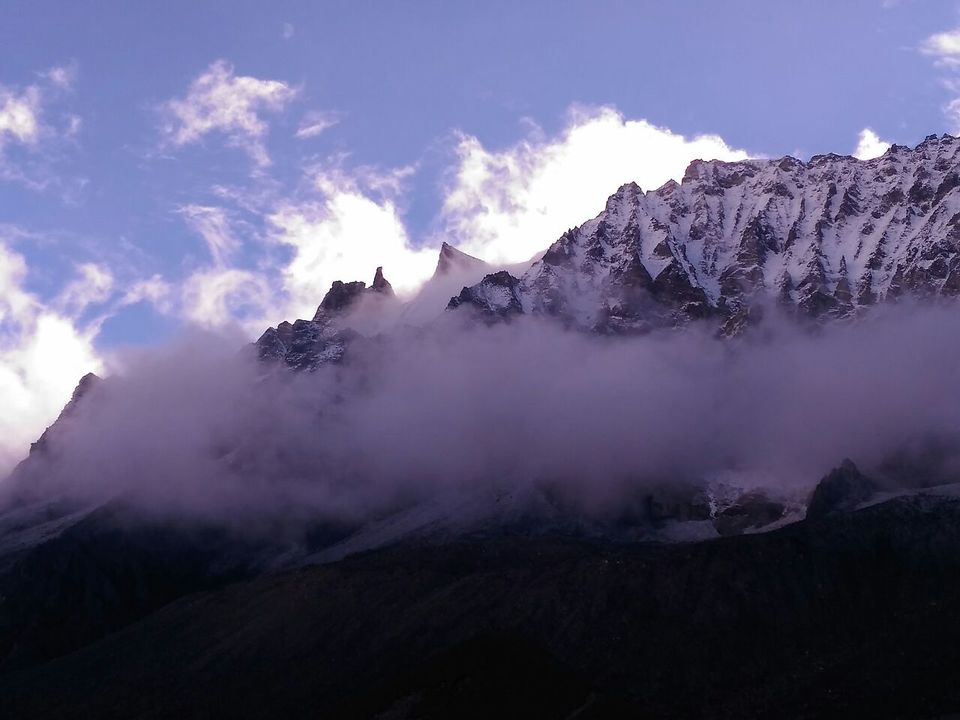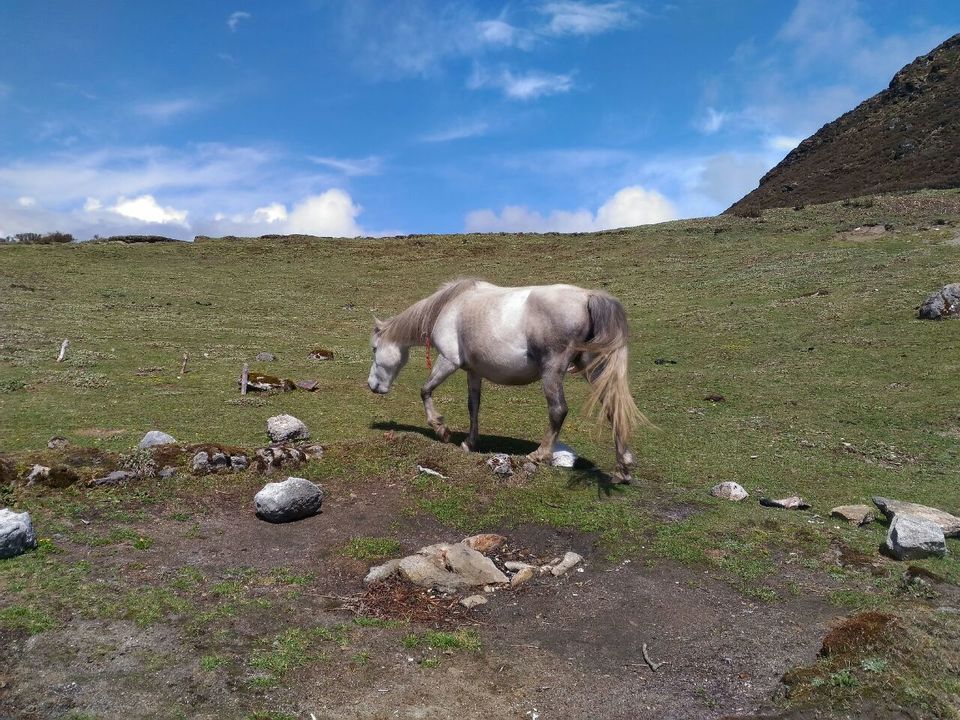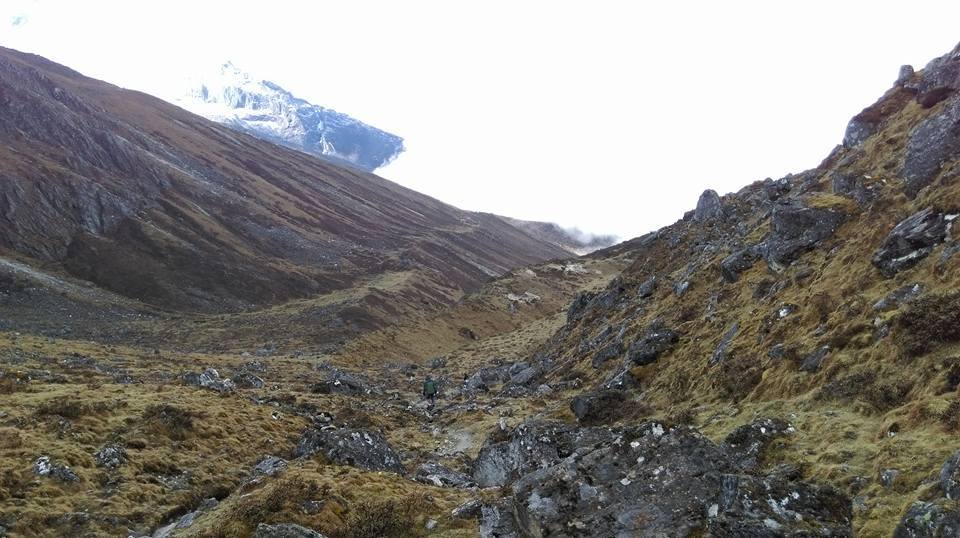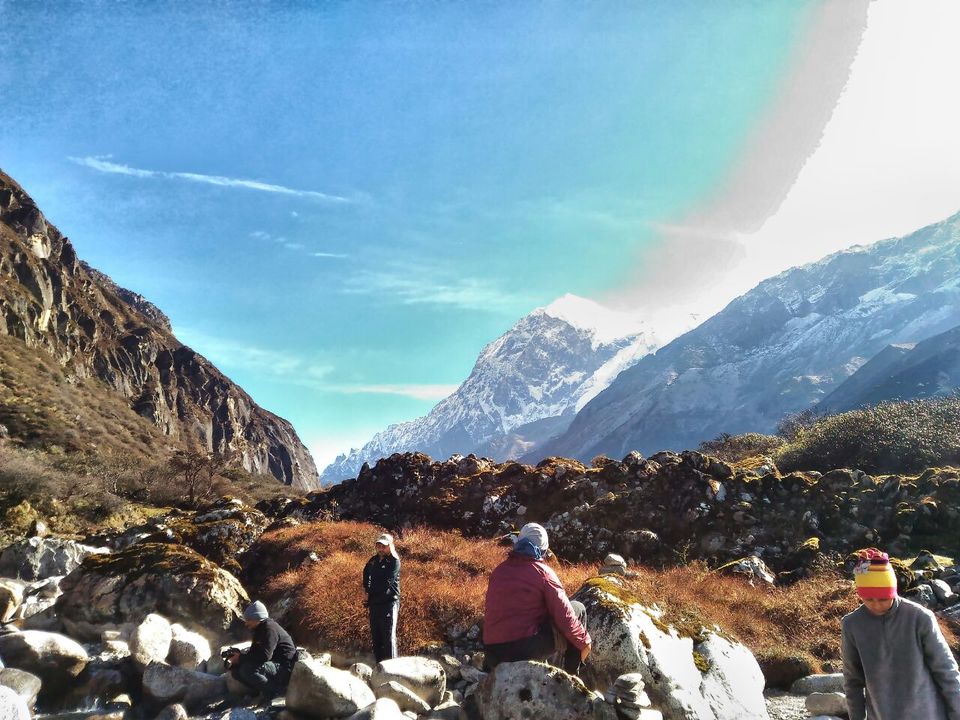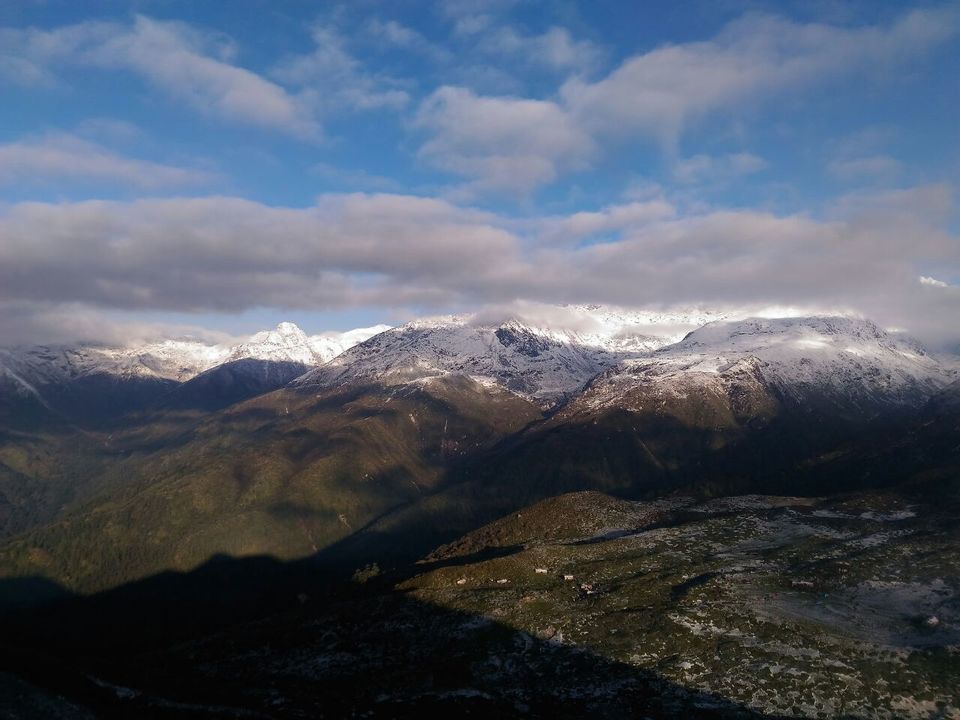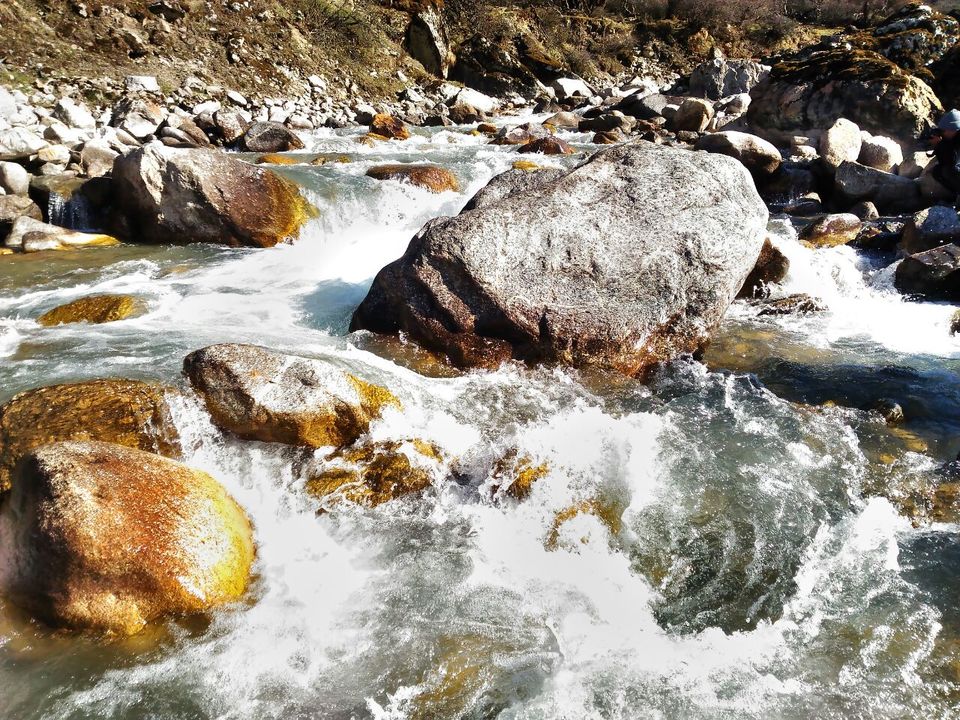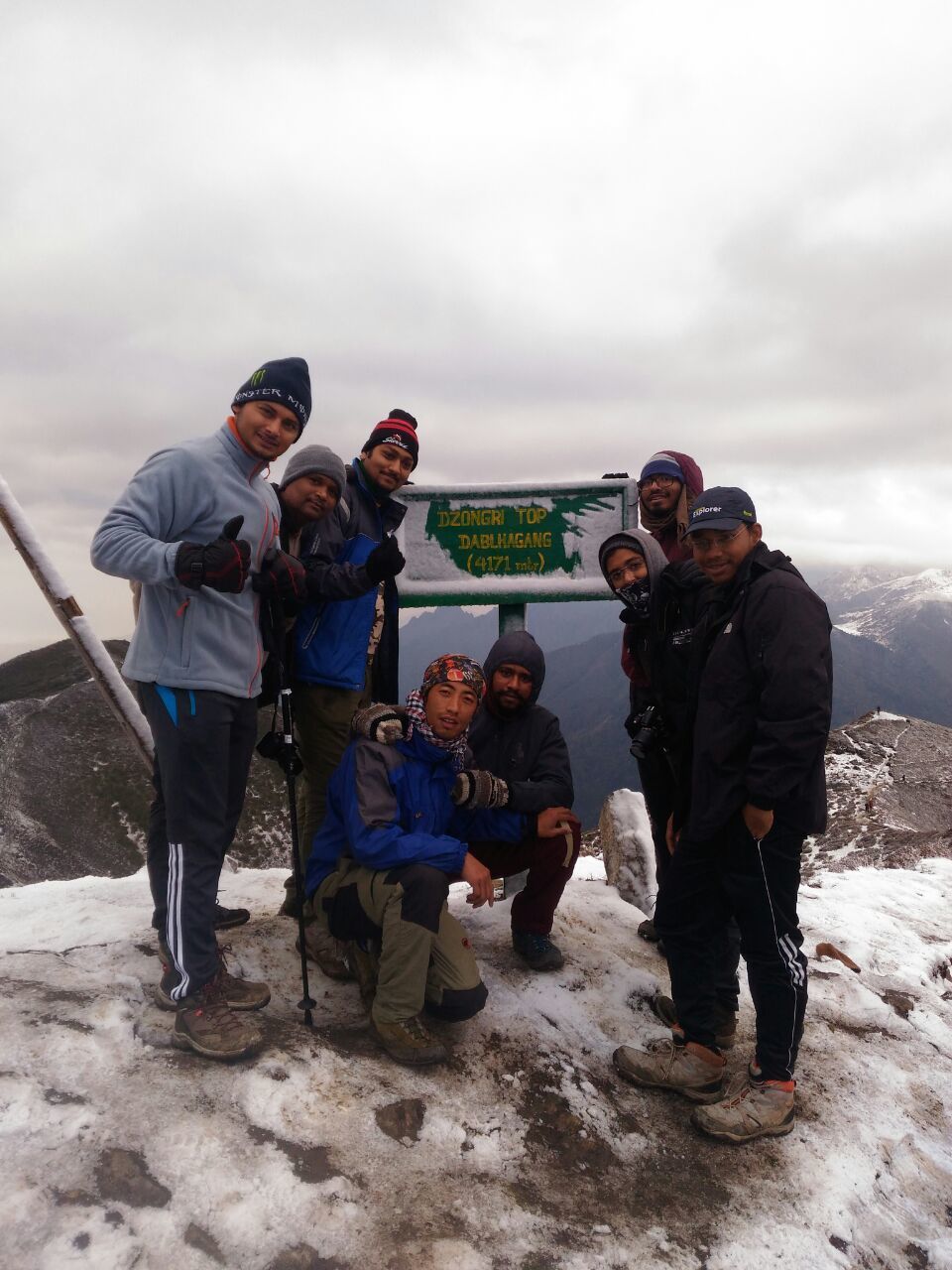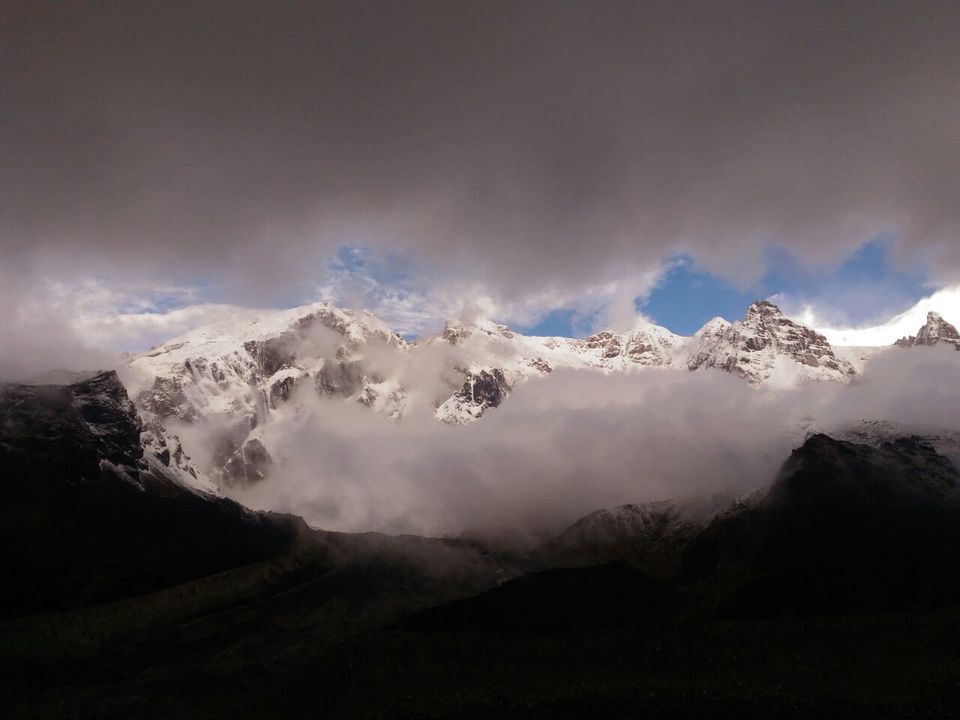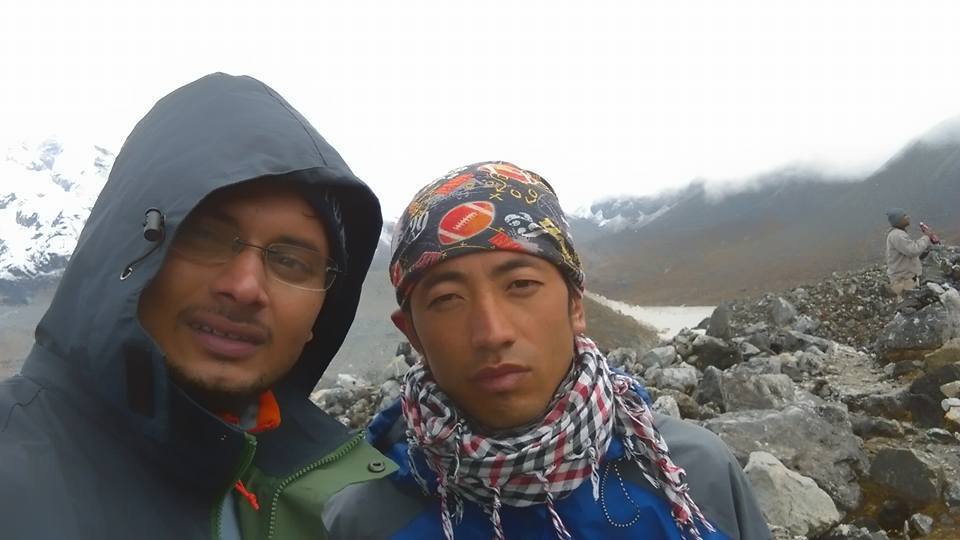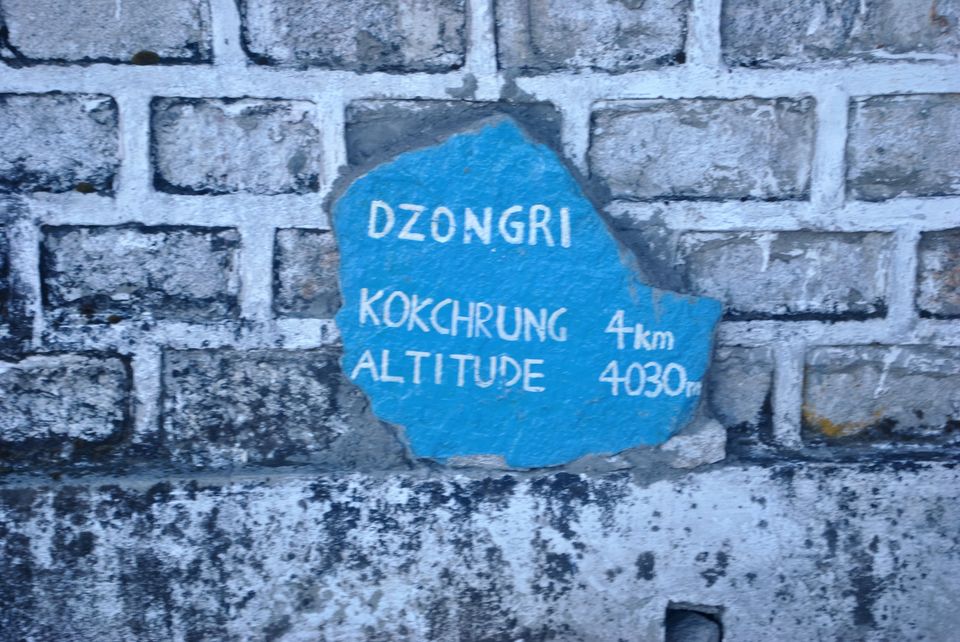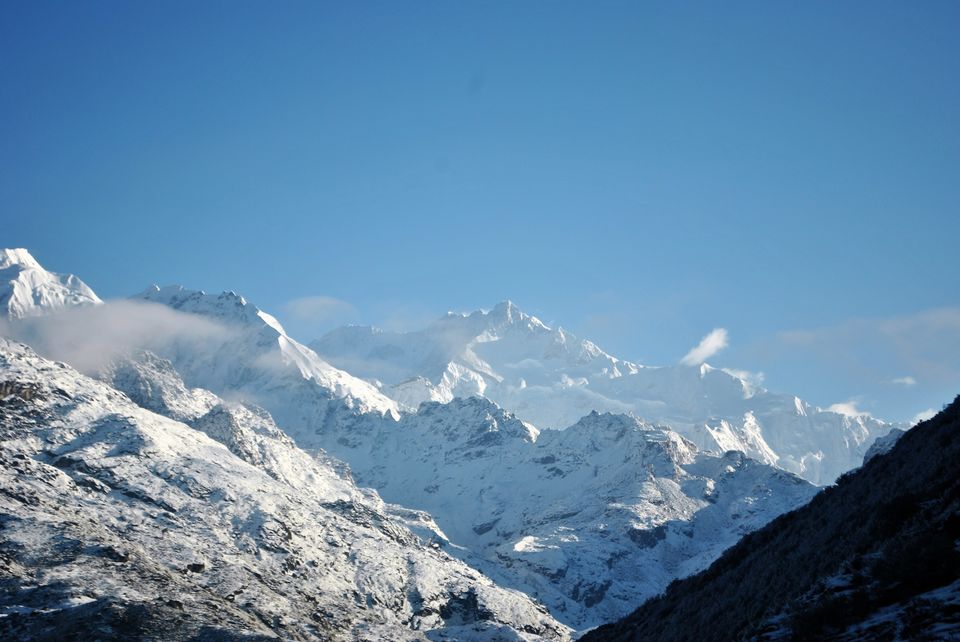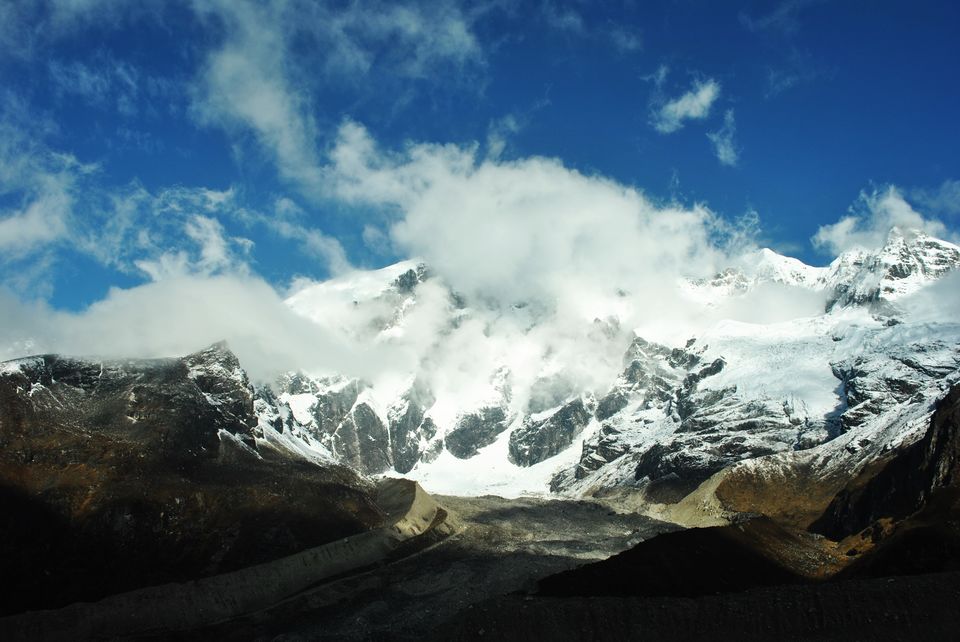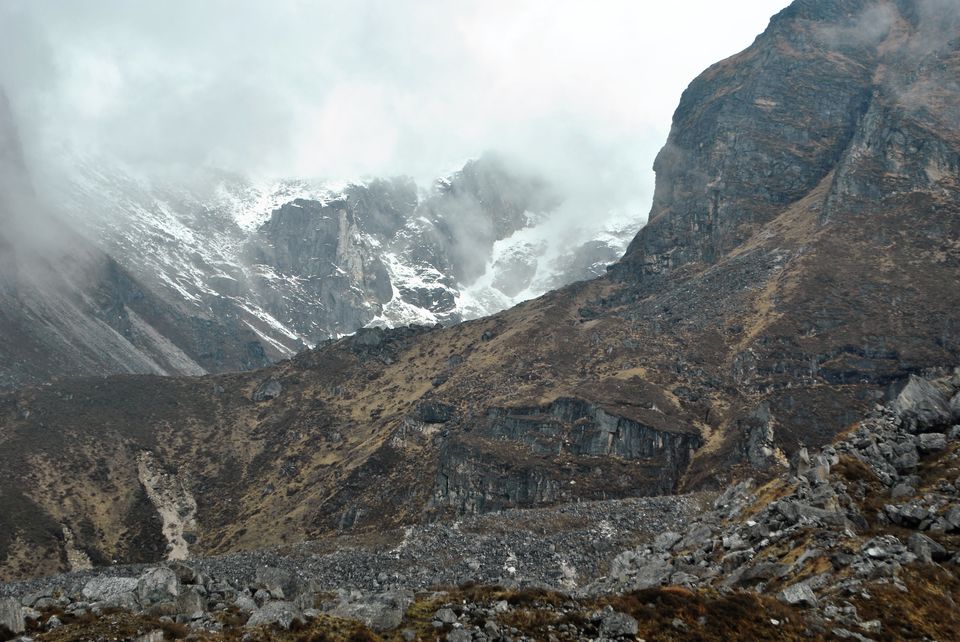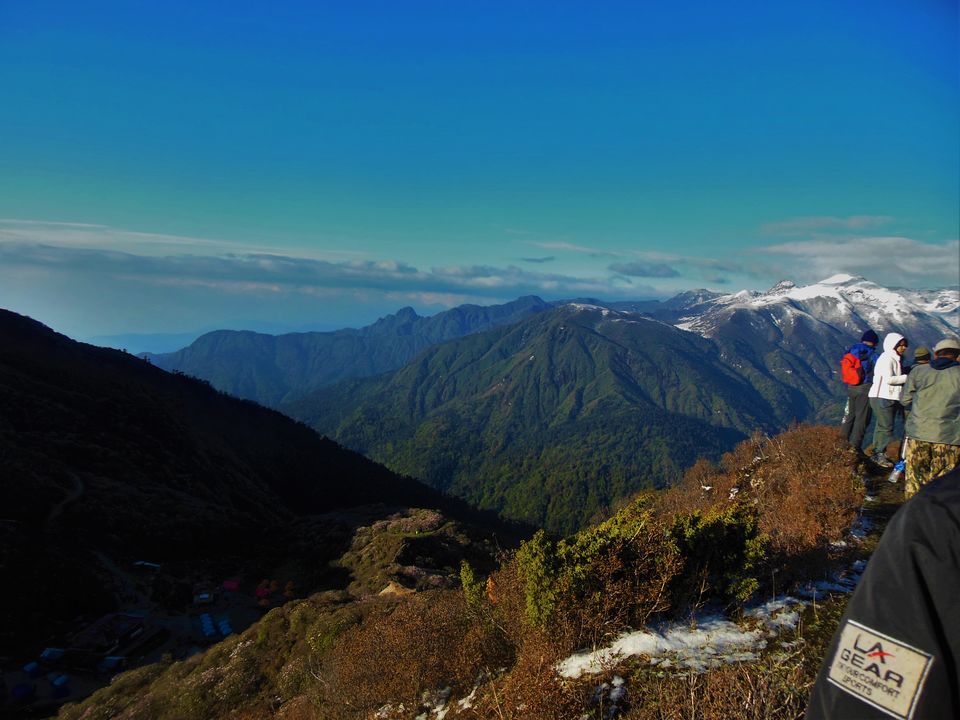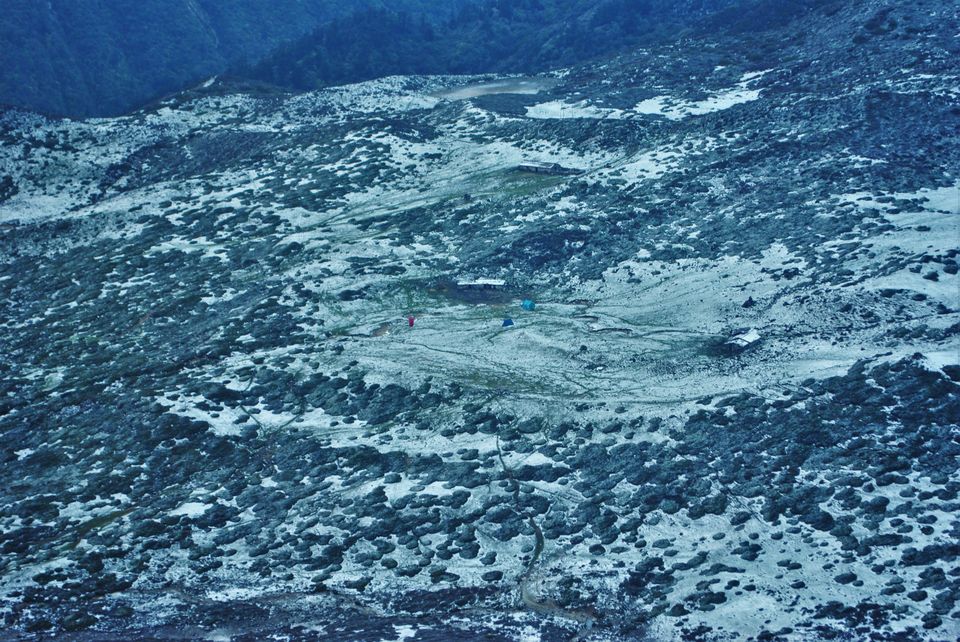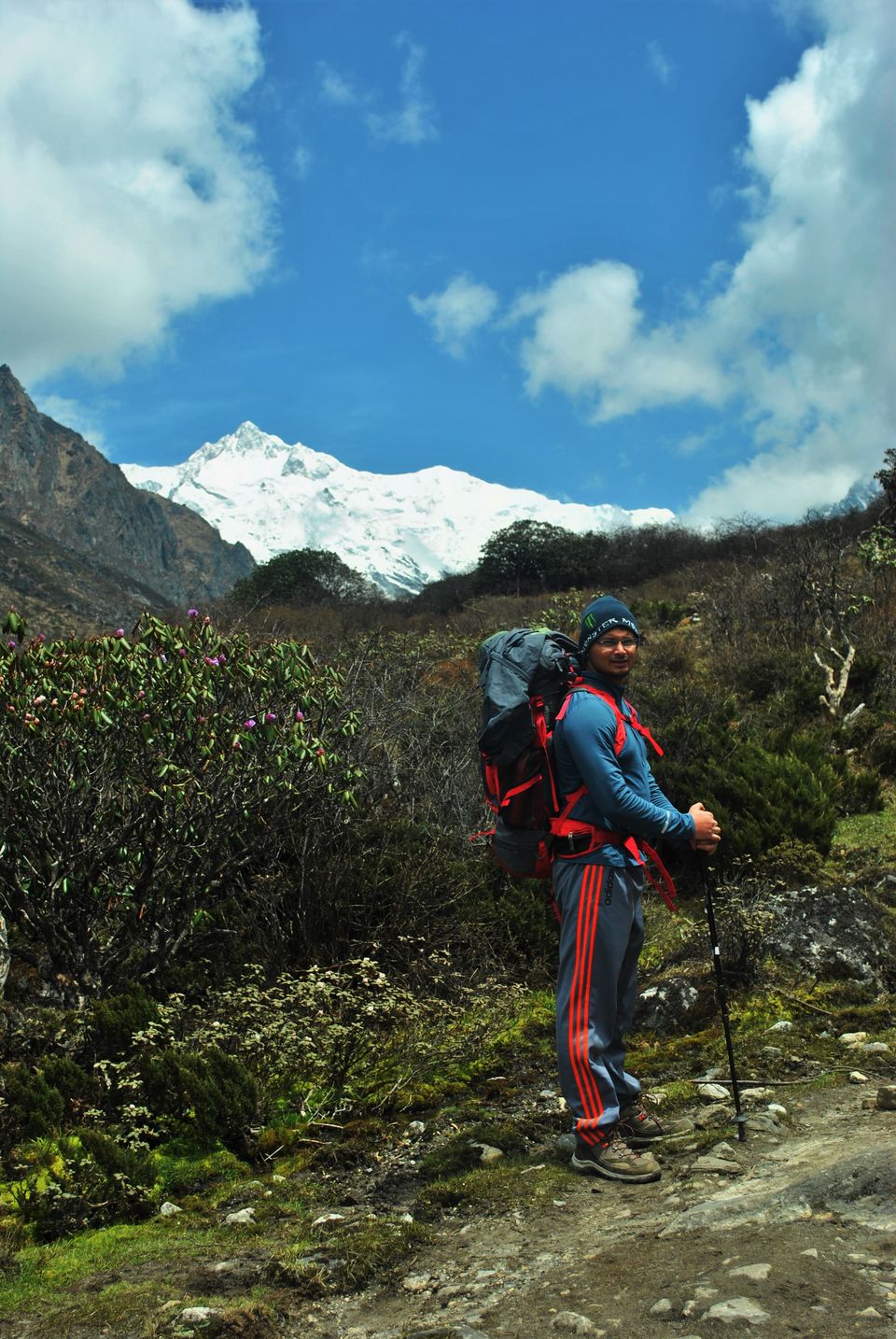 In every walk with Nature, one receives far more than he seeks
John Muir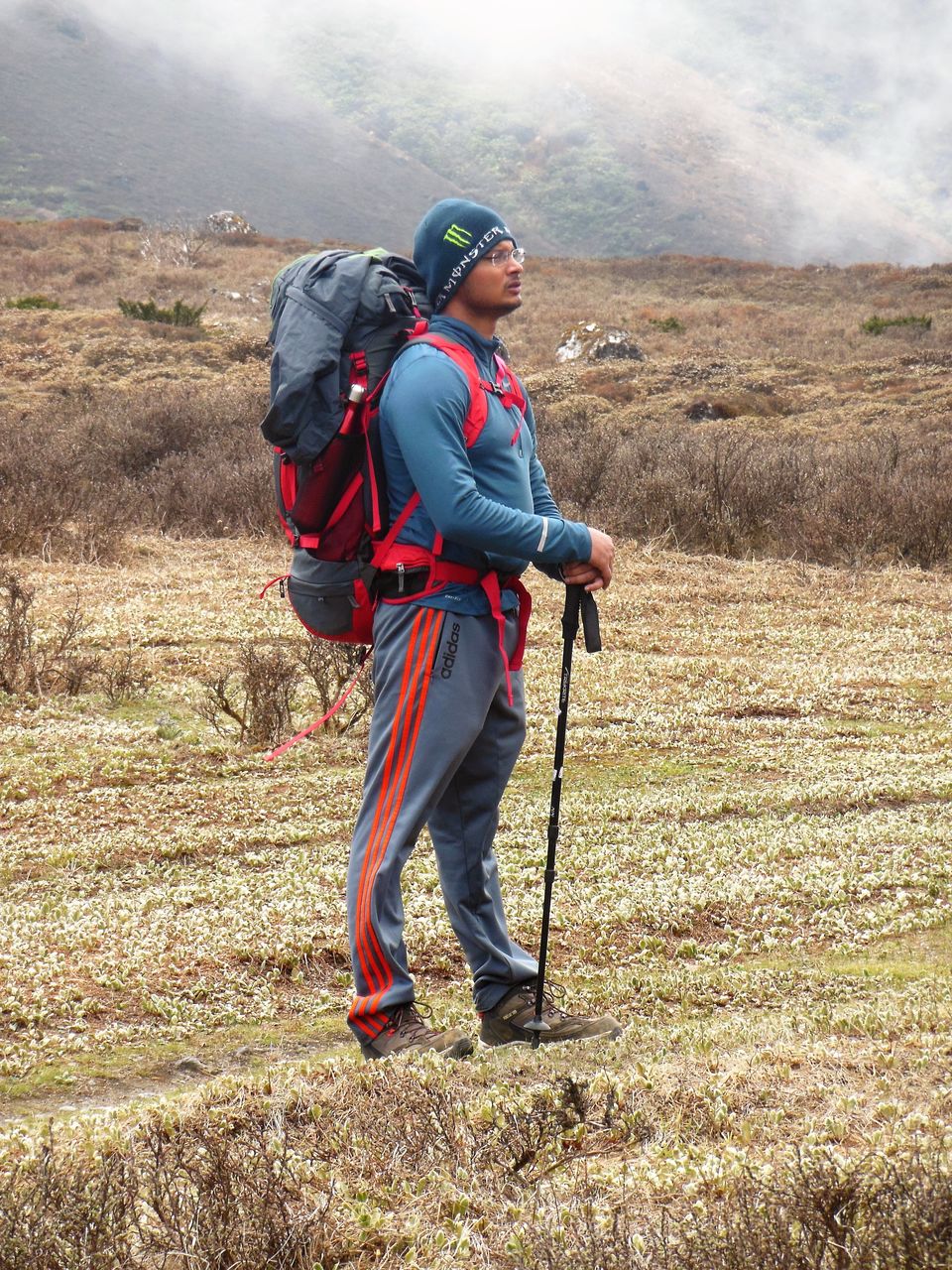 May 14-23, 2016: The Dzongri-Goechala Trek
Sikkim happens to be a much loved destination for adventure enthusiasts owing to the surreal and enchanting beauty of this state. The Goecha-la trek just adds more masala and excitement to it by providing an astonishing blend of flourishing valleys, dark yet romantic forests, and an unrivaled collection of flora and fauna. Prior to enrolling myself for this trek, I did my usual research by reading several blogs and getting to know more about the trails, distances covered, lodging, etc. However, all you Nature lovers out there will agree with me on this that no matter how much R&D is done on any destination, the quintessential and much-hoped for enriching experience is only felt when you actually sign up for it. Having said that, I honestly wasn't aware of what was in store for me, but believe me – the experience that I had is definitely worth sharing and now that it's checked off my list, I feel overjoyed, proud, and ecstatic to have been a part of this breathtaking experience.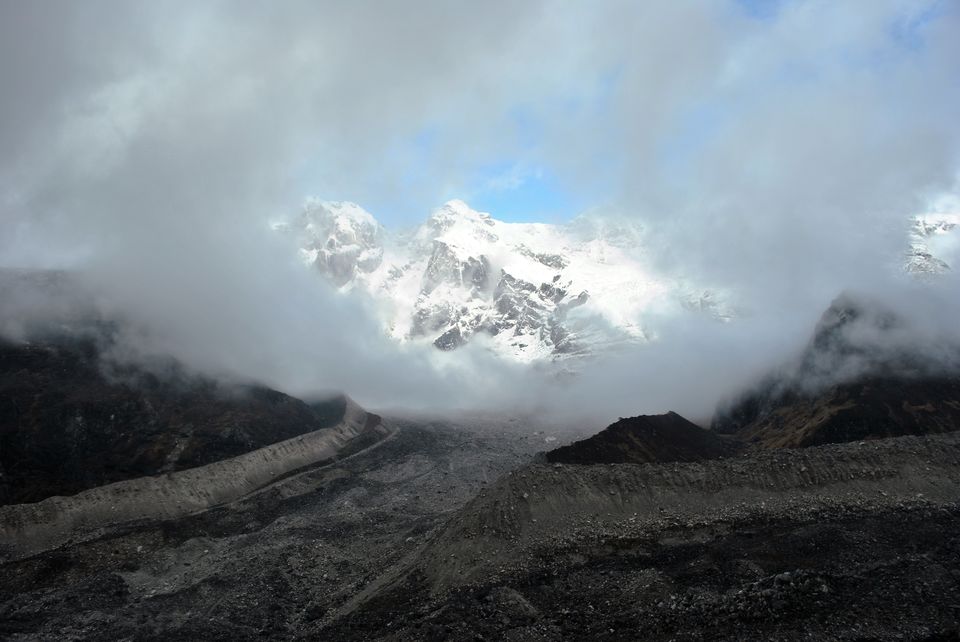 To the unknown, Goecha-la is essentially a high mountain pass (la = pass) that leads you to witness spectacular views of the Kangchenjunga, Pandim, Tensingkhang, Kabrudome, and many other snow-capped peaks at altitudes of 16,000 ft and over. Along the way, you will have the exciting opportunity to walk through oak and rhododendron forests, lush green meadows, and rocky trails. Mt Kangchenjunga - the third highest peak in the world, provides an inspiring and jaw-dropping backdrop for this high altitude trek. Owing to its majestic flanks soaring high above the foothills, it isn't hard to fathom why adventure lovers don't miss the slimmest opportunity to register for this trek. Furthermore, the steamy, subtropical forests with bamboos, luxuriant ferns and conifers, and ancient oak and rhododendron trees contribute to the seasoned trekker's taste and quest for adventure.
Day 1: The usual drive from NJP to Yuksom - As with any other trek either in the North East or Uttarakhand, the first day is generally spent in traveling by road to arrive at your respective hotel or lodge and involves the uncomfortable and tiring (at least in my opinion) jeep ride. Frankly, I find hiking and ascending difficult trails much less cumbersome than being cramped up in one position without much feet movement (the knees get affected the most – don't you agree?). However, it's all part of the game and one cannot help but enjoy the serene beauty of the ride as we drive uphill towards Yuksom (~5,700 ft) from the New Jalpaiguri junction. The roads aren't the best in the state and a word of caution for dust allergy victims – kindly cover your head and nose to avoid resentment along the way as you'll be exposed to a lot of dirt and air pollutants. The drive took approximately 6 h and wasn't very eventful. The group (8 of us) was just getting to know each other and before we knew it, we had reached our hotel in Yuksom. Along the way, we stopped for lunch at Jorethang, where we relished some simple desi khana – chicken curry and steamed rice. A couple of them ordered beers to beat the afternoon heat. Arrangements at the hotel were excellent and once we arrived, we ended up ordering sandwiches and tea/coffee.
Later that evening, we were introduced to our trek guide, Ram Singh. A short walk around the village followed along with a brief induction session with one of the other guides, where each member gave a formal introduction. The guide then provided a detailed itinerary of the next 9 days – general do's and dont's, altitude sickness measures, basic information about the different trails, and how we can ensure to make the most of this trek. We returned to our hotel, had a sumptuous dinner, and went straight to bed as we were advised to leave as early as 7:30 AM the next morning.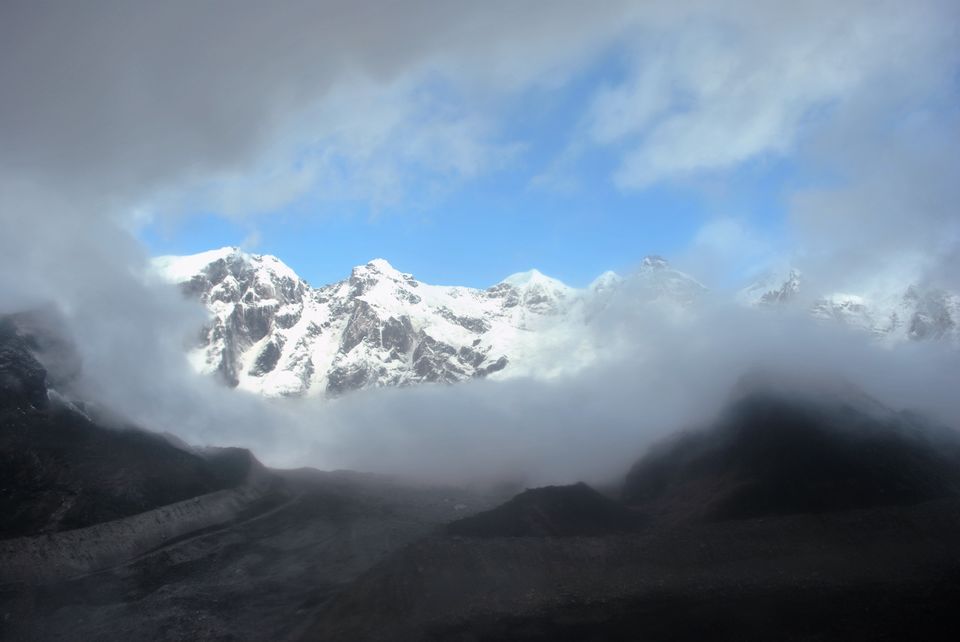 Day 2: Have mercy on us, Rain Gods as we start our uphill climb - During our induction session on the previous day, we were informed of a slight change in the itinerary. Per the original details shared with us, we were supposed to ascend ~2,000 ft and camp at Sachen today; however, our guide told us that we would actually ascend 4,500 ft and camp at Tshoka (which was essentially Day 3 per the original itinerary). The decision to do so was for our convenience itself as Sachen isn't the ideal place for camping and is in the middle of the dense forest with blood-sucking leeches and insects (that you cannot be possibly aware of) floating around. Having given us this brief idea, we readily agreed to ascending 4,500 ft, but little did we know that the Rain Gods would shower their blessings and ensure that our journey becomes challenging right from Day 1.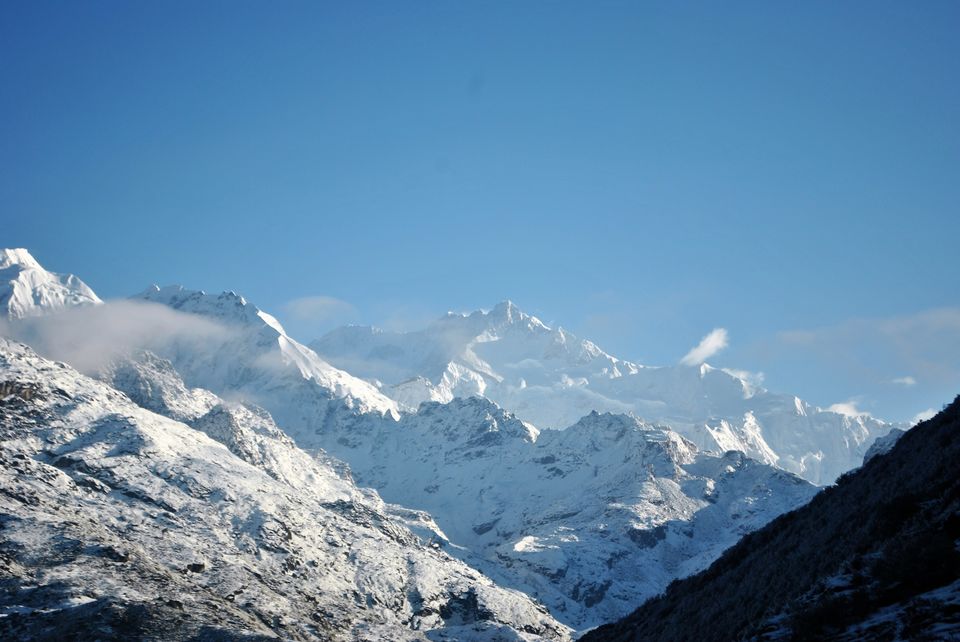 The trail to Tshoka via Sachen is beautiful as one walks through the dense oak and rhododendron forests. There are a few steep ascends, but it's not all that difficult for an average trekker. The rains just made the climb from Bakhim to Tshoka slightly tiring, but we managed to reach there by early evening. We took our lunch break at Sachen and a short tea break at Bakhim (where this is a small trekker's hut serving hot tea/coffee and Maggi). As I mentioned before, one needs to be extra careful of leeches at Sachen; my team mates had them on their apparel and had to quickly remove their shirts, rain jackets, and shoes and ward them off with sticks. Once we arrived at Tshoka (~9,800 ft), we were happy with the campsite and stopped cursing our bad luck for having to hike in that incessant rain for 3-4 h. Tshoka is a trekker's paradise where one has the opportunity to rent a hut for as low as 100 bucks per night (in case one doesn't want to sleep in the tent set up close to these huts). There is ample room for the kitchen staff to set up their stuff and trekkers can experience an old-world charm by hanging out in these huts and enjoying candlelight suppers and conversations. The rest of the evening was spent in chit-chatting and acclimatizing to the night temperatures.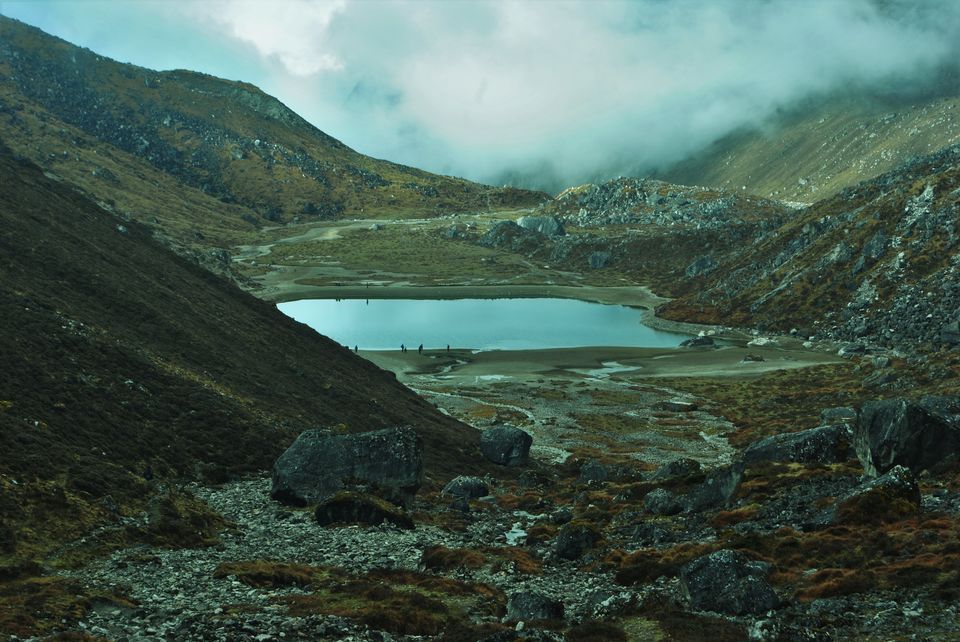 Day 3: The day when there was not much activity - As we had covered the extra distance and reached Tshoka the day before, today was spent in relaxing and acclimatizing to the 10,000 ft altitude. I woke up early that morning only to witness the amazing blue skies with Mt Pandim and Mt Tensingkhang in the distance. The view of the valley from up here cannot be described in plain words and to top it off, there was a rainbow on the other end of the sky that definitely made my morning. I couldn't go back to sleep and just stood there admiring the beauty of the landscape. Before I knew it, it was time for our morning tea and breakfast. This day was spent in drying the wet clothes from the previous day's ascent and relaxing. The remaining trekking groups who had camped at Sachen and Bakhim on the previous day joined us at Tshoka around midday. Later that day, three of us decided to explore the surroundings and we climbed around 75-100 ft, clicked some pictures of the conifers against a foggy backdrop and returned to our campsite. We were given the details of the next day while we were having our dinner and were asked to get a goodnight's rest as we would be climbing gaining ~4,200-4,300 ft on the following day.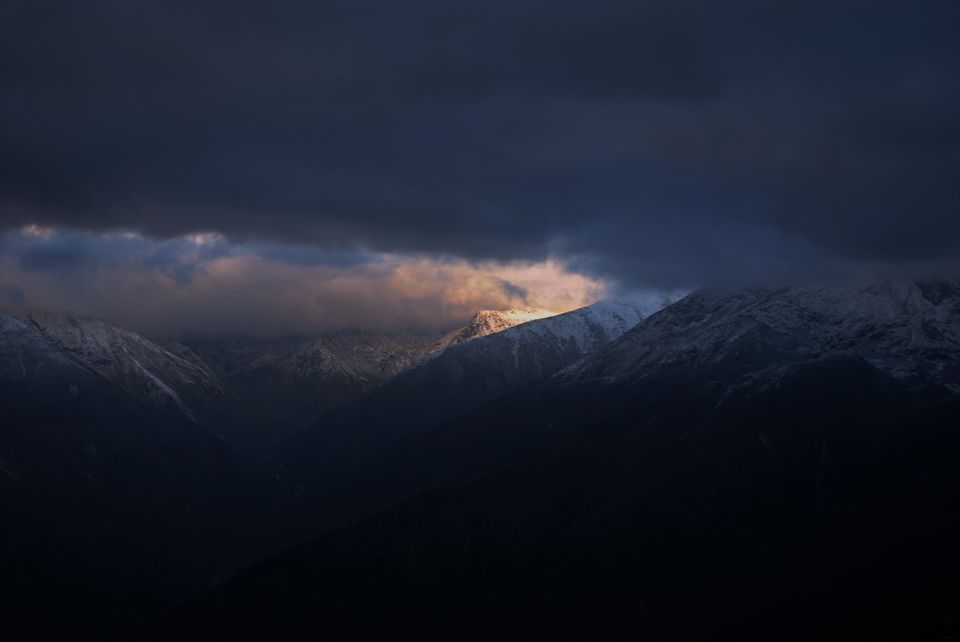 Days 4 & 5: The day when some of my woes began - This was supposed to be the day when we were required to gain over 4,000 ft to reach Dzongri. The route involved crossing the Devrali Pass at ~12,700 ft and walking through meandering rocks and less dense forests. Just as I was about to reach Dzongri, the weather started to change drastically and within minutes of my sighting of the Dzongri camp, it started to rain again. This time around, it was more welcoming as there was hail falling from the dark skies – the Rain Gods had decided to have some more fun with this sudden climatic change. I rushed to the trekkers hut and breathed a sigh of relief as I didn't have any intentions of getting drenched at that altitude. I was also hungry by then as it was past 1:00 PM. The hail came down quite strong and I'm pretty sure it must have been difficult for the remaining trekkers who got caught in it. Anyways, while we waited for the rest of our group to arrive, our cook served us hot Rasna and Maggi – on the topic of hot Rasna, has anyone of you ever tried that before? Honestly, it was the first time for me and I was overjoyed at the very sight of it (like a 4-year-old kid). It tasted so refreshing after so much of physical activity and Maggi toh Maggi hai, boss – One realizes its significance only at such altitudes. Believe it or not, as much as I didn't want to get wet in the heavy rain, the sight of hail falling hard on the ground was a pleasant and relaxing sight. The rain lasted for almost 4 h. By then, the remaining members had arrived and it was decided that we would take one of the rooms in the trekkers hut as our camping site was, for want of a better word, washed out. Later that evening, our guide told us that due to the strong winds, one of our tents flew away. As luck would have it, it was the tent that I slept in Tshoka. I had a smile on my face when I heard this and went into the trekkers hut to get some rest.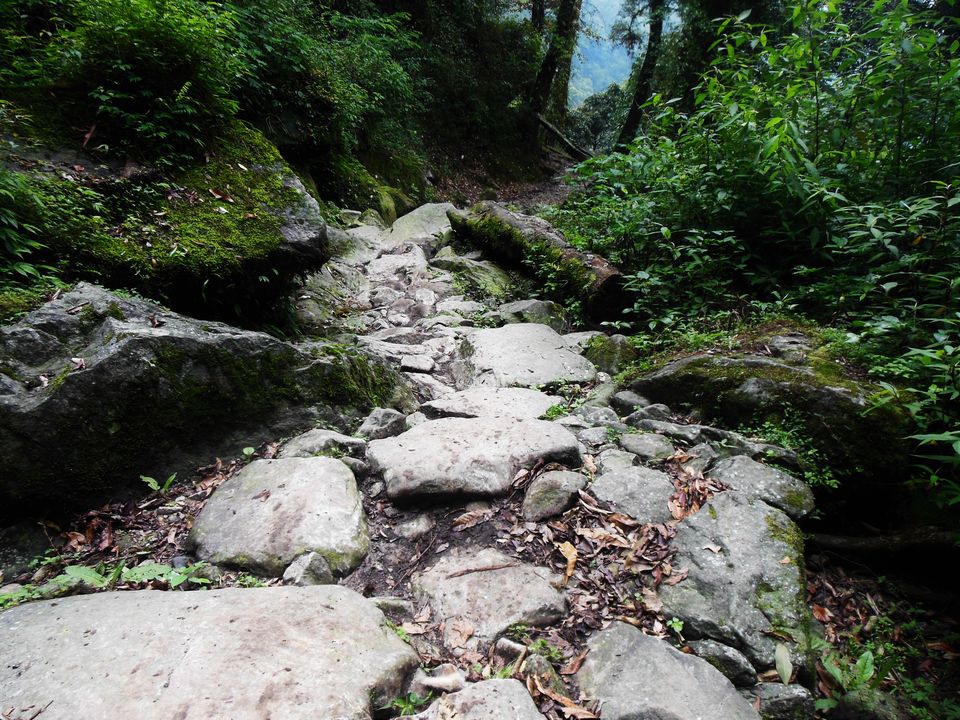 By 5:30 PM, I started to feel slightly uneasy and a little more tired than normal. I also started having headaches, which of course, is common at such altitudes. We checked our pulse rates and then got to talking and waiting for dinner. I was a little concerned when I noticed that my pulse was dropping 2 two notches every hour; however, I wasn't fatigued or extremely uncomfortable in any way. I told our guide about it and he asked me to take a dispirin tablet post dinner. Somehow, I managed to get some sleep as we had to wake up early the next morning to reach the Dzongri top – as early as 2:30 AM. I woke up much before that as the famous headache returned with renewed vigor and I knew that a normal dispirin tablet won't work on my system anymore. I'm usually the kind of person who avoids taking medications at the tiny drop of a hat/medical condition, but when in the mountains, even the slightest discomfort should be taken seriously. I didn't have any biscuits at that point in time and was too lazy to search for Crocin in my backpack. I sipped on some water and just lay down. We got up around 2:30 AM, had our tea, and immediately departed for Dzongri top, which was ~200 ft from Dzongri. I knew I would have to change my trekking strategy owing to my headache, but I had to remain strong mentally in order to make it to the top. Ram Singh, our guide, asked me to walk slower than usual and he seemed confident that I will make the entire climb; that was enough to motivate me. I could feel the pain as I was ascending, and trust me fellas, it is never easy to reach higher altitudes if your body and mind aren't synced – the only thing that you need now is belief and faith in yourself and try to strike a balance between overconfidence and sensibility. I can reach the top is confidence; ONLY I can reach the top despite my health issues is arrogance and to some level my stupidity. One should never challenge Nature, particularly the mountains, as at some point in time, mountains insaan ko apni aukat dikha hi deti hai. Anyways, with a little struggle and keeping my spirits high, I managed to reach Dzongri top. I was advised not to spend much time on the top if the headache persisted and I did exactly that. My discomfort started to increase within 20 minutes of reaching the top and after clicking a few pictures of the spectacular snow-capped Singaleela range and Mt.Kangchenjunga, I started my descent. On my way down, the skies cleared further and the other peaks, including Kabrudome, Kabrublack, KabruSouth, became visible. Once we arrived at the Dzongri camp, I basked in the sun and it helped to reduce my headache. We had only a couple of hours to rest before we had to start walking to our next campsite, Thangsing.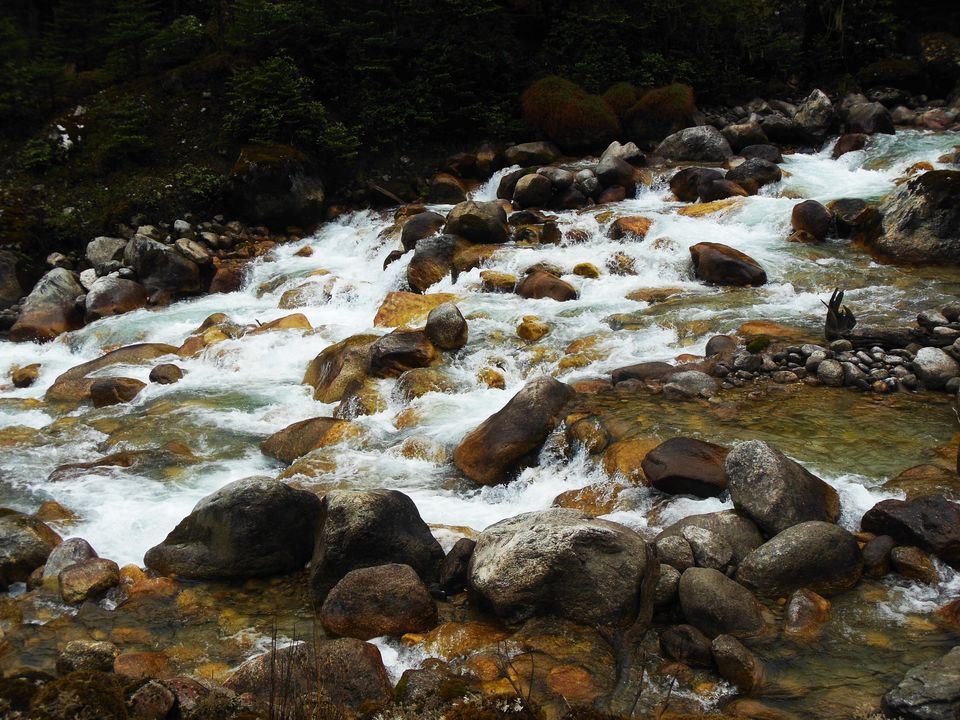 Day 5 continued: Ohh! The sights as we walked past Dzongri to reach Thangsing - We started around 10:30 AM and walked past bugyals and valleys towards Thangsing (~13,400 ft). As some of you might have read or heard, this trek offers the best of every walk with Nature – rhododendron forests, rocky terrains, lush green meadows, glaciers, and snow-capped mountains. This walk covered the meadow bit of it and we were fortunate to experience a sunny forecast. The distant peaks were mesmerizing and the walk was beautiful. Halfway through, you reach Kockchurang where you can have lunch and relax a bit by the Prekchu River. The rest of the trek involves ascending a steep gradient, rocky mostly to reach the beautiful campsite of Thangsing. On arriving at the campsite, we were served hot khichdi which took away the day's thakaan. The rest of the evening was spent in rejuvenating and bonding with the gang.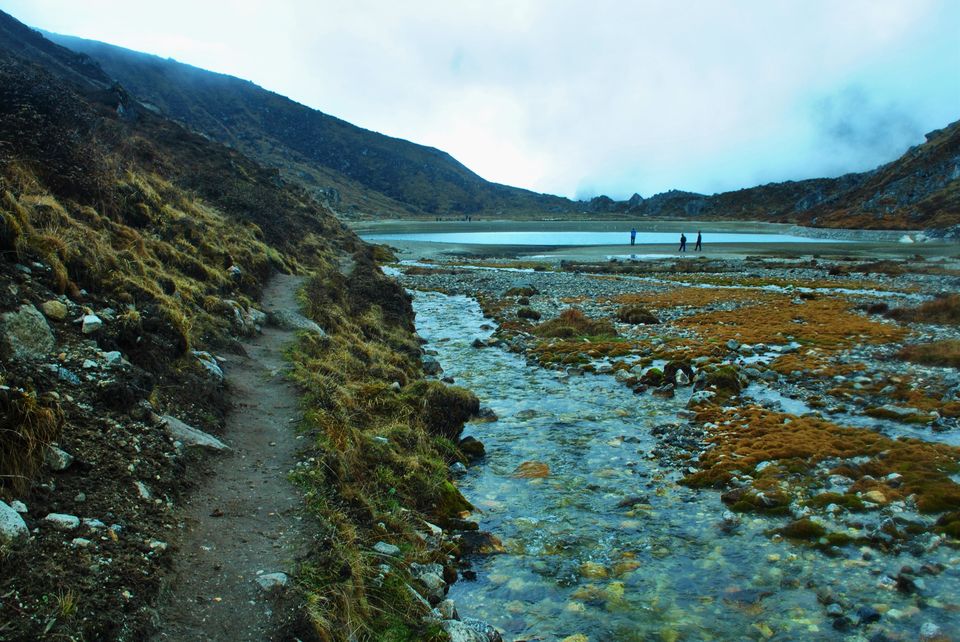 Day 6: At ease, soldiers! - Finally, we had one day where we could simply walk through the plains without any timeline to be met and had a full-fledged chance to admire the beauty of the place. The walk from Thangsing to Lamuney is actually a walk; no ascents, no descents, and no meandering paths. All you need to pray for is good weather and I guess the Rain Gods were a little meherbaan on us that day, which gave us the perfect opportunity to click some group pictures and several amazing landscape photographs. By the time we reached Lamuney (~13,600 ft), it was almost lunch time and the weather conditions were beginning to plummet, AGAIN. But then, one cannot complain about weather in the mountains because this is bound to happen and one just has to accept it and move on.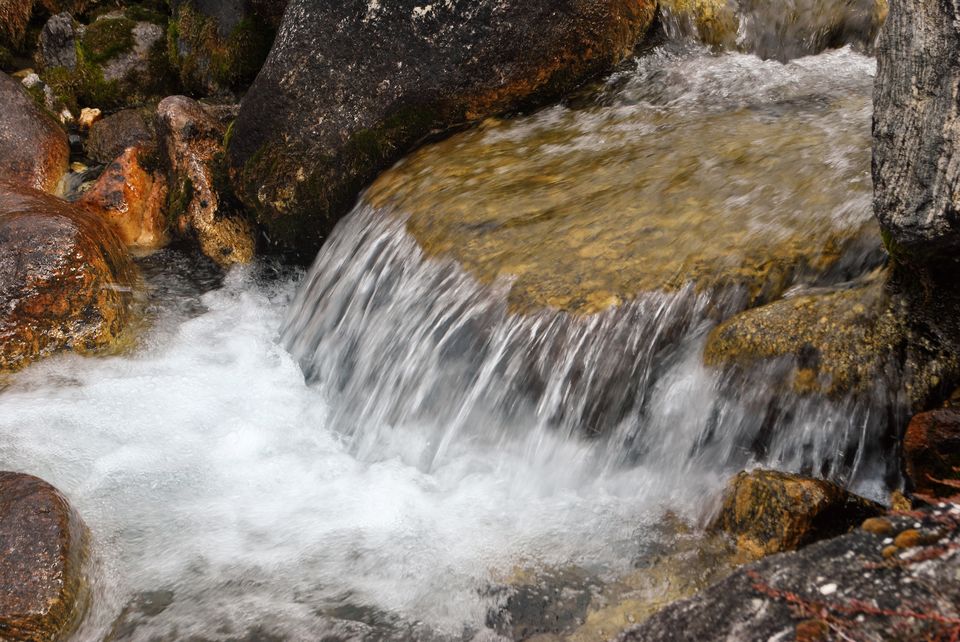 Day 7: No pain, no gain – the test to reach the Goechala summit - The day that we were all waiting for had arrived. We had to wake up as early as 1:30 AM to ensure a timely departure to the Goechala summit. My health issues, including difficulty in breathing and the headache, continued to slow me down, but I tried to keep my pace and motivated myself to reach the summit. I wasn't deliberately trying to challenge myself, but just like any other human emotion, faith is like gravity - all it takes sometimes is a gentle push. With that belief, I huffed and puffed my way up and reached the summit in 2 h 45 mins, unlike few others who I guess took around 2 h or less. Once I reached the summit, my guide seemed happier to see me there and with a wide smile on his face, he said – aapne kar diya, Tushar ji! You need to physically be there to witness the spectacle that Nature has to give. It cannot be described in words. As I stood there, I took a moment to look around and as the skies cleared, I could see the mighty Mt Kangchenjunga smiling in the backdrop; the other peaks of the Singaleela range complimenting its majestic beauty and adding to the grandeur in that serene environment – Magnum Opus (as director Sanjay Leela Bhansali would have possibly liked to call it had he witnessed that sight). After spending an hour or so at the summit, we began to descend, which was definitely easier than the early morning climb. Back at Lamuney, we had an early lunch as we had to descend further to Kockchurang.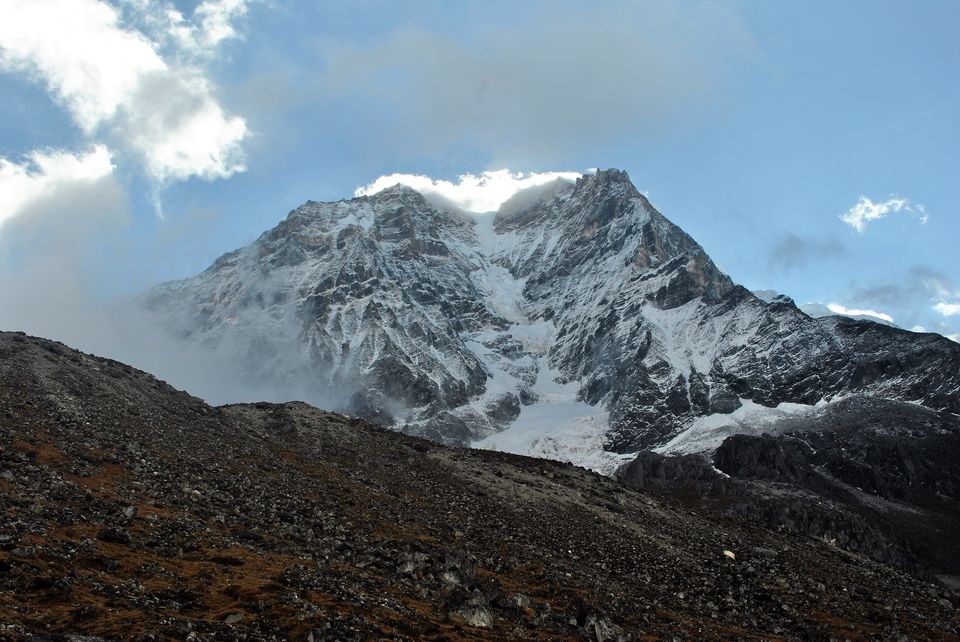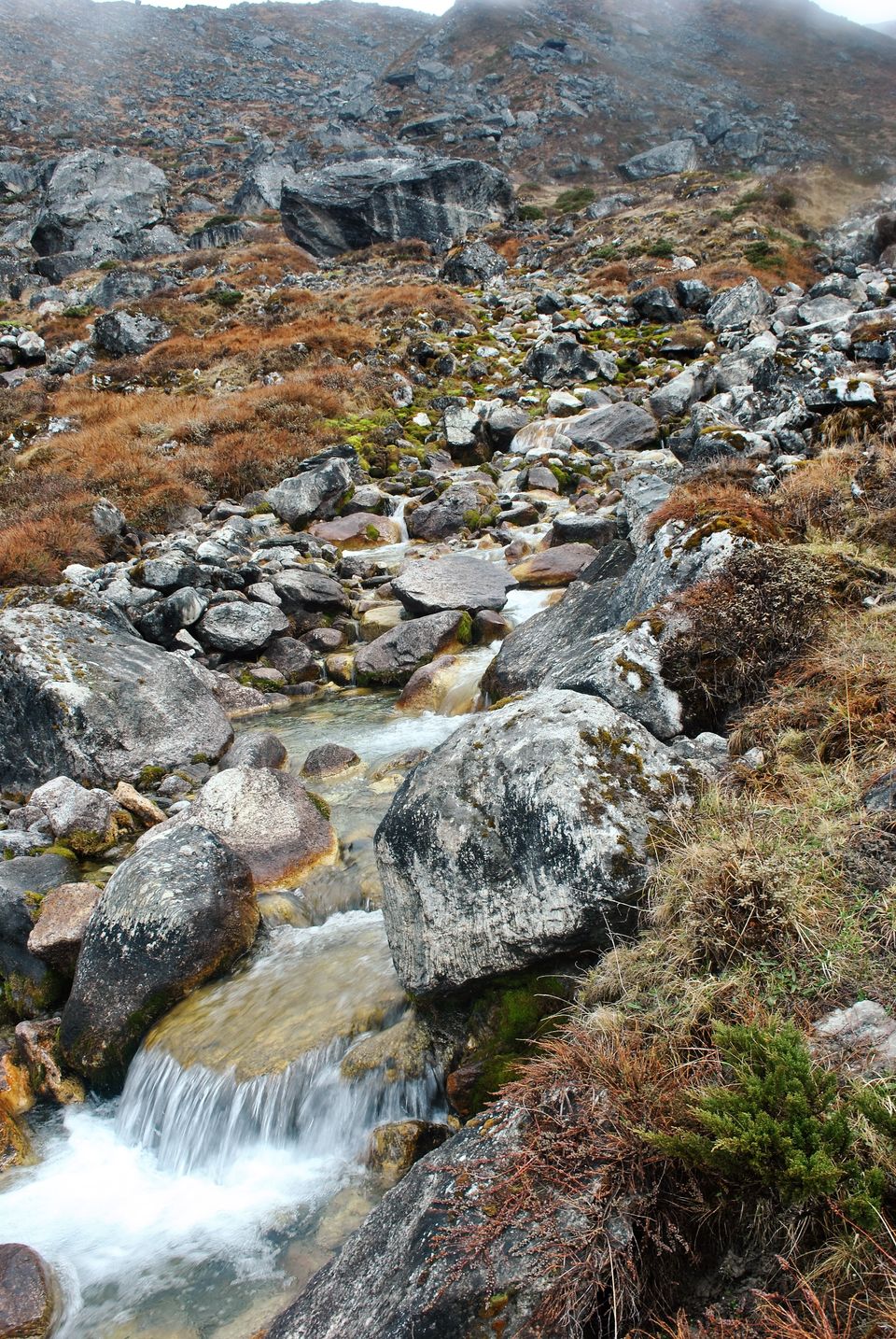 Honestly, Kockchurang isn't the best of places to camp when you have close to 50 trekkers in a trekkers hut. The weather added to the bittersweet experience as we could not set up our tents in the open. However, all you fellow trekkers out there would agree that trekking is not just about walking, but also about adjustments and adaptations to things that are out of your comfort zone. After all, it's not meant to be a luxury trip with 5-star facilities. You resign yourself to this fact and find solace in the small, yet meaningful things. We had our share of fun at Kockchurang that evening and prepared ourselves mentally for the following day when we would lose more altitude by descending to Tshoka.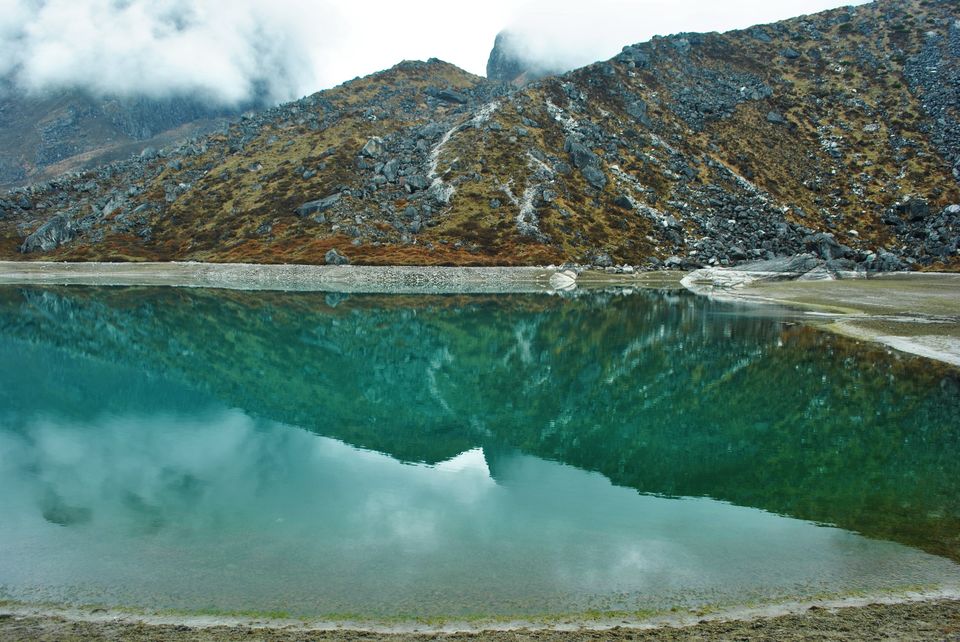 Days 8 & 9: Descent to Tshoka and Yuksom - finally, I get to shower! - The next 2 days weren't particularly eventful. We descended to Tshoka and camped there on Day 8, and then finally returned to ground level (if I may say) on Day 9. On reaching my hotel, I became disoriented, not because of high altitude (duh!) but on seeing clean white sheets on beds instead of tents and mule poop around. It took me 5-10 mins to accept reality, following which I had the shower of my life. Later that evening, we hosted a grand party for our guides and kitchen staff and danced to our heart's content.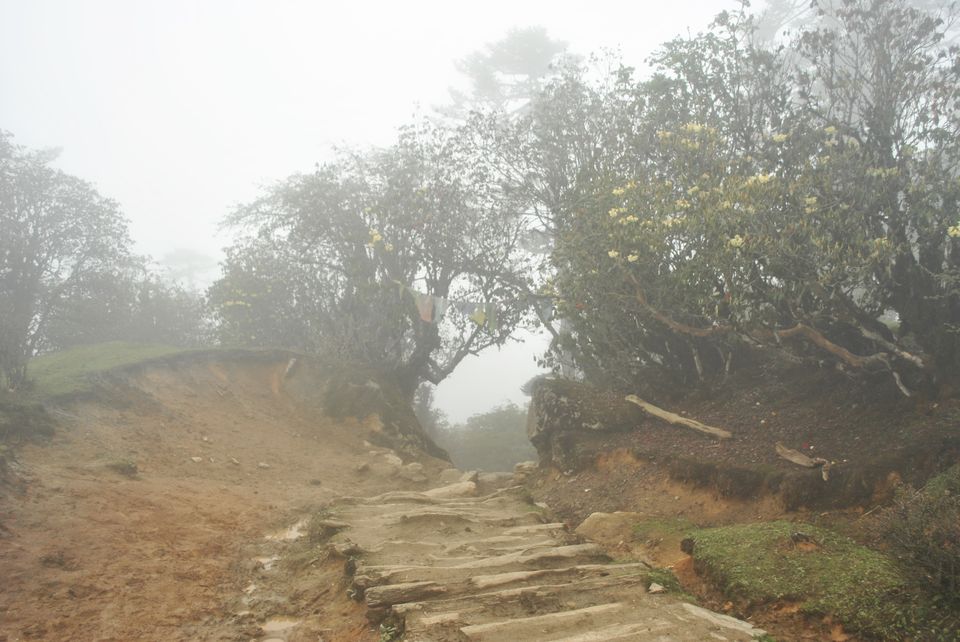 Day 10: Back to NJP, the tiring jeep ride! - What goes around, comes around! The ever draining and exasperating jeep ride to NJP lasted 6 hours after which some of us boarded our respective overnight trains to Howrah/Sealdah. I managed to catch up on some more sleep on the train and by the time I reached home in Kolkata, my parents commented on my reduced weight and increased glow on my face (deadly combo, ahaan!).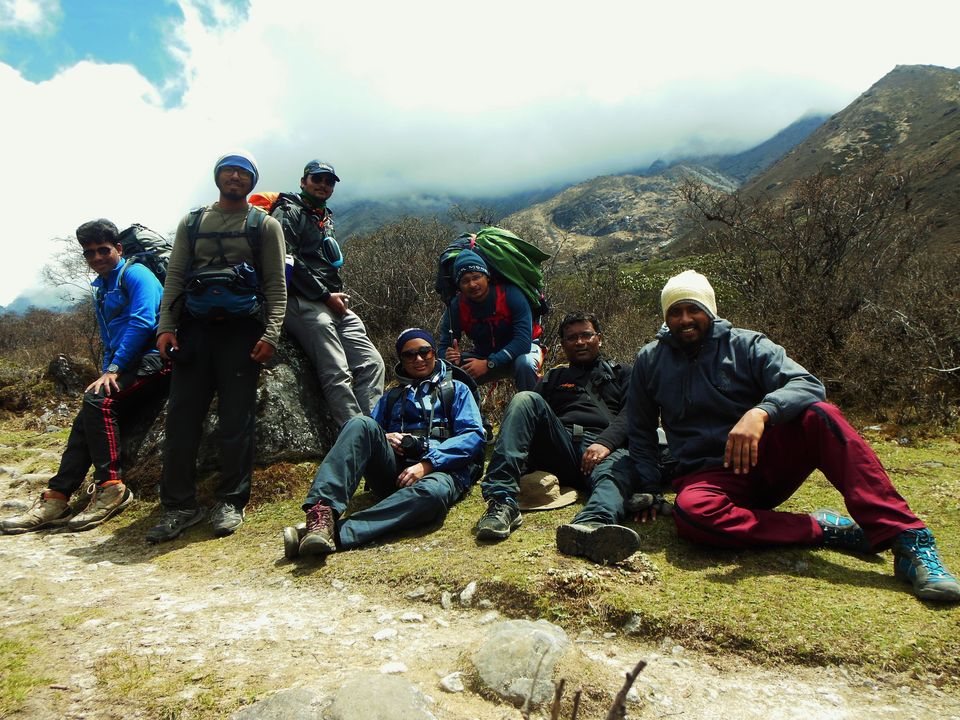 As I continue to view the amazing photographs on my phone and recollect those awesome moments spent in the shadows of Mt. Kangchenjunga, I lighten up and feel the adrenaline rush through me. This trek has taught me different values and many key learnings, which I hope to apply on my future travels, and in life in general. As I gear up for my next Himalayan adventure, I see myself as a more confident and patient human being. As the song goes, what doesn't kill you makes you stronger, my quest for adventure has quadrupled and I wish to "conquer" more such peaks in the distant future.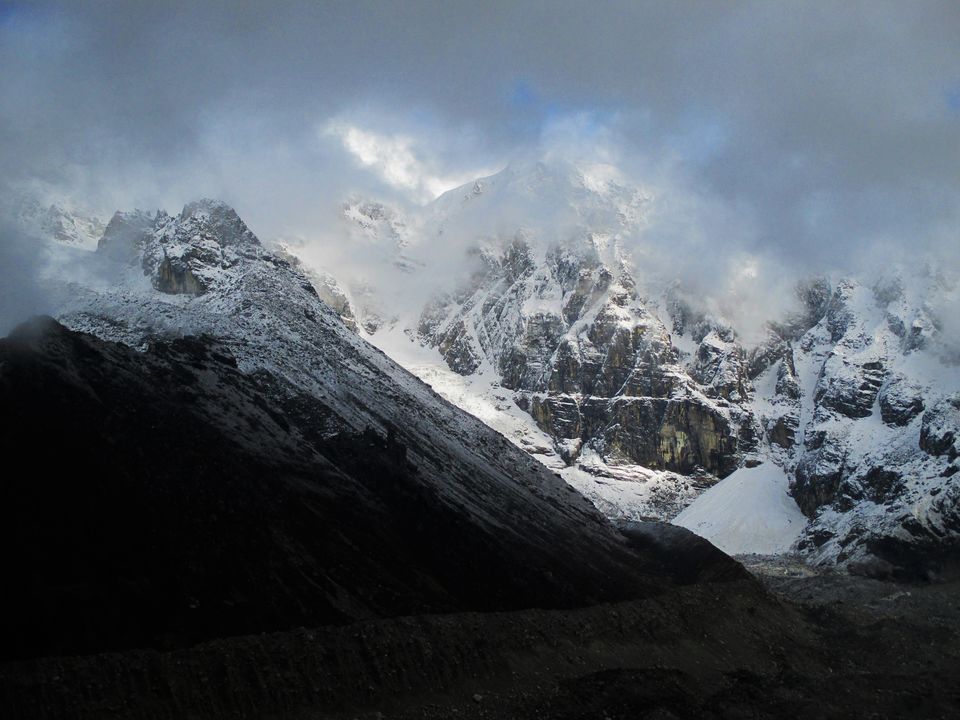 Hope to meet some of you folks on my future travels. Till then, stay fit and keep planning your next outing. Cheers!