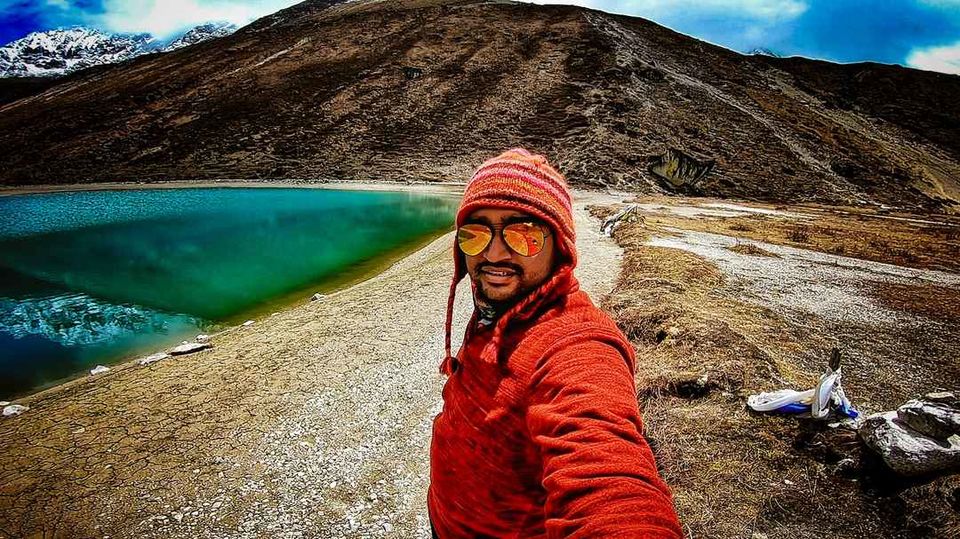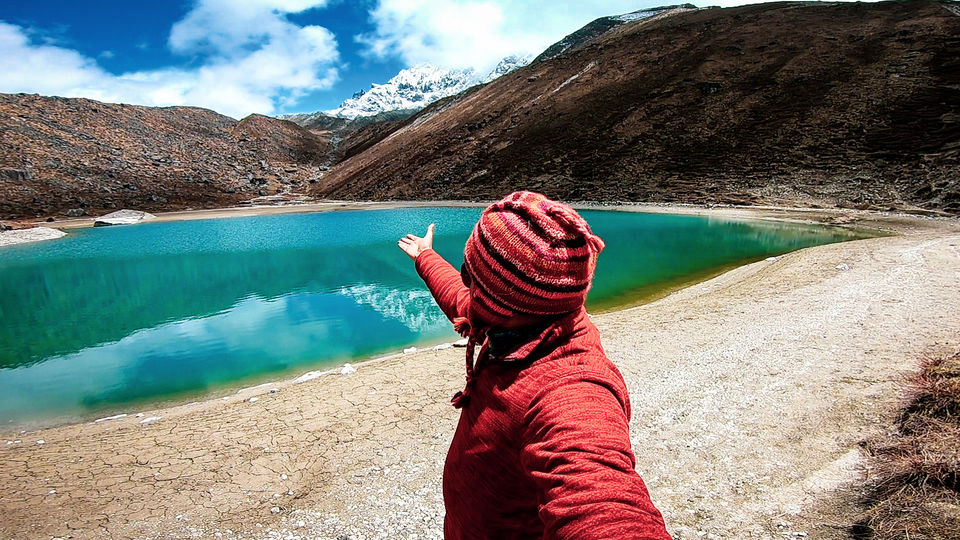 A lot of pages will give you the detailed day to day itinerary. How to reach, distance and altitude of the trek, expenses, accommodation, permits, best time to visit, etc- everything is available on the search engines.
Let me take you through a PHOTO BLOG to have the glimpse of the trail and landscapes of this trek in the KANCHENJUNGA NATIONAL PARK.
Below are the pictures from YUKSOM to SACHEN to TSHOKHA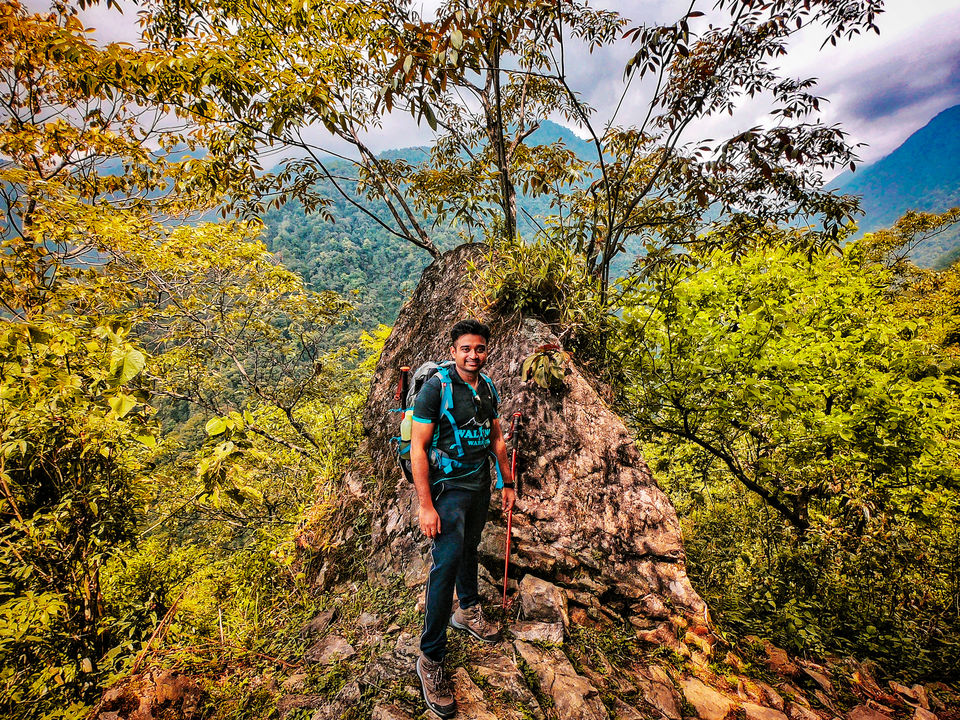 Welcomed at Sachen camp by heavy rain, the kitchen hut is location just few steps down the trail.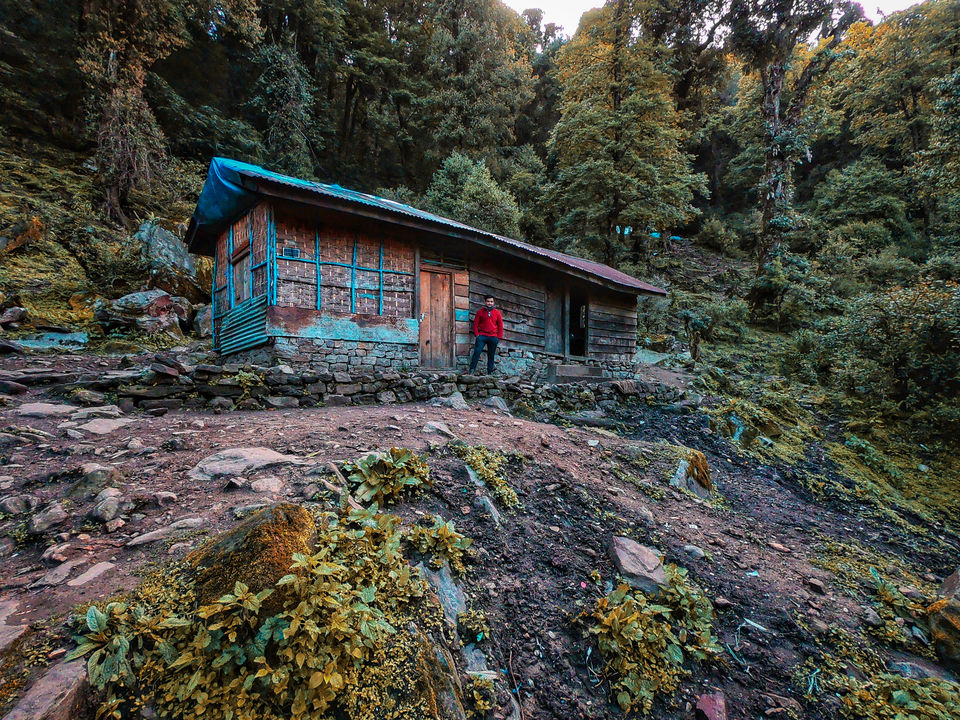 Sachen camp has a dense forest cover, absolutely little space to camp for a group of 15.
As we moved to next camp, the trail went up and the new views popped out.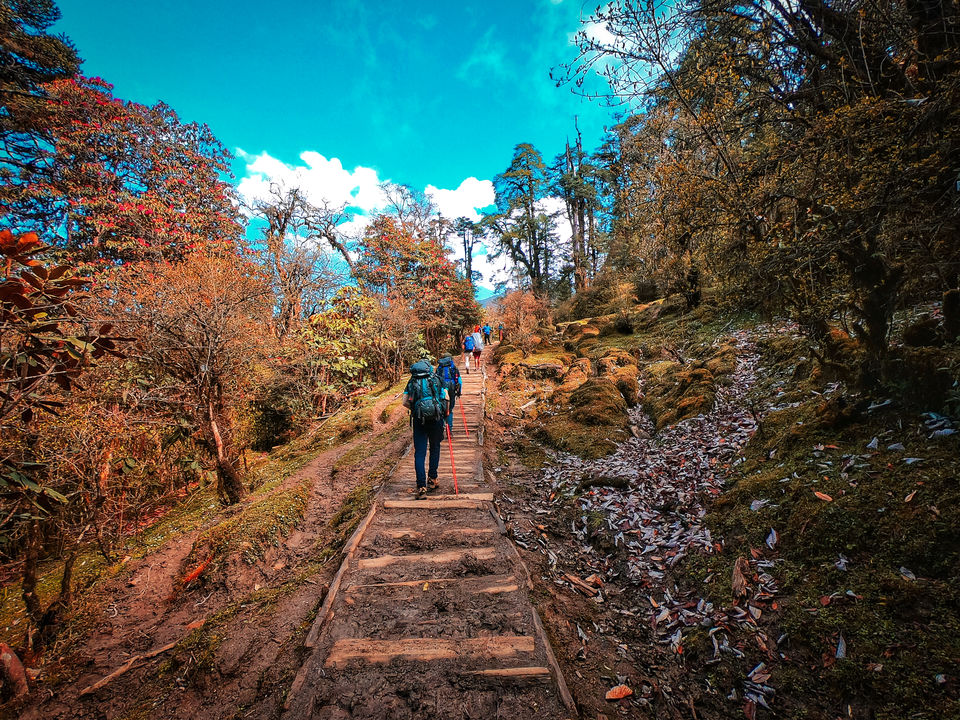 There comes a iron bridge, crossing which you get steep trail up to reach Bakhim view point.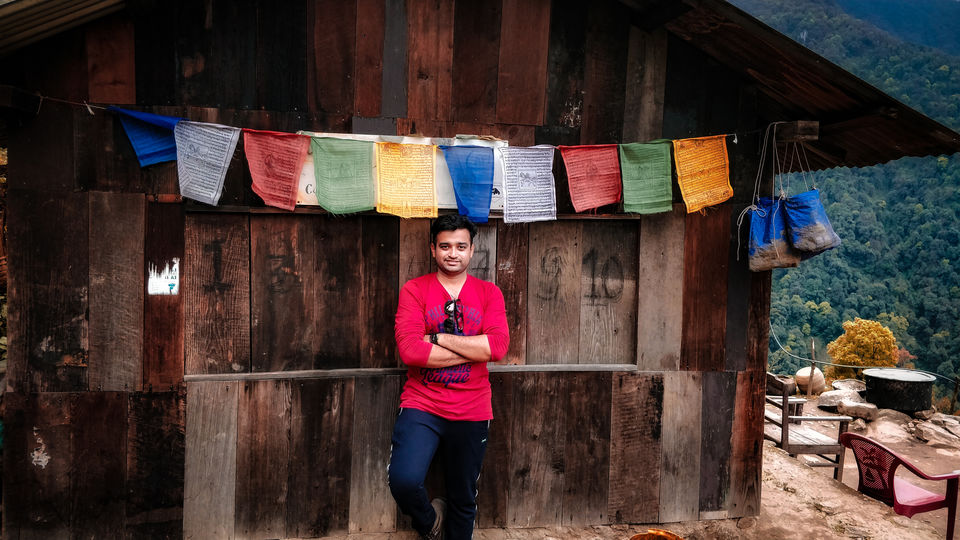 From Bakhim, one could see town of PELLING and YUKSOM to some extent.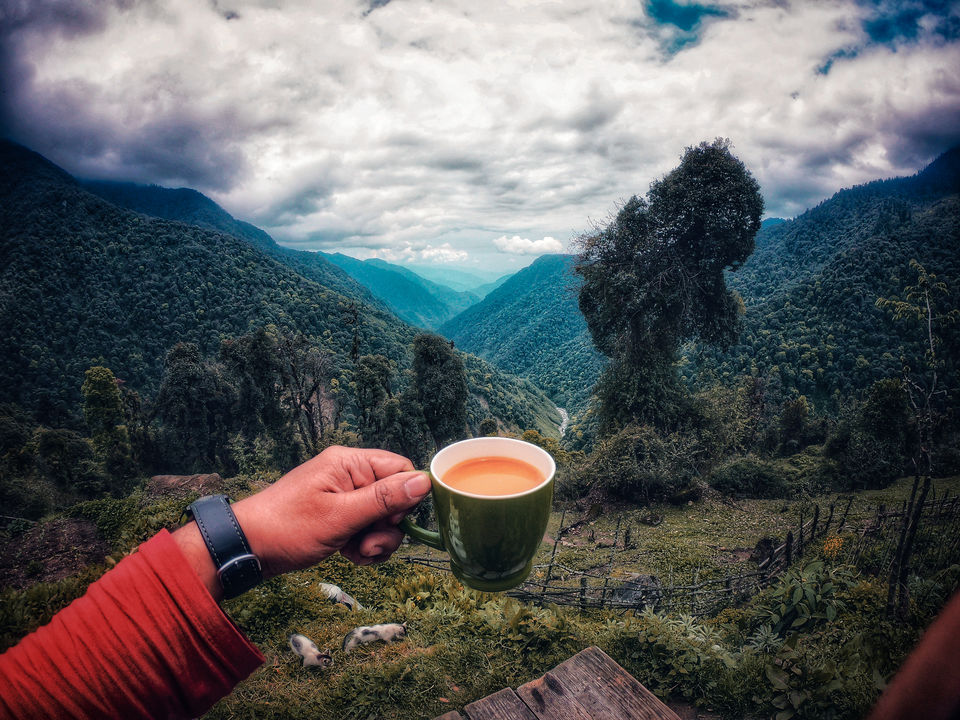 Sachen to Bakhim is around 2.5 kms and Tsokha camp is another 2 km.
One flat piece of land at TSOKHA and i call this 'A SKY DECK'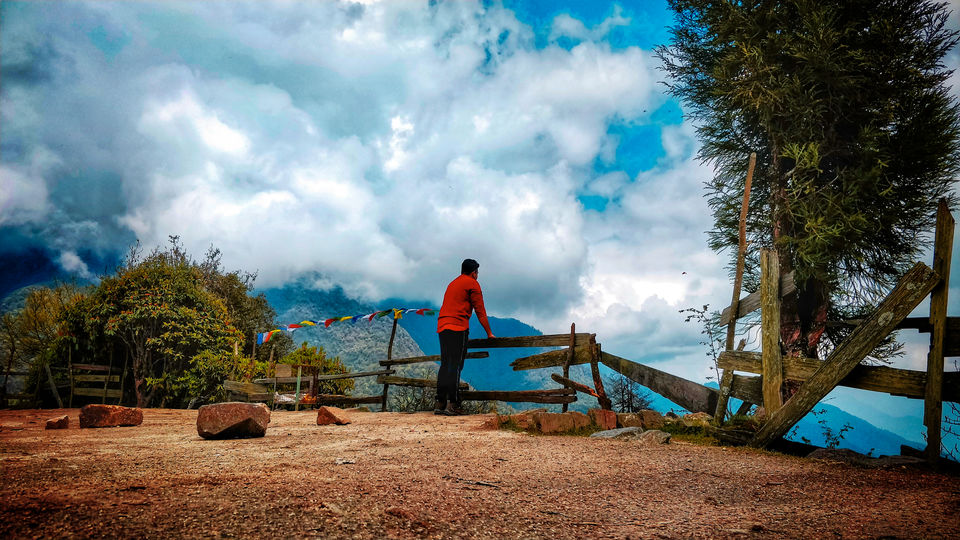 There are many trekkers hut at TSOKHA camp. On can stay on those or else pitch tents. The camp gives amazing views of the valley. No mobile network though.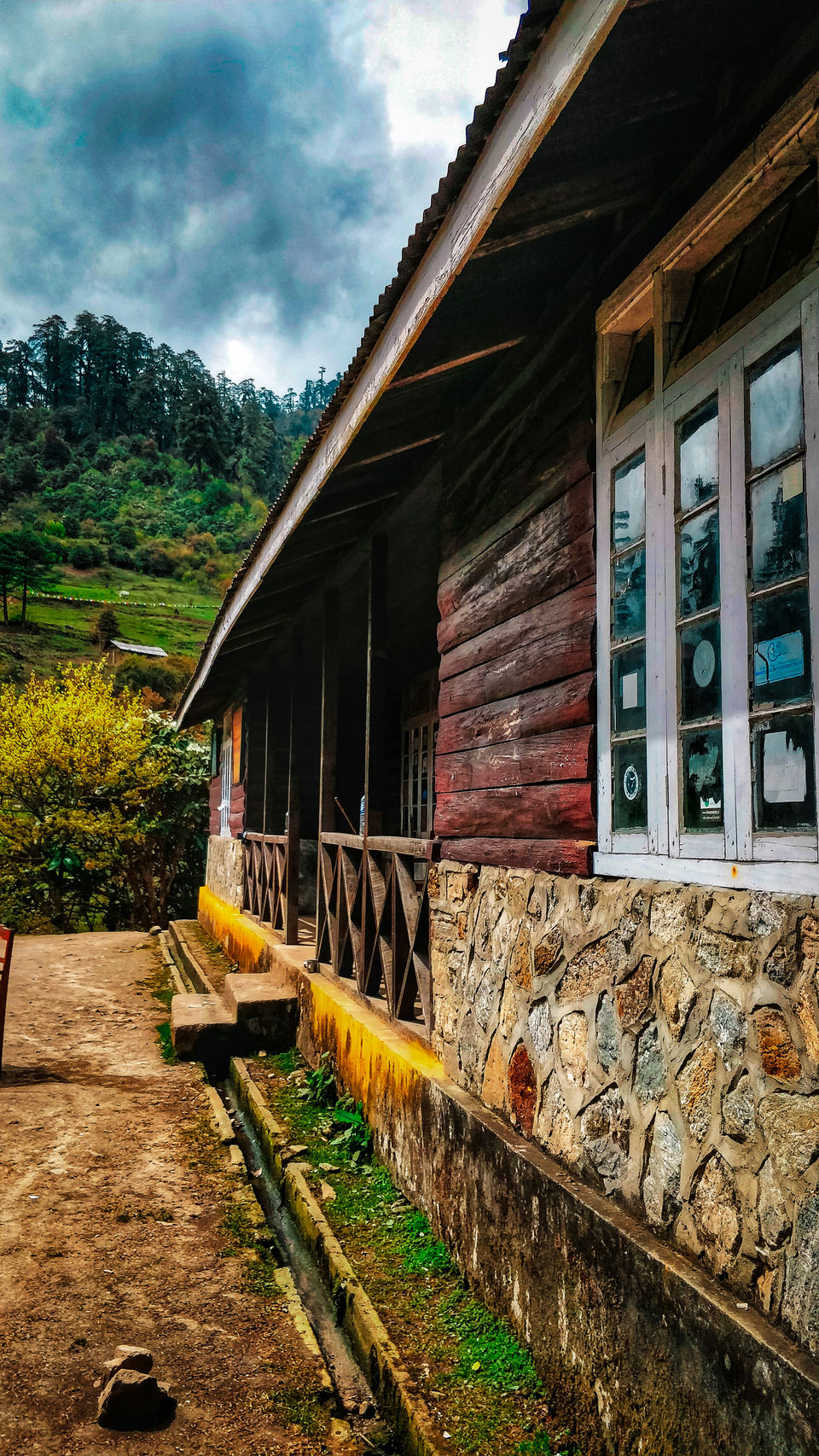 Below are the pictures of TSHOKHA to DZONGRI to DONGRI PEAK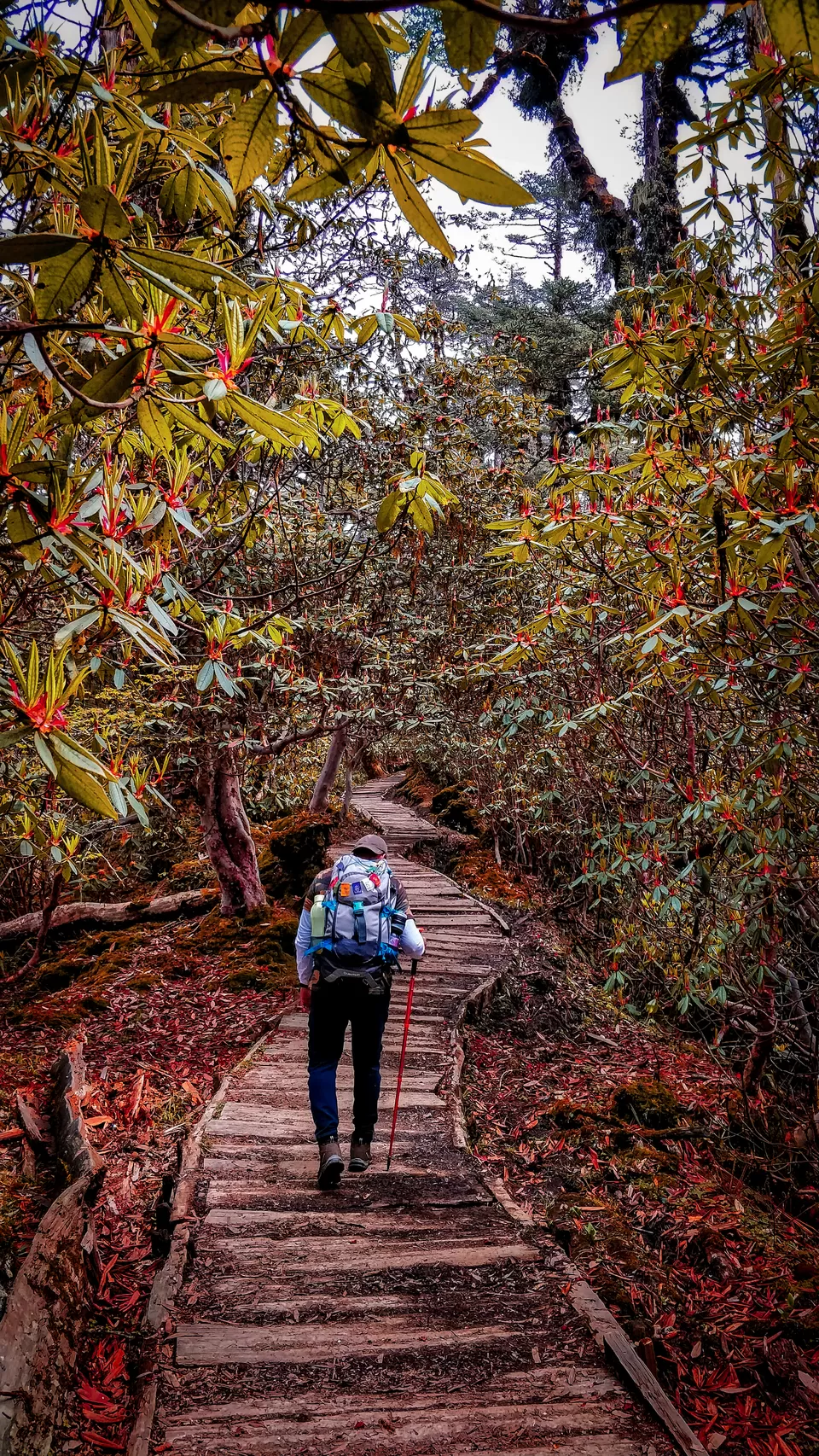 The trail was so lit up with colorful RHODODENDRON all over, the trail with wooden planks to walk over and the dry colorful leaves on the trial added to the beauty.
One reaches Dzongri camp via Phedang which is a flat land and many organizer use that space to cook lunch and sometimes as a camping site.
Dzongri camp also has 3 -4 trekkers hut. We were greeted with snowfall and wind blast at the campsite.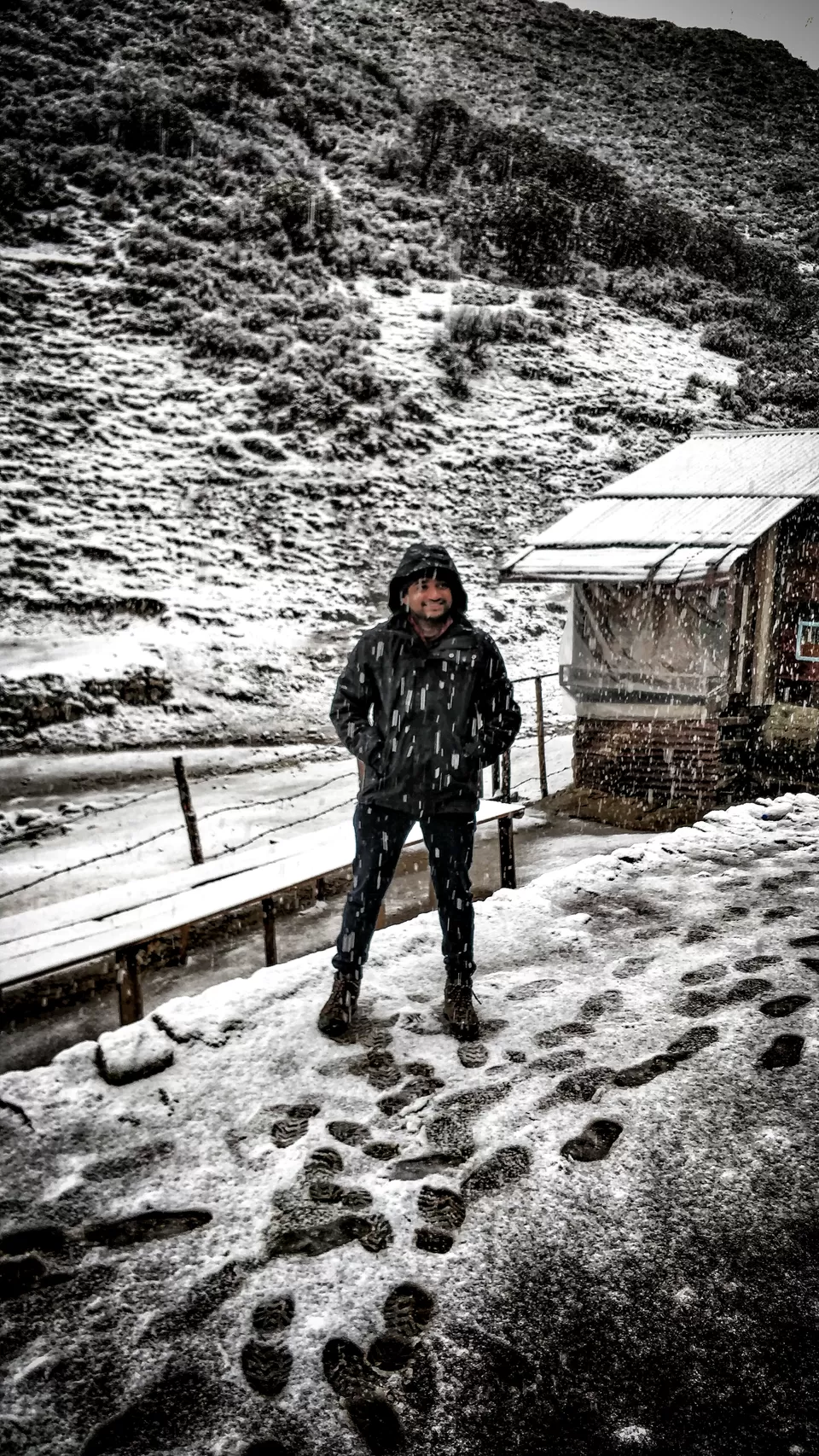 CLICK with fellow trekker friend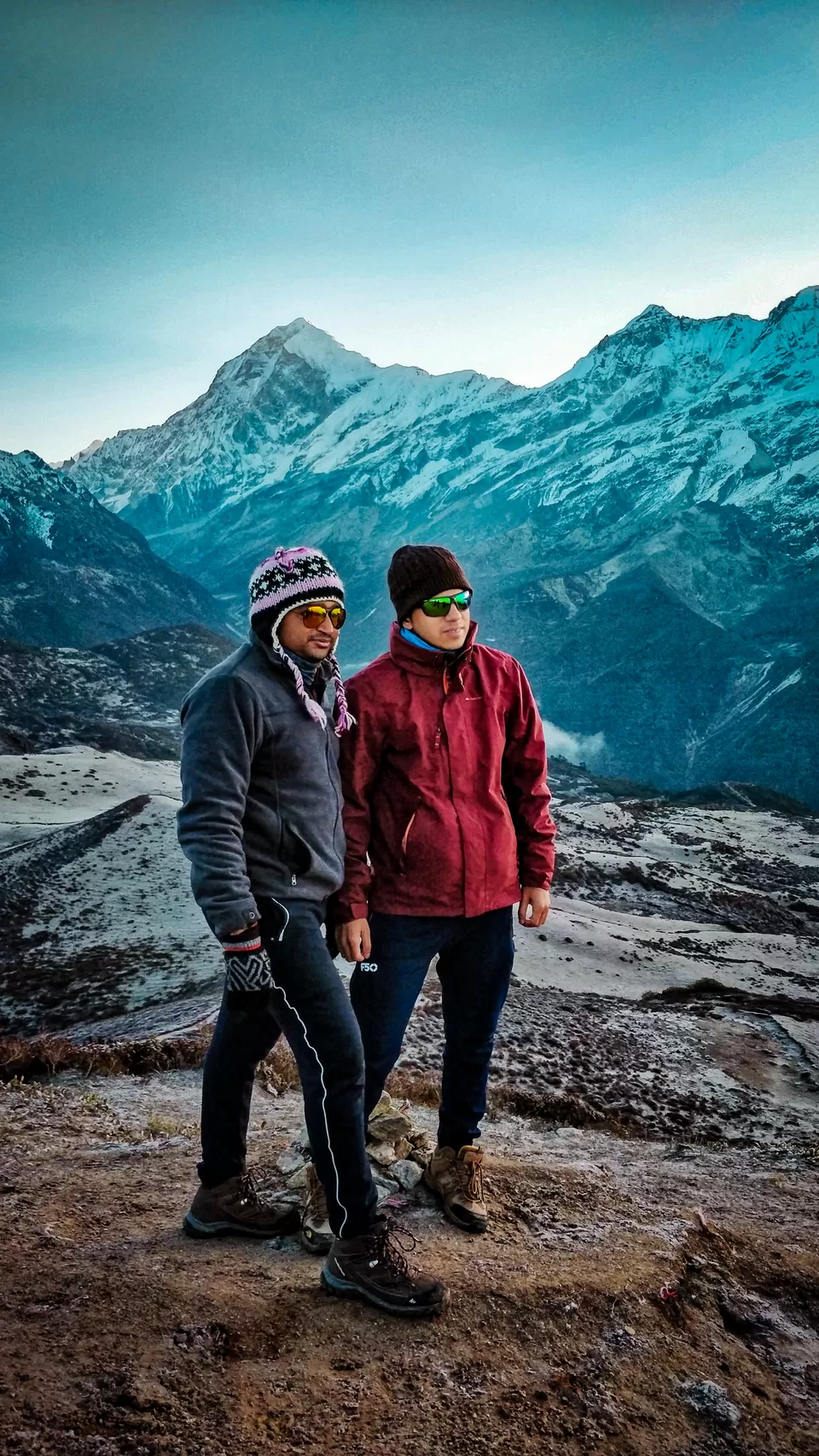 Banter with out trek leader - BUDHARAM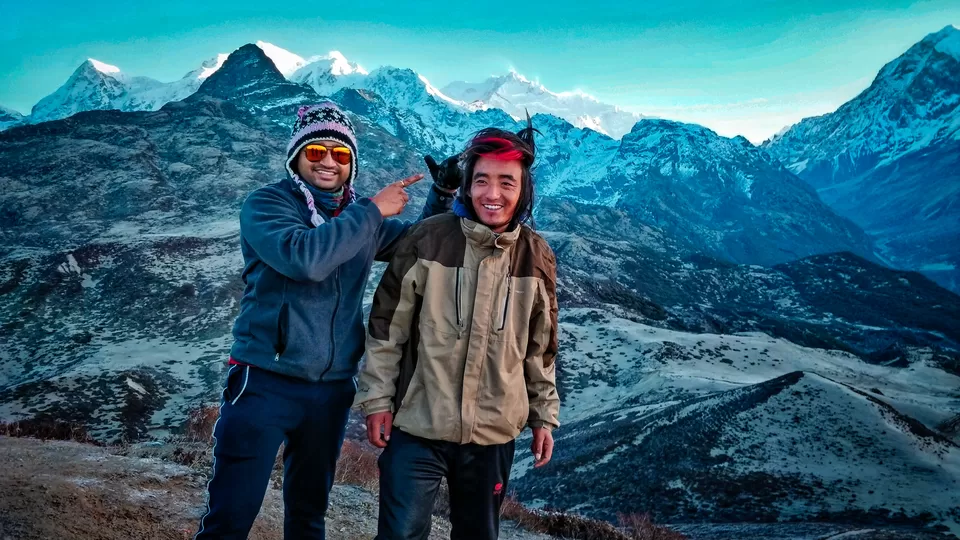 Look at the view....How majestic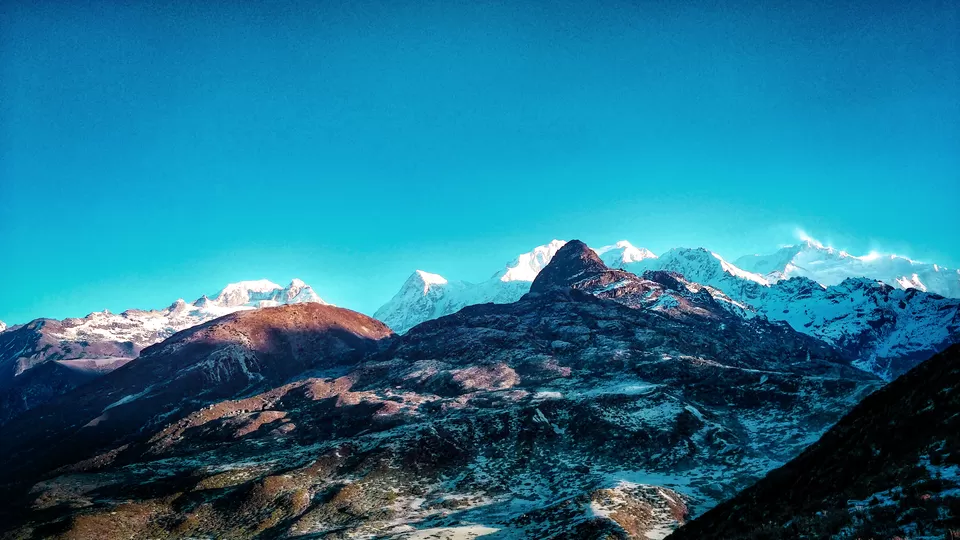 Various peaks can be spotted - Frey Peak, Kumbakarana, Rathong, Kabru South, Kabru North, Kabru Dome, Mt. Kanchenzonga, Jupono, Mt. Pandim.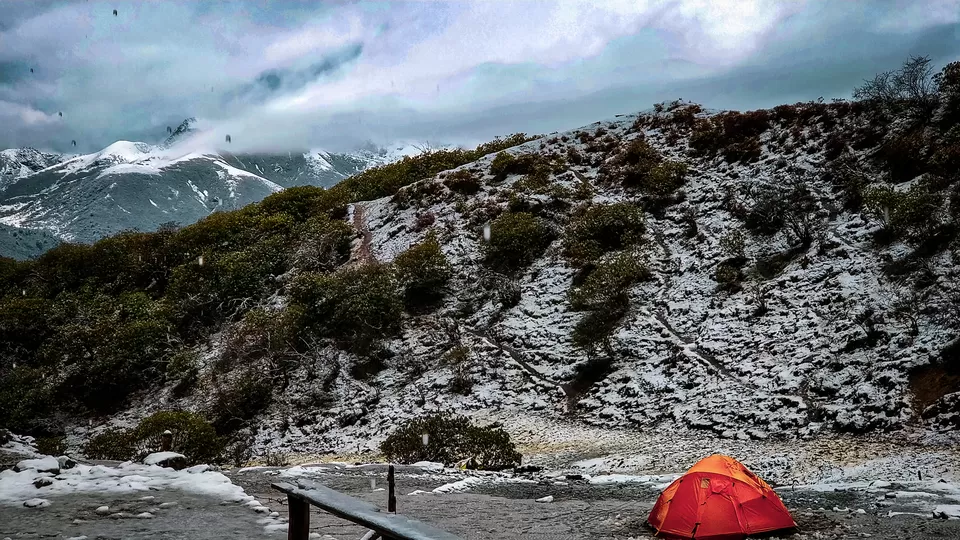 Dzongri to the next camp - Thansing is around 10 kms - via Kokchurang. As you walk ahead, descend to Kokchurang, take break, have lunch, walk to a bridge along side Prechu river and ascend around 2 kms to reach Thansing camp.
Below are the pics from THANSING to LAMUNEY to SAMITI lake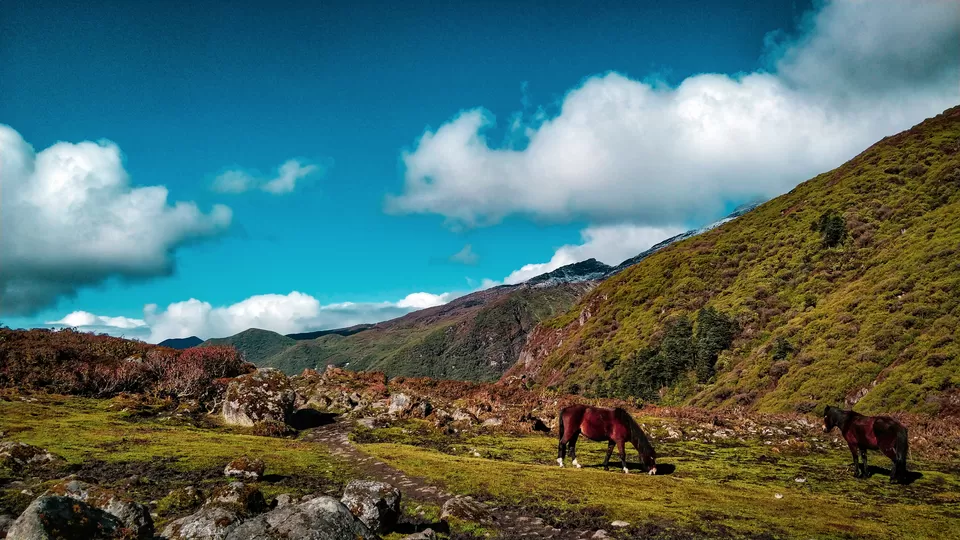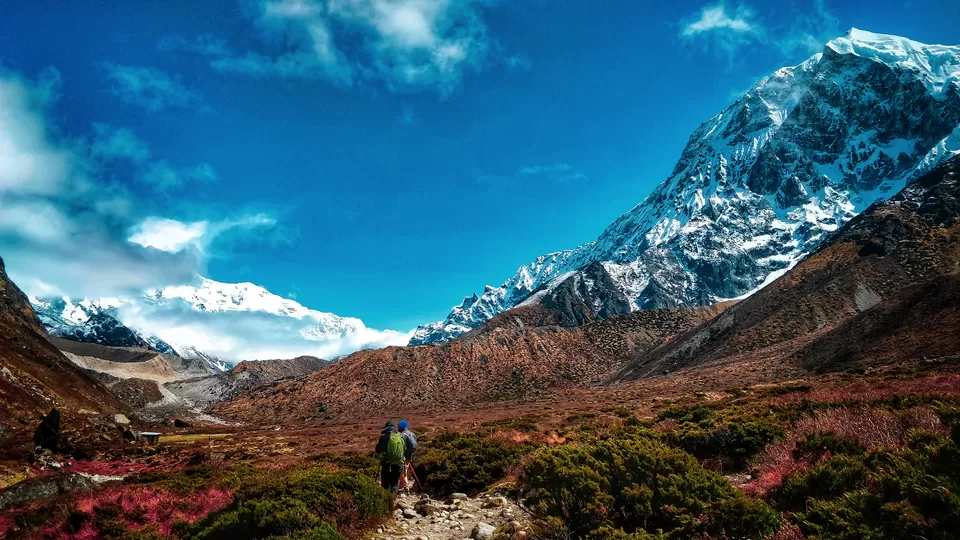 The mighty Mt. Pandim below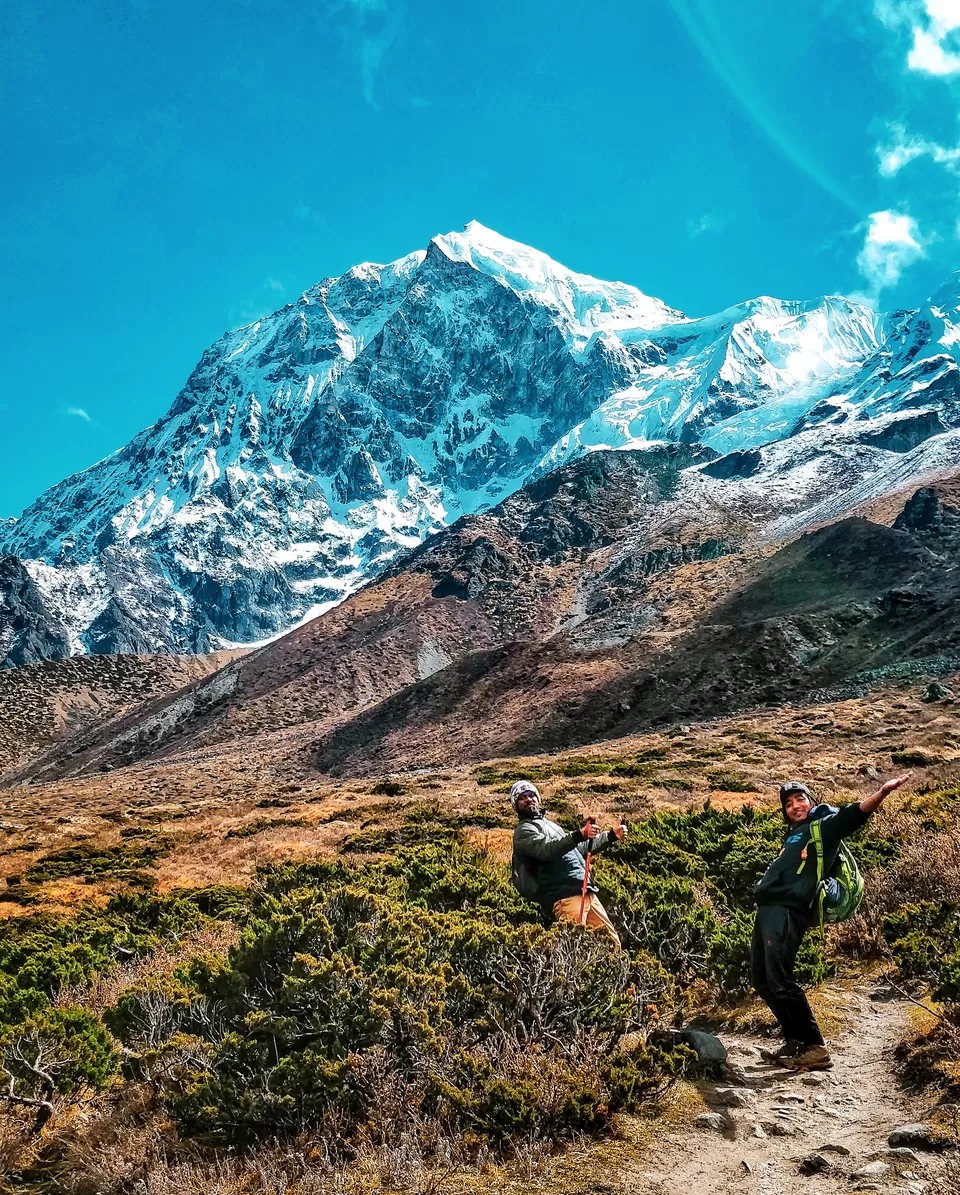 Have heard that nobody has conquered Mt. Pandim till date.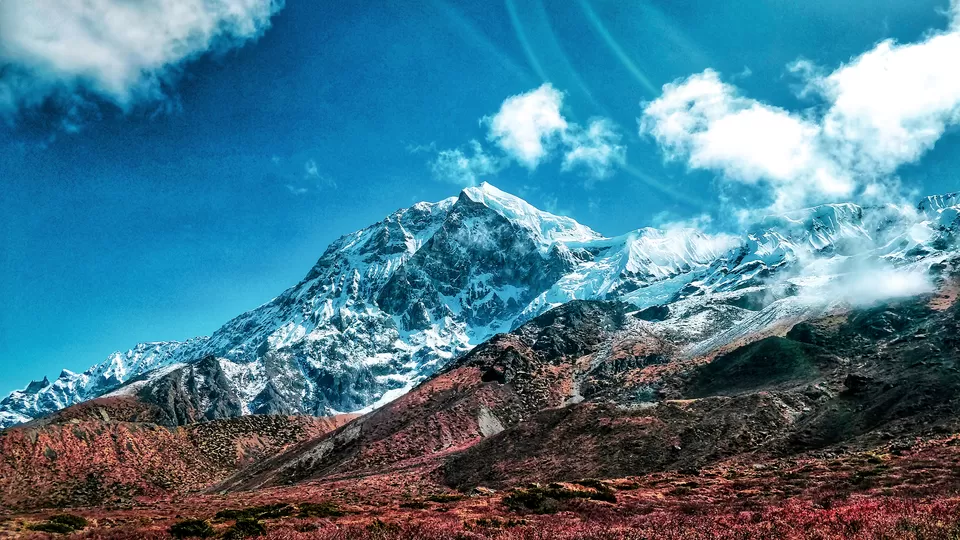 Almost reaching the Lamuney camp. We did not camp here as there were no trekkers hut - wooden made and one has to camp in tents only.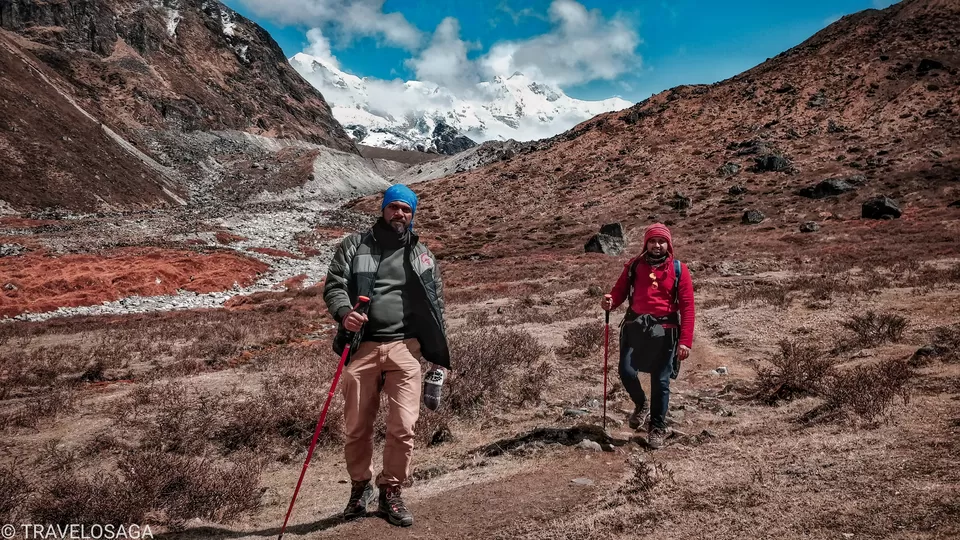 Few more steps to the pristine lake.
THANSING to LAUMNEY is around 4 kms, flat up and down, one of the easiest day on the trail. Another 2 kms slight ascend to reach SAMITI LAKE.
Such mix of colours in one frame. EYE PLEASING.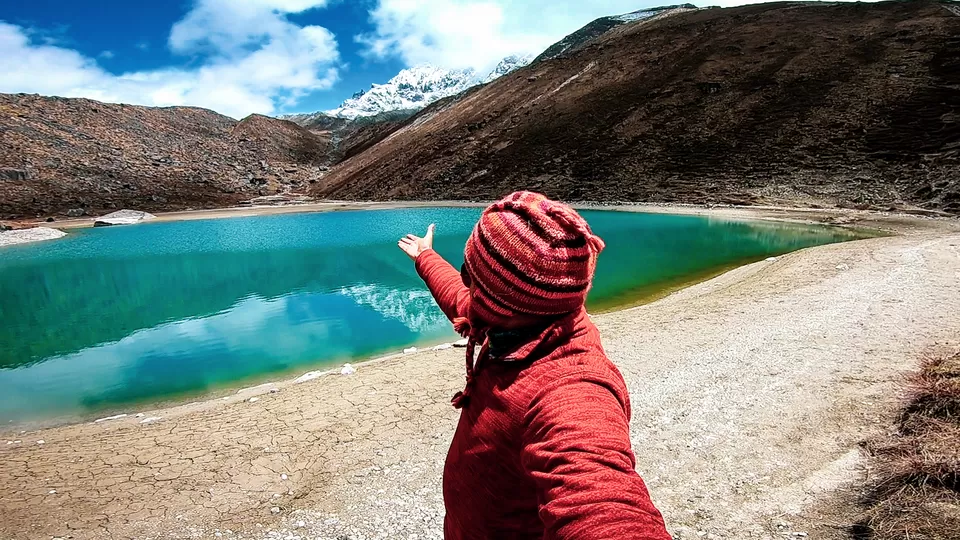 One need to go up to GOECHA LA view point which is considered as the summit of this trek.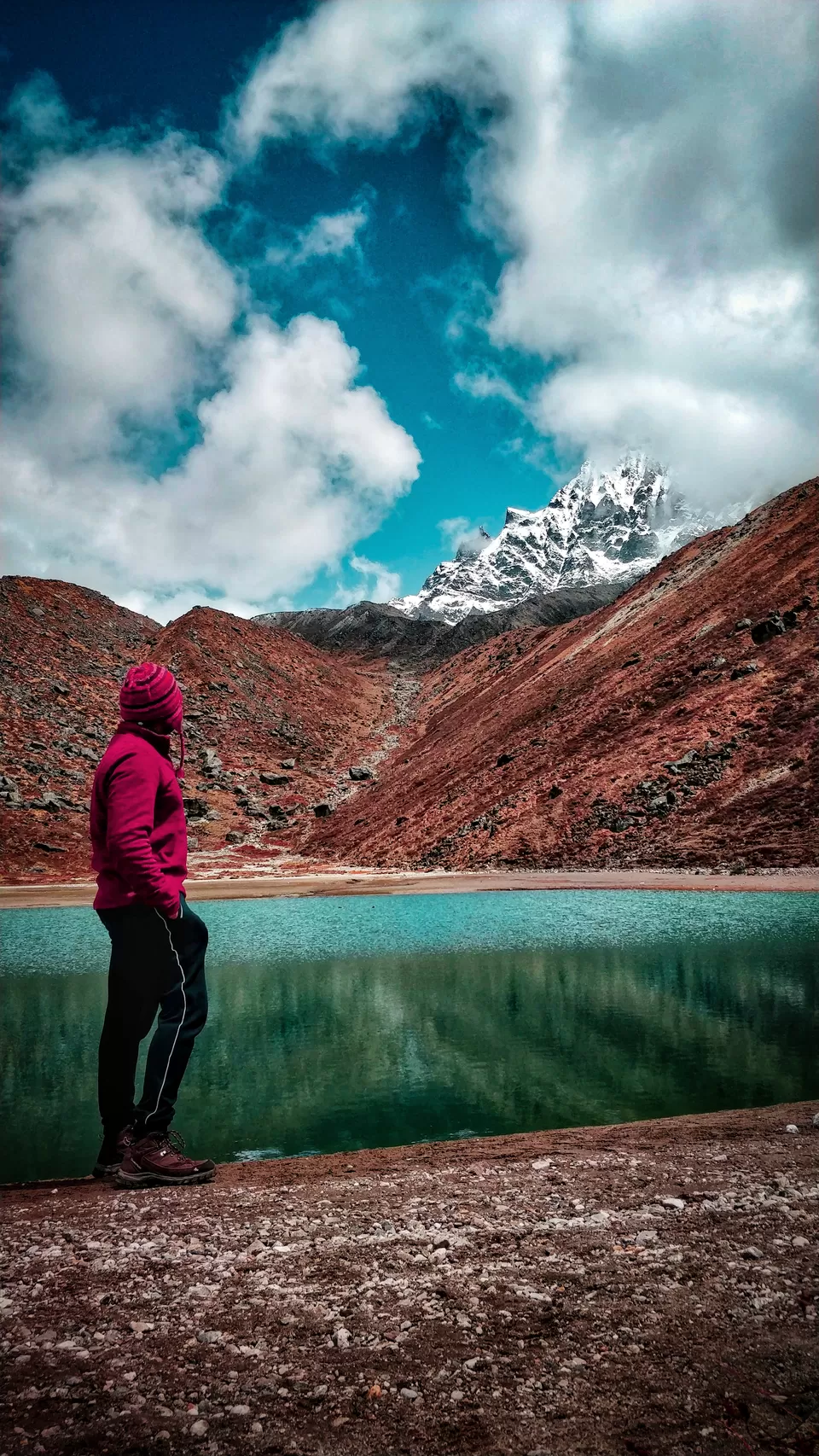 The trail to Goecha la view point 1 goes up from the other side of Samiti lake. Trek to View point 2 and 3 is banned since last 4 -5 years.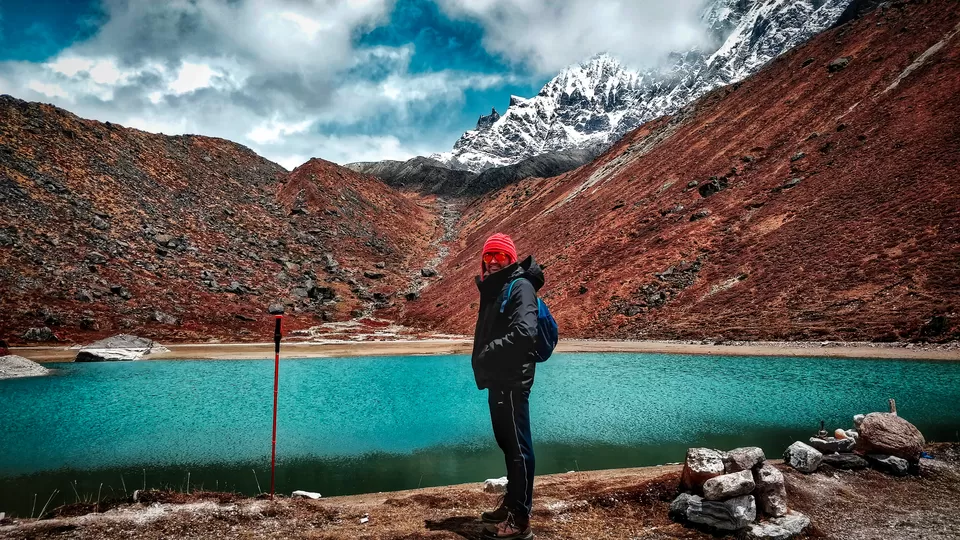 Hope you enjoyed the PHOTO BLOG. This trek can be done in 2 seasons. May to July 1st week and September end to Mid November.
Rhododendron bloom can be witnessed in May while rough and winter chills can be experienced post September.
Here are the links to trek videos:
YUKSOM to SACHEN to TSOKHA
TSOKHA to DZONGRI to DZONGRI TOP
DZONGRI to THANSING to SAMITI LAKE