Being born and brought up in a small hill station like Nainital my love for mountain is eternal. Every time there is an opportunity to escape the hustle bustle of a city I leave no stone upturned to plan a trip to the mountains. A similar opportunity struck last year in June and after contemplating on several destinations we finally decided to explore Gurudongmar Lake situated at North Sikkim. The original planning was for Ladhak but however since we only had a week and with limited time in hand North Sikkim looked a better destination from Mumbai. Nothing initially worked as per plan and just a week prior to the trip 2 out of our 4 friends had to withdraw their plans to travel due to some genuine personal concerns. We were therefore in a dilemma, whether to continue or reschedule our overall plan. However, after a trail of discussion with the only friend remaining we finally decided to embark on this journey by ourselves. The cost was surely a burden as we were just two now but as always, our unwavering compassion to travel & explore compelled us to continue on our plans with minor amendments.
Since the perfect time to go to Gurudongmar is advised from November and June we took this trip in the month of June. I would like to highlight to you that the monsoons made this trip even more exciting and adventurous. We started from Mumbai via Flight to Bagdogra and then took a 3 hours journey from there to reach Gangtok. It rained during the entire journey and to our surprise we witnessed a major landslide while on our way on the first day itself. We were stuck in a jam for an hour as the main road was closed to remove the debris. I have been trekking and traveling in hilly destinations since my childhood but this was for the first time I saw a sight of a live land slide. This definitely scared us and as my friend has not been used to traveling in hills, we at one moment did think on questioning our traveling decision. However, seeing the confidence of the local people and our driver it seemed that these landslides were a regular phenomenon during the season. Taking this as a relief we also convinced ourselves and continued our journey further.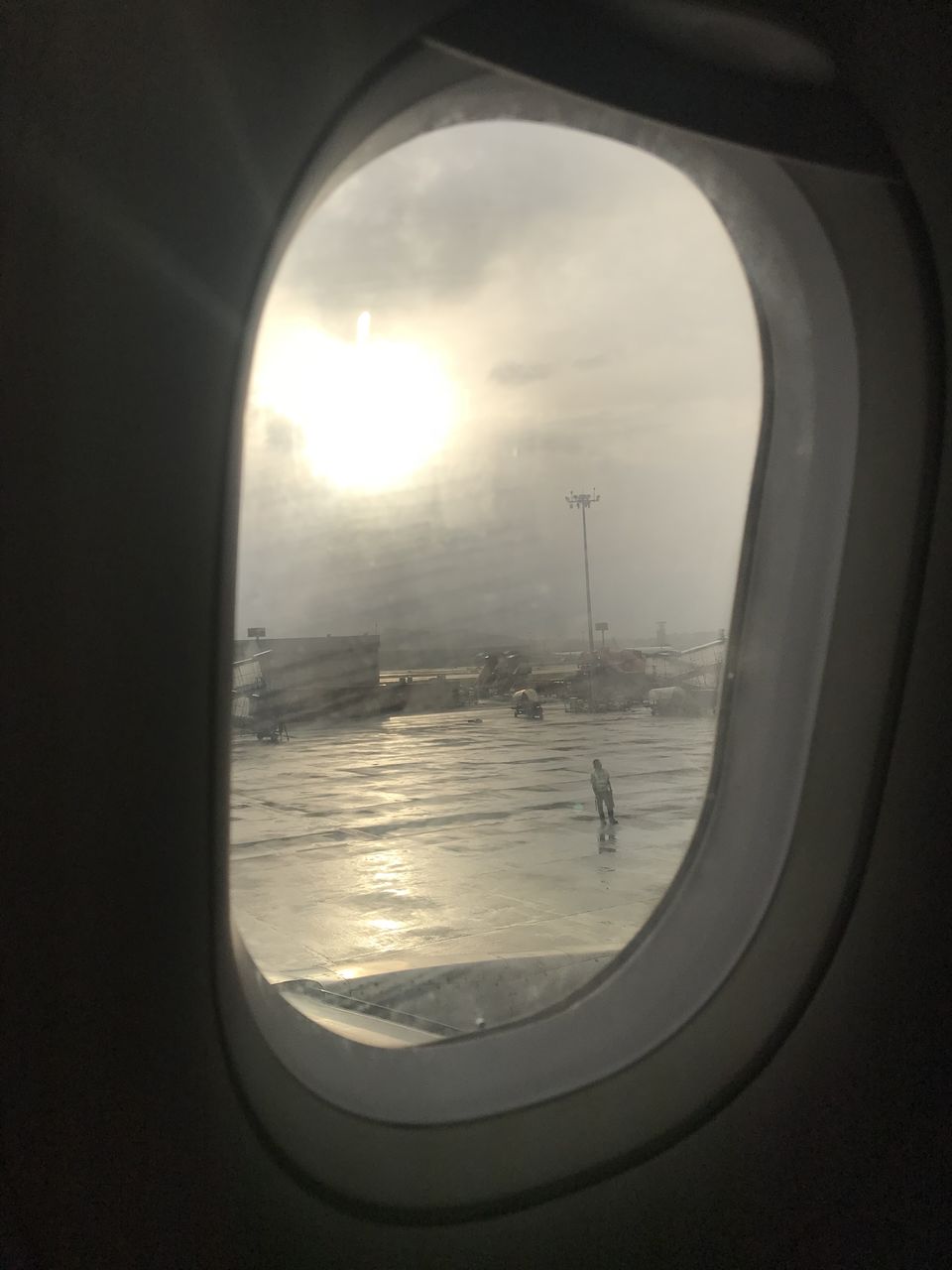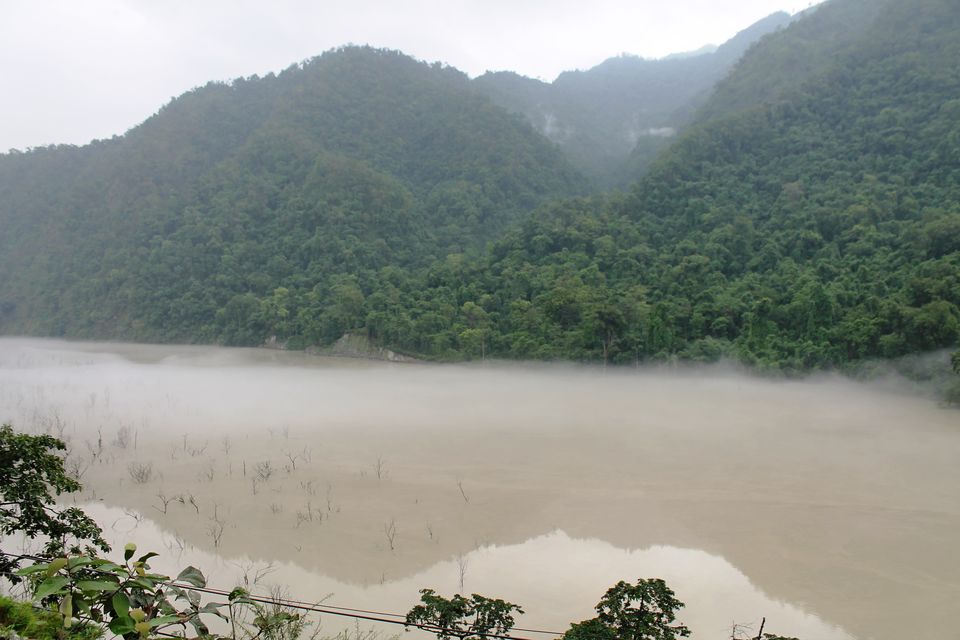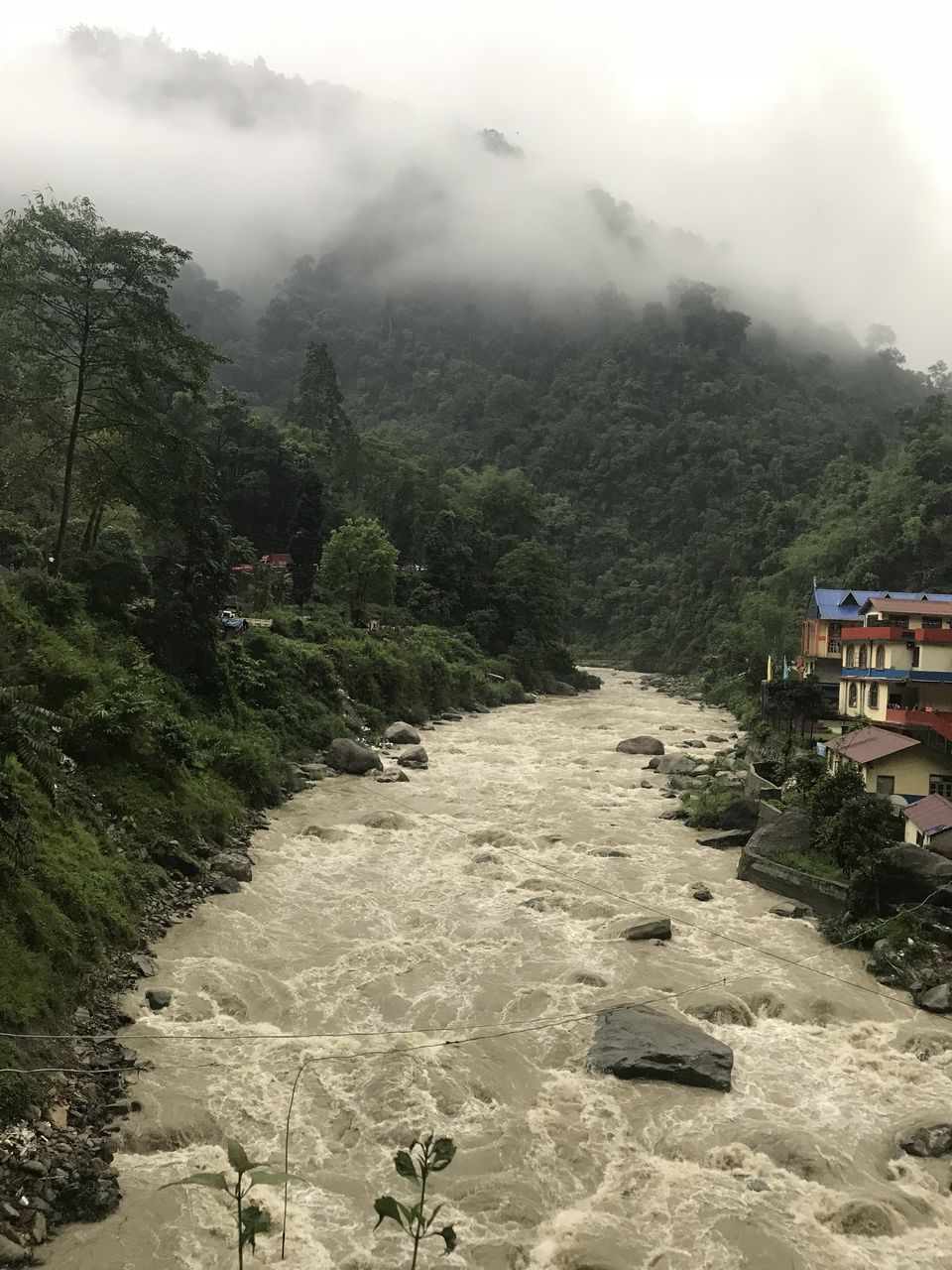 Gangtok is the capital of Sikkim and one of the most happening, lively and bustling tourist hill stations. The spirit for football among the local people is quite high and this is clearly visible in every nook and corner of the town. We stayed in a small guest house 2 km away from the mall road which is the major tourist attraction of the town. Our trip started and ended at Gangtok so we were able to spend around 3 days in the town and explore. Rumtek Monastery is a must visit where we spent quality time observing daily Buddhist rituals and learning about the their teachings. You can find plethora of eating joints at bar at the mall road where you can spend quality time with your friends and family. You probably will get one of the best momos of your lifetime in some of the authentic shops. A local beer called Hit is also a must try. I was really impressed with the taste and smoothness of this beer which was better than many other local beers being sold in liquor shops everywhere.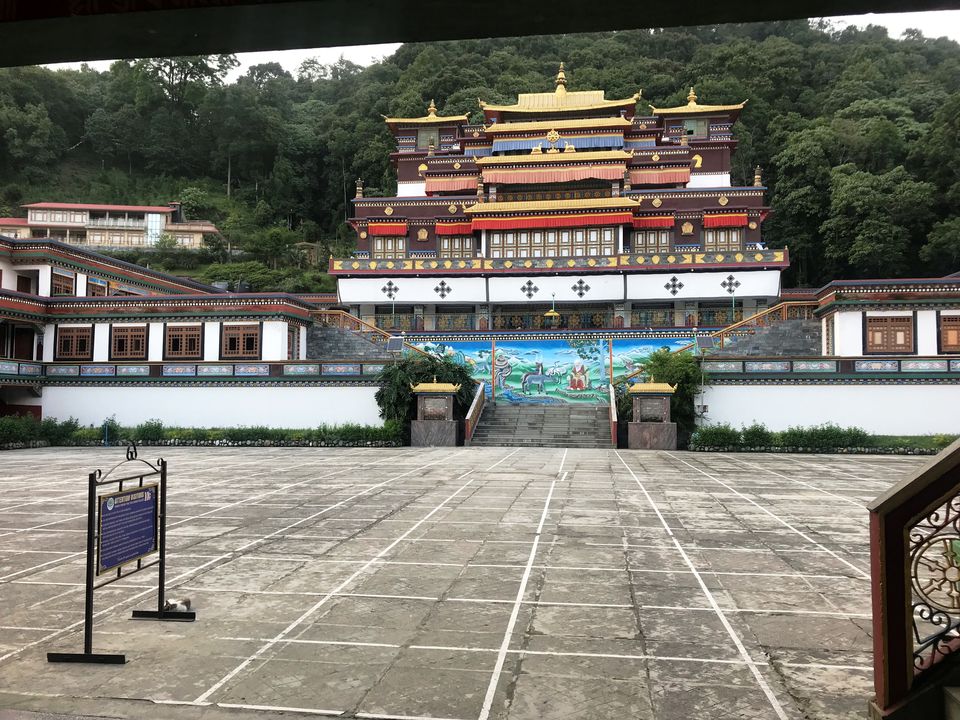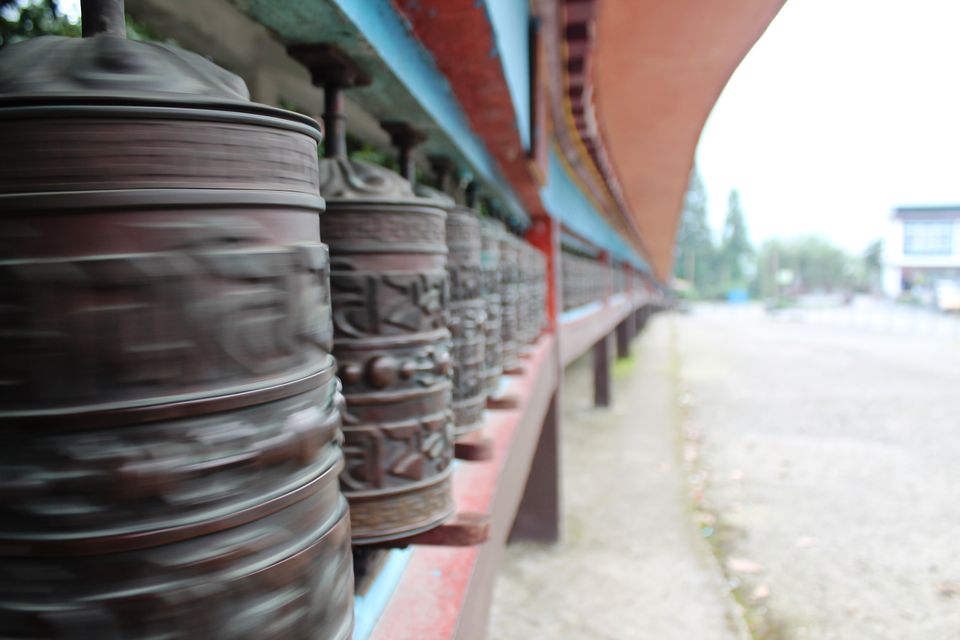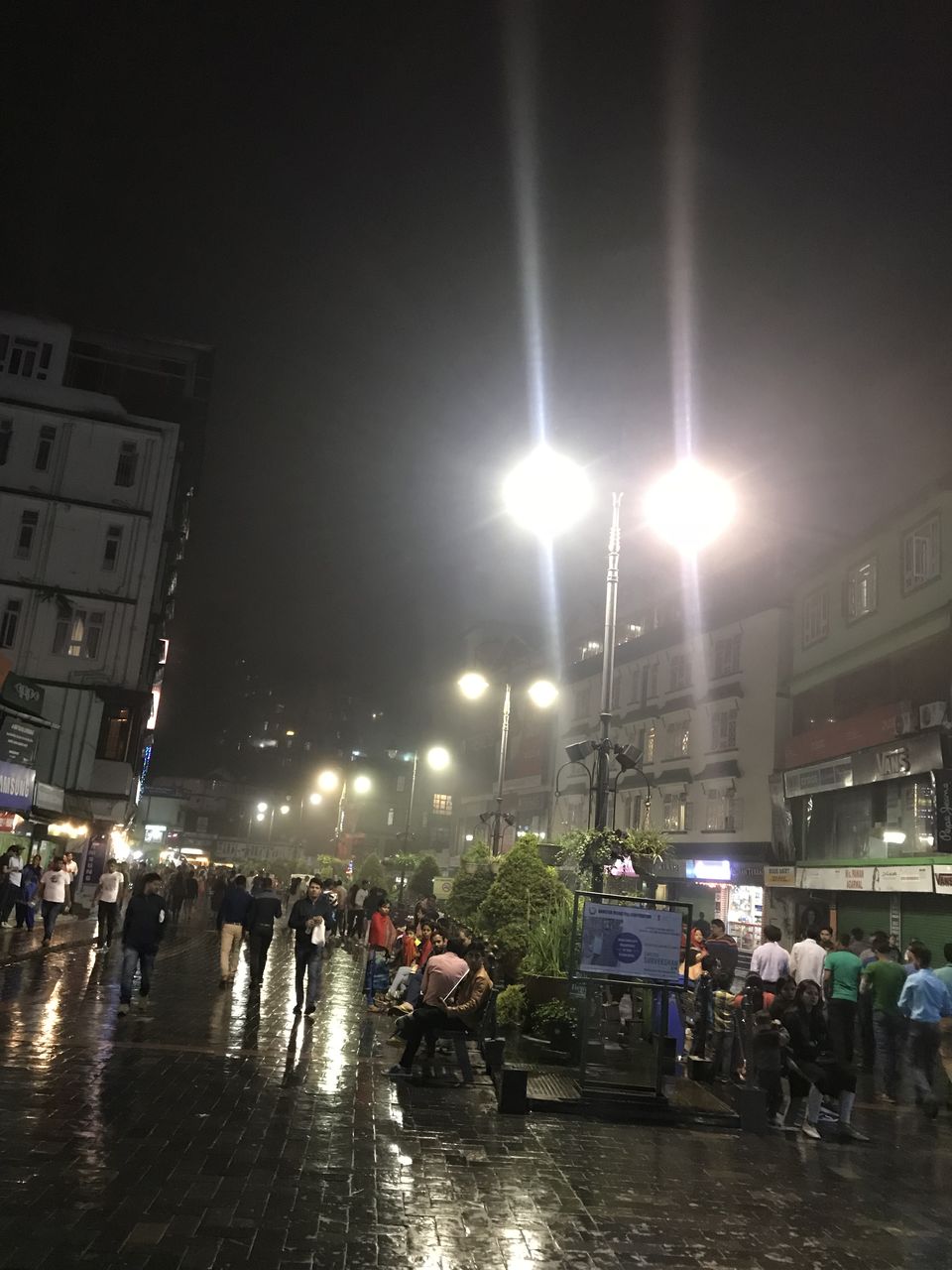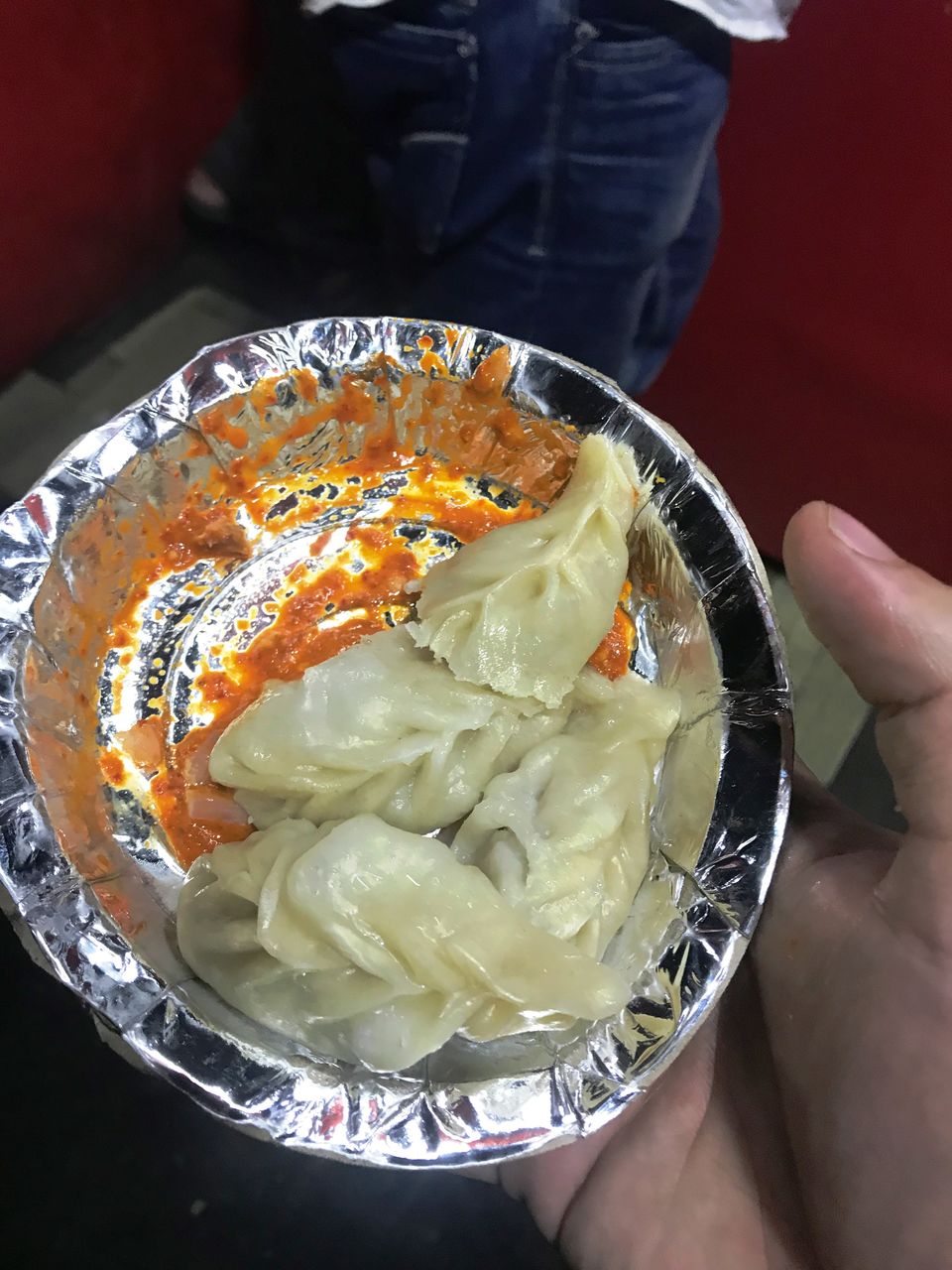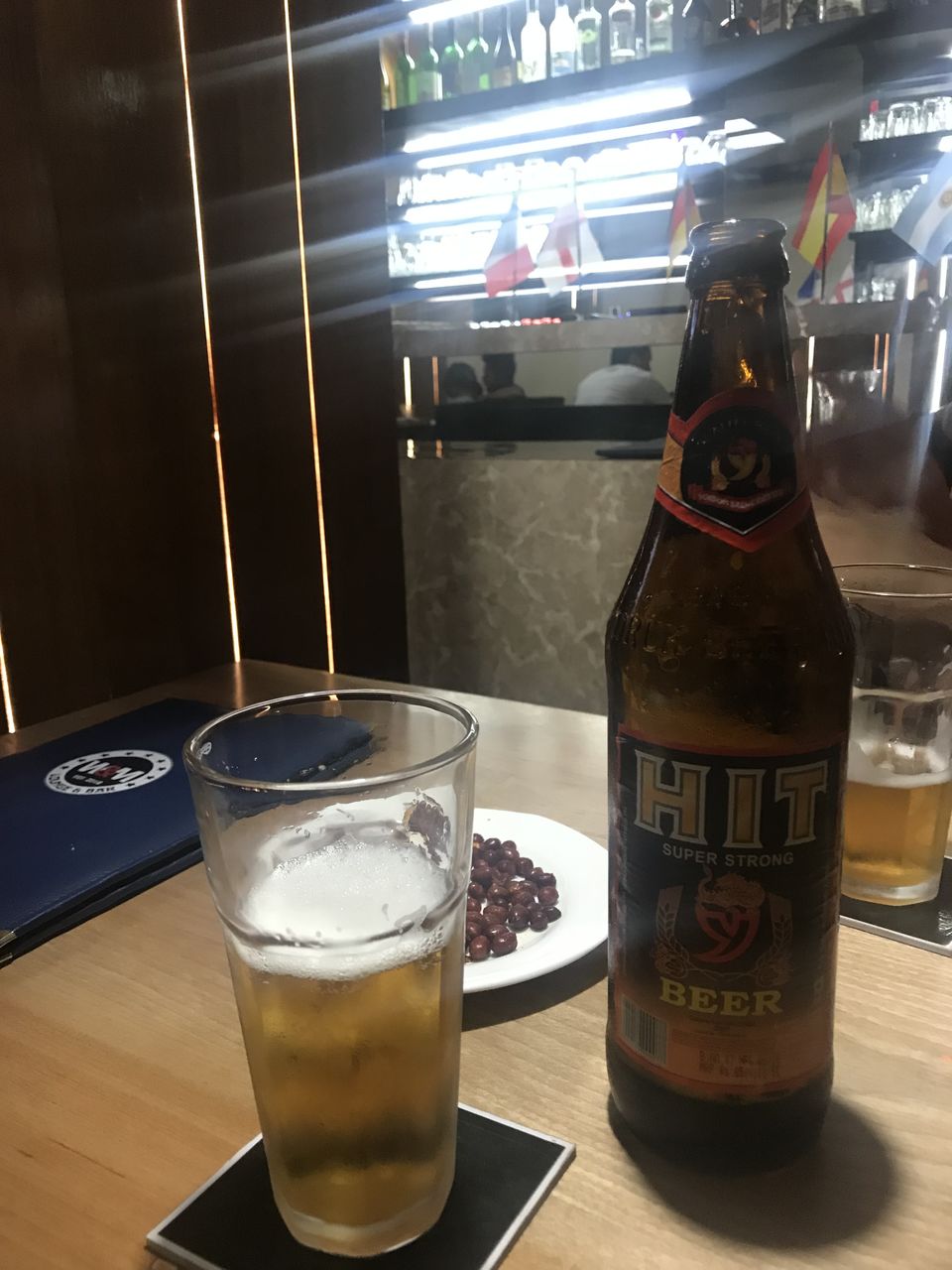 Travel Tips
•If you are traveling in June you will experience moderate rain throughout the trip. Please ensure you have extra clothes, umbrella & windcheaters.
•For a smoother journey it is always advisable to do your arrangements for Cab and accommodation prior.
•Mall road is the most bustling place with plethora of eating and shopping joints. Shopping can be expensive if you do not have good bargaining skills.
•Because of close proximity to China and Tibet Border, Inner Line Permits are required to visit North Sikkim. You need to obtain the permit only in Gangtok, before a day of starting the journey. Indians are allowed to visit Gurudongmar Lake while foreigners are restricted till Chopta Valley and Yumthang Valley.Plan your journey in advance as permits are specific to the traveler, number of days and vehicle
•All vehicles do not go to Gurudongmar Lake. You will have to hire an SUV for the entire trip. This is bit costly but you will have your freedom. Alternately You can also go on sharing basis.
•Food is delicious. Some local dishes are a must try. The link will give you a better understanding on what to Street-Foods-in-Gangtok
•If you have more days in Gangtok you can explore plethora of options in and around the city. The link will give you various options to explore in Gangtok Things to do in Gangtok
The following was the itinerary for our Gurudongmar trip.
Three Days two nights
Day 1 -Gangtok- Chungthang- Lachen (Stay overnight at Lachen)
Day 2: Lachen- Chopta Valley- Kala Pathar - Gurudongmar Lake-Lachung (Stay overnight at Lachung)
Day 3: Lachung – Yungtham Vllley – Gangtok
We started at around 10:30 am in the morning after completing all our permit formalities. It took us around 7 hours to reach Lachen. We stopped at a local house in Magan (capital of north Sikkim) to have a tempting and delicious lunch which was recommended and arranged by our driver. Experience like this truly adds a special flavor to your trip. The journey may be tedious for travelers who are not used to traveling in hills but the scenic beauty and mesmerizing landscapes on the way will definitely help you to cope well.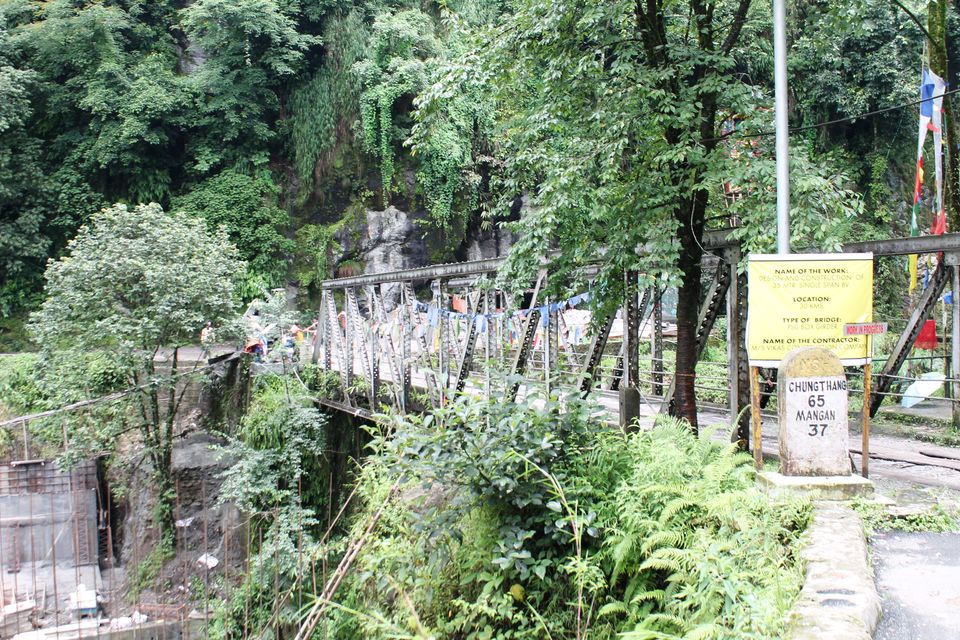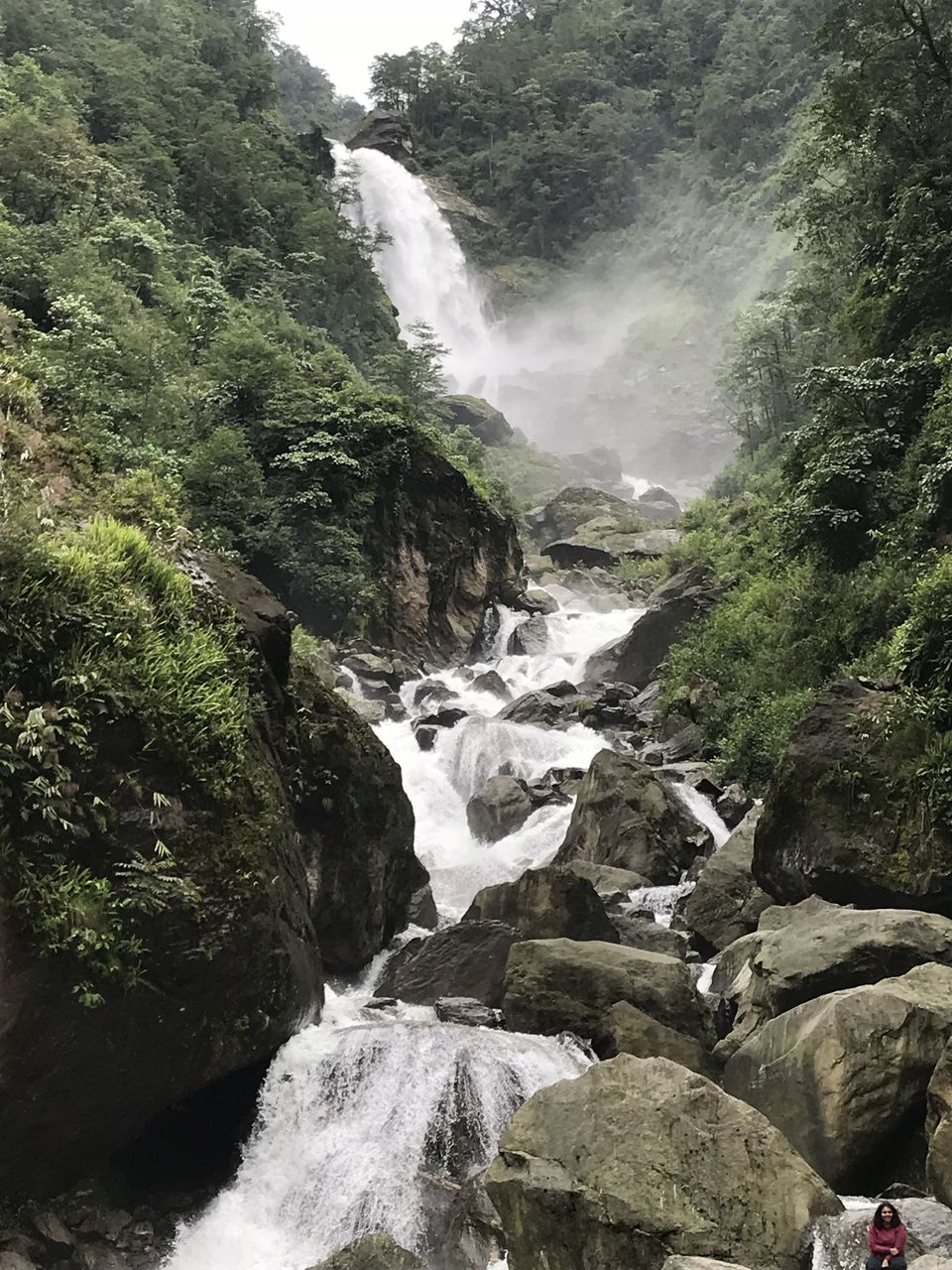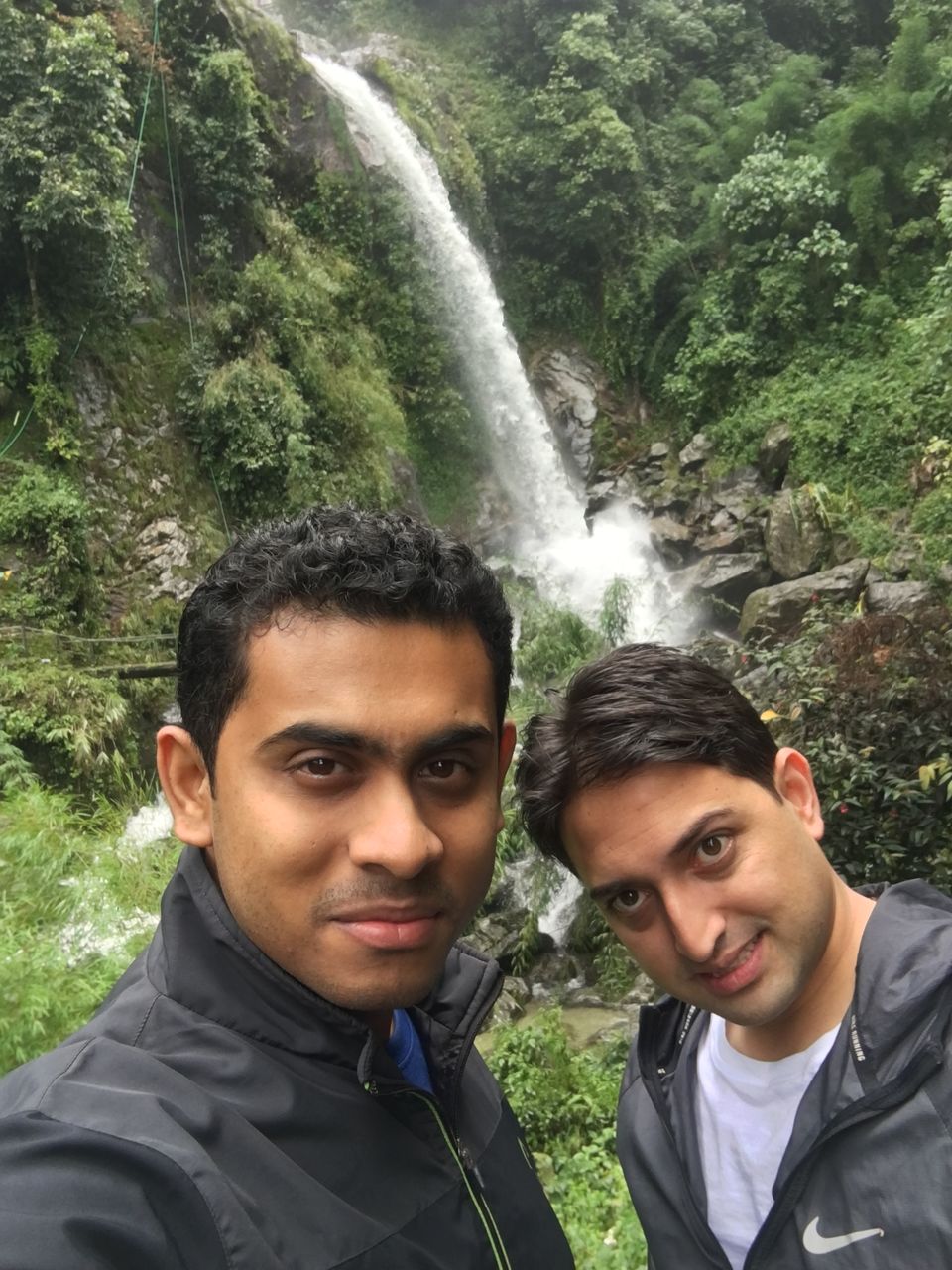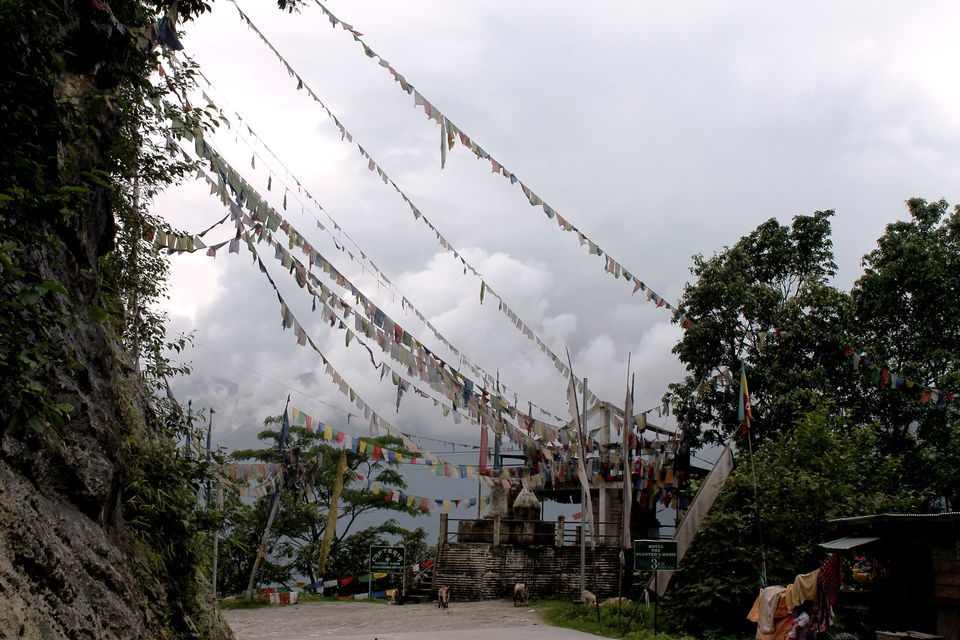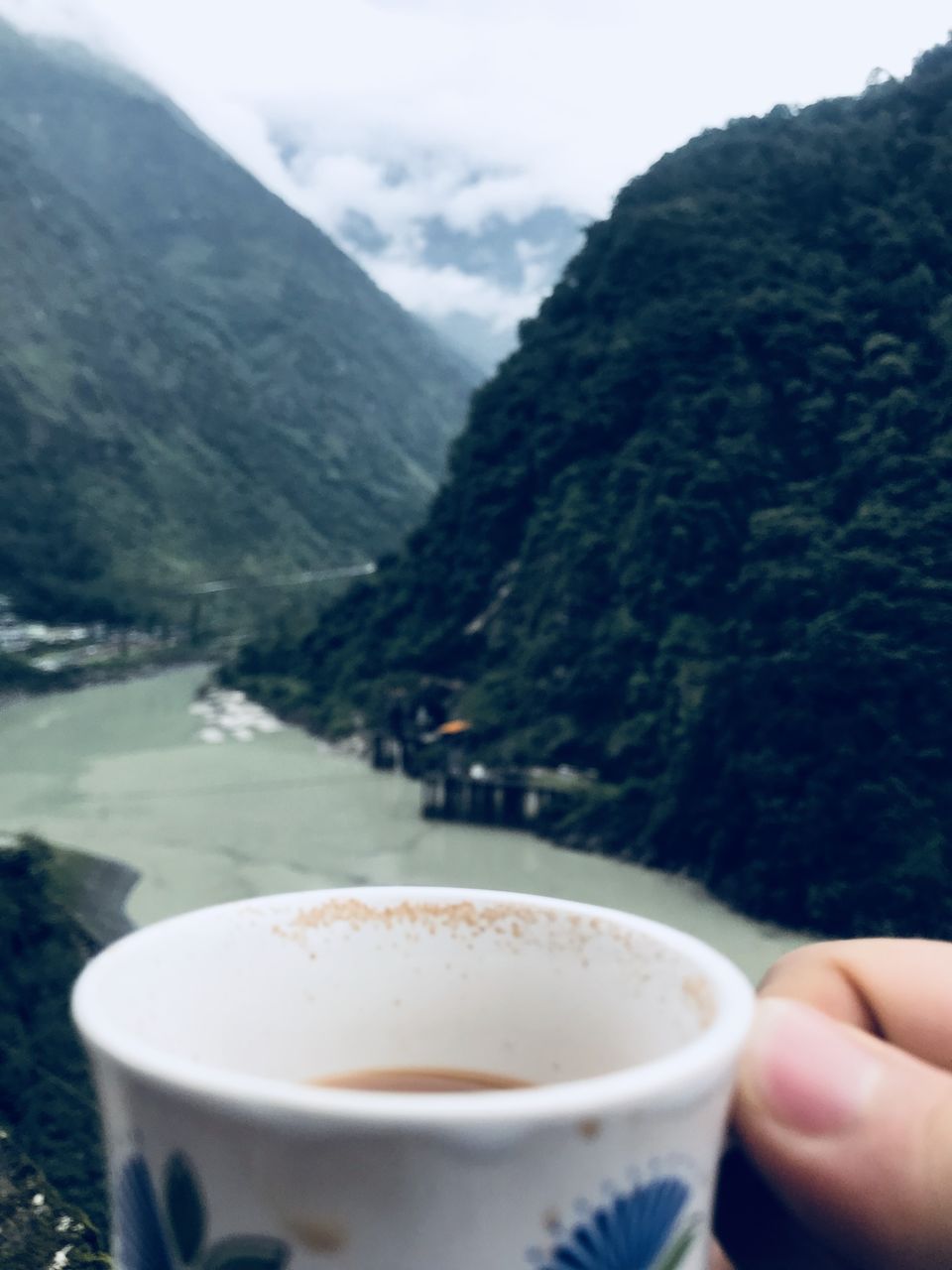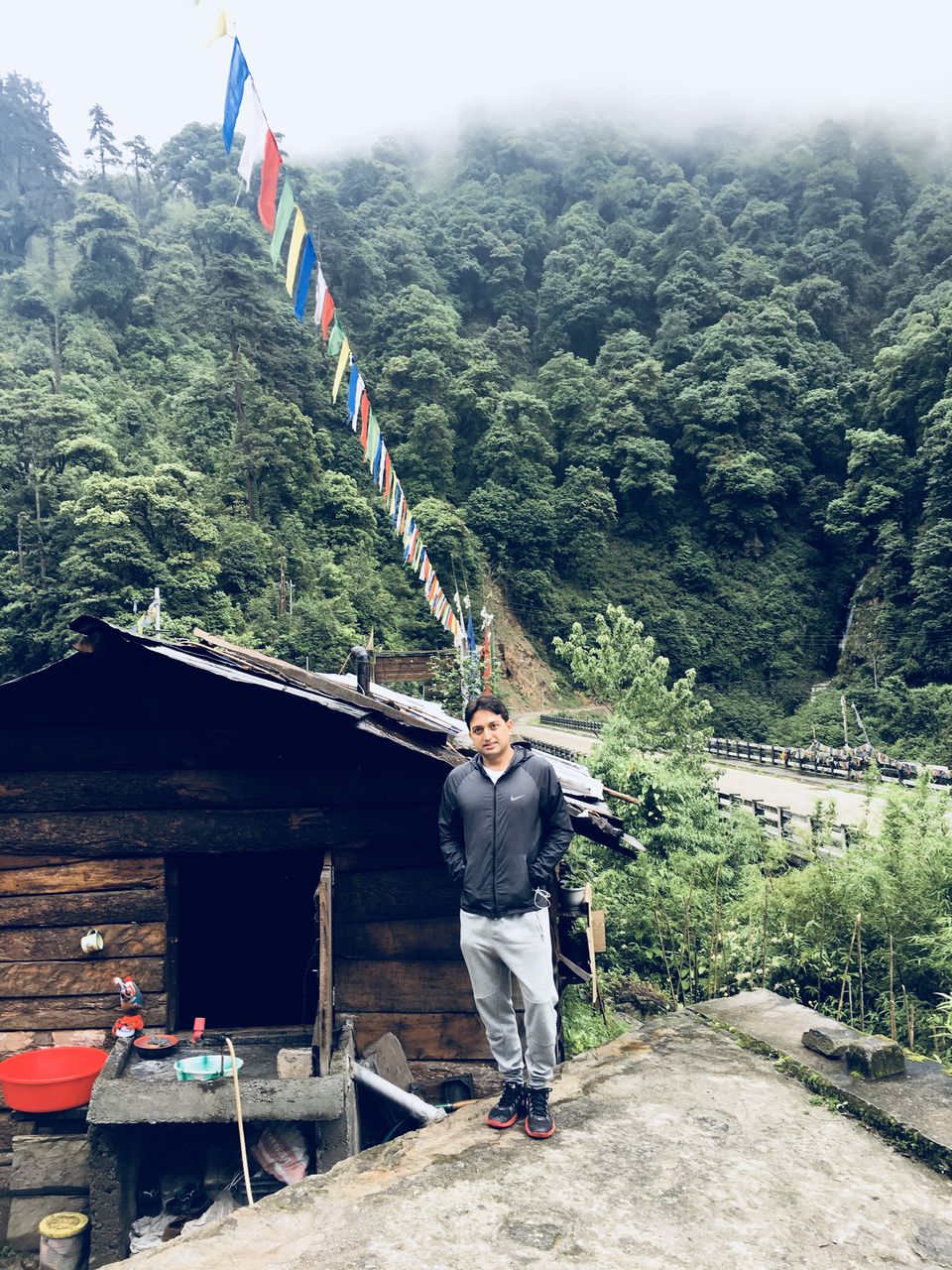 We reached Lachen at around 5:00 pm. During the entire journey we experienced intermittent rainfall which made it really difficult for us to click photographs. Lachen is a small hamlet located at 9k feet in the North Sikkim district, serving as a base camp for upcoming journey to the Gurudongmar Lake and Chopta Valley. The temperature was very low and a bottle of rum was the only way out to fight the chilly weather. Liquor shops are available at Lachen but may not keep the expensive brand so it advisable to carry your own liquor from Gangtok. You can find small and cozy restrobar here to enjoy the evening. We stayed at a cozy home stay at Lachen which offered succulent local food and amazing hospitality. The staple diet of people there includes Thukpa, momo, noodles and fried rice. I cannot explain in words the magic an old monk amidst 9000 feet with soothing old songs can do revive you completely. Although we had to start early at 4 am we could only sleep by a 2 am as we were simply awestruck with the magical ambiance.
At sharp 3: 30 in the morning our driver woke us up and we left for Gurudongmar at around 4: 15 am from Lachen. Tourists are only allowed to stay at the viewpoint of Gurudongmar Lake till 12 pm because of the weather condition and decreased oxygen level so you need to ensure you make it before time.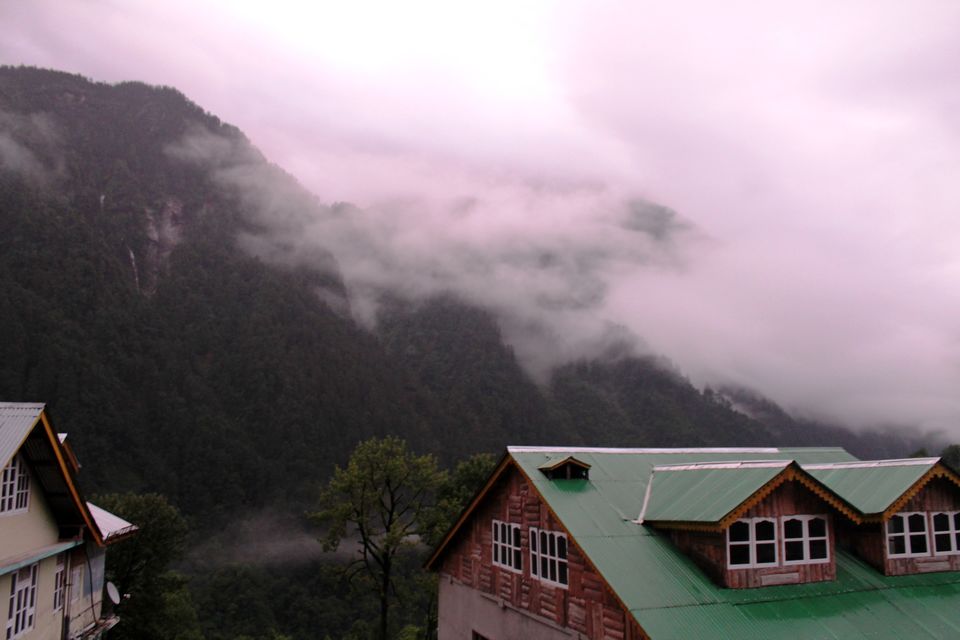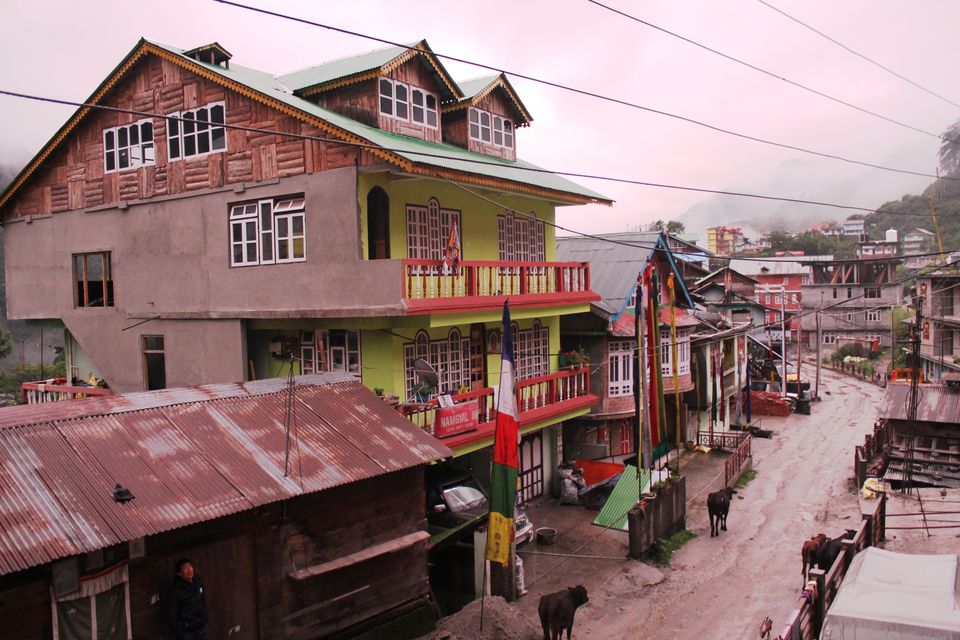 Travel Tips
•Temperature can drop drastically at Lachen so do make sure you carry warm heavy woolen clothes.
•Plethora of home stays and hotels are available. If you have a local driver /contacts you can take his help in making arrangement as most of them are aware of the area.
•You need to start early around 4 am if you have to cover Kala Pathar along with Gurudongmar Lake.
10 Offbeat Things To Do In Lachen, Sikkim's Undiscovered Paradise
Chopta Valley And Thangu Village
The distance between Lachen and Gurudogmar is around 82 km (including Kala Patthar). Although the distance is less but due to miserable road conditions it takes a significant time to cover the route. On your way you will pass through the beautiful and captivating Chopta Valley which will constantly remind you of the true beauty of nature. The Valley changes its colour in every few Kilometres. Meandering river in between, surrounded by pine forests, and tinted with waterfalls gives this virgin valley an undefined beauty. The colorful fluttering flags fringed across the valley share their spiritual message metaphorically with the mountain breeze. After crossing this valley you reach a small village called Thangu which is the last village on this route. After this village, you will not find any human settlement except the army bases
Thangu Village is a remote high altitude village of Tibetan Nomads. Since Gurudongmar Lake is closer to China Border, the army presence is evident from here onward. Here, another permit is required which your driver will guide you. We had our short tea moment while going and lunch while returning at this village. Our driver recommended and took us to a small village house where a lady invited us for tea and lunch. We had some very interesting conversation with the lady regarding the livability quotient in such remote and cold environment. Through her stories, it was truly incredible to imagine how a small village along with the army's help bonds together to live in peace and harmony. The lady offered an amazing Yak and spinach soup along with rice for lunch which was a specialty of this region.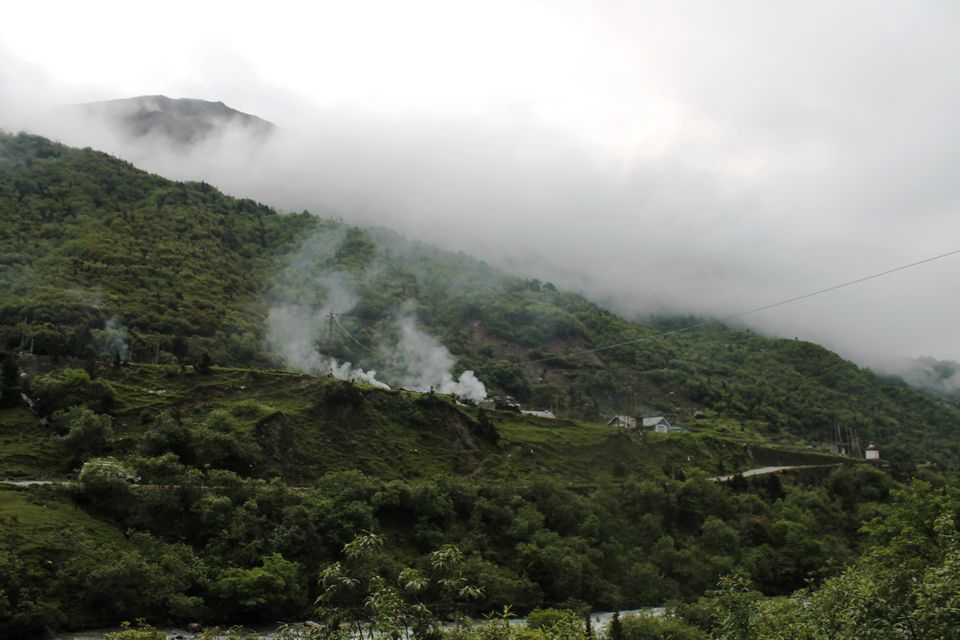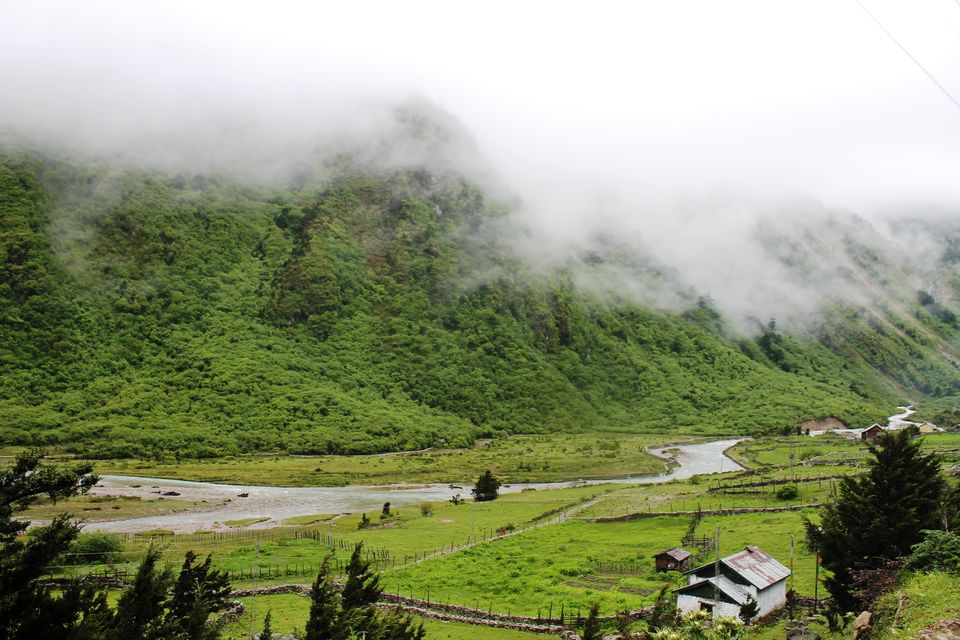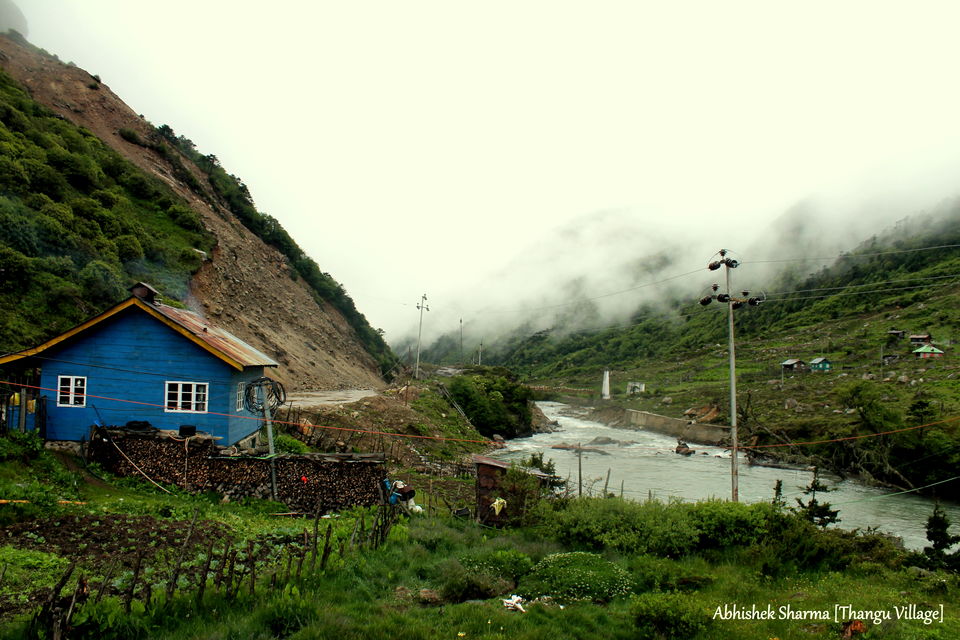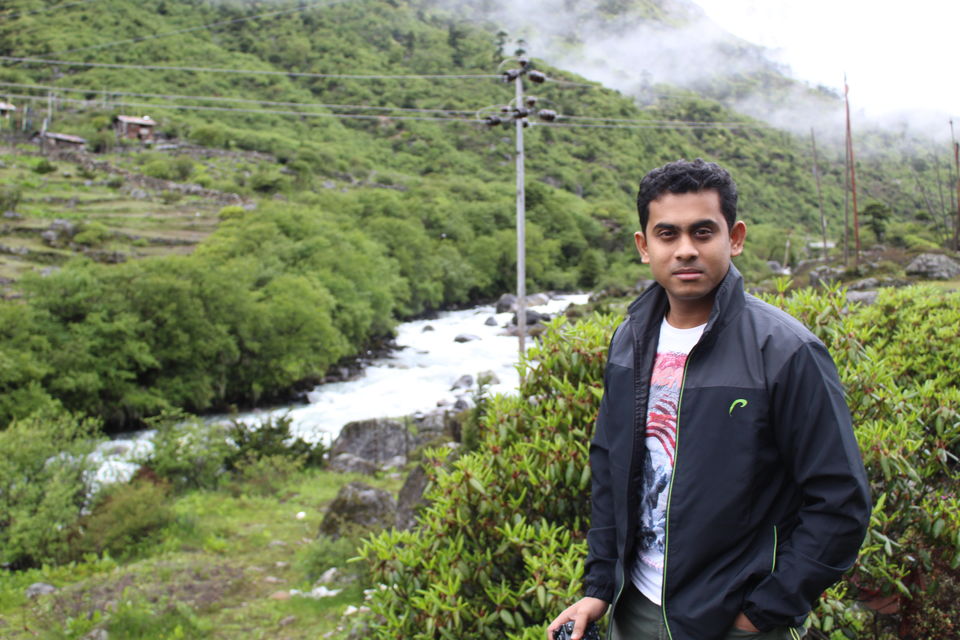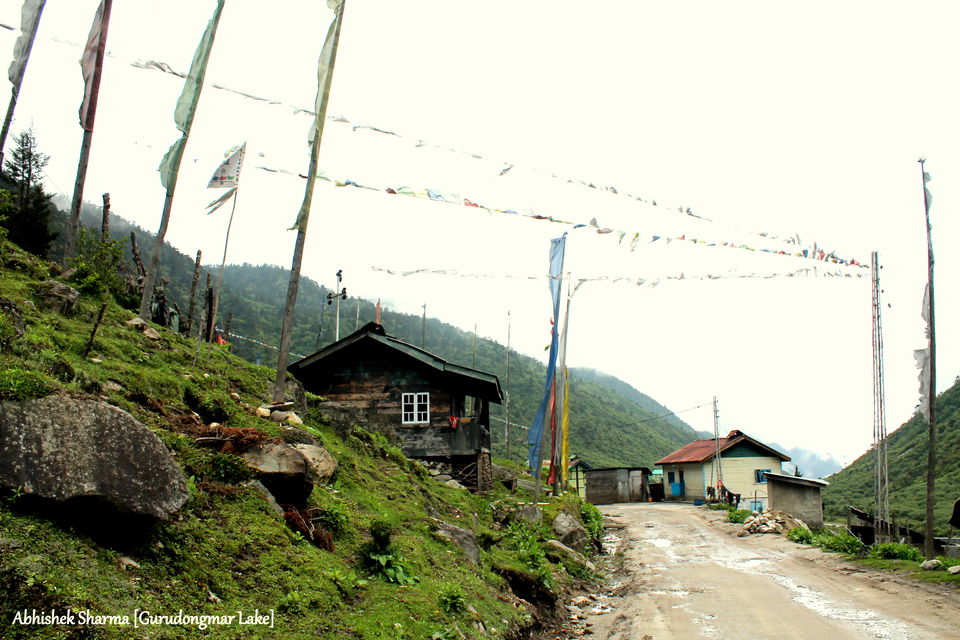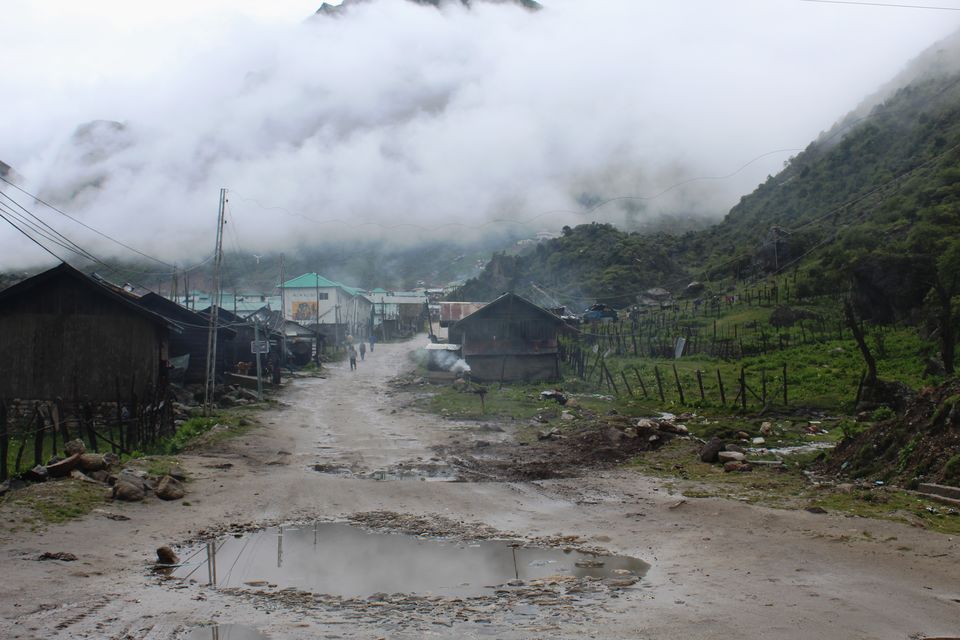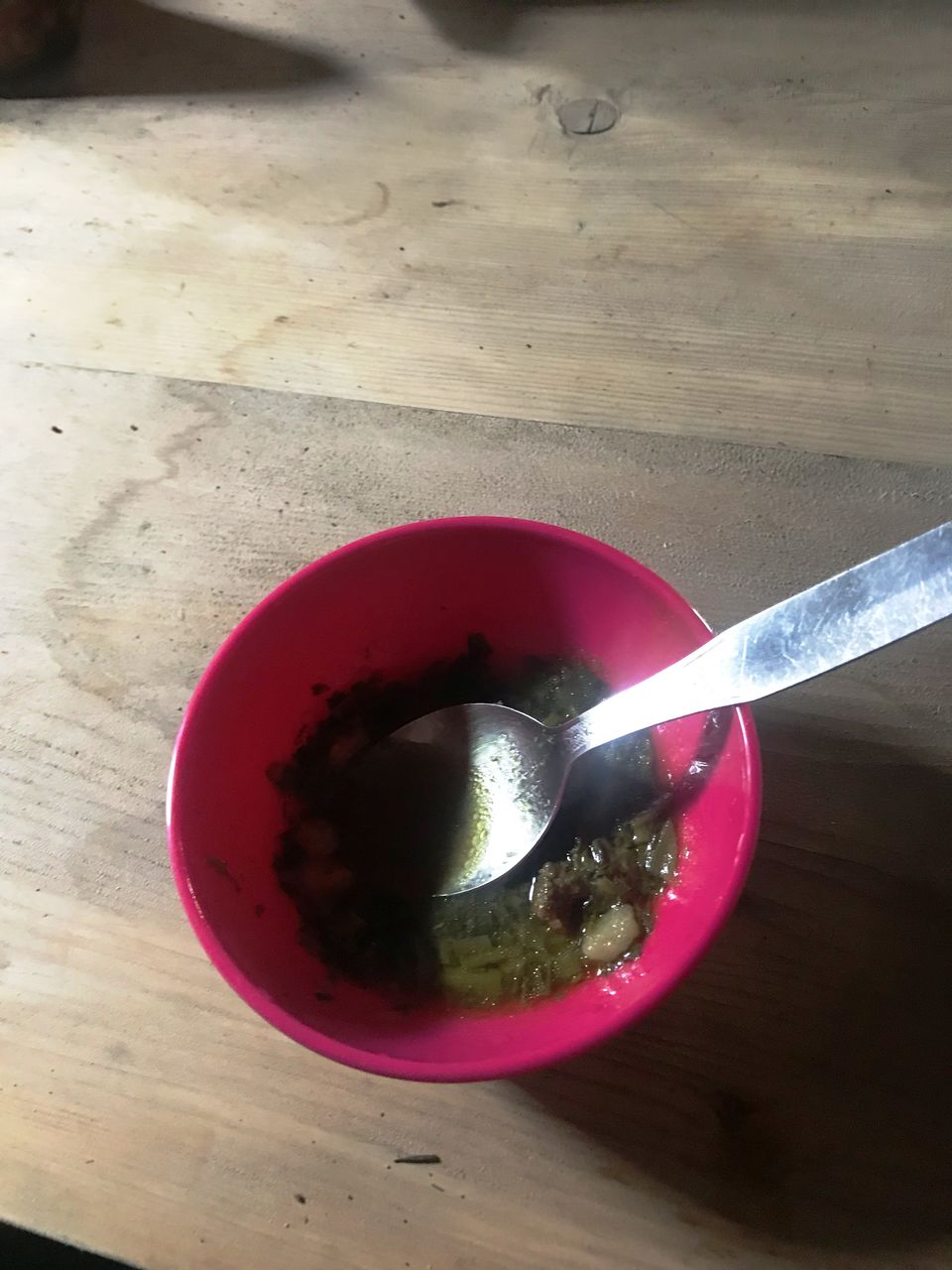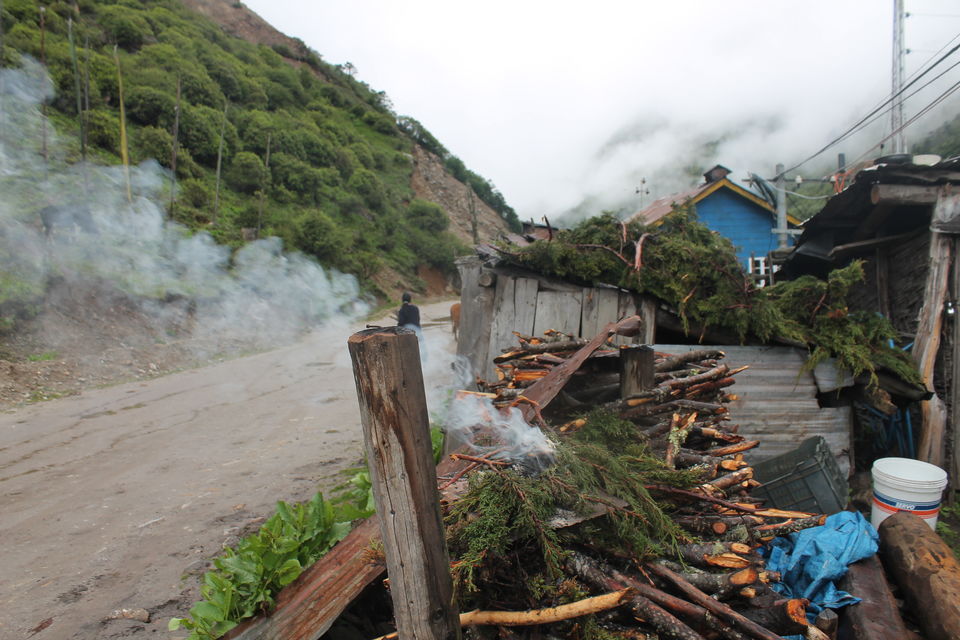 From Thangu you have an option to take a detour for Kala Pathar which is 12 km away from Thangu Village. This is an intricate drive but since my friend had never seen snow and we had some extra time with us we thought of visiting this place. The road condition was not good but the place is fully covered with snow and the drive to this place is can be scenic and captivating. Owing to the time restriction after witnessing the snow point we immediately made our way back to Gurudongmar lake.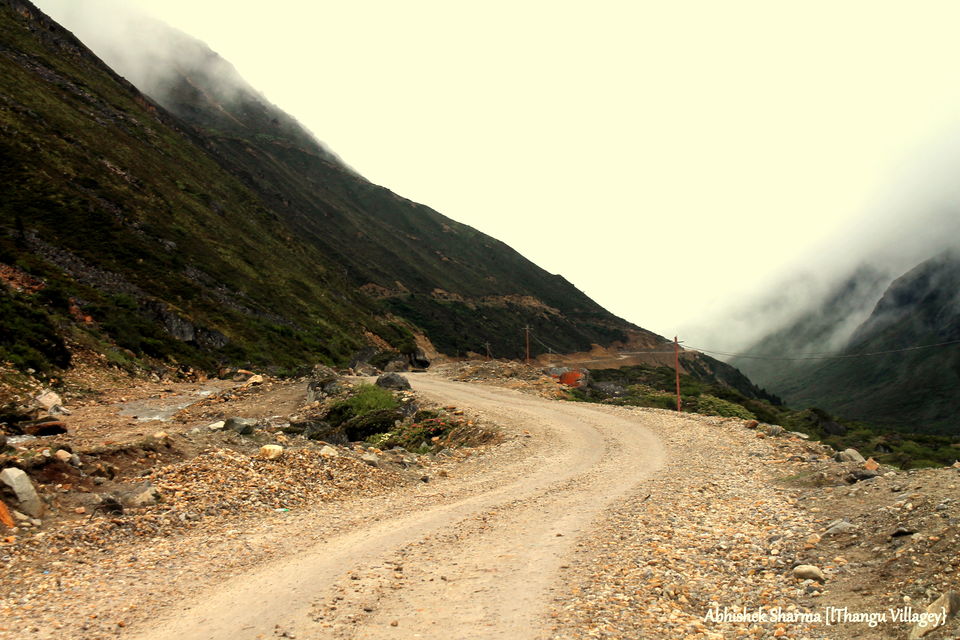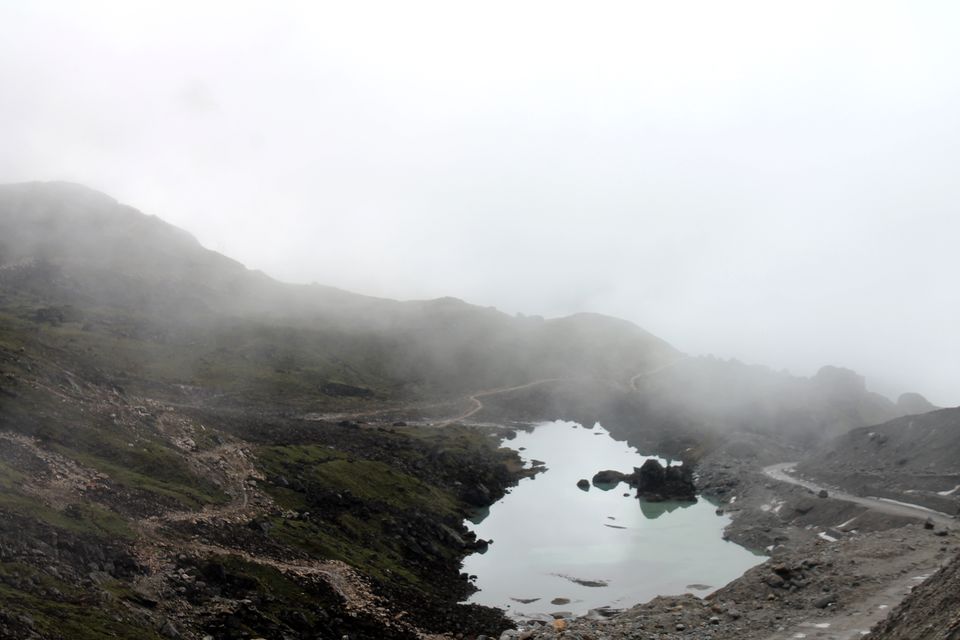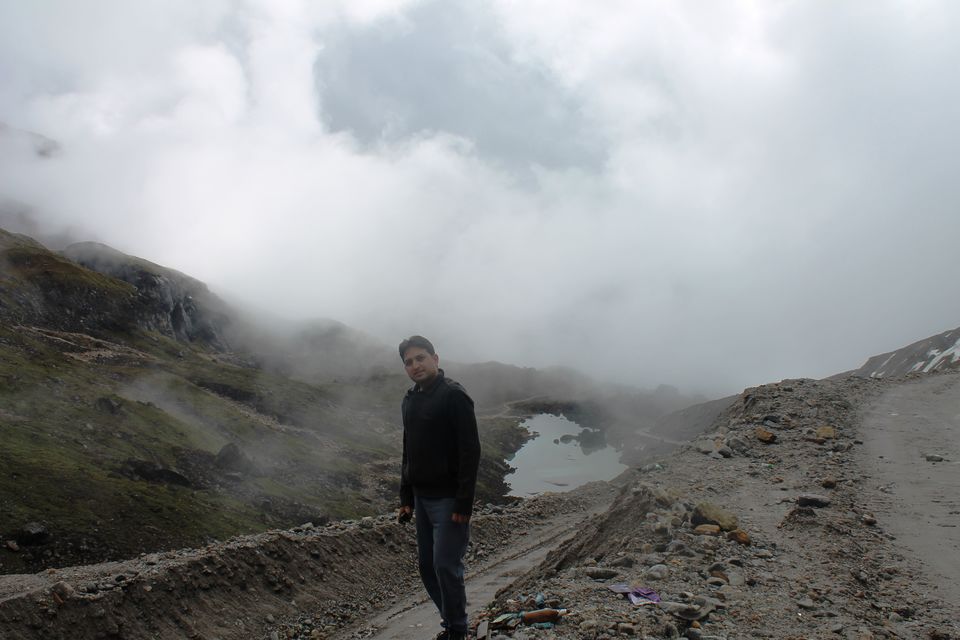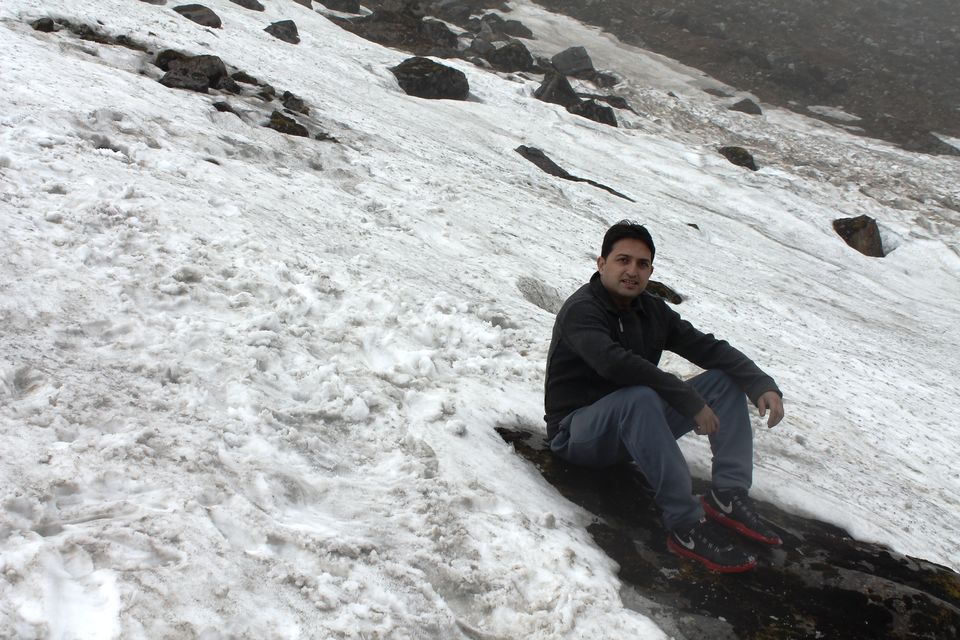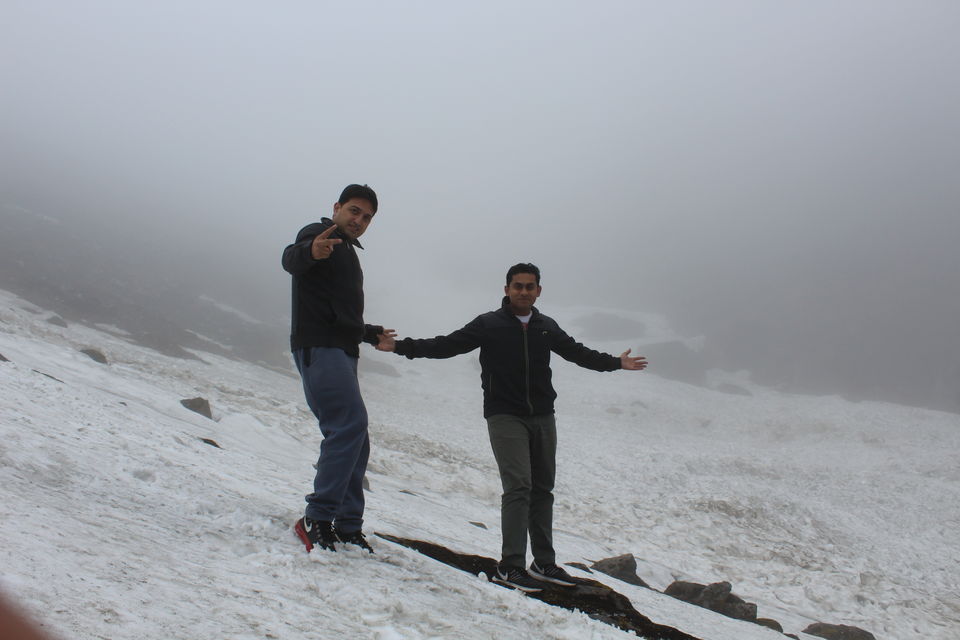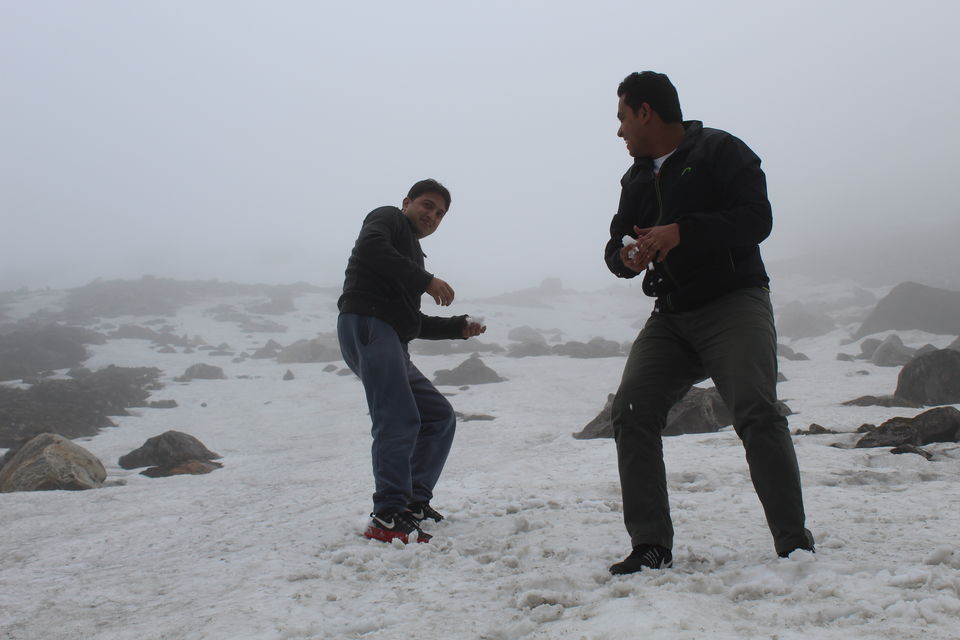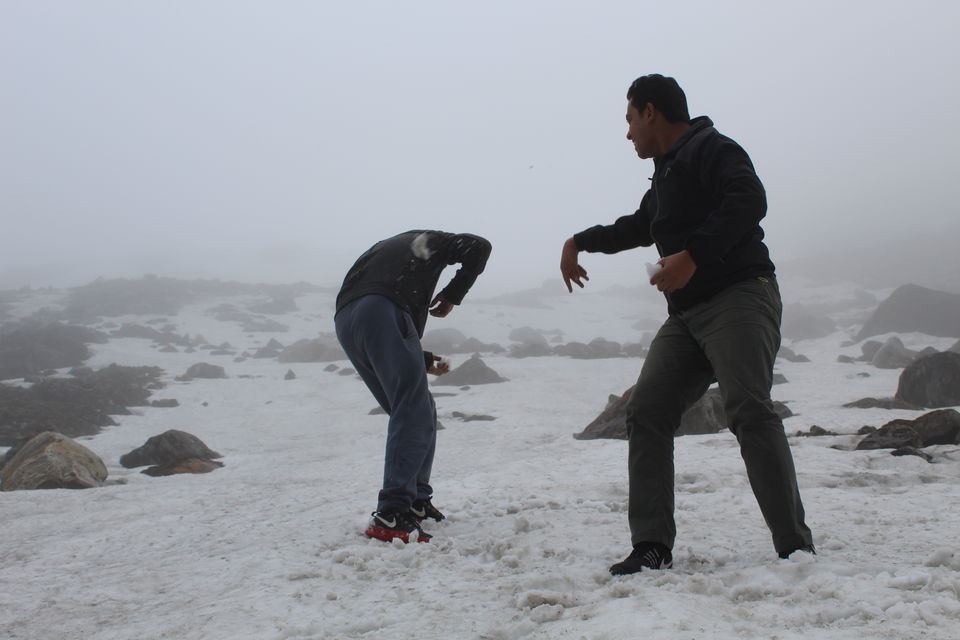 Travel Tips.
• Don't forget to carry your essential toiletries and medicines, especially the one for high altitude sickness.
• The information available on Google map and GPS may not be correct completely for hotel location and travel time.
• Carry enough cash with you as there are no ATMs above.
• Please ensure you have enough petrol for the journey. Even if you run out you can take the help from the army.
• Acute mountain sickness (AMS) is common at such high altitude, so acclimatize yourself well and take medicines with you.
• Keep Ginger and Camphor with you to avoid high altitude sickness.
• If you keen to see the snow clad mountains do plan for Kala Pathar in the itinerary.
• The road conditions are not so conducive so please be very cautious and vigilant while driving.
Gurudongmar Lake situated at 17.5k feet, making it India's highest lake. This lake is sacred to the Buddhists, Hindus and the Sikhs. It is believed that Guru Nanak, the spiritual leader of Sikhism, blessed this lake upon his visit to North Sikkim in the 15th century.
The last checkpoint of the drive lies a few km ahead of Thangu village where vehicles leading to the lake are supposed to submit a copy of their permit. For those who feel short of breath, the army provide assistance for first aid and oxygen masks here. There are toilets and a small shack that provides water. While the entire journey has tough and strenuous terrain there is a surreal transformation in the landscape and topography during the last 15 km stretch.
The panoramic awe inspiring views and the pristine beauty of the landscapes will make you feel lost and liberated. Once you approach the lake the rejuvenating vibes will make you feel a sense of solitude. The sheer tranquillity and breath-taking vista of this place will make u forget all the hardships you have faced on your journey. However, due to low temperature and nerve chilling constant breeze you also need to be mindful and cautious. The few moments we spent at Gurudongmar lake will be etched to our hearts and mind forever.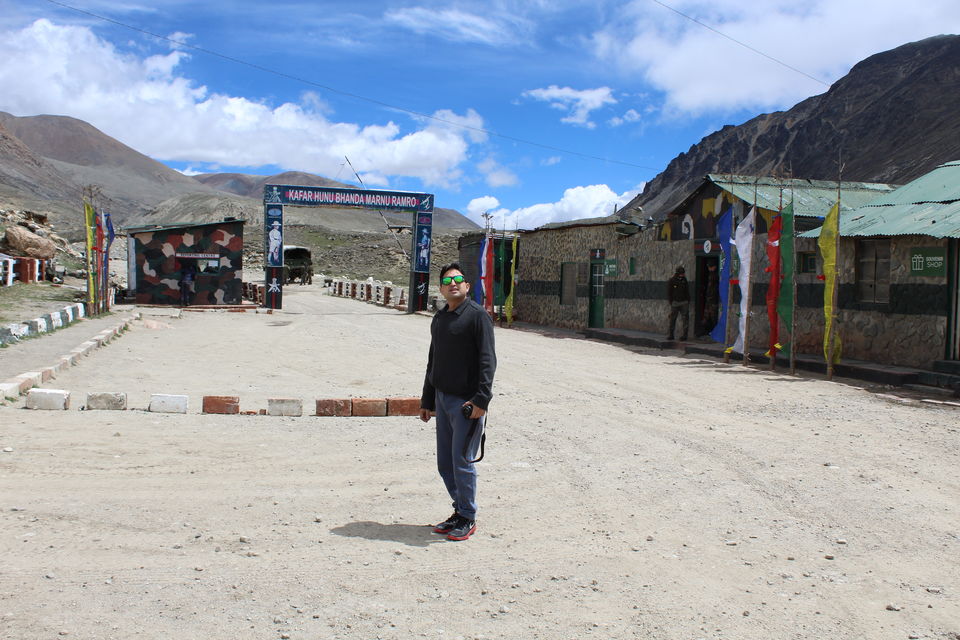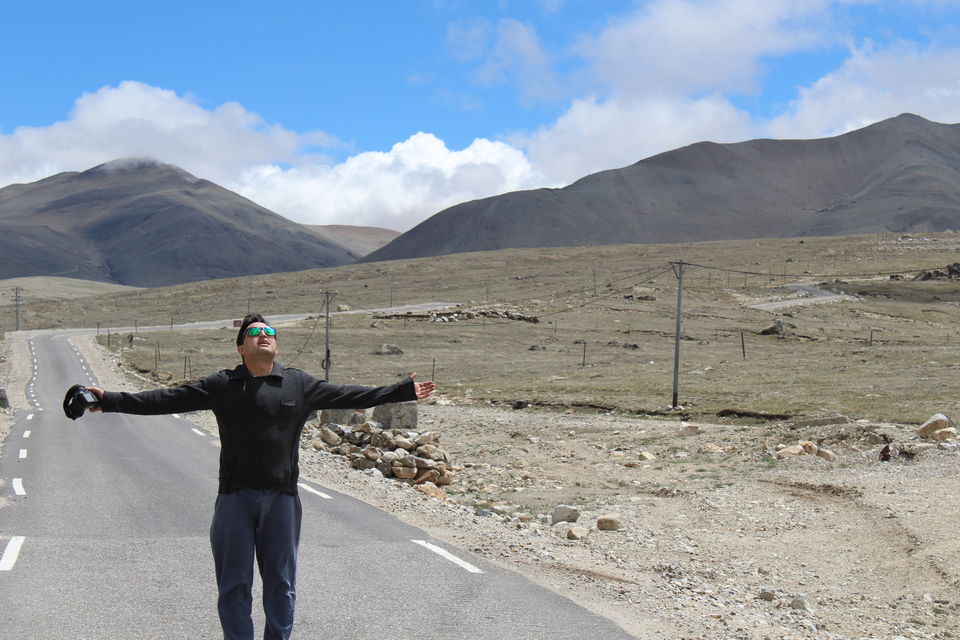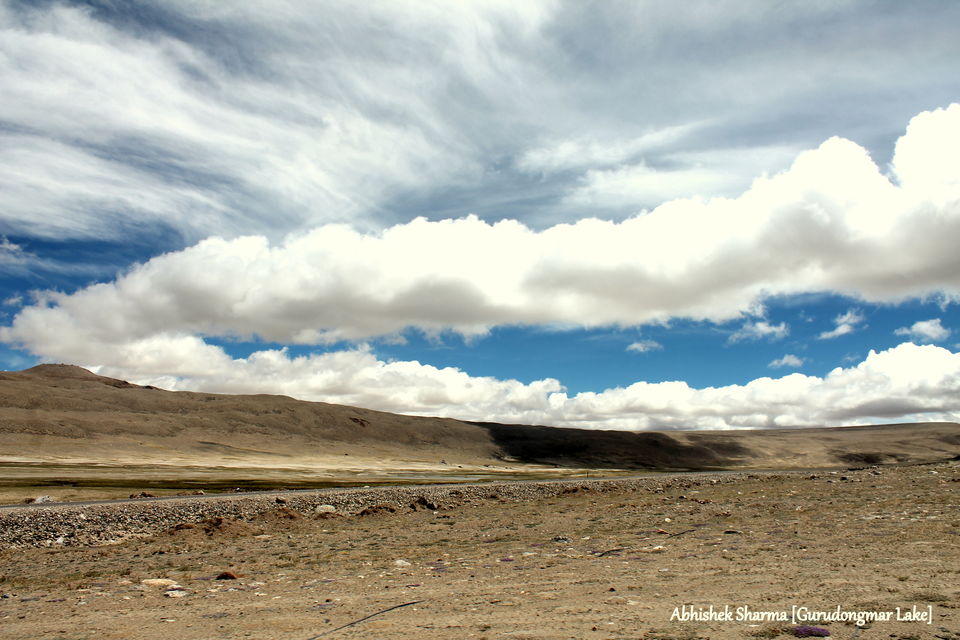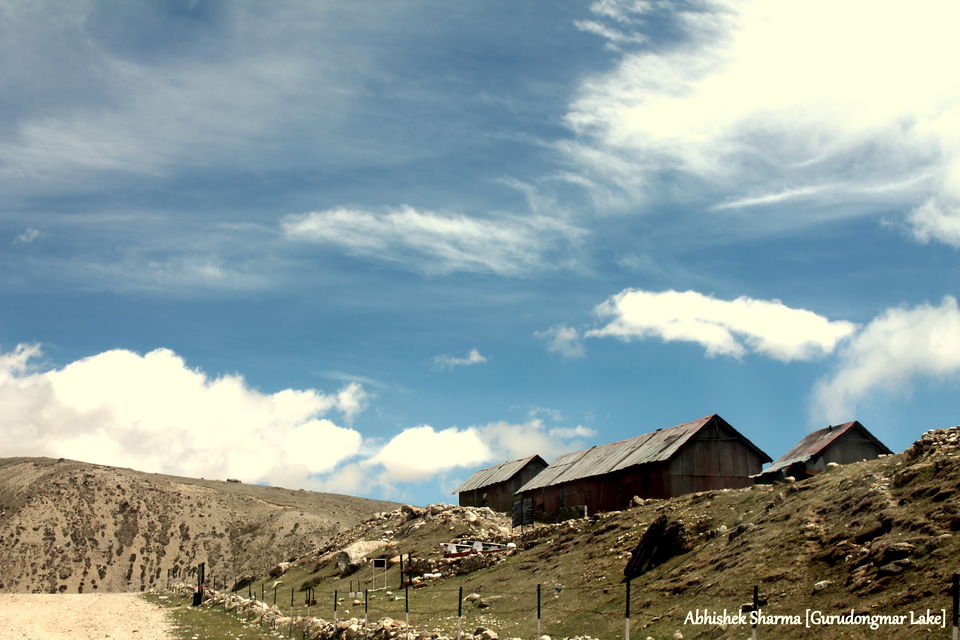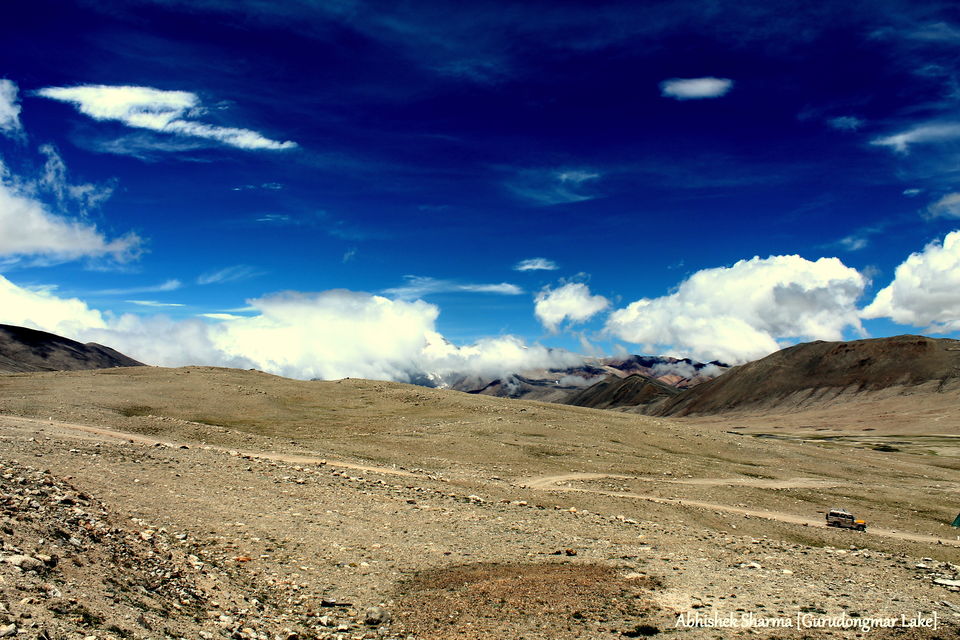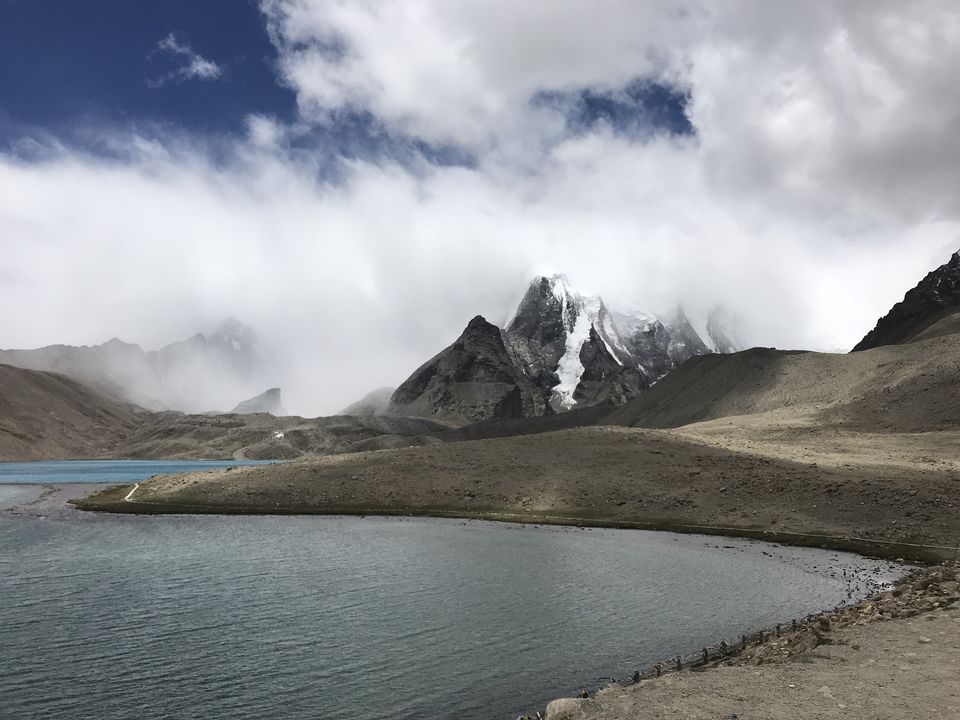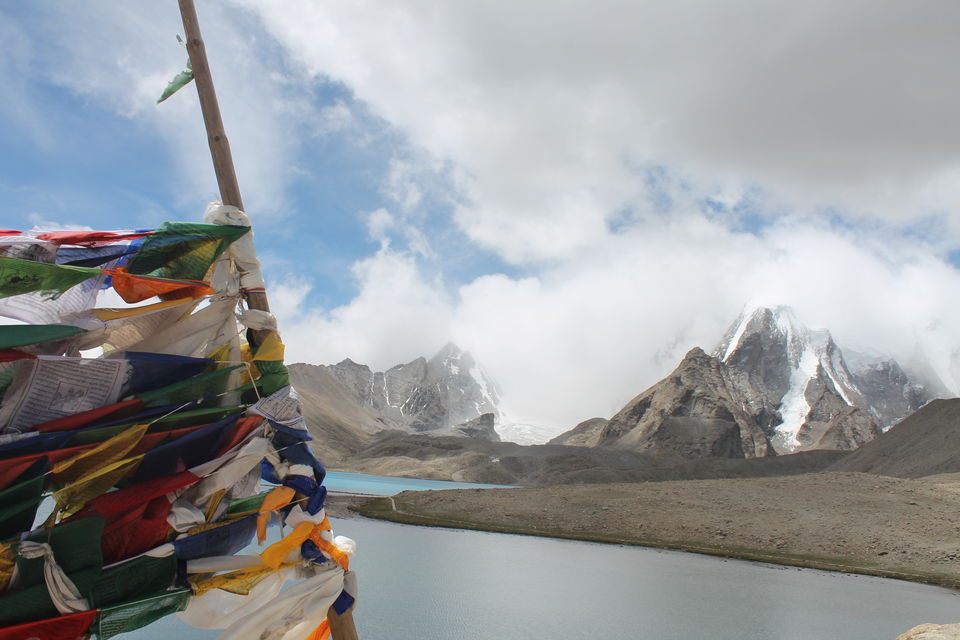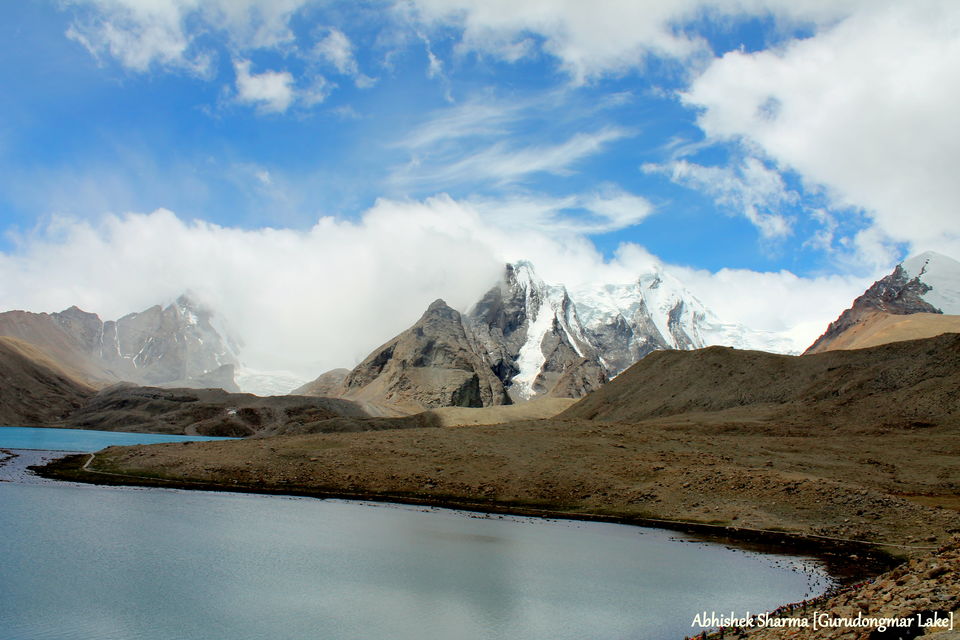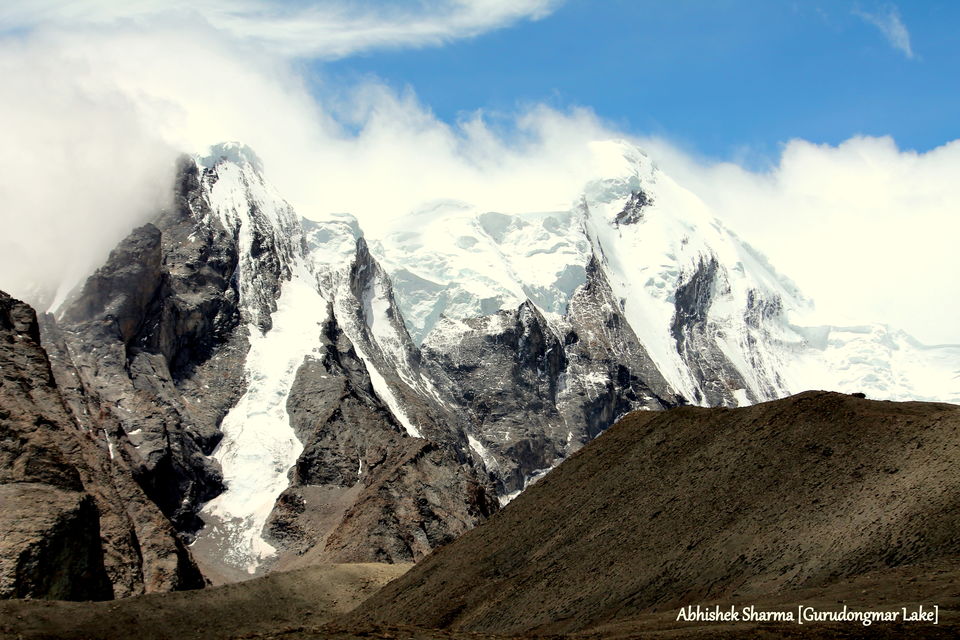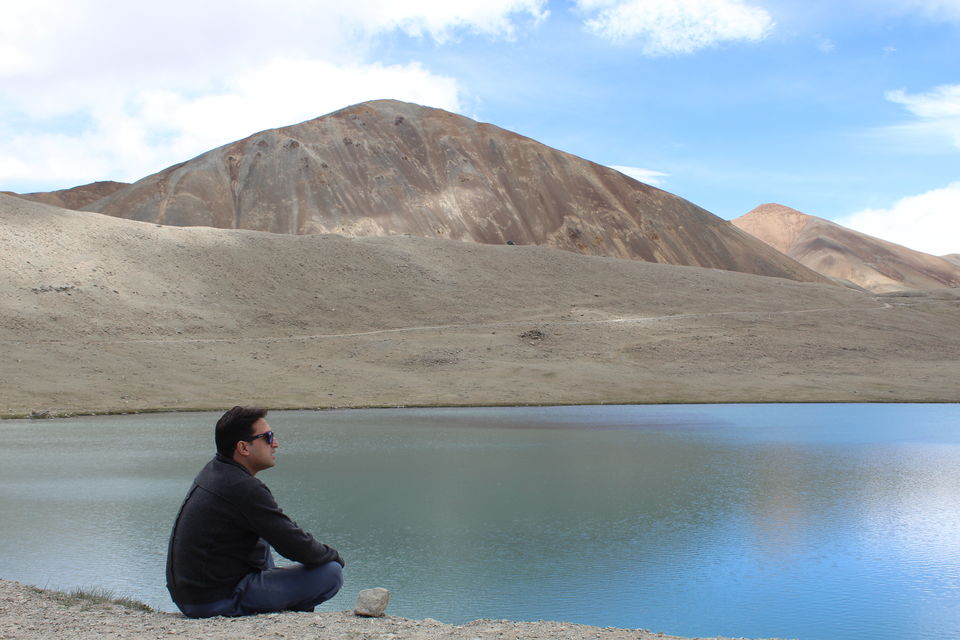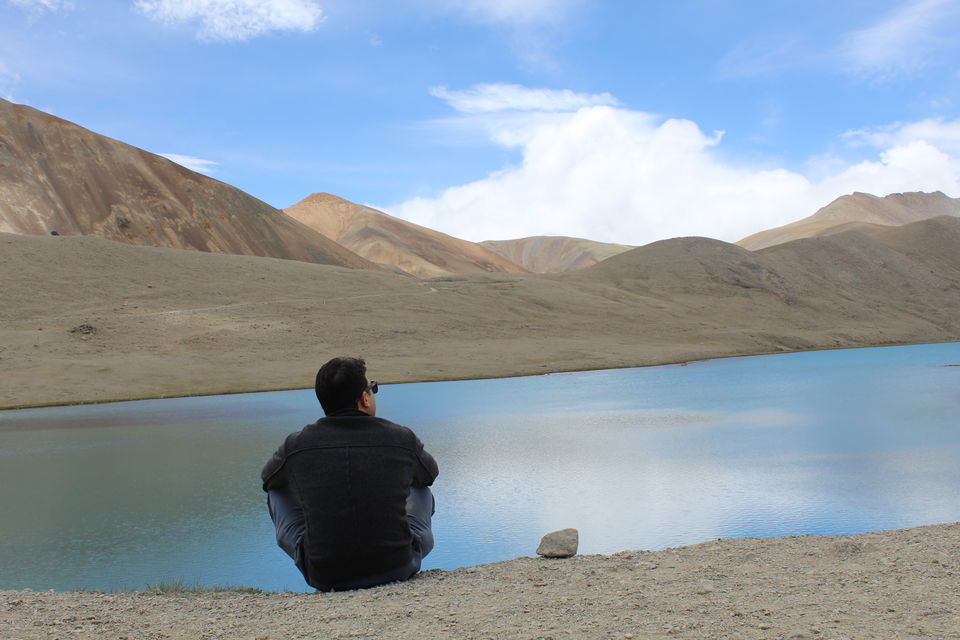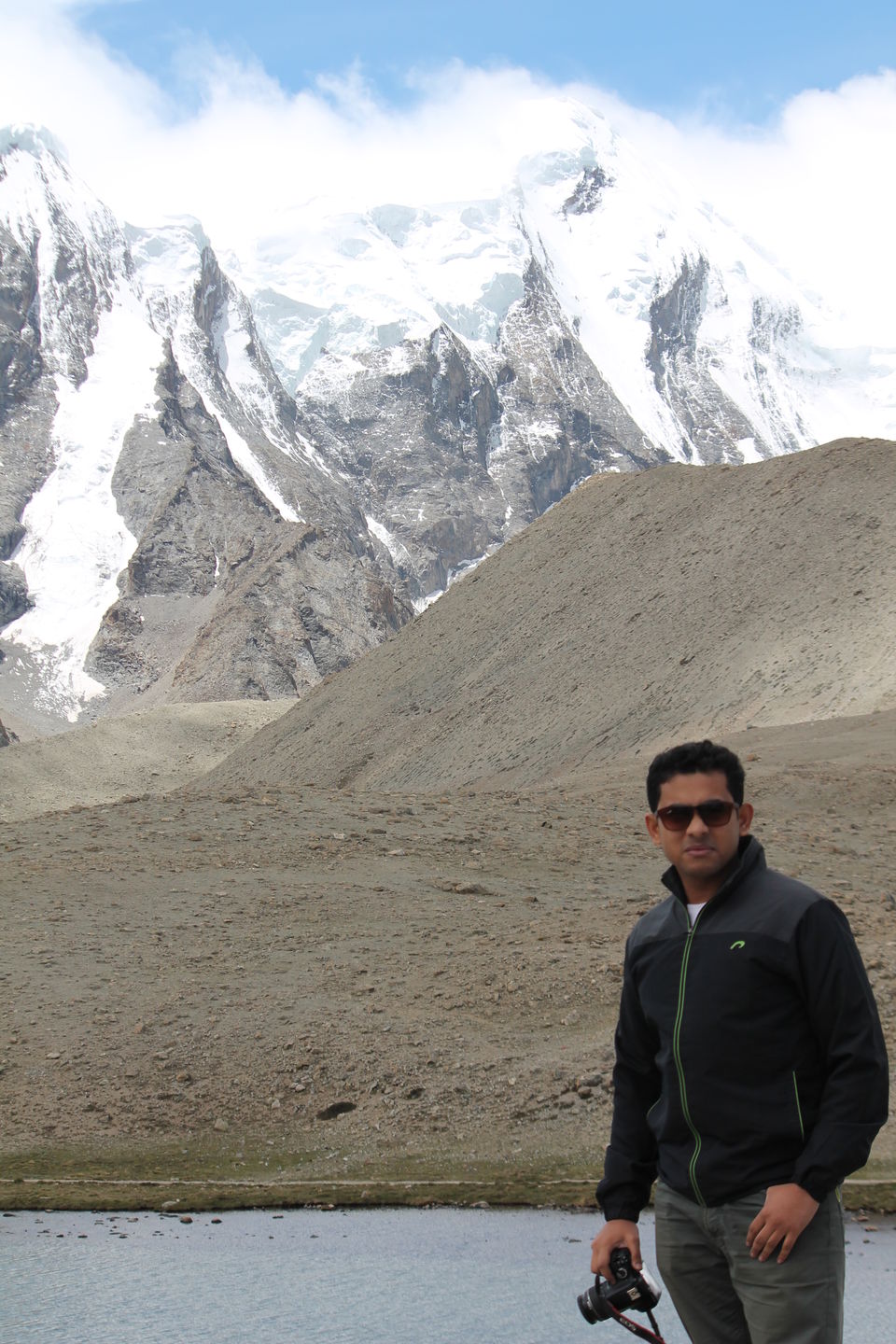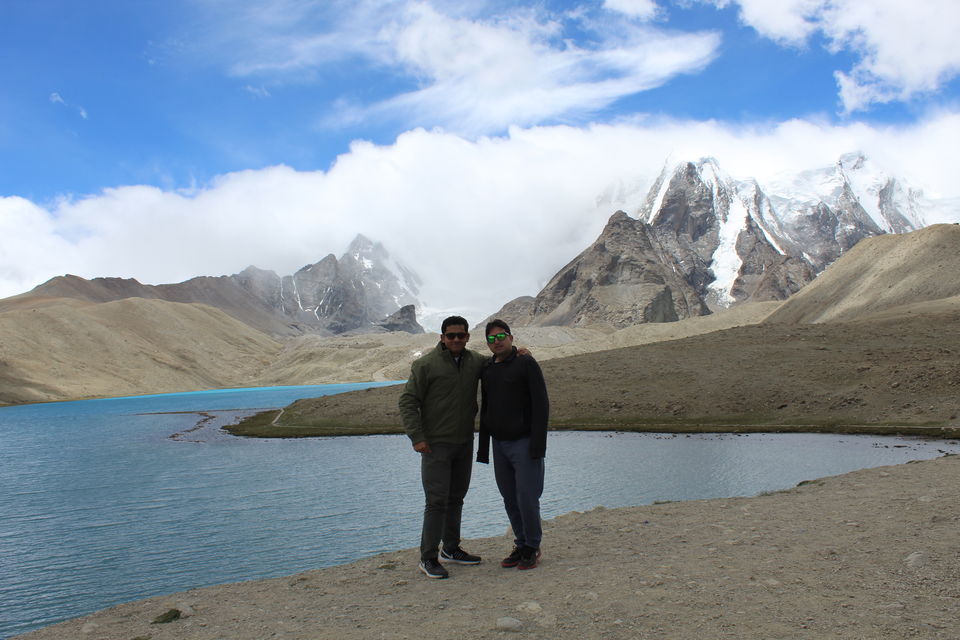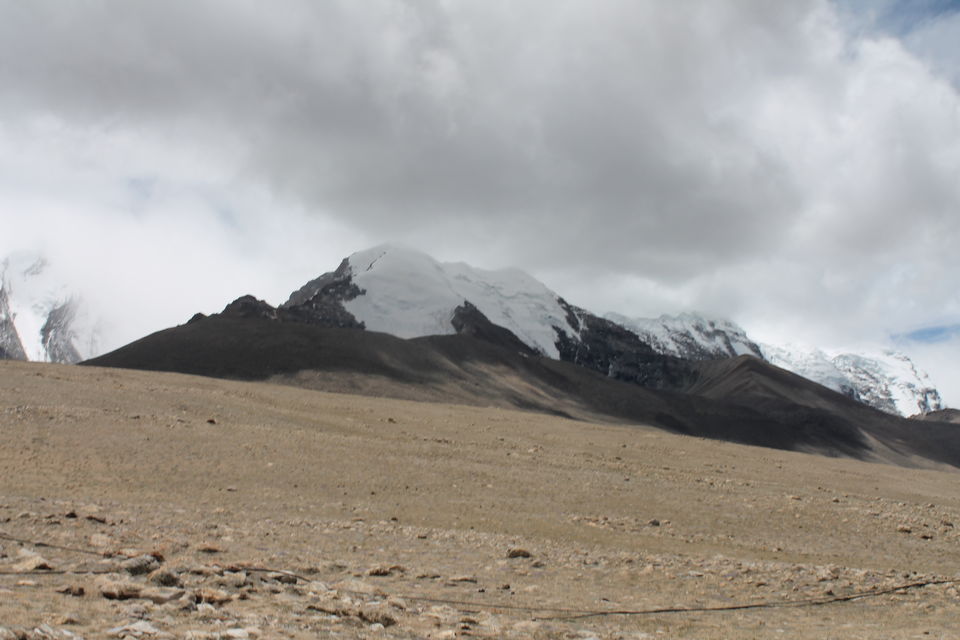 Travel Tips
• Please ensure you carry heavy woolens. Temperature at Gurudongmar is low and the chilly winds will make it difficult for you to spend more time here.
• Please ensure your camera batteries are charged and this will be one prominent place where you can capture some amazing memories
The distance between Gurudogmar and Lachung is around 114 km and it takes around 5 hrs to cover the journey. Lachung is another picture perfect village of North Sikkim. The village is home to the 19th-century Buddhist Lachung Monastery, surrounded by apple orchards. We reached Lachung late evening and had our dinner at the hotel. You will be able find better hotels and restaurants at Lachung. There was also a small gurudwara near to our hotel which we visited early in the morning and made our way to Yungtham Valley.
Yungtham Valley is an hour's drive from Lachung. On the way, we had to pass through the famous Singba Rhododendron Sanctuary which is also referred as the valley of flowers. You can witness around forty species of rhododendron trees and plants here and treat the nature admirer within you. However, if you are looking for the best time to visit Yumthang for witnessing the blooming beauties, then make sure you plan your trip between late February to mid-June. Driving through the fog and mist and soaking in the sights and sound of mountain was a splendid experience.
Yungtham valley is like a paradise on earth which is home to a zillion flowers, spectacular mountains & a serene river. Needless to say, its breath taking and magical surroundings will leave you awe struck and spell bound. You will also find small shops on the roadside that offer magi, bread omelette and tea. They also rent fur coats, gumboots and overcoats. You can buy souvenirs too. We spent about 2 hours at Yumthang and then headed back to Gangtok at around 11:30. The drive from yungtham to Gangtok is around 5 hours. We did witness another landslide on the way and had to stop for an hour due to the road block.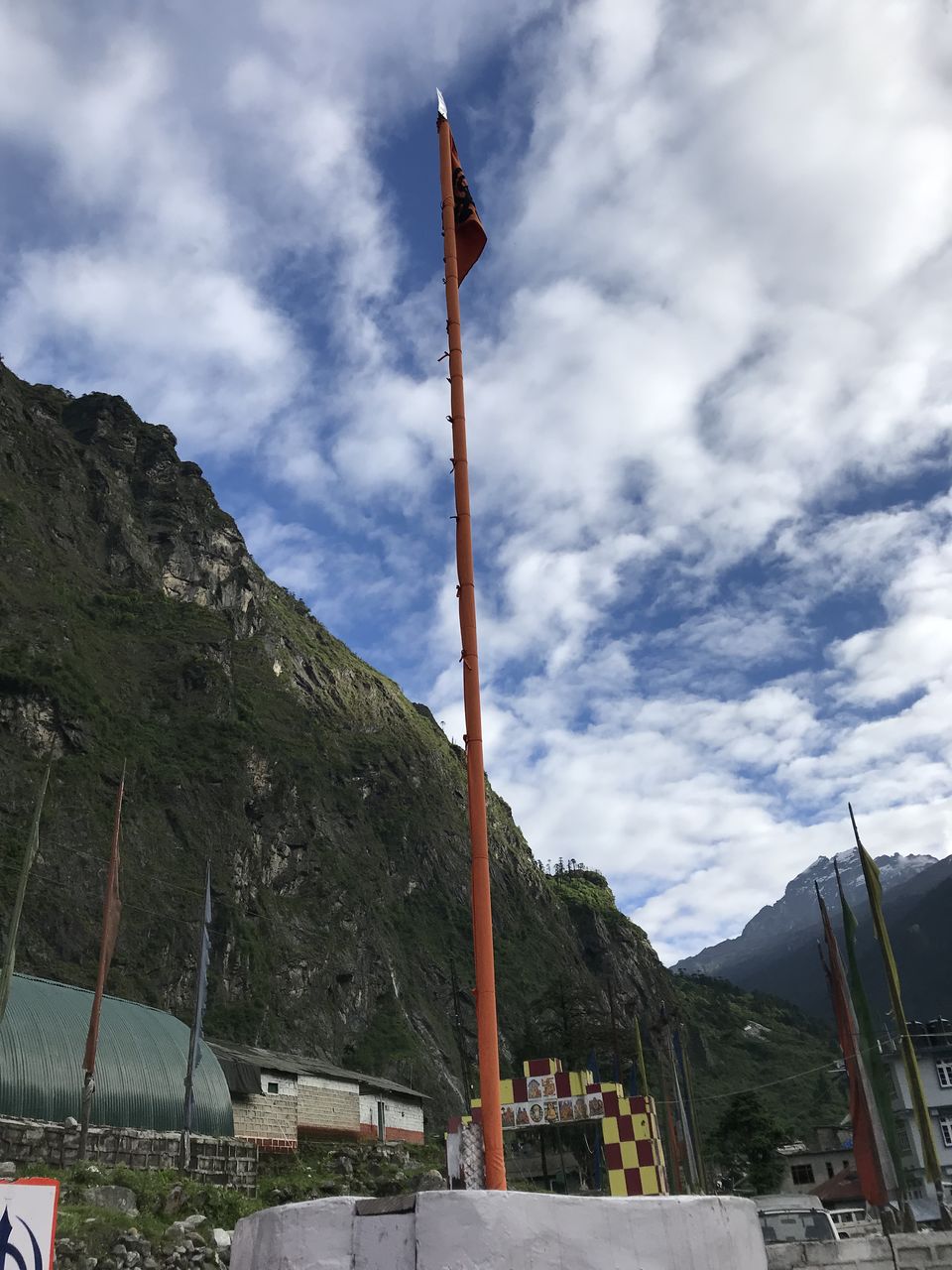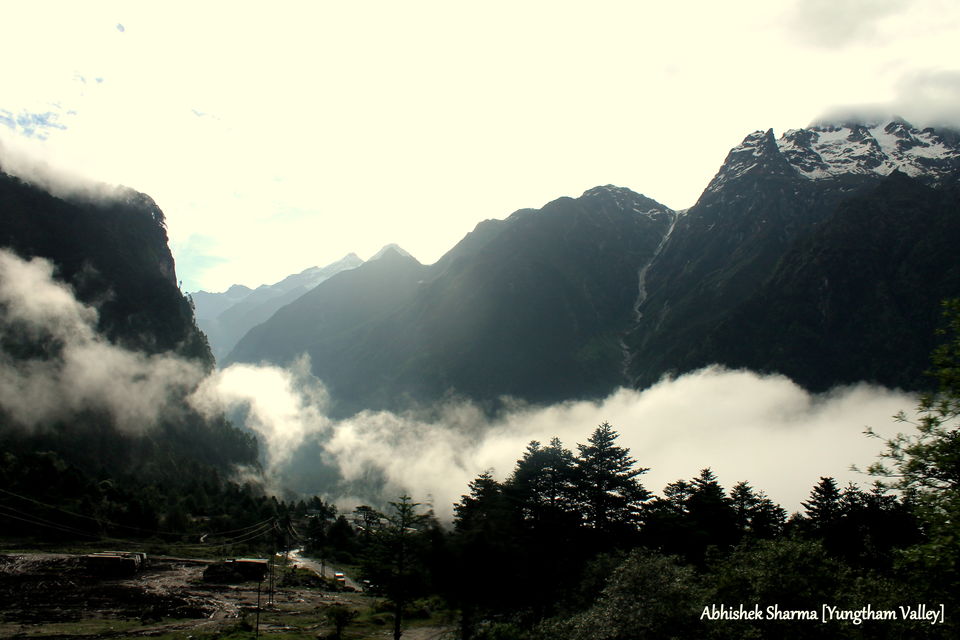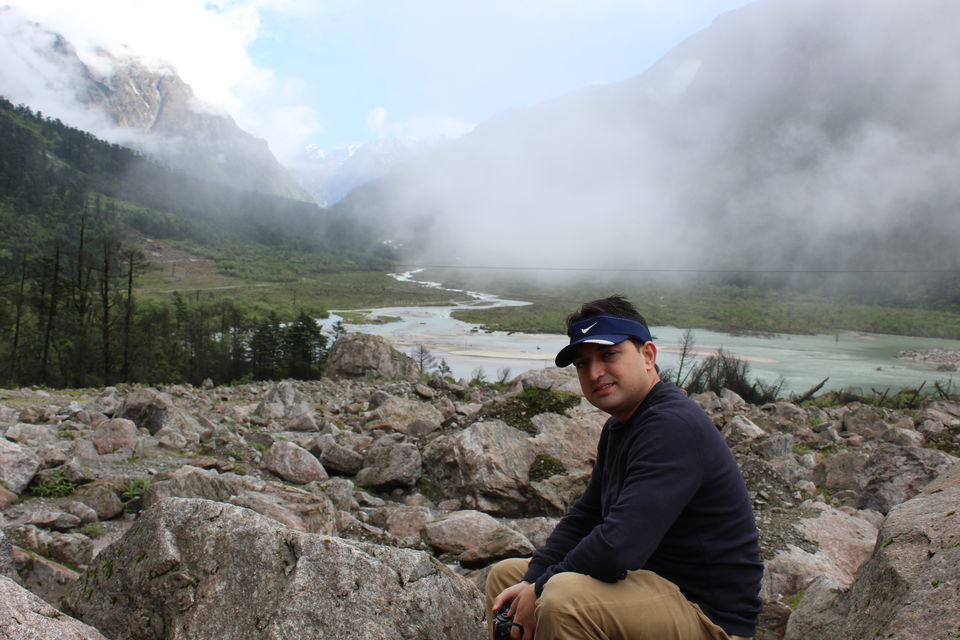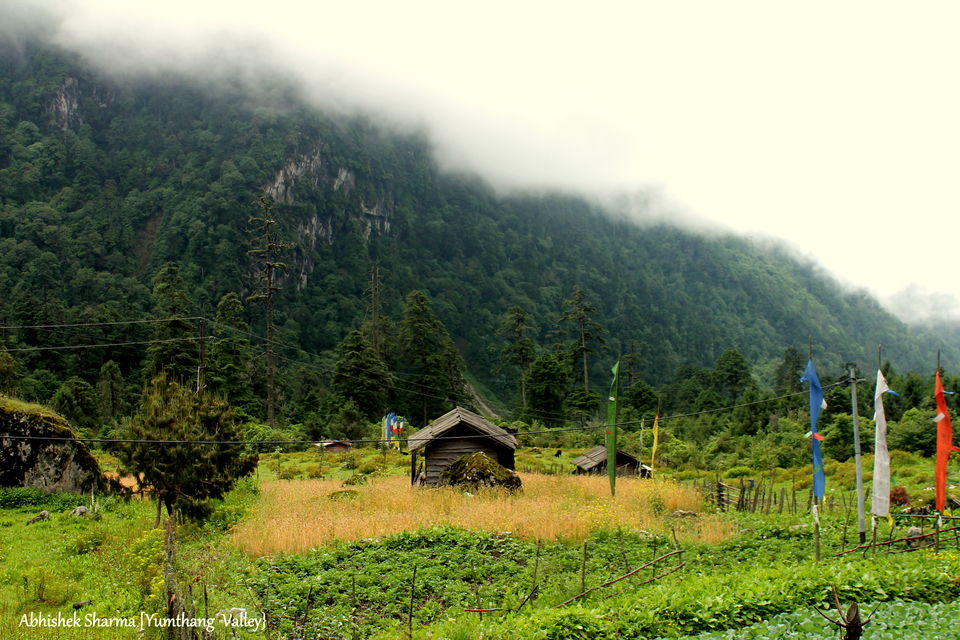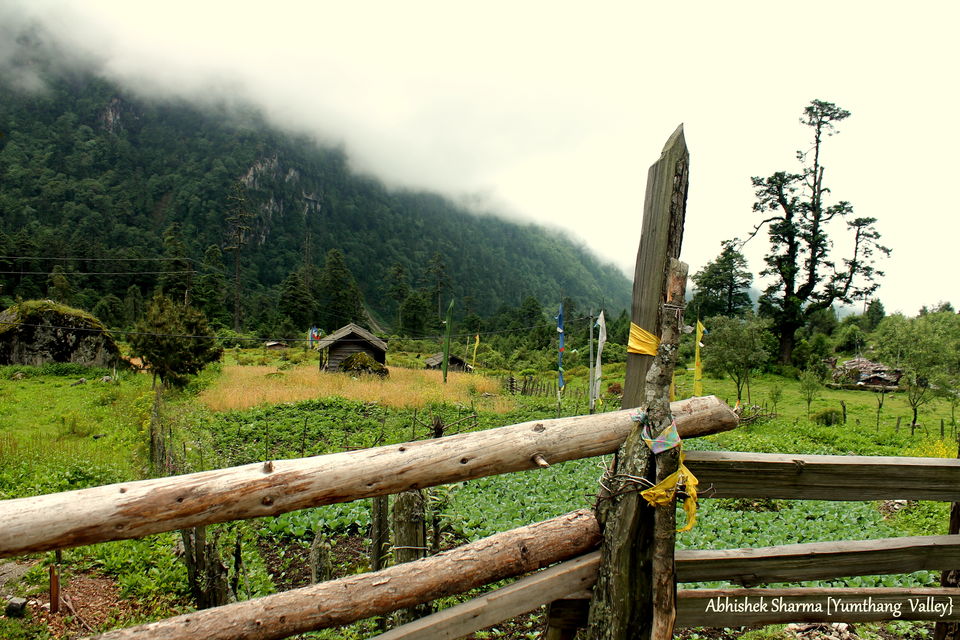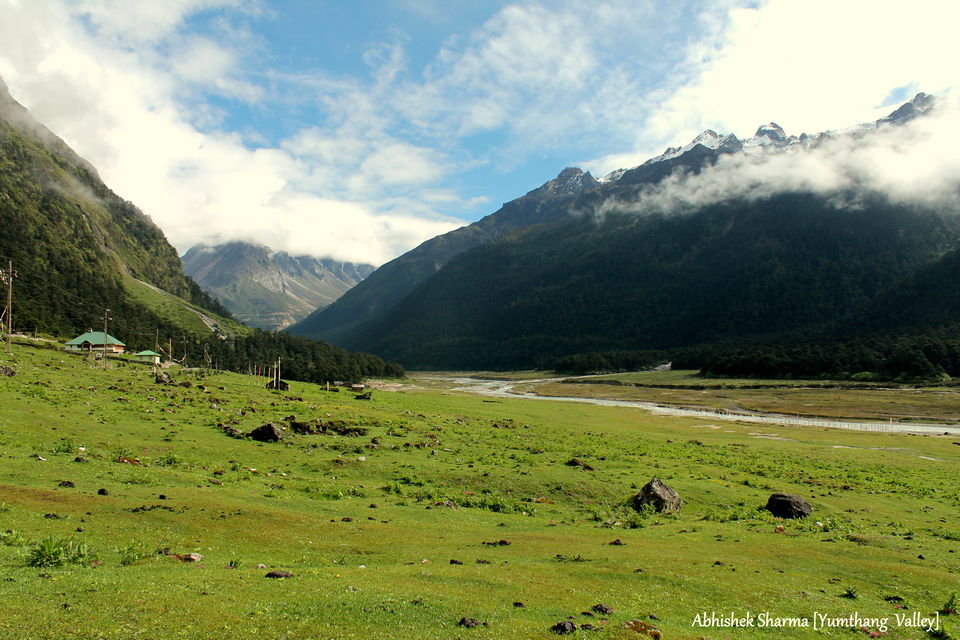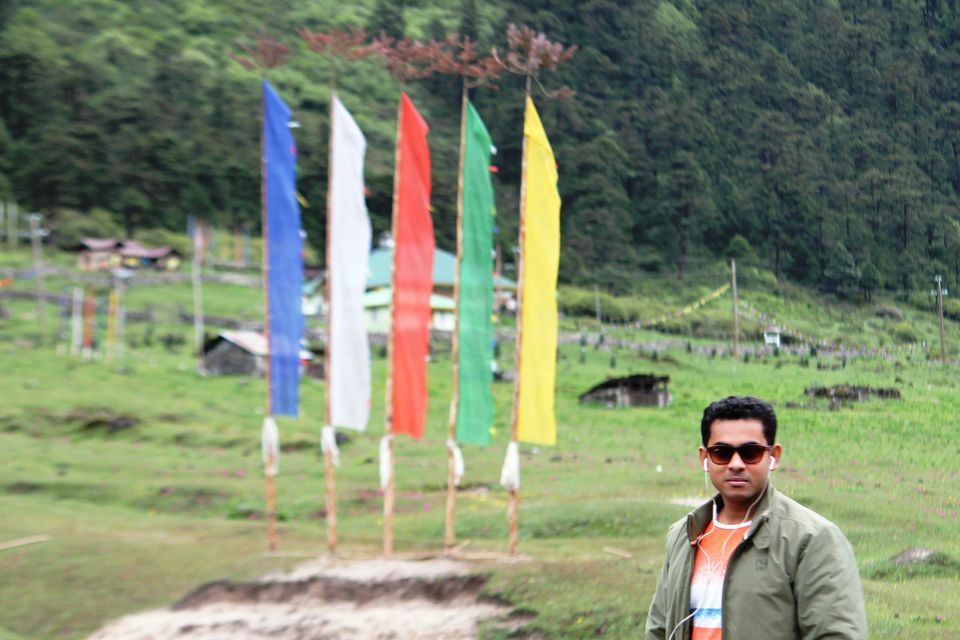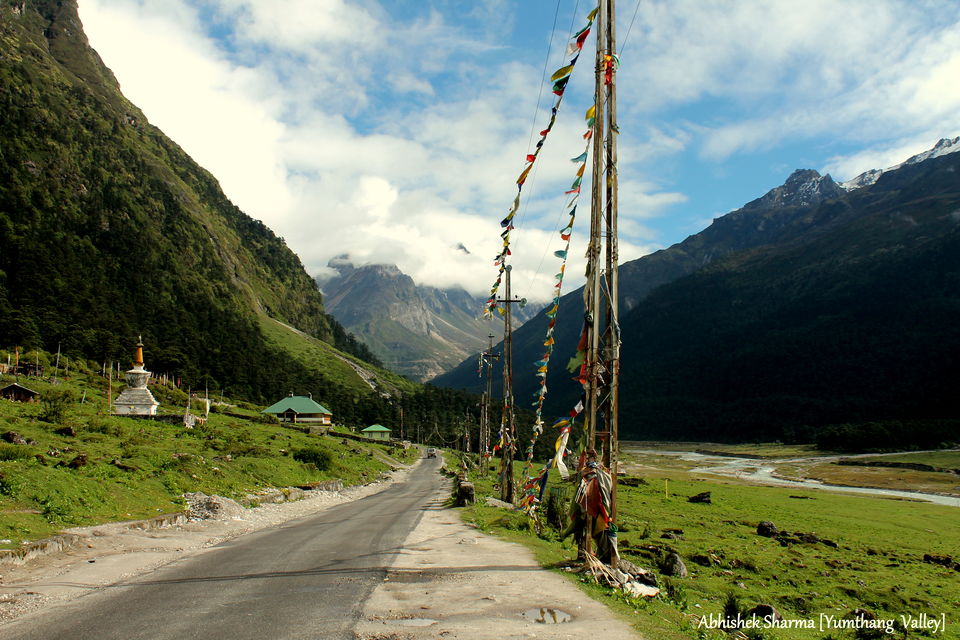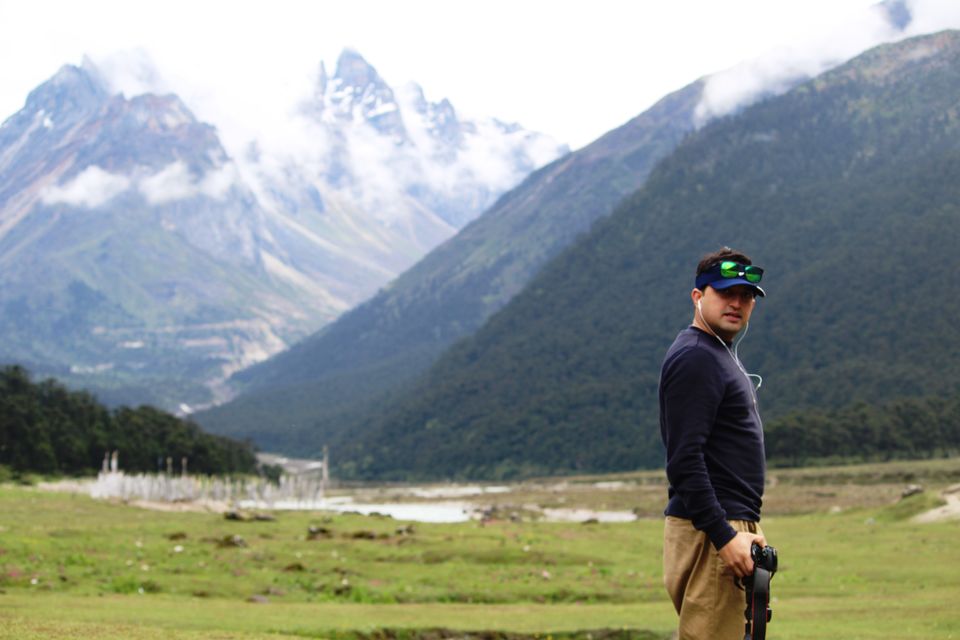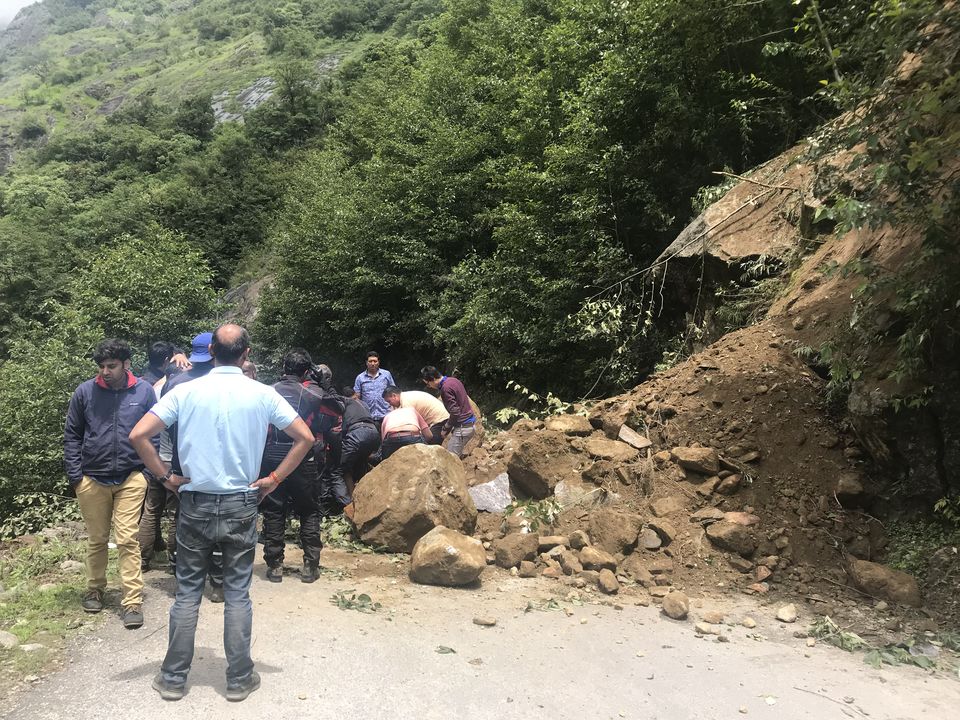 Travel Tips
•Prefer staying for a night at Lachung and begin your journey to Yumthang only early in the morning, as the evening gets darker and foggier quite early around 5:30 PM there.
Following links will give you a better understanding on the activities you can experience at Lachung
# 10 exhilarating things to do in Lachung
•Please recharge your phones and camera batteries as yungtham will also offer you ample opportunity to capture some indelible memories.
•The area is prone to landslide so do keep some extra time with yourself in case of an unforeseen delay.
•You can also visit Zero point which is a popular tourist destination which we were not able to go due to shortage of time.
•The link will help you explore Yungtham valley better Explore Yungtham
The entire experience of our trip to Gurudongmar was breathtaking and magical. The Sporadic rainfall throughout our trip made this episode more distinctive, adventurous and unique. Some of our heart touching conversations with the local village people, the army and our local driver added a special essence to the entire trip. With all these dazzling array of offerings Gurudongmar, by no doubt is an undeniable bucket list destination for any traveler.