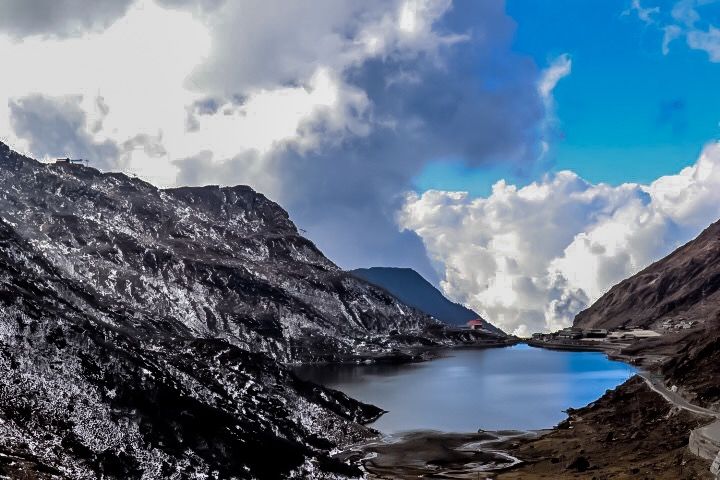 Touching the Heaven and Hell at the same place, that was the most beautiful moments of my life. 08.12.2018
Sikkim, Indian
My First North- East India trip started as planned on 30th Nov 2018 and our journey started from Hyderabad around 4.45 am to Guwahati. I had one day buffer time in Guwahati, so planned to go around Guwahati. Then I decided to go to Shillong, Meghalaya and I booked a shared taxi from Guwahati airport.
Shillong, Meghalaya
The journey from Guwahati to Shillong was so amazing and the roads were well built (NH6). The first stop was Umiam Lake.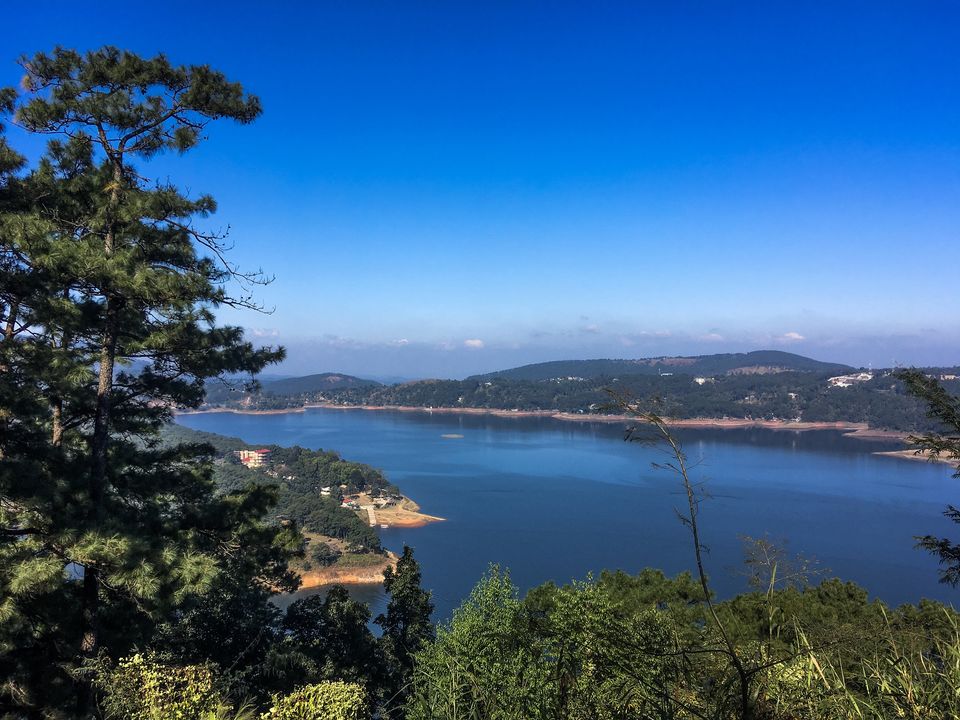 We had breakfast near the lake and then we started further, and our next stop was Don Bosco Museum. The Don Bosco Museum is a seven-storeyed building with 17 well laid out galleries of an international standard containing artifacts, paintings, fiberglass figures all a feast to the eyes and a source of knowledge. From the top of the Don Bosco Museum, we will be able to see the panoramic view of Shillong city. After our lunch, we started back to Guwahati and my train to Siliguri was at 10.30 pm. I reached Guwahati around 4 pm, then went for a small Brahmaputra river cruise ride. After the ride, I walked around the riverside and reached War Memorial. I spend a great time there, It was too emotional for me.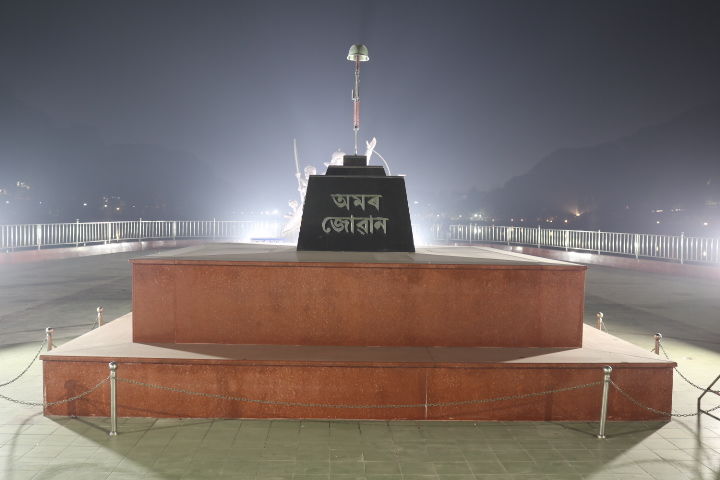 Had Dinner and boarded into Kanchanjungha Express, next morning reached Siliguri by 7.30 am. As per the plan, went to pick the rented bike from Siliguri Bike Rental- Arpan. Tried small test drive and got all the necessary documents from Arpan and started the journey towards Gangtok.
The Journey from Siliguri to Gangtok was around 4 hrs journey with beautiful views and amazing road. The Teesta River was so amazing, it follows us around 1 hr ride.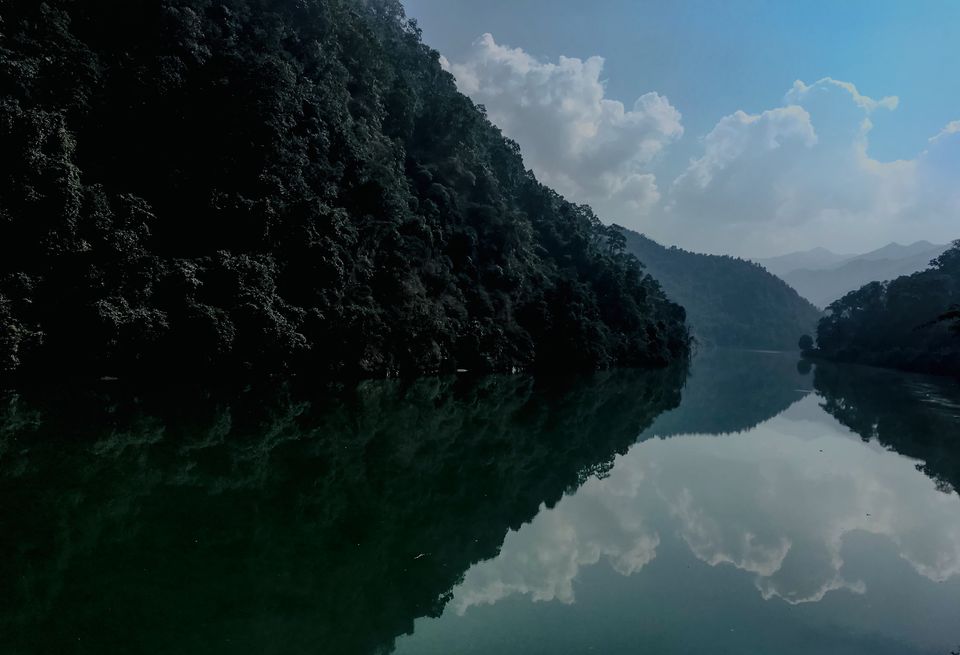 Finally reached Gangtok by 12.30 pm and immediately went to Gangtok Tourism office(MG Marg) for North Sikkim Permission. Submitted all the necessary documents in the office and then went to Gohills Backpackers Hostel for Check-in. I met a new friend Sri Harsha in the hostel, after some time we started to our first destination Tashi Point in Gangtok.
Tashi Point, Gangtok
Tashi Point is recommended for the best views of Mt. Kanchenjunga, but we weren't very lucky because it was too cloudy.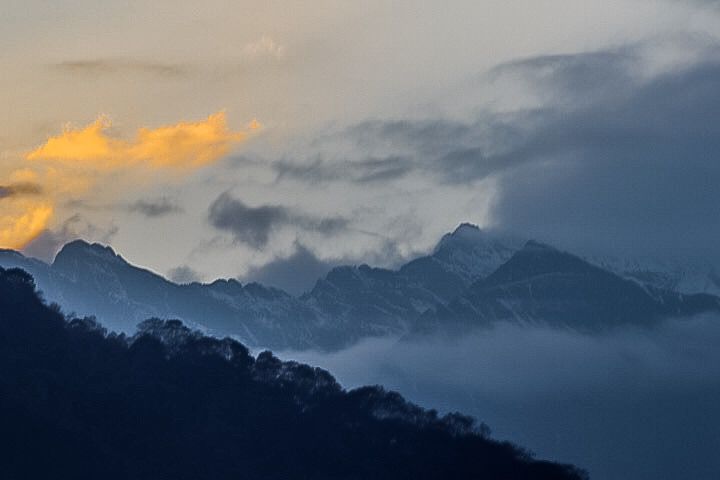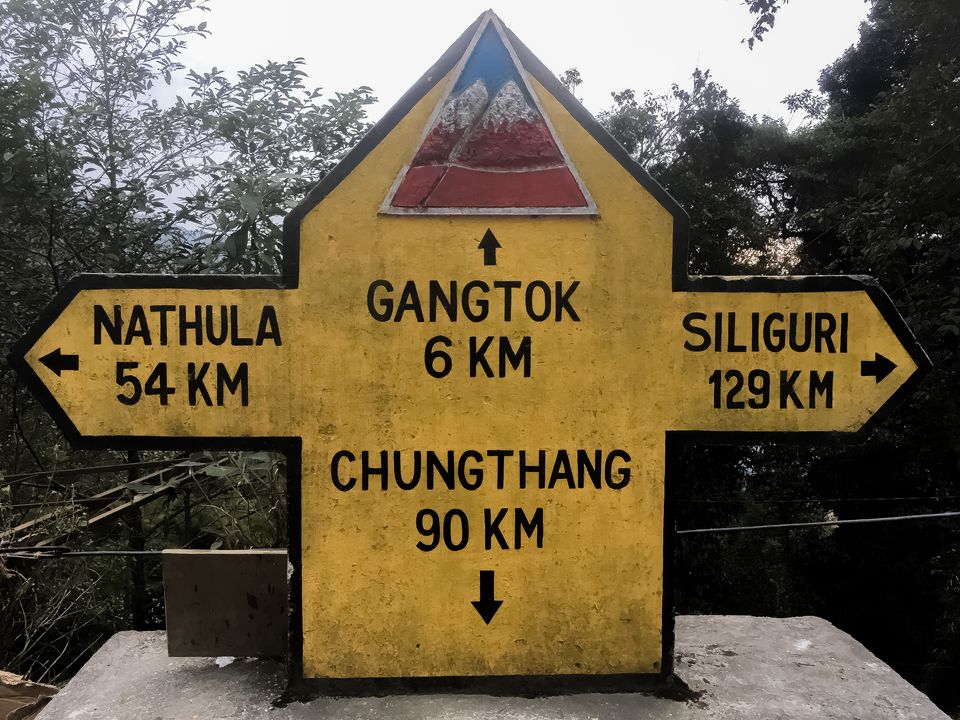 We were back to MG Marg and meanwhile, my friend Apoorva came from Siliguri(by flight from Hyderabad). Then we went to the hostel and took some rest, had dinner and went to sleep.
North Sikkim
Next day morning wake up call around 6 am and got freshened up. I went to get the permission documents from the tourism office, it took me some time to get the documents from them. After that, we packed our luggage and tied it to the bike and we started our journey towards Lachen (110 kms from Gangtok). Our first halt point was Seven Sister Waterfalls. There will be seven steps of water falling will be there in this waterfalls. We were able to see clearly 4 steps as it was not monsoon and views from the top was so amazing. We started further and reached one place where two kids were playing. We stopped our bike and spent some time with them.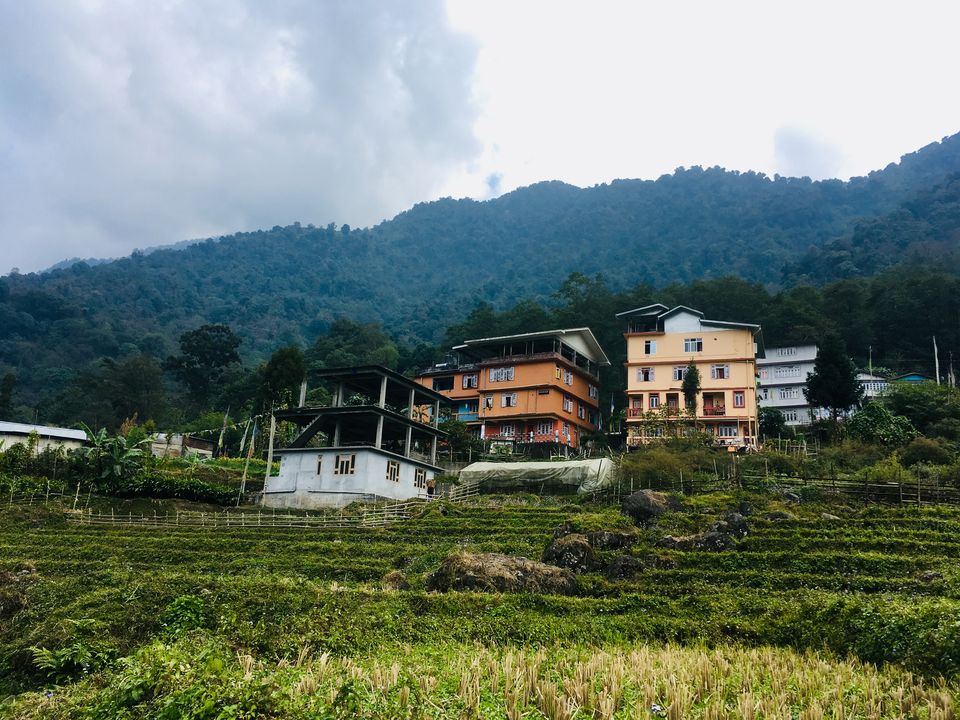 Finally, we reached Lachen and started finding a homestay near the village. After 30 mins we got one hotel and we kept all our luggage there, got fresh and went for dinner. The temperature(-1 degree) was too cold and never did we faced this sort of temperature in our lives. We reached the hotel for dinner, where we met a group of people. They were really awesome people, we discussed a lot about travel, destinations, food, drinks. Then we ordered Old Monk to get bodies hot and had dinner. I met one driver Arjun Bhai, he was simply super. Back to the room and went to sleep.
Next Morning, we woke up around 5 am and took only necessary things and started the journey towards Gurudongmar Lake.
Gurudongmar Lake
On the way to the first check post. We fell down 2–3 times because of the snow on the road. Then we decided, it's too difficult to reach the destination. Then we saw one car coming, we asked them to lift. Then we started our new journey, on this journey, we met two friends from Gujarat. We had a really fun time with them on the way to Gurudongmar Lake. The temperature was too cold, not able control, we took two stops to have breakfast and tea.

Finally, we reached Gurudongmar Lake.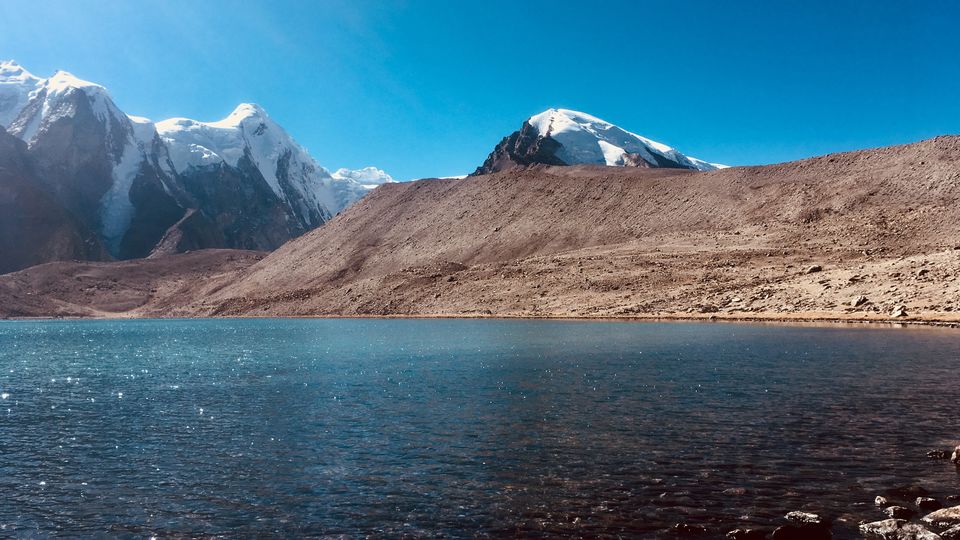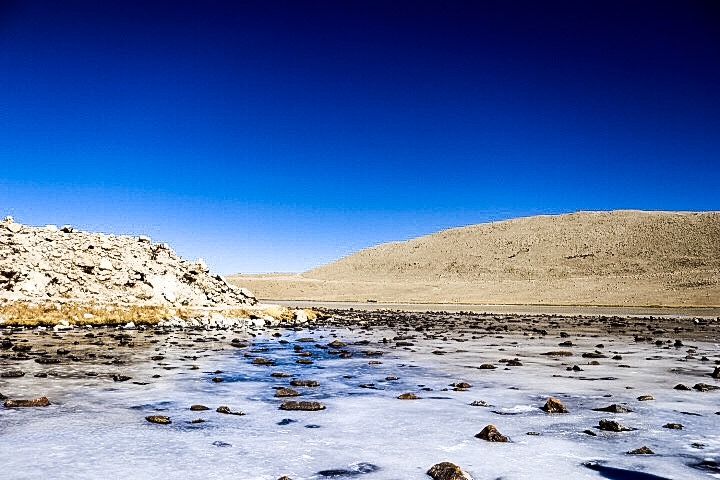 I met two wonderful people here, Abhishek & Aishwarya (siblings). We enjoyed a lot at Gurudongmar Lake. These two people from Mirzapur but they are working in Delhi. They came by the travel agency and their car driver Prakash Bhai was so cool. He helped us to go inside the lake, it was totally frozen(You can see the frozen lake in the image). This place was so so beautiful and mesmerizing. We spent a very good time at this place. On coming back to Lachen, we went to visit Kala Patthar.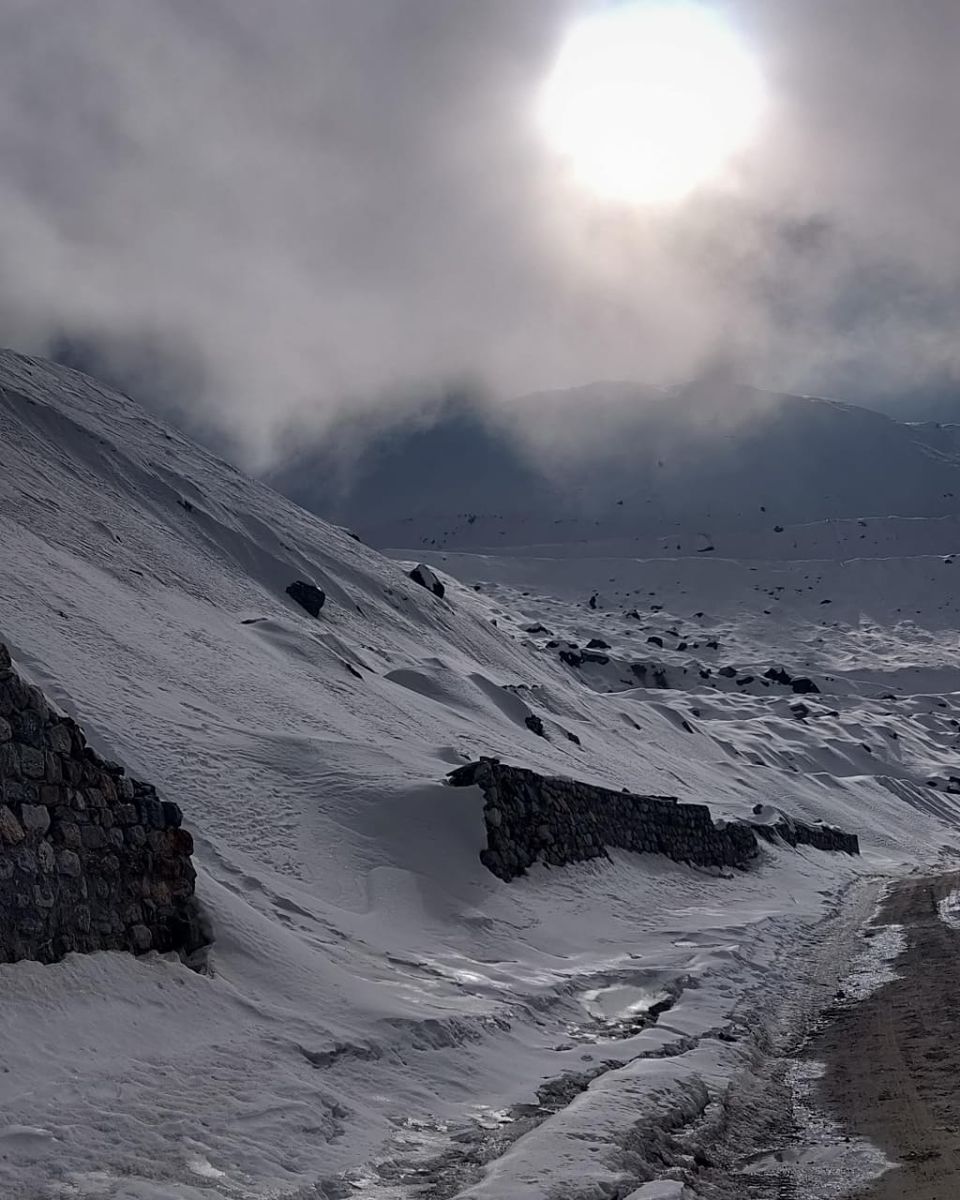 This place was so beautiful, the way to Kala Patthar was a little difficult but views were amazing. We played with snow at this place like anything. We took a lot of pics. We reached back to check post around 1 pm and took our bike, reached Lachen. Packed our luggage and started towards Lachung, reached Lachung around 7 pm and checked-into homestay, we met Apoorva's friend Sagar at this place. We had a chit chat with them for some time and went to bed.
Yumthang Valley and Zero Point
Next day morning, we woke up around 7 am and started towards Yumthang Valley. The road was good and we were at good speed, suddenly we saw snow on the road and bike skidded. We fell down very badly but we were very lucky, we didn't get any injuries. We got up and started the bike, continued towards, Yumthang Valley. The View of Yumthang Valley was so beautiful. We had momos near Hot Springs, I loved the momos there.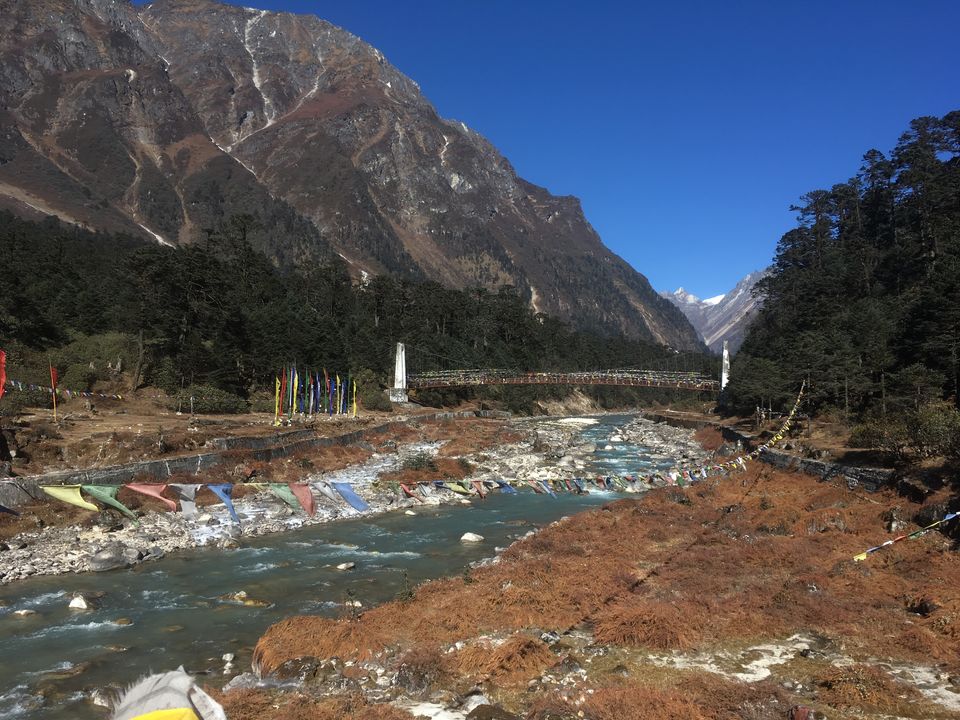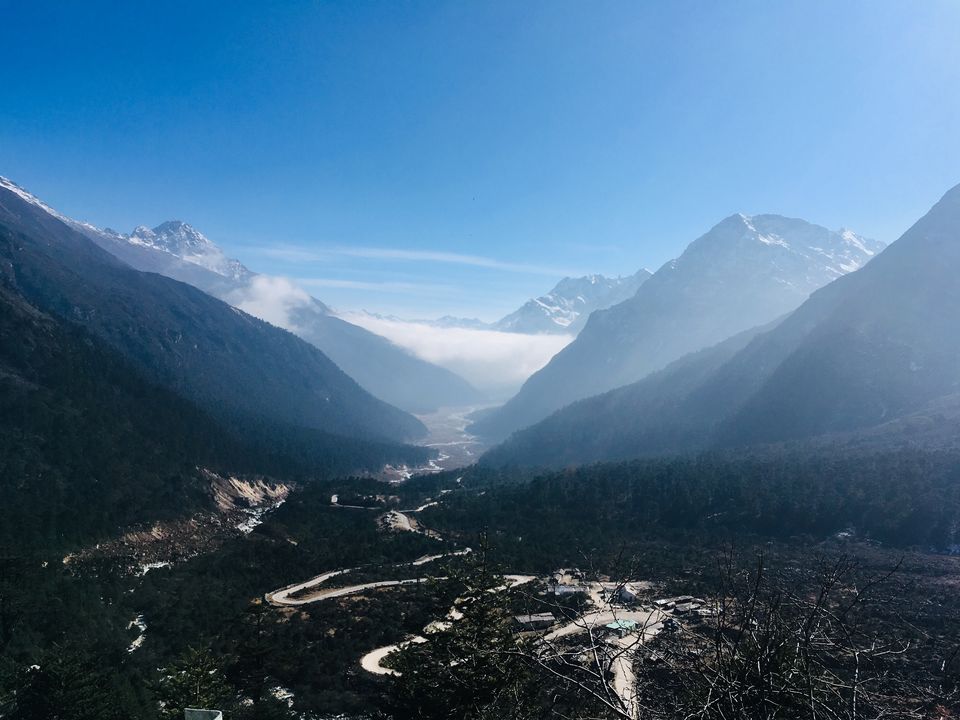 Then we started towards Zero Point, on the way we saw one Jilebbi Point. Here we saw those wonderful siblings and we had some chit-chat about the Kala Patthar place and Hot Springs. This Jilebbi Point run by Army people and Jilebbi was so tasty. We continued our Journey towards Zero Point, Journey was super exciting as well as we were running out of fuel. But we continued our journey. We saw two friends were coming from Zero Point, we asked if they were carrying extra fuel, but we were unlucky. Finally, we reached our destination at Zero Point. The weather was too dangerous here, all shopkeepers were closing their shops and Army people asking to leave this place as soon as possible. We didn't spend more time at this place because of the weather. We started back to Lachung and we were running out of fuel, but we managed to reach the Lachung and filled the fuel from the local shop.
Then we checked out from the homestay and went to meet Abhi and Aish. We struggled to find their hotel at Lachung as Prakash Bhai (Driver) phone was not reachable. Finally, we found their hotel and checked-in.
Then we went to have the local drink Tongba. We had a wonderful chit chat with Sonu Bhai(local person), his mother. Apoorva, Abhi, Aish and Sonu's mother sang some beautiful old melody songs. We got to know that there was a festival, next day morning at Lachung Monestry.
More details will be added soon about the festival, our next destination and the last journey from Kupup to Gangtok(08.12.2018 - Heaven & Hell).
The story will continue…