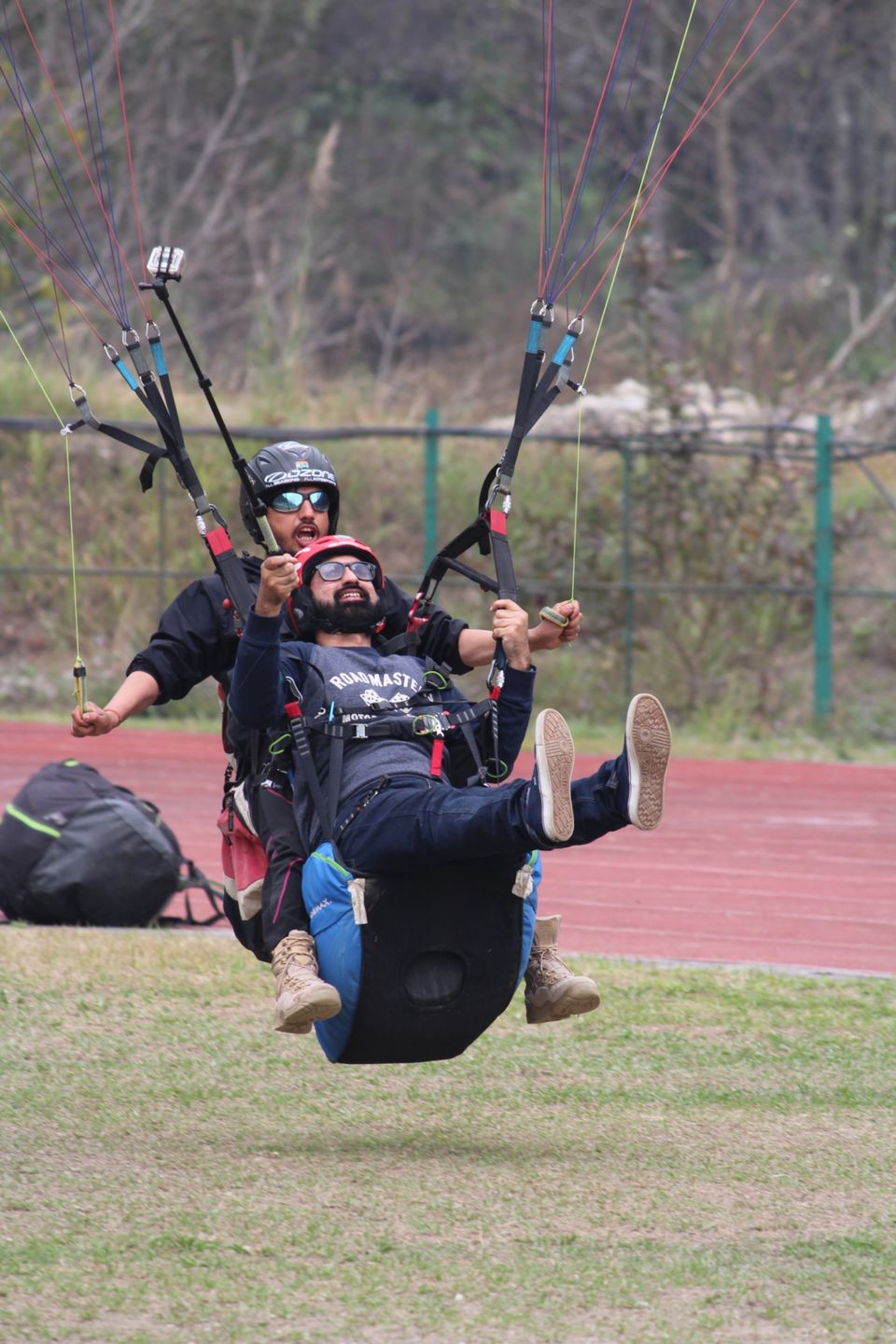 Undoubtedly, the Best Place for Paragliding in India has to be Bir- Billing in Himachal Pradesh but due to some reason it happened for me only after I did the same in Gangtok, Sikkim. Since I have done both now, I would any day suggest everyone to go for Bir-Billing but in case if it does not happen for you as one needs to go to Billing especially for that and camping and you happen to be in Gangtok, then certainly you should not give it a miss.
Just Like Billing, Paragliding in Sikkim also offers a Panoramic view of the hilly terrain below and being on top both Gangtok and Bir look as beautiful. The best part of doing Paragliding in Gangtok is that there are only 4 companies that provide this service and all of them charge Rs. 2500 which are government approved rates and thus there is no scope for haggling or bargaining and one does not feel cheated. Also, they all are located in Ranka Road very close to Bhanjkhari water falls and can be easily reached from the Main Mall Raod via cab. The Paragliding company then offers a ride to the the summit from where the jump happens which is roughly a 20 minute drive uphill from the landing site as well as their office.
They do have some limitations regarding weight as one cannot exceed 80 kgs. As far as lower limit is concerned, they are more flexible with their lower limit of 30 Kg. All their trainers are themselves are trained from Bir-Billing and some had even participated in the world cup held in Billing so there is no dearth in quality of Pilots.
The cost is slightly on the higher side at Rs 2500 for a roughly 7 minute ride even though they claim upto 15 minutes but thats true for any place in India and they charge Rs. 500 extra for videos through their Go Pro camera. Even my senior citizen parents and my 6 year old nephew were able to do this ride and therefore I would definitely recommend it for families if you have no plans of going to Himachal in the near future.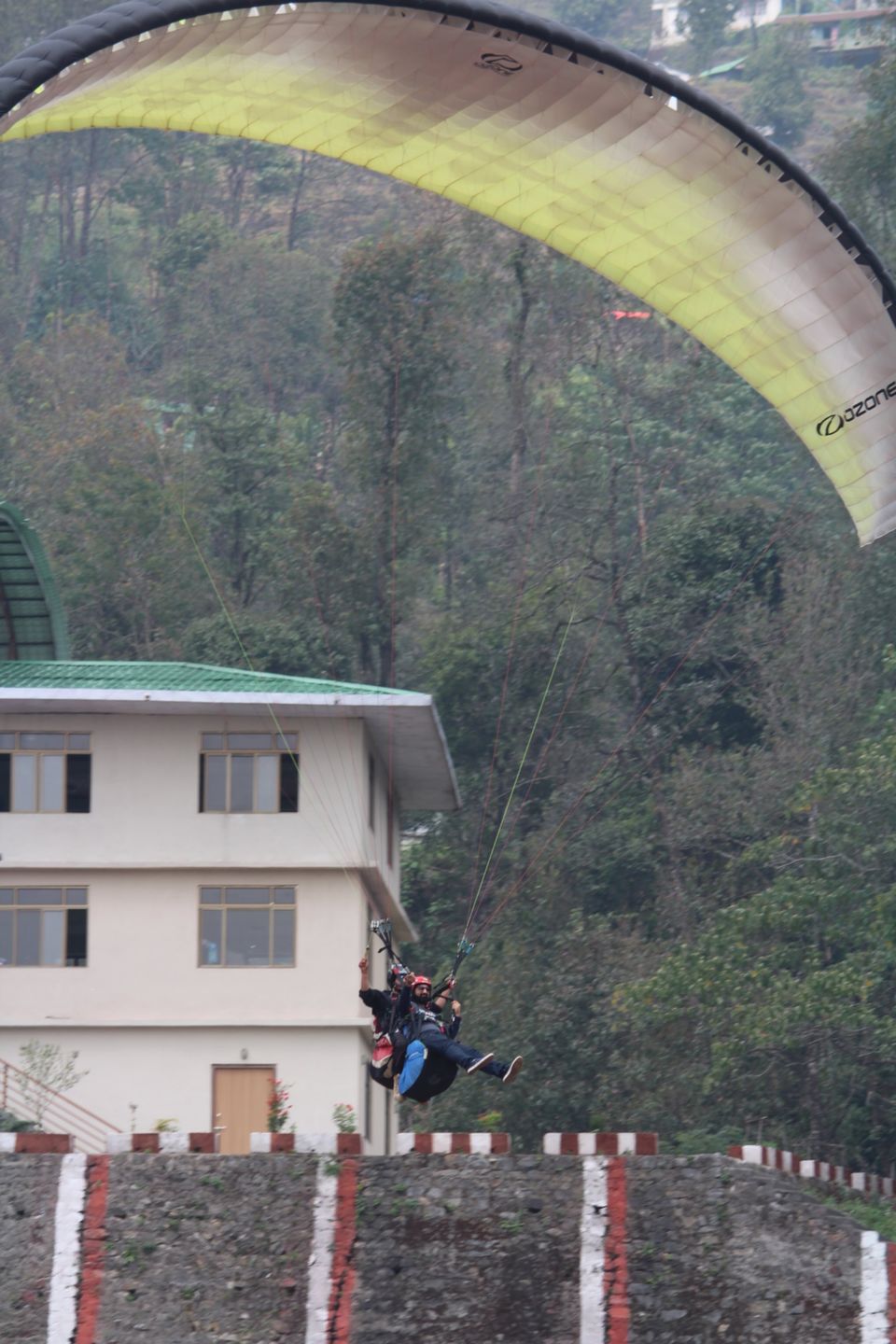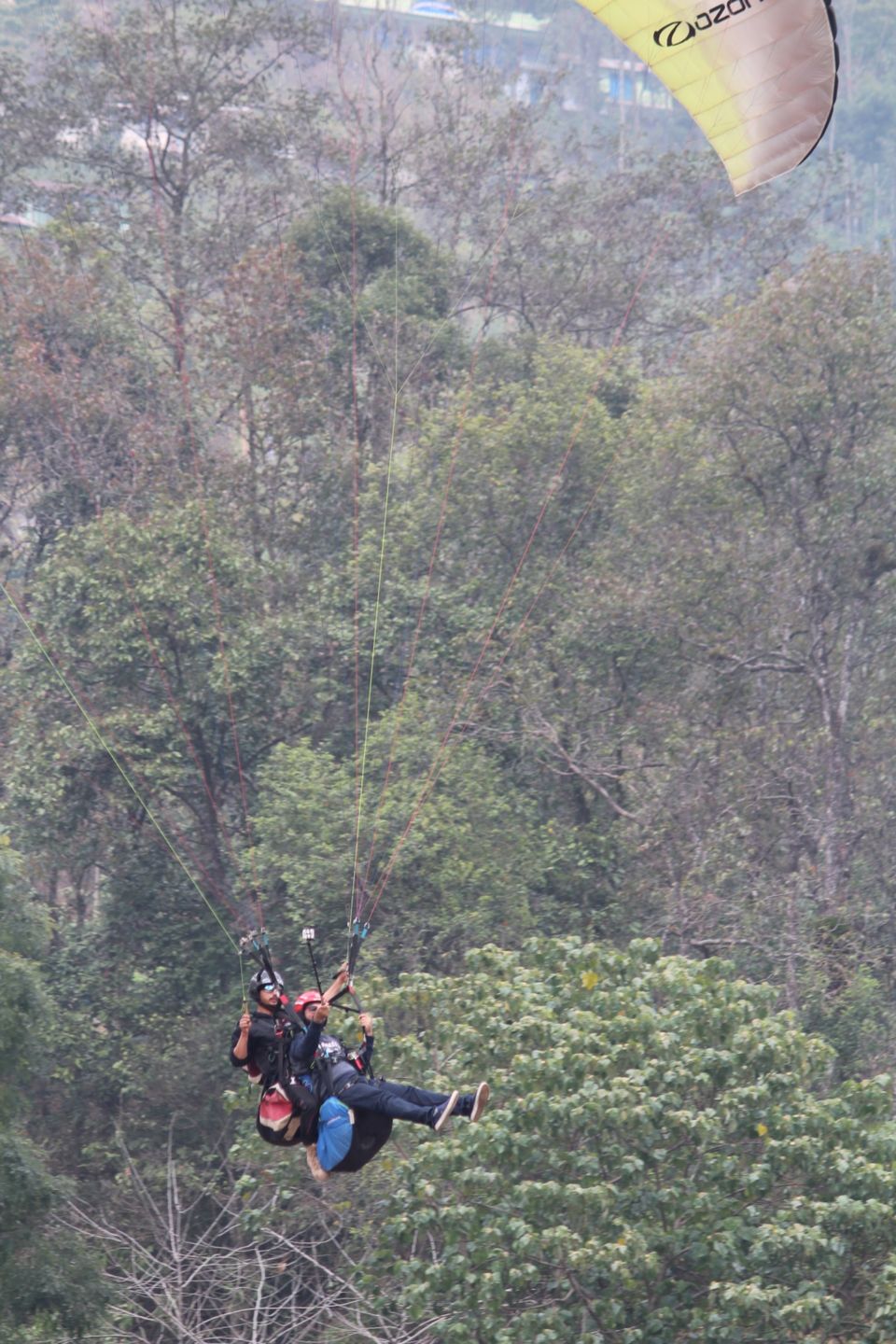 Gangtok is the capital of Himalayan state of Sikkim. It is the centre of Tibetan Buddhist culture and has several monastries.