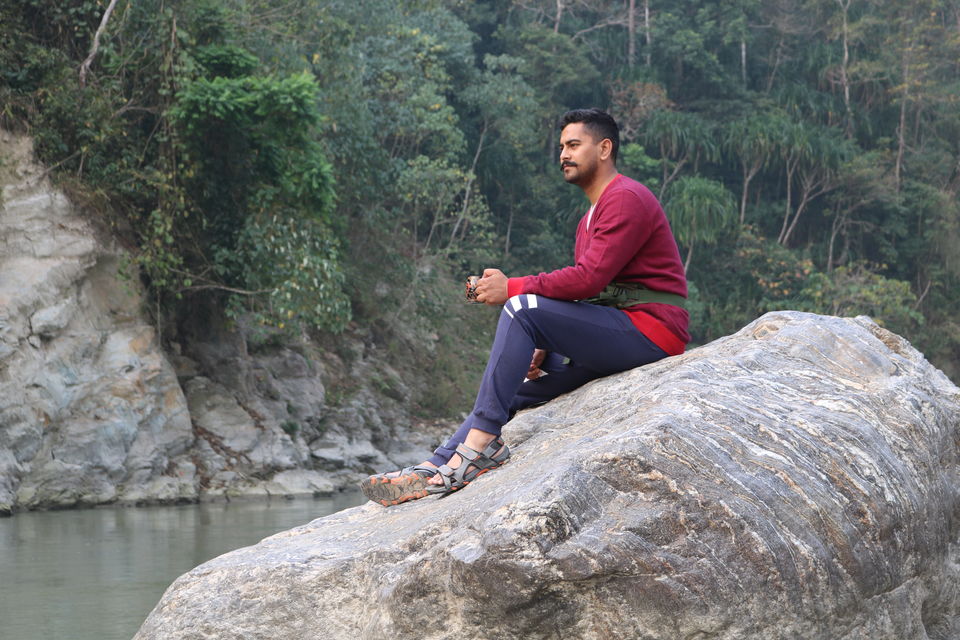 Kitam Bird Sanctuary in the Indian State of Sikkim is absolutely a paradise for bird lovers and nature enthusiasts. Surrounded with thick vegetation of shrub Sal-chair and pine forests, Kitam is the natural habitat of more than 200 species of birds and vibrant butterflies. Situated at an elevation of 1200 ft to 3000 ft, Kitam is an ideal off beat destination for those who wants to stay away from the hustle and bustle of city life for a couple of days and rejuvenate their souls.
Our journey ( me and my better half's) started post a sumptuous breakfast from Hakimpara, Siliguri. The owner of the only homestay at Kitam Mrs Savitri had sent a local cab to fetch us from home. The local chap Tej Kumar Chettri was an amazing character to hang around with. He was not only our cab driver but also an enthusiastic guide who spoke a ton about the local life, food, flora and fauna, Angling and many other facets while cruising us through the scenic road journey.
The journey was almost of four hours but the splendid view outside the window is bound to keep you captive and amazed throughout. Tourists can also enjoy a plate of hot momos or a masala maggi or thukpa somewhere in the road side stalls. Me and my better half were in a mission to capture the plethora of bird species residing in Kitam Bird Sanctuary. So, my photography will revolve around the same in this Blog.
At around 1300 hr we reached our homestay just to experience a gala welcome by Mrs Savitri and her aged mother in law. It was indeed a heart touching experience.
Once you enter the rooms of homestay, it's a complete cozy feeling. All wooden decor with spic and spine set up the room was our abode for next two days. Sharing a photograph of the same.
The next most important thing which comes in the mind of tourists is the cuisine that is served. Well at Kitam it's all about being grounded and making connections with Mother Nature. The cuisine served in the homestay is cooked from the fresh vegetables being farmed right behind the homestay. If you want to enjoy perfect nepali cuisine there's no better chef than the owner herself. From Churpi to Rai saag and raeta one must enjoy the authenticity in the food served. Please don't expect burgers and kfc chicken out there. You may get disappointed then.
Day 1 ended with a bit of birding at the garden of the homestay which itself offers an amazing view of the mountain ranges and will soothe your soul with the cool breeze and the melodious calls of birds. Day 2 was packed with activities, so we decided to roll down on to the comfortable beds a bit early than usual as we badly needed a good night sleep.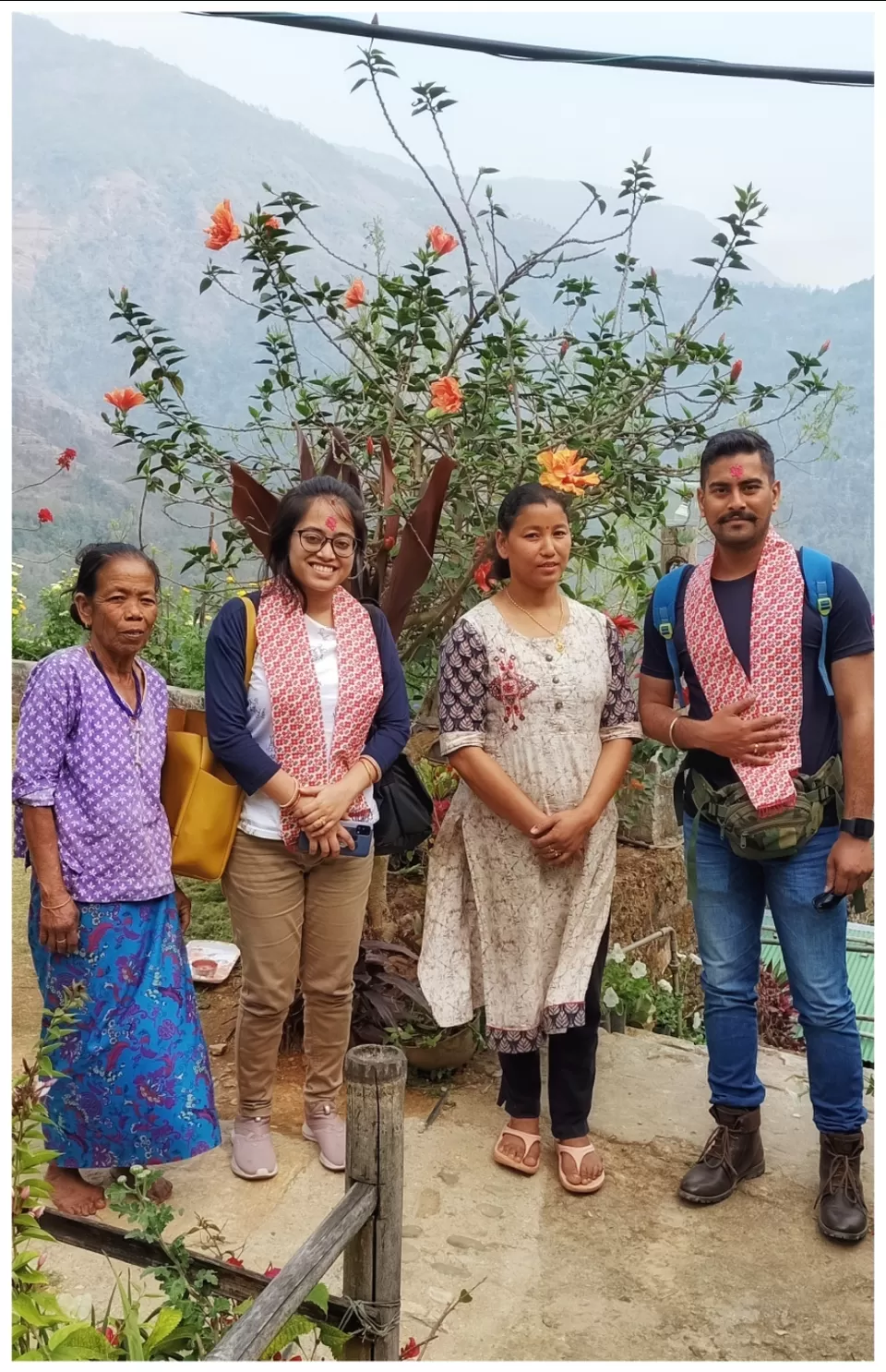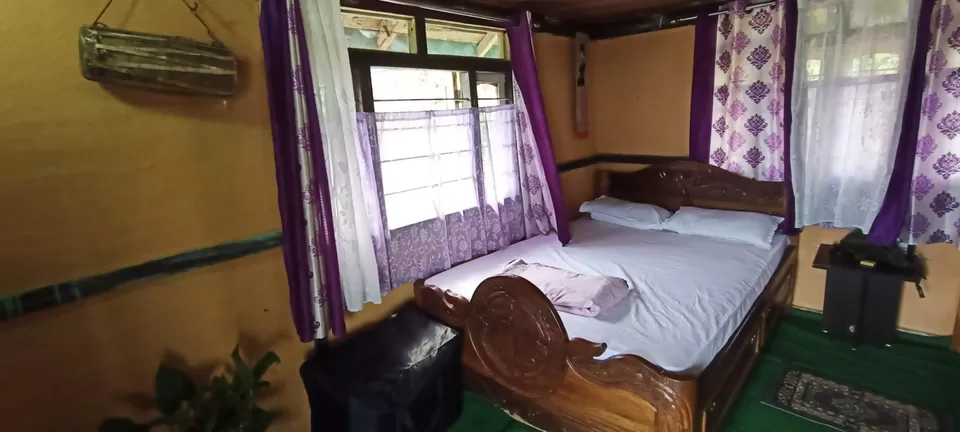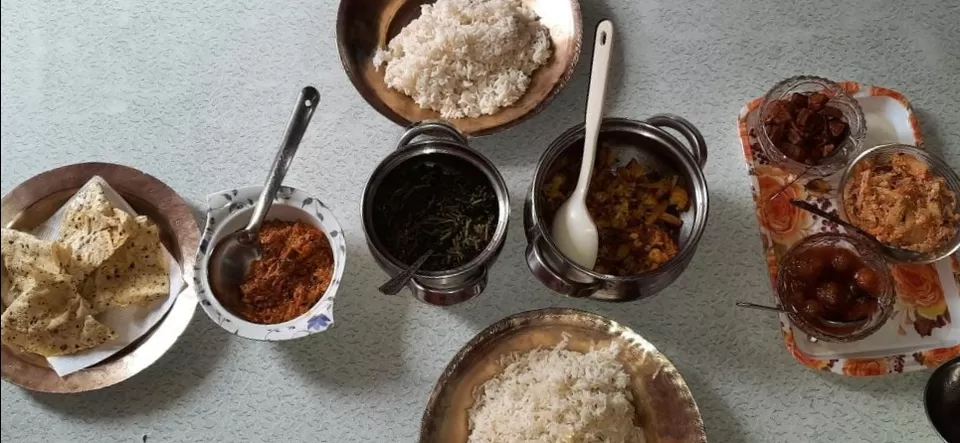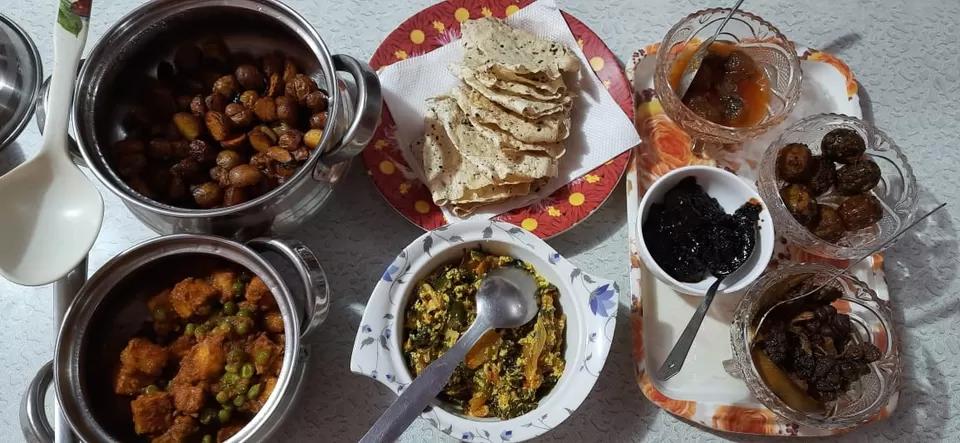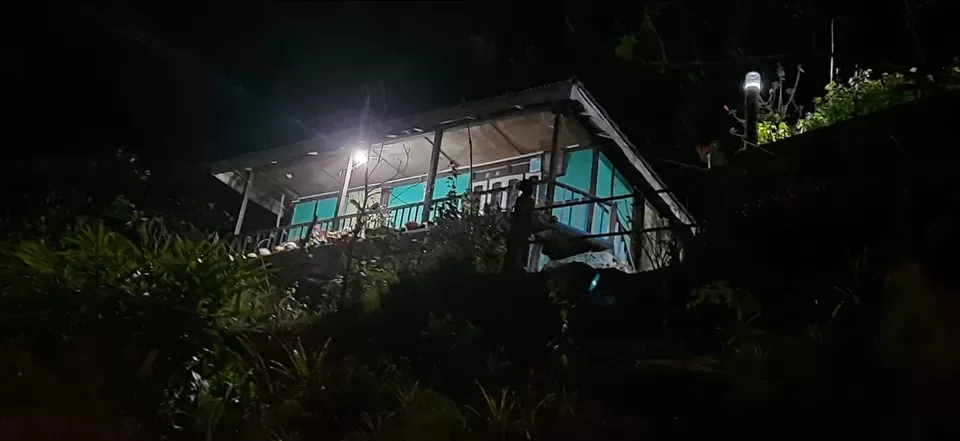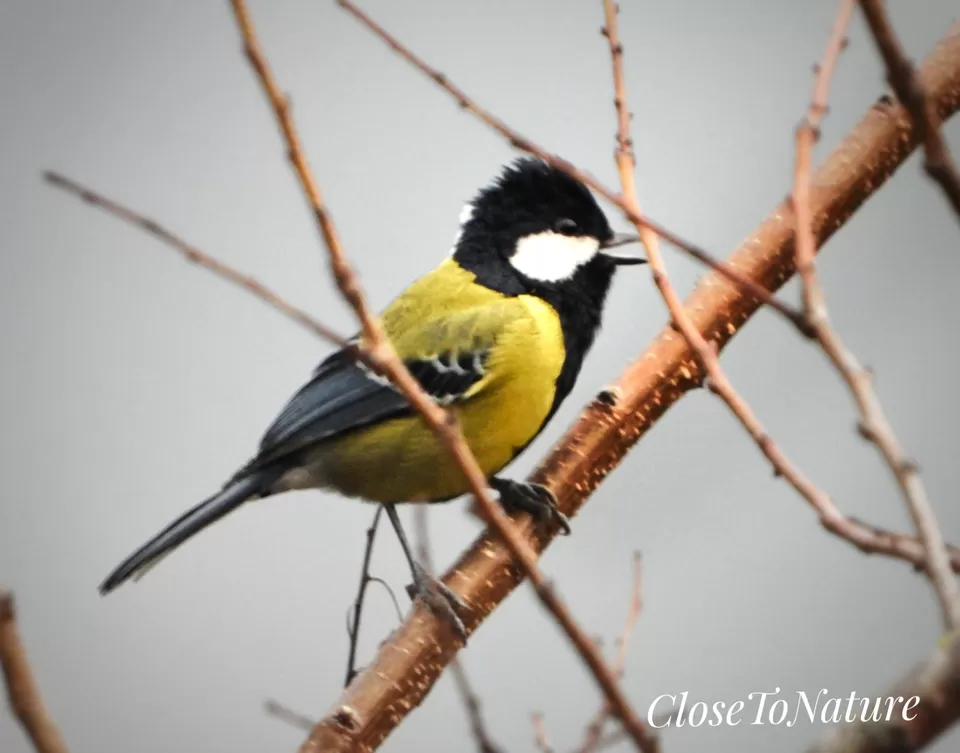 Day 2 started pretty early at around 0600h but a bit late if you wish to venture the early morning feeding time of birds. So, we managed to wake up earlier on Day 3. After a heavy breakfast and hot tea we headed for a day long birding trek along the jungle trail. Our final destination or halt was the bank of river Rangeet. Our guide for the day was Mr Yogen who is the best known birding guide in the region and working with Govt of Sikkim in awarenese and educational programs.
Mr Yogen had in depth knowledge about the geographical peculiarities of the area, the jungle trails, sweet spots for spotting birds and kept us busy with important information and wonderful stories throughout the route. Meanwhile our cab driver Tej, whom I used to call Tej Bahadur, was on his way with a flask of hot tea and snacks to the bank of Rangeet. After a treck and birding of almost 5 hrs we reached down for a halt. In between we had a small maggi break though. Day 2 ended with a visit to the nearby market. Approximately 2 km from the homestay the market was buzzing with local people. The market is small yet adequate for the residents of Kitam. We quickly filled our bags with the local pickle and chocolates. Visitors can either take a cab or can do a bit of evening walk to reach the market. I can assure you that you won't regret. Sharing few captures of Day 2.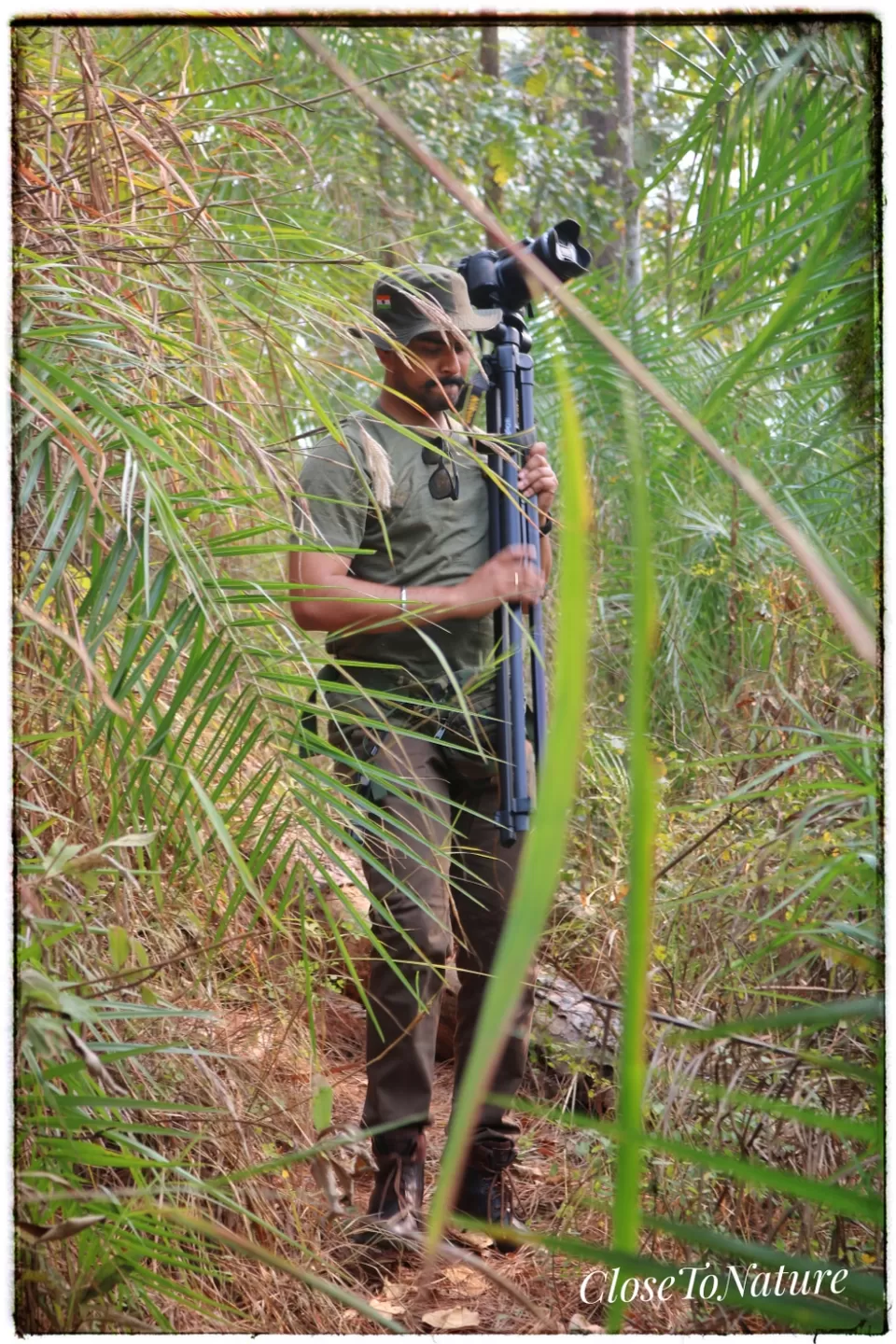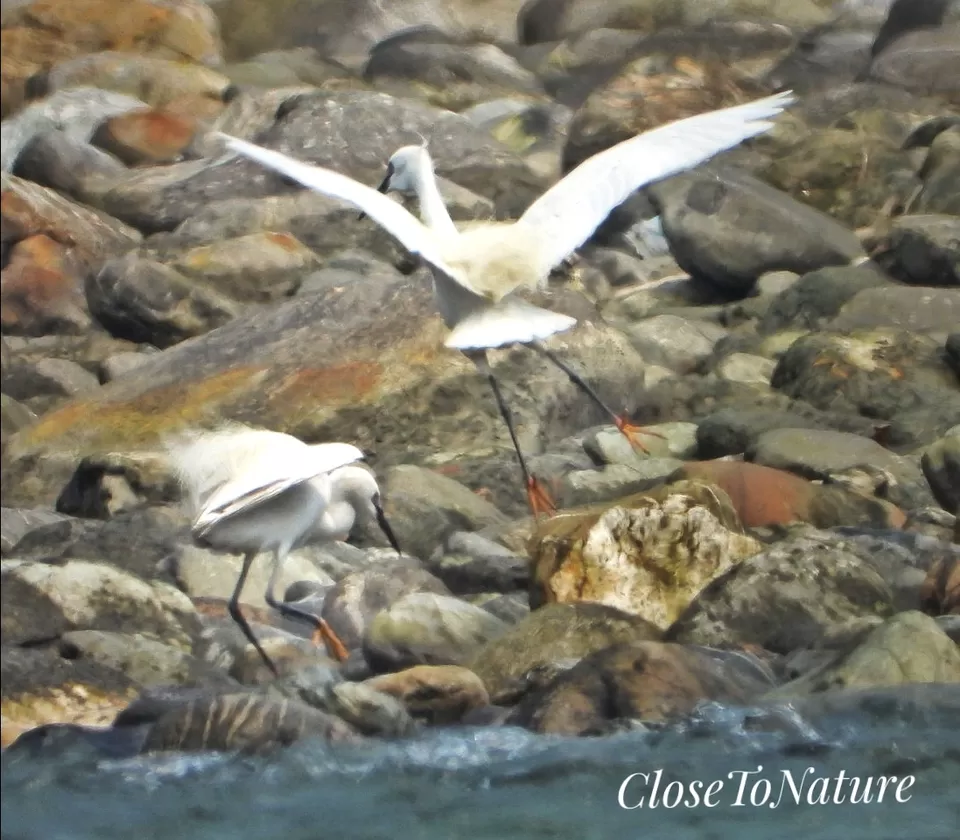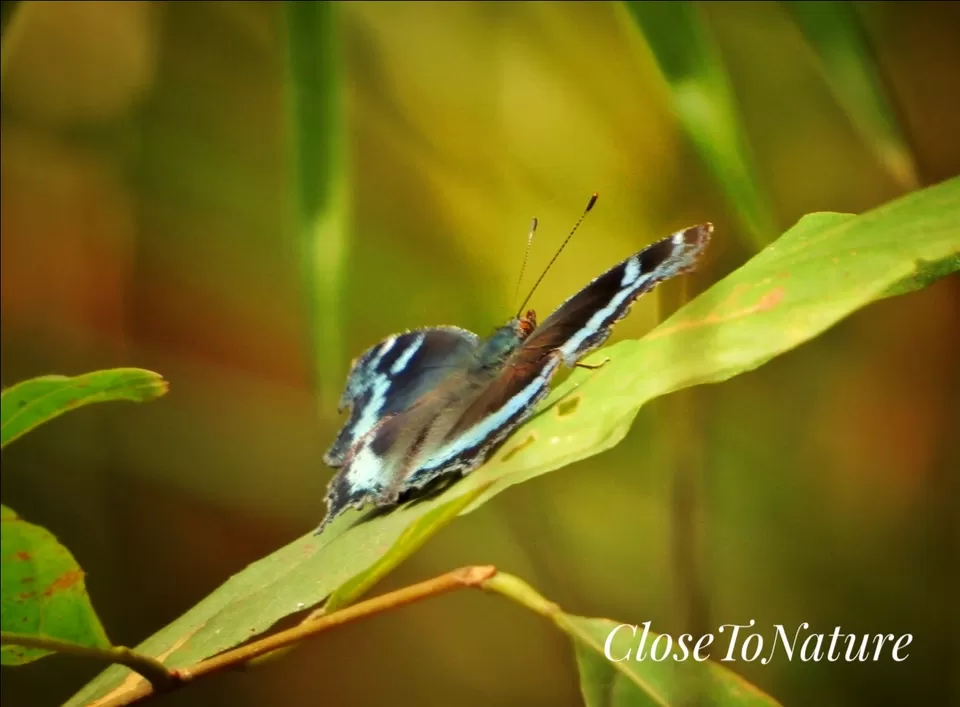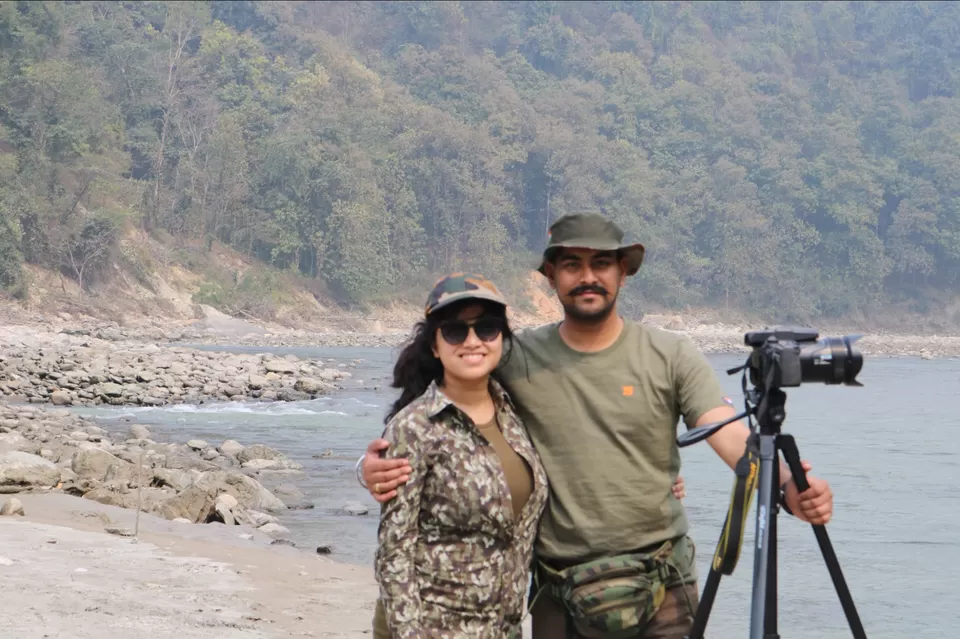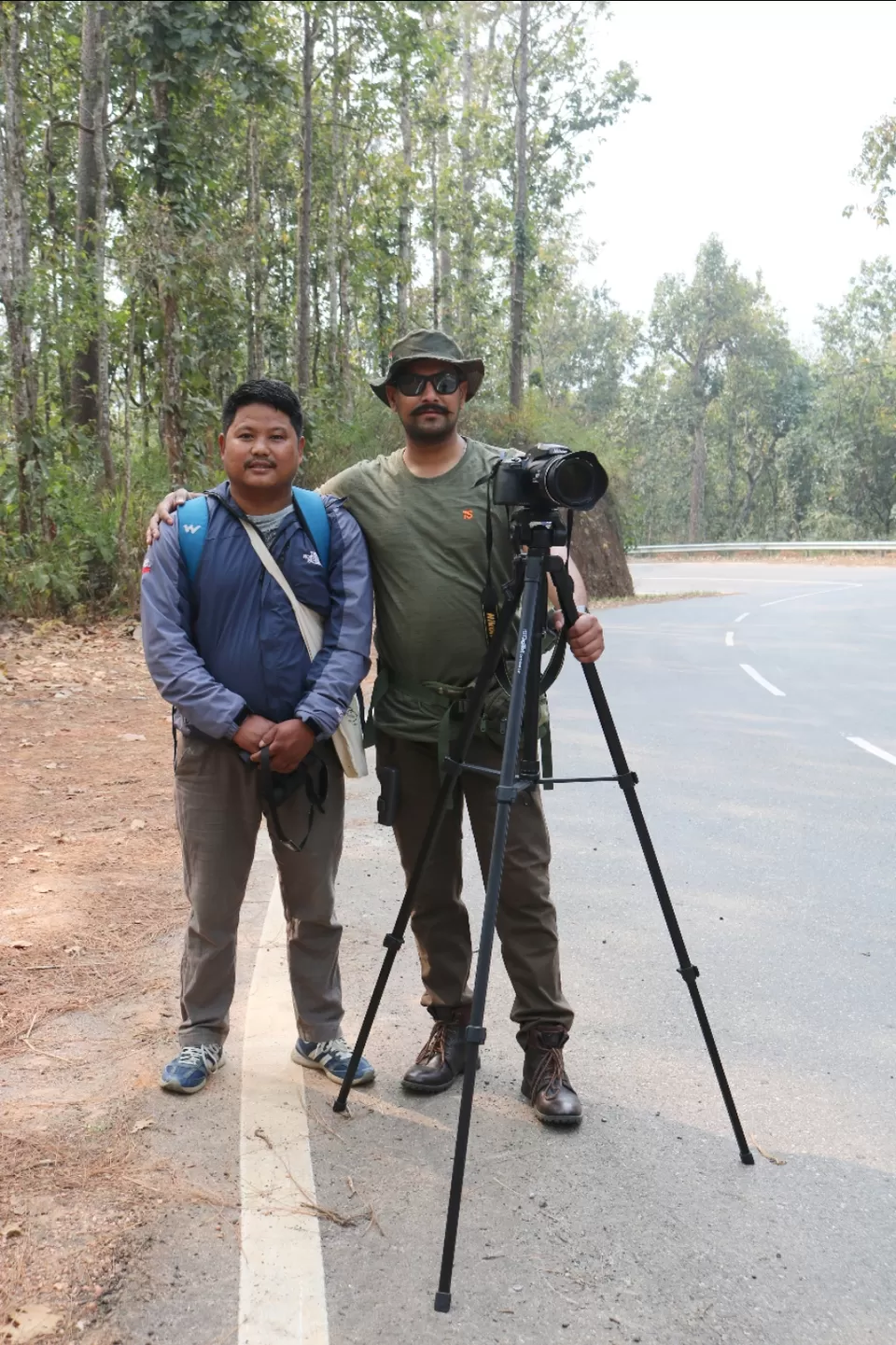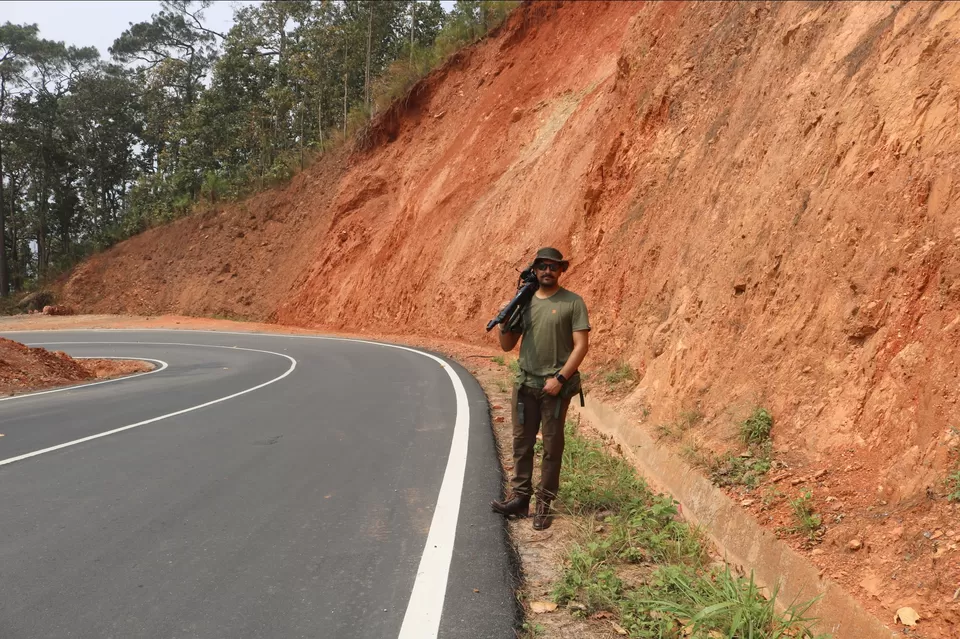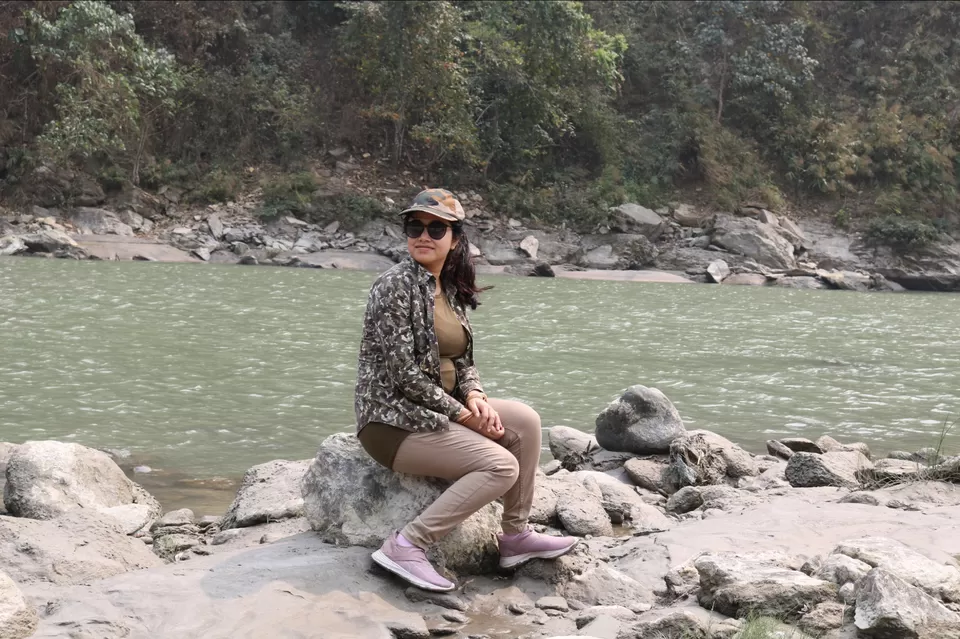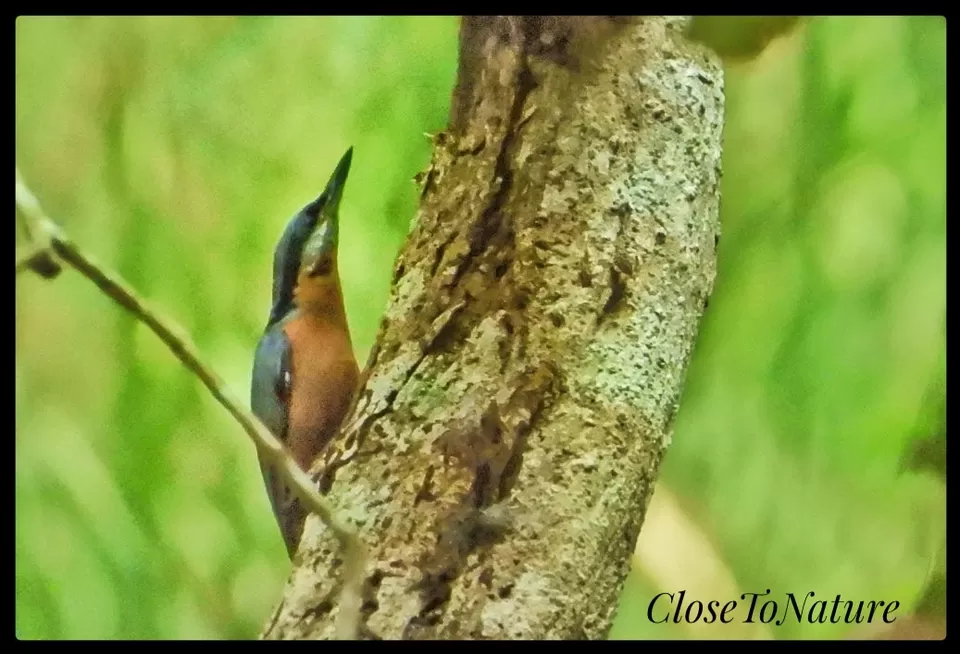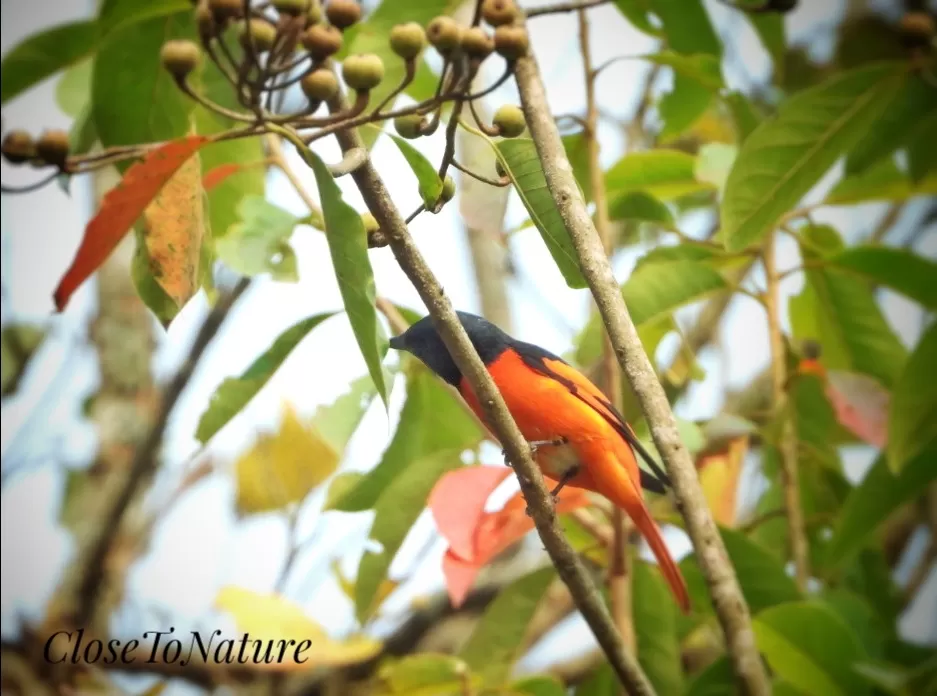 Day 3 started even more early. Plan was to do the sighting straight at the bank of river Rangeet during the morning feeding time of birds. We reached our sight at around 0630 am. On day 3 we had a younger guide and spotter named Sandeep. He was equally brilliant and well mannered. Being new in the field he was carrying his Bird encyclopaedia aswell. We did capture a few good shots. Sharing pictures below. We returned to our Homestay at around 10 am as our check out was due at 11 am. We quickly packed our staff, did breakfast and checked out. Before heading back for Siliguri we had a short visit to Temi Tea Garden which was approximately 40 km from our homestay. The plush green tea garden surrounded by the mighty snow capped peaks marked the end of our beautiful journey just the way we wanted. At this moment when I am sharing this blog I have already started planning my next trip to Kitam. Thank you and Happy traveling 😃