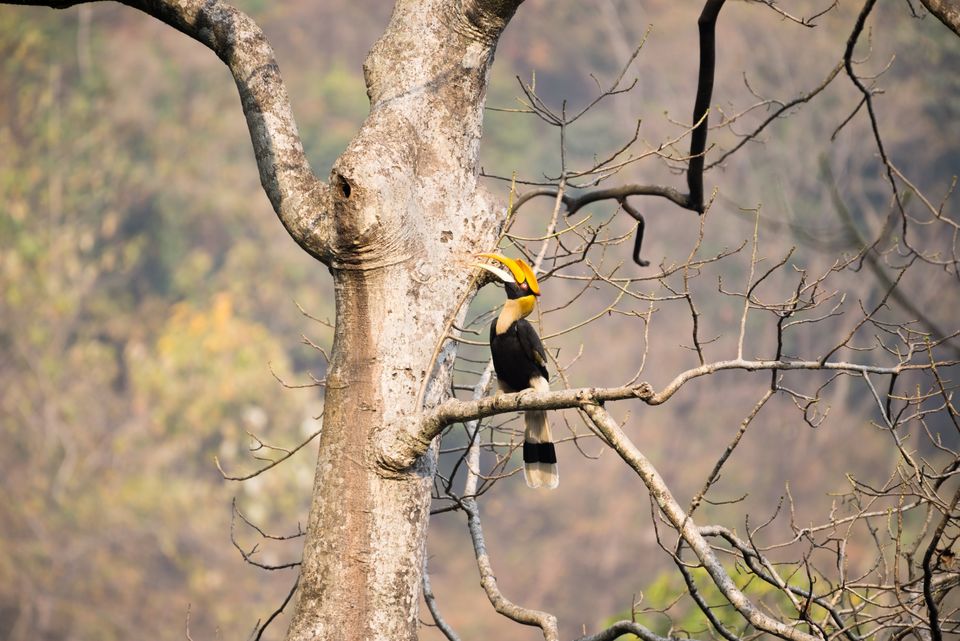 This time me and my brother thought of a quick getaway in the weekend. The first place that struck was latpanchar and after a few discussions we zeroed it down. Next was to book train tickets, but with no luck we decided to go by Volvo buses. After this we called Mr Padam Gurung who runs a beautiful homestay in the place. All arranged we were ready to move. The plan was we would start on thursday night, reach Siliguri on Friday morning, a car was arranged which would drop us in Latpanchar and return back on Sunday.
Friday morning - our bus was right on time around 7 in the morning, and as we reached Siliguri, a cab arranged by Mr Gurung was waiting for us to drop us in Latpanchar. A 2 hours drive from Siliguri to Latpanchar. The surrounding was enough to make us mesmerized but the road condition was not good enough. On the way, you may see some birds perching around. For us, a giant Himalayan squirrel was lazily sitting at a branch welcoming us. As we approached the destination, suddenly our car stopped and the driver showed us a pair of hornbills sitting at a branch. The pair made our day but our wish was building up.
On reaching our homestay, we were merrily welcomed and our host guided for the iternary for the rest of the day. After settling in our room, a delicious lunch was waiting and a bird guide was arranged who would accompany us for the afternoon session.
Though not much was accomplished, but we were still happy as we saw the star attractions the hornbills in the morning. With the setting of the sun we ended the day with a good snack and an equally sumptuous dinner.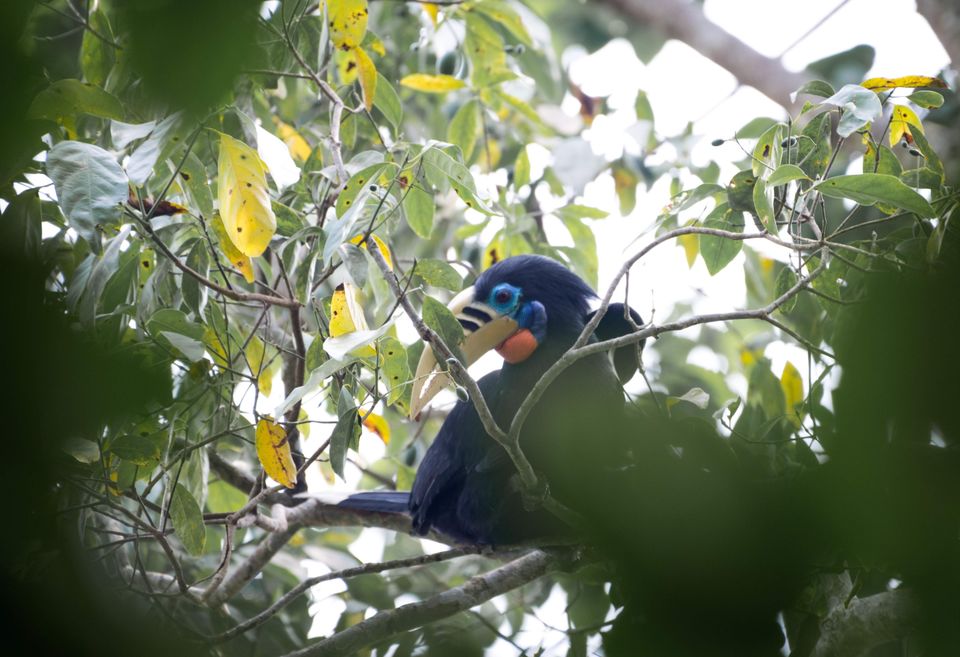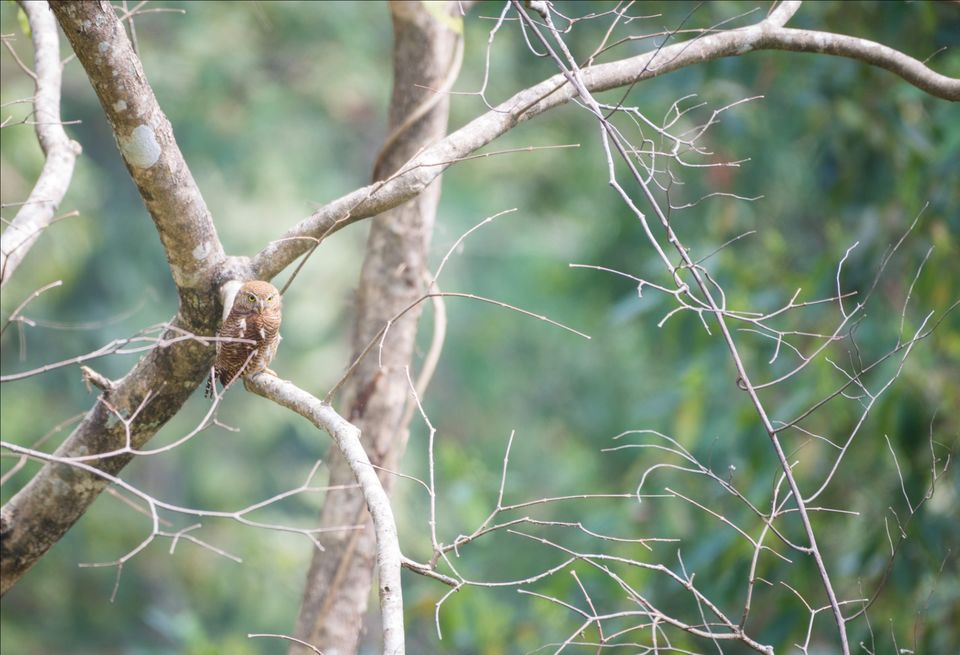 I was awaken with the singing of a blue whistling thrush nearby. As I got from my bed, and reached the balcony, I noted that it was still dark and the sun was about to come, the lights were having a silhoutte effect and the backdrop was majestic Himalayas. The sun rise from latpanchar was worth giving a shot. By 6.30 am our guide had reached and we went for birding in the nearby area, kalajhor, mws, and nursery area. The birding tour ended by 12 pm and we saw Himalayan tit, nuthatch, blue throated barbet, minivet, rufous hornbill, Himalayan bulbuls and few other. At our homestay a delicious lunch was waiting. As we gulped the afternoon trip was planned in MWs(Mahananda wildlife sanctuary). Though we could not spot much in the area and the day ended.
This was our last day in latpanchar. After doing a little birding in the morning we had our lunch early and left for Siliguri via Rongtong. Rongtong is also a famous as was told. Saw some beautiful indian hornbills and reached Siliguri by evening. We boarded our bus for Kolkata and the journey ended with a good note.