When planning a trip to Singapore, one normally looks forward to the captivating modern architecture at Marina Bay, shopping at Orchard Road, clicking a selfie with the Merlion, a fun evening at Clarke Quay or an adventure-filled weekend at Sentosa coupled with a tour of Universal Studios, Singapore. For some, these experiences extend to exploring the streets of Chinatown or Little India especially for the history and culture buffs. However, most visitors aren't quite aware of the wealth of natural beauty hidden amongst the little offshore islands around the country.
For anyone wanting to go beyond the urban jungle and tall buildings of Singapore to spend a quiet day, here's a list of the country's lesser-known islands:
Pulau Ubin
Located off the northeast shore of Singapore, Pulau Ubin is a must-visit if you want to take a peek into Singapore's past and immerse yourself in its natural surroundings. Remnants of the country's rich history, the kampongs (traditional huts) here are the last that you'll find in the country. The Chek Jawa wetland located on the southeastern tip of Pulau Ubin is a treasure trove of biodiversity and one of Singapore's richest eco-system of diverse wildlife. Full of hiking and cycling trails, campsites and ponds for fishing, Pulau Ubin is a nature lover's paradise that remains hidden from tourists' eyes.
How to reach:
The island is a 10-minute bumboat ride from the Changi Point Ferry Terminal.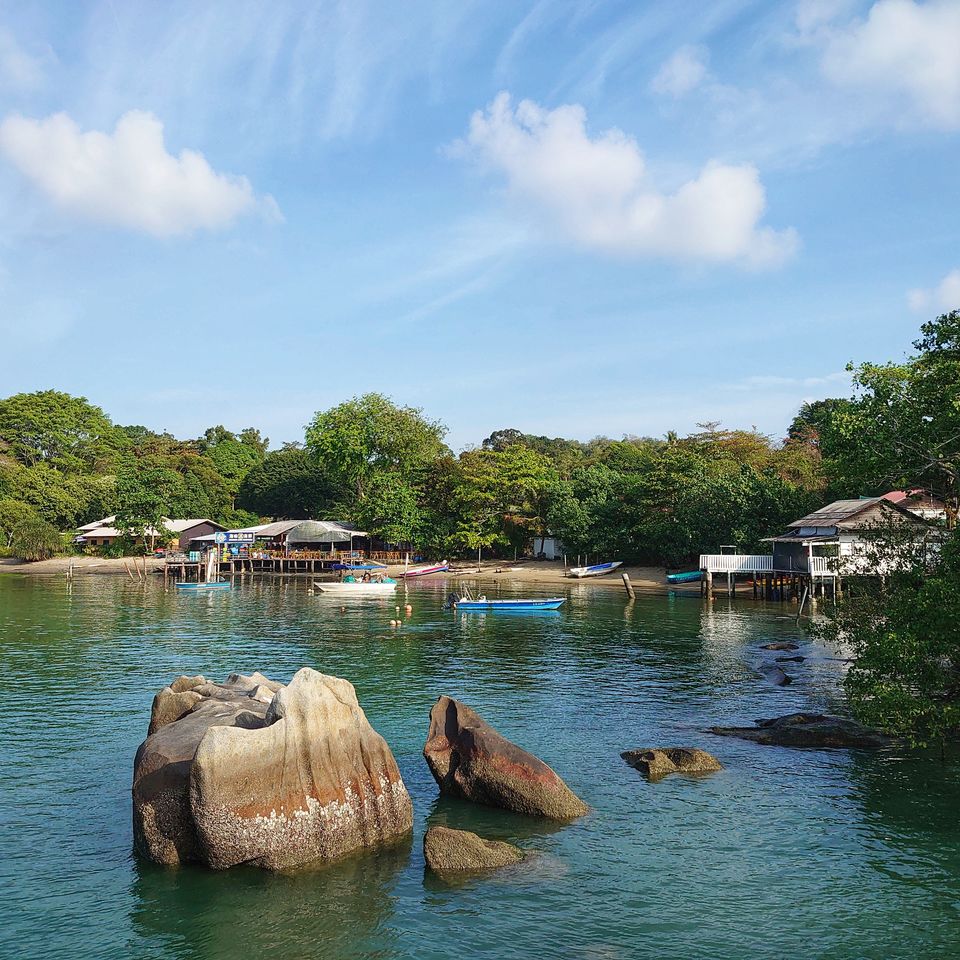 Coney Island
Connected by a couple of 500-metre-long bridges from the mainland, a weekend hike in Coney Island guarantees an experience like no other! A haven for birders and nature lovers, the island is home to 80 different species of birds along with many other types of wild creatures nestled in its coastal forests, mangroves and casuarina groves. You could cycle on the 2.5-kilometre-long Coney Island Park Connector, or access the beach at select pockets. Make sure you carry your own food and water to stay hydrated.
How to reach:
The island can be reached from Punggol Point Park via a 500-metre-long walk along the promenade towards the island's west entrance.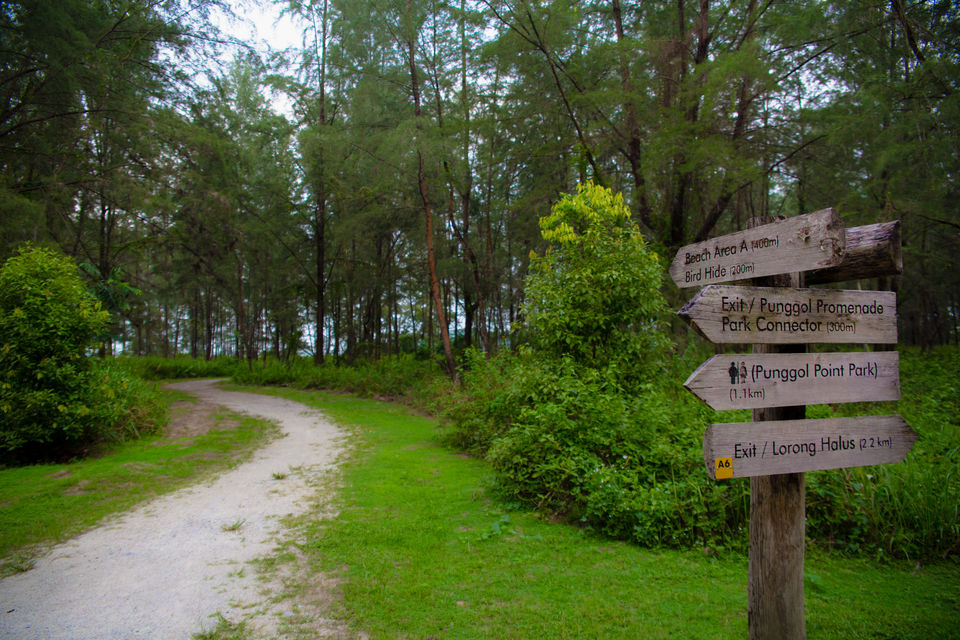 St. John's Island
When someone talks about the Southern Islands of Singapore, St. John's Island is the first one that comes to mind. The island is a popular day trip from the mainland, where you can head for a picnic on the beach. On St. John's Island (SJI), you shouldn't miss the SJI National Marine Laboratory if you're keen on a lesson on the marine biodiversity of Singapore. If this doesn't interest you, just go for a swim in the sea or walk further down to the Lazarus Island beach.
In the Southern Islands, SJI is the only place where you can stay overnight. The SJI Lodge provides basic accommodation and can be booked on the Singapore Land Authority's website.
For a more relaxed way to explore all the Southern Islands, it is a good idea to stay overnight at the SJI Lodge, and then visit Kusu Island and Sisters' Islands the next day. There are no food stalls on any of the Southern Islands so you need to plan your refreshments accordingly. Getting to the Southern Islands will soon be a breeze from the most popular island resort of Sentosa with its new ferry jetty at Sentosa Cove Village soon to be start services by December 2021.
How to reach:
Ferry services to St. John's Island are available from the Marina South Pier. The same ferry connects both SJI and Kusu Islands, and operates between 9.00 am and 6.00 pm.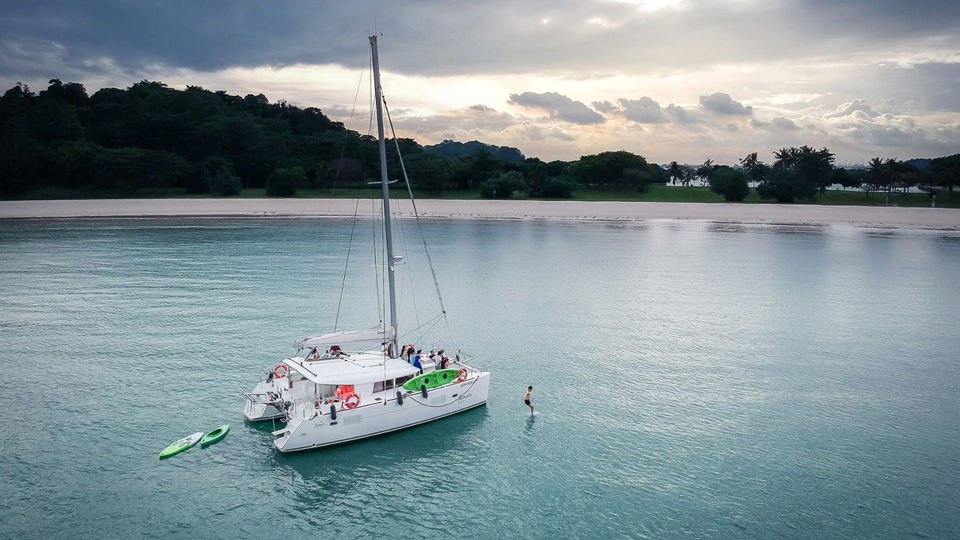 Lazarus and Seringat Islands
Imagine soaking up the tropical sun on pristine white-sand beaches lining a turquoise blue lagoon, swimming in the clear waters of the sea or strolling around the perimeter of the island – sounds straight out of a dream, right? You can experience this for real at Lazarus Island beach. Don't forget to take some time out for Seringat Island which is an extension of Lazarus Island, and is perfect for taking a leisurely stroll along the waterfront.
How to reach:
Lazarus Island is a 15-minute walk from St. John's Island connected via a causeway. Seringat Island is in fact an extension of Lazarus islands and is just a stroll further down from Lazarus Island.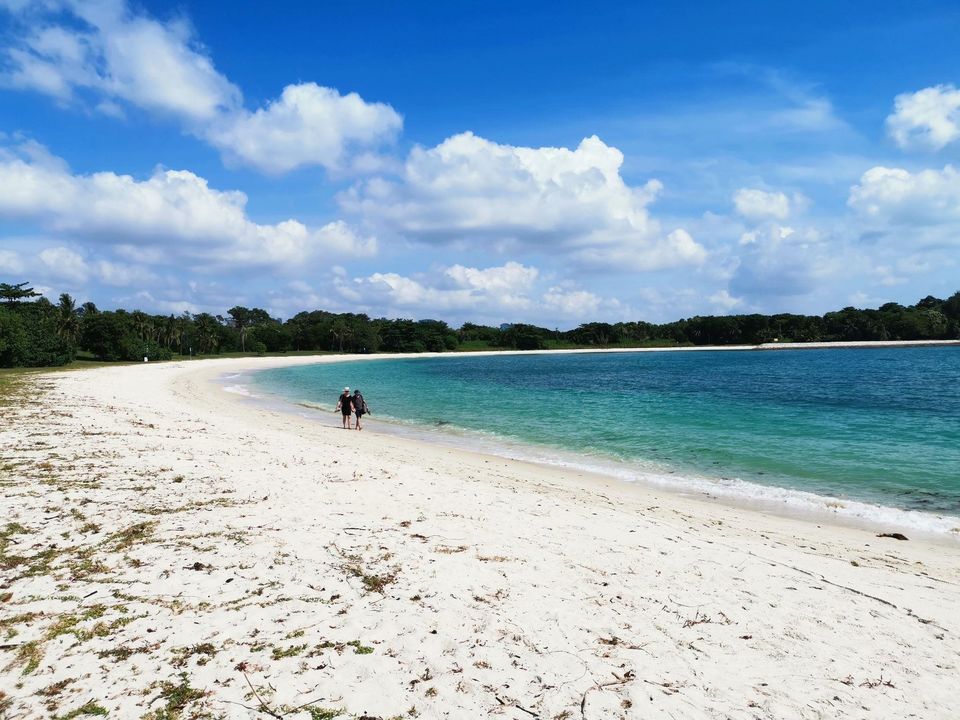 Kusu Island
A stone's throw away from St. John's, lies one of the two most famous Southern Islands, the Kusu Island. Also known as 'Tortoise Island' owing to a mythical tale in which a giant tortoise rescued two sailors from drowning, the island has a tortoise and turtle sanctuary and is home to several hundred of these reptiles. Popular among the faithful, Kusu Island houses the Chinese Da Bogong temple close to the pier and a small hilltop shrine dedicated to Malay saints. If you want to chill in the waters, the two lagoons lining the island are ideal for a swim.
How to reach:
Ferry services to Kusu Island are available from the Marina South Pier. The cost of the ferry from Marina South Pier to St. John's and Kusu Island is SGD 15 (around Rs 820). The same ferry connects the mainland to these two smaller islands.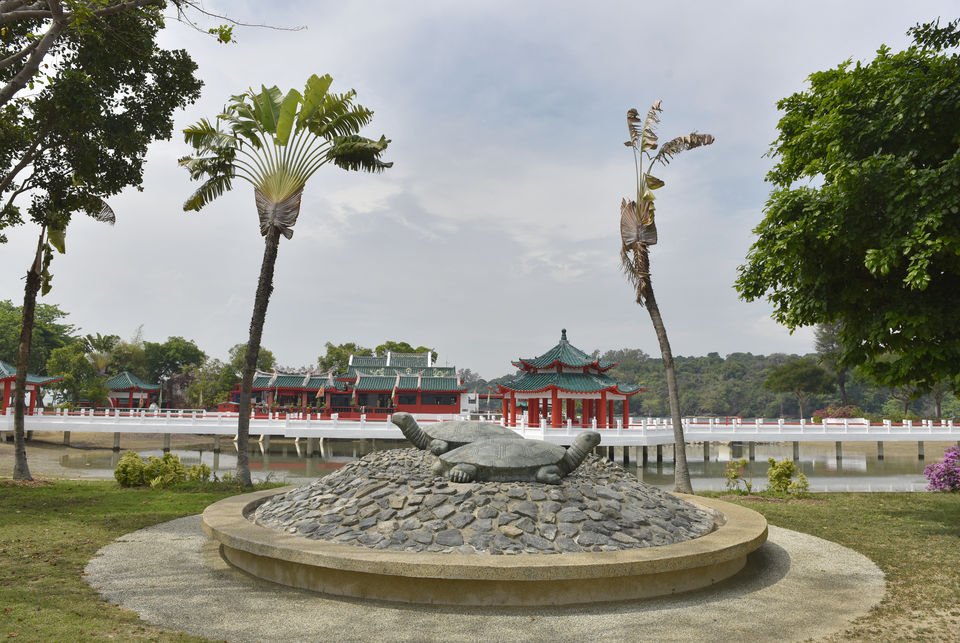 Sisters' Islands
The most pristine and undisturbed of the Southern Islands are the Sisters' Islands, a little off SJI and Kusu Island. The Sisters' Islands are said to be named after a folk tale about two sisters who drowned at sea, in the very spot that the islands are today. The Small Sister Island and its surrounding reefs is a designated Marine Park and hence not open to the public. However, the Big Sister Island can be visited by the ferry that connects the mainland to the Southern Islands. The waters around the Big Sister Island are great for swimming, snorkelling or for an intertidal walk during low tide.
How to reach:
On weekends and public holidays, the ferry that connects Marina South Pier with St. John's and Kusu islands further plies to Sisters' Islands at no extra cost. However, till October 2021, the ferry services have been temporarily discontinued for jetty repair work at the Sisters' Islands.
With such treasure troves of natural beauty, ecological diversity, places to relax and pockets to rejuvenate after a tough week, which of these islands will be on your itinerary on your next trip to Singapore?
In association with Singapore Tourism Board.
Discover more about Singapore on Instagram and Facebook.
Ready to travel for free? Earn credits and redeem them on Tripoto's weekend getaways, hotel stays, and vacation packages!
Follow Tripoto on Telegram to get early access to top travel stories every day.