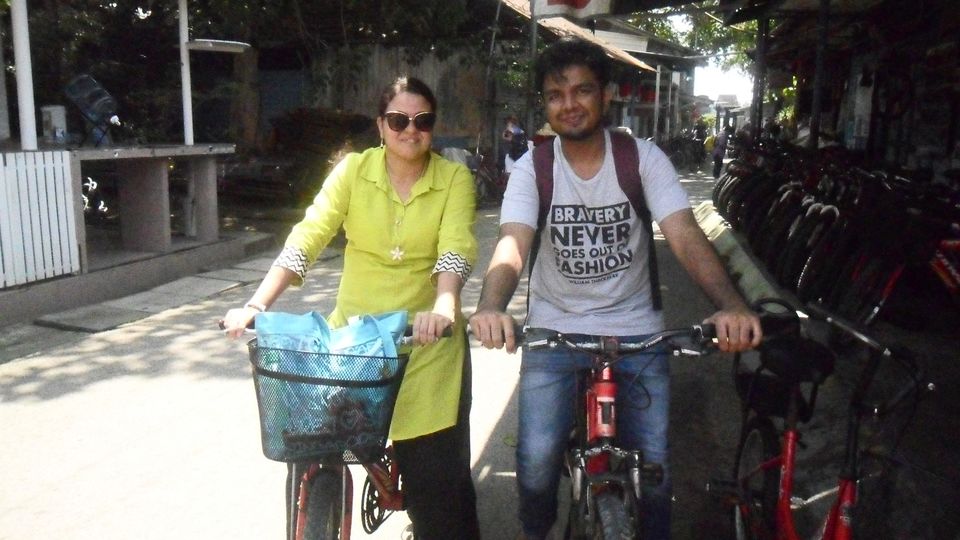 It happened on day 8 of my 10-day long Singapore trip. I was enjoying a peaceful loneliness for the last few days roaming solo in the streets of Singapore. From visiting the musuems and art galleries to other attractions in and around Singapore, I totally exhausted the list of must-visit places in Singapore.
I wanted to see the forests and natural habitats of Singapore. That's when I came across a blog about a small island called Pulau Ubin by one of the travel bloggers I follow. I decided to try and visit the place.
I jumped into one restaurant to another around Little India to enquire about this place. I found few tips in Google; yet I am a person who believe in the words of the locals. They will guide you better. And of course I follow my instincts as well!
I learnt that the journey from Little India to this place will be a bit long and it might be difficult to roam around in this island alone. The receptionist at one of the hotels said that she is from Changi village and I need to reach changi village to catch a ferry to Pulau Ubin. I boarded the Line-23 bus to Safra tampines from the Farrer Park Bus stop in Little India as she adviced. It is a 1hr journey so I sat at the top of the double decker bus and was lost in thoughts of how I will be able to manage such a long journey all alone.
Just when I was lost in my own virtual world, I heard a voice from behind "Hi Akka". I was startled for a minute because I thought the upper deck was completely empty. The boy approached me with a smile. After a few minutes of chitchats I told him that I am heading to pulau ubin. That's when he promptly volunteered that he had been to the place and would help me get there. He told me that he is studying in Singapore.
He was totally enjoying my presence and never missed to tell me how he missed his family and told me that I looked a little bit like his mom. As we reached the ferry station he didn't even allow me to take tickets. He volunteered for everything; from getting tickets to buying juice bottles and snacks he paid for everything. I told him I will give my share but he insisted that he will do it.
As we entered pulau ubin, I felt this is certainly not Singapore! There were no manicured gardens, but fresh and green tropical plants and trees on either side of pristine cycling pathways. No vehicles or plastics were to be seen. We hired cycles and started our journey.
We visited the butterfly hill and made our way to pauka hill. It was a wonderful cycling experience. Roads were pristine and the sights, completely outstanding. If you want to get lost in the beauty of rustic Singapore, then this is the place. There is nothing but greenery around here. We stopped in a nearby coconut farm where a farmer offered us tender coconuts and few fruits. We munched on it and again started cycling back to the entrance. He made sure I didn't get tired; he promptly asked me if I need juices or anything and made sure I'm not dehydrated.
The whole forest area was so secluded and we saw very few people. He made sure I didn't feel awkward in his presence so he constantly kept telling me dont worry akka keep cycling and he went in front and allowed me to follow him. Up the hill when I was struggling to peddle he waited patiently with a smile. We peddled our way into thick forests and along the bridges that connected the forests.
Most of the pics remained in his cellphone and I had a very few with me. He accompaned me till the same bus stop from where I started the journey. After that he took another bus and left. That's when I realised we didn't share our contact numbers to each other. We lost touch; but these memories stay unerased..
Here goes few pics from my old camera(sorry for the poor quality) Our best pics are hidden in our memories. Somewhere I wish he comes across these pics and we get in touch...
Route:
Little India - line23 Safra tampines - line 59 to changi village.
From here as you cross the road follow the directions that lead to changi point ferry terminal. There are frequent ferries to Pulau Ubin from here. Adult $5 to and fro. Cycles hire for half day $4
There were no signs of Pulau Ubin within the city when I travelled. You can ask the locals for Changi ferry terminal.
#kindnessMatters
#Singapore
#PulauUbin
#Islandgetaways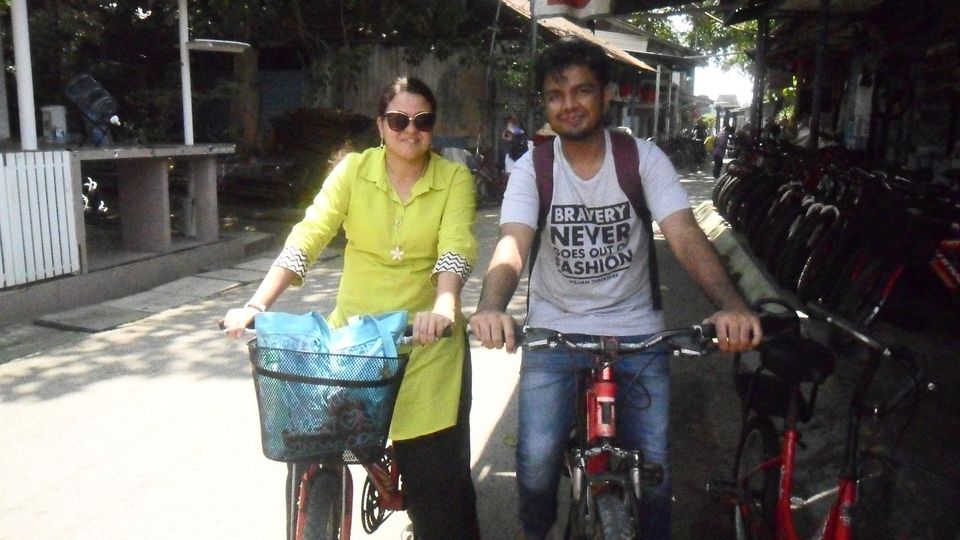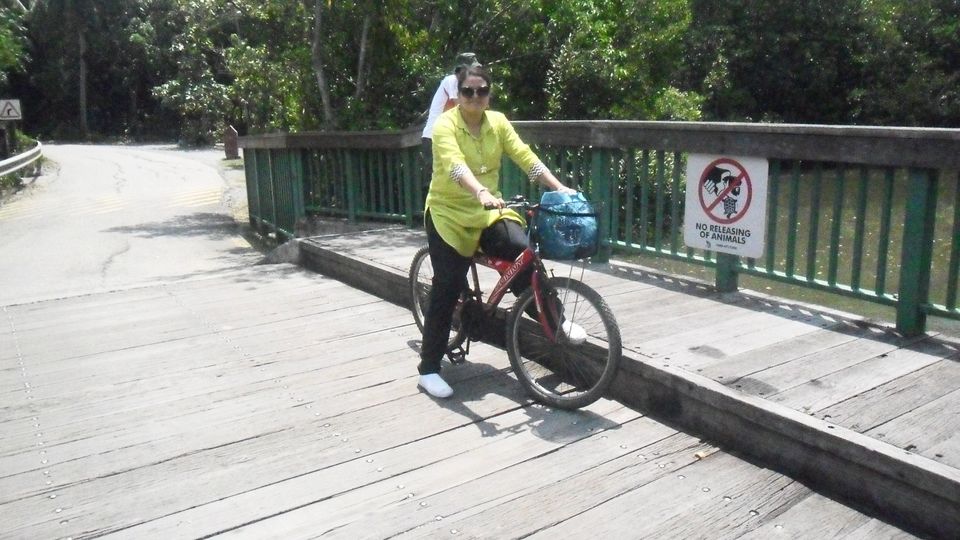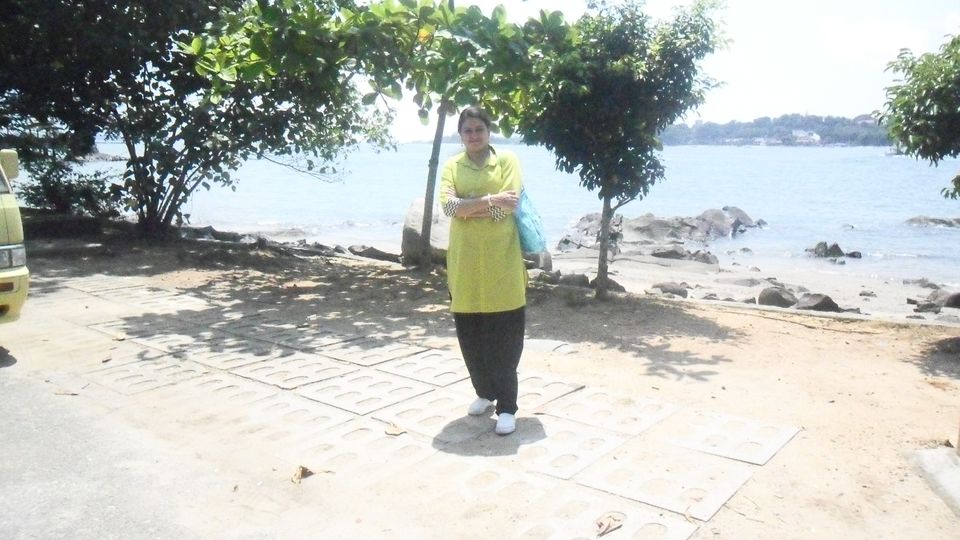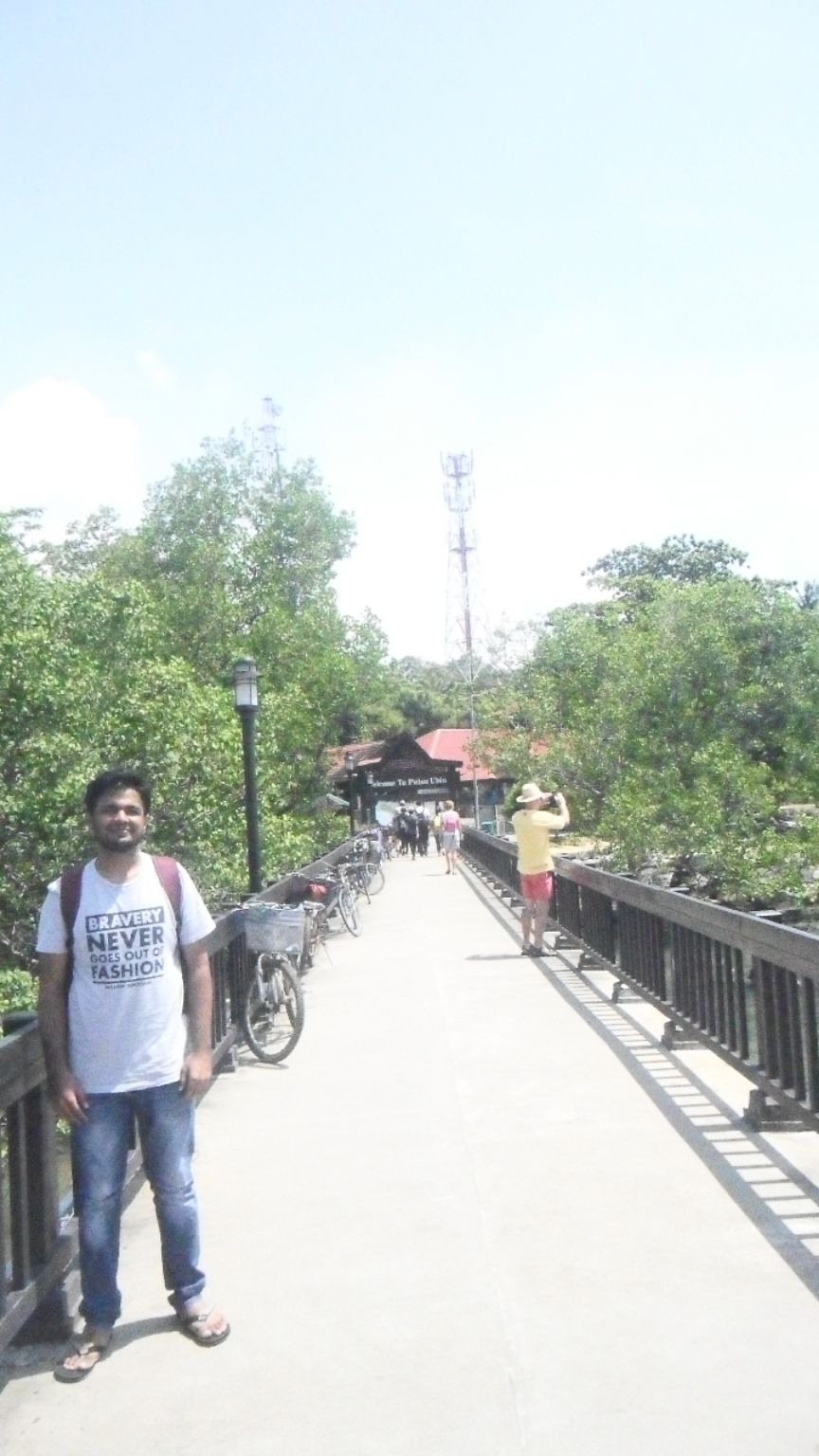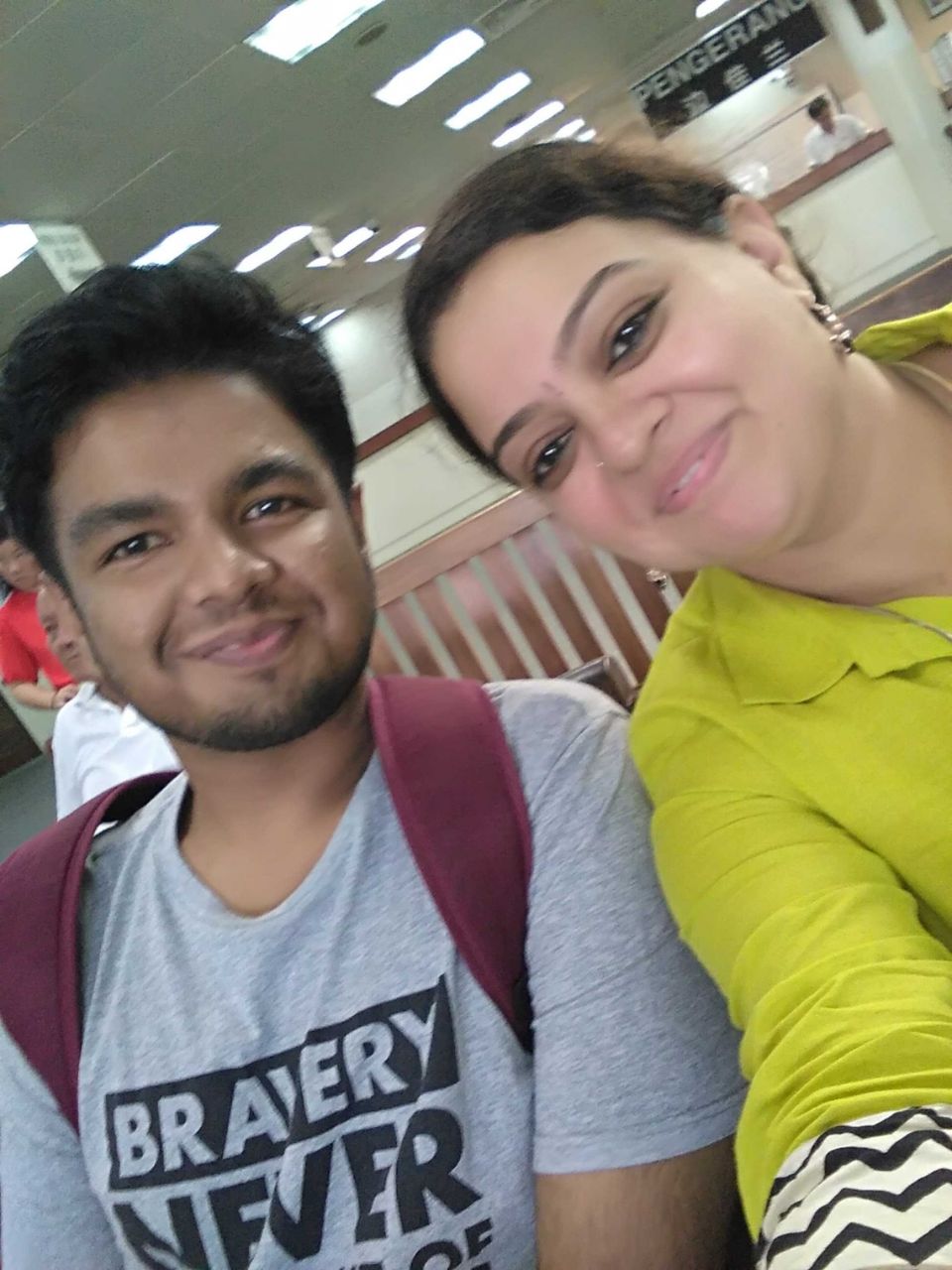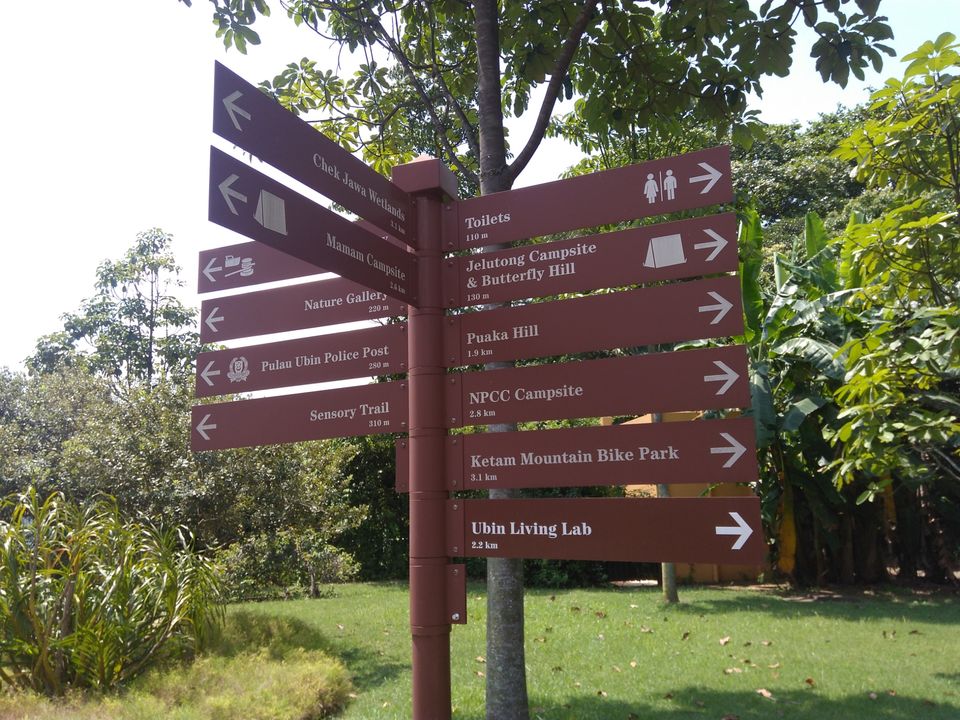 Frequent searches leading to this page:-
Singapore and Malaysia package, Singapore tour packages from Mumbai, Singapore Malaysia tour packages 5 days, Singapore tour package with cruise, Singapore family tour package with airfare, Singapore Malaysia tour package with cruise