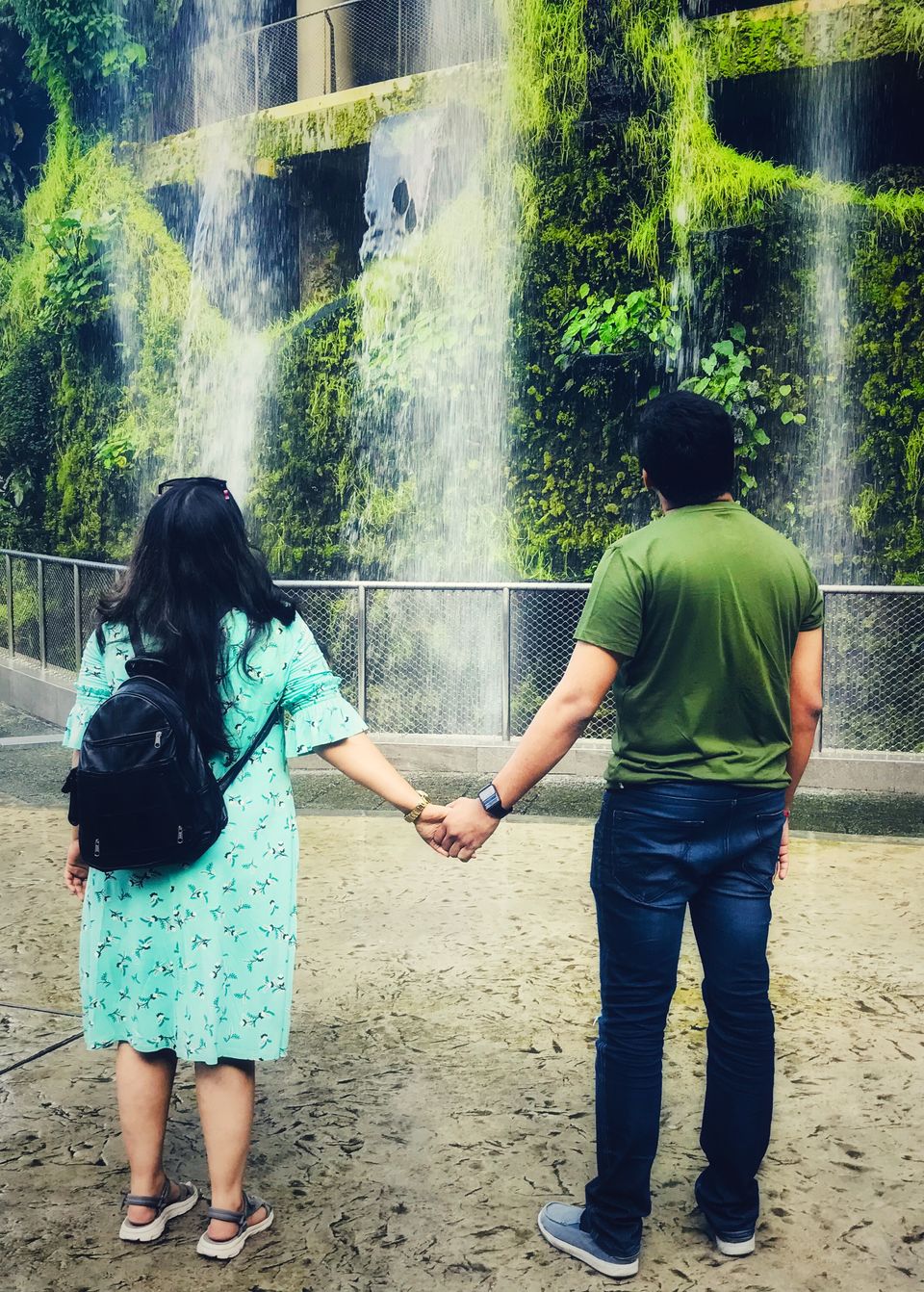 It is often said that Singapore is one of the most beautiful countries of the world. Fairly so, our short trip to the beautiful island was not only amazing but it left us with a sense of love and gratitude for the country and it's people.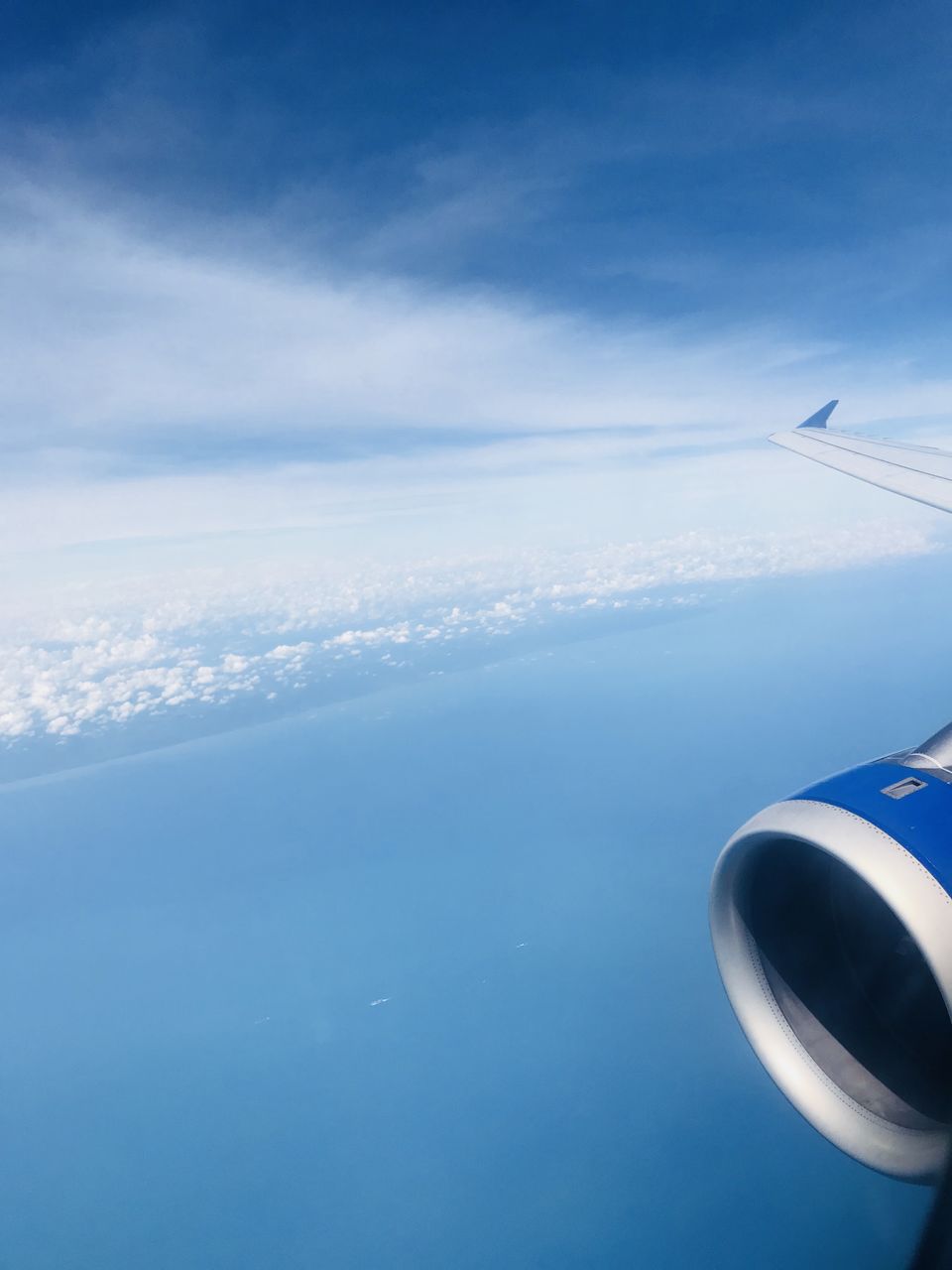 Singapore flashes several attractions and this short piece of read would make you learn about quick day plans if you plan a trip to this country!
Landing at Changi Airport
Day 1
Arrive in SG around the same time when you can check in at your hotel. Travellers from India can pick up a Jet Airways or an Indigo Airlines flight from all major airports in the country. We prefer Jet Airways the most.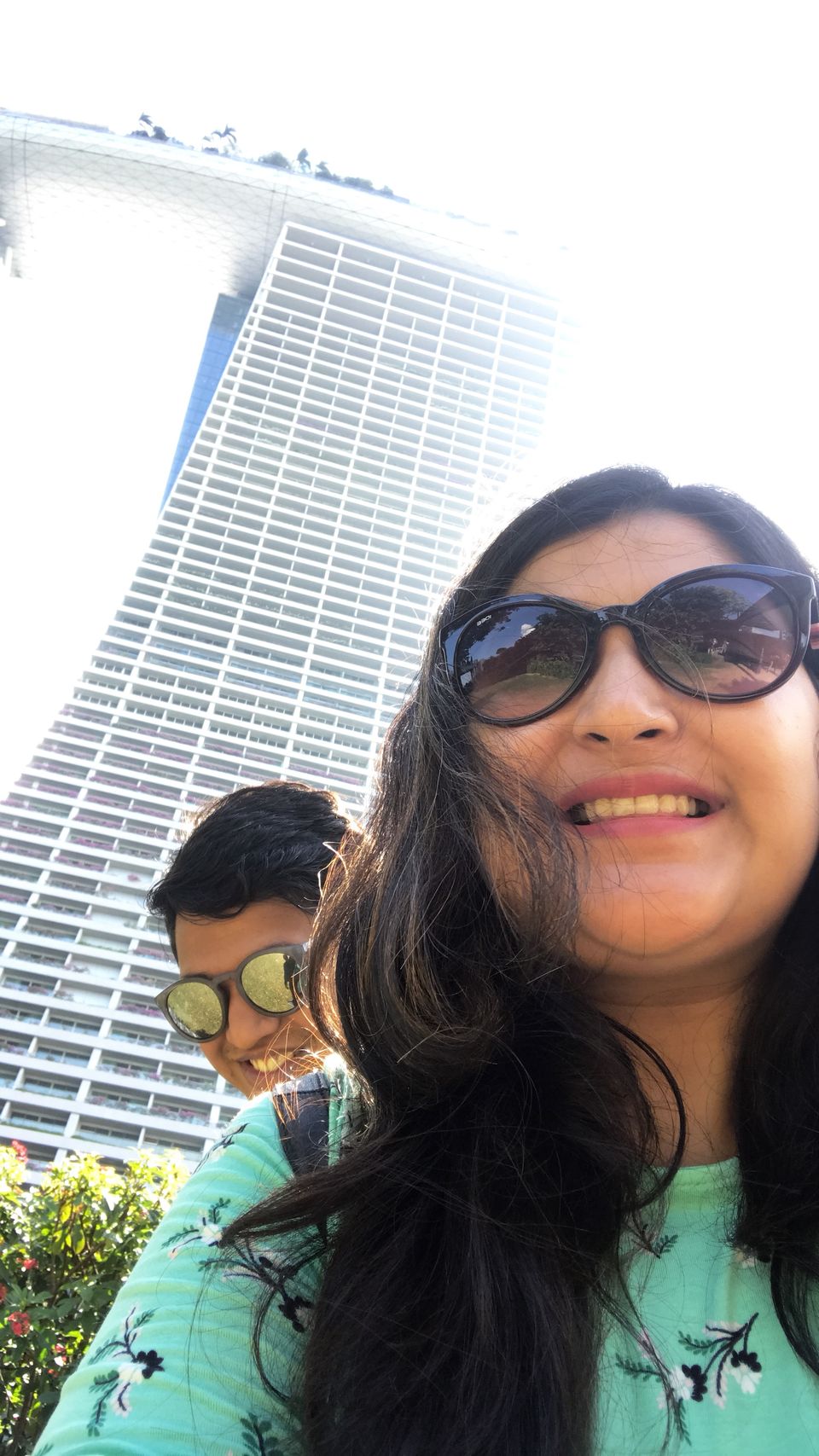 At the Marina Bay Sands
You can head to the Marina Bay Sands for the rest of the day. Explore the building – shopping area, casino, food plaza & shop from several luxurious brands at the MBS.
You can even enjoy the club at MBS and have fun with your partner.
Since you will be tired from journey and would have a heavy day next day, you can opt to end this day a little early.
Day 2
The Universal Studios Singapore is a must visit! You will be able to take one of the most exhilarating rides and enjoy with many characters.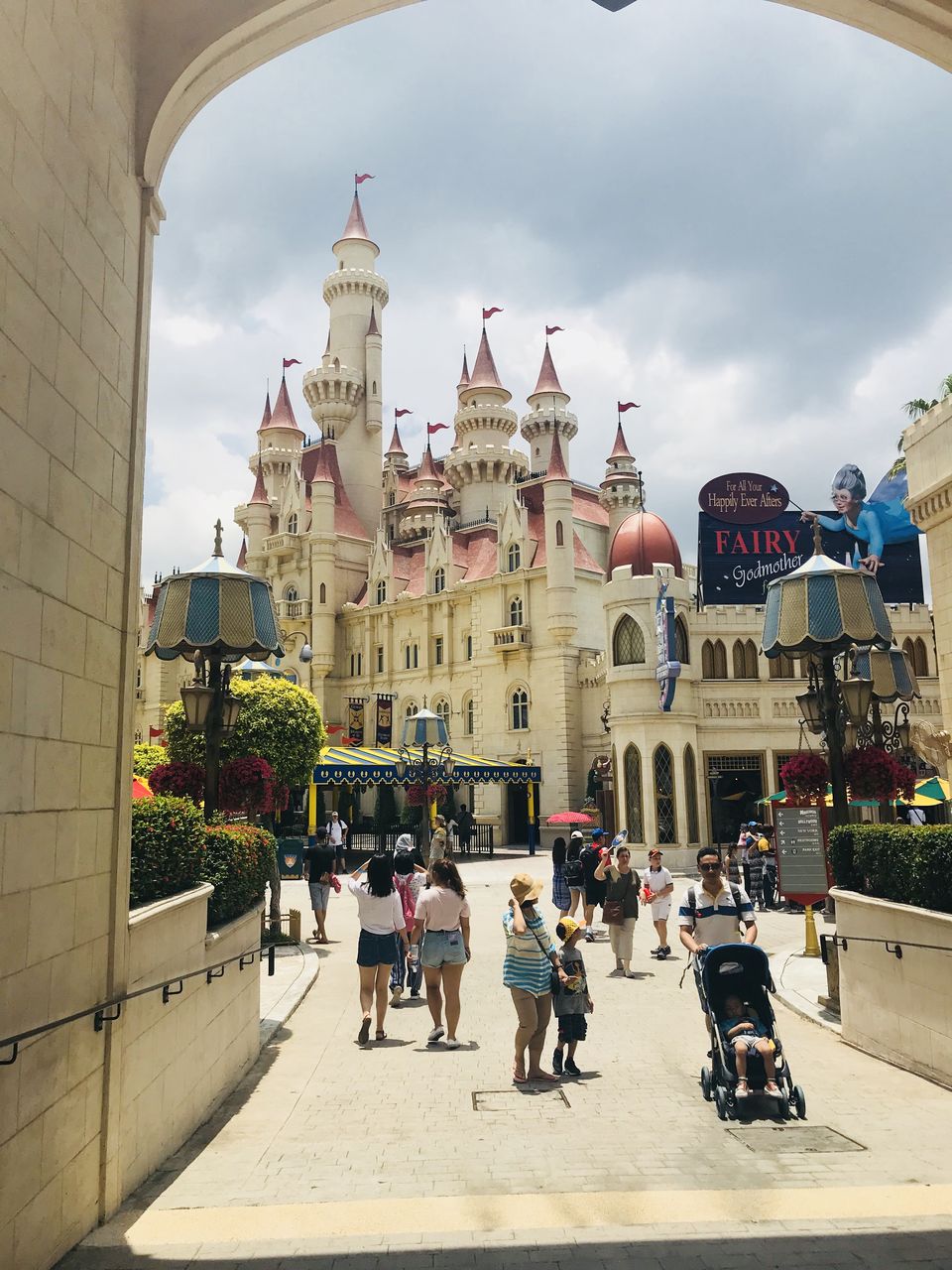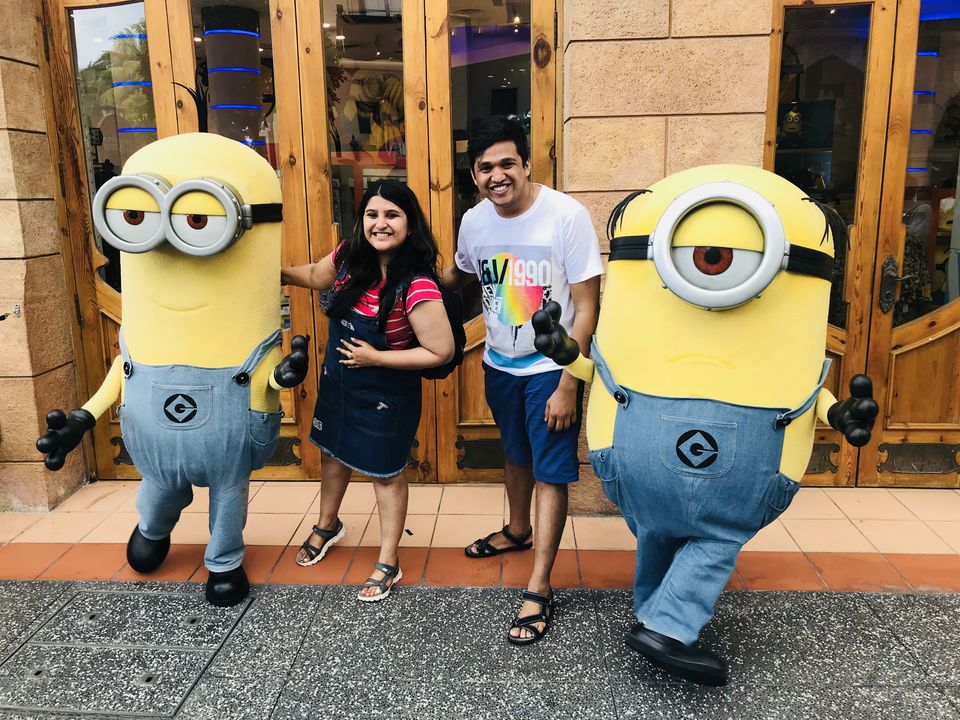 Meet Minions everyday twice at Hollywood plaza.
Don't miss a chance to enjoy at the Human & Clyon Roller coasters! They would look scary at once but I am sure they would give you the best of experiences.
Day 3
Gardens by the Bay houses several attractions – the Flower Dome and the Cloud Forest being two of those. Both these places would make you marvel at human potential and nature's magnificence.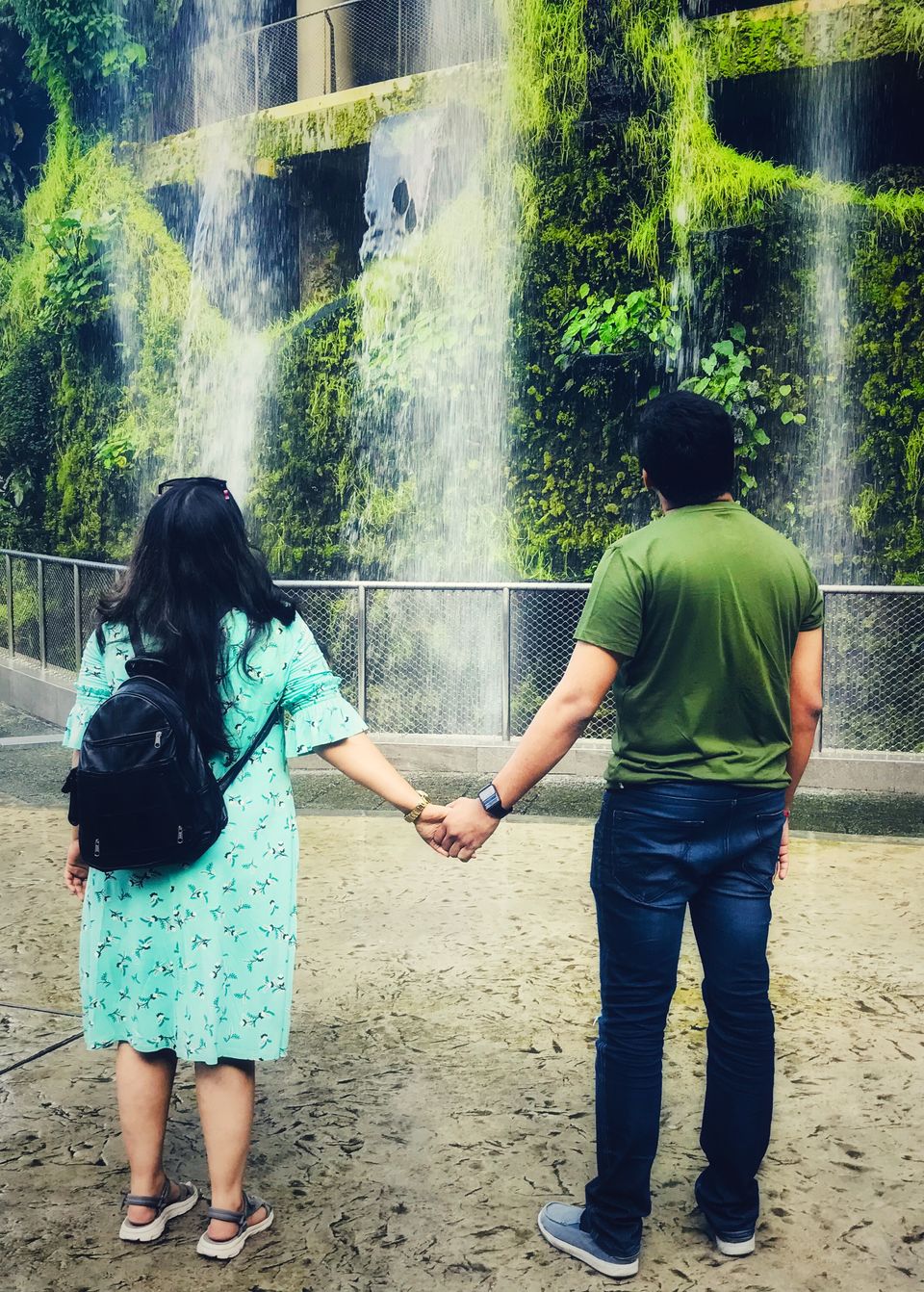 At the Cloud Forest
You will be able to experience some of the most beautiful flowers and floral species at both these locations and the experience would stay with you forever.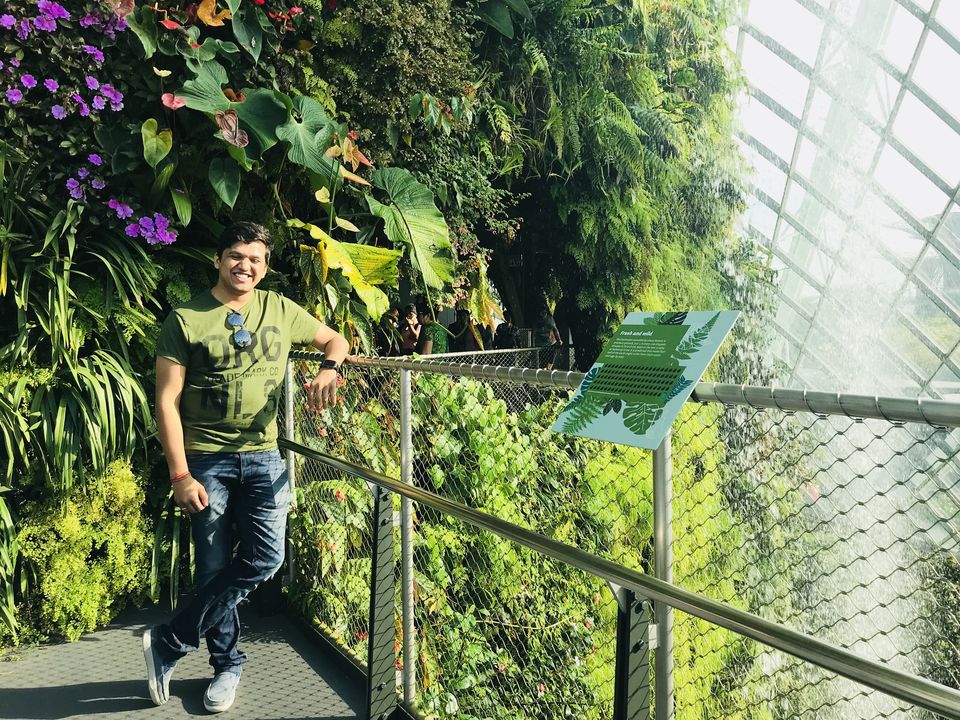 Take a walk down at the Cloud Forest
Lots of photo opportunities are there at the Gardens by the Bay so don't miss a chance to carry your cameras!
Day 4
One of the most beautiful things about Singaporians is that they take immense care of their biodiversity. The Jurong Bird Park is full of marvellous birds and flying species and will leave you stunned.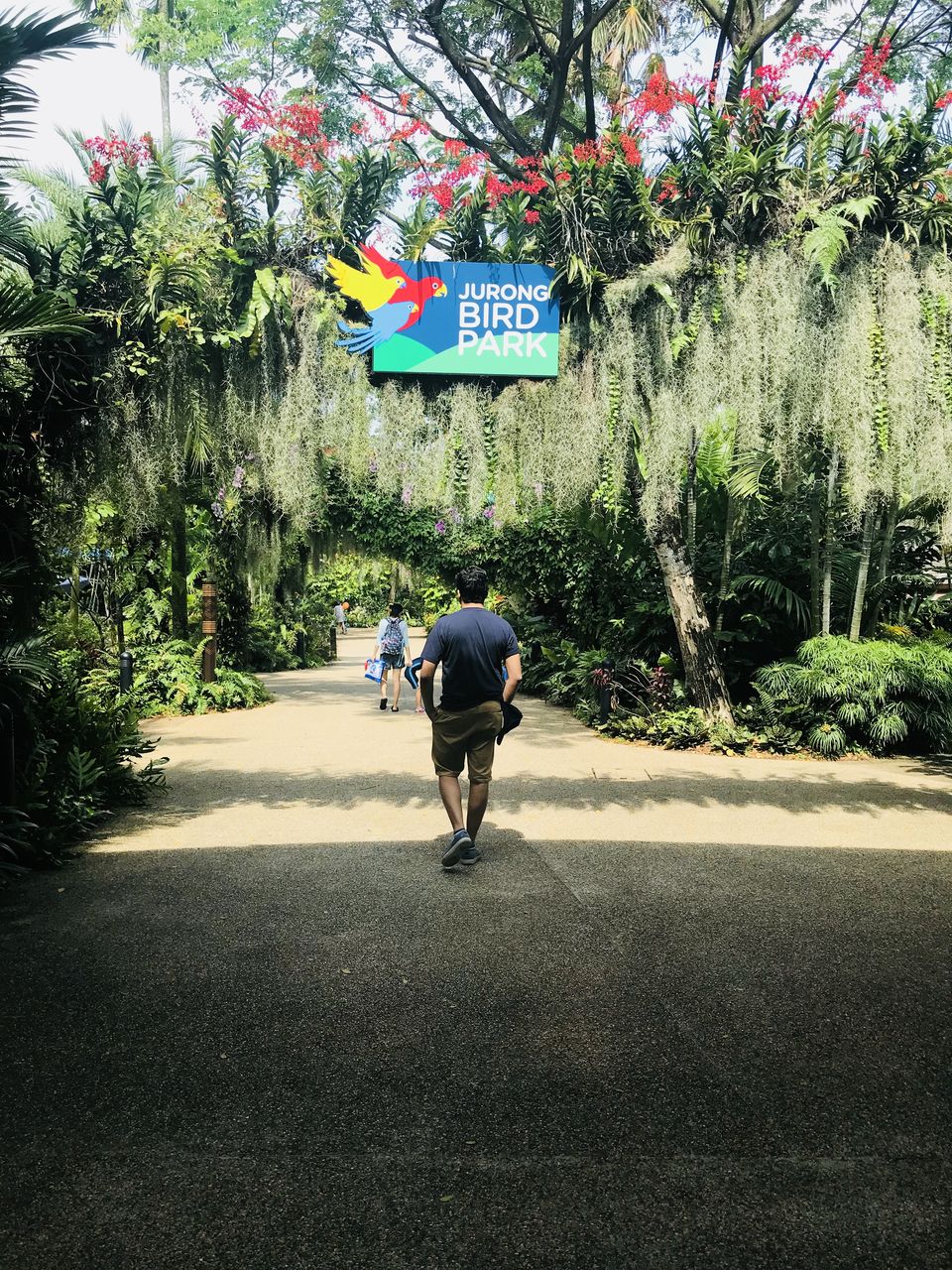 Entering Jurong Bird Park
You can interact with these beautiful birds and learn more about their habitats, eating patterns, and even migratory patterns at various shows.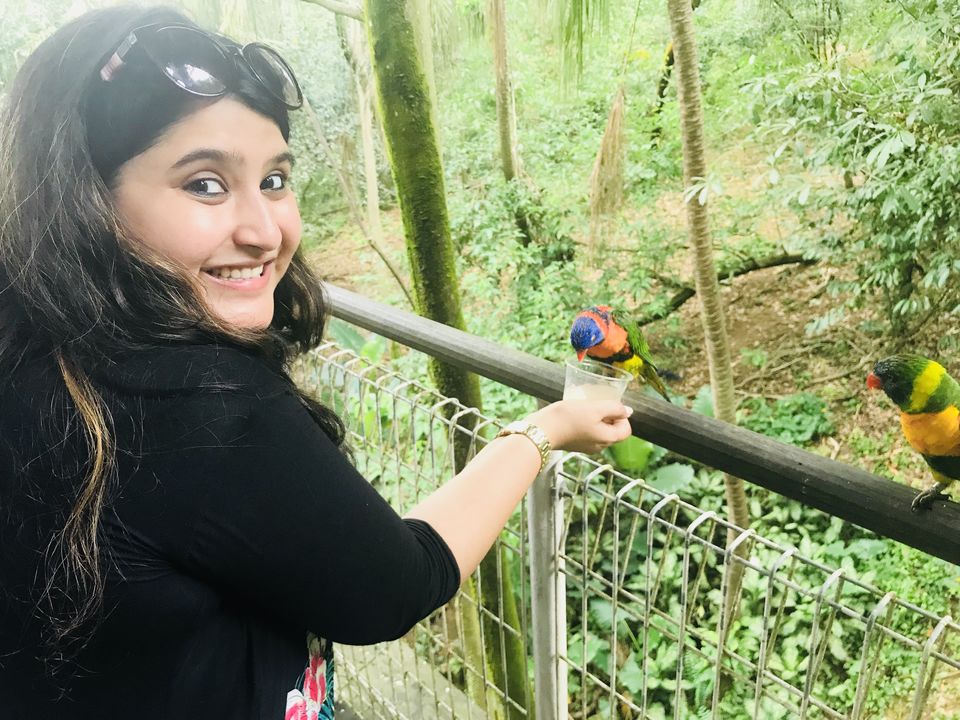 You will also get a chance to feed the birds which is surely going to be a once in a lifetime experience!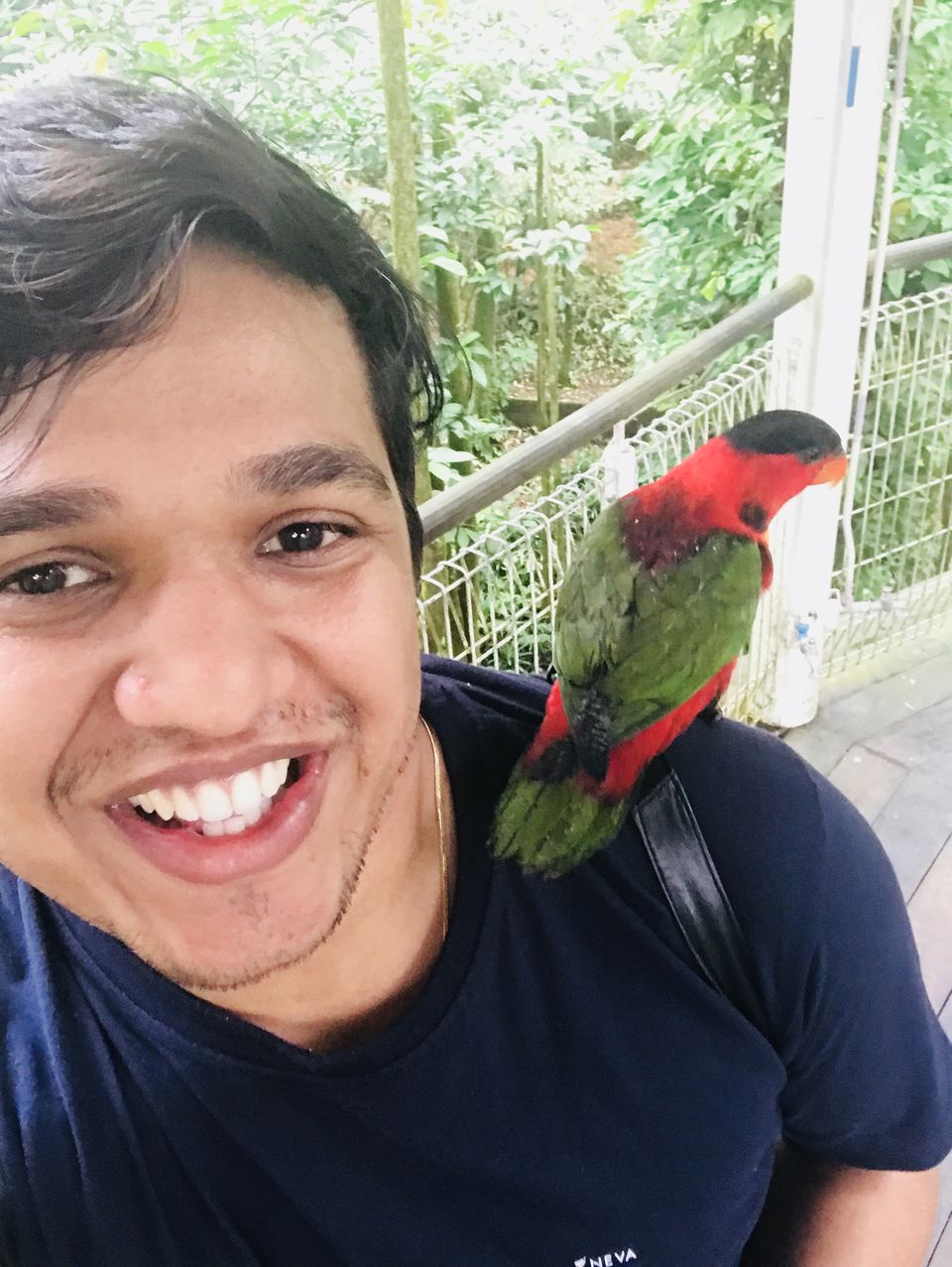 Start your day early because the Bird Park starts at 8.30 am and closes at 6.00 pm
Day 5
If you leave the beautiful country of Singapore without shopping, your loved ones would hate you forever! The island offers various shopping options – super high end to basic shopping – and you will enjoy visiting both the extreme ends.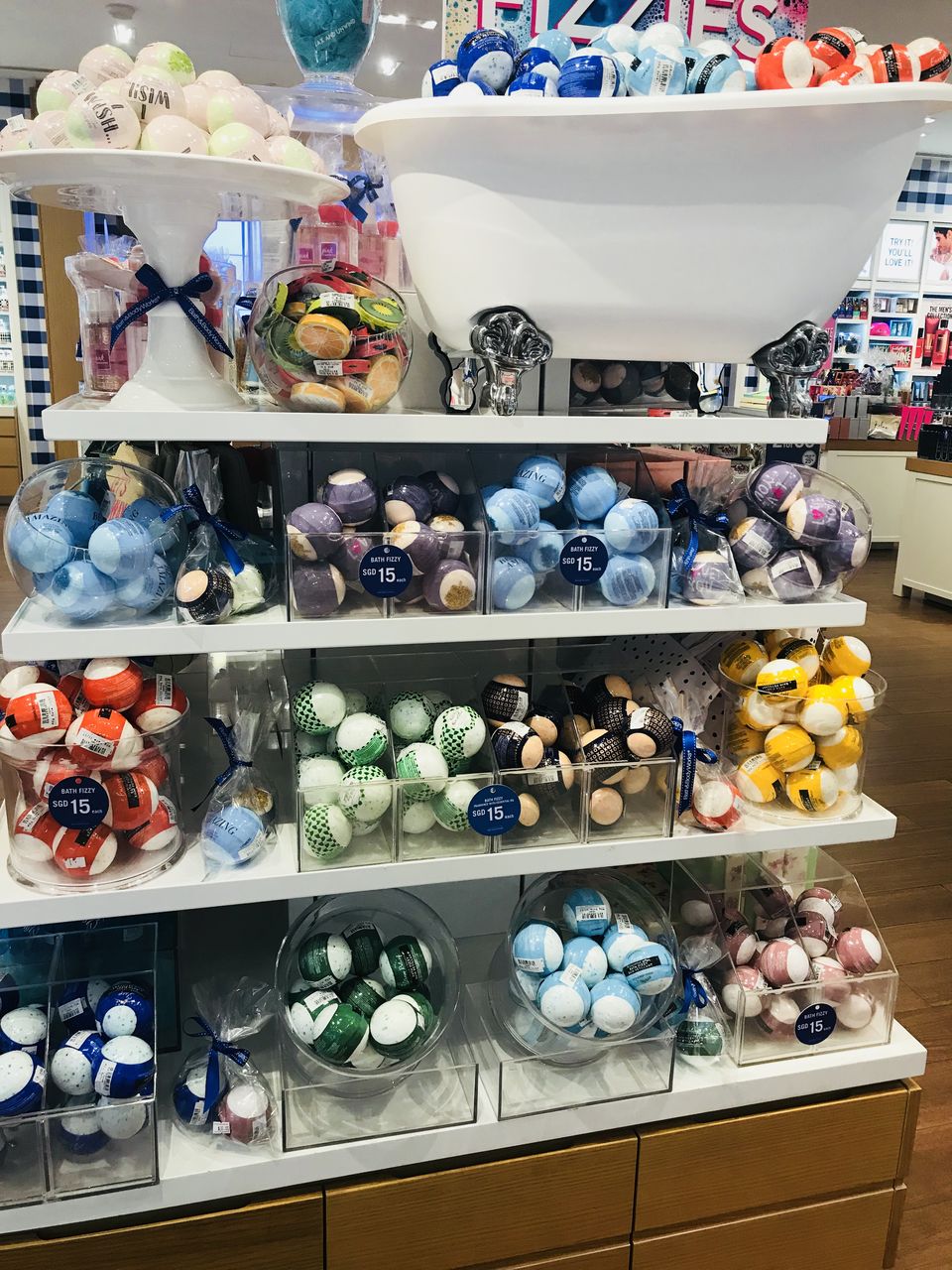 Some of the must visit places are:
Marina Bay Sands Mall – for high end brands and luxury shopping
Orchard Street – for mid range brands and fashionistas
Mustafa Supermarket – for daily essentials and branded products at discounts
Bugis Street – for cheap street shopping and heavily discounted products
Each of these locations have their own charm and we enjoyed shopping bags full from all of them! Most of these places are open upto 1 am where as the Mustafa market is open 24 hours!
Day 6
The Changi Airport is one of the most beautiful airports of the world. Not only it is an award winning airport, but it also houses super high tech systems for check in and immigrations – all automated.
You can spend upto 6 hours here without getting bored for an inch. Don't miss the beautiful kinetic structures and the lush garden views the airport offers. You can also enjoy the Swimming Pool at one of the terminals and get bowled by the amazing technology and innovations the airport displays!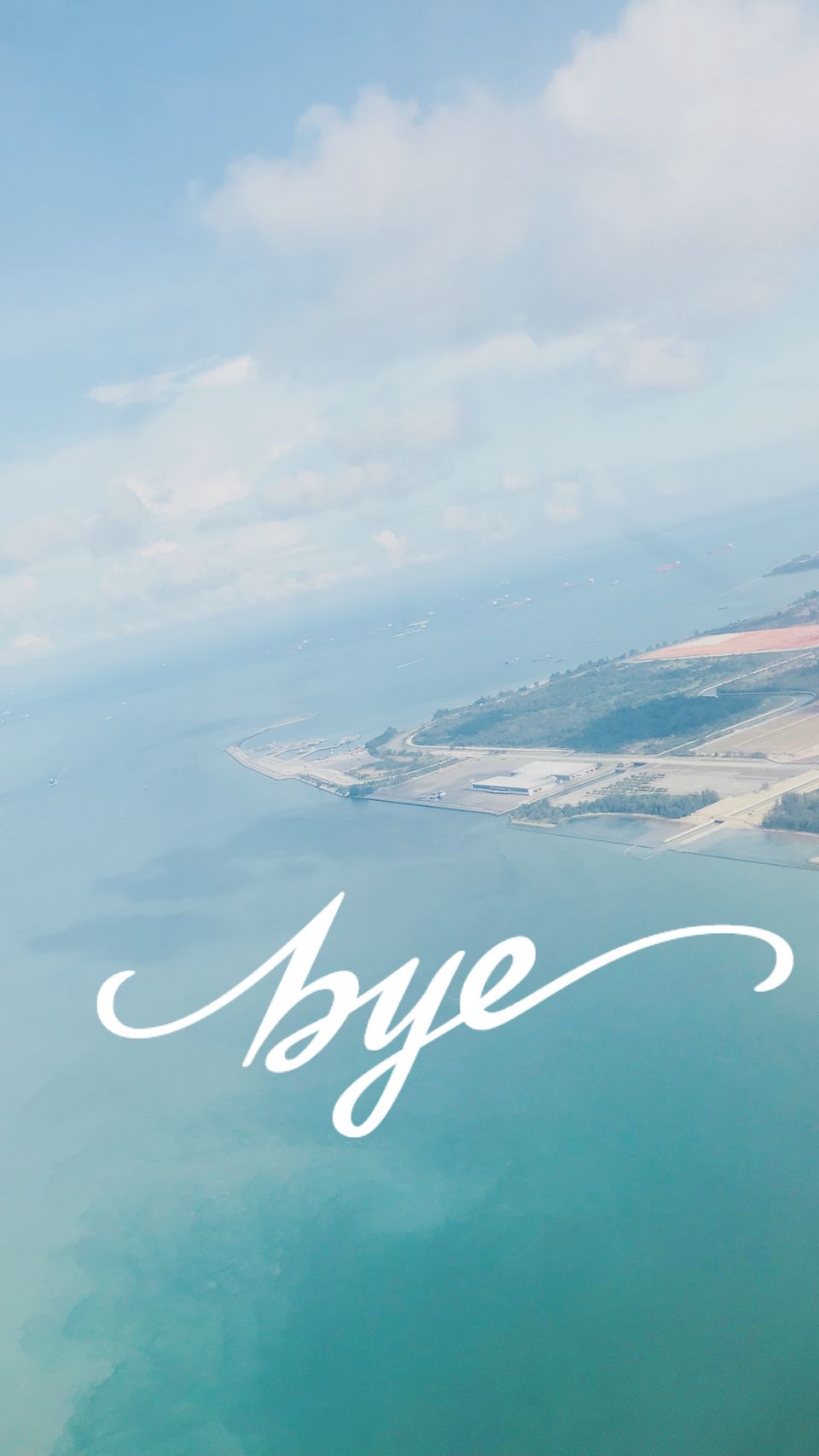 Ok bye!
So this can be a very quick trip to Singapore for you. Believe us, Singapore is a country you would love to visit again and again so don't miss the chance to plan your next quick holiday to this charming island!
Frequent searches leading to this page:-
Top Singapore tour packages with price, best Singapore tour packages for couple with price, best Singapore tour packages with price from Delhi, Singapore tourism best places to visit, Singapore tourism packages from India, Singapore tourism best time to visit, Singapore tour package for family