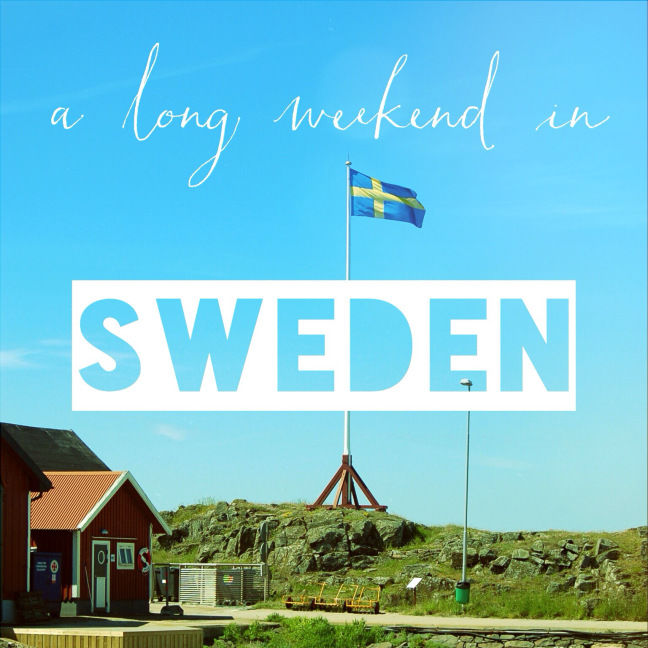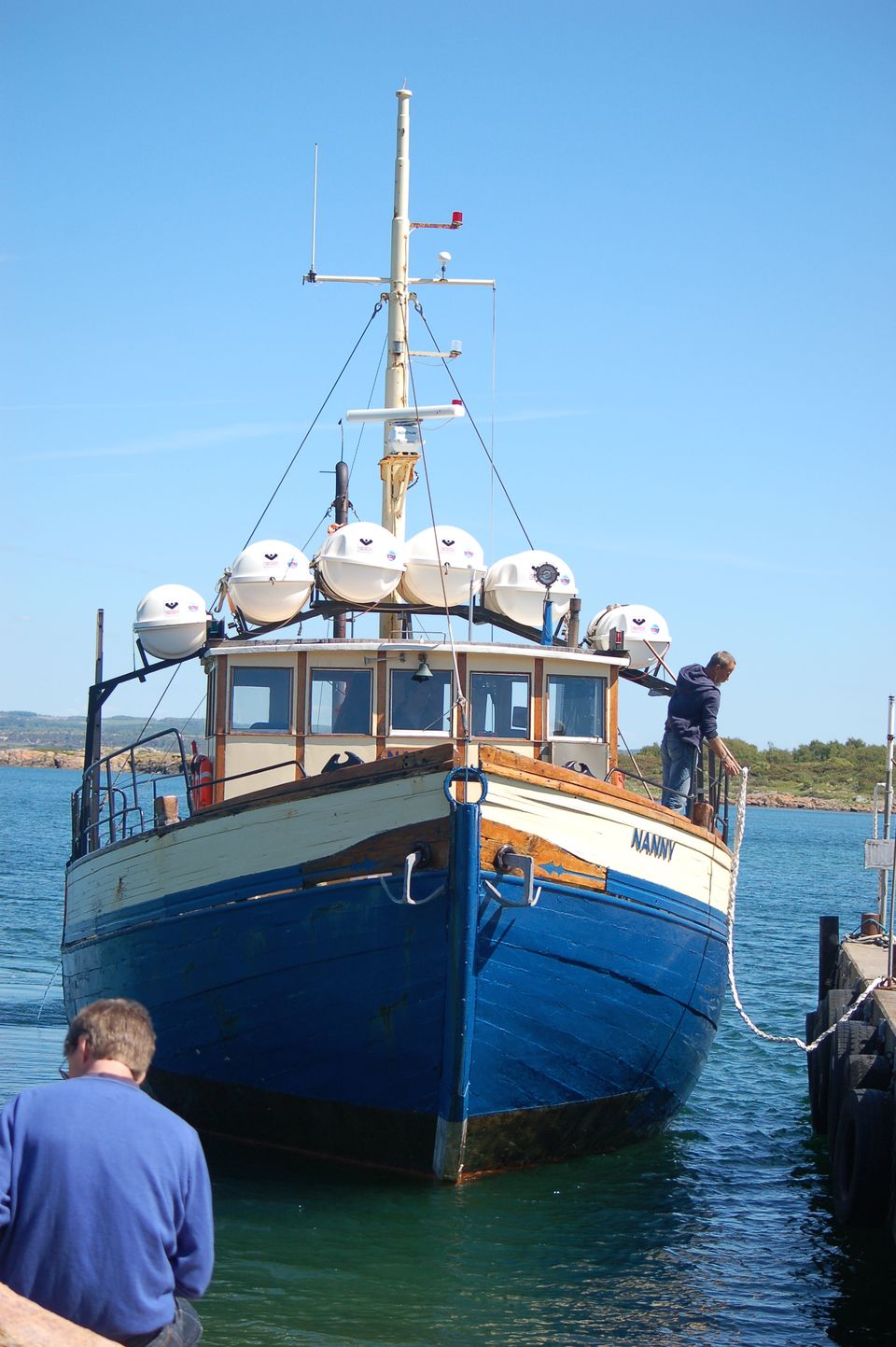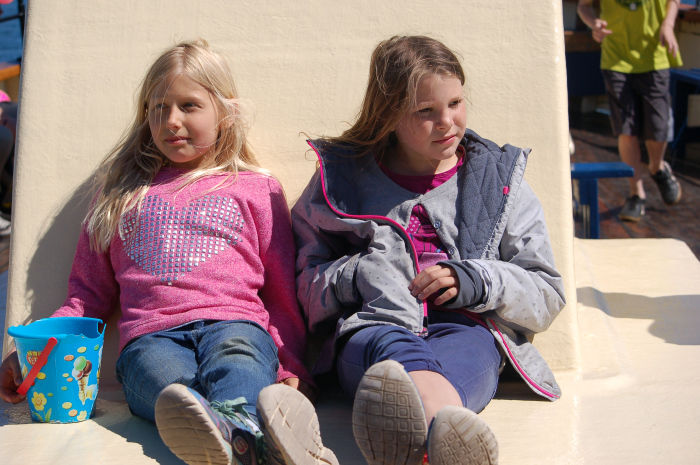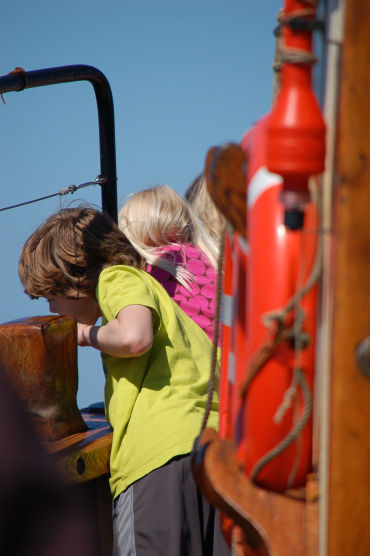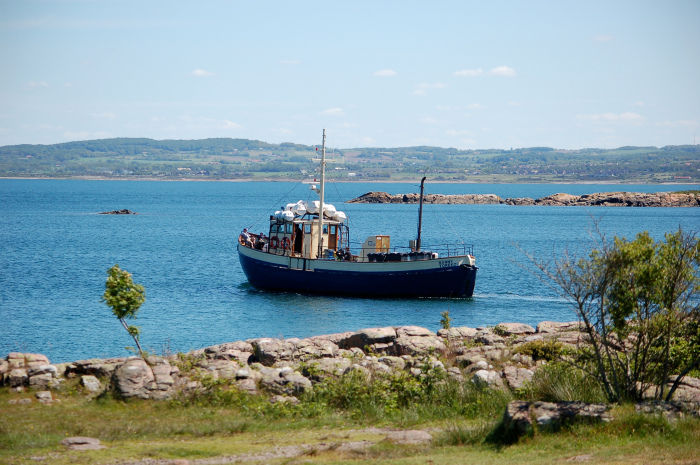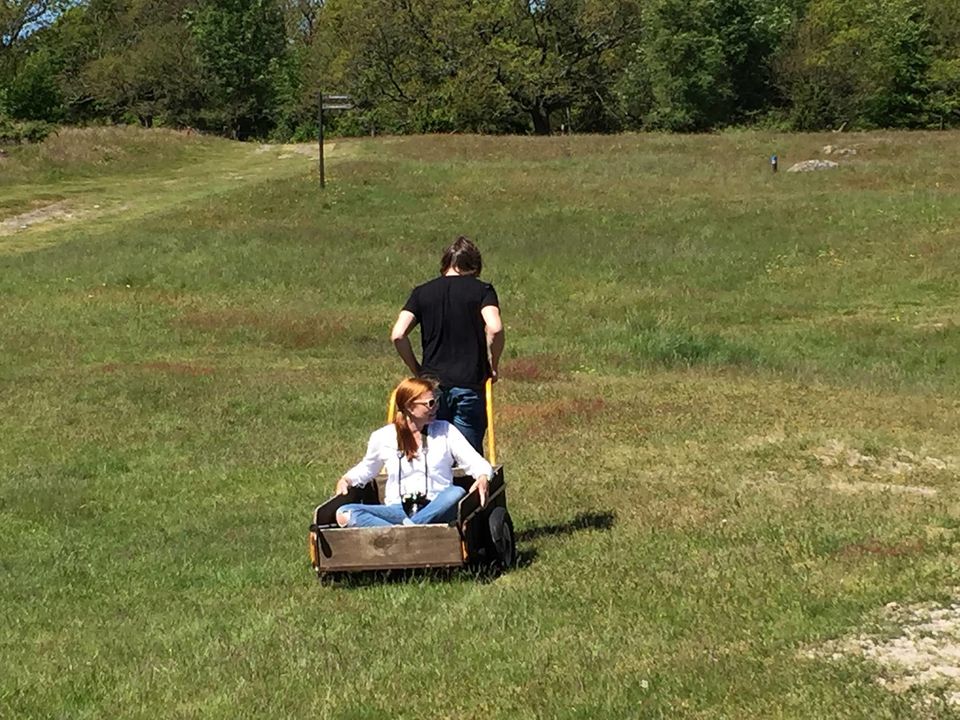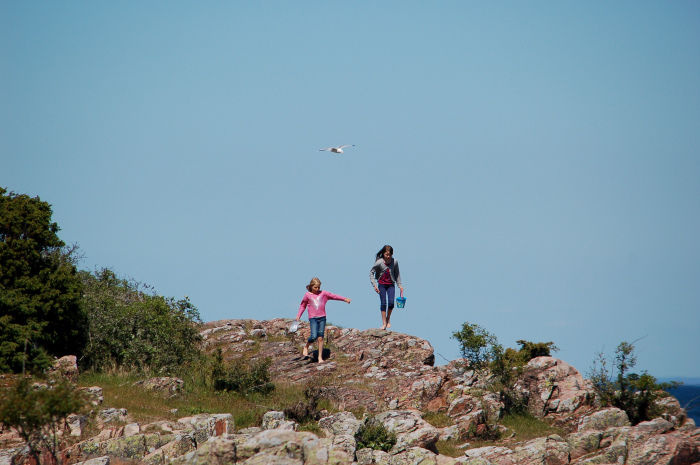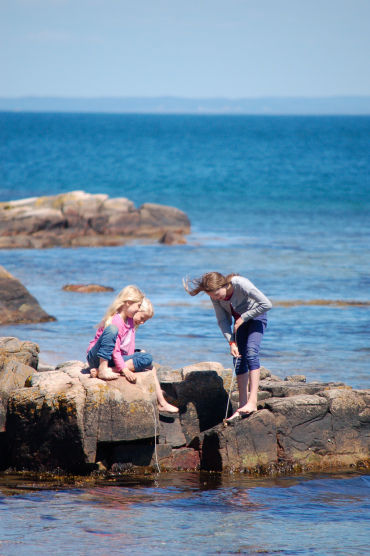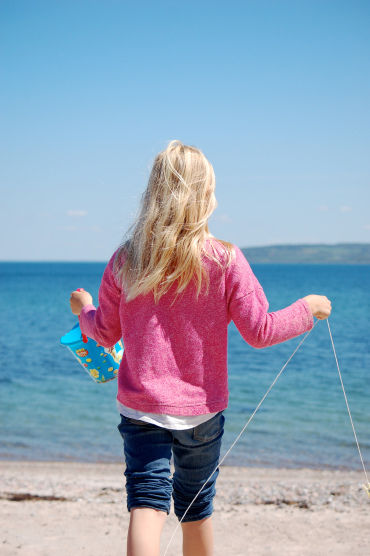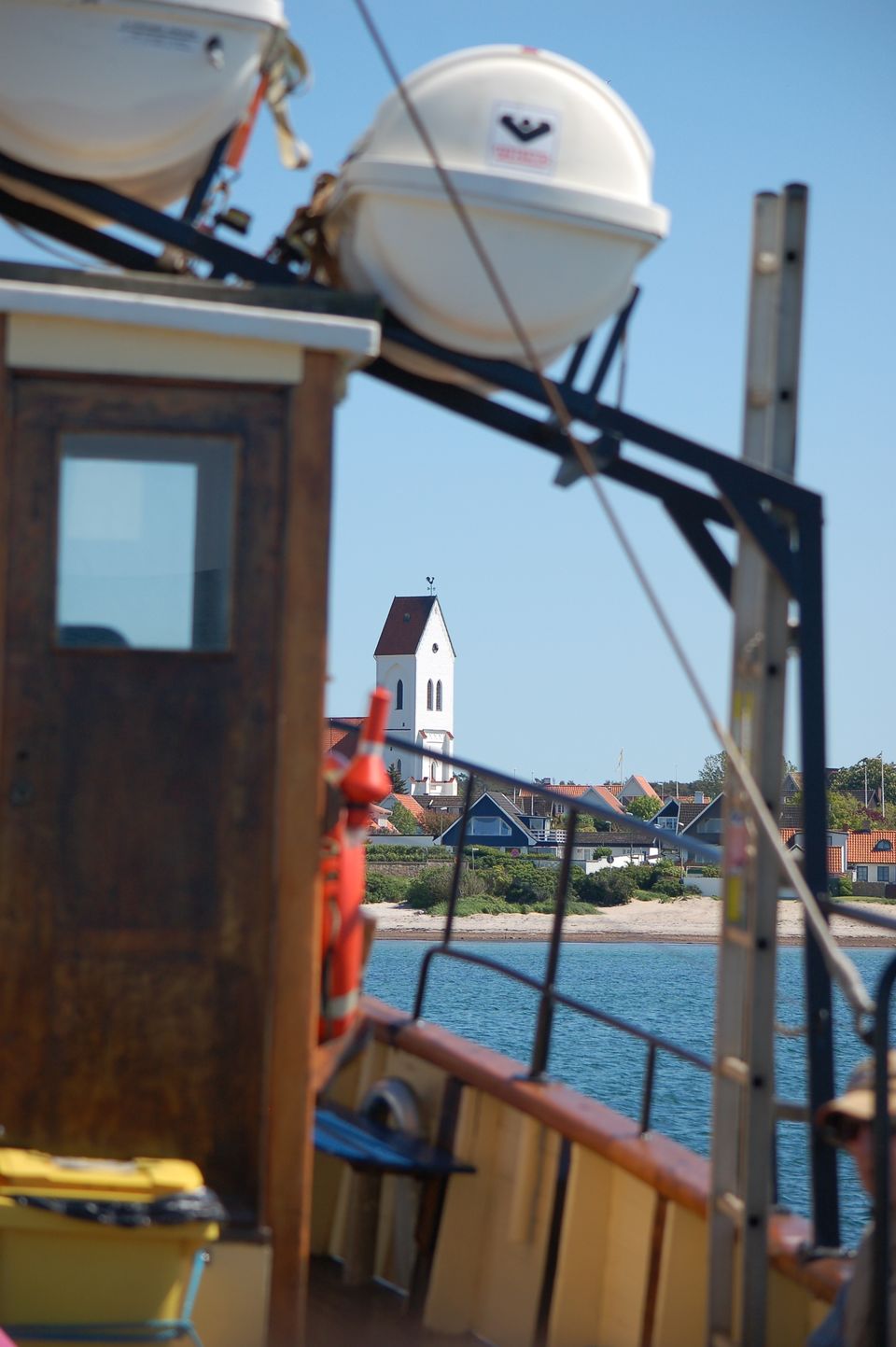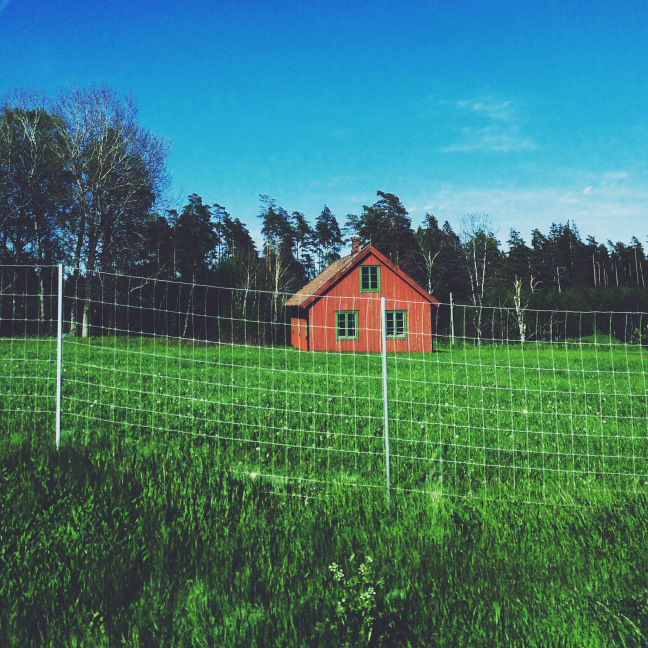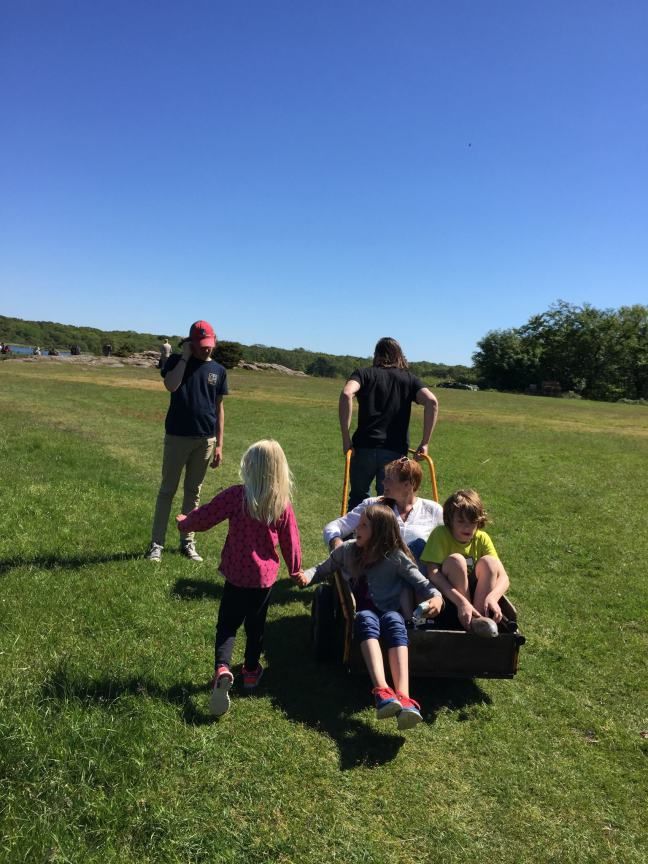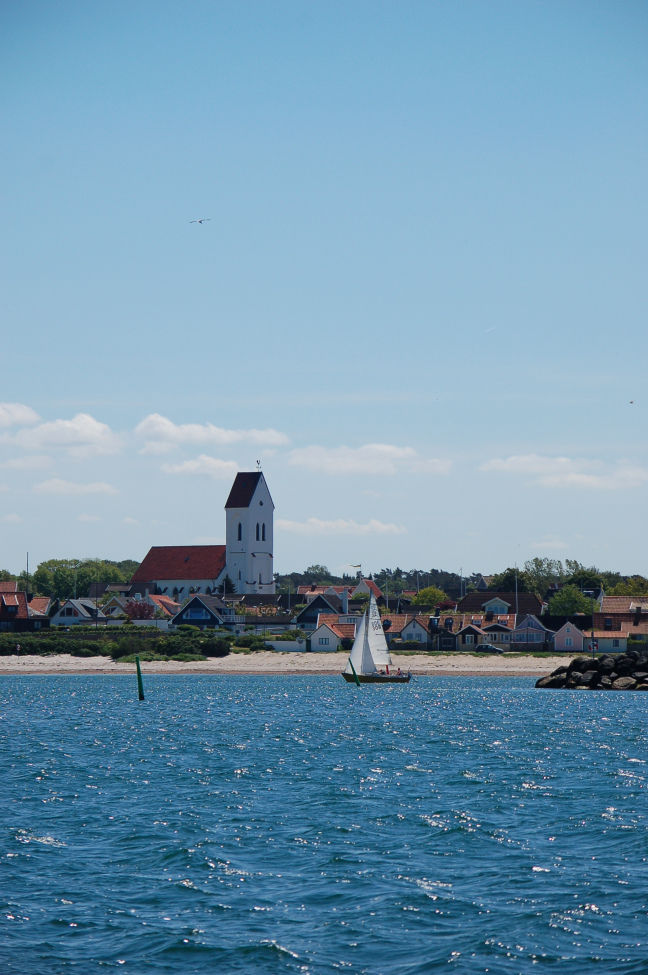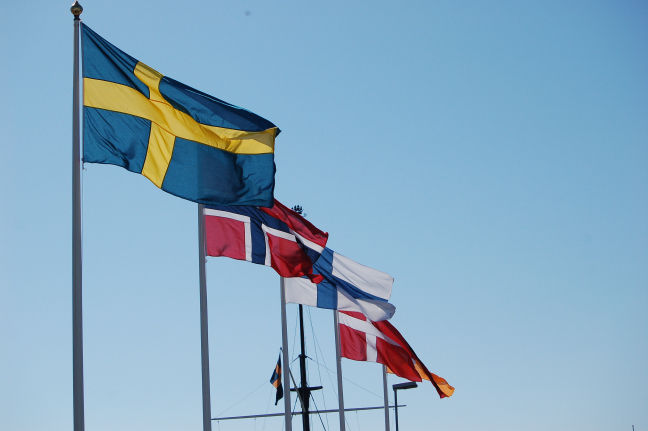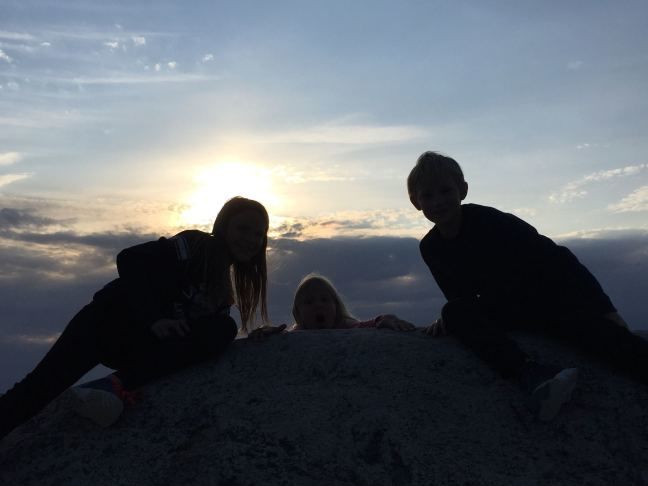 "We could drive out to the ocean and just stare in awe." – Swedish Folk Duo First Aid Kit
Slated with a day off from work and school, we as proper Gustafsons of some long forgotten Swedish heritage, took to the road and headed straight for our Scandi neighbor – beautiful Sweden. We are lucky to have friends from our "from" that live in the little beachy town of Torekov on the water in the lovely Skåne region of southern Sweden.
It wasn't our first trip to Torekov, our first back in January when it was a little colder and darker. Like most Scandinavian summer towns, Torekov is quiet and sleepy in the winter. Shift forward five months, add a powerful dose of extended daily light growing quickly towards Midsommer, fields full of brilliant yellow rape seed and trees flaunting fresh verdant foliage against blue blue blue skies. Suddenly, southern Sweden is the place to be.
From Copenhagen, Torekov is an easy two hour drive. We choose to drive north to Helsingnør (home of Hamlet's castle) for the quickScandilines ferry across to Helsingborg. Only twenty minutes for the passage. Barely enough time to crutch up to the passenger deck for a quick treat or duty-free stop, before disembarking. Helsingborg on the Swedish side tempts us as we drive through – the perfect mix of castles and class and I vow to myself that, next time I will build in a Swedish fika stop at one of those outdoor cafes on the water! But we're keeping on and in under an hour from Helsingborg, we arrive in cute little Torekov. As popular with visitors by sea as it is by land, Torekov's harbor fills up with boats and tourists at the peak of summer. Tourism has not hit full stride yet, but being a sunny day in early June, it was a perfect contrast to our winter's day excursion earlier this year.
To take advantage of the water and get out on our own boat (of sorts) we grabbed tickets for the boat ride on theM/S Nanny from Torekov to Hallands Väderö – a wee island nature preserve. There is a little kiosk café open on the island only when summer crowds are larger, so it was lucky that we had packed a picnic lunch. Everyone was happy with fresh local bakery rolls filled with various deli meats, cheese, plus snacks, Swedish cookies, apples and some saft (a juice drink concentrate that you mix with water common in Scandinavia.) The boat trip takes about as long as the Helsingør-Helsingborg ferry crossing, but on a pristine day after months of grey and rain and dark, it is delightful and you will witness many faces turned toward the sun filling up on much coveted Vitamin D.
Still being relegated to crutches, I was grateful for my husband's resourcefulness in fashioning a "rickshaw" of sorts out of one of the free-to-borrow carts at the boat let off. The island is well-known for bird-watching and nature hikes, but we didn't stray far from the shore, carving out a perfect spot in the sun for our picnic, stone skipping and Swedish crabbing. Fun for the kids and reminiscent of our Oregon roots (we regularly crab on the Oregon Coast for delicious Dungeness crabs). The Swedish technique, a little different, requires plastic clothespins tied to a length of string. Pinch the bait (we used Swedish meatballs of course) in the pin and gently lower it down near the rocks or sea grass – when the wee rock crabs emerge and can be seen nibbling your bait, slowly and carefully pull them up! It's all catch and release, but good fun for the kids. I couldn't help but be reminded of my outings with cousins on the South Carolina shore off Hunting Island – using chicken bits tied to string and luring crabs in to scoop them up in our net. I was about the same age as my daughter and happy that she is forming her own water-logged memories here in Sweden.
The M/S Nanny makes a return voyage every couple hours – make sure you don't miss the last one back or you will be camping on the island or swimming! While the wee lass and her friends did brave the Baltic waters, I am waiting for a little warmer day's motivation for my dip. As you putter back to the Torekov Harbor, the classic white church steeple rises pristine above the town like a beacon beckoning you back. Still craving the kiosk ice cream that we missed on the island, the little harbor offers several outdoor options sure to please littles and adults alike.
A cold beer or glass of rosé in the sun watching the people go by and happy that children, faces still smacking of melty sweet goodness, are comfortable exploring the harbor's landlocked ship or pulling shrimp from the water. Mouthwatering smells of slow-smoked barbeque emerging from Moby's Shack definitively sell a return visit to sweet wee Torekov harbor. Good friends and good weather always a bonus! Cheers from Sweden!
This trip was originally published on Oregon Girl Around The World.