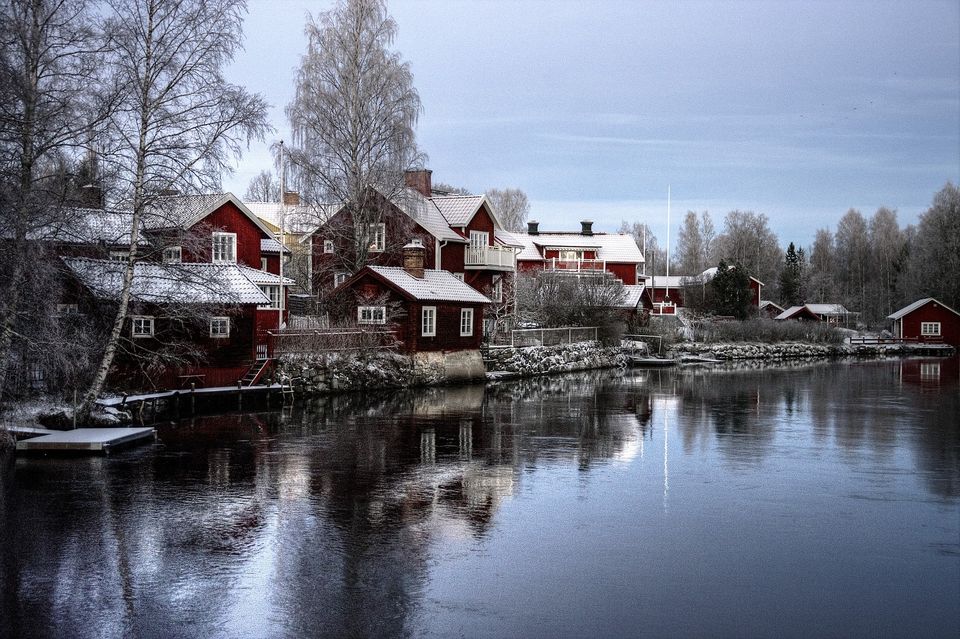 As long as the lists of irresistible travel destinations go, Sweden features on the top of the bucket-list for most travellers. Home to around 10 million people, this long, expansive stretch of land boasts of some of the most breathtaking landscapes, intriguing folklore and rich Nordic history from the years gone by. For a country its size, Sweden deserves more time than most travellers prefer to give to it, usually dividing their time here between its Scandinavian neighbours. However, to truly appreciate the true essence of this country, explore its largely untouched landscapes, and discover warmth in the hearts of locals living in a vibrant multicultural society, one definitely needs to devote more time to this bountiful country than just a few days, for there are so many things to do and places to visit in Sweden.
So how exactly can Sweden make a special place for itself in your memory, all in 9 days of summers? Well, it's as simple as following this itinerary of Sweden.
Day 1 and 2 : Stockholm
Being the most common entry point for travelers, it is a perfect city to get your first taste of Swedish experiences. If you have been fascinated by the photographs or memories of Venice, then there is no reason why you would not enjoy thisVenice of the North. With almost 30,000 islands making up the archipelago of Stockholm, you can never run of things to experience in the capital.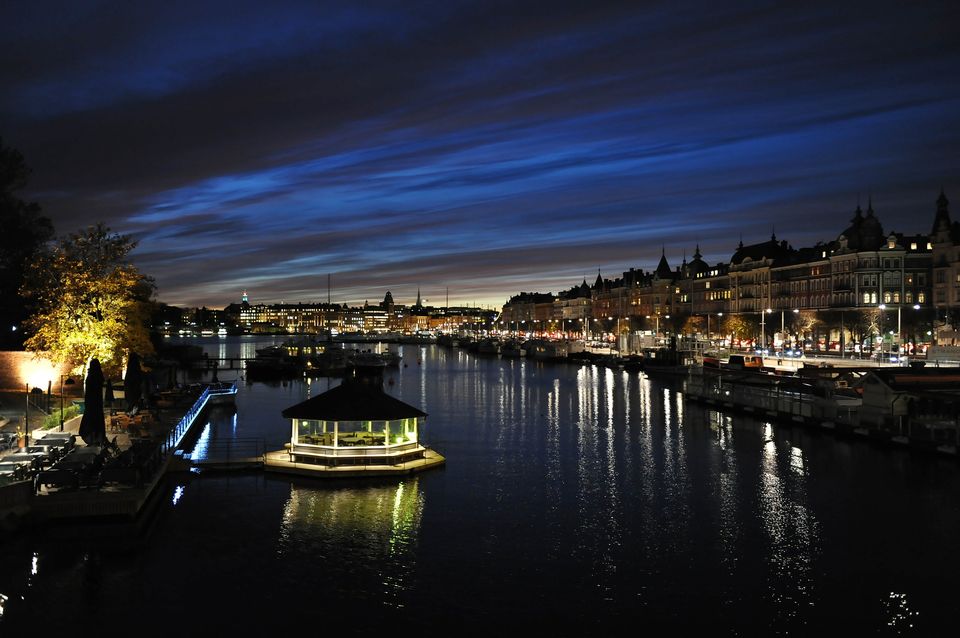 Explore the delightful waterfronts and walkways on the greenest island of the city, Djurgården. Treat your taste buds to the national dish of Sweden at a meatballs restaurant (evenings can get really crowded with long waiting lists in these restaurants, so make your way into one during lunch hours). Indulge in the ancient Nordic tradition of letting go of your stress in a lakeside sauna at Hellasgården. In the summer months you just cannot escape the vibrant nightlife at the mother of Stockholm's open air party space, Trädgården. Visit the spectacular Royal Palace, the UNESCO World legacy site of Drottningholm manor and Vasa maritime museum. Or simply sail through the Stockholm archipelago to discover pristine beaches, diners and rocky shores and choose your perfect getaway!!
Day 3 : Sigtuna
Located closer to Stockholm is the oldest town in Sweden - Sigtuna. This pretty little town takes you back in time and lets you dwell in the leisurely pace of Sweden of past glory. From spellbinding ruins, medieval runes and colorful houses lines up along beautiful streets, this small town is a perfect getaway to take a walk down the memory lane. The pristine shore of Lake Mälaren offers the perfect spot for unwinding after a complete day of exploring the heart of Sweden's heritage.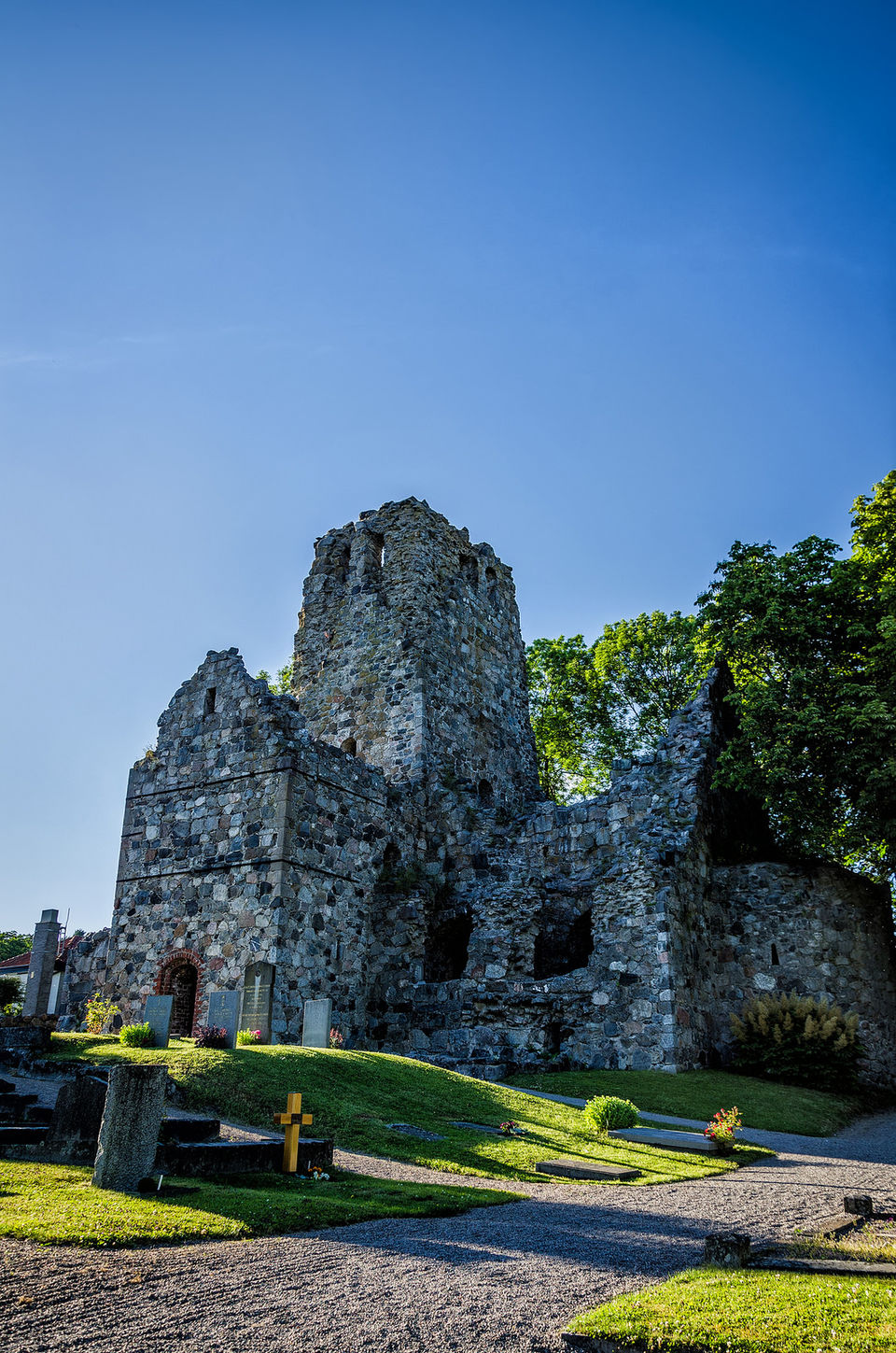 Day 4 : Malmo
An overnight bus journey from Stockholm brings you to the third largest Swedish city, and pretty underrated one too, in Malmo. With distinctions of probably being the greenest among major cities in Sweden, a perfect summer beach weather during the peak months and a demographics that gives the hippie youngster vibe to the city, the city of Malmo is a perfect stop if you want to make a quick visit across the border to Copenhagen. (Yes, Malmo is quite cheap when compared to other major cities in and around Sweden!!) Also, its proximity to pretty fishing villages and university towns makes it a perfect stopover if you have time at your disposal.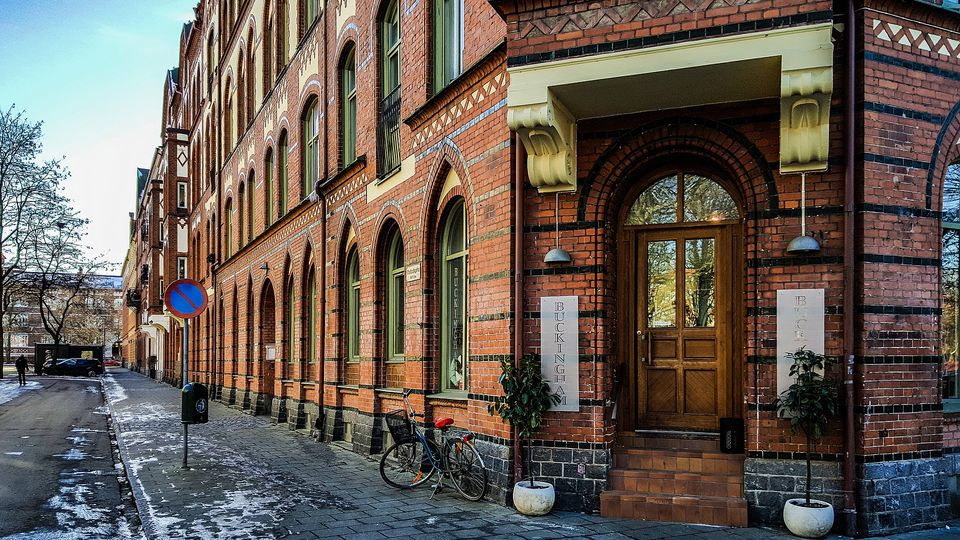 Day 5 : Ystad
Ystad is a cozy little coastal town in the southern coast of Sweden and a perfect getaway from Malmo. Made famous by the books and films based around fictional character of detective Kurt Wallander, this picturesque little town is just as pretty as any popular old towns in Europe. With beautiful cobbled streets running between pastel colored miniature houses of every color imaginable and flower baskets adorning them, this town is truly a postcard-worthy town.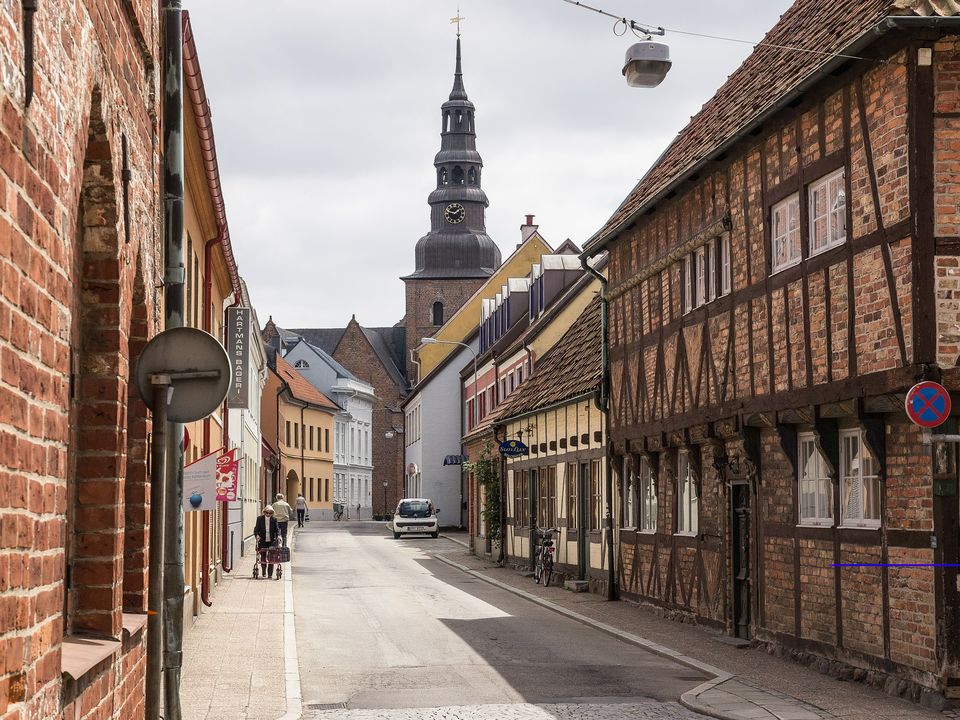 What's particularly impressive are the 300-odd well preserved half-timbered antique houses in the Old Town, which adds to the charm of this beautiful town.
Day 6 : Gothenburg
Also popularly known as the capital of West Sweden, sometimes Little London too, the second largest city in Sweden is also one of its prettiest one. A charming city with cobbled streets so pretty one would want to just keep walking on them, Gothenburg is also a preferred base for exploring west coast of Sweden. For a population of only 500,000 people, the city is pretty big - but small enough to be traveled on foot.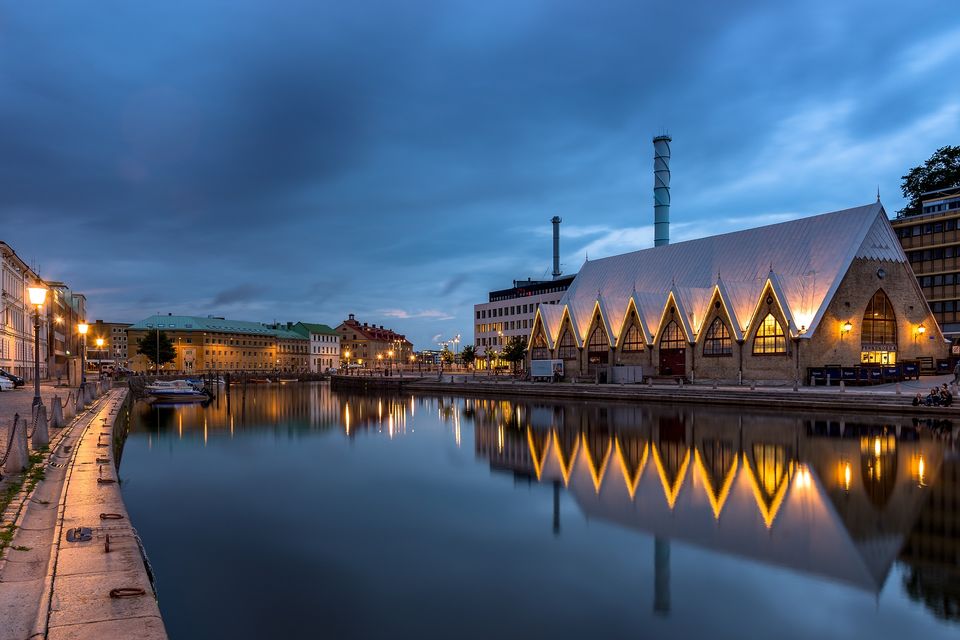 With a beautiful Old Town, museums, spa, expansive parks, eateries and excellent bars, Gothenburg is indeed a city brimming with youthful exuberance and thus a perfect place to unwind.
Day 7: Marstrand
A pleasant journey along the west coast of Sweden, which is supremely beautiful with expansive green pastures and forests giving you company, will lead you to this shining jewel among the islands in Sweden. With a distinction of being considered along the lines of French Riviera, Marstrand radiates glam and glitz, making it a favorite among celebrities. The island is a picturesque and relaxing retreat and Carlsten castle perched on the top of the hill has rich history buried deep within its walls. It is not uncommon to lose track of time as one sits down for fika ("to have coffee") along the waterfront of this harbor town.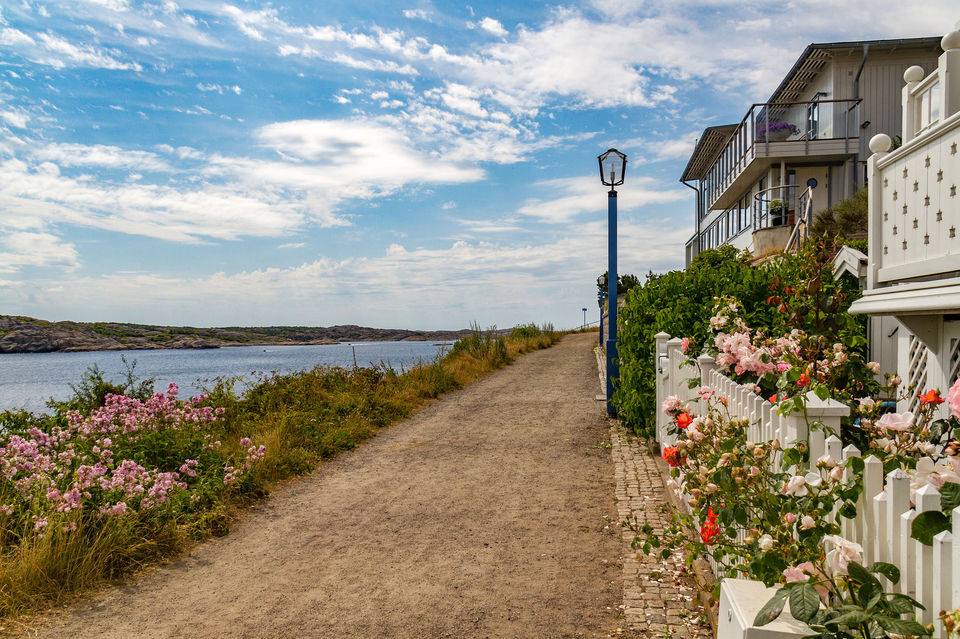 Day 8 and 9: Kosterhavet National Park
Off the western shore of Sweden lies its first and only marine national park, which plenty of unique animal and plant species call home. This region is especially perfect for those on the lookout of pristine landscapes. Along with offering several snorkeling trails this park extends plenty of opportunities to get close to the rich fauna of the region through kayaking, bird watching or simply strolling around some of the world's most untouched beaches.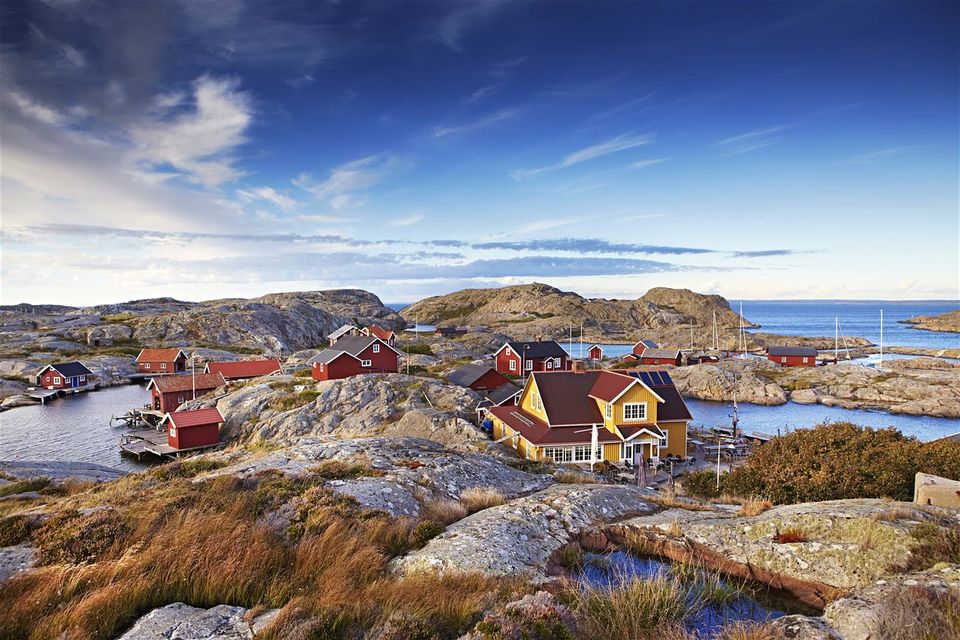 You may cut short the western coast itinerary in exchange for an Arctic experience by making the long trip north to Kiruna. This is the perfect region to observe the magnificent Aurora Borealis, with the cold wonderland providing unbeatable experiences of snowmobile adventure and watching reindeer and moose in their natural habitats from close quarters. Also, not to be missed is the experience of spending a night inside modern igloo - the IceHotel in Kiruna.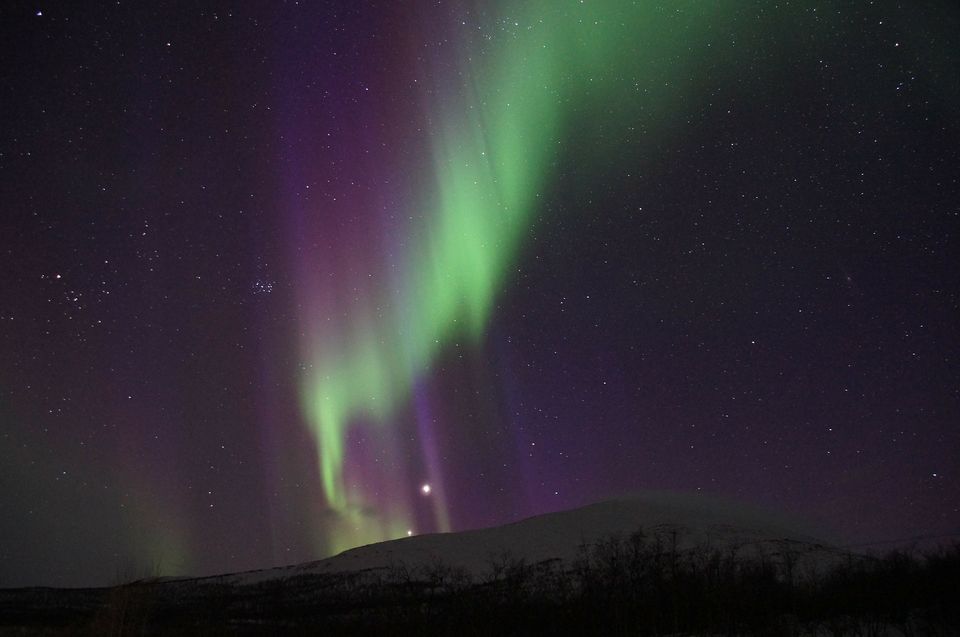 How much will it cost?
Sweden is one of the more expensive European countries to travel to, but the experiences and landscapes make up for it. Dorm beds can be found for around 250 to 450 kr (Swedish Krona), depending upon the time of the year.
Fast food meals are your best bet if budget is of concern. Kebabs and sandwiches will cost anywhere from 65 to 85 kr. Meals in a mid-range restaurant will pinch your pockets by 100-300 kr. If you want experience Sweden a bit, have a Fika, eat a decent lunch and drink ONE beer or wine, up the costs to around 500 SEK per day.
How to get around?
Sweden is a model country when it comes to transportation and provides eco-friendly and effective commute within the country. If you chose to go to Kiruna then flights are your best bet. Trains in Sweden are perfect if you want to see pristine landscapes, with your nose pressed against the window panes. Buses are by far the most economical way to travel within Sweden. Find all the information you need here.
In Stockholm purchase the Stockholm Card for free access to public transport and some ferries. If you chose trains the Sweden Rail Pass is your savior. You can check out the rail options here.
-------------------------------------------------------------------------------------------------
From doing my bit for the environment by working in electric mobility research to often finding myself wandering aimlessly through landscapes, continuously seeking thoughtful conversations with travelers from across the world, I am a travel experience narrator. A firm believer in the philosophy that a human should experience everything and do everything in his lifetime (for specialization is for insects....), you can say "hi" to my photographer alter-ego @througharobinseye on Instagram, join me as I recount my personal travel experiences at www.talesofarobin.wordpress.com or sing along with me @undrkn5trk5hn
-------------------------------------------------------------------------------------------------