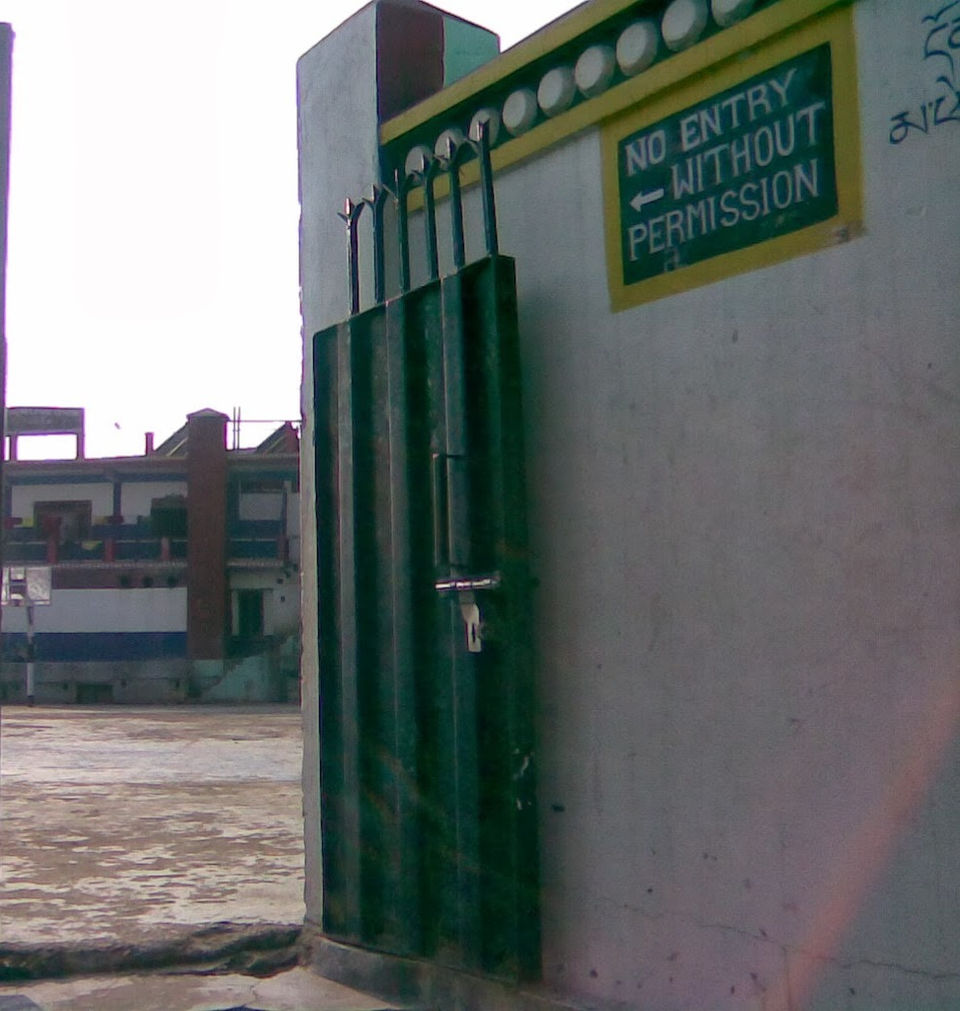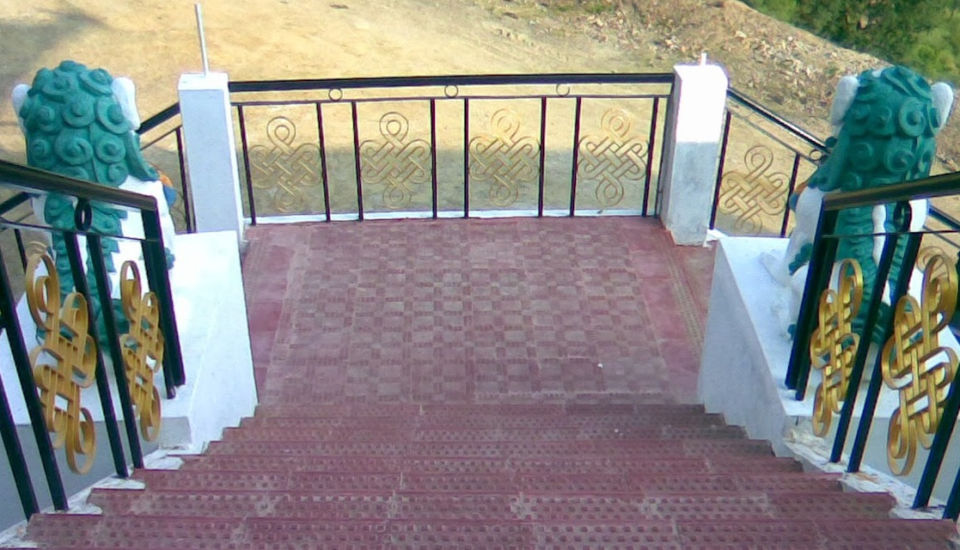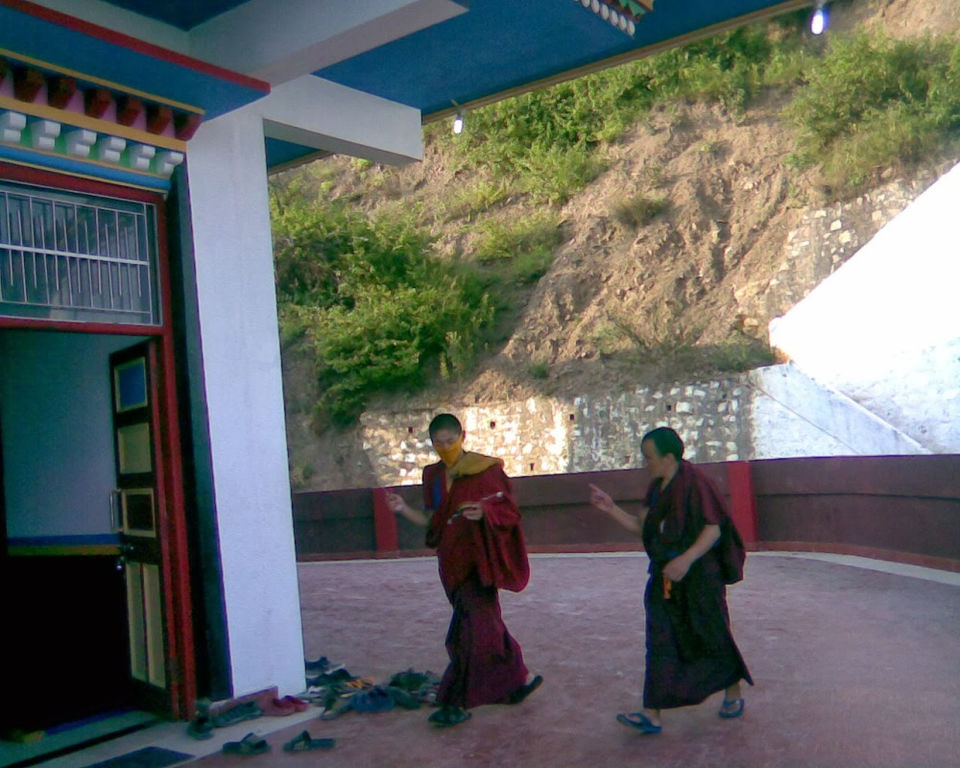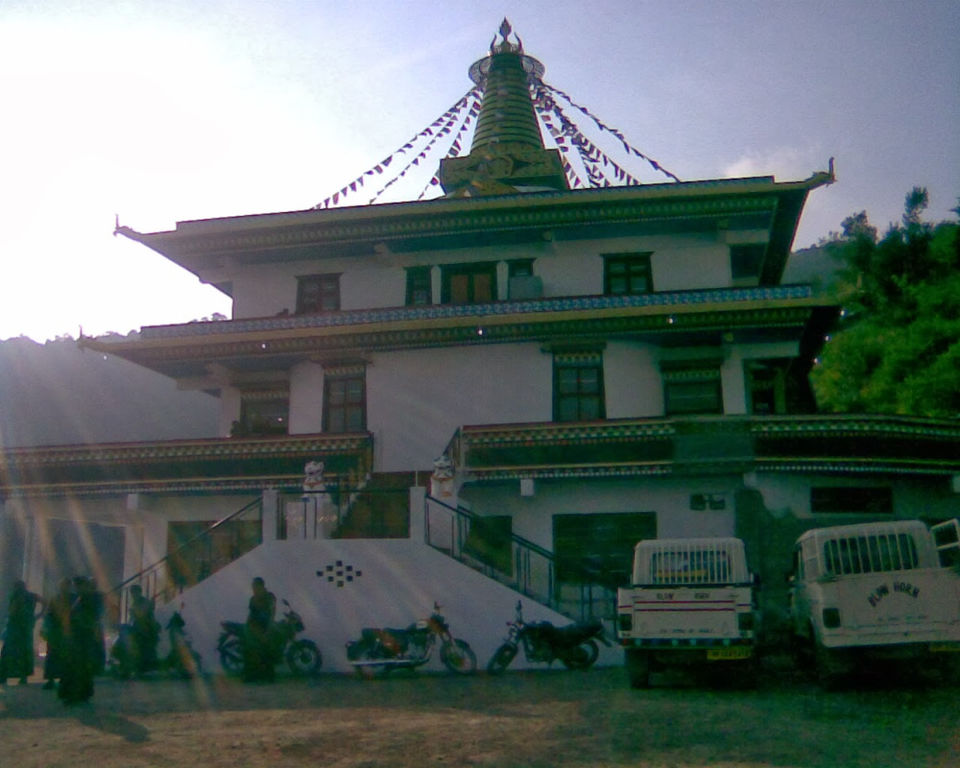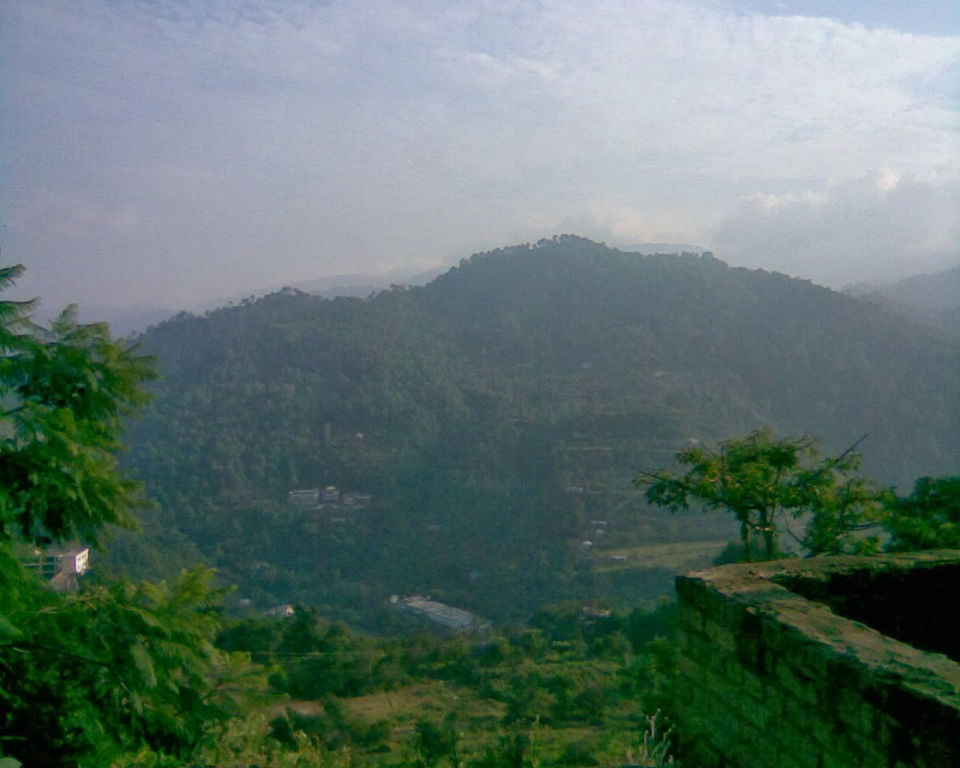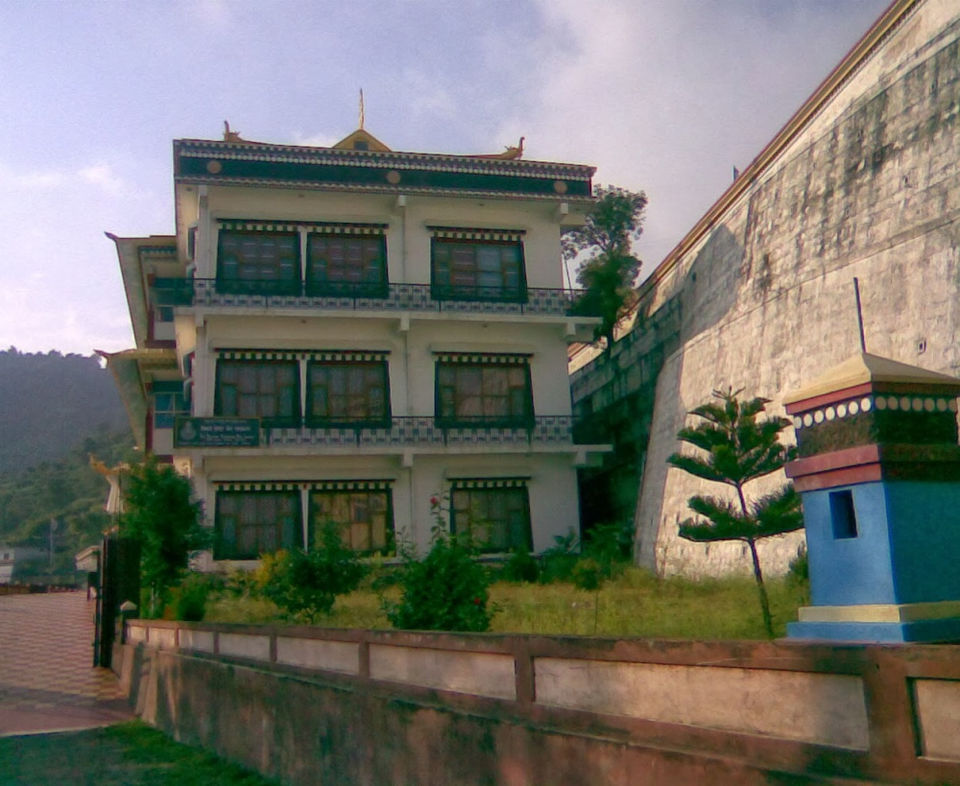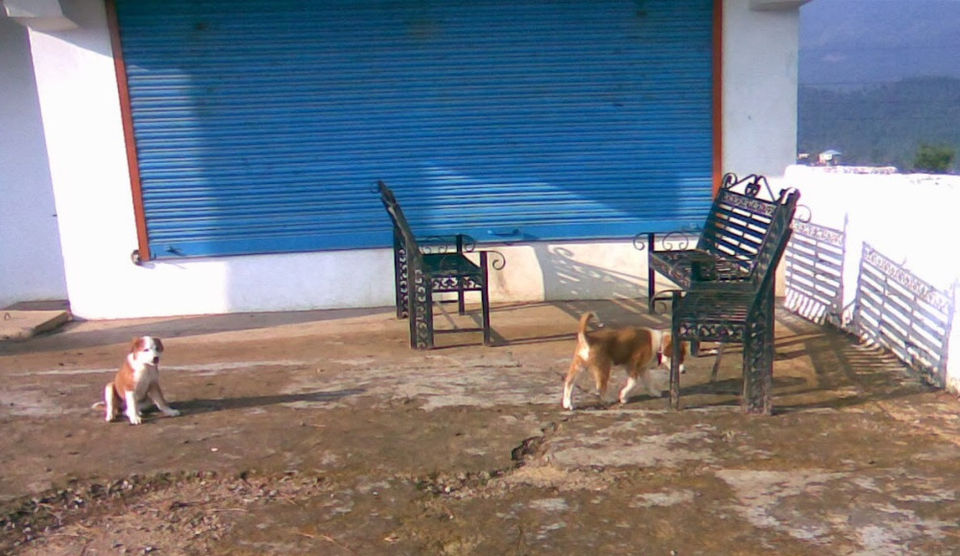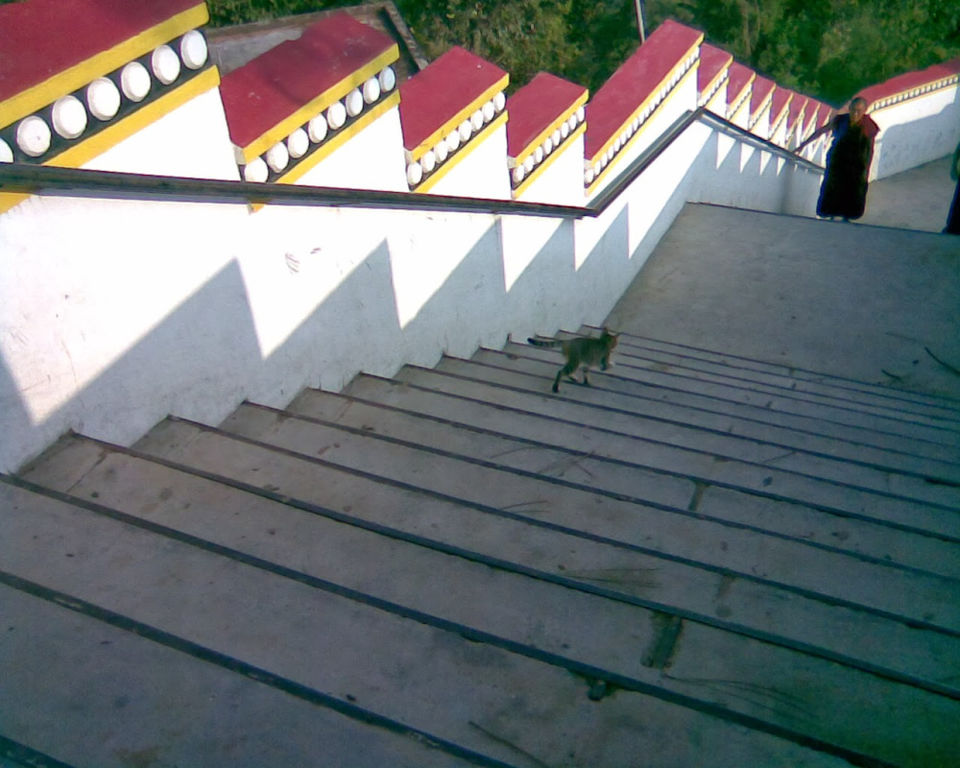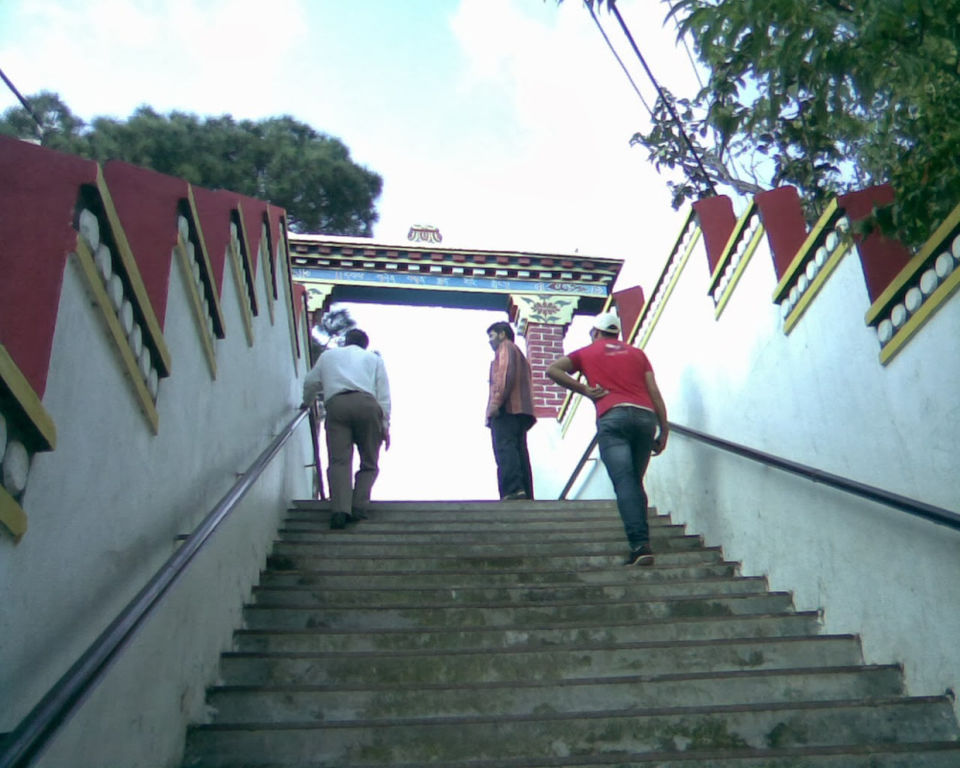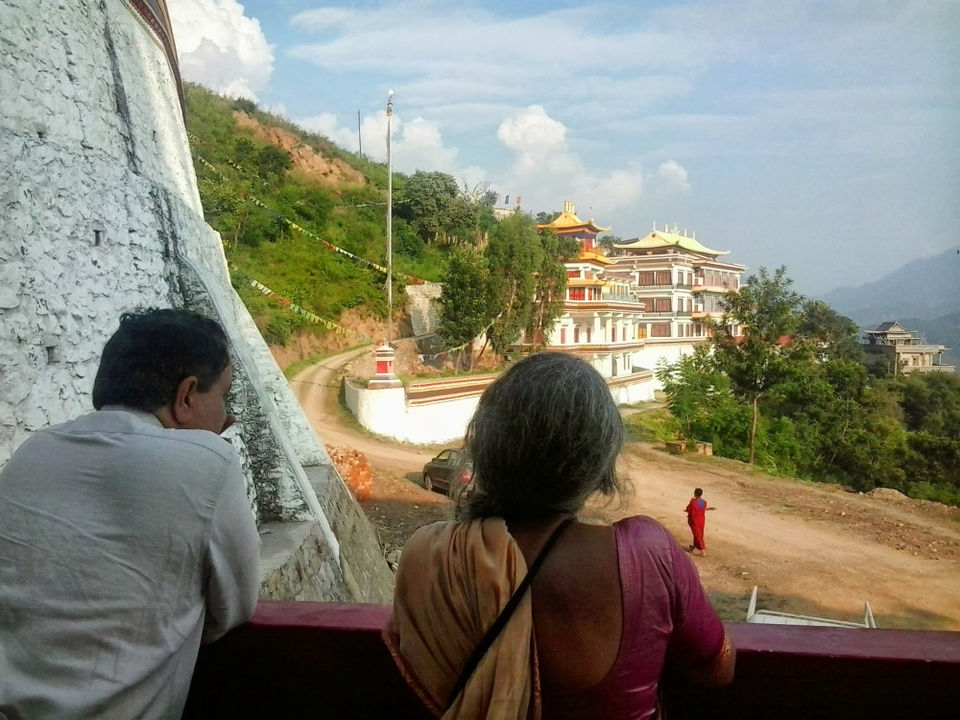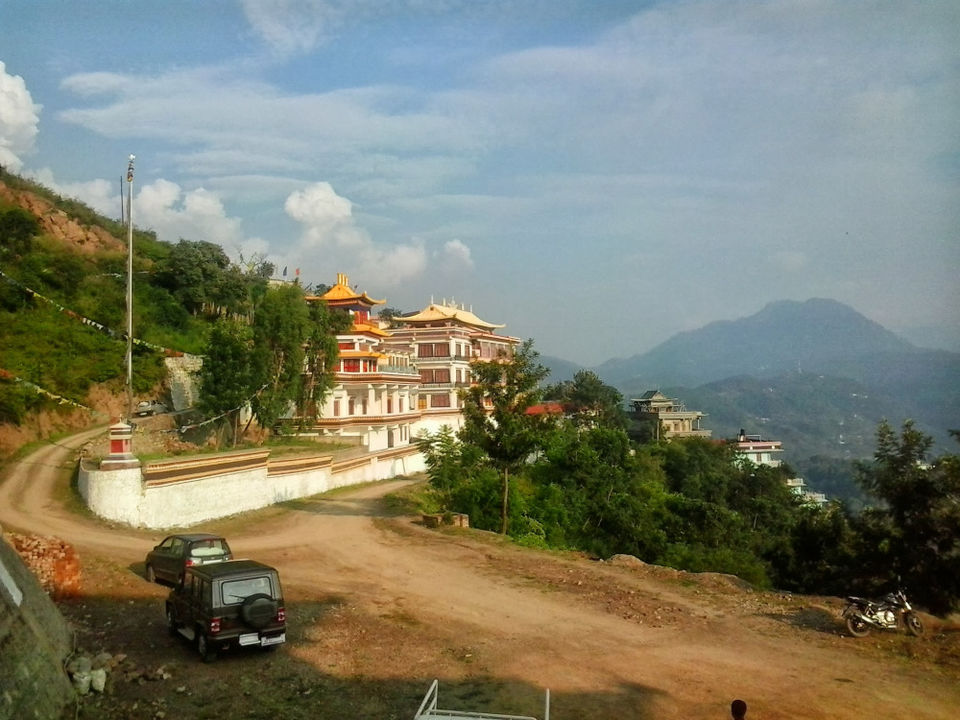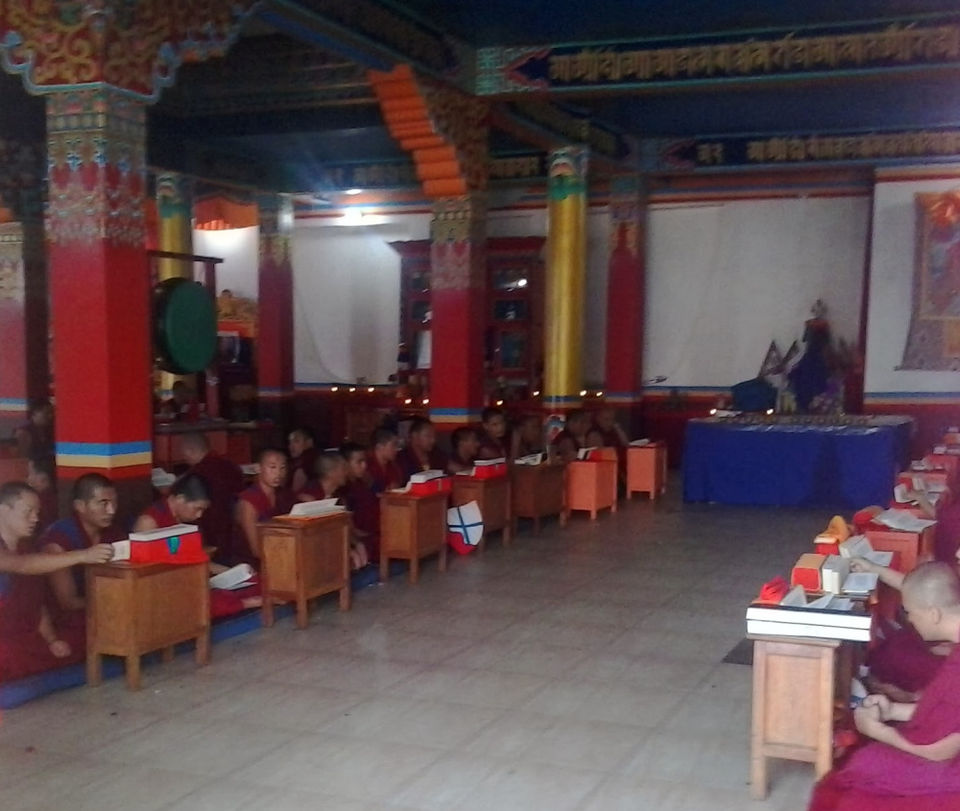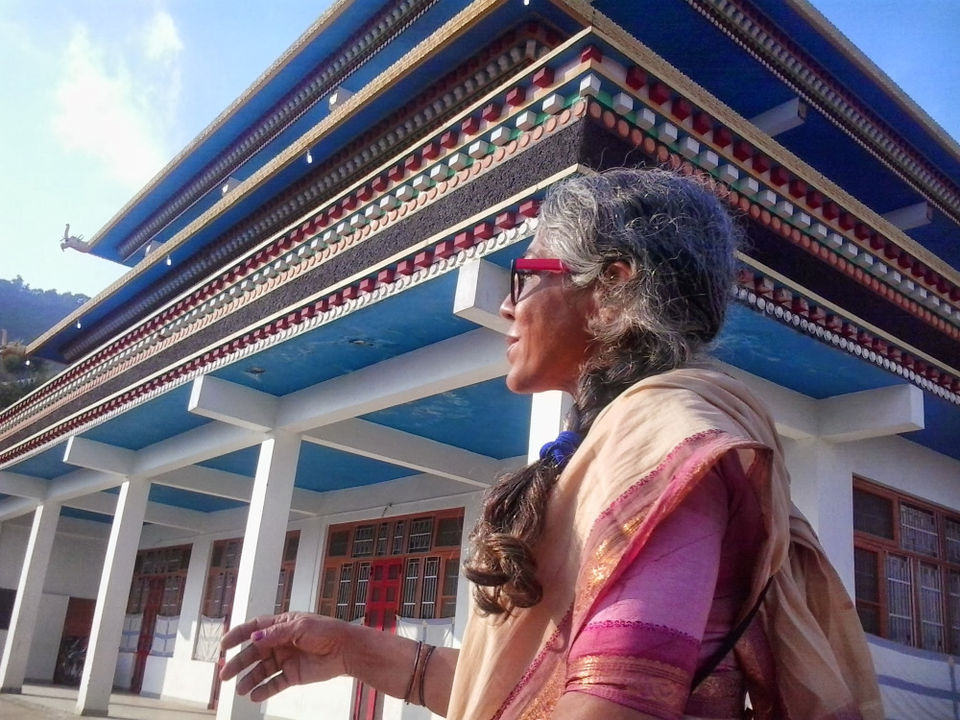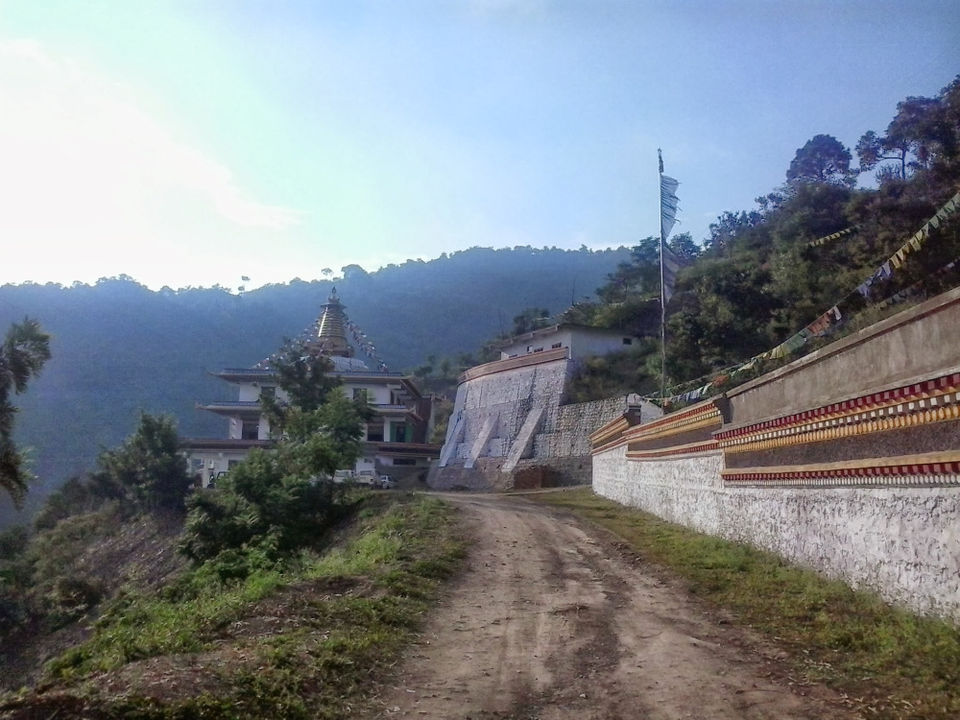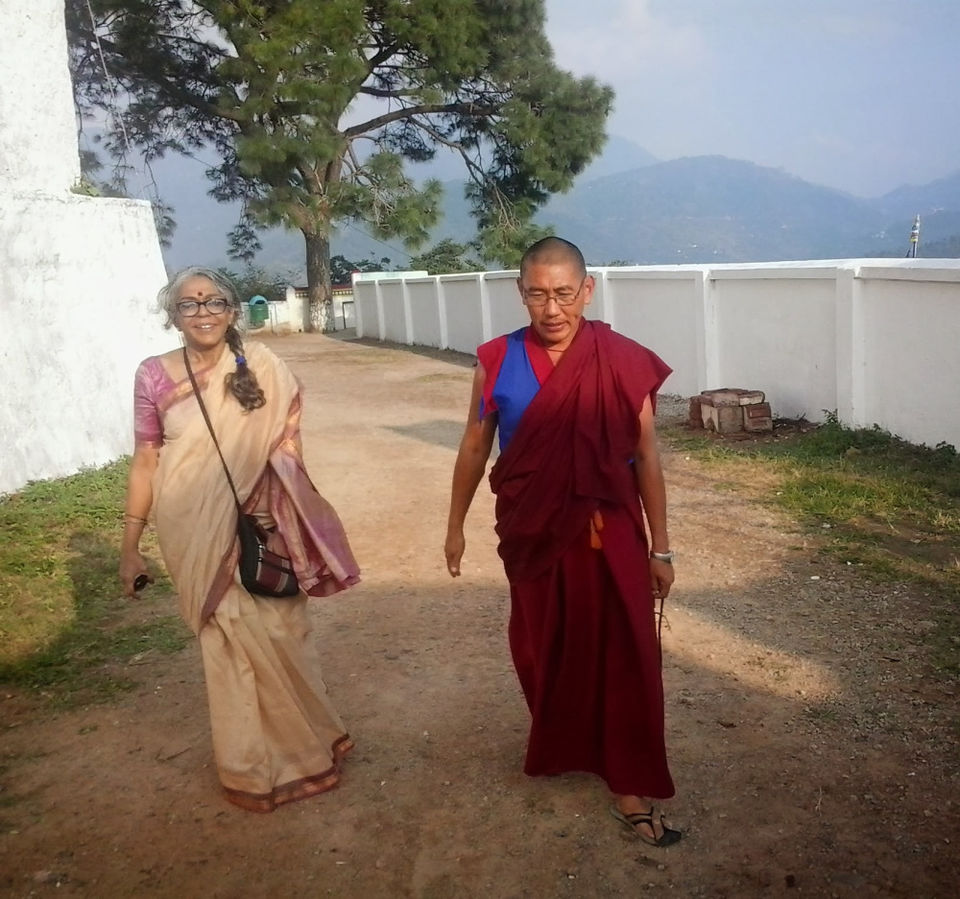 Known variously as Yung Drung Ling, Bon and Yung Drung, a Tibetan Monastery nestles on the hillside, some twelve kilometres from the town of Solan. The monastery has a statue of Shenrab Mibo, and is said to be among the oldest Buddhist monasteries in India. Tourists, it is reported, flock to watch performances of the Cham, the sacred Bon dances, on New Year's Eve.
Constructed in the 7th century, during the reign of Songtsan Gambo, it belongs to the Bon sect, an indigenous branch of Tibetan Buddhism. The monastery is a good place to find out more about Buddhism, the Bon sect and other aspects of Tibetan culture.
I was charmed to see the Tibetan script which I'd briefly studied when I was about 13
A visit to this monastery is a good workout! Apart from the fact that it's on a hill, there are flights of stairs at every turn.
While we were there we did not see many people. Perhaps it was that time of day or year.
Built at several levels on the hillside, one has to climb a few flights of stairs to reach the main temple. There is a huge basketball court on way to the temple, where you are likely to see little monks dribbling ball.
The above quote is from an article in The Sunday Tribune.
We visited the monastery very briefly in September, 2013.
As a young girl, I avidly read all the Lobsang Rampa stories and often fantasised that I was the reincarnation of a great Tibetan monk.
I'd dreamed of being a monk in my early girlhood days
There is a lot about this monastery in another page, online. It's referred to as the Dolanji monastery there.
A couple of young monks heading to the prayer room
Monks had started trickling into the hall and settling down at their desks. It was their lunch hour, after which they would chant and perform their daily rituals. Dr Negi and I moved out to the ground, from where he pointed out the living quarters of the monks and the children's dormitory. A small but beautiful building on the temple's left was the Menri Trizin's home, he said, and we had a glimpse of His Holiness when he stepped out to see off a visitor.
Read more at Tibet's 18-thousand-year-old religion.
In 1967, Menri was refounded at Dolanji in Himachal Pradesh, India by Lungtok Tenpai Nyima and Lopön Tenzin Namdak. This monastery has recreated the geshe training program, and is home to over two hundred monks. Menri in India and Triten NorbutseMonastery in Nepal now host the only two geshe programs in the Bon lineage. (From Wikipedia)
Located in an unknown corner of the Solan District, Menri monastery is house to more than 300 Bonpa research scholars.
Menri (Medicine Mountain) Monastery is located in the Solan district of Himachal Pradesh. This place has changed in recent years from a sleepy, albeit culturally important backwater, to become a bustling hub of religious learning and ritual activity. Until 1998, Menri was a very rudimentary facility with a few simple adobe and stone buildings. Even the main temple was bereft of the rich decorations that have come to characterize Tibetan religious edifices. There were around 100 monks then. Now there are over 350 residents, and large concrete Tibetan-style buildings have come up to house the new temples, a library, Bon Dialectic School, dormitories, health center, and nunnery as well as other well functioning centers
It would not be easy for the ordinary tourist to reach this place. One would have to get to Solan first and find transport to the monastery.
There are pockets of Tibetan settlements all over India. Where I grew up and did most of my schooling, I had some Tibetan classmates. Some had freshly escaped over the Himalayas to India.
A great view for only 175 rupees ($3.50) per person per day, all 3 meals included.
Best visited during daylight given the horrid condition of the roads. Everything is quite cut off from the world and it would be best to travel with reliable company.
This post was originally published on 'Tales from Travels'.