I have come across travellers who have an inclination towards a certain style of travel. For instance, there are travellers who are madly in love with mountains and do not want to explore anything else. On the other hand, there are travellers who want to get a tan by laying on the beach. And then there are people who travel to explore the party culture of different cities as that is something that gives them a different high.
No matter what kind of traveller you are, Cape Town never disappoints you. I must say, Cape Town is one of the most underrated cities of the world.
I visited Cape Town a few months back and it just blew my mind away. I was surprised by the magnificent landscape that this city has to offer. I discovered how Cape Town is the best destination for any kind of traveller. Let me share my perspective of this beautiful city.
I can say I am a mountain person and hence I decided to start my trip by going to the top of Table Mountain. Table Mountain offers the best panoramic view of Cape Town and I can bet that it will take your breath away. Just sitting at the top of Table Mountain I realised why didn't I consider travelling to Cape Town earlier. There is a beautiful cafe at the top of Table Mountain and you can just imagine how beautiful would it be to sip a cup of coffee overlooking the city. Mountain lovers, this mountain should be on your list :)
The next day, I decided to experience the other side of Cape Town and went to one of the most beautiful beaches that I have ever been to. You may find it exaggerated when I say that the "Camps Bay" area is a mini version of Hawaii. Cafes and restaurants right across the beach, some really good cars, and people enjoying their time on the beach. One thing that is unique about the Camps beach is that it has a beautiful mountain "12 Apostles" as the backdrop. So if you are a beach person, this is the place for you to be.
One of the other unique beaches that you can visit is Boulders Beach. The reason it is unique is that you can interact with Penguins - Yes you read that right. Boulders beach is the only place in the world where you can get close to the African Penguins. It is the most visited beach in South Africa and if you pay a visit I can assure you that you wouldn't be disappointed. You may feel like stealing one of the penguins but you can't.
Watching them play is one of the cutest things that you can ever see in this world.
4) 3 Bay Route: You may have never heard of this route as it is not a road trip that you can do. In fact, it is an air ride that will show you entire Cape Town from a birds-eye view i.e. A helicopter ride. This is the most unique thing about Cape Town which you cannot do it in Paris, Amsterdam, London, New York, and any other popular city you would have been to. Trust me this is one of the unique experiences that you can have in your lifetime. And Cape Town looks gorgeous from the Top!!
When you are travelling you never want to have a dull moment and when you are in Bo-Kapp I can assure you that you will certainly not have one. Bo-Kapp is known for its brightness! The reason being the colours of the houses in this town. Each and every house is painted with a florescent vibrant shade that will cheer you up. And if you want to click some good profile pictures, this is the place to be! Well everyone who visits this town becomes a model for a few moments. Like check us out, we got our posing game to the point!!
Paradise for Coffee lovers - that is how I would define it. When you visit Simon's Town you will smell some really good aroma and if you are a coffee drinker, you will certainly not be able to resist it. There are so many cafe's by the bay and you can just sit there the whole day watching clouds going by and it is one of the most soothing experience.
Trip to Cape Town will be incomplete if you don't visit this gorgeous waterfront i.e. Victoria & Alfred waterfront. The energy here is at a completely different level and you can eat every different type of cuisine here. It's a food lovers paradise. And the Yachts here - You will be in awe when you see it. The Yachts here are so fancy that you would feel like buying one for a moment. But of course, then you get a message from your bank to bring you back to reality.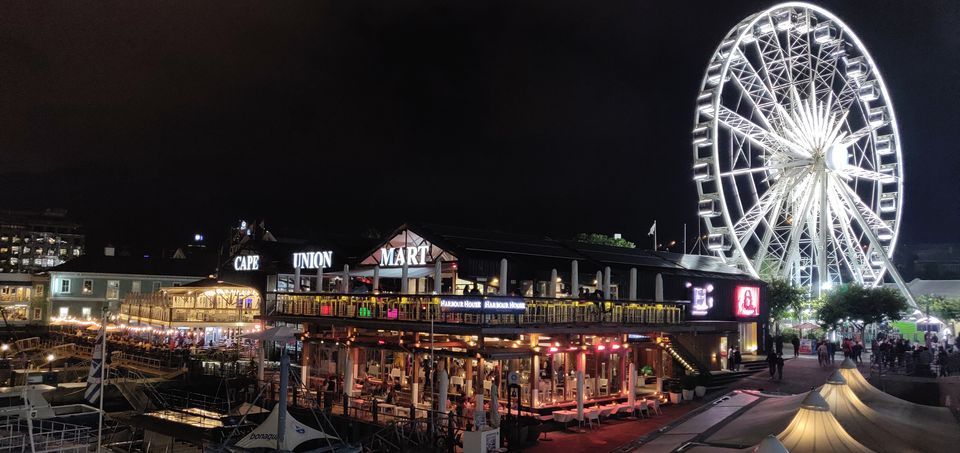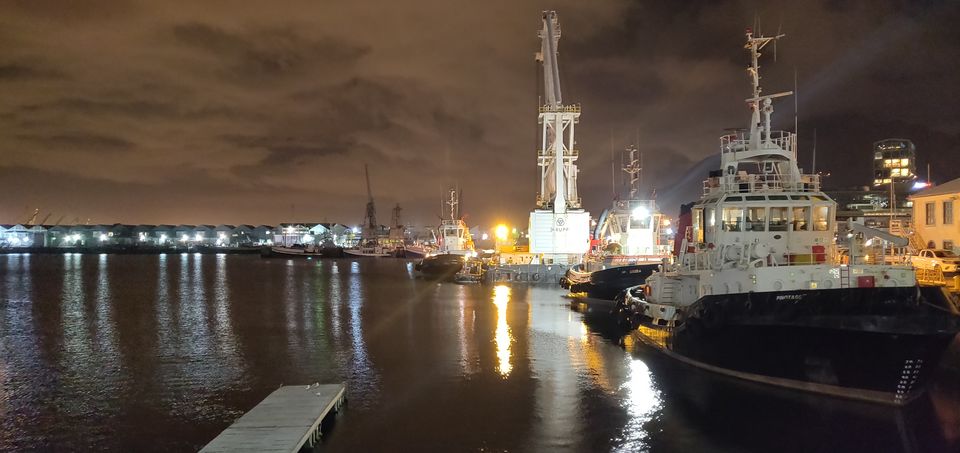 Most of us always keep dreaming about Paris, London, Amsterdam, and other exotic cities. But I would recommend to give Cape Town a chance.
There are a few other African cities that me & my wife would be traveling after the global lock down is over. Till then it is critical for everyone of us to Stay home and Stay Safe.
We all will be travelling soon till then keep exploring the world virtually just like a Tripster!
Explore the best of travel inspiration on Tripoto Instagram!
Chat with us on Whatsapp to help us plan your next trip!