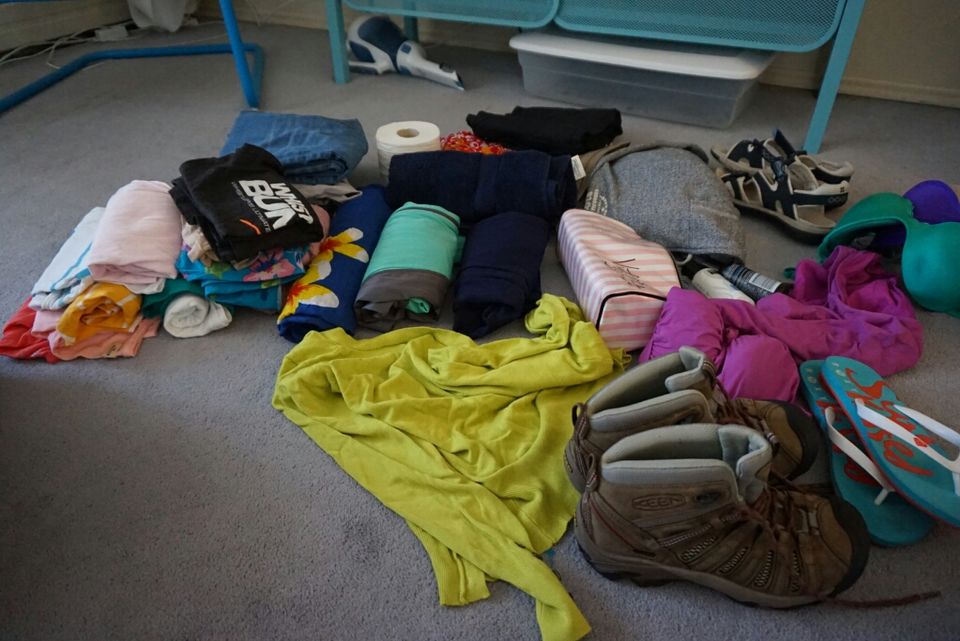 This is a welcome post – for first time backpackers. There is no doubt in the fact that you are going to be a part of an exhilarating experience (some bitter some better). But every first time backpacker is extra cautious about packing the right stuff. While it is not rocket science, I have put together a small list of things that are absolutely necessary for every long trip.
During the course of my travels, I learned a lot about things I should have packed and things I should have left behind. I came up with this non exhaustive list for future. I will keep improving this post as I travel more.
You would agree that a lot depends upon the kind of traveler you are, the kind of activities you plan to do and the length of travel.
But this list can be used as a starting point and it can built upon according to personal liking and needs. I divided my packing list in the categories listed in the table below.
I am a small person and I wanted to pack only the most essential things in my backpack. For example, I did not carry my laptop, but carried a notebook and a portable keyboard for my tablet to make notes for the blog. I also invested in a camera with wifi, so that I could transfer my pictures into my tablet, and did not have to transfer my photos through the memory card. Thus, instead of keeping a hard-drive, I uploaded my photos straight on picasa.

Other tips:
1. Multiple Pockets: Invest in a good backpack, with multiple pockets and multiple points of access. This will avoid the "last in first out" unpacking style. Make sure there are atleast two points of access – top and bottom. There are backpacks with three or four access points too.
2. Prioritize what to pack: Keep it to the bare minimum, especially the clothes. If you want to pack more, keep the option of donating some clothes when the bag gets heavier with souvenirs. Remember, clothes and toiletries can be bought for cheap in any supermarket in the city.
3. Buy a good daypack: While going out for day trips and walking tours, it is important to have a good day pack. It should be able to hold a camera, phone, essential money, change of clothes, towel, a bottle of water and some food.
4. Documents: Keep atleast 3 copies of the following documents in different places in the backpack and day pack: passport (full copy), air tickets, location+ phone numbers of your embassy in the country of travels, travel insurance document/ card.
5. Secret emergency cash: Keep extra money in hidden pockets of the backpack. I stash them in my packed clothes pockets sometimes (no one usually steals clothes), socks, bodypacks, etc. Make sure to buy an RFID secure pocket from MEC or Atmosphere or Walmart to secure credit cards.
6. Vaccinations: Make sure you know about the necessary vaccinations. For example, if you are going to the Amazon forests in Peru, Bolivia or Ecuador, yellow fever vaccination is a must. Entry may be denied to other countries on failure to show the yellow fever vaccination card.
Keeping a backpack light is important to travel comfortably. At the same time, most important things cannot be missed out otherwise forcing you into shelling out money at the last minute and wasting time in finding stuff at the supermarket. Its a fine trade off between money, time and comfort/convenience. You will find a fine balance with time.
Plan well and pack well!
This post was originally published on Outbound Again.