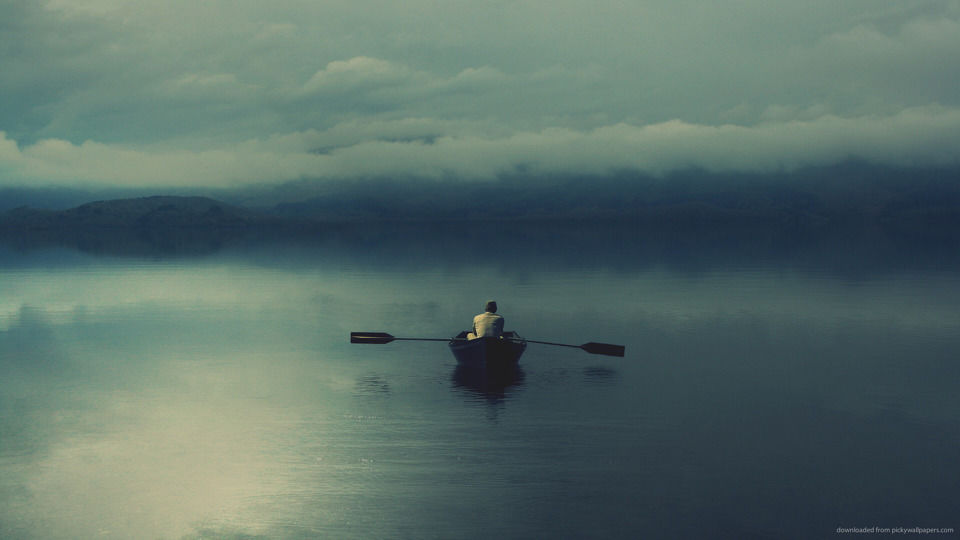 "I read, I travel and I become" It's been six years travelling has become an inevitable part of my life. Ever since I started working and earning money I always dreamed of exploring new places and experience the culture and life style of people in such new places. My friends always used to ask how I am managing time and money and also what moves me to travel alone. They often ring me up to get information and tips on how best they can plan their trip and for the benefit of many here am writing down from my experience, how effectively and efficiently one can travel to their destination. You don't need to be rich to travel well but a proper planning will always makes the difference especially in time and money which you are allocating for your trips. So here I would like to give you some useful tips on travelling which will ultimately help u in better organising and managing your trip. Let's start one by one.
1) Destination:- First and most important part of your travel, one should have a basic understanding about the place which he or she is heading to. Based on personal preferences people may choose between places where one can find wild life, beautiful landscapes, beaches, hill stations, historically notified places etc. In a modern digitalised world gathering information about your place of choice is not at all a Himalayan task. I personally suggest "Trip Advisor" and "Tripoto" website for all your destination needs. It covers almost all foreign as well as domestic destinations and in depth reviews and travel updates about the same. One can also Google and refer various books, websites and travelogues to get more detailed information. Once the destination is set forget about it n think only about the journey :)
Once the destination is clear one should make a basic itinerary about the places to visit and things to do. Itinerary always helps in better management of time.
2) When to travel:- This is little tricky. Which part of the year is suitable to travel. If you are on a controlled budget kindly avoid peak seasons instead travel during off season. This has two advantages, less crowd and low budget. Generally considering the climatic conditions prevailing in India September to February is the ideal time to see places because of pleasant weather. Monsoon also will stops by this time. But if u see Himalayan Ranges and places like Ladakh, Kashmir, Kedarnath, Badrinath etc summer would be the ideal time because during winter these places will witness heavy snowfall and hence will be disconnected from outside world.
Once can also check with the locals of the desired destination regarding the best time to visit. They will always give useful tips since they might be knowing the place better than many websites. Since there are lot of travel forums and social networks finding local people of your destination is not at all a difficult task.
3) Mode of Travel: Once the destination and the suitable time for travel is set the next immediate action plan would be the mode of travel. Here also the choice depends upon time, cost and personal preferences. Generally most part of the country is well connected by Indian Railway and hence if you have plenty of days to spare and on a strict budget train would be an ideal choice. But if you are short of days and money won't be an issue then u can chose to fly. More over if u plan in advance the flight charges will be very less and thereby u can save a lot of time and money. Most of the back packers like me always prefer local or public transport to travel in and around destination. You can also even try for shared mode of transport. But if you are on a family holiday taking cab would be advisable. Instead of letting your hotel people arranging cab better talk to the drivers directly and strike a deal which will help in saving a lot of money.
4) Accomodation:- With the introduction of websites like makemytrip, trip advisor, yatra.com etc finding Accomodation in your destination is very easy. These websites always offers lucrative deals on hotel bookings and majority of the credit cards are now a days started offering cash back on Hotel Bookings. But if you are travelling during off season u can reach your destination and chose the accomodation personally. The hotel rates will be low and with bargaining u can even save additionally. It also helps u in situations where u didn't like a particular place and want to try another one. U can just visit the property personally and decide whether to take or not.
But during peak season, it's not at all advisable to get down and search for Accomodation since most of them will be full. Solo travelers can always check for hostels and as well as homestays since they will be cheaper and u can meet n mingle with lot of new people. I personally suggest Hostelworld.com and booking.com for searching hostels, guest houses and home stays for back packers and solo travelers.
5) Less luggage more comfort: Pack less and kick start your journey. When you pack things always remember don't put everything in a single Rucksack or Backpack or Trolly. Always remember to carry a sling bag or a daypack to keep your travel documents, books, water bottle, essential medicines, cookies etc so that it can be accessed easily and u don't need to open your rucksack every now and then. Minimal luggage always gives more comfort.
6) Travel Gear:- A suitable travel gear makes things easy. Whether it be a rucksack or duffel bag or trolley care should be taken while buying them. Trolly as well as duffel bag comes in various size and shapes and for concentrating more on backpackers and solo travelers I am skipping them. For a back packer or a solo traveller rucksack is the best thing because it takes weight on shoulder and support on hip and gives freedom to your hands. More over its easy to carry and take around.
Now what should be the capacity of an ideal ruck sack. I personally suggest out of my experience one should carry a 60 liters plus rucksack which is suitable for carrying substantial amount of stuffs and have plenty of pockets for storage. Along with a 60 liters plus one should also carry a day pack to keep travel documents, books, camera, water bottle, food items etc
While choosing a rucksack care should be given to three aspects material and fabric, height of the rucksack and hip adjustments and pockets and hook. The best material or fabric for rucksack would be Nylon or rip stop Nylon which are tough, light weight and have basic waterproofing. Strong and breathable hip adjustments will balance your ruck sack and won't sweat your sides. Hooks will help you to add more gears to your ruck sack.
7) Things to carry for a trip:- Once suitable travel gear is in place the next thing is what to carry. In many case we forget one or more essential things while packing for our trip. To avoid this it's always better to have a ready made check list.
The below check list will help you in packing your stuffs without missing anything.
A) Basic Travel Kit
Itinerary print out
Few photos, two copies of passport, ticket, ID proof and address proof.
A small note book and a pen
Books for reading and reference.
Mobile charger and a high capacity power bank
Torch light and a Swiss knife
500 ml or 1 litre water bottle with hook attachments
Plastic bags or Zip lock bags
UV protection cap or hat and sunglasses
Camera bag with lenses, lense hood, charger, memory card, tripod
B) Toileteries
Tooth brush and tooth paste
Toilet soap and hand sanitizer
Tissue papers and wet face wipes
Face wash and moisturising cream
Hair oil andShampoo pouches
Lip guard and sun screen lotion
Comb and a small mirror
Cologne talk or deodorant
Basic shaving kit consisting razor, razor cartridges, shaving brush and foam
C) Clothing and Others
Clothes as per schedule
Handkerchiefs and towels
Socks and under garments
Flip Flops or Slippers
Light hoodie jacket for night
Cotton jacket for day time
Heavy Woolen jacket during winter
Woolen gloves and thermals for winter
D) Basic Medical Kit #
Pain relief spray or gel or tablet
Antiseptic cream
Medicine for cold, fever and headache
Medicine for dizziness and vomiting
Medicine for gas trouble and stomach pain
Square and circle band aid patches
Cotton and dressing bandage
On going medicines if any
# kindly consult doctor before buying medicines for the above.
8) Execution of Itinerary:- This will be the final stage and largely depends on how effectively you are managing time. The basic rule is start early and reach early. Try to plan previous day night about the next day activities and ensure in a hurry u don't left important things. Sometimes due to weather or strike or uncertain events you may encounter problems and the best way of dealing with it is checking with the local people. They can give you handful information about how things will be and what necessary modifications you need for alternat arrangements. The above basic travel kit is designed keeping in mind our day to day needs and hence one can check the same and update with their requirements. Care should be taken while properly packing things.
And for the question why I prefer travelling solo. Henry David said "The man who goes alone can start today, but he who travels with another must wait till that other is ready". It's as simple as that.
Dear fellow mates do home work regularly on travel and your experiences will polish your itinerary planning and execution. Meet local people and spend time with them, sometimes you will find they are better than reference books. Prefer healthy veg food and drink less than on your limits and be confident. It's not the destination that always matters, enjoy your journey and make that a beautiful memory to cherish for a life time. Have safe, pleasant and wonderful trips ahead and celebrate the joy of life :)