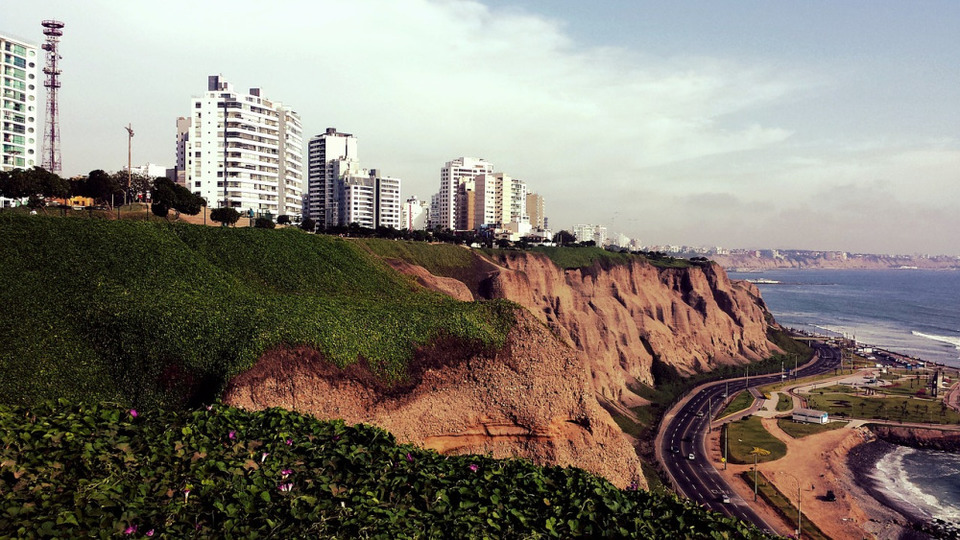 #GuestPost
South America is bursting with colour and alive with energy. Glaciers, rain forests, mountains, and beaches; it has it all.
But, outside of the breathtaking nature and natural landmarks, it's also home to some incredible cities, four of which have been listed below :
It's quite simply impossible to go all the way to South America without setting foot in Rio. It stands out like a beacon, and rightfully so.
Built around towering granite mountains, where the mighty Christ the Redeemer himself stands, here you can enjoy hitting the beach by day, and sampling the city's Latino-inspired restaurant and nightlife scene post-watershed.
When it comes to beaches, no visit is complete without going to the Copacabana. Made famous in the 40s thanks to all the Hollywood starlets taking a shine to its golden sands and beautiful climate, it's now a haven for sun-worshippers. If you want to go less mainstream, there's also Ipanema Beach, where the real tan-enthusiasts go.
Take a cable car up Sugarloaf Mountain to see Christ the Redeemer and take in the splendour of the city spread out below you. There's also surfing, rock climbing and hiking in the Tijuca rain-forest. Nature is at your fingertips, and it's not the place to let it go to waste.
And who could forget Carnival in February? This accelerates the city into a new dimension of life. The colours, the dazzle, the dancing – it's a phenomenon in itself.
Passionate with just the right amount of craziness, which is understandable as it's where the Tango originated, this is Buenos Aires.
As the capital of Argentina, you'd expect some of the best steaks and red wine on offer here, and you wouldn't be wrong. The restaurant scene prides itself on its steaks. Pair with a local glass of Malbec and you're golden.
The city itself is peppered with hidden architecture displaying French and Italian influences. Spend the day getting lost in its old-style streets and you won't be disappointed. Art-lovers are also welcome here, with a host of fantastic galleries and shops.
Buenos Aires also has a great nightlife scene – but be warned, it's not for the fainthearted. It doesn't start until late, and late means late. Clubs get going at 2am, restaurants from 9-10pm, and some of the hardcore party-goers don't arrive until 4am !!
Chile's cosmopolitan capital, and its largest city, Santiago is laced with sophistication.
It's fringed by the Andes, which provide the snow-capped backdrop to this city. The city itself has a captivating past, and the historical centre and cathedral are great to spend the day getting lost in. It also has a great food scene, with a focus on two of its popular food markets where locals head for their dinner ingredients and restaurants stock up on fresh produce.
La Vega Central Market has two hundred stalls, and the Mercado Central serves up some of the best fresh seafood, straight from the port.
Santiago sits nestled amongst some of the most beautiful wine regions the country has to offer. Head north to the Elqui Valley, where stargazers and wine-lovers unite (great combination), to enjoy the vineyards and the beautifully clear, unpolluted skies. In fact, with the next total solar eclipse due to take place on 2nd July 2019, you can book a special tour here to enjoy this natural phenomenon.
Fun fact – Lima is the second-driest capital city in the world (after Cairo).
Surrounded by crumbling cliffs, Peru's charming capital is a place for visiting stately museums, galleries full of edgy, cool art, and delectable restaurants with great gastronomical choices.
In fact, Lima dominates when it comes to South American fine dining, but it hasn't just been handed it on a plate – it's had to work hard for its foodie reputation. Whilst there, make sure you try some of the best restaurants in the city, which usually pair their menus with local wines for good measure.
Find hidden treasures in the old school shops down hidden streets, before venturing to one of the city's secret nightclubs to dance the night away, Latino-style of course.
……………………………..
I hope you found the write up above interesting & useful as well . You may like to check out some other exclusive Travel Blogs & Travel Videos from across the world here :
Travel Blogs @ Inside Out with Rahul Yuvi
Travel Videos @ Inside Out with Rahul Yuvi
Namaste & Take Care till my next post.
(Just Google : Inside Out with Rahul Yuvi)