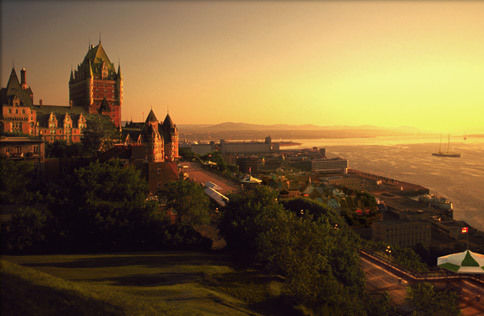 Having lived all my life in a bustling city like Delhi, Canada came as a breath of freshness. Forests, Great Lakes and absence of dust and pollution set it apart from other countries of North America. However, as far as Canada's beauty goes, Quebec City has to be one of the most visually stunning of all!
About Quebec City
It is one of the oldest European settlements in North America and the only North American city to have fortified walls north of Mexico. The first impression one gets is that of a picture postcard Victorian city and therefore, it comes as no surprise that UNESCO has declared it a World Heritage Treasure. The city has a certain vintage European charm about it mainly due to its rich history, gorgeous buildings, warm locals, horse drawn carriages, open air art galleries and cozy cafes and restaurants. Although it is formally known as Quebec City, locals merely refer to it as 'Quebec' – probably as an honor that before anything else, the fortified city walls stand strong, even today.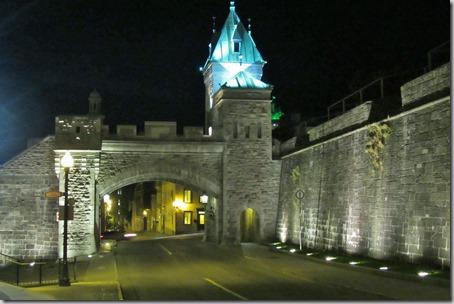 Location/How to Reach
Quebec City is the capital of the province Quebec and is located to the north of St. Lawrence River, which narrows to just a width of 1km here. The name 'Quebec' has been derived from an Algonquain word which means 'narrowing of the river'. One can drive down from Montreal which is just three hours away. The Quebec Bridge and the Pierre Laporte Bridge and a ferry service connect the city to its suburbs. The Jean Lesage International Airport has over 350 weekly flights from Quebec City too.
Attractions
The best way to enjoy Quebec is to put on a comfortable pair of shoes and walk around everywhere, especially the Old Town. There are many attractions on the street itself – singers, street entertainers, horse- drawn carriages, art galleries – exhibiting the rich and vibrant culture that is alive even today. The locals are warm and friendly, always ready for a chat over a drink. Musicians and dancers on the streets would just grab people's hands and drag them in their performances. One can discover how Quebec's defense developed under the French and English Regimes on a walk in the Old Town along the fortified walls. There is a boardwalk alongside the Lawrence River that lets you enjoy the cool river breeze. The city also has a number of museums, quaint shops and market stands selling fresh and locally produced goods like jams, maple syrup, wines, etc. Overall, the city is a gorgeous spot for photographers, history lovers and people who are looking for a break from the monotonous city life.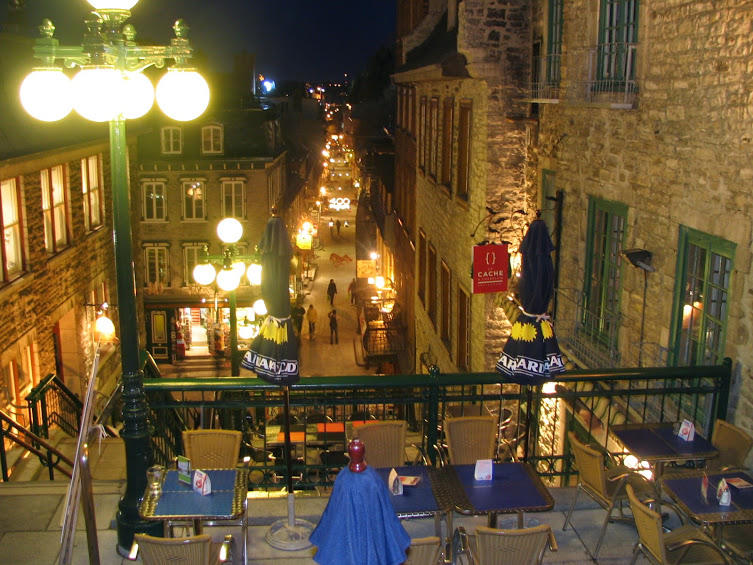 Best Time
Quebec is also considered a winter wonderland, when its beauty gets magnified by ten folds with the snow, the local delicacies and the overall atmosphere! So, sometime in October-November is a good time to visit when the winter is just setting in but it is equally beautiful to visit later in February. Another pleasant time is around July-August when it's not too hot or cold and the light breeze can be enjoyed.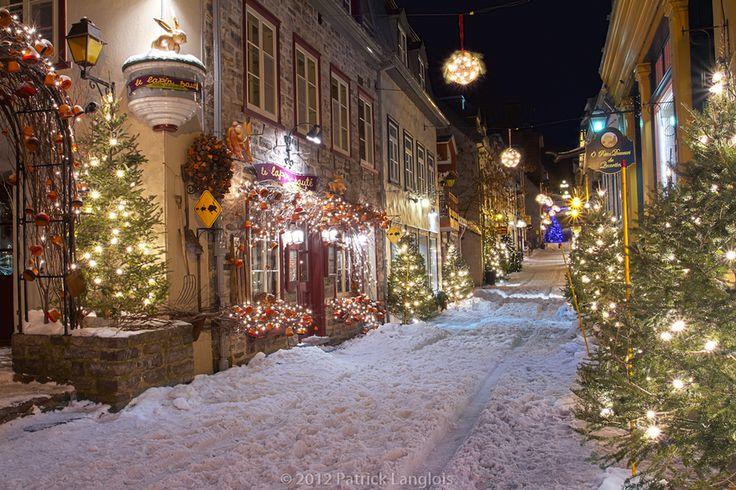 Accommodation
If you want to do things in style, you might as well stay in the World's Most Photographed Hotel - Château Frontenac! It looks nothing less than a palace out of a fairytale and can be seen from any point in Quebec. However, visitors are allowed to take tours around the ballroom, courtyards and the artwork in the hotel complex so you do not miss out on its charm even if you choose to stay outside. There are cheaper accommodations available in and around the city in the form of hostels or paying guests facilities. These accommodations are not just light on the pocket but also give an opportunity to interact closely with the locals who are extremely warm and friendly.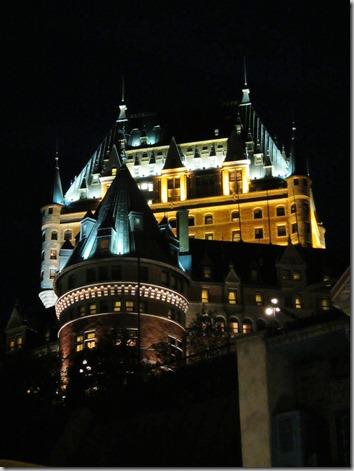 Personal Experience
I visited Quebec in the month of July when the weather was extremely pleasant with warm afternoons and a cool breeze at night. I spent all my days walking around the city, especially the Old Town which had several pleasantly old fashioned, narrow lanes. Walking along the city walls was not just beautiful but gave me an insight on how things must have been in the past. The way you tell a story matters, especially when it's something as intense as colonialism and Quebec has done a pretty good job. One of the world's largest urban parks is also located here – Plains of Abraham, which is a great place for hanging out with friends and family. Picnicking, cycling, walking and cross country skiing are common activities here in the evenings or on weekends. Music lovers would be interested to know that in 2008, Paul McCartney and Celine Dion performed in these very grounds on Quebec City's 400th anniversary!
One of the best things I had was a French dish called Crepes, in a snug restaurant called Le Billig Creperie which is about 20mins walk from the Old Town. They serve possibly the most authentic and best crepes topped with chocolate, salted caramel, maple syrup, scallop, ham, etc! I tried the 'Ecstasy Crepe with Dark Chocolate' and that was nothing less than a heavenly moment for me. However, crepes are not their only specialty. The menu on the walls boasts of other interesting items like Lobster Cakes, Duck Confit and a large selection of wine. One should also try the craft beer that Quebec City makes which is also considered the best in Canada. One such beer with a very innovative name is 'La Fin du Monde' which literally translates to 'The End of the World'! A day later, I tried crepes in one of the restaurants along the boardwalk which was a little cheaper than the one at Le Billig and even though it wasn't as good as the one I had on the previous day, it was quite fulfilling!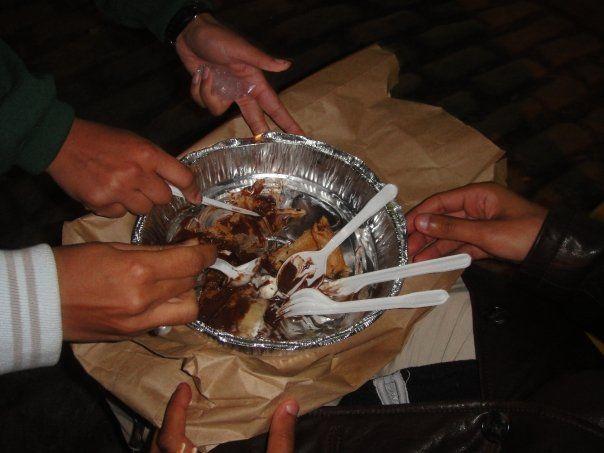 I stayed in the hostel of the Laval University which is just about 25mins away from the Old Town and that gave me the chance to mingle around with the local crowd – especially students! The accommodation was extremely comfortable and the food mess had all types of kitchen appliances, so one could even cook their food as per their liking!
There are many attractions around Quebec City as well such as the Montmorency Falls, which is, in my opinion, as beautiful and grand as the Niagara Falls.
Overall, I think the mix of European and American culture in Quebec had a unique charm about it which makes it one of the best places to visit in North America.
Cover Photo: Cultured Chaos