After our time in Bolivia, we headed to San Pedro De Atacama, a town famous for its Geo thermal fields and dramatic landscapes around.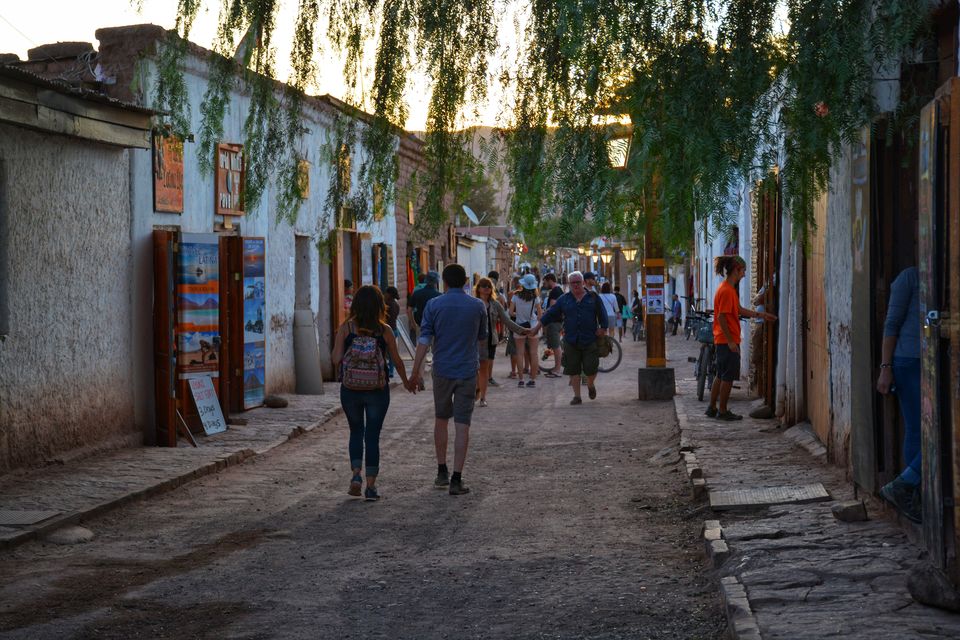 Our plan was to visit a lunar like depression called Valle de la luna and the largest Geo thermal fields in the southern hemisphere "El Tatio"!
When we arrived in San Pedro a day before, it was pretty warm with sun shining all day! However, when we started early in the morning, the next day to visit El Tatio, which is approx. 80 km from the town, it turned as cold as ever!
El Tatio geyser fields are located at an altitude of 4340 metres which is the third largest in the world extending to approx. 30 square kilometres
As soon as we reached the location, we saw again something which we had never seen before. Basically, fumes and bubbling water spurting all around and a warmth beneath our feet, due to the geothermal activities all over!
I have seen Geo thermal fields earlier in Iceland, New Zealand and North America, but this was definitely different and voluminous than all those!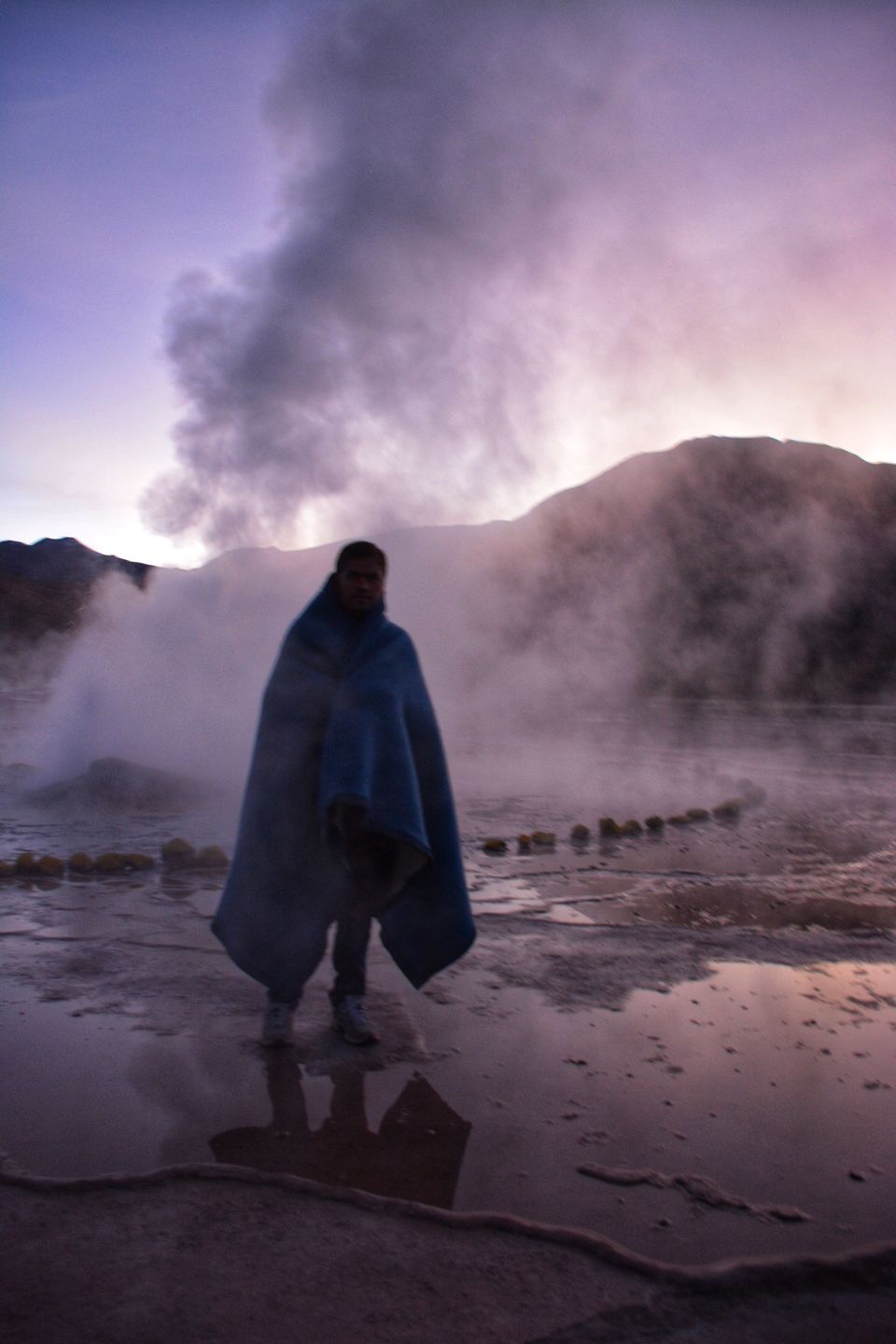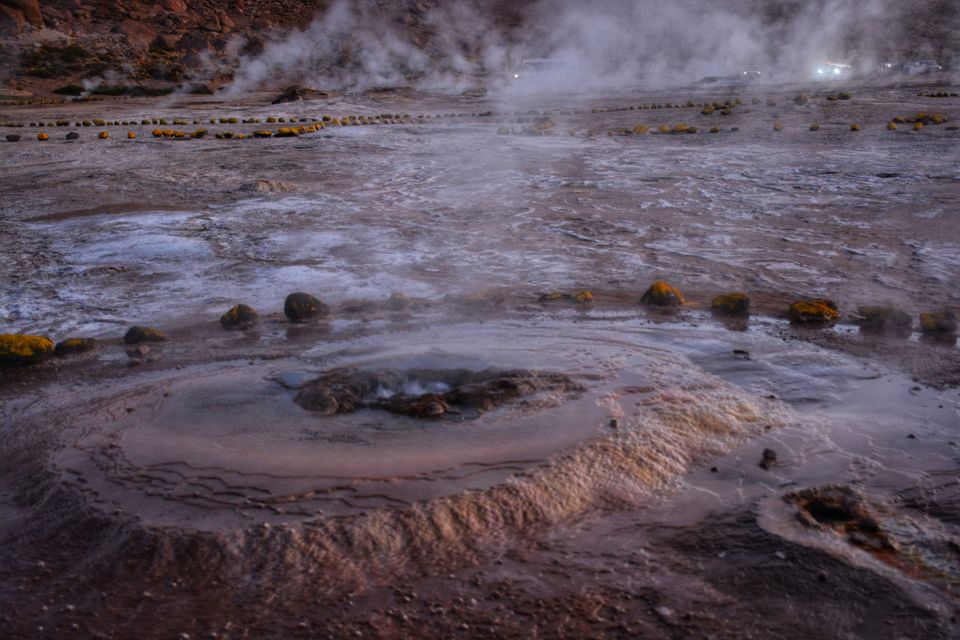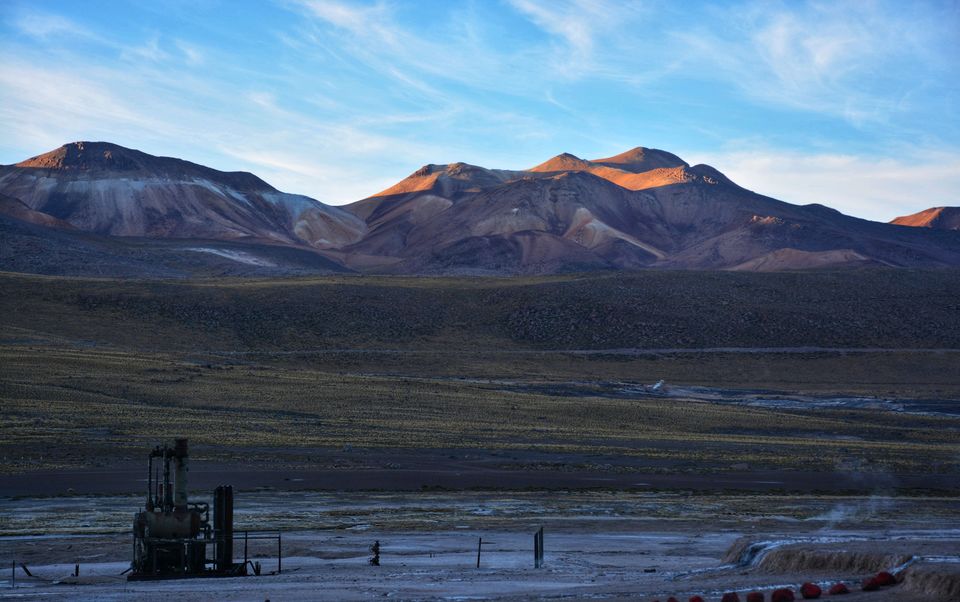 There is a large hot water spring too which is you can take a dip in, but I avoided it as it was too crowded the day we visited and anyways I had a share of my dip in a much wilder hot spring during my salt flat trip in Bolivia 😊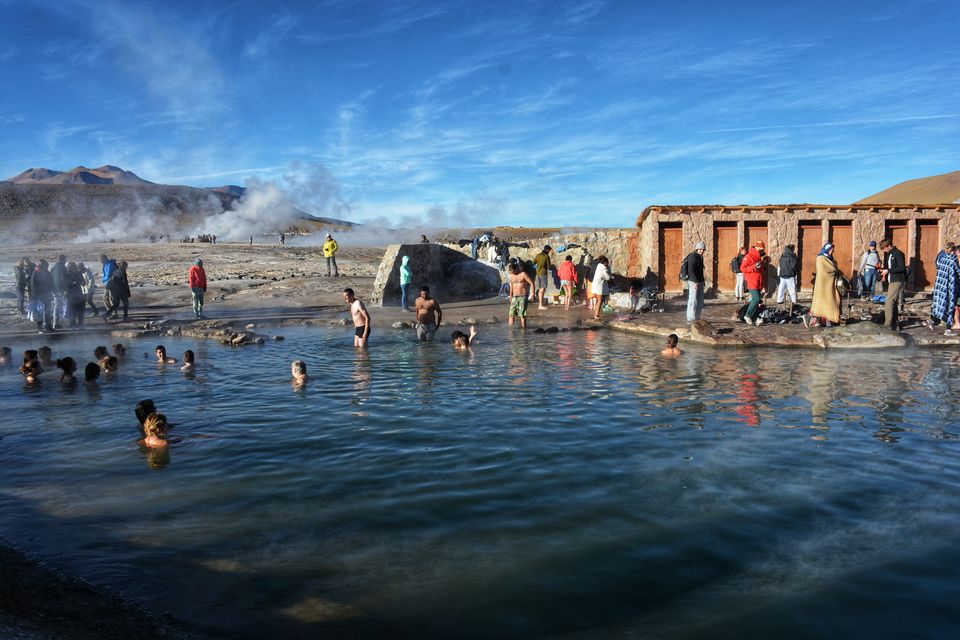 We really had fun exploring the fields though, roaming around numerous geysers, erupting every now and then, along with bubbling mud pools and water boiling everywhere around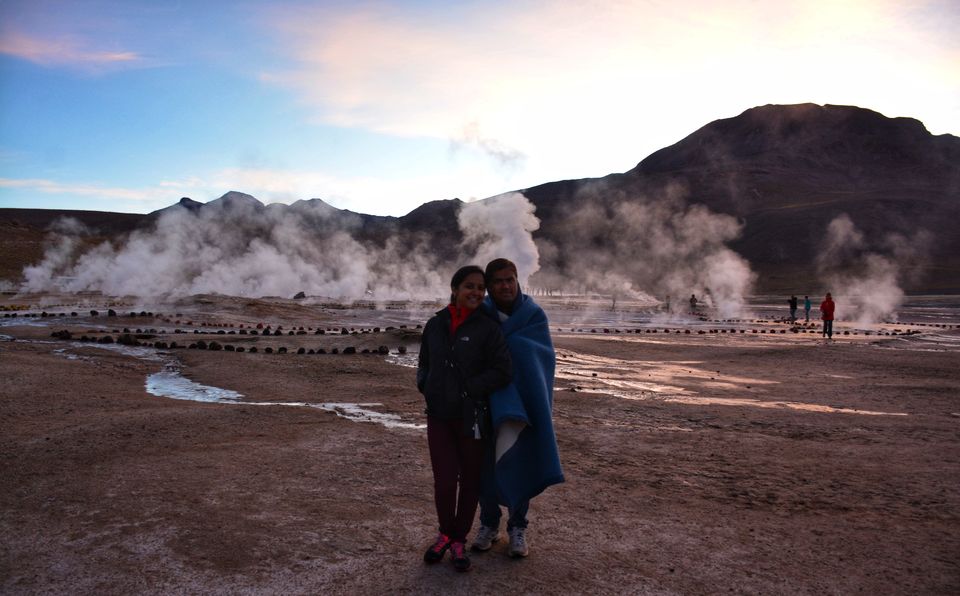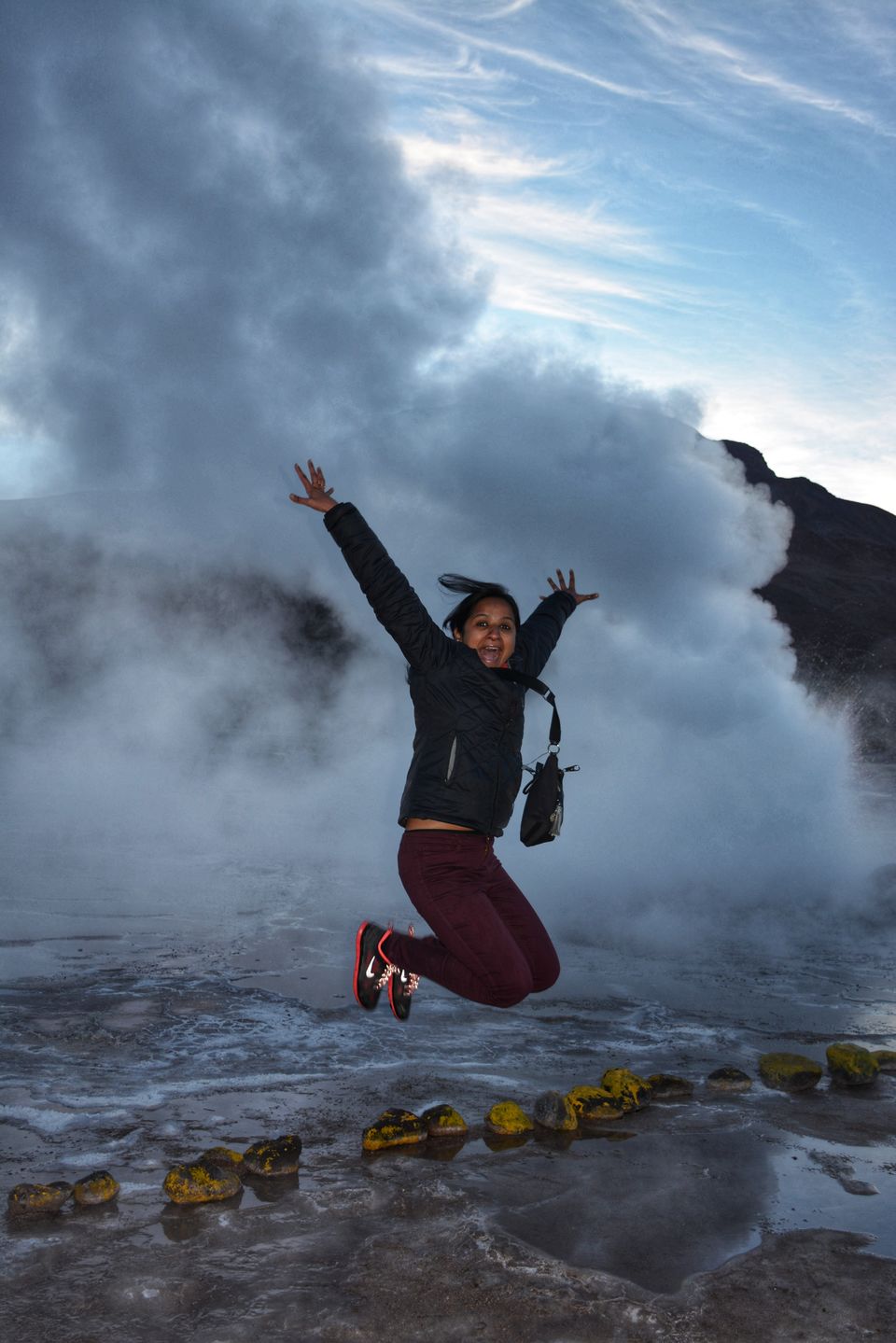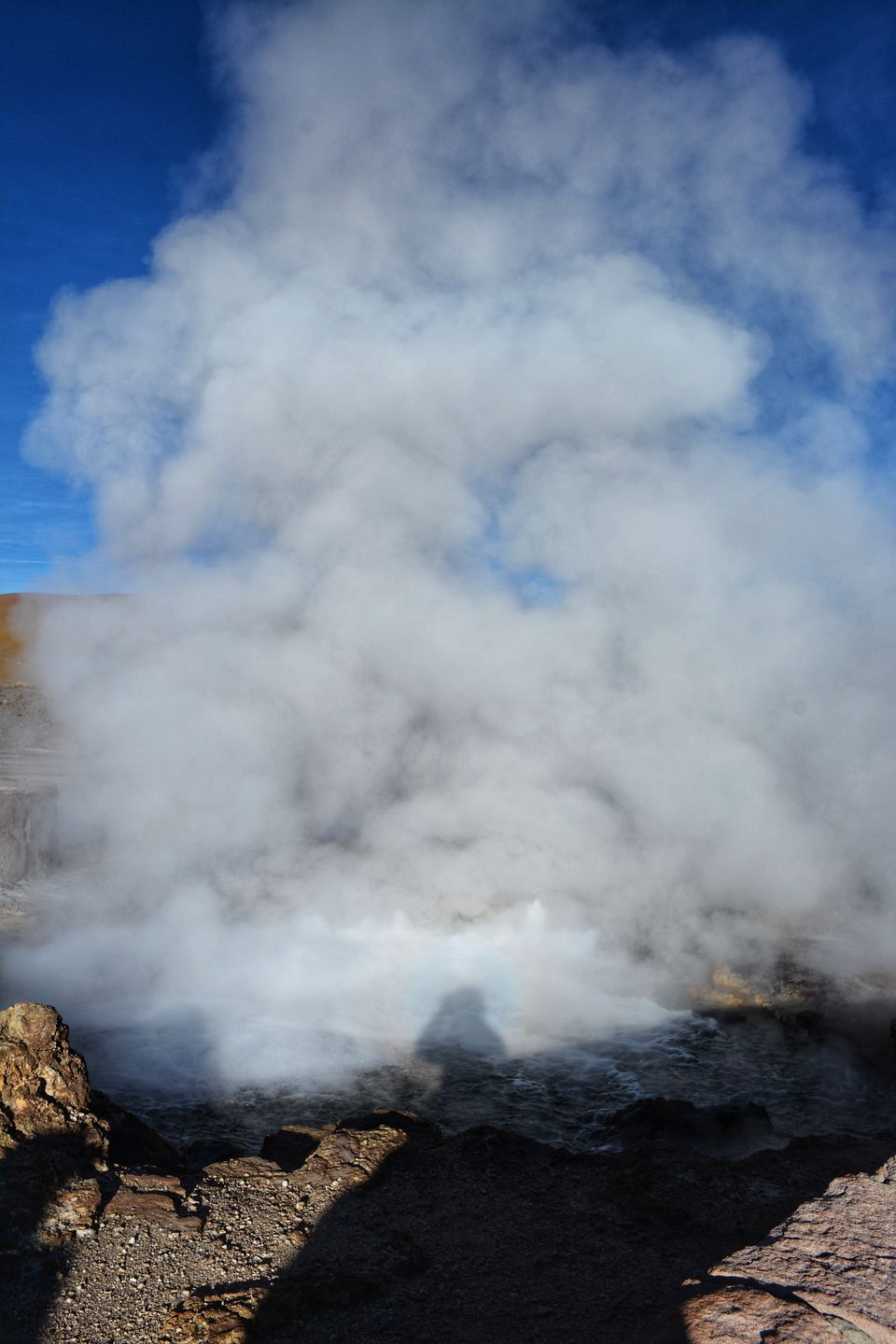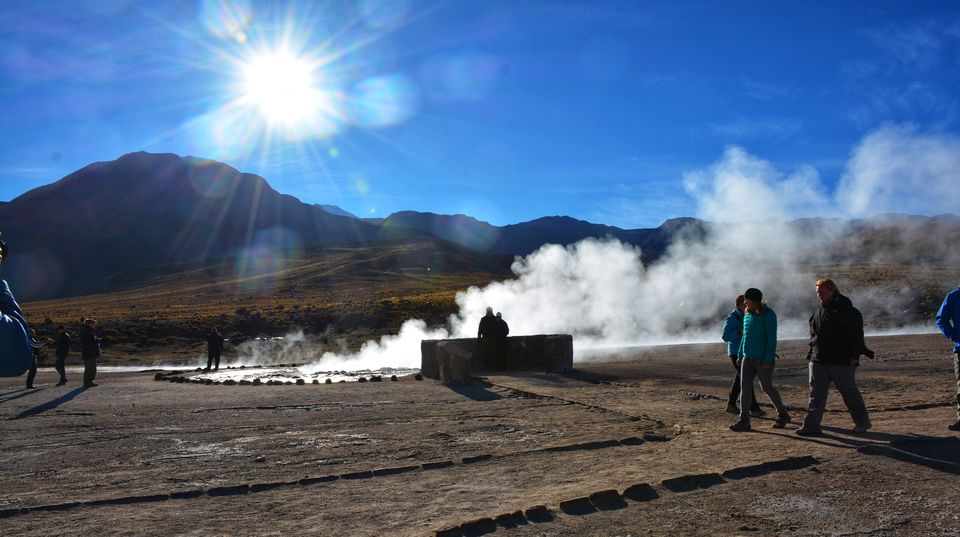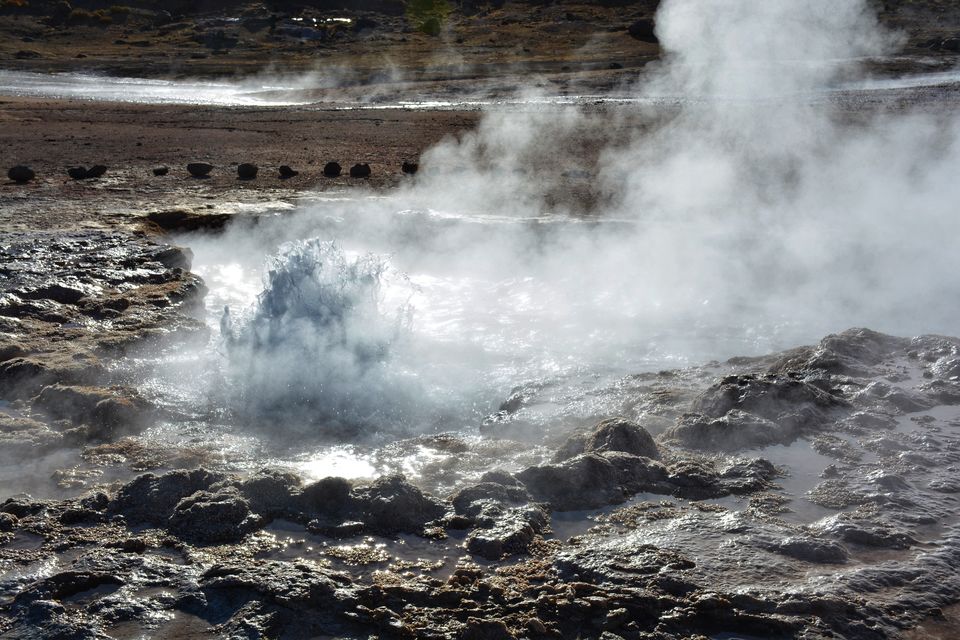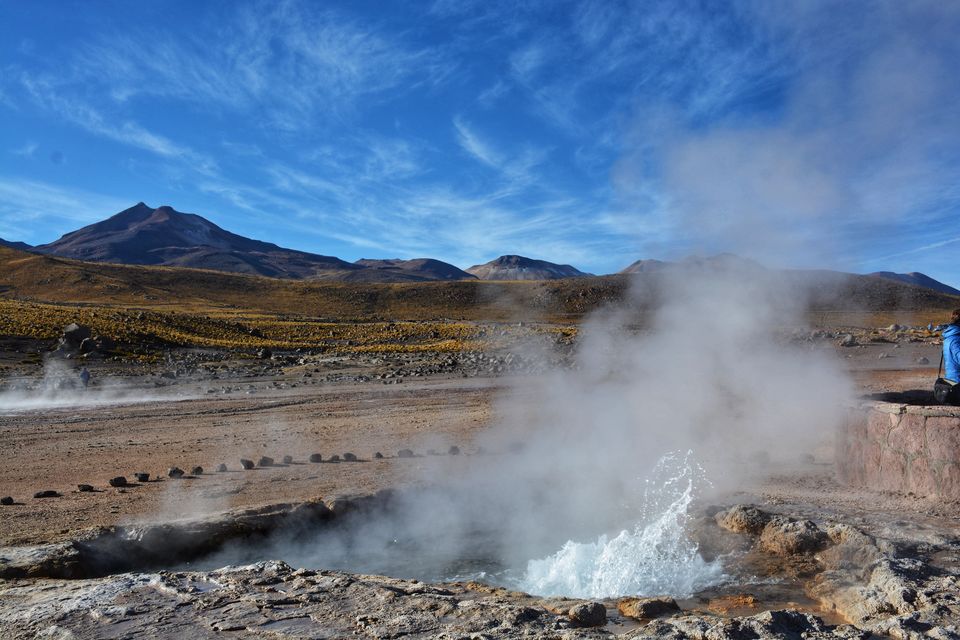 This is a must visit while you are in Chile for sure!
We made a quick stop at an ancient Chilean village "Machuca", with only 20 houses or so and s small church too. It is a typical old Chilean village depicting how Andean people use to live in the old times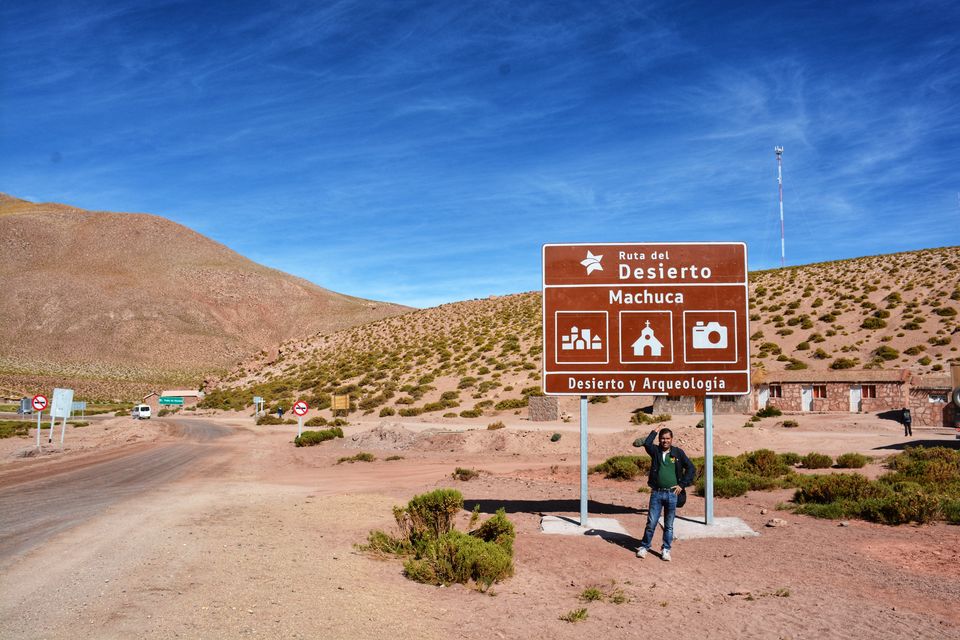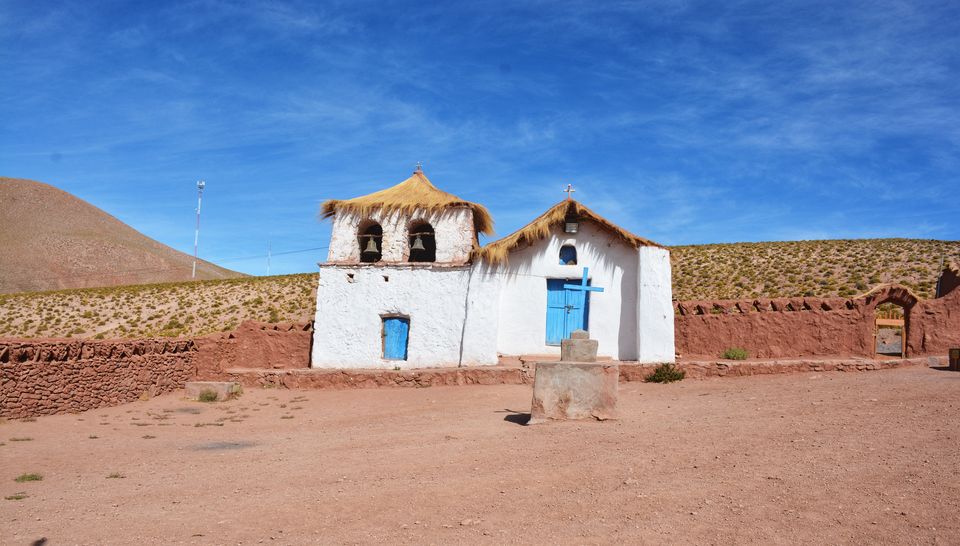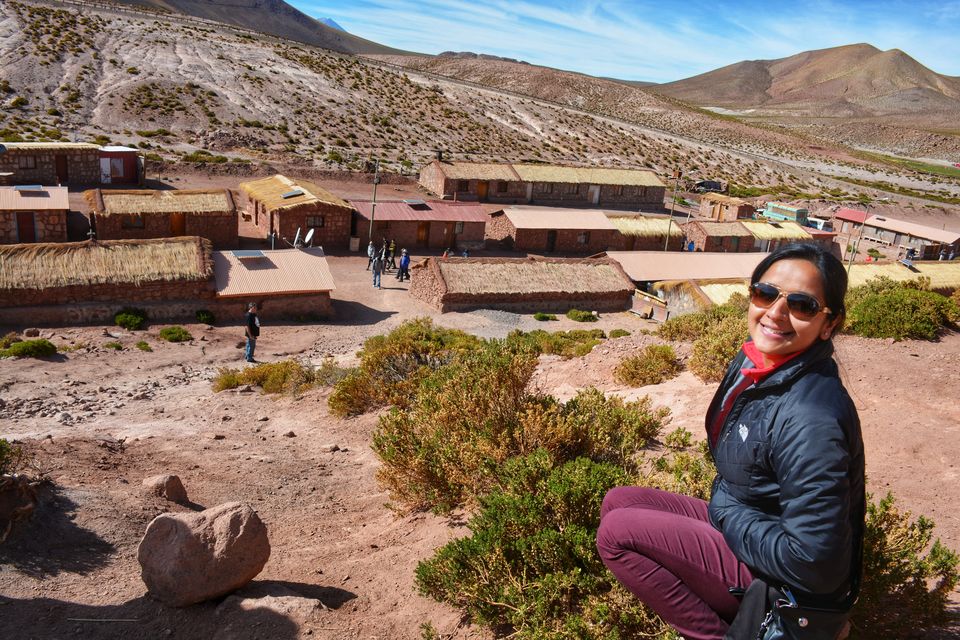 The next plan was to visit Valle de la luna early evening on the same day, however, I was dead tired from all the non stop travelling from last week or so. We decided to chuck our plan for the evening and just relaxed in our hotel, enjoying a glass of wine and the full moon night
I would definitely recommend to explore this valley if you are there though, as you get a chance to see the biggest moon in southern hemisphere from this valley, especially on a full moon day!