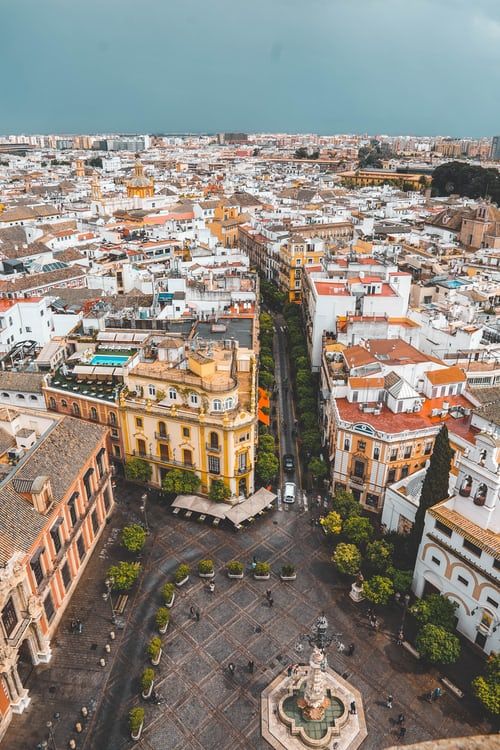 Spain is a highly developed country and is the world's 14th largest economy by nominal GDP and the 16th largest by PPP, and is also known for hosting the world's 3rd largest number of UNESCO World Heritage Sites. It is also considered to be the 2nd most visited place by travelers. Known for the yummy cuisine, art and culture, Spain is wonderful for its very own kind atmosphere.
Visa Requirements:
Depending on the purpose of your travel to Spain, there are different types of visas that will apply to the occasion.
But on a general note download the visa application from their official website. Download the form, follow the instructions, pay the visa fee and submit the documents required as given on the official website.
Pro Tip: If you feel you will feel lost or confused, during the process of your flight bookings and Visa Process, contact any of the trusted Travel Agencies and they shall help you with it.
Seville is famous for its art form with roots in the Gypsy culture known as the Flamenco, and is a city full of life and possibilities.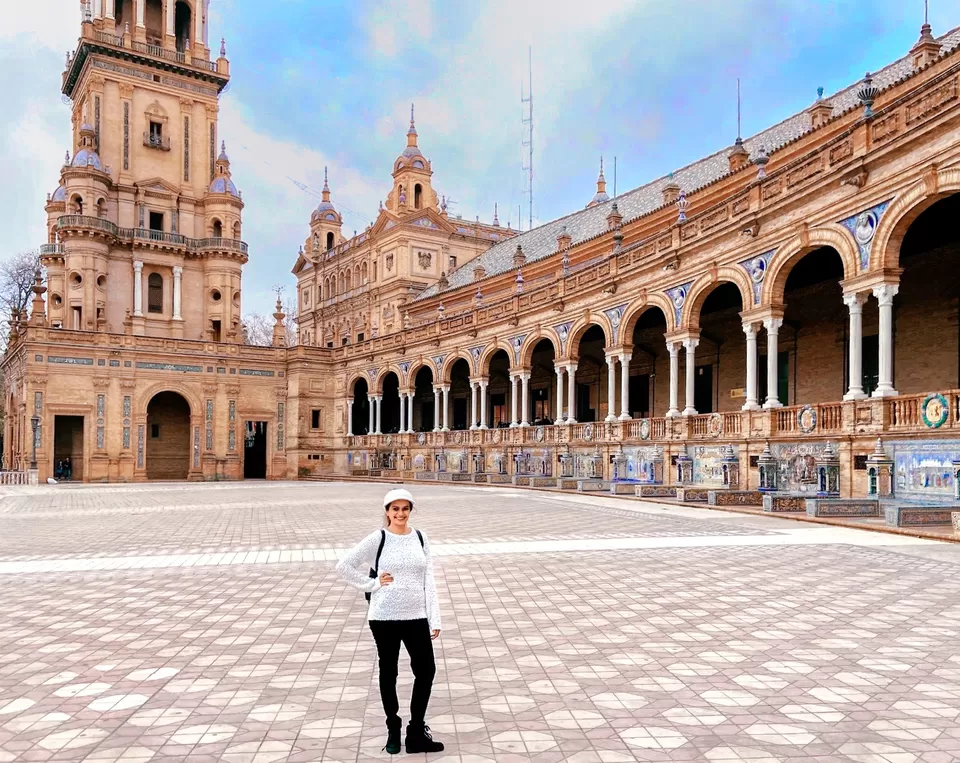 Puerto Banús is actually known as Puerto José Banús, located to the southwest of Marbella, Spain on the Costa de Sol, and is famous for luxury marina and shopping complex, after which it has turned to be one of the most happening places for entertainment.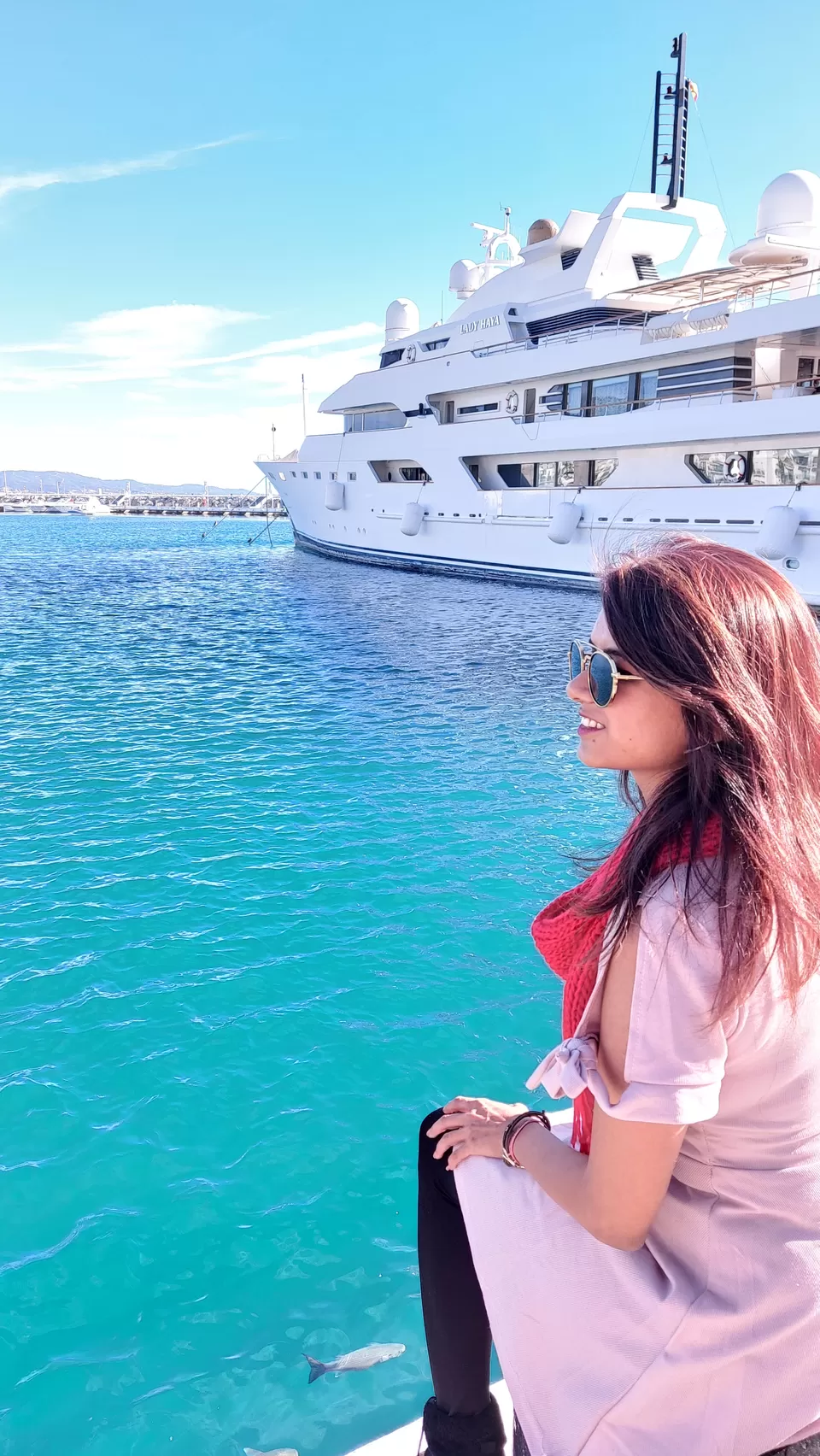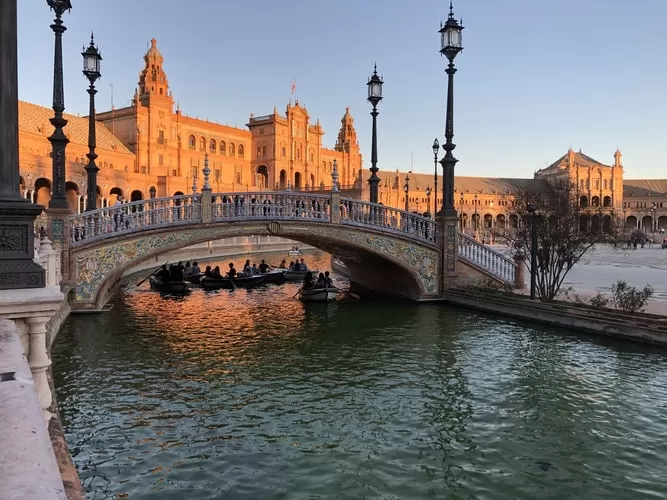 3. Catedral de Sevilla
The Cathedral of Seville is the largest gothic cathedral in the world, and the third temple in size after St. Peter's Basilica of the Vatican in Rome, and St. Paul in London. In 1987 it was declared a World Heritage Site by UNESCO.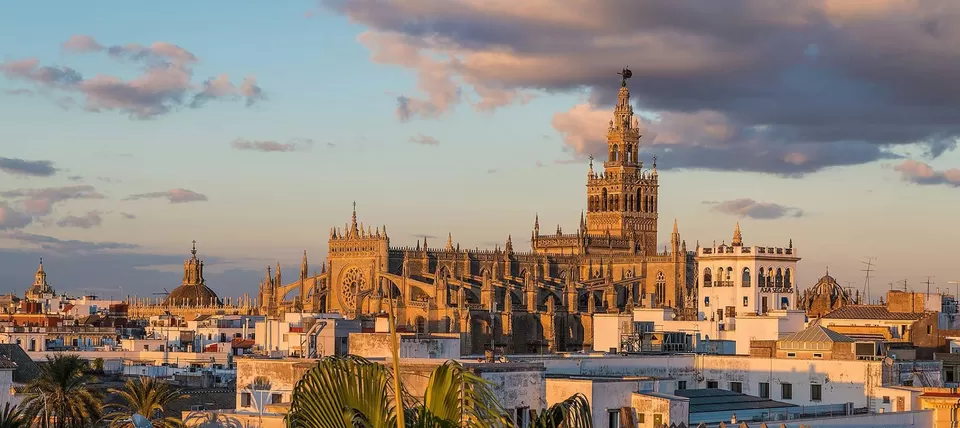 4. Plaza De Toros, a magnificent bullring that is the oldest in Spain.
5. Alamino Park, an expansive park with a lake and train rides.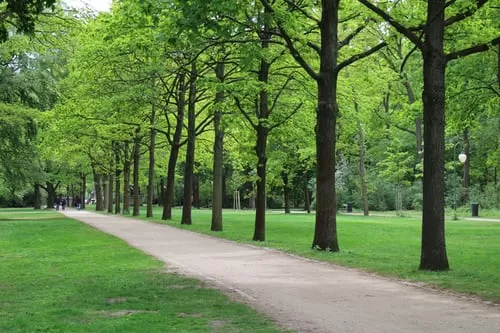 6. Roman Temple Street Marbles, to admire the remains of an ancient building's brilliant architecture.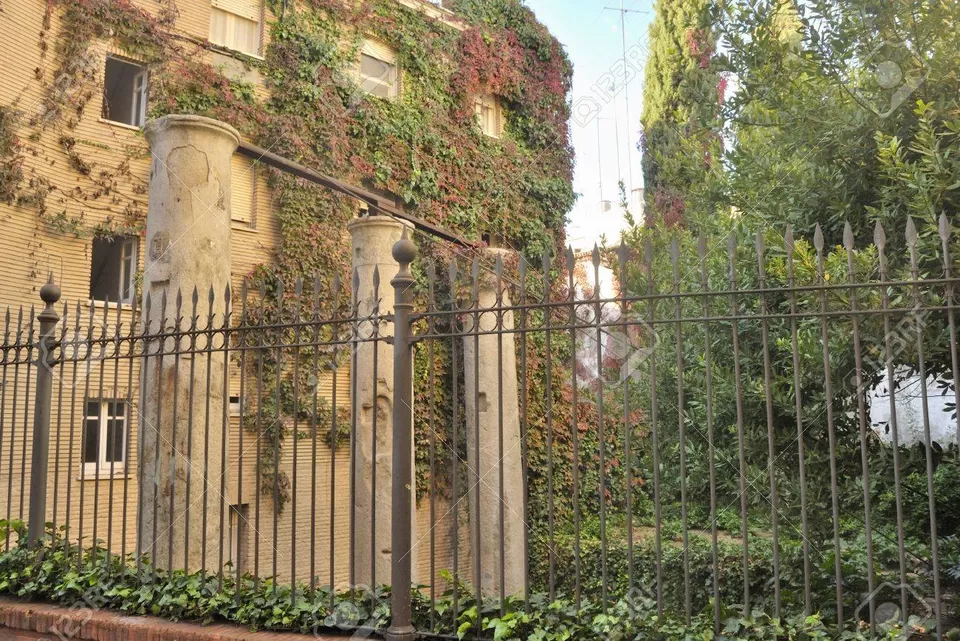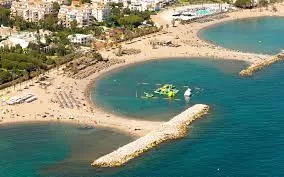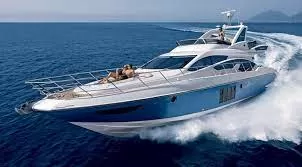 2. Albaicín and Mirador of San Nicolas ~ One of the most enchanting things to do in Granada is to get lost in the hillside neighborhood of the Albaicín, a UNESCO-listed World Heritage site.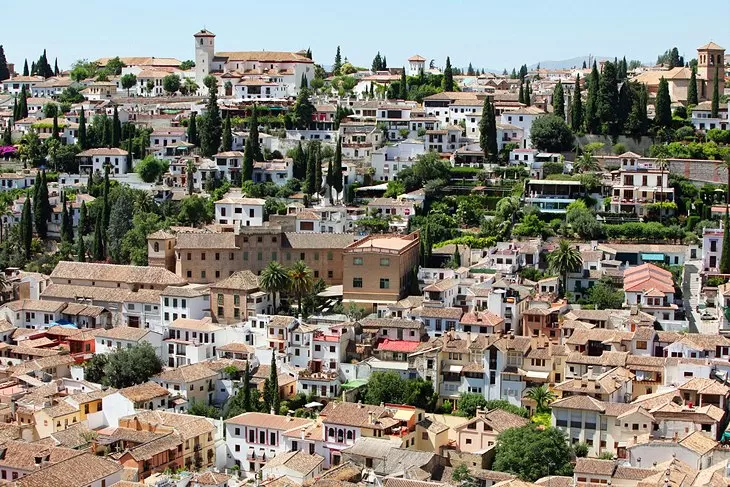 3. Capilla Real de Granada (Royal Chapel of Granada) ~ The grandeur of Spain's Catholic Monarchs is best seen at the Capilla Real de Granada, which houses the royal tombs.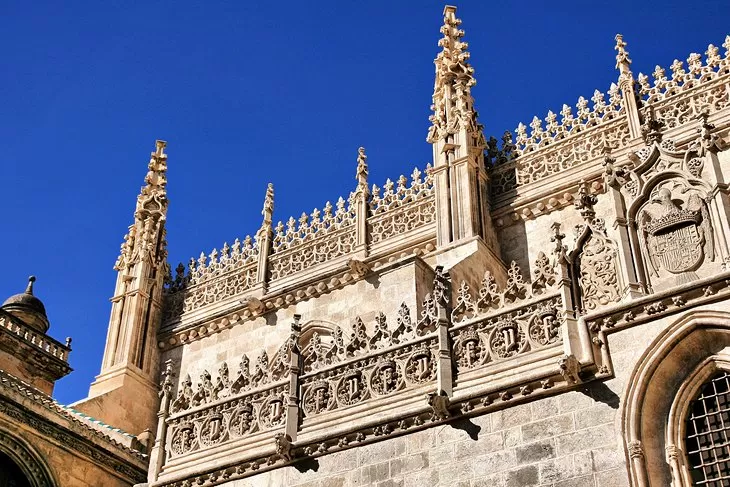 Why should you visit Seville?
Sevilla lies on the left bank of the Guadalquivir River at a point about 54 miles north of the Atlantic Ocean and about 340 miles southwest of Madrid. An inland port, it is the chief city of Andalusia and the fourth largest in Spain.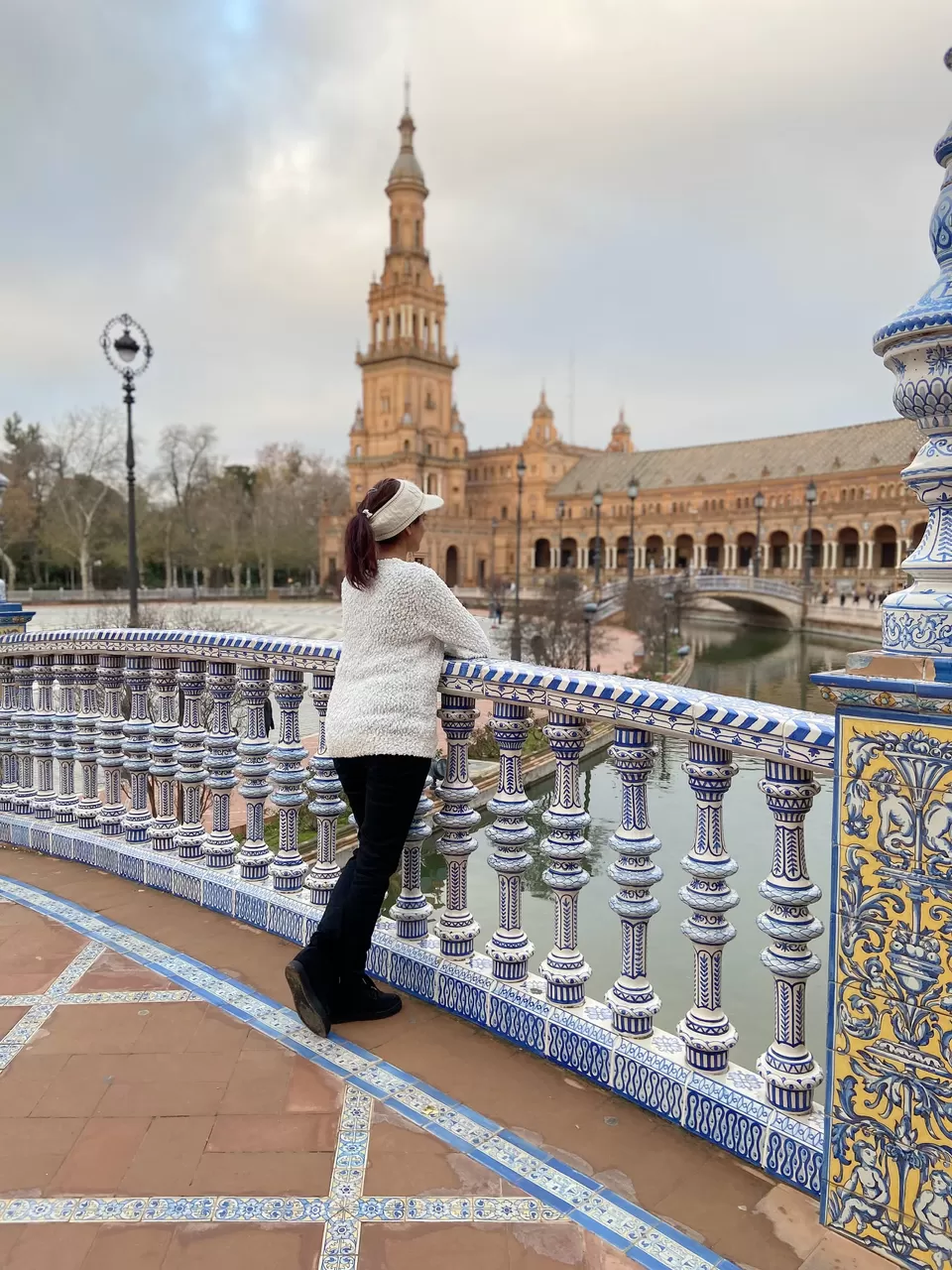 What the locals recommend at Seville
1. Royal Alcázars of Seville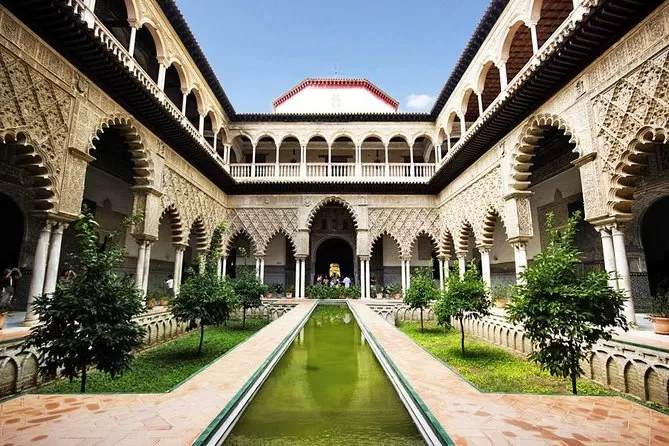 The palace is a preeminent example of Mudéjar architecture in the Iberian Peninsula but features Gothic, Renaissance and Romanesque design elements from previous stages of construction.
Plaza de España complex is a huge half-circle; the buildings are accessible by four bridges over the moat, which represent the ancient kingdoms of Spain. In the centre is the Vicente Traver fountain. Today the buildings of the Plaza de España have been renovated and adapted for use as offices for government agencies. The central government departments, with sensitive adaptive redesign, are located within it. Toward the end of the park, the grandest mansions from the fair have been adapted as museums.
Cuisine Options:
Being a vegetarian can be tough when you travel abroad is what people say, yes it can be at times, but I always find ways to find the best vegetarian/vegan cuisines.
Seville is known for its ham obsession but let's dive into the vegetarian world as well.
1. El Paladar- famous for its cous cous and the asparagus with melted cheese! They have a wide range and separate Menu for Vegetarian Cuisine.
2. Gaia Bar Ecologia- serves 100% vegetarian and organic Cuisine on their Menu, and known for its salmorejo de remolacha (beet salmorejo) and the desserts! The Salmorjo de remolacha almost tastes like or very own Indian Chole.
3. Cocome - is not just a place for the healthy vegan options, also for the amazing varieties of their Vegan Cuisine of wraps, salads, and juices. Apart from all the art and heritage, this city is also known for its adventurous sports, Seville is a city where you cannot rush when you plan a trip, but instead, you will have to relax and embrace this city to the fullest, and 2-3 days will be more than enough to discover this place.
Best Time to Visit
The best time to visit Seville is during the month's March to May, as during this time the temperatures are mild, and the hotels tend to offer lower rates.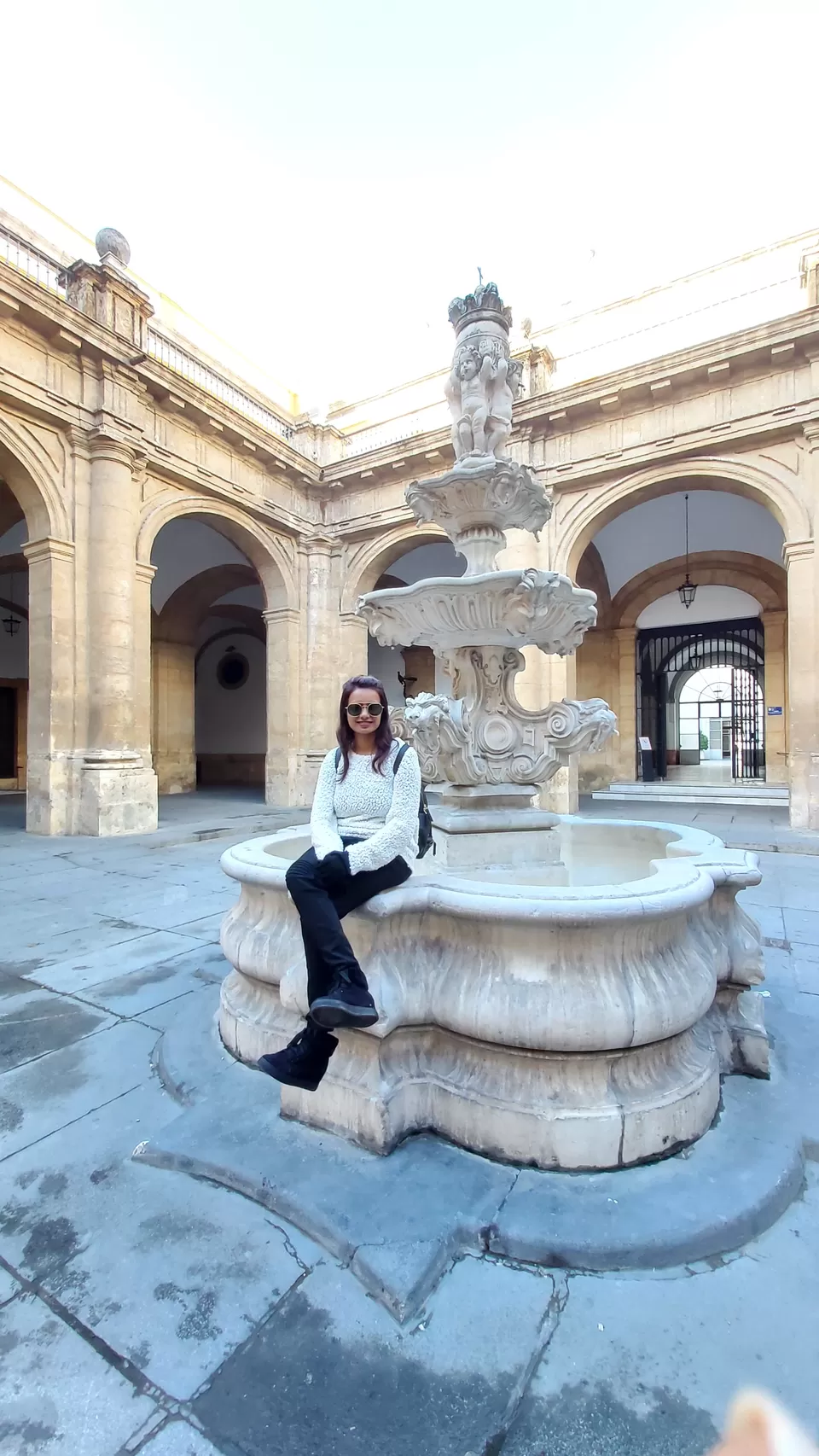 Why should you visit Puerto Banús
A comprehensive yacht charter service which allows you to indulge your dreams aboard a carefully prepared Luxury Yacht at prices that make the experience not just unforgettable, but affordable too. No Marbella holiday is complete without a day on the sea! There are many options available with half day (4 hours) and full day trips (8 hours) being our most popular requests, and that is what Puerto Banús allows you to experience.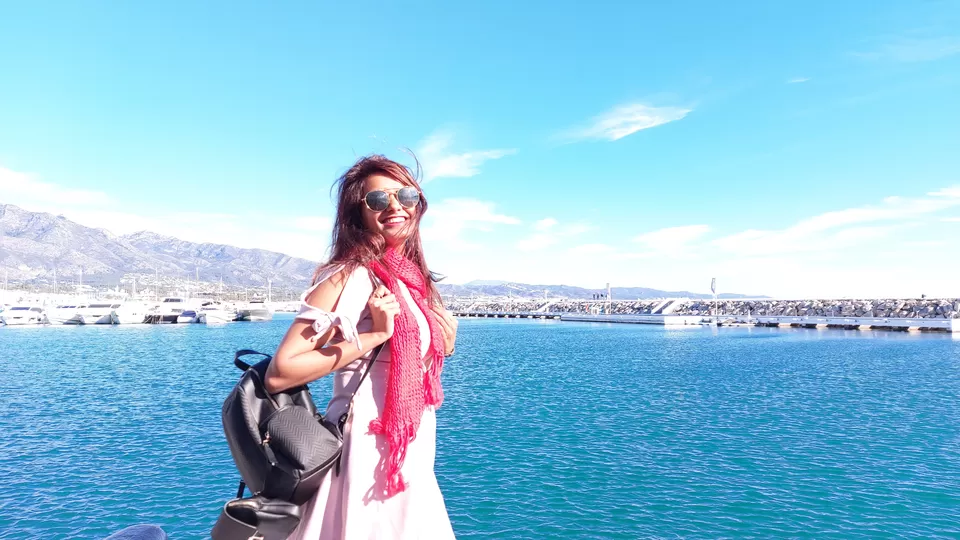 Cuisine Options:
Marbella is home to 4 Michelin star restaurants, a large spectrum of Cosmopolitan bistros, Beachfront-dining spots, Health and Wellbeing focused cafés, Hidden gems that only real foodies know about, simply stunning Bakeries and Coffee Shops and of course the very best authentic Spanish Restaurants and Tapas bars.
A few great options:
1. Ground ~ Artesian café and Bakery ~ well known for its simply delicious Freshly Ground Coffee, power juices, super salads and Poke Bowls!
2. TIBU Rooftop~ if you're a person who enjoys Nightclubs, then you should visit this place for sure. The décor is classy and elegant - a very special place to begin your night out or just to come and enjoy a romantic meal or even a celebratory banquet with friends.
What the locals recommend at Puerto Banús
1. Marina Banus Shopping Center
4. Pizzeria Picasso - Favourite Italian Restaurant of the locals
5. Los Bandidos- availability of fine wines featuring seasonal Spanish produce and fine wines with a Scandinavian flavour.
6. Mistral Beach - the wonderful and stunning Sandy Beach, is tuly a place to visit for a perfect sun bathing experience in Puerto Banús.
7. Walk the Golden Mile from Marbella to Puerto Banús ~The walk is about 7.6km (4.8 miles) and should take under 2 hours at a lively speed, yet with touring, it could take much more, as it is widely famous for the wharf, a yacht Marina, an extravagant port, and the celebrated harbor for extravagance yachts and boats.
Puerto Banús is celebrated for its shopping centers, bars and eateries. Truth be told, Puerto Banús Andalusia Spain is a most loved objective for worldwide famous people. The sky-contacting structures are the major engaging variable of the spot.
Best time to visit:
Puerto Banús has a mediterranean climate with hot dry summers and mild winters. If you enjoy hot perfect sunny days the best time to visit Puerto Banús is between June and September. The hottest month of the year is August with an average daily maximum of 31 C and an average low of 23 C.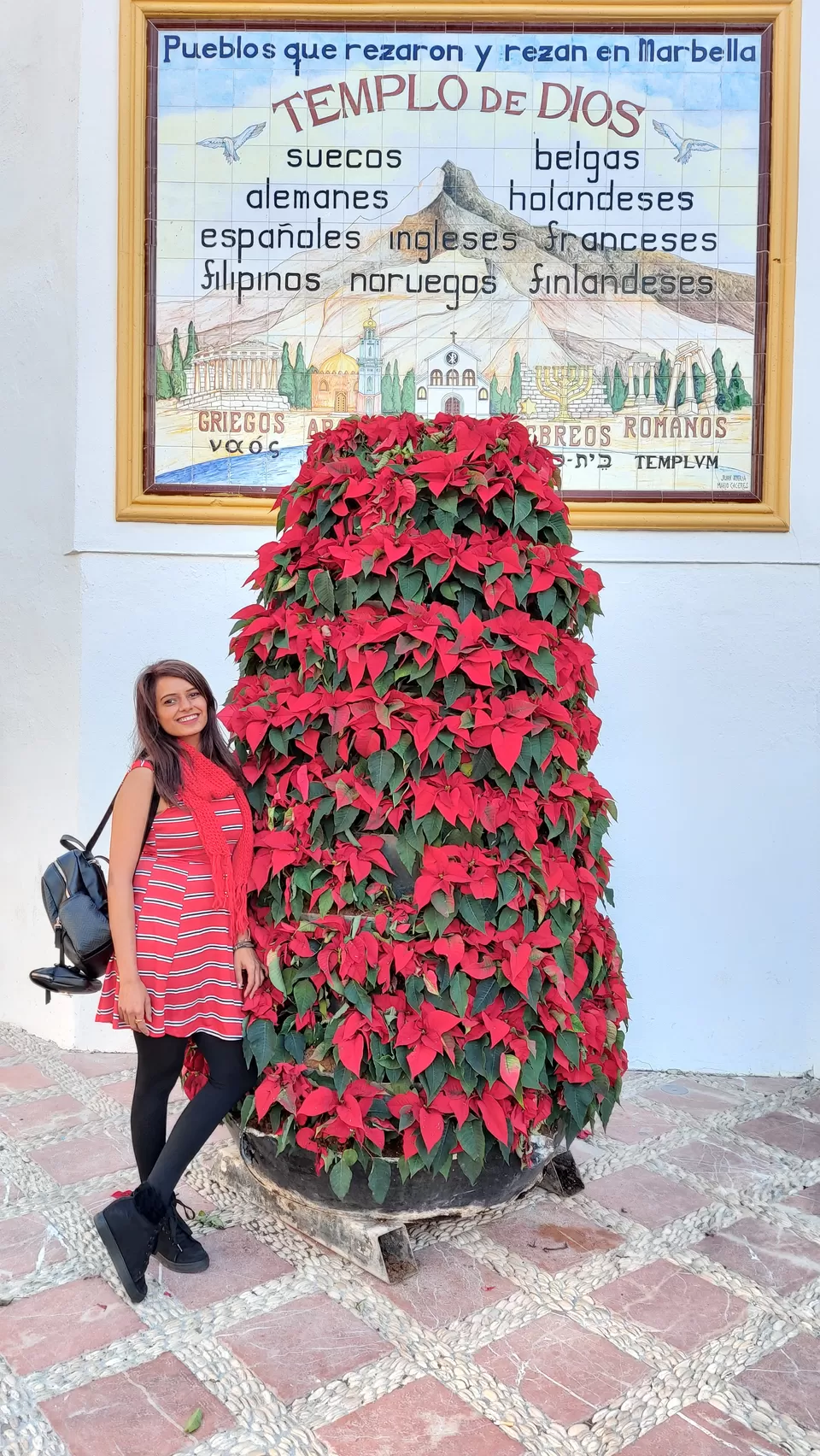 MARBELLA- is a small city in southern Spain, situated on the Mediterranean Sea. Marbella is a standout amongst other known retreats on the Costa del Sol. Its sea shores, dance club and extravagance scenes are well known the world over.
Why should you visit Marbella
Marbella is an extraordinary objective to take an occasion, or even to live and work there. It has a major Spanish populace, a staggering old town, bunches of culture, phenomenal food and great all year climate.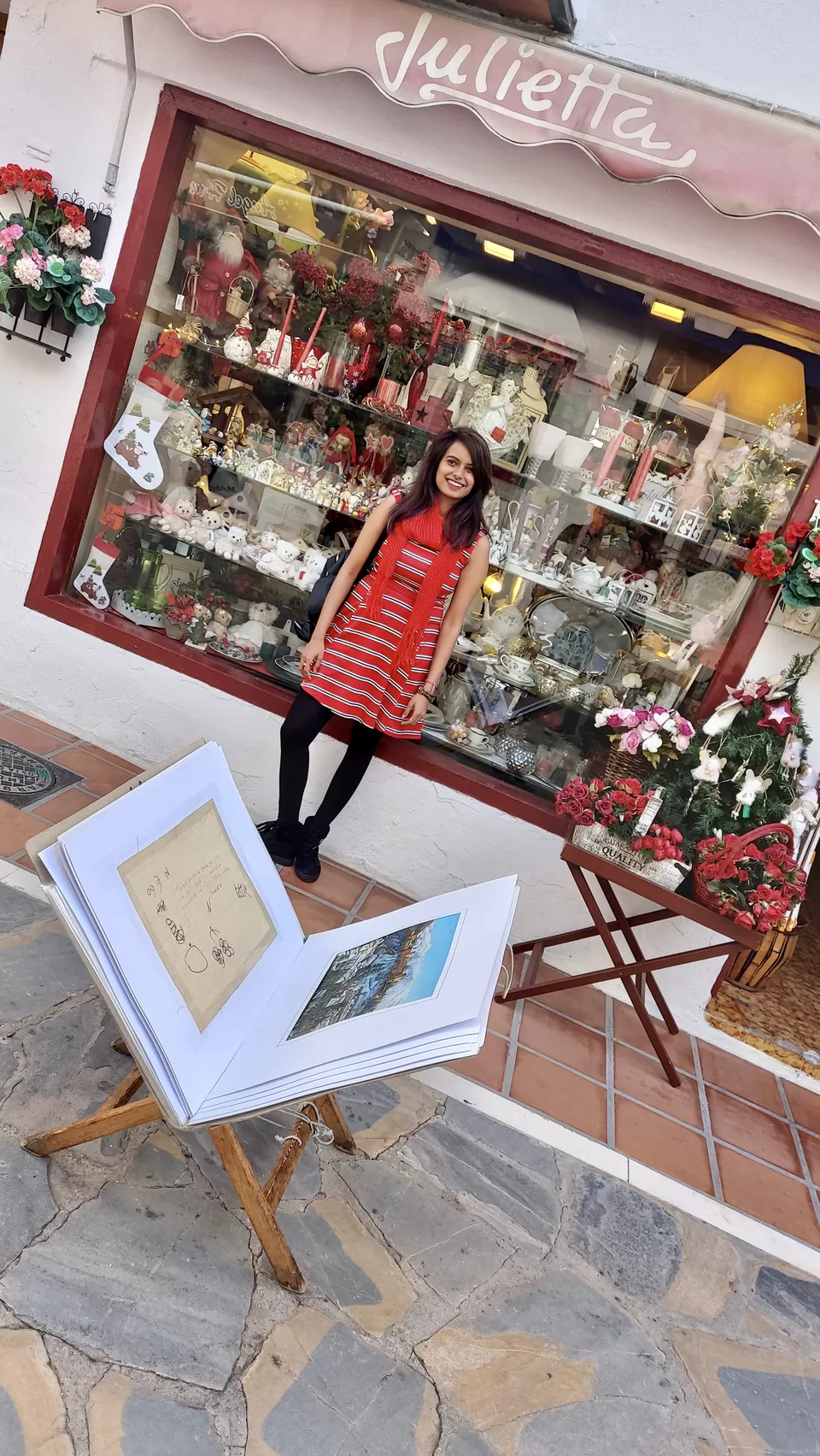 Cuisine Options:
No visit to Marbella would be complete without sampling its local delicacies.
1. Ajoblanco- is a cold almond and garlic soup that dates from Spain's period under Moorish rule: its other key ingredients are milk, white bread, grapes and apples.
2. Ensalada Malagueña- refreshing salad is a speciality of Málaga province and found on most menus in Marbella. It is a mix of cod, oranges, onion, potatoes and green olives, dressed simply with salt, olive oil and sherry vinegar.
What the locals recommend at Marbella
1. Plaza de los Naranjos ~ Historic city centre with cafe's and shops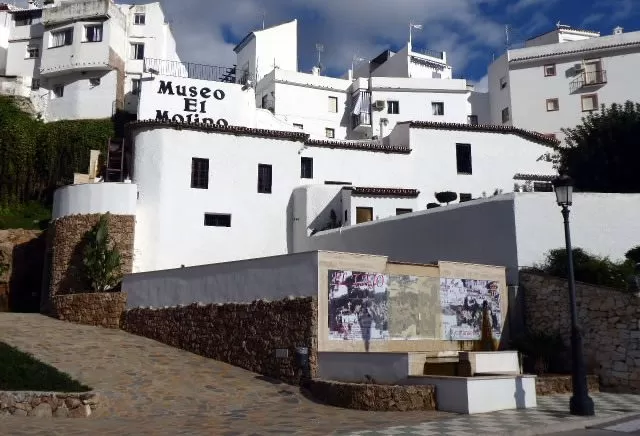 The museum offers a comprehensive and well preserved collection that includes an original Arab water wheel, the Ñora. During the Medieval age mills were used in the production of flour, and amongst other things, the extraction of groundwater, as well as the production of energy.
3. Avenida del Mar and the Dali Statues- a permanent exhibition of Salvador Dali's imaginative bronze statues and is the famous visited Boulevard in Marbella, located in the city center, between the old town and the coast.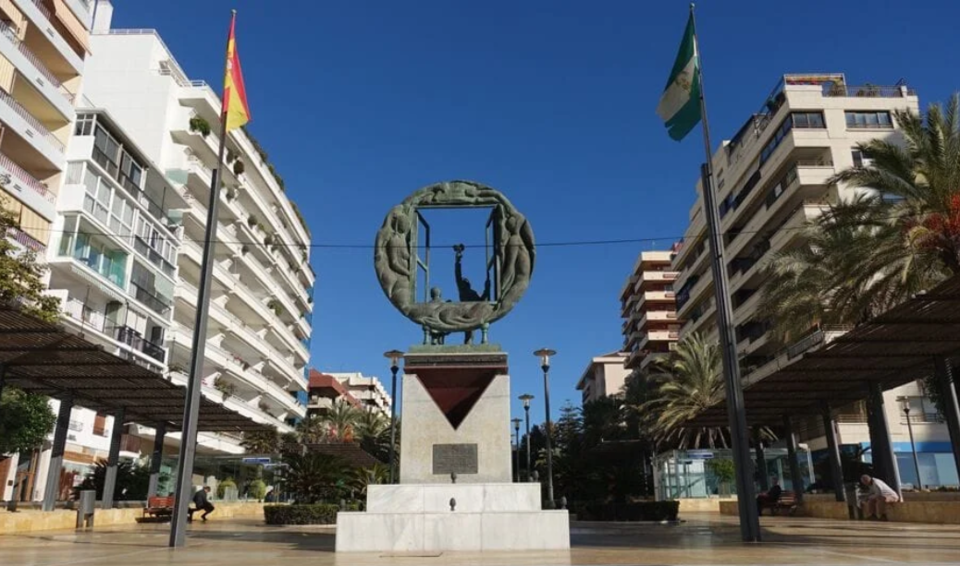 4. Iglesia de Nuestra Señora de la Encarnación- the most important church in Marbella's Old Town.
5. Museo Ralli- one of the world's best collections of Latin American art.
6. Salvador Dali sculptures- Marbella is home to an open-air collection of sculptures by Salvador Dali, not only can these delightfully strange sculptures be viewed for free, but a seaside location provides the perfect setting in which to contemplate them at leisure.
7. Boutique shopping scene- Its old town is packed with smart boutiques specializing in clothes, shoes, handbags and jewelry, all of which are interspersed with a plentiful supply of tapas bars and beautiful old townhouses to admire. Shopping here, then, is as much about exploring Marbella's prettiest neighborhood as it is about extending your wardrobe.
Marbella is an amazing unseen place of Spain that can be discovered with a span of 2 days for tourists and is kid friendly if you're travelling with you're family and for the youngsters you will surly love the Nightlife.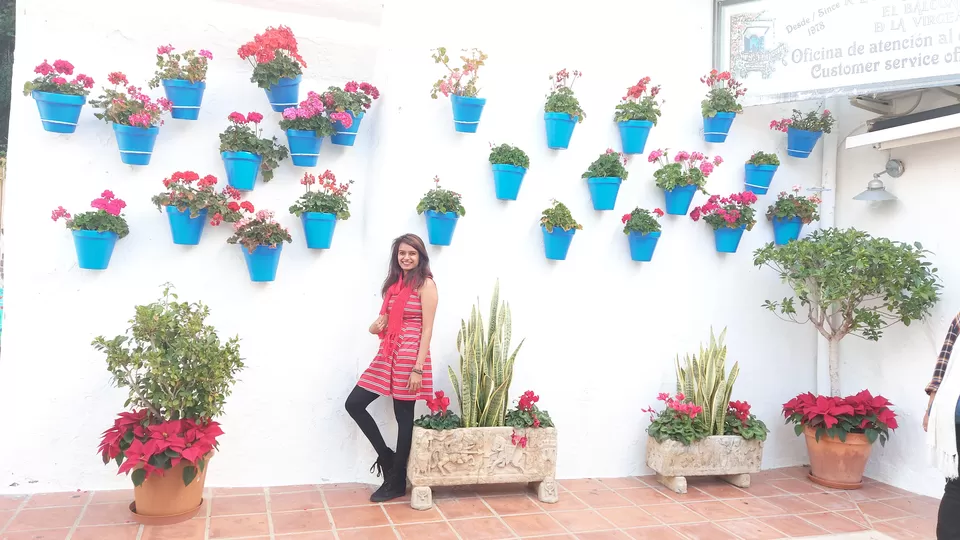 Best time to visit:
The best time to visit Marbella is in September and October when summer's tourists have departed but temperatures are still warm enough for a dip in the Mediterranean.
Granada - is a beautiful city in southern Spain's Andalusia district, in the lower regions of the Sierra Nevada mountains.
Why should you visit Granada
It's famous for the fabulous instances of middle age engineering dating to the Moorish occupation, particularly the Alhambra. This rambling ridge fortification complex envelops regal castles, peaceful yards, and reflecting pools from the Nasrid tradition, just as the wellsprings and plantations of the Generalized gardens.
What the locals recommend at Granada.
1. Alhambra ~ A Masterpiece of Islamic Architecture
4. Enjoy a sunset at the Mirador de San Nicolas.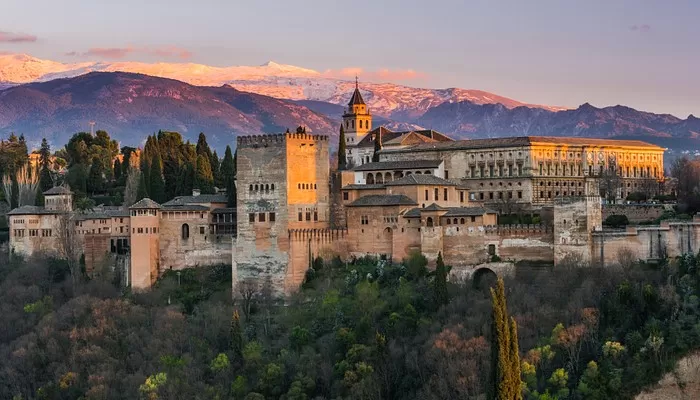 5. Shop till you drop on the Alcaiceria.
6. Experience the famous, authentic tapas scene in the city.
Cuisine Options:
A perfect place to taste history.
1. Cuajada de Carnaval - this case, the ingredients left over were mantecados, typical Christmas sweets. Mantecados contain almonds, sugar, olive oil and cinnamon, and they are so tasty that the locals reinvented them, creating a delicious cake.
2. Piononos- A juicy sponge cake with toasted cream on top.
3. Queso Montefrieño- fabulous cheese that you should give a shot.
An entrancing and rich history, a shocking interchange of various design styles, excellent common scene, and a beautiful climate are just a portion of the reasons why you would need to visit Granada.
Best Time To visit:
The best an ideal opportunity to visit Granada is in May and June just as September and October. From May to June, temperatures are cool, blossoms are completely sprouted and a portion of the city's greatest social occasions top off the schedule.
A short tour of the unheard places you should be visit in Spain and relive the truly ZNMD feels.
Drop in your comments below for any better suggestions.
For more such regular content and updates follow the official page of @tripotocommunity, and my Instagram Handle @tanishamundra