Planning a trip to Spain for the first time? This 13 days Spain Itinerary is perfect for first-timers. Check this day-wise Spain Itinerary which will help you plan a perfect holiday! This Spain Itinerary includes must visit places and tips. So why wait? Hit the road with this Spain Itinerary and explore Spain like never before!
The Route
The route will take you to major hot spots of Spain. The Spain Itinerary as suggested by us starts from Barcelona, takes you down south towards Granada, Malaga where you will also enjoy a day at Gibraltar, before heading towards Madrid. Alternatively, you can do a round trip and end your trip at Barcelona. If you choose the latter option, then drive further up towards Zaragoza and then to Madrid.
Renting a Car
Spain Itinerary is incomplete without you hitting the road! So hit the road and discover beautiful places in Spain. Renting a car will offer you incomparable convenience and flexibility. There are many rental companies in Spain. Do your research well before booking the car. Check the deals at major rental companies' home websites such as Avis, Budget, Hertz, Europcar, Sixt and Enterprise, all operate across Spain. Look up the aggregator websites to compare the rentals and grab good deals.
To rent a car in Spain, you need to be over the age of 21 and have a valid driver's license, a passport and a major credit card.
We would not suggest you to rent a car within the major cities. You can use public transportation, which is extremely good.
If you are flying out from Madrid, you will be able to drop your car off at the airport, or you can choose to drive towards Barcelona It really depends on where your flight departs from, but almost all international car rental companies are located at these two destinations.
Day-wise Itinerary: Must Visit Places
BARCELONA – DAY 1 & 2
1. La Barceloneta Beach
The most popular and the oldest beach of Barcelona. Walk along this beach towards the Barceloneta Village.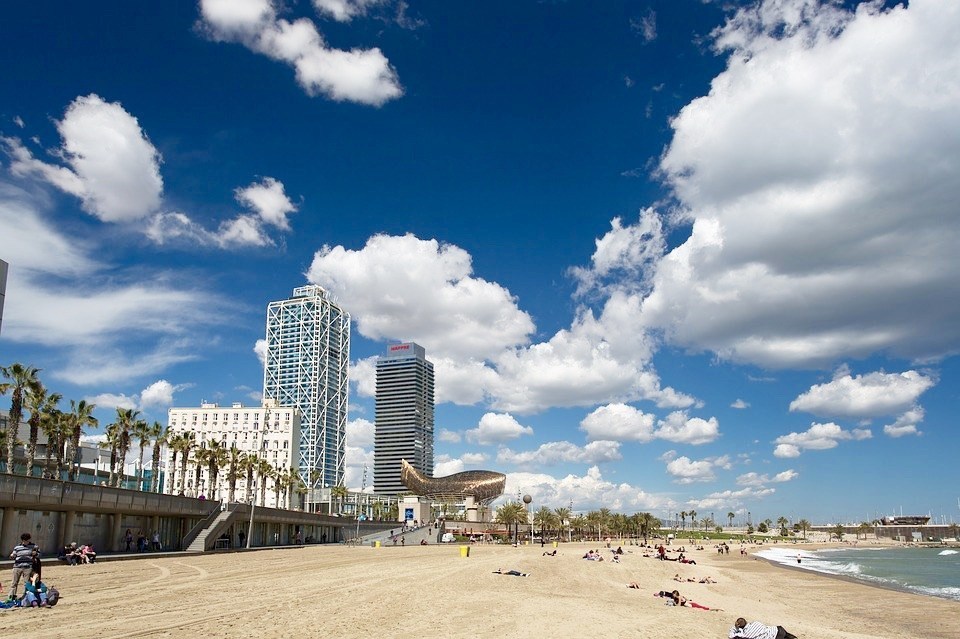 2. The Parc de la Ciutadella
The biggest and most beautiful green park (with artificial lake and fountain) of Barcelona.
3. Barri Gothic (Gothic Quarter)
Barri Gothic neighbourhood is filled with history, attractive narrow streets and impressive architecture. You will witness Barcelona Cathdral, Basilica Santa Maria del Pi and city hall in this neighborhood. Just wander around the streets.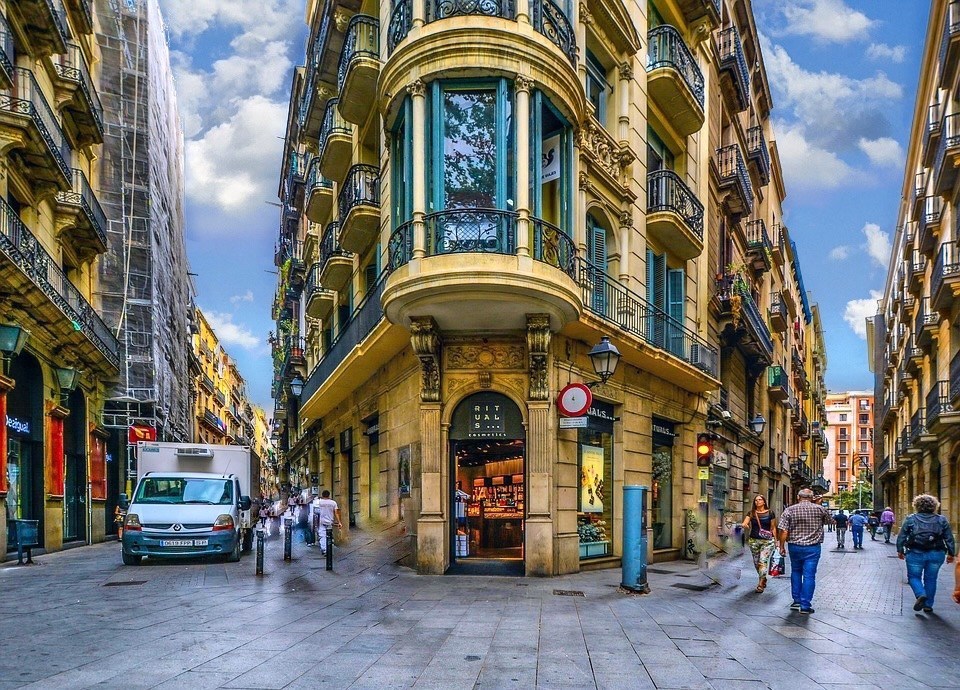 4. Park Guell
Visit this park for sunrise. The garden terrace at Park Guell offers one of the best viewpoints to watch the sunrise over the city with panoramic views.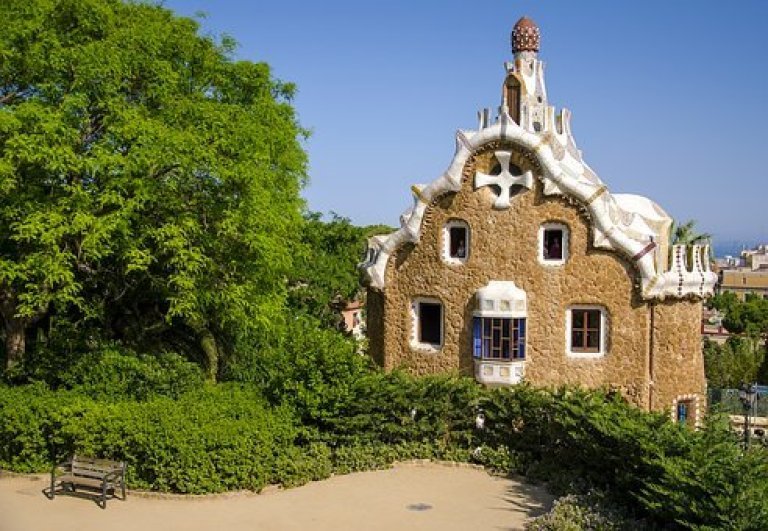 5. Sagrada Familia
This is Antonio Gaudi, a well-known Spanish architecture's most famous works that cannot be missed! It dominates Barcelona's skyline. If you do not wish to go inside the Basilica, take a stroll around from outside, it's huge and has several spots for taking wonderful pictures.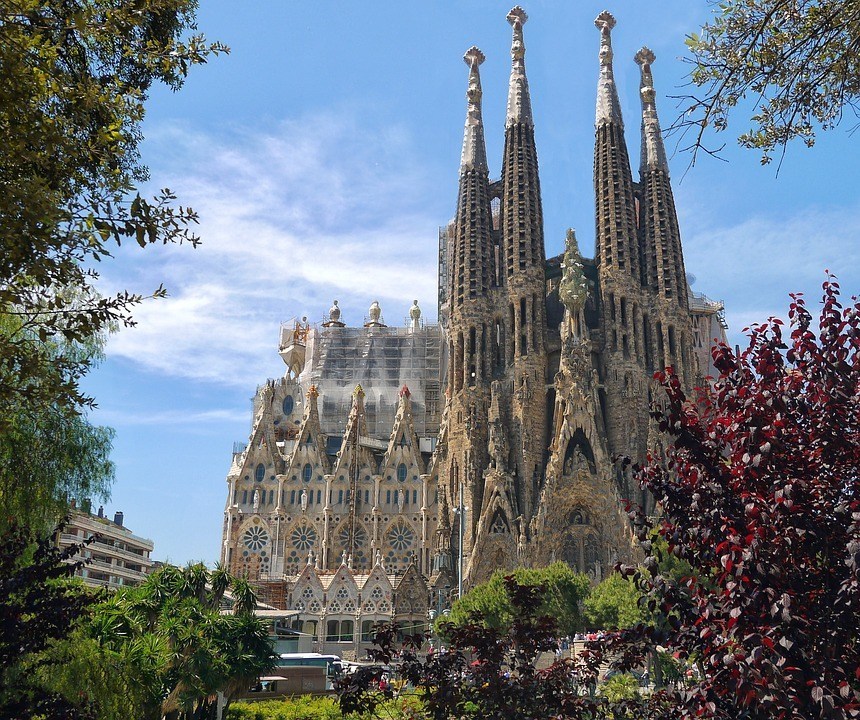 6. Casa Batlló
Not very far from Sagrada, this is a twisting building, one more great creation of Gaudi. Moreover, it is said that the colours and shapes in this building are inspired by those found in marine life such as corals.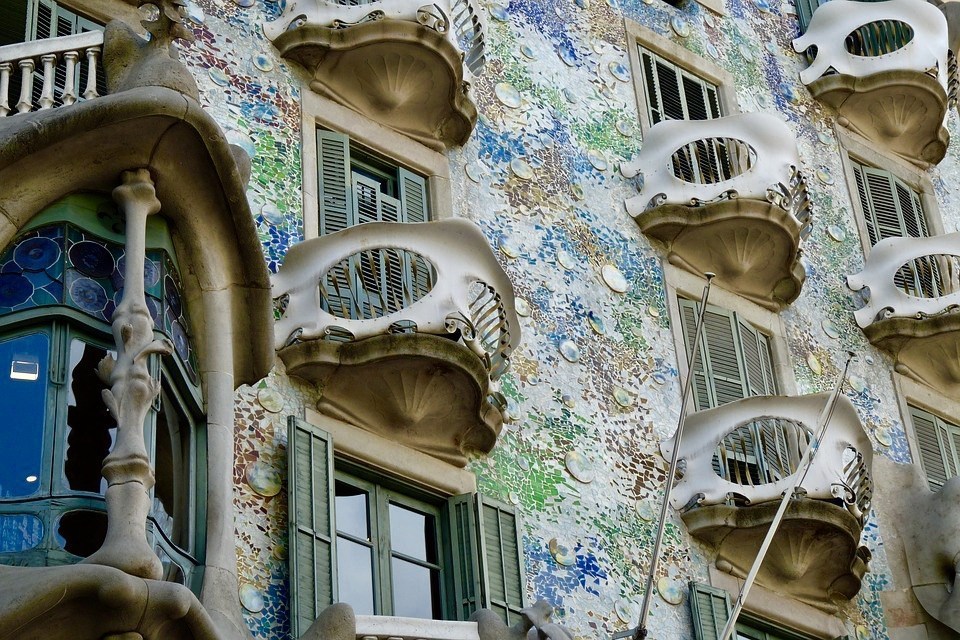 7. Plaza De Catalunya
Considered as the centre of Barcelona city, this is one of the largest squares in Barcelona.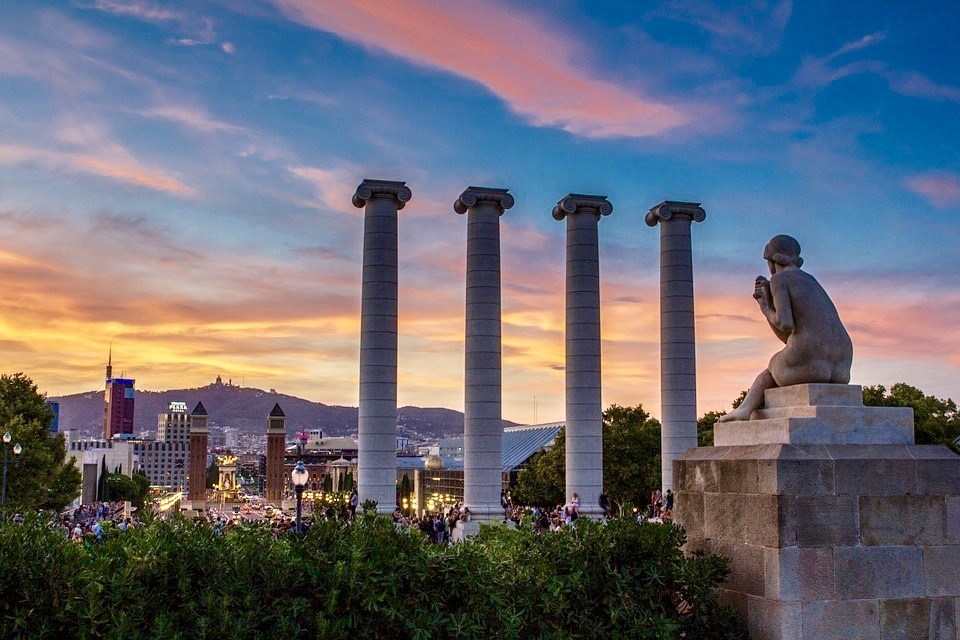 VALENCIA - Day 3 & 4
An utterly addictive city, with its cultural scene, kicking nightlife, amazing architecture and an understated beach, will blow your mind.
1.The Central Squares
The plazas or squares in Spain are beautiful. They are ringed with various lanes, access points, cafes, public buildings. One of the most beautiful squares is Plaza de Reina or Queen's Square.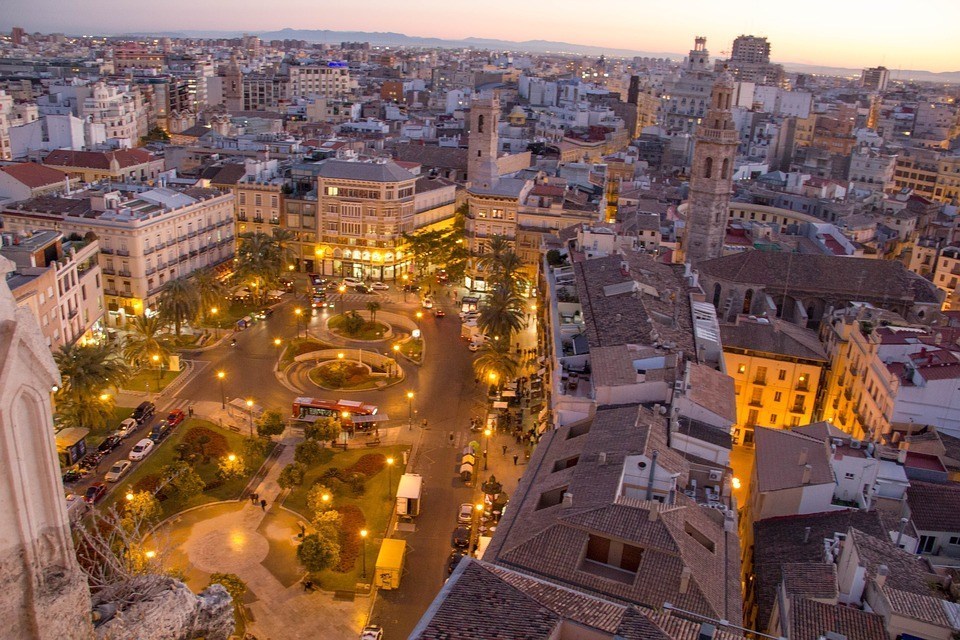 2. Ciudad de las Artes y las Ciencias ( City of Art and Sciences)
Entertainment based modern and architectural complex. Majestically located on the River Turia, it is home to the Science Museum, the Planetarium, Oceanographic, Europe's biggest aquarium, the sculpture garden, Arts Museum and the IMAX theatre.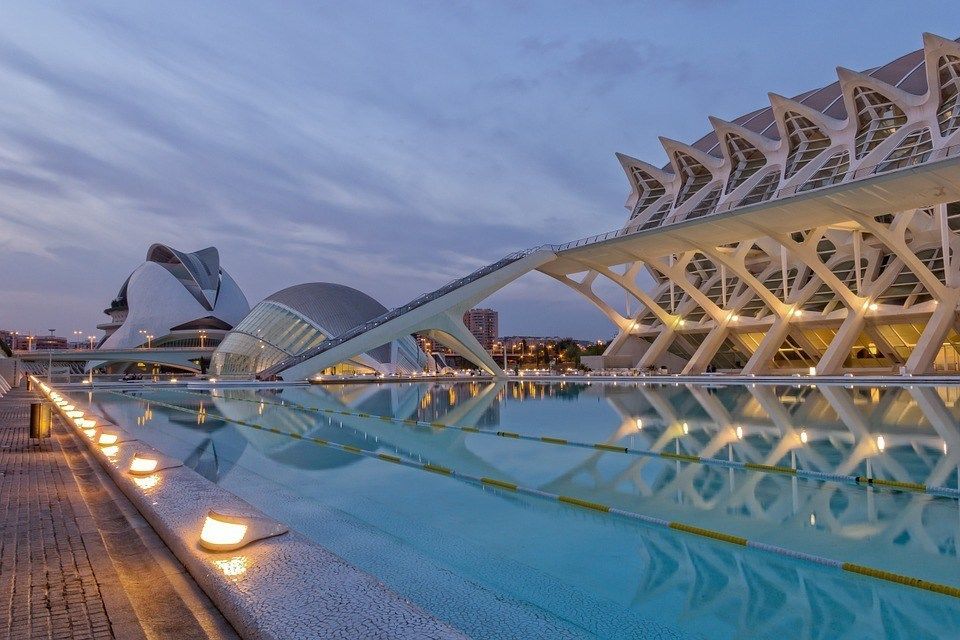 3. Valencia Cathedral and the Holy Grail
Officially named the Metropolitan Cathedral-Basilica of the Assumption of Our Lady of Valencia, this Gothic and grand looking Cathedral cannot be missed. Inside the Cathedral, the Holy-Grail, is one of the must-see attractions.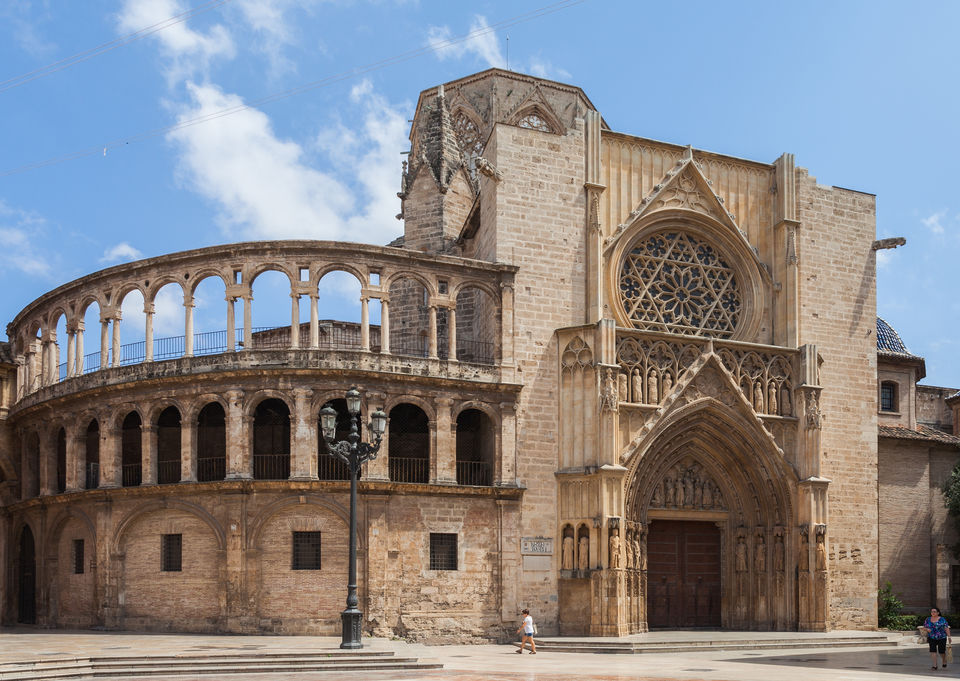 4. La Lonja de la Seda (Silk Exchange)
This gothic style building is a UNESCO World Heritage Site and was originally Valencia's Silk and Commodity exchange. It is well worth having a walk around these buildings.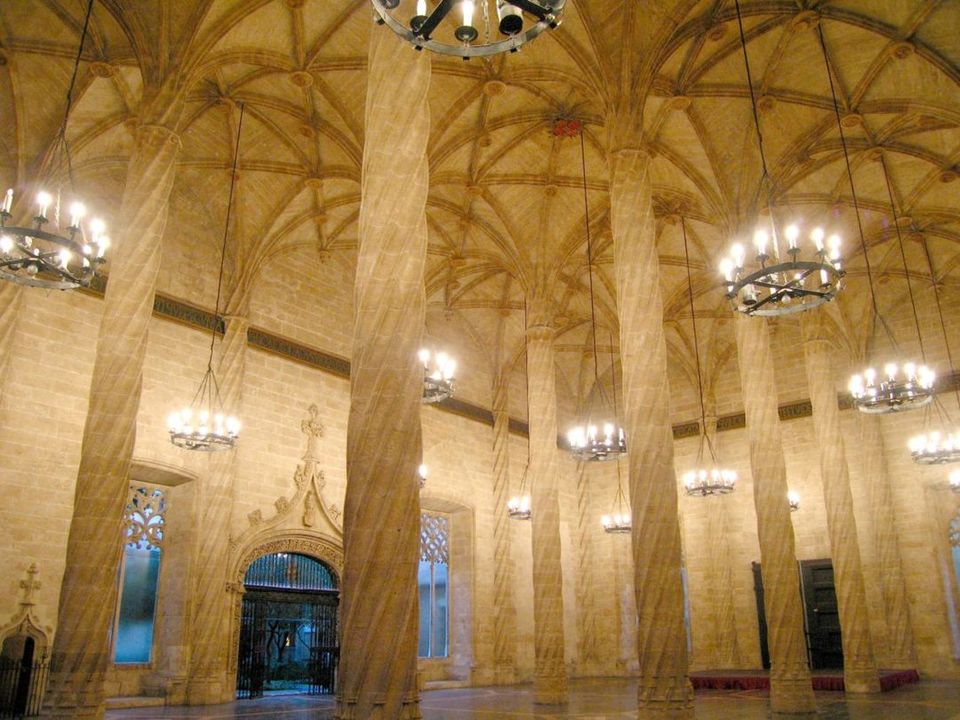 5. The Central Market of Valencia
Valencia's vast modernist covered market constructed in 1928, with its colorful stone and glasswork is a feast to the eyes.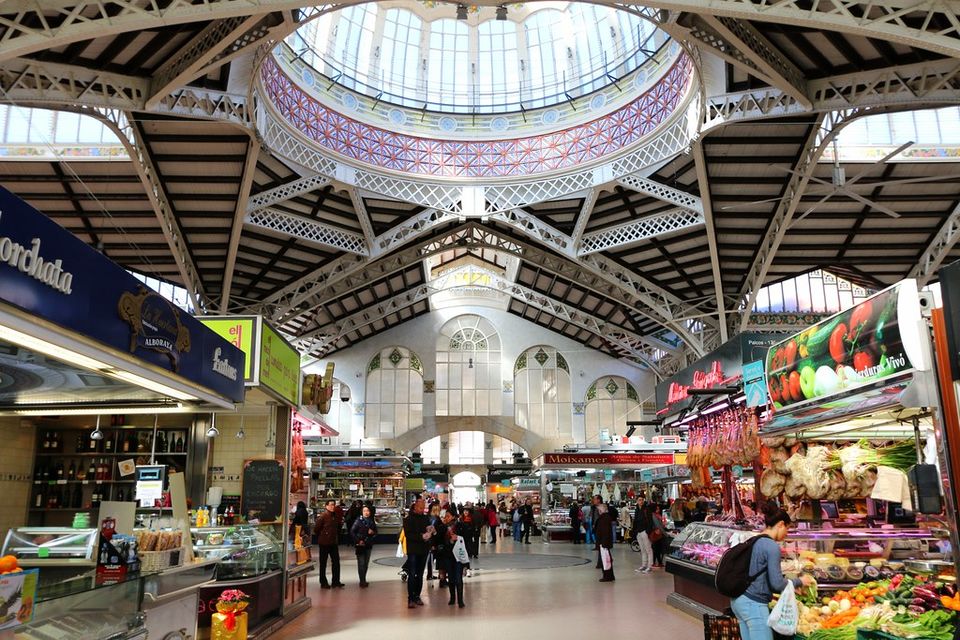 6. Torres De Serranos
Spain's most splendid city gate is quite a sight to visit. Valencia used to be protected by an impressive set of walls with 12 gates. Today, out of 12, only 2 gates remain, one to the north and other to the west. You can clamber up to the top of the structure and witness the glorious sunset.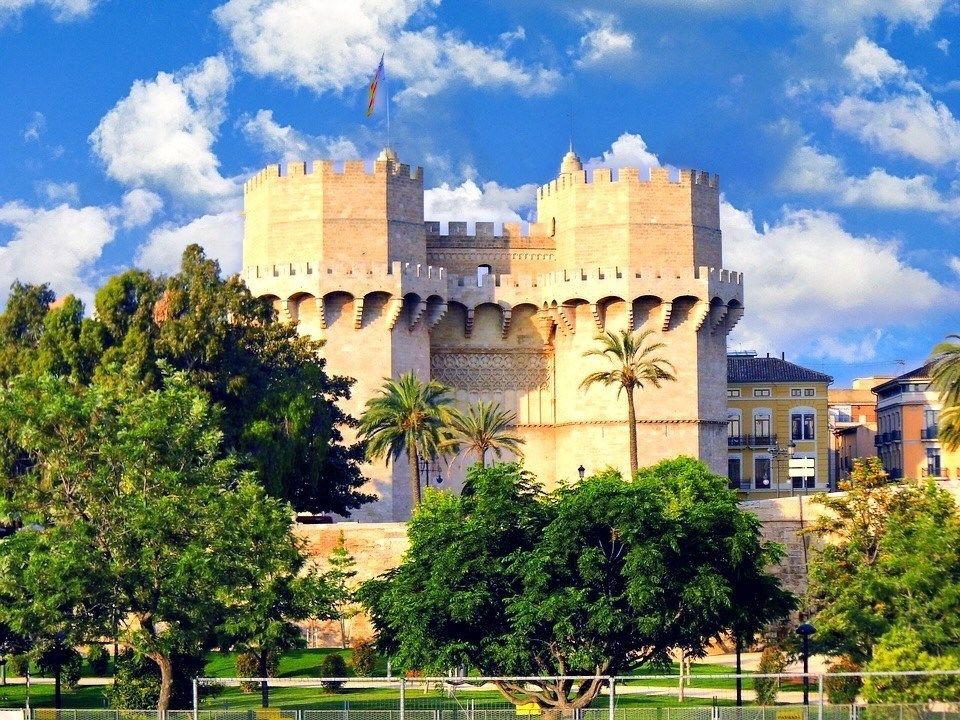 7. Relax at the Beach
Take advantage of city's beautiful coastline. Valencia has many beaches, several of which are un-spoilt. Sit down, relax and may be take a dip in the lovely blue sea.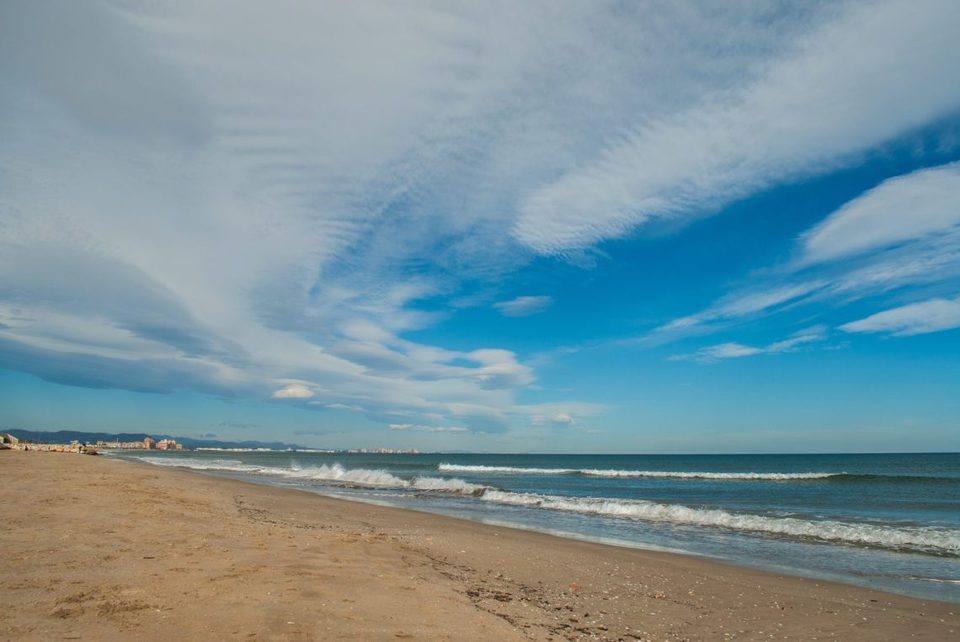 8. Go for a stroll or bike ride at Turia Park (Jardines del Turia)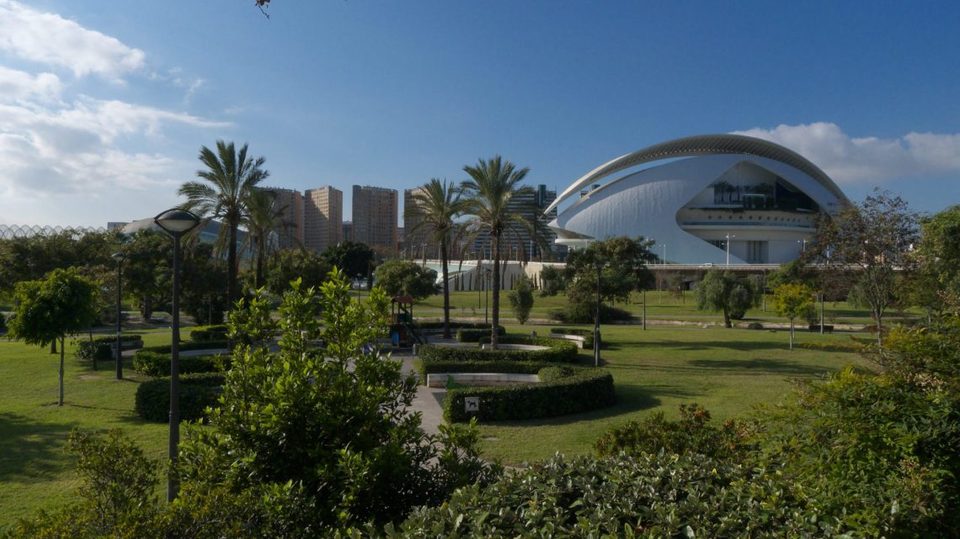 9. Admire the street art and drinks at El Carmen neighbourhood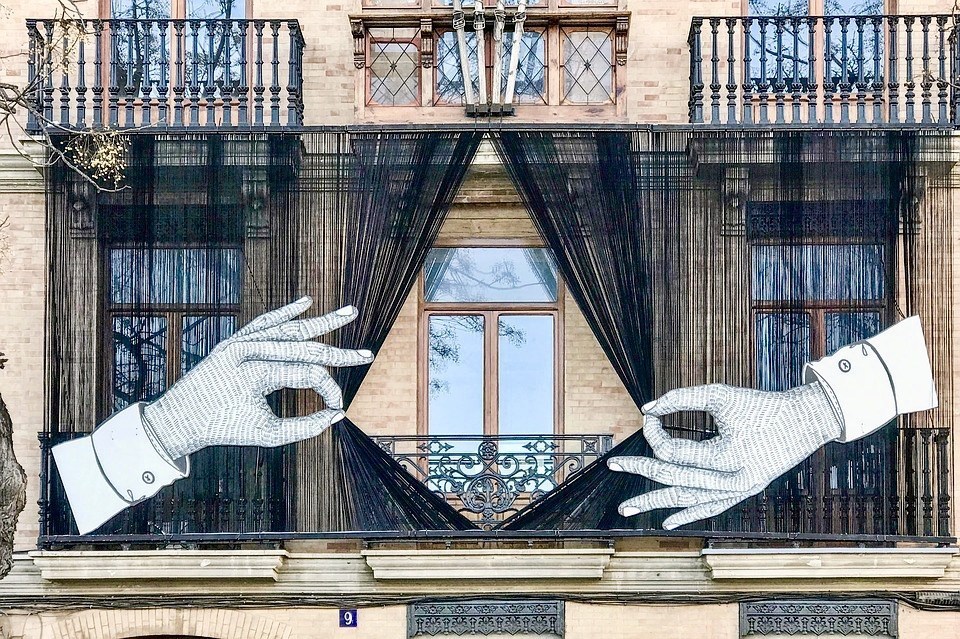 GRANADA – Day 5 & 6
1. The Alhambra and General Life
No visit to Granada is complete without visiting this UNESCO Heritage site. This incredible monument consists of many diverse sites including the Nasrid Palaces, the Generalife, the Alcazaba, and a fine arts museum. The Alhambra consists of Moorish palaces, lush gardens and tranquil ponds and you can easily spend three or four hours just in the gardens of the palace.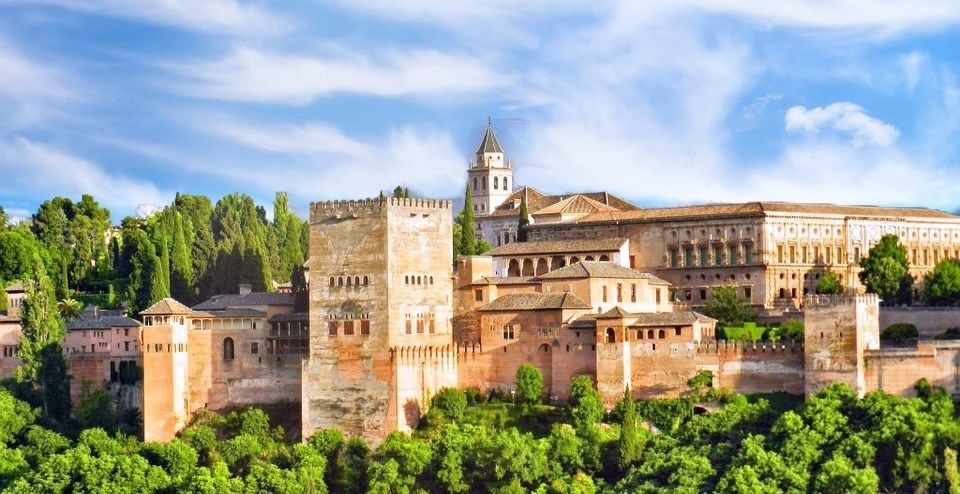 Tip: Ensure that you book your tickets in well in advance. Being the most popular attraction to visit (more than 2 million people visit every year), getting tickets at the counter is almost next to impossible.
2. The Cathedral of Granada
This cathedral was built on the site of the Great Mosque and the Royal Chapel is the final resting place of the Catholic kings.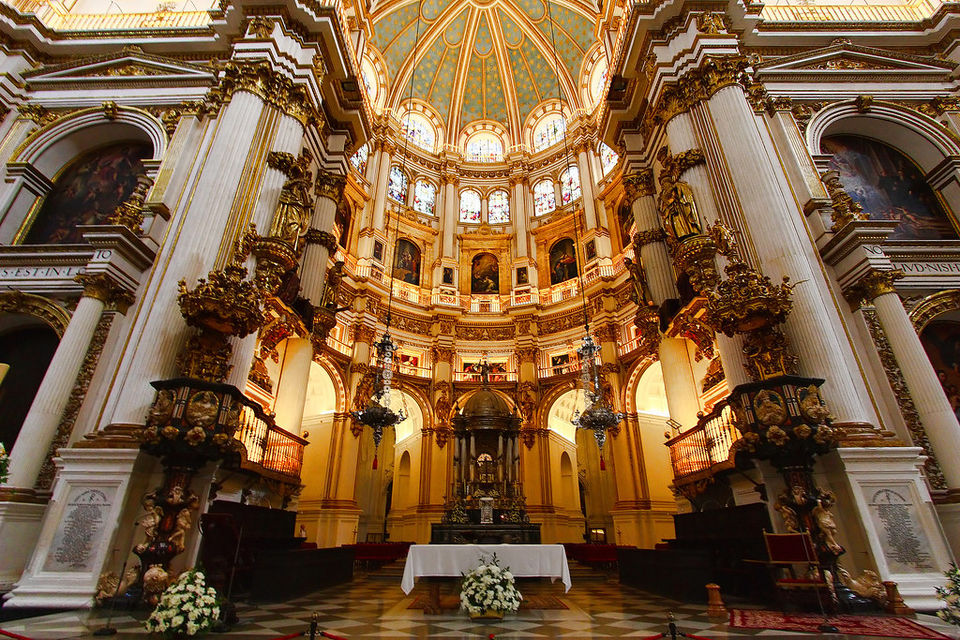 3. Explore Sacromonte
Nestled in the hills to the northeast of the Albaicín, Sacromonte is perhaps best known for the gypsy-caves and home to Granada's thriving Roma community. Don't miss little white caves and flamenco show.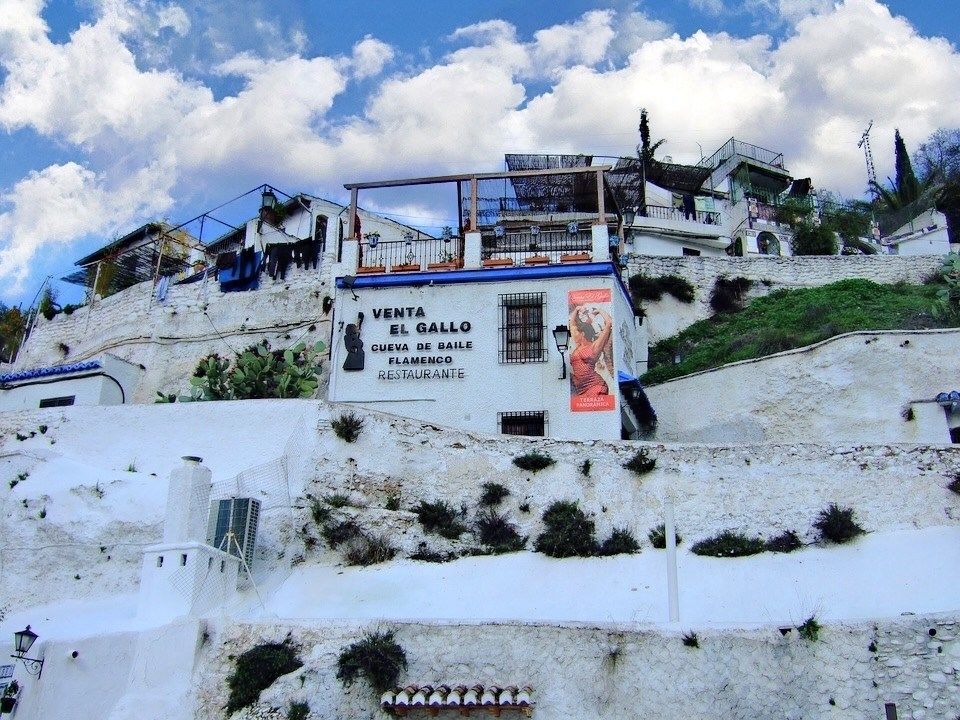 4. Visit San Miguel Alto Viewpoint
One of the highest viewpoints in the city, the hike to this viewpoint is well worth it. It offers some of the best views of Granada and Sierra Nevada. If you do not wish to hike, you can visit the most popular viewpoint- Mirador De San Nicolas, which is easily reachable by foot and its known for its splendid sunset views.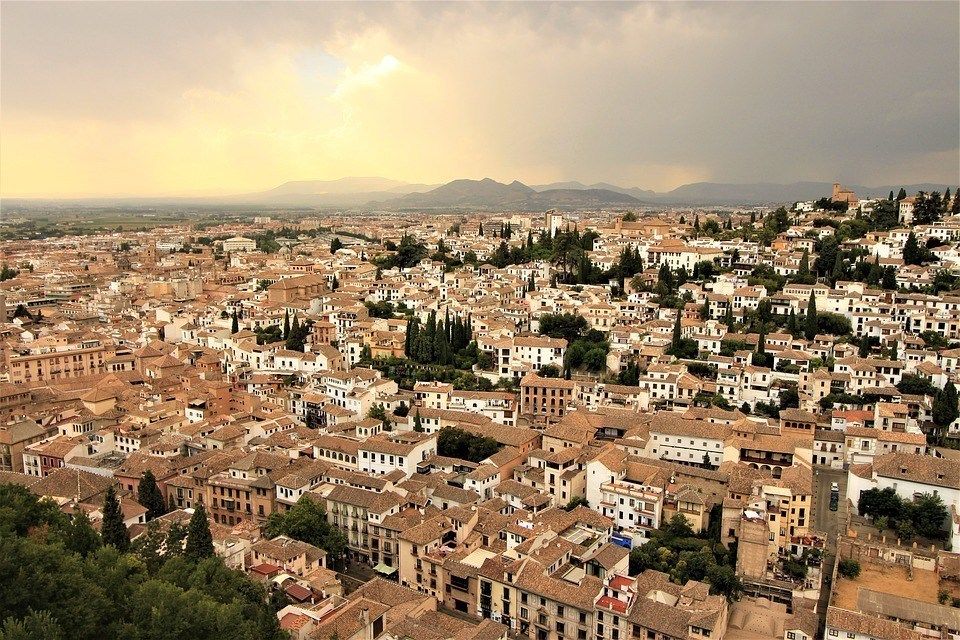 5. Enjoy Flemenco & buy some unique sweets
You can enjoy authentic flemenco show not in any typical bar or theatre but in a cave!
Tip: If you are running short on time, you can also do a day trip to Granada from Malaga or Seville.
MALAGA – Day 7
Malaga is a port city of Southern Spain's Costa del Sol. Enjoy your day with a caffeine boost! You can't miss Café Central on Plaza de la Constitución. If you are a Picasso enthusiast, visit The Picasso Museum. Thereafter, pave the way for a pleasant wandering on the promenade and explore the city on foot. The main historic attractions are Alcazaba of Malaga, Malaga Cathedral and the Roman Theatre.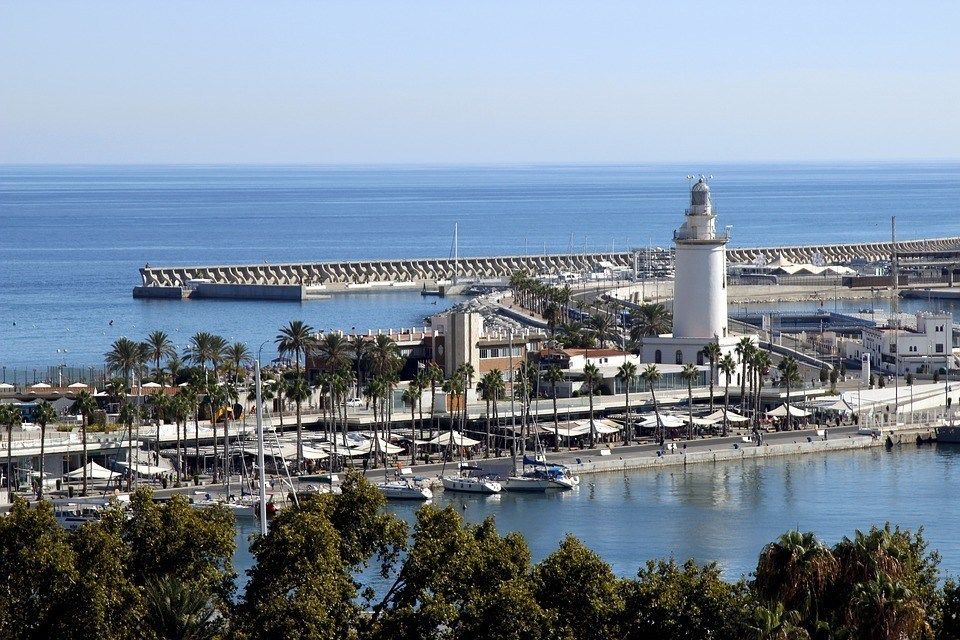 GIBRALTAR – Day 8
This is a stopover destination for you. Gibraltar is all about views, monkeys and fish 'n' chips! Long known as the "key to the Mediterranean", some of the popular places are Apes of Gibraltar, Gibraltar Nature Reserve & Cable Car in the Upper Rock area of the island, St Michael's Cave, Skywalk & Windsor Suspension Bridge.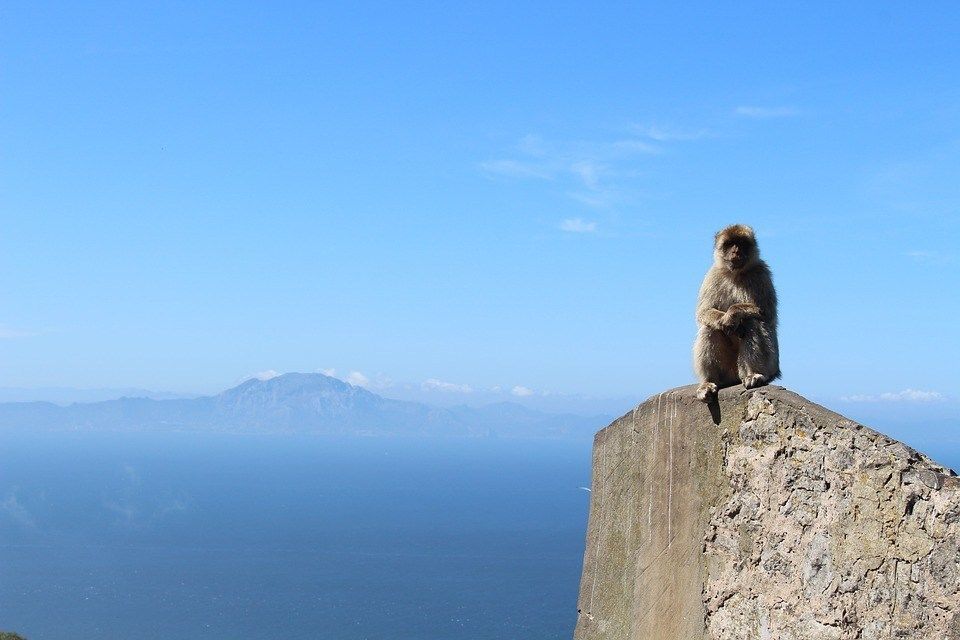 SEVILLE – DAY 9 & 10
One of the most picturesque towns, Seville combines the best of many worlds- extravagant Moorish architecture, beautiful streets, and authentic Spanish tapas!
1. Real Alcazar de Sevilla
The perfect place to start your visit to Seville and get immediately awe-struck by its beauty.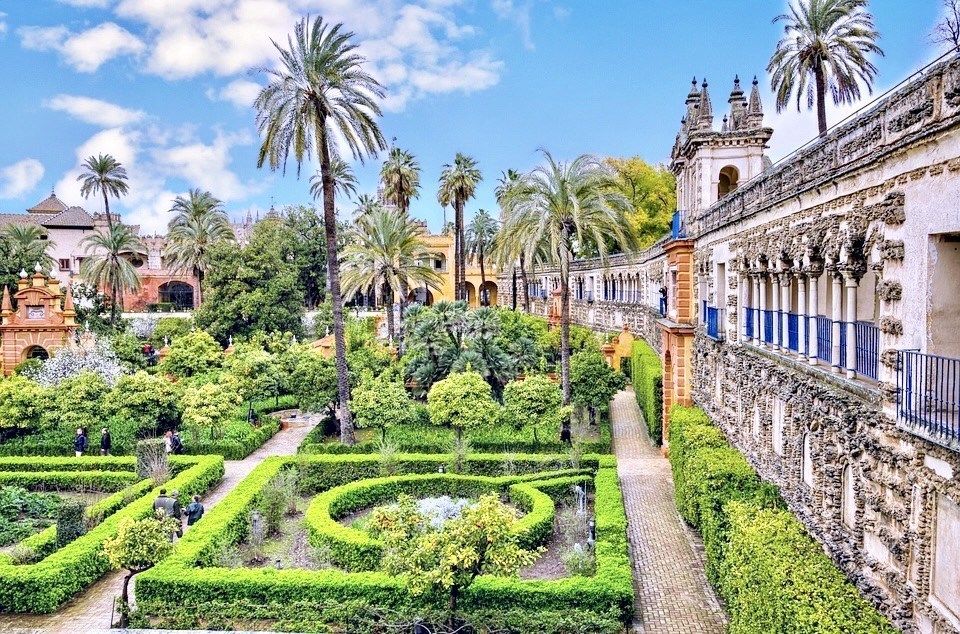 2. Plaza da Espana
One of the most photographed spots in Seville, it becomes immediately clear why the moment you set foot here. The plaza is a huge oval space, surrounded by a moat canal and a long pavilion that features an incredibly elaborate design full of tilework.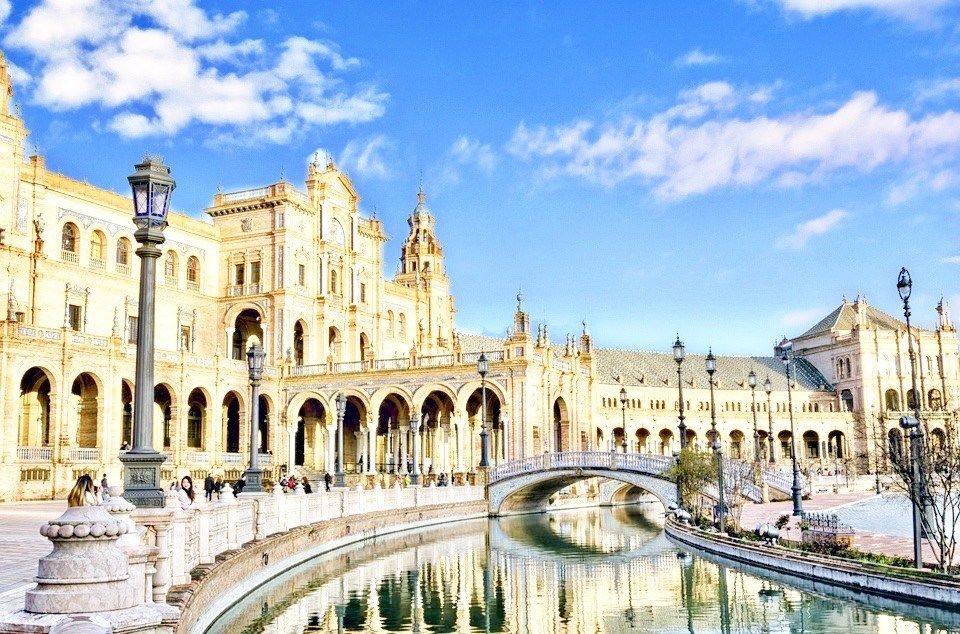 3. Streets of Santa Cruz
Near the Alcazar, you'll find the quaint streets of Santa Cruz. This narrow maze of historic street is full of yellow and white painted houses.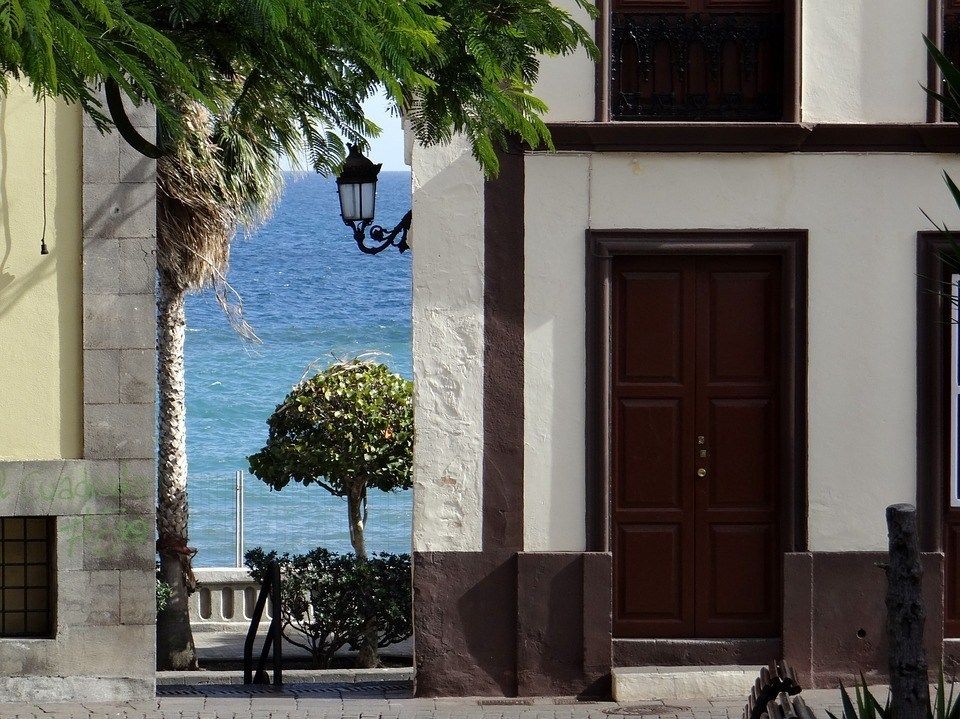 4. Parque de Maria Luisa
A beautiful public park, Seville's largest (100 acre) and the most beautiful. It is a specimen of the Moorish architectural style.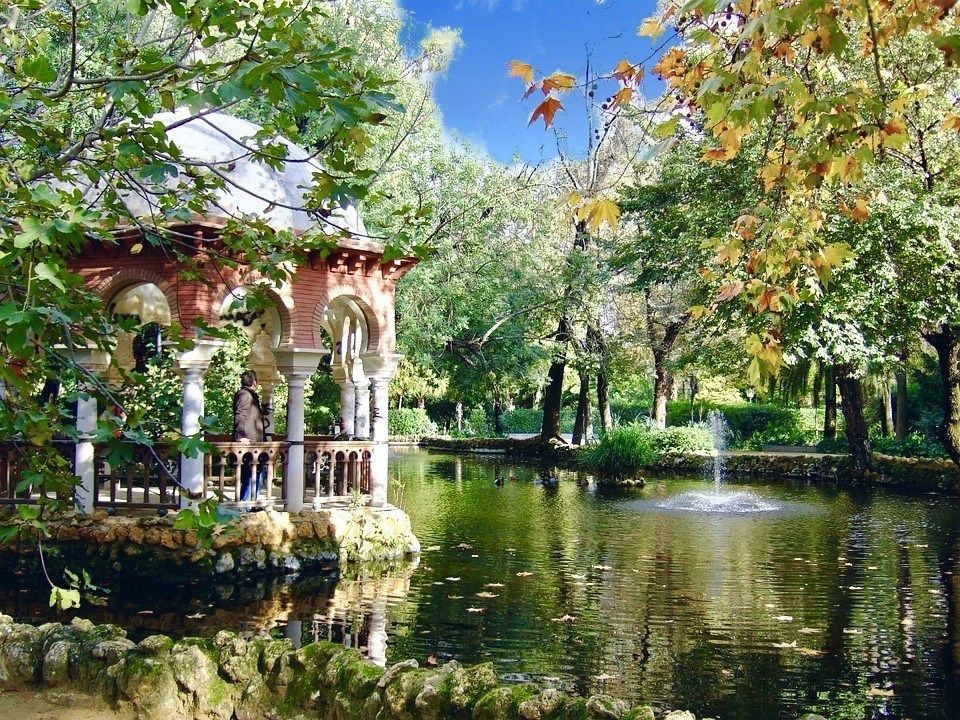 5. Metropol Parasol
This modern wooden structure and its waffle-like design sprawl high above a square in the city center to great effect. However, if you are short on time, you can skip this!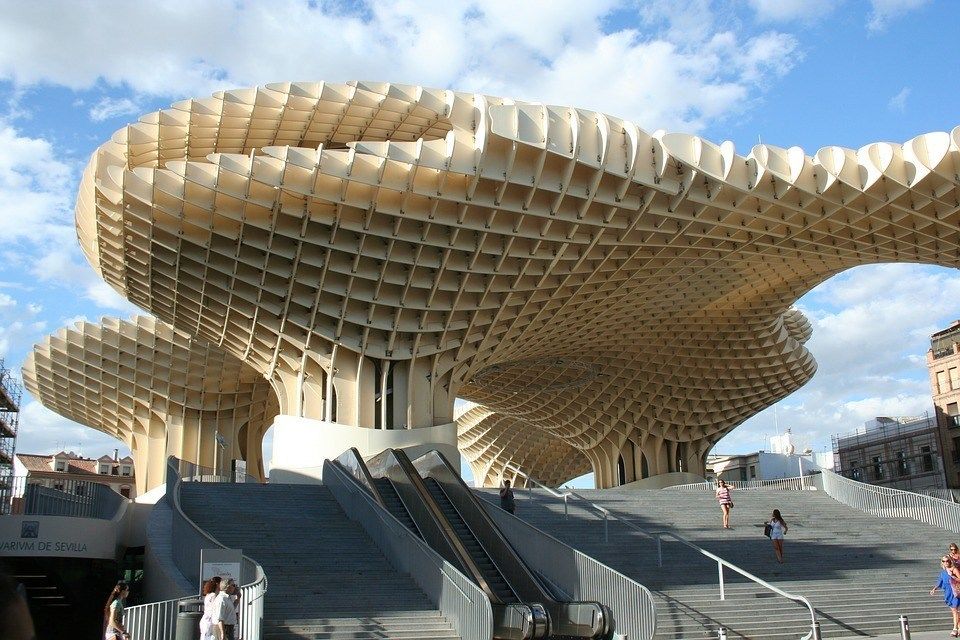 6. Toro del Oro
A military watchtower, this twelve-sided tower stands along the riverfront. It dominates the Guadalquivir riverbanks and it's one of the most photographed sights of the city. Climbing the spiralling stairs of the tower is well worth the effort if you wish to appreciate the views of the city.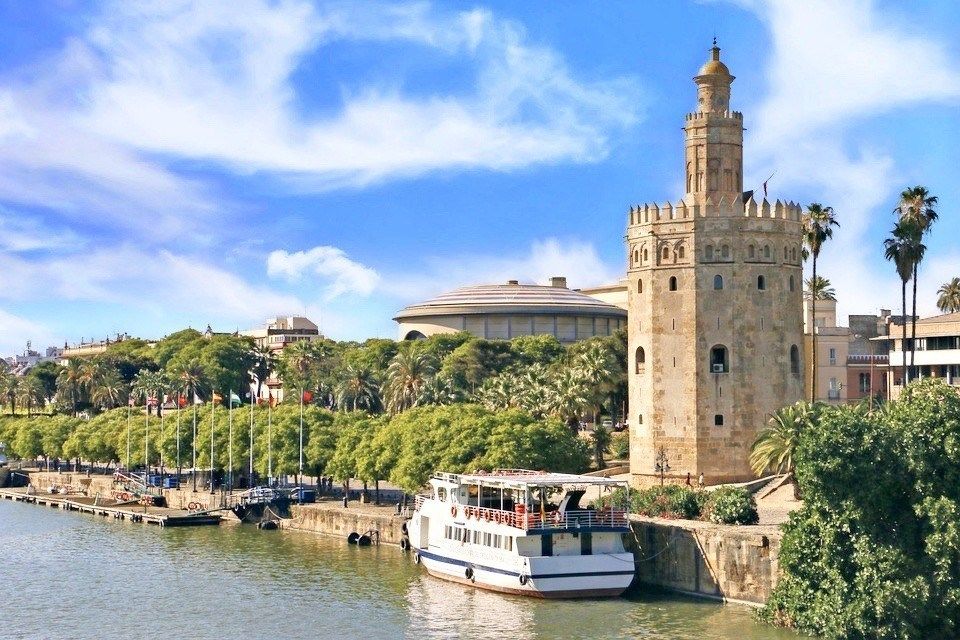 7. Triana
Triana is a lovely neighborhood with strong local identity. Apart from lovely narrow colorful streets, there is Triana market, river front cafes and some popular flamenco shows.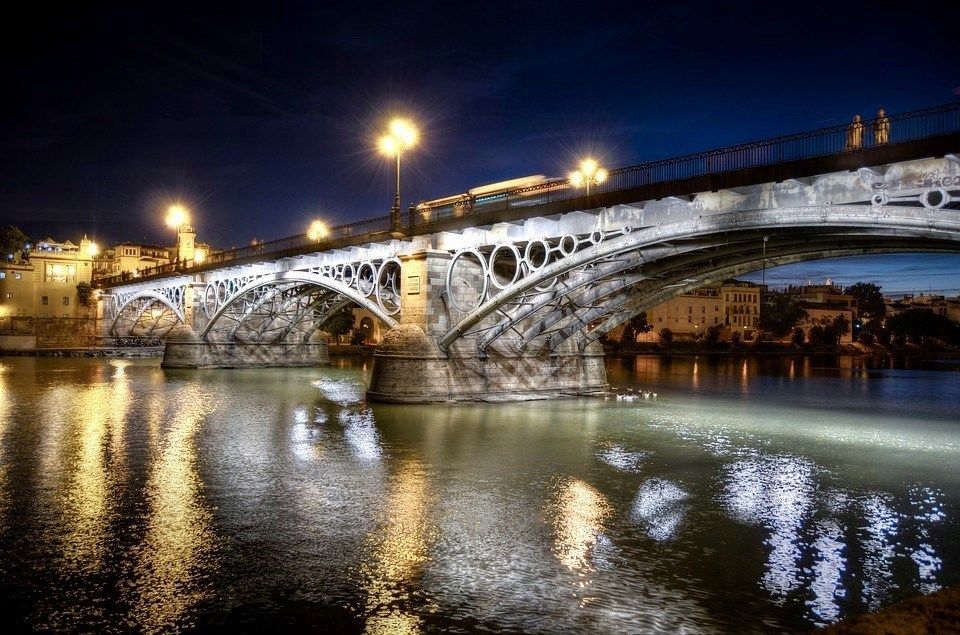 MADRID – Day 11-13
1. Royal Palace of Madrid
The largest Royal Palace in Western Europe and the biggest building in Madrid. There's even a Changing the Guard ceremony every Wednesday and Saturday, subject to weather.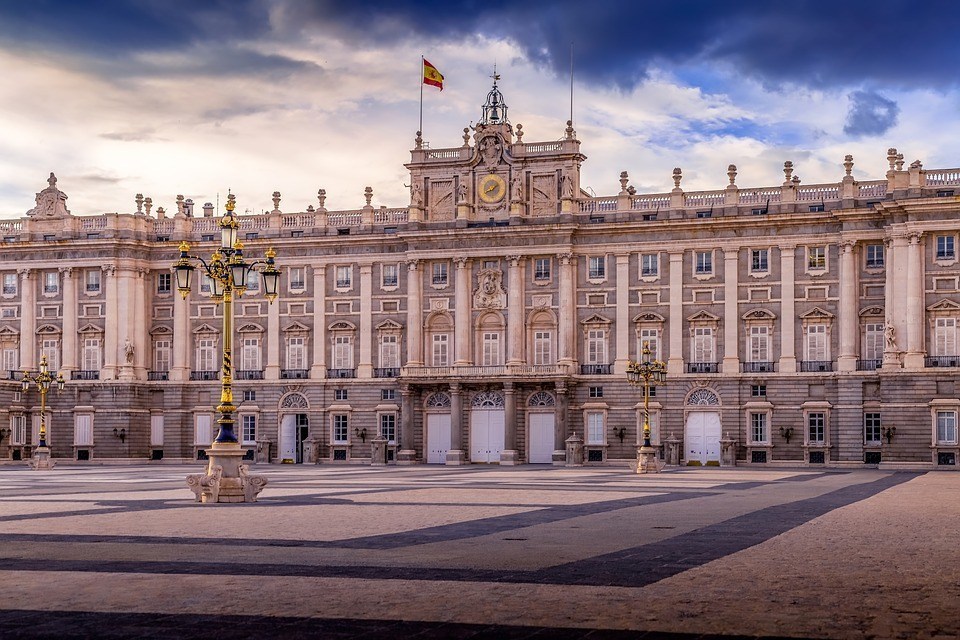 2. Temple of Debod
This authentic, ancient Egyptian temple was relocated to city of Madrid. This picturesque spot is well known for its sunsets.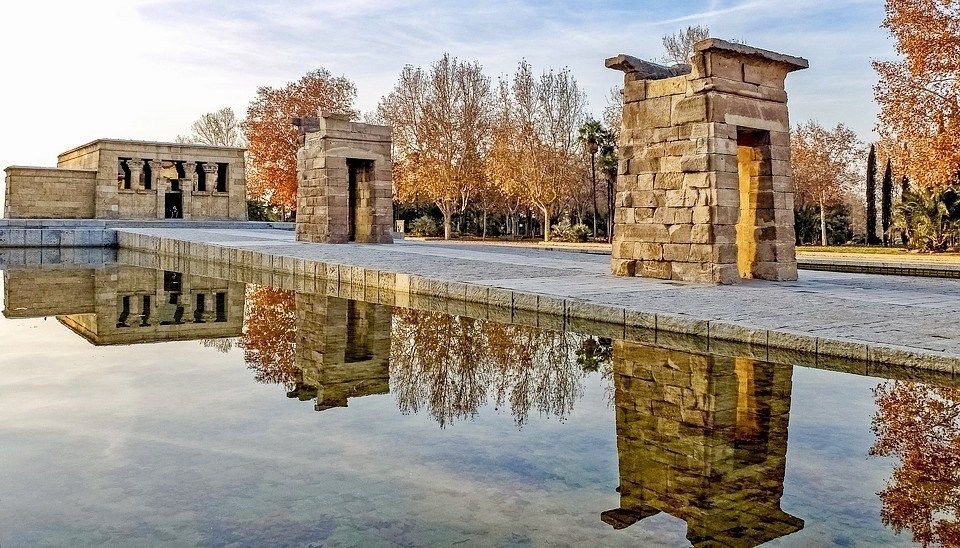 3. Plaza Mayor
A short walk from the Royal Palace of Madrid, this is a historic square boasting more than 400 years of history. Packed with tourists and live performers, it only makes this place livelier!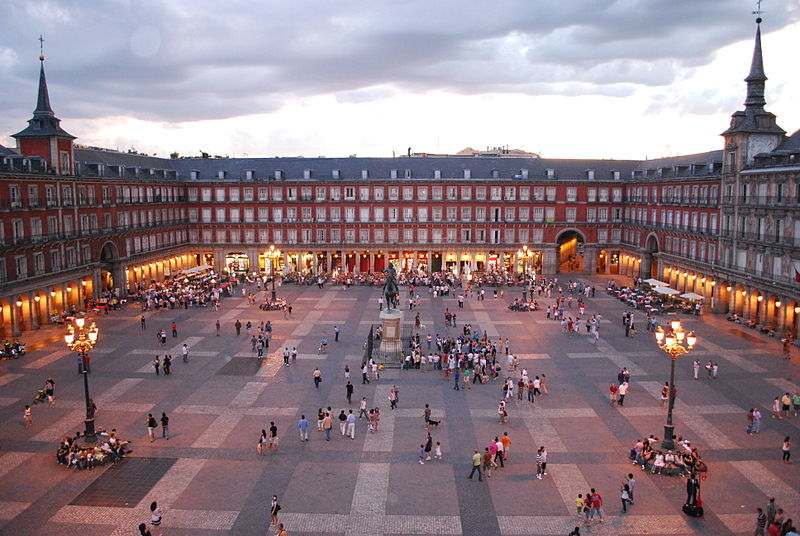 4. Puerto del Sol
Few minutes walk from Plaza Mayor is Madrid's most famous square. Before leaving this place, it is mandatory to take a picture with the famous El Oso y El Madrono statue aka, the Statue of the Bear and the Strawberry Tree.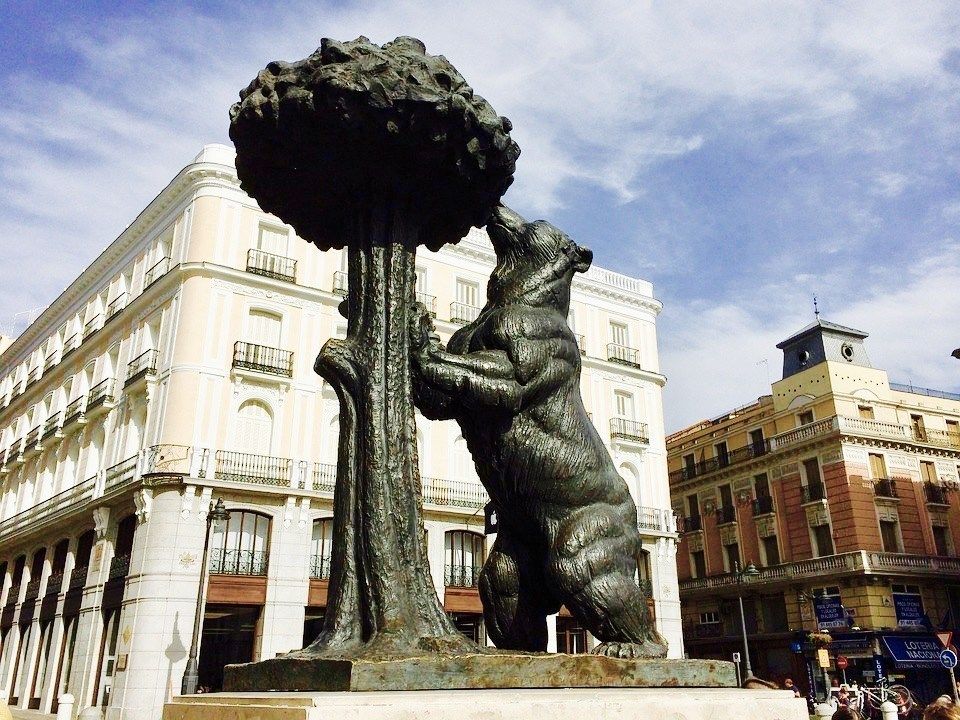 5. Gran Via
Another few miles will bring you to the famed Gran via! You can do everything from taking a stroll to enjoying the sunset at a rooftop bar. This is one of the most popular streets of Madrid.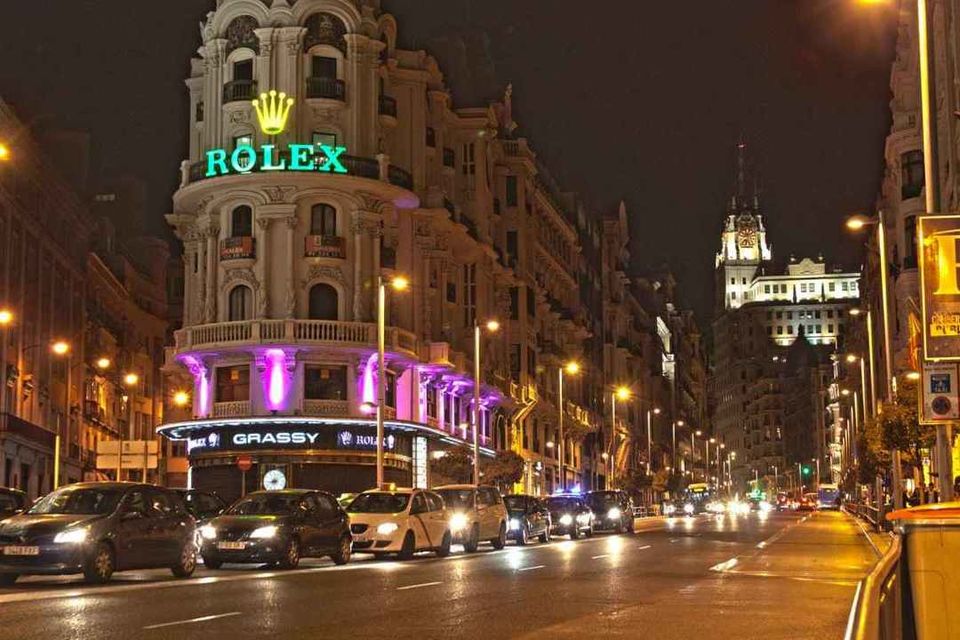 6. Santiago Bernabeu Museum
This is a home stadium of the Real Madrid Football Club and one of the most famous soccer stadiums in the world. Explore the club's fascinating museum and step into the players' changing rooms!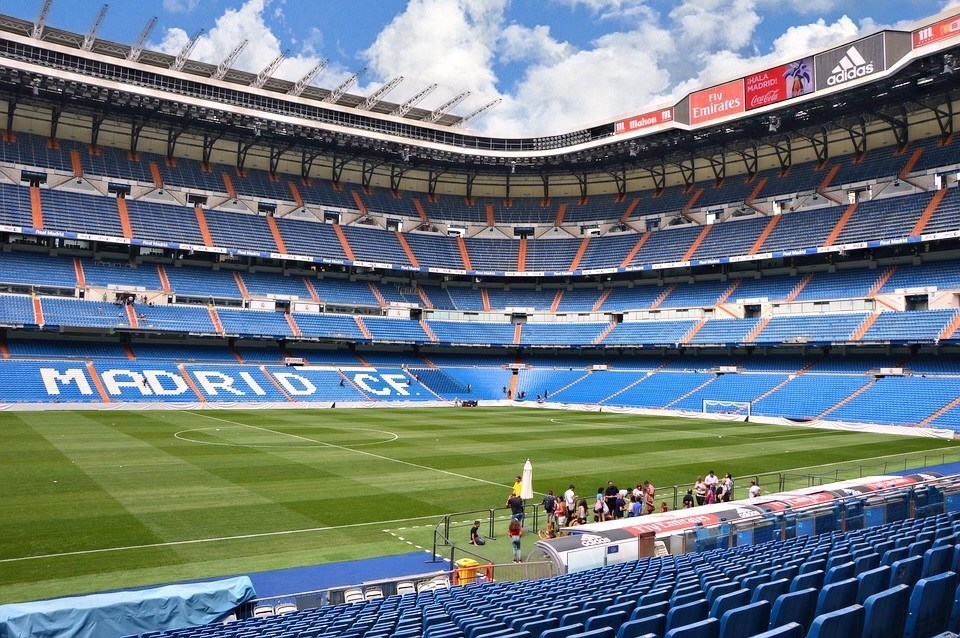 7. Retiro Park
One of the largest parks in Madrid, take a stroll, rent a boat or just read a book!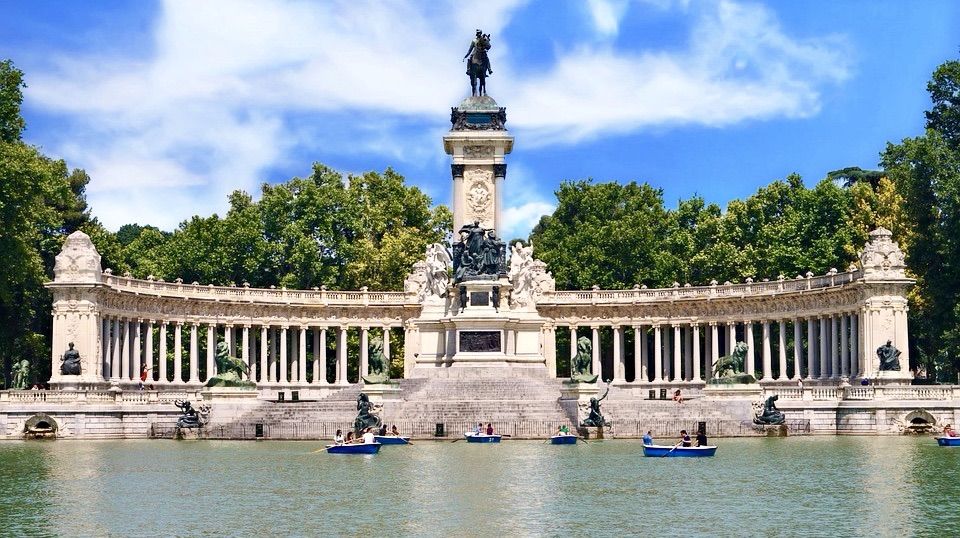 8. El Rastro
A huge market in La Latina neighborhood where you can buy everything from rare books to clothing to jewelry. It's opened every Sunday from 9am to 3pm.
9. Excursions From Madrid
Depending upon the time, you can choose to take a day trip to Toledo (City of three cultures- Chrisitan, Jews and Muslims); Segovia (World Heritage City), La Mancha (Spanish Countryside), Avila (Historic Walled City).
WHEN TO GO?
Summer: June to August - summers in Spain is scorching and crowded. Prices are high.
Autumn: September to November- One of the best months to travel.
Winter: December to February- Prices are low and tourists are lesser. It is a perfect time to visit Spain for skiers.
GENERAL TIPS
→ Car Rental and Driving: Firstly, size matters when you rent a car in Spain. Secondly, if you are driving only on highways and big cities, then it shouldn't be a problem, if otherwise, then stick to a smaller car. Thirdly, there are many companies offering good deals such as Avis, Hertz, Budget, Europcar, ATESA. By far, we have found the rates of ATESA cheaper than the other companies. Finally, Spain has majority of roads which are free to use but there also include motorways which are chargeable. Tolls can be paid by using cash or credit cards.
→Tapas Crawl: When in Spain, you have to try Spanish food, which means tapas (appetizer/snack that originates in Spain).
→Flemenco: Spain's probably most famous art form. It's a must watch.
→Activities / Adventure: There are plenty of adventure / outdoor activities to choose from to have an active holiday in Spain, such as, Paragliding, Sky-diving, Skate-boarding, Rafting and likewise. Don't miss it.
→Tourist Card/Discount Cards: Various City cards are available in Spain. Depending upon the the public transportation that you intend to use and museums that you intend to visit, you need to buy a card. For instance, if you are travelling only by public transport and visiting all the museums, galleries etc. then it is worth buying the card.
→Festivals: Apart from San Fermin and La Tomatina, there's Semana Santa (Holy Week) festival, which you have probably not heard of. It's worth watching.
Have more time to spare?
Visit Sierra Nevada Mountain range (easy reach from Granda) and embark on a day hike; see other towns in Andalucía.
I know it is impossible to see everything within 13 days, however, I promise that this Spain itinerary lets you get an unforgettable taste of the best of this country!
Happy travelling! :)