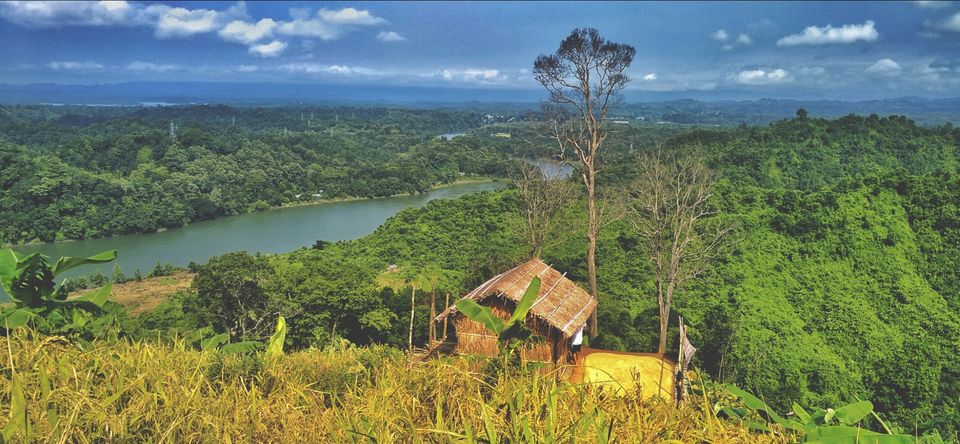 Who does not like to jump into the mountains after a while?  In a similar way, three friends left for the night to hug the unseen and the unknown and away from the busy city, in Rangamati, the largest district in the southernmost corner of the country.  Yes, today is the destination for us to step on new ground and experience the mountain life from afar.  Then the rainy season.  We left Chittagong by night train from Comilla.  Then in the morning, after the breakfast, the crow flies wet and kaptai.
Yes, Kaptai's Chittorm has a Marma Para  The Karnaphuli river crushing Kaptai dam is a lagoon that has to be sailed by boat.  The wooden boats enclosed in every color are the vehicle of the indigenous people and the Marma culture. From the riverside, the surrounding mountains and the waves of green seemed like a foreign land under the mountains.  As far as going from the banks of the river, the mind seemed to be getting rid of the urban wind.  The breeze was changed by conquering our Chittorm Hills. We reserved the boat.  People in Bangladesh do not recognize this place.  Therefore, the human foot is very low  Zoom cultivation of the hill, the habitation of the indigenous peoples began to appear, more visible began to be seen, , the triangle of the tree.  Garo and Marmada's bamboo house and their clothing were all adding new flavors and at the same time winning the mountain was challenging for us. However, when I got to the top end, I couldn't believe my eyes.  Today, I read only the curved cornflower on the river Lucy, which is in front of my eyes.  The river folds as if the river was a snake-like structure  In a word, our experience was like a hug from the dreaded beautiful.  We feed on the indigenous people of the mountains. 
In fact, the mountain and the mountain life gave us a completely different taste.
Apart from the mountains, what we saw is Naval Camp, Marma Buddhist Temple, Prashanti Park.  And last afternoon the boat was across the Kaptai Dam.