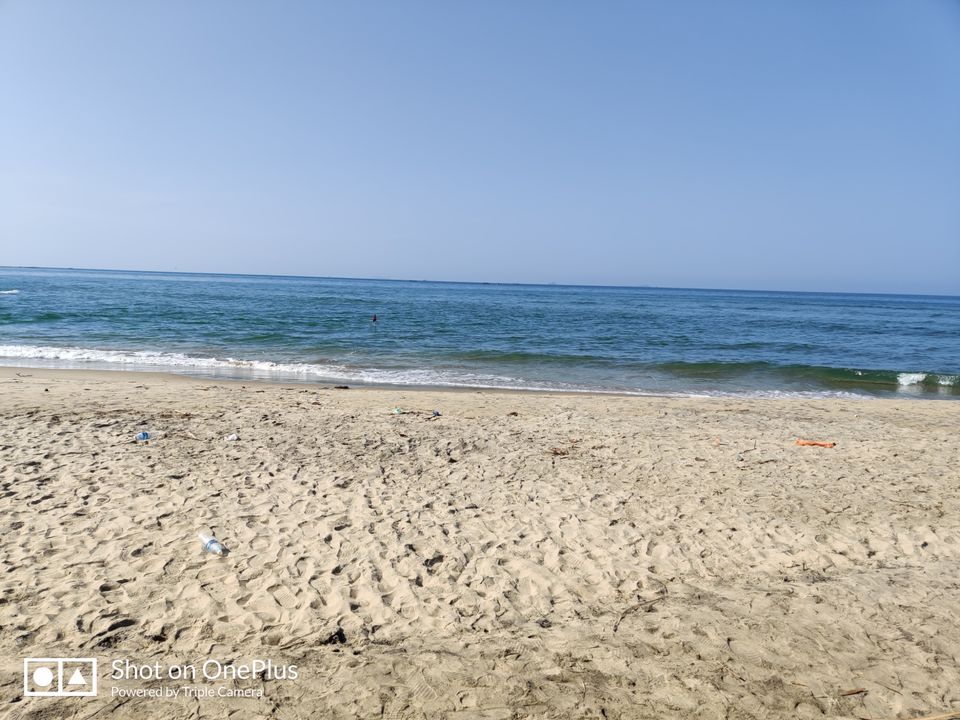 On a hot Saturday Afternoon when most of us would be at our homes taking rest I and my 3 friends alighted from a train at Kudal Railway Station in Southern Konkan region of Maharashtra. This station is a gateway to quiet towns of the area. As we got out of the station we took an Auto to the serene town named Malwan. It took Rs 600(negotiable) for the 30 km ride and approx 1.5 hours of time. We had booked our stay which was near to Malwan beach. The host was very hospitable and the rooms were made up before our arrival. We freshened up and went and then it was time for lunch. As we were very hungry so didn't explore much and went to a nearby restaurant and settled for Veg Thali for Lunch.
After a full square meal we came into action and reached the Malwan Jetty which was 10 min walk. From the Jetty one can get a ferry which costs Rs 90 for to and fro journey to Sindhudurg Fort .The fort was built by Marathas as defence Fort to keep a vigil on the enemy movement. Sunsets can be so mesmerizing who would have known, before watching the sun set at the horizon. For a perfect sunset view catch a place in the fort and see the sun set. We returned to Malwan jetty on a boat and then had foot massage done by Doctor fish. Yes you read it right it's called Doctor Fish, very small in size and it eats the dead cells of the foot. We then walked through the lanes of the town to Rock Garden. There were tall trees and big houses and roads deserted which made the walk a bit scary. We had tea and snacks.
After all days travel it was time to have a lavish dinner , an authentic dinner. So here we go to Authentic Bamboo, a well known restaurant. Among us 2 were vegetarian and 2, including me non vegetarian. We orderedpomfret and surmai fish thalis. As the name says the taste was authentic and delicious. We then went to our rooms and slept.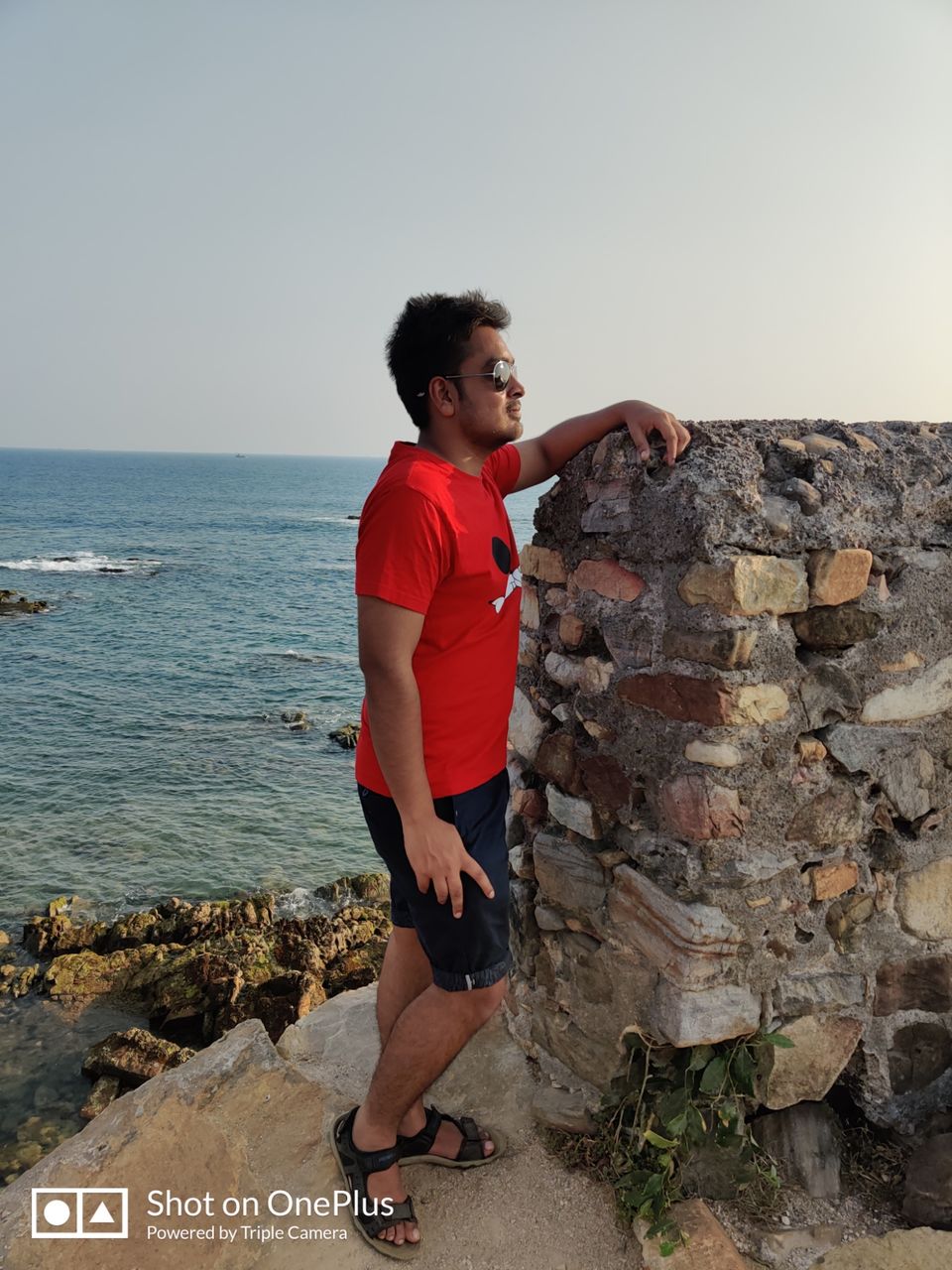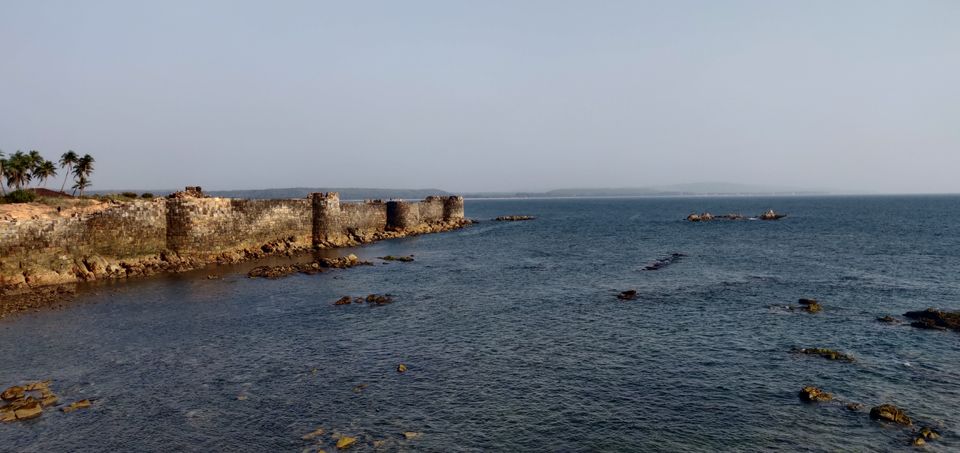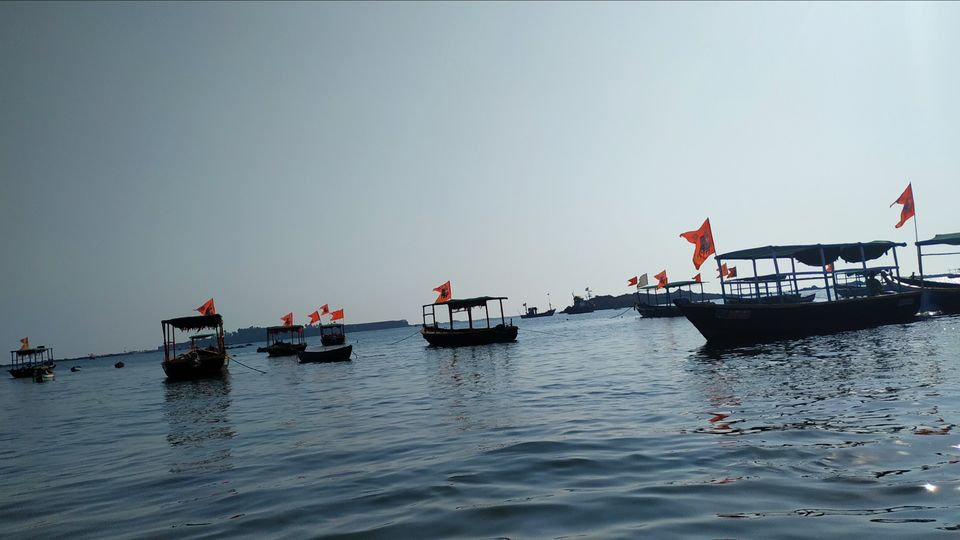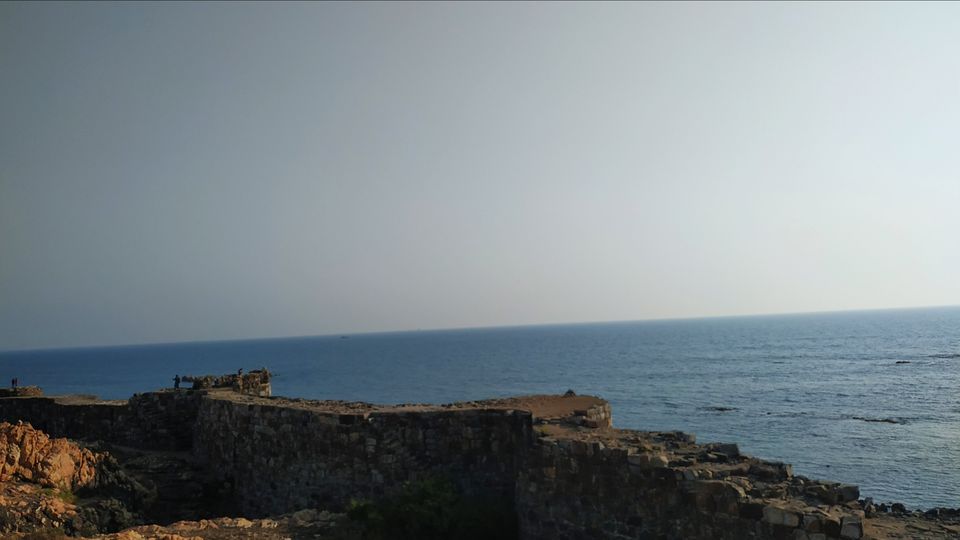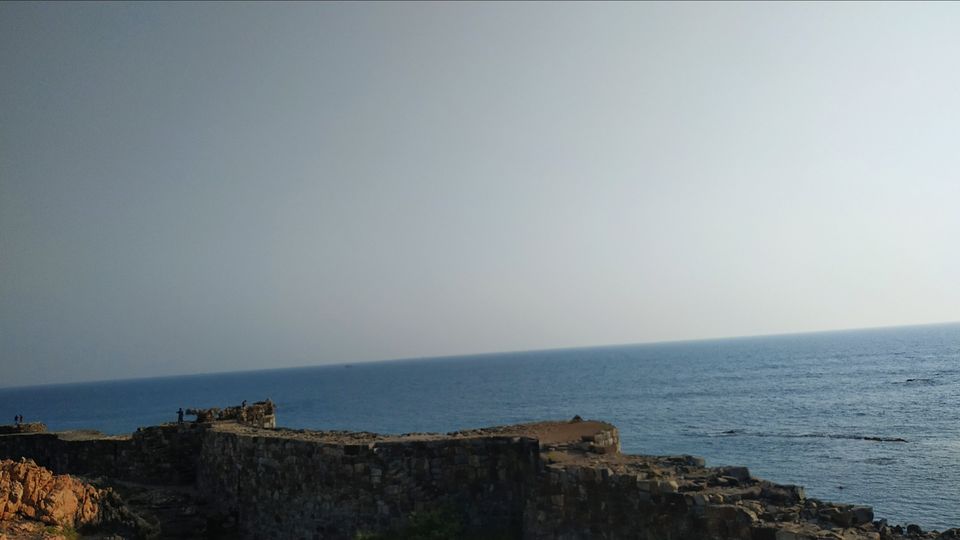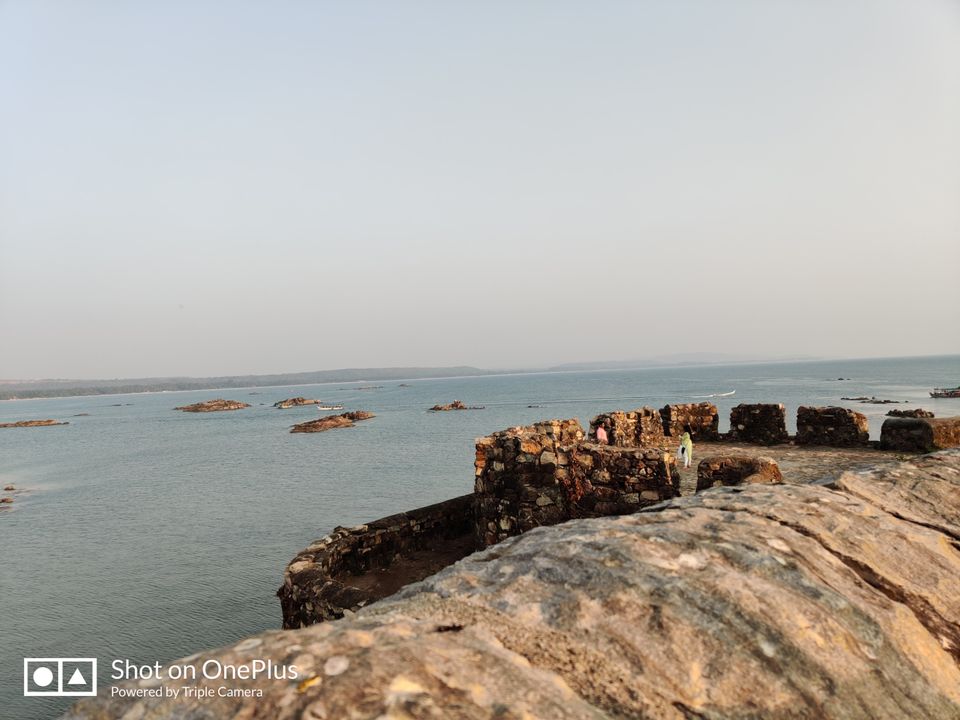 Sunday's are lazy days, but this was to be active and full of adventure. We went a restaurant Shirgaonkar for breakfast, and had South Indian food and tea and refreshed our minds. We took an auto for Rs 230 to Devbaug Sangam beach where they have water sports. It's 13 km away and it took 30 mins to reach. We strolled by the beach side and booked a package for the activities. A complete package which includes Scuba diving, Parasailing, Banana Boat Ride, Jumper, Jet Ski costs 2100(can be negotiated).
We were then taken on a boat to Scuba Diving site. It takes 40 mins to reach there. I was the first person from our boat to go for diving. First you get an oxygen cylinder and life jacket, they make you practice to breathe through your mouth via the oxygen cylinder, if you are comfortable then your taken almost 30 feet below. The trainer is with you and a cameraman is inside. Believe me the the feel you get inside the water for 15 minutes is an lifetime experience and can see the wonders of nature. In the clear waters you can see the fish, corals and many other underwater creatures. After everyone was done with this activity, we were taken to another boat for Parasailing. You can do this activity individually and in pairs. One can also opt for dip, in which they just dip you in the water and the lift you up. We opted for individual and dip one. It was thrill and fun at the same time,I was dipped in water and then lifted up. The view is breathtaking from the top and it feels like flying in the air and can see the vastness of sea, sky and land.
We liked this activity so much that we did it once again, but this time in pairs. We returned to the base point and then completed Jet Ski, banana boat and bumper. With these activities draining our energy , it was time to relax, and what can be better than kayaking. Simply row the the boat in still water and quietly listen to water, it gives inner peace and an soothing effect. We then took a bus to Malwan, had tea near bus stop and then proceed to our hotel.Alls well that ends well and after a tiresome day, it was time to fill our stomachs and this time we tried Shirgaonkar restaurant and had Mori fish and chicken thali. The food was
mouth watering. We walked along the beach and then returned to our hotel.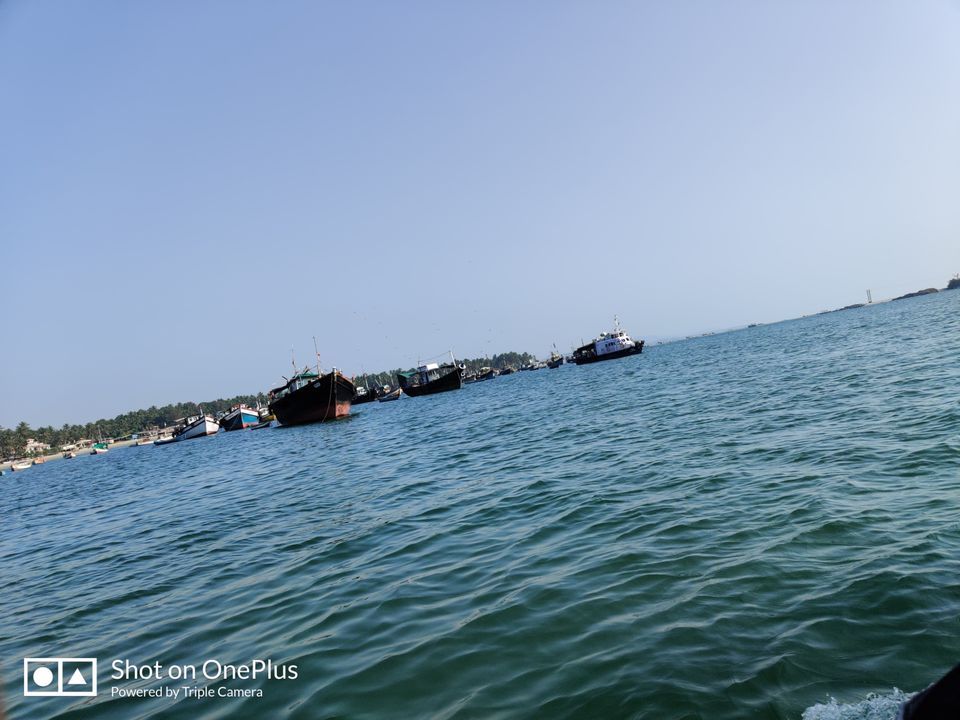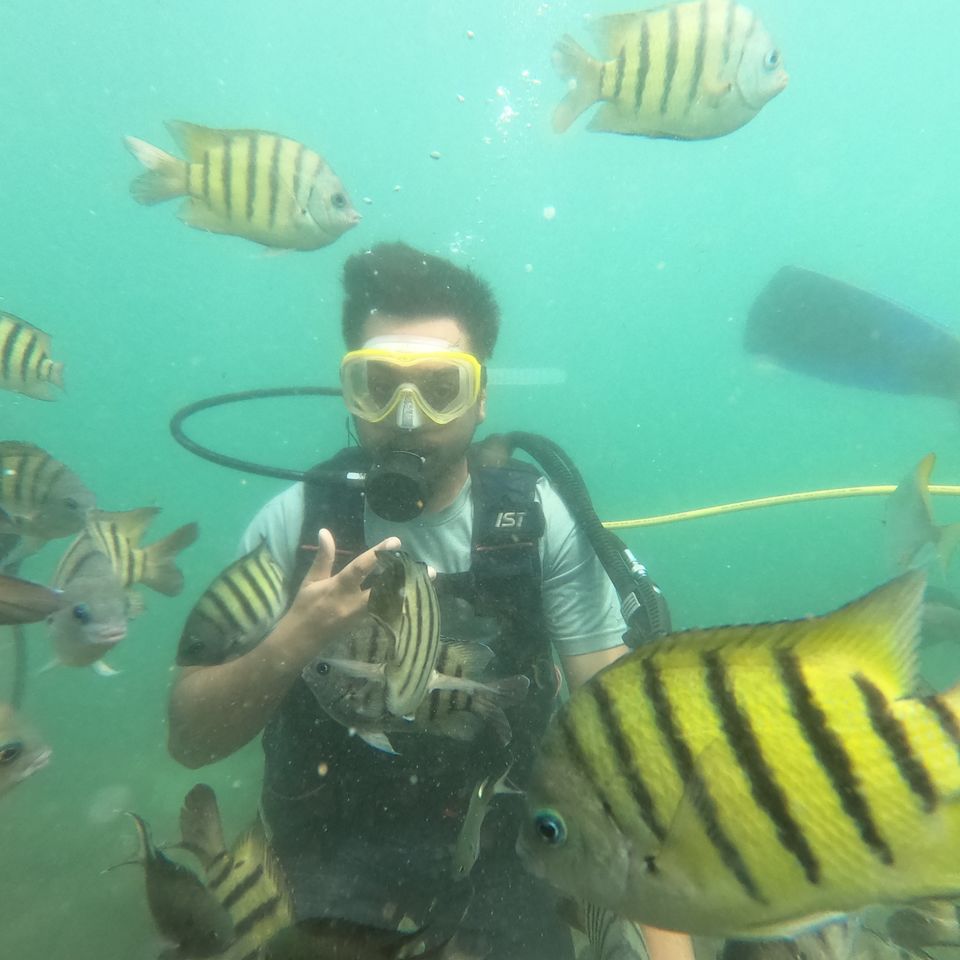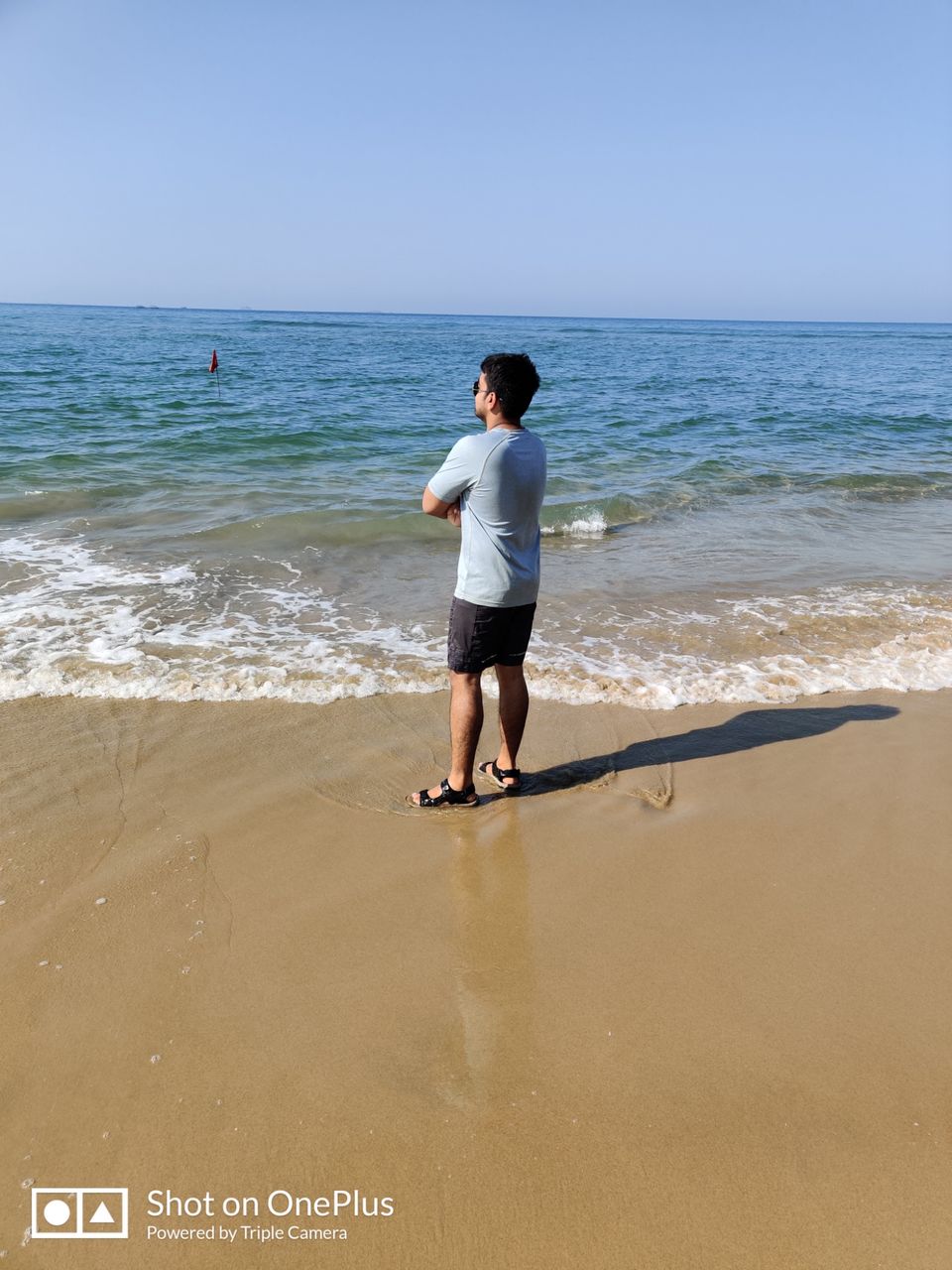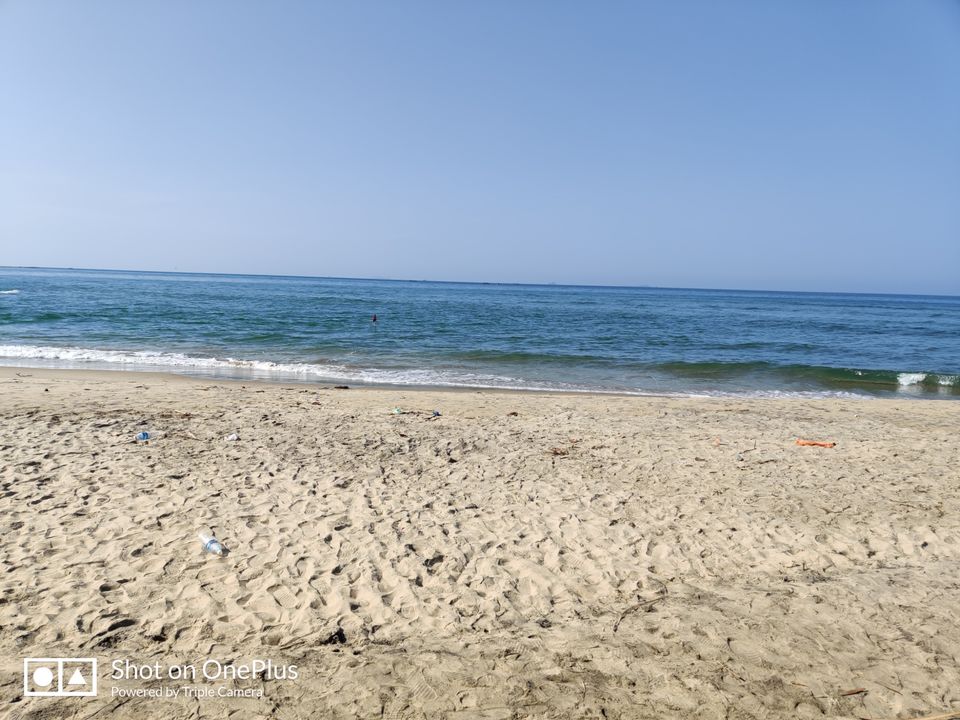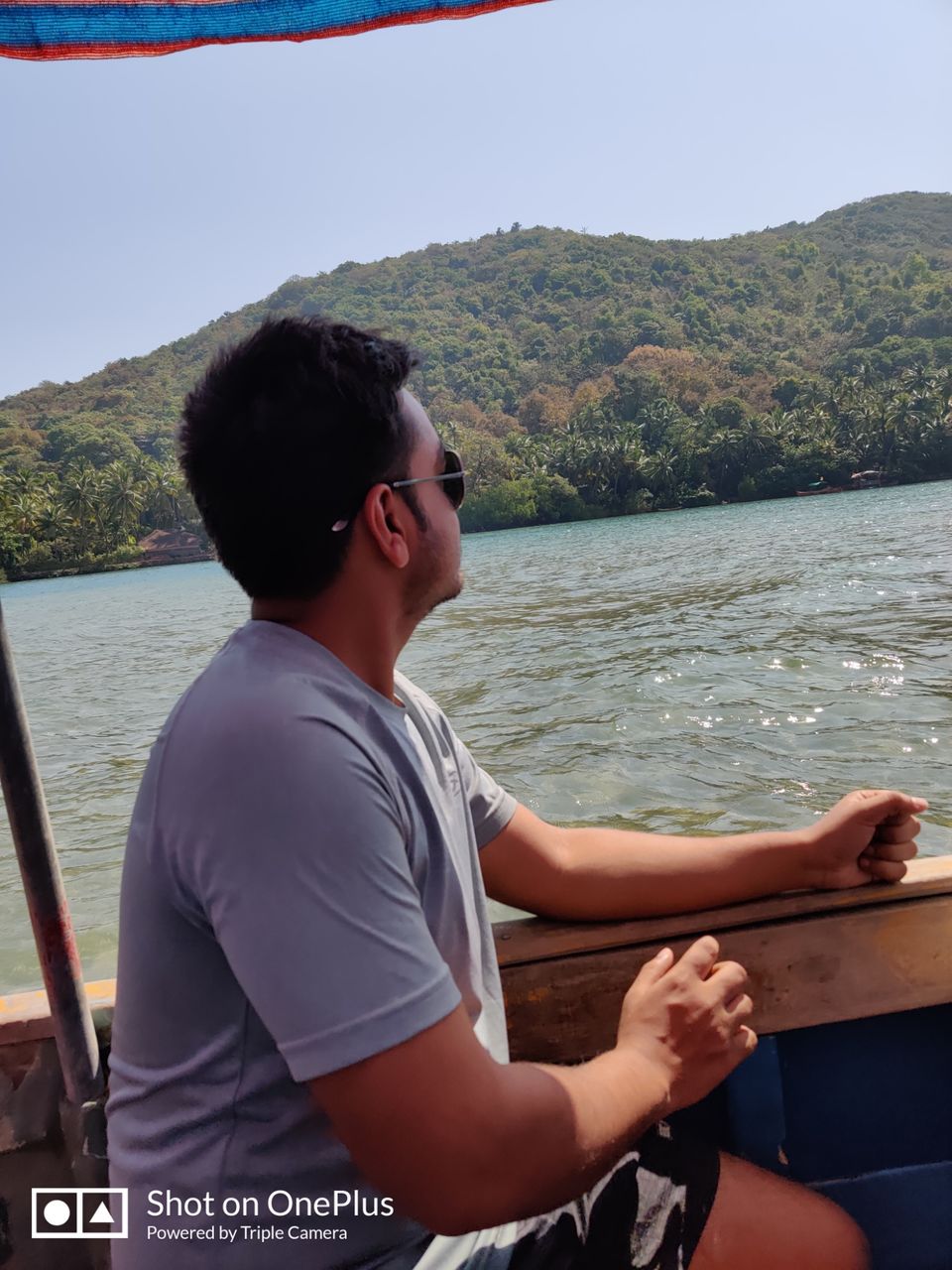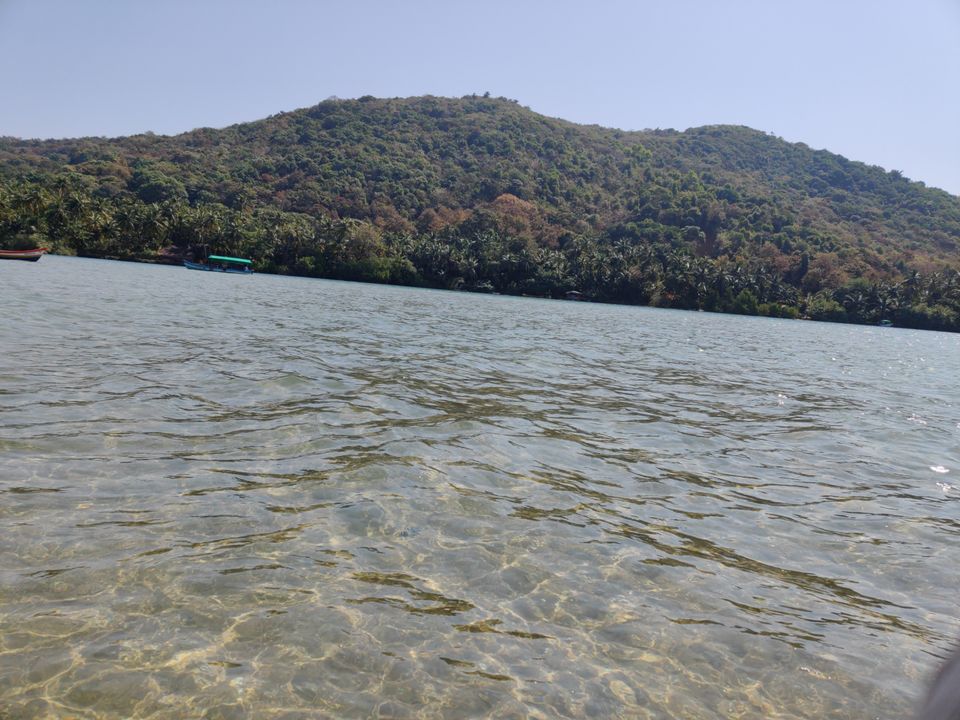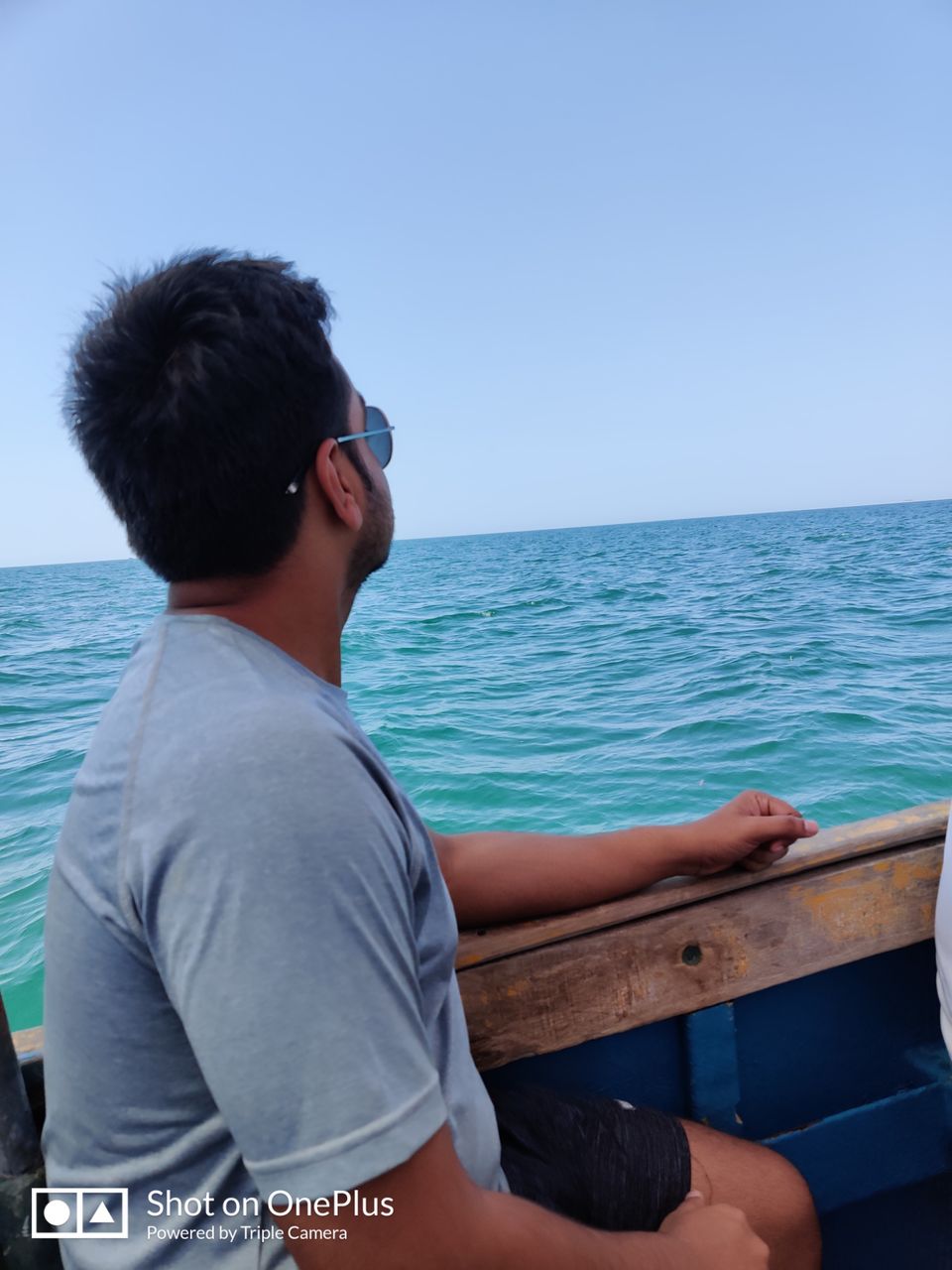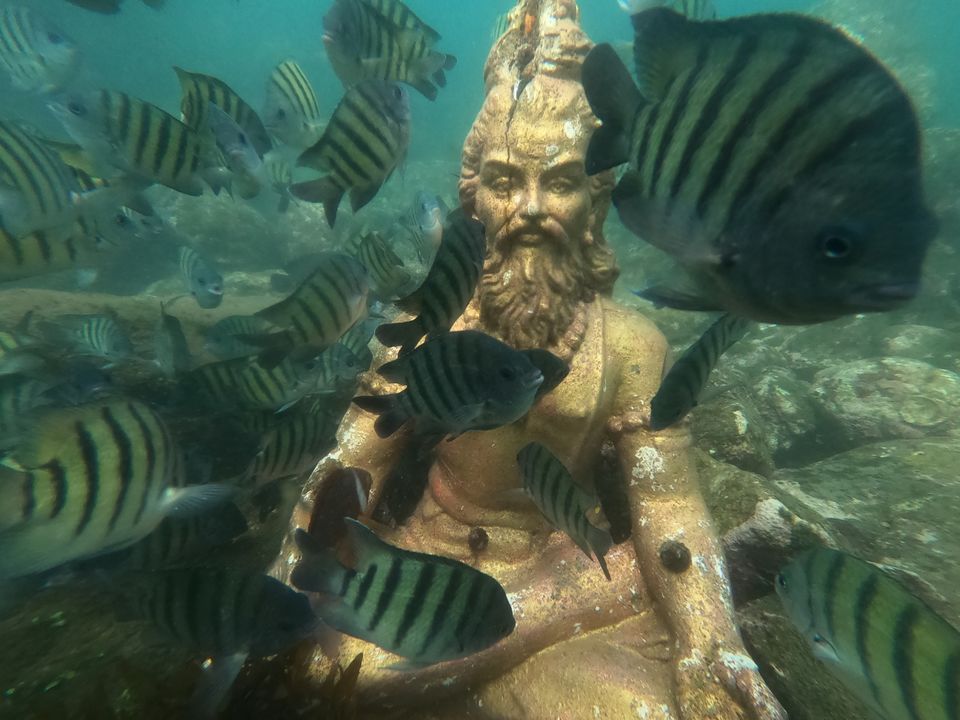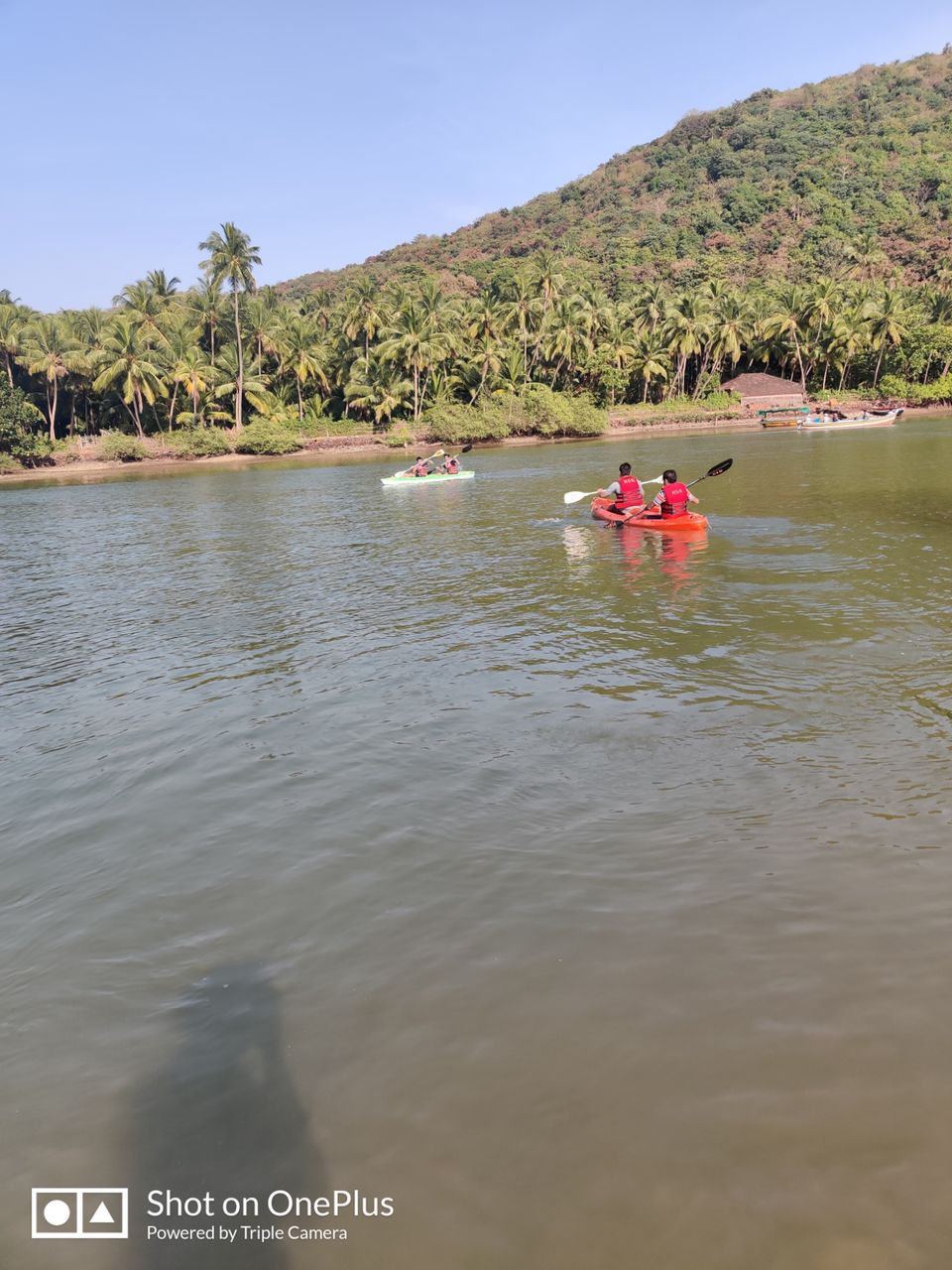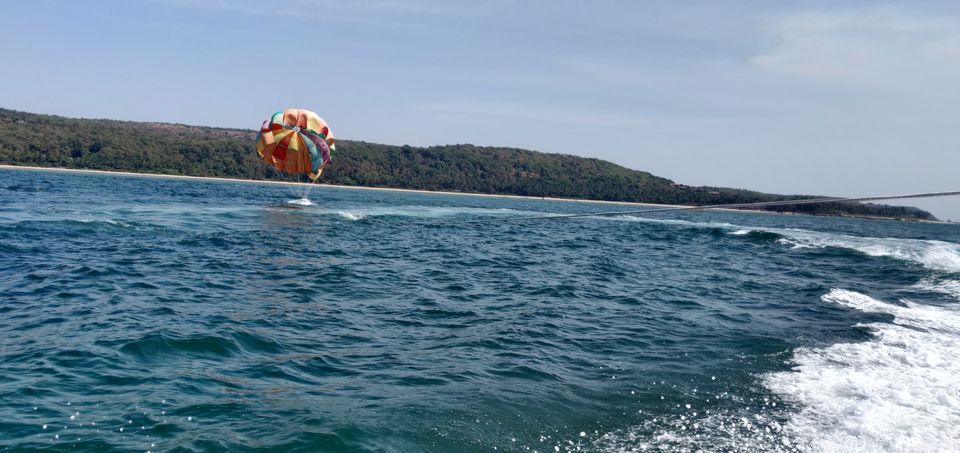 This was last day of the trip. Every body has Monday morning blues but if you see this blue, you will love it. We started with breakfast at a nearby restaurant and then walked to Rock Garden. The garden is well maintained with rocks along it's side where one can sit and enjoy the waves. The water is clear. We then walked to Chivla Beach. This sunkissed beach had pristine water. The sea was so clear that you could see the bottom. The place is very quiet an ideal for vacation away from the hustle of the city. We enjoyed the waves . One of our friend who is peace loving and sat on the beach observing people and listening to music and later joined us in the fun of jumping with waves. One can also book a resort and lie on hammock and read a book and spend time. After all the fun we went to a sea side restaurant Suriname which provides breathtaking views of the clear blue sea with sun rays reflecting on it . Just look at the sea as you sit and feel the freshness of air and embrace the beauty of nature. This time we tried prawns and crab. We went to hotel and freshened up, and then left this coastal tranquil town by unlocking the secrets in our minds only to find some more treasure when we visit here once again to rejuvenate ourselves.
It's a detox centre. We took a bus to Kudal and went to Coconut restaurant for dinner and then took an auto to Railway Station.
The trip was a much needed break from work and everybody enjoyed a lot.
The nearest railway Station to Malwan is Kudal (30m), Sindhudurg (29km) and Sawantwadi Road(50km). These stations are served by Konkan Railway and is connected to Mumbai, Goa, Delhi, Kochi, Ahmedabad among other cities. Mumbai - Goa Tejas express and Jan Shatabdi express also stop here. From station take an bus or an auto to Malwan. The nearest airport is Goa Dabolim Aiport(130 km). Buses are also available. The best time to visit is November to February. Plan your travel a bit in advance and book your accommodation. One can also book sea facing cottages.
Pack you bags for this coastal paradise while I unlock some more secrets.